If you really think about it, the 1960s was the first decade when women were really allowed to shine on network television. After a hard fought 1950s (thanks, Lucy!), studio execs were beginning to see the merit of a diverse array of talented women who would go on to make their mark on television history. The sixties were a time of revolution on TV, and it was the ladies largely leading the charge. Here are 15 women who made their name in the 1960s and what they're up to now.
1. Donna Douglas
On The Beverly Hillbillies, Donna Douglas was the sweet, sexy, simple Ellie May Clampett, the animal-loving girl from the back woods. After Hillbillies went off the air, always the one to play it safe, Douglas actually got her real estate license. She also continued to follow her spiritual side, performing as a gospel singer and speaker in churches throughout the country. She also became a published author, writing stories for all ages. She passed away at the age of 82 on January 1, 2015.
2. Sally Field
The brilliant Sally Field is actually a two-fer. In 1965, she starred as surfer girl Gidget, and in 1967 she took on the role of Sister Bertrille in The Flying Nun (a role that the actress actually hated playing). In the year's after she left her habit behind, Field has — duh — distinguished herself as one of the greatest actresses of her generation, winning Oscars, Emmys, etc. pretty much at will. Today she's 69 and still looks like Gidget.
3. Dawn Wells
Her turn as the sweet-natured Mary Ann on Gilligan's Island wasn't a far cry from the real Dawn Wells. The highly beloved actress has continued to work in the years since, even getting hired as the new face of MeTV (an outlet for classic television shows) in 2016. After Gilligan's Island, she also maintained a close relationship with the Skipper, and was the only cast member to attend his funeral in 1990.
4. Elizabeth Montgomery
While she was constantly fretting about the hijinks swirling around her, everyone knew that Samantha was a cool, calm witch. That confidence helped propel Elizabeth Montgomery to stardom on Bewitched. After the show ended, she continued to work (A Case of Rape and The Legend of Lizzie Borden both earned her Emmy nominations), however, she really made her mark by becoming one of Hollywood's earliest celebrities to support gay rights and AIDS patients. She died of cancer in 1995 at the age of 62.
5. Barbara Eden
Barbara Eden was already a fixture on various television shows when she nabbed the lead for I Dream Of Jeannie. It was a role she was always extremely proud to have performed (in 2013, she even re-donned the outfit for a bit at the Life Ball). In the years after she was freed from her bottle, Eden has continued to work steadily, including long stints on the stage and a part on Dallas opposite her old co-star Larry Hagman. Today she is still stunning at 84.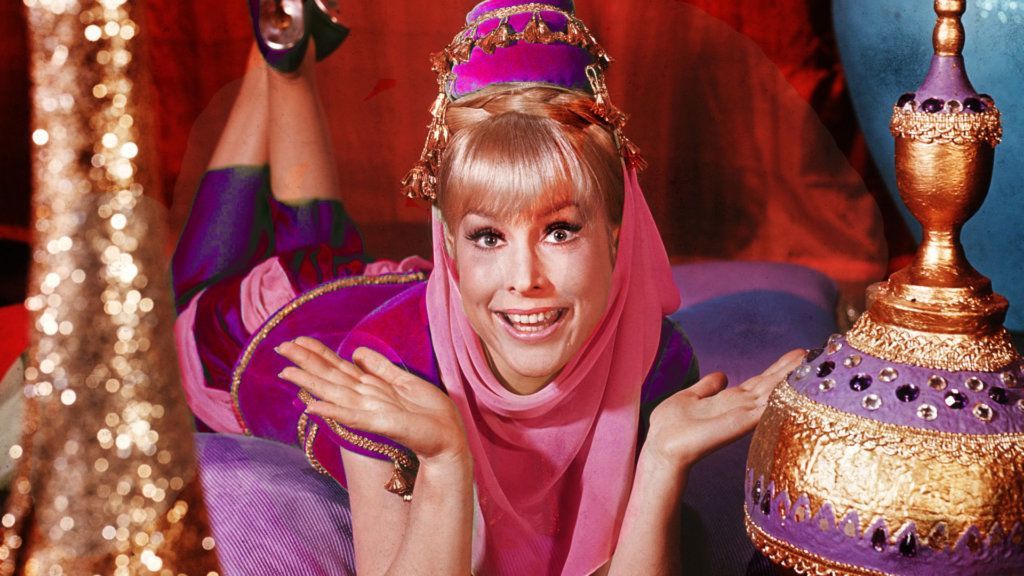 6. Tina Louise
Not everyone is equipped to handle the pressure of starring in a sitcom. If you're talented enough, it's entirely possible that the right role may pigeonhole you for the rest of your life. Tina Louise always claimed that was the case for her turn as Ginger, the undeniably iconic redheaded bombshell who hung out with Gilligan. While she had a solid run in the years following her sitcom stint, Louise has always maintained that she could have been a contender. It's hard to think that sexy Ginger is 82 years old now.
7. Marlo Thomas
In the mid-sixties, Marlo Thomas gave Mary Tyler Moore a run for her money as That Girl, the plucky young wanna be who was really just trying to have it all. In the years since That Girl ended, Thomas created an empowering children's series Free to be…You and Me and has shown up every so often (like in Friends as Rachel's Mom), but her real passion has been pursuing her work for St. Jude's Children's Hospital as National Outreach Director, which was started by her father. She is married to talk show host Phil Donahue and is looking great at 68 years old.
8. Mary Tyler Moore
Even in black and white, Mary Tyler Moore was the girl who could turn the world on with her smile. Making a name for herself on The Dick van Dyke Show, Moore used her clout to make strides for women as both Laura Petrie and Mary Richards. In the years since, the first lady of television has appeared in several films and television shows while also maintaining an active reputation for charitable work. She is now 79 years old.
9. Eva Gabor
Her character might not have wanted to actually relocate to the country, but Eva Gabor's standout turn as Lisa Douglas in Green Acres was one of the highlights of the show. The youngest of the famous Gabor sisters, Eva distinguished herself among the clan with her incredible talent, which carried her to fame on both TV and Broadway. She also did memorable voice turns in several Disney films. She died at the age of 76 in 1995.
10. Barbara Feldon
Barbara Feldon was the sexy, capable Agent 99 opposite Maxwell Smart's raving moron in Get Smart. She began her career as a model, but quickly distinguished herself on Get Smart. In the years since, though, Feldon has leaned towards the quieter side of life, moving largely into voiceover work and only occasionally reprising her iconic role as Agent 99. She's 83 today.
11. Kathleen Nolan
Each week (until the last season), Kathleen Nolan had the unenviable task of playing opposite the brilliant Richard Crenna in The Real McCoys. She also worked on shows like Gunsmoke, Bonanza and The Lloyd Bridges Show. Somehow, the actress who played the original Wendy in the Martin Martin run of Peter Pan, managed to hold her own brilliantly. A widely respected member of the acting community, she also served two terms as the first female President of the Screen Actors Guild. She's 82 today.
12. Lucille Ball
What really needs to be said about the Babe Ruth of comediennes? When The Lucy Show began in 1962, Lucille Ball was already a comedy megastar, a distinction that would follow her forever. While it never hit the heights of I Love Lucy, The Lucy Show still ran for more than 150 episodes and cemented Ball's spot in TV (and comedy) history. In the years since, Lucille Ball continued to work at the top of her medium, basically doing anything and everything she wanted until she passed away in 1989.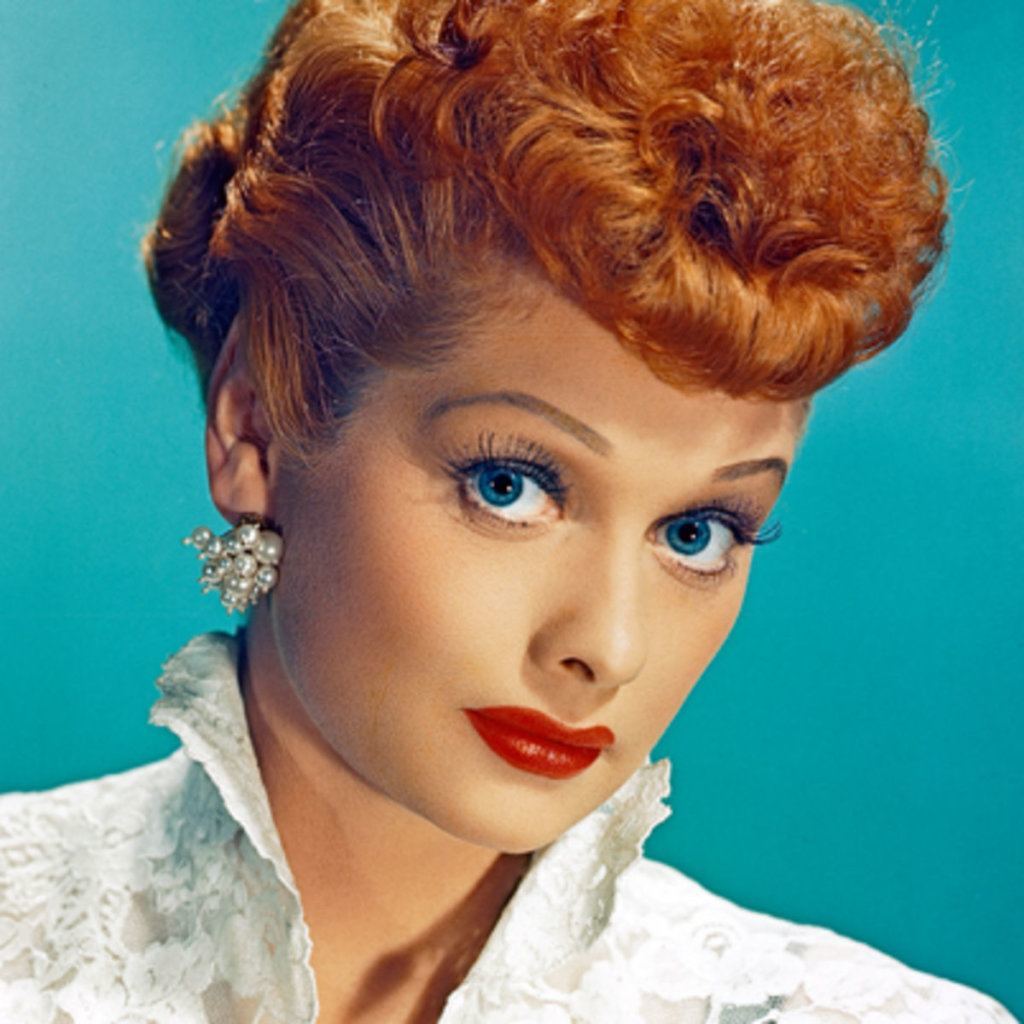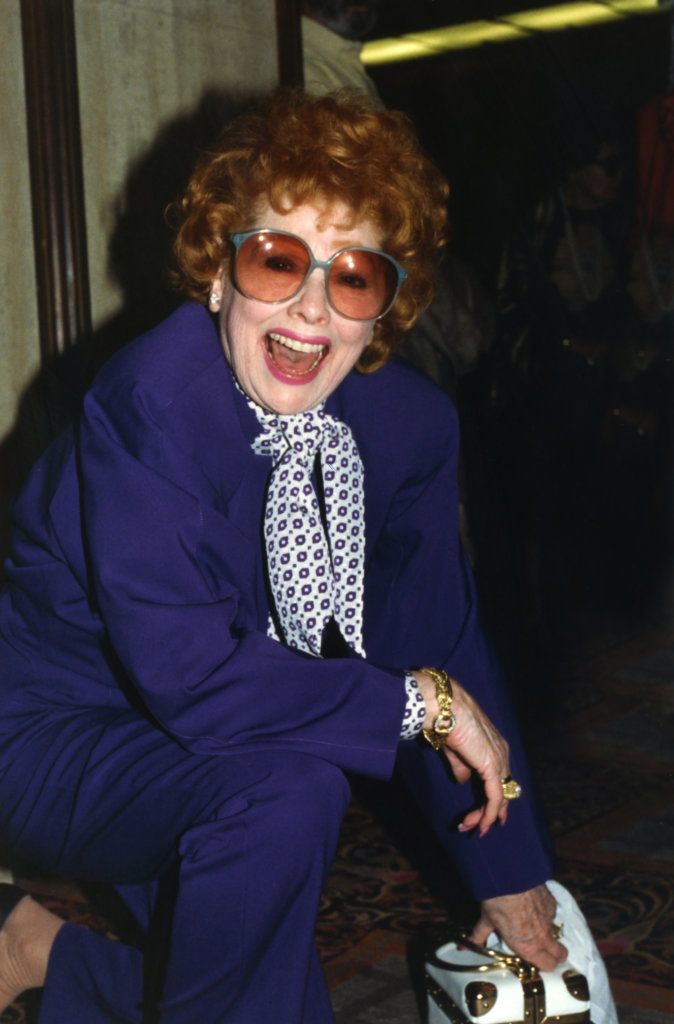 13. Gloria Henry
For four seasons, Gloria Henry made her mark as one of TV's first truly progressive parents (if she wasn't how would you explain the fact that she never beat the snot out of her sociopathic son?). While Alice Mitchell was often pushed to the background in Dennis the Menace, her presence on the show was an undeniable joy. In the years since, Henry has been selective about her work, often popping up in the most delightful and unlikely of places (like, say, in an old episode of Parks and Recreation).
14. Barbara Billingsley
Anyone who's been alive since 1957 can tell you that Barbara Billingsley (aka, June Cleaver) is "the" TV Mom. Vacuuming in her pearls, gently scolding the boys, wrapping her arms around Ward's neck, Billingsley was the picture of domestic bliss. In the years until her death in 2010, she continued to act. You might remember her hilarious jive-talking role in 1980's Airplane! For any 90's kids out there, she was the voice of Nanny in Muppet Babies.
15. Shirley Booth
Shirley Booth was a truly lovable force of nature on Hazel, a character which was actually a pretty far cry from the talented actress who spent most of her career lighting up the boards on Broadway. Hazel actually premiered near the end of Booth's career, and won her two Emmys. She retired in 1974, shortly after voicing Mrs. Claus in the classic Christmas special Year Without a Santa Claus. After that, she withdrew to her Cape Cod home. She died in 1992 at the ripe old age of 94.