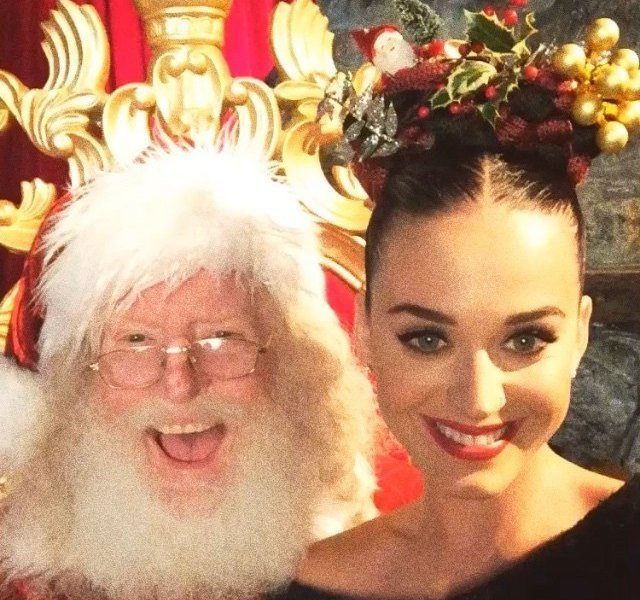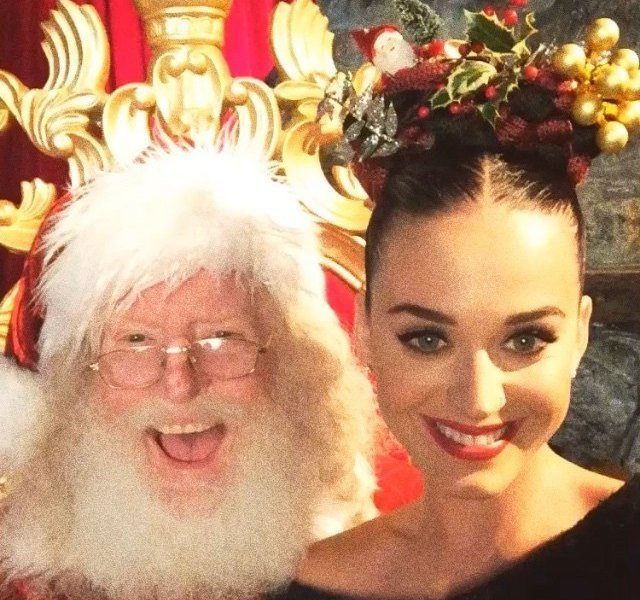 Tis the season for sharing festive photos, and the stars are no exception. Wearing big smiles, Santa hats, Xmas jammies or nothing at all, we've searched Instagram to bring you the top ten celebrity Christmas selfies of 2014. Happy holidays!
1. The Kardashian/Jenner Sisters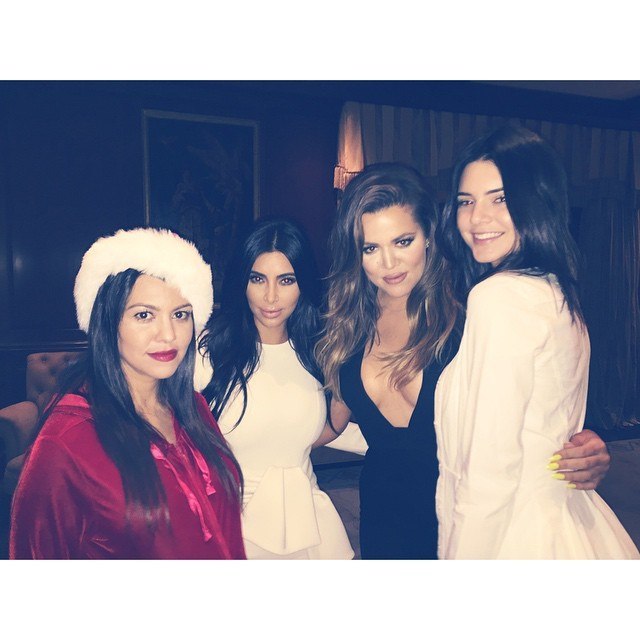 Kim, Khloe, Kylie and Kendall pose for one of many party pics of the season. Sister Kourtney is absent as she recently delivered an early Christmas present – a baby boy!
2. James Franco and Seth Rogen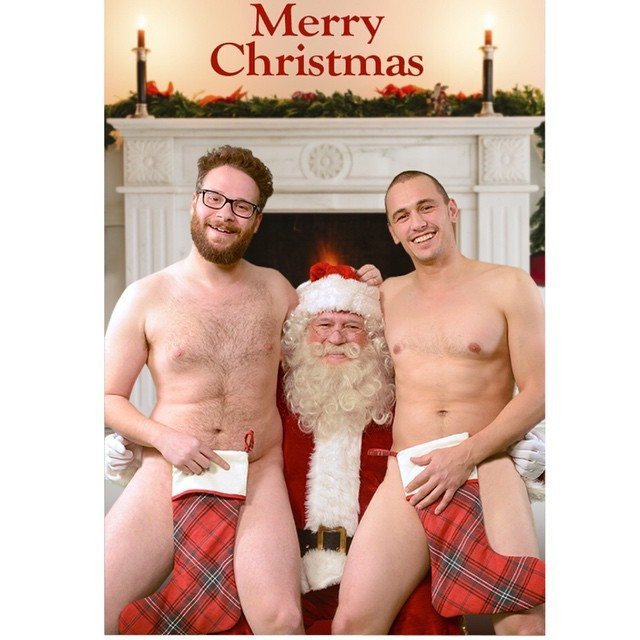 Not even the canceled screening of their movie The Interview could stop these two from getting into the Christmas spirit. Nice stockings, guys.
3. Taylor Swift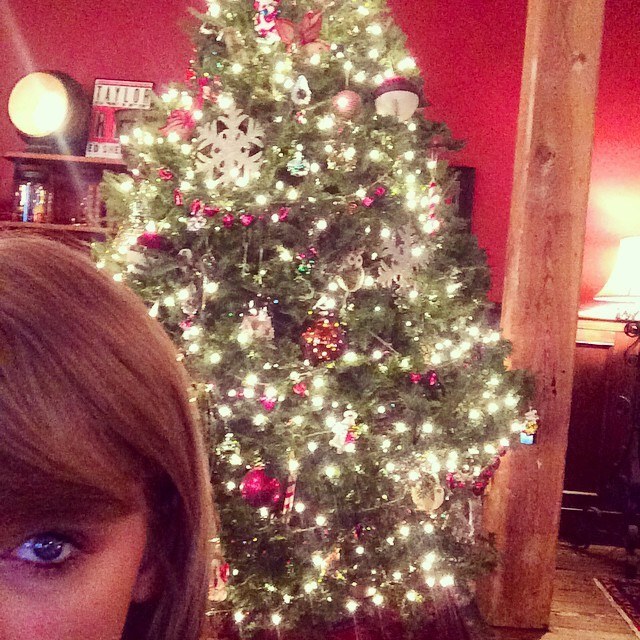 Taylor has a good eye for decorating a tree, don't you think?
4. Reese Witherspoon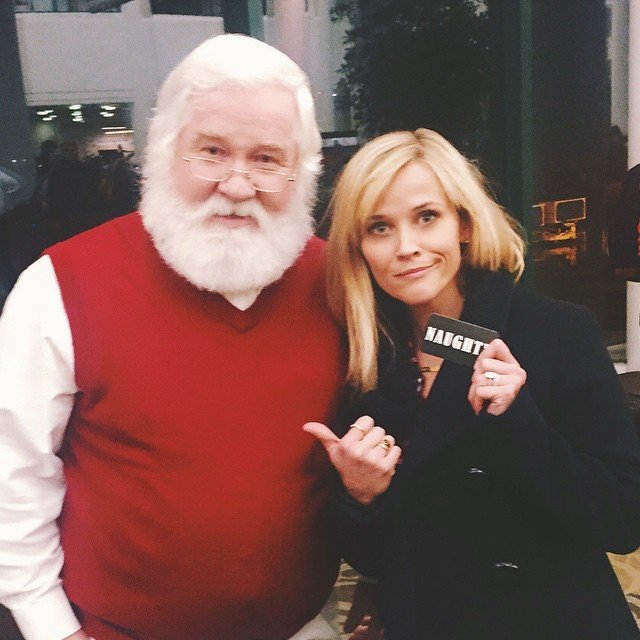 Reese bumped into the man in red at the airport (apparently the reindeers were resting up). Look like someone's been naughty this year.
5. Joshuah Jackson and Diane Kruger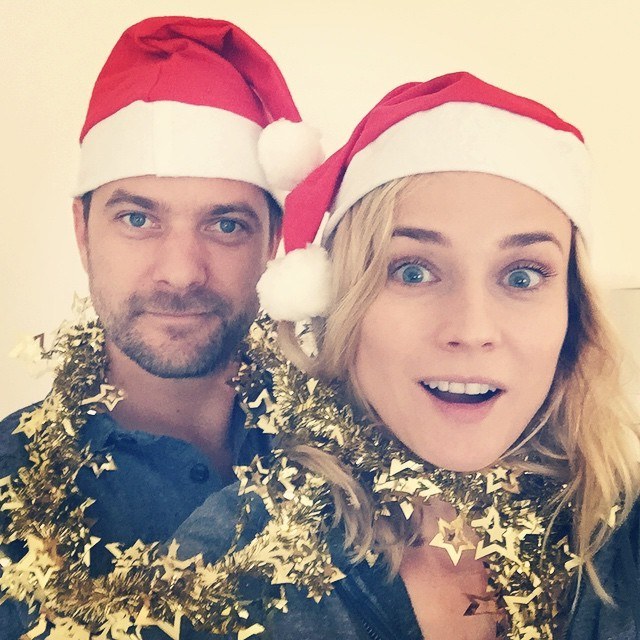 The cute couple donned hats and tinsel to pose for one of our favorite celebrity Christmas selfies of the season.
6. Beyonce
A stunning tree fit for a stunning mega-star. The diva is rocking this geometric print dress.
7. Miley Cyrus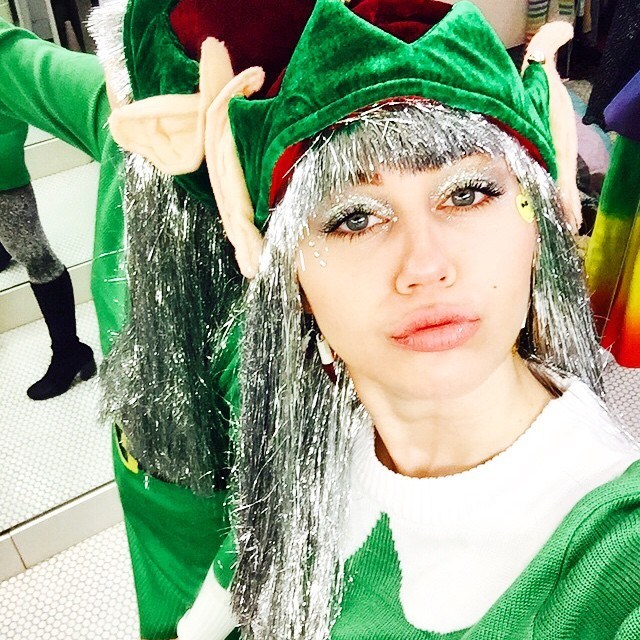 Her lips may be pouting, but at least her tongue isn't sticking out for this "elfie".
8. Heidi Klum
Heidi and Santa have apparently both been a bit naughty this year.
9. Kaley Cuoco Sweeting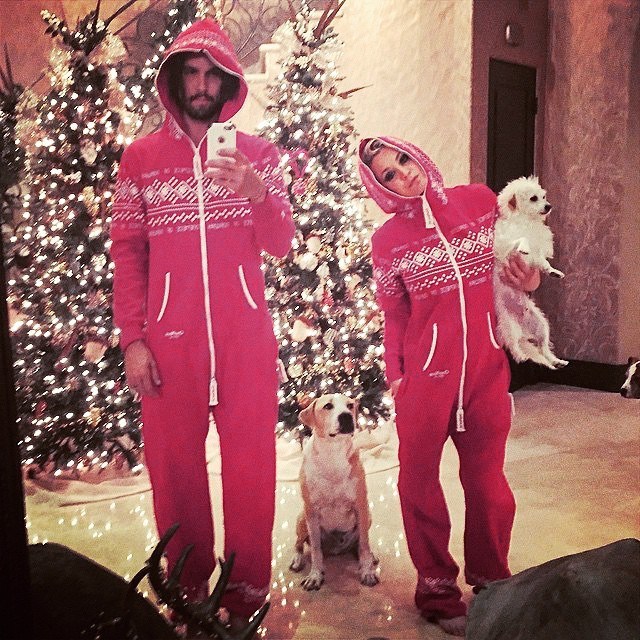 These matching pajama-clad newlyweds get the award for one of the most adorable celebrity Christmas selfies of 2014. Love the dogs, too.
10. Katy Perry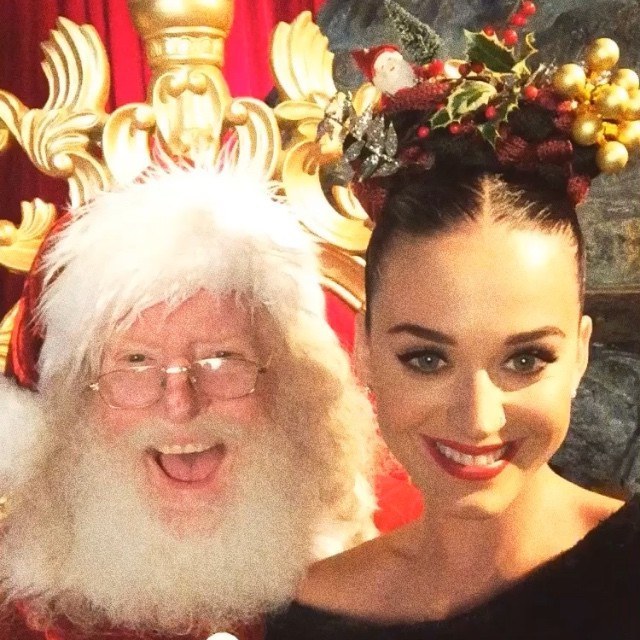 Katy captioned her photo, "A casual sleighing w/santa". They both look jolly.