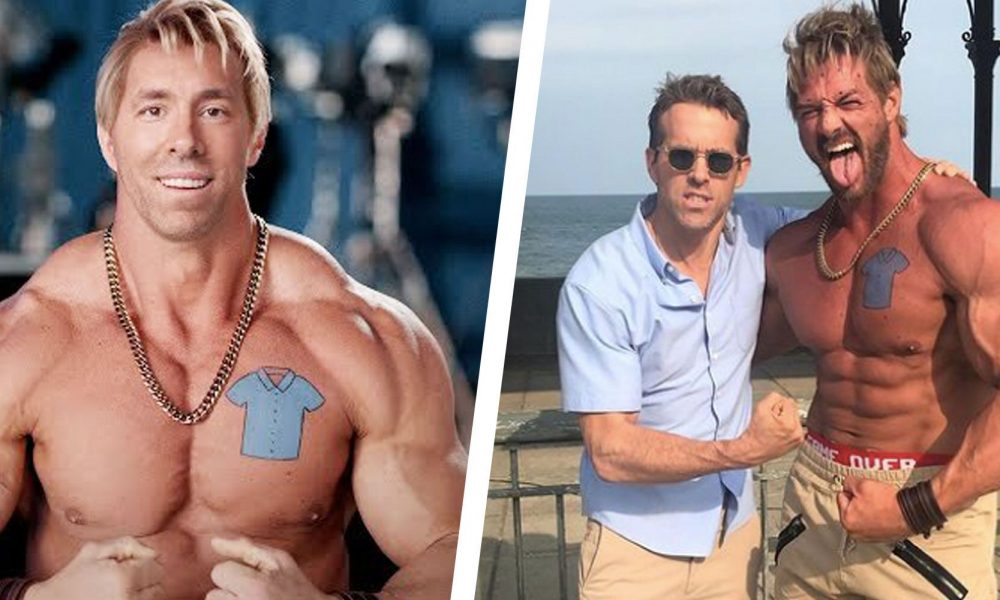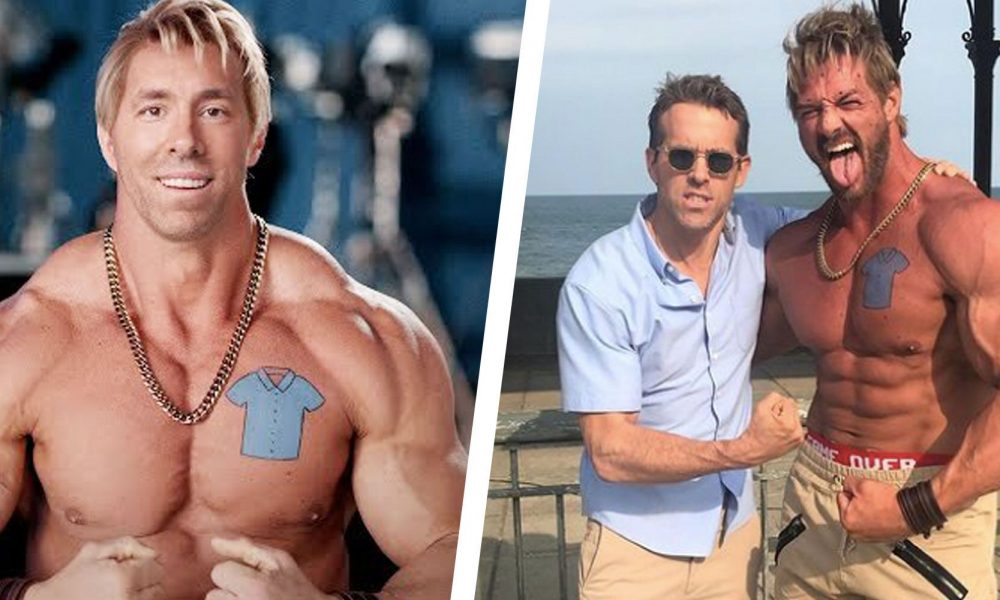 Whilst putting together our latest Breakdown of the VFX used in 20 Century Studio's "Free Guy", we interviewed Digital Domain's VFX Supervisor Nikos Kalaitzidis to get a feel of exactly how much work was involved…
Q: How did you design the look for the "game" version of Free City, do you all play video games or did you have to research?
A: We actually did a bit of both. Charlie Lemur, who worked on the client-side VFX team for Free Guy, is a huge gamer, and director Shawn Levy used him as a consultant and expert for the look and feel we wanted for the gameplay portions of the film. On the Digital Domain side, our in-house VFX editor for the film was a gaming fanatic, and he provided input. After work, he would record his gaming sessions to share with us the next day as reference for different styles of games. Our initial design focused on photo-realistic gameplay, but director Shawn Levy and the filmmakers thought that if the audience saw photo-real gameplay on a player's monitor in the film, they may mistake it for a live action shot. At that point, we had to come up with a more traditional style of gameplay for the movie with two things in mind — 1. It could not be mistaken for anything but gameplay and 2. the audience needed to feel empathetic with the emoting and action of the characters. The end result was a stylized look between Grand Theft Auto and Fortnite.
Q: Free Guy is packed full of video game references, gags, and little details. Are these part of the spec given to you by the director and film makers or is there a certain amount of freedom when it comes to adding Easter Eggs and extra details?
A: Most of the cameos and Easter eggs we included weren't planned. They came about when we were creating gameplay, and both Shawn Levy and Ryan Reynolds wanted to add more comedic elements into the mix. One example is that both Ryan's wife, Blake Lively, and his 4-year-old daughter appear in the film as game characters. Blake even kicks Guy right in the family jewels. Another funny moment was when Shawn appeared in the game world as the character "Hot Nuts" as a burning blimp came crashing down behind him in the middle of the street of FreeCity. We did have some creative freedom, but it was really a collaboration. We worked closely with the filmmakers to make sure each shot included all the elements they wanted.
Q: When collaborating with different VFX houses on the same project, how does the work get shared out? Do you get to "Cherry pick" the scenes you want to work on? (If so, which scene did you really want to be involved in?)
A: It's different for every project. We typically bid on the entire project, but ultimately it's up to the VFX Supervisor on the studio side. In the case of Free Guy, Swen Gillberg divvied up the work between VFX houses, and delegated individual sequences mostly based on the vendor's strengths. The opening 'Oner' known as the "BadAss Oner," for instance, was something that played to our strengths. We spoke to Swen about it from the very start, and we were working out the creative and logistics before the show was even awarded. We actually have a great relationship with the other teams on Free Guy. There was even a moment on set when Bryan Grill from Scanline and I decided to arm wrestle for a particular sequence as a joke, but Swen convinced us that there's plenty of work to go around. Fun fact, I've known those guys for 25 years. They're like family. We really had a blast working together.
Q: Can you explain a little of the process that went into translating Ryan Reynolds' facial performance onto the face of the bodybuilder for the "Guy fighting Dude"?
A: This handsome work was delegated to and executed by LOLA VFX. They did an amazing job on it. For the gameplay portions of the film, we were able to record Motion Capture and Facial Capture on our stages at Digital Domain of Ryan Reynolds to help us with key comedic moments.
Q: We understand you used your proprietary tool "Charlatan" to overcome a problem with being unable to do a reshoot with Channing Tatum for a "Badass Scene". Did you use any other proprietary tools in the movie?
For Free Guy, the proprietary tools we used included Charlatan, and only in that one scene, and Masquerade for facial capture. When we choose what tools to use, it really just comes down to what tool is best for the job. Sometimes we experiment with different ways of creating a sequence, but only when it makes sense for that sequence. For the scene with BadAss, Charlatan was the best way to accomplish the goals and we were amazed at the outcome.
Q: The final question has nothing to do with the film, we'd just like to know your professional opinion. As we understand it, the Charlatan tool uses a library of learning data for machine learning, other VFX houses also have proprietary tools that have similar A.I Learning abilities. Do you think A.I. tools are the future of VFX? and if so, would a shared centralized machine learning database be a possibility?
A: After having conversations with Matt Smith, the head of the Charlatan team at Digital Domain, we believe AI will continue to creep into the visual effects workflow, and even replace parts of it. Research in this area is advancing quickly, and Digital Domain is invested in its future. Large datasets are often one of the primary keys to this research. VFX houses could collaborate in this via "Federated Learning", where datasets are shared without exchanging them. We're already doing this to a degree with our machine-learning software Charlatan, and with our proprietary Masquerade tool, facial capture with our real-time LiveDrive system and in the real-time cloth simulation tool, Elbor. Paint/Roto via Nuke 13 does this, and it has incredible potential. In the future, I see AI used in large scale environment generations and texture shading, possibly with mocap cycles and blending of cycles too. Hopefully, it may be leveraged to reduce facial shot modeling timeframes. As the demand in our industry grows, and we have a finite labor pool, the help of AI technologies is definitely welcomed!
Special thanks to Digital Domain and Nikos Kalaitzidis for answering our questions!