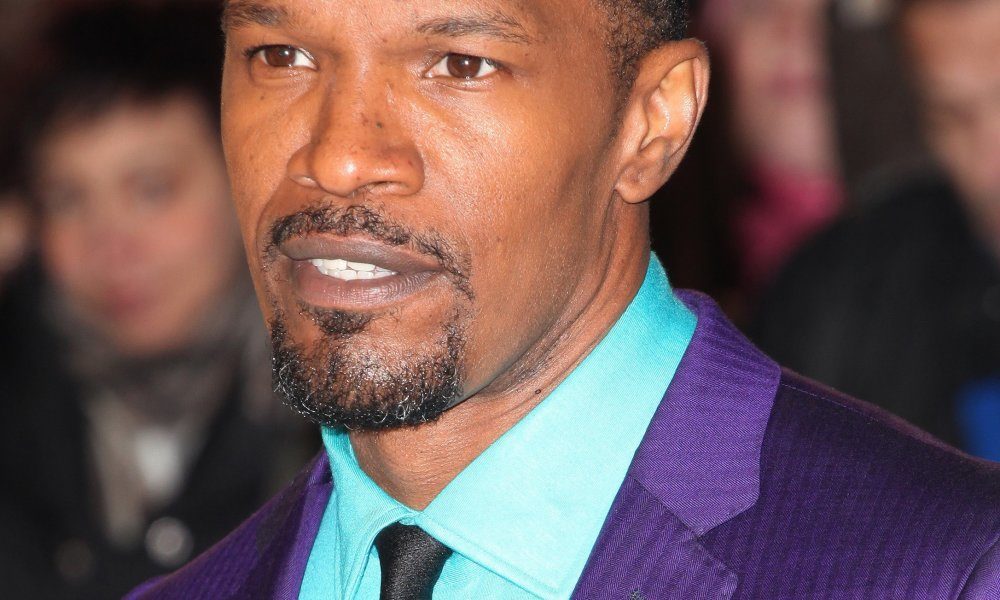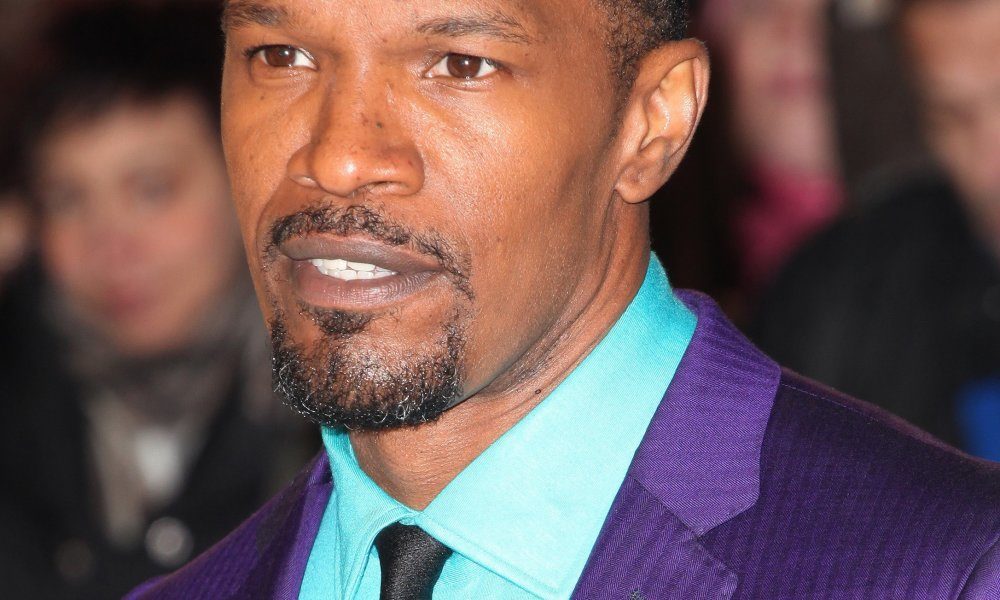 A few famous faces were not actually raised by their biological parents. Some celebrities were born to young parents or financially unstable couples and instead of raising their babies in a dysfunctional home, adoption seemed like the best option. Some of these A-listers admit that at first they felt neglected by their biological parents, but as they grew older they learned that being adopted actually helped propel them to the successful lives they lead today. Discover 12 stars you never knew were adopted, who've grown up to become some of the most influential celebrities today.
1. Jamie Foxx
Eric Marlon Bishop, professionally known as Grammy award winning singer and Oscar winning actor, Jamie Foxx, was born in Terrell, Texas. Foxx was the child of Darrell Bishop and Louise Annette Talley Dixon, who were both unemployed at the time of his birth. The actor was sent to live with his grandparents shortly after being born. Foxx did not have much contact with his birth parents growing up. He was legally adopted by his grandparents when he was 7 months old.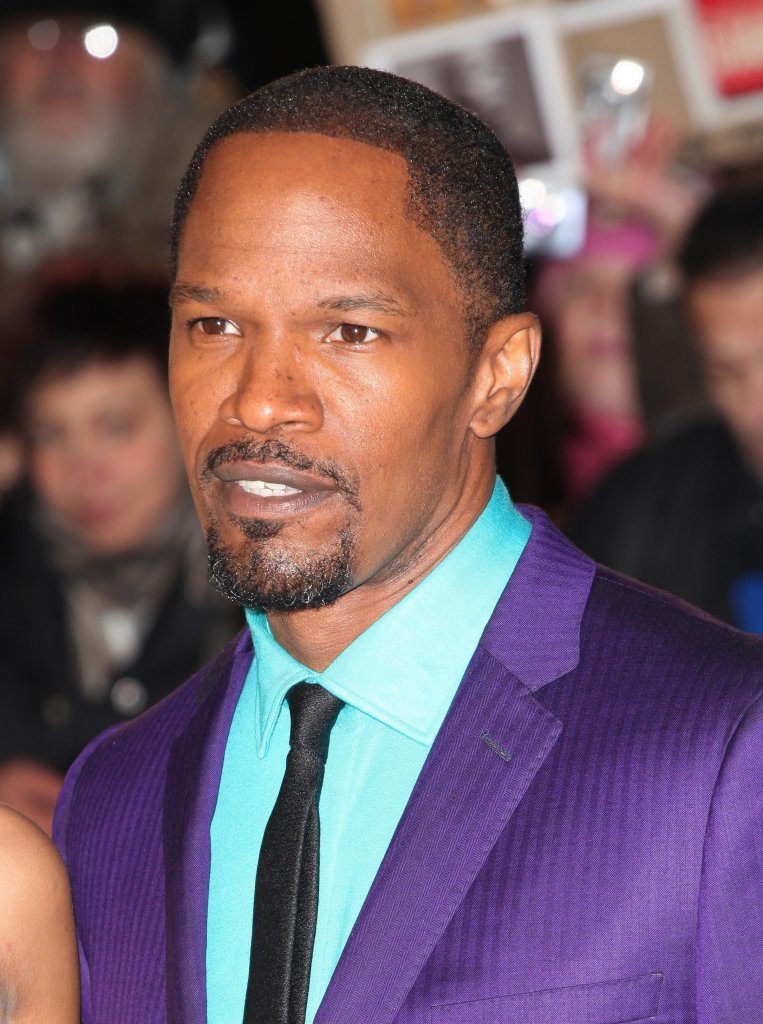 2. Nicole Richie
People often forget that Nicole Richie is not the biological daughter of Lionel. Nicole Camille Escovedo, otherwise known as Nicole Richie, was born in Berkley, California. Nicole's biological father is Peter Michael Escovedo, a musician who played with Lionel Richie, and her biological mother Karen is an executive assistant. Nicole's parents allowed her to move in with Lionel Richie and his wife when she was only 3-years old, because they could not support her financially. Nicole was officially adopted by Lionel and his wife Brenda when she was 9. Did you know Nicole's godfather was Michael Jackson?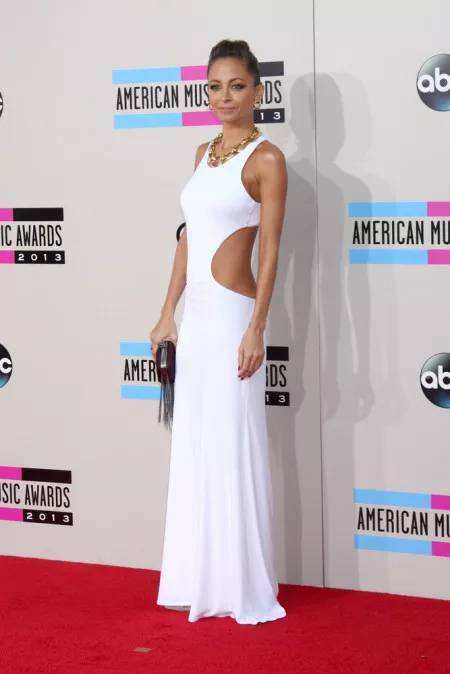 3. Faith Hill
The Grammy award winning country music singer was born Audrey Faith Perry, but she goes by the name of Faith Hill. She was born in Ridgeland, Mississippi, just north of Jackson. She was adopted as an infant and raised in the nearby town of Star. Her adoptive parents, Edna and Ted Perry, raised their two biological sons along with Hill in a strict Christian home. Hill eventually met her biological mother when she was 26 years old and they stayed in contact until she passed away.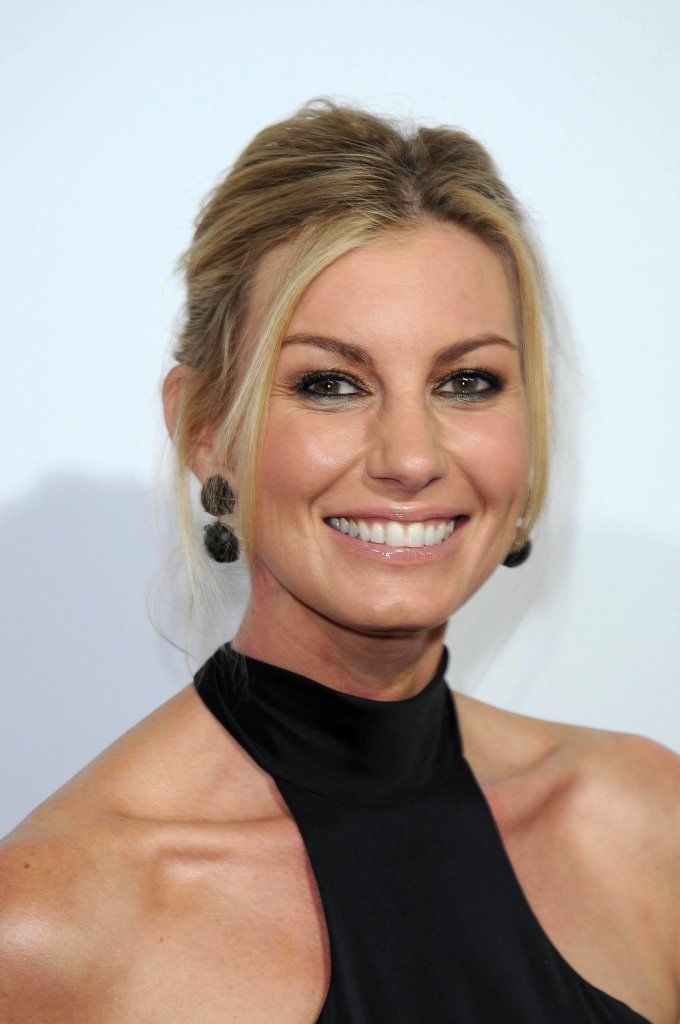 4. Nicole Polizzi, aka "Snooki"
The MTV reality star was actually born in Santiago, Chile. Snooki was adopted when she was just six months old and raised by Italian-American parents in Marlboro, New York. Polizzi's adoptive father is a volunteer firefighter and auto-salvage supervisor and her mother is an office manager. She currently lives in New York with her fiancé, Jionni LaValle and their two children.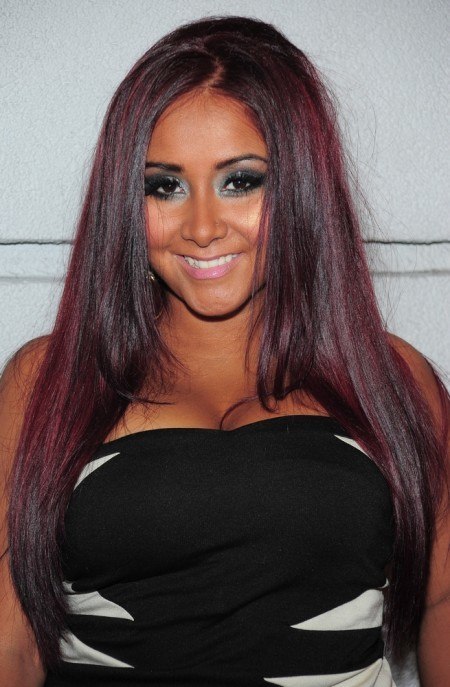 5. Steve Jobs
Steven Paul Jobs was born in San Francisco, California to two college students. Jobs' birth parents met at the University of Wisconsin at Madison, where his Syrian-born father, Abdulfattah "John" Jandali was a graduate student, and where his biological mother, Swiss-American Joanne Carole Schieble, was studying for a Bachelor's degree. Schieble's father forbid her from marrying her Muslim partner, so she moved to California to give the baby up for adoption. The late co-founder and CEO of Apple Inc. was adopted at birth by Paul and Clara Jobs.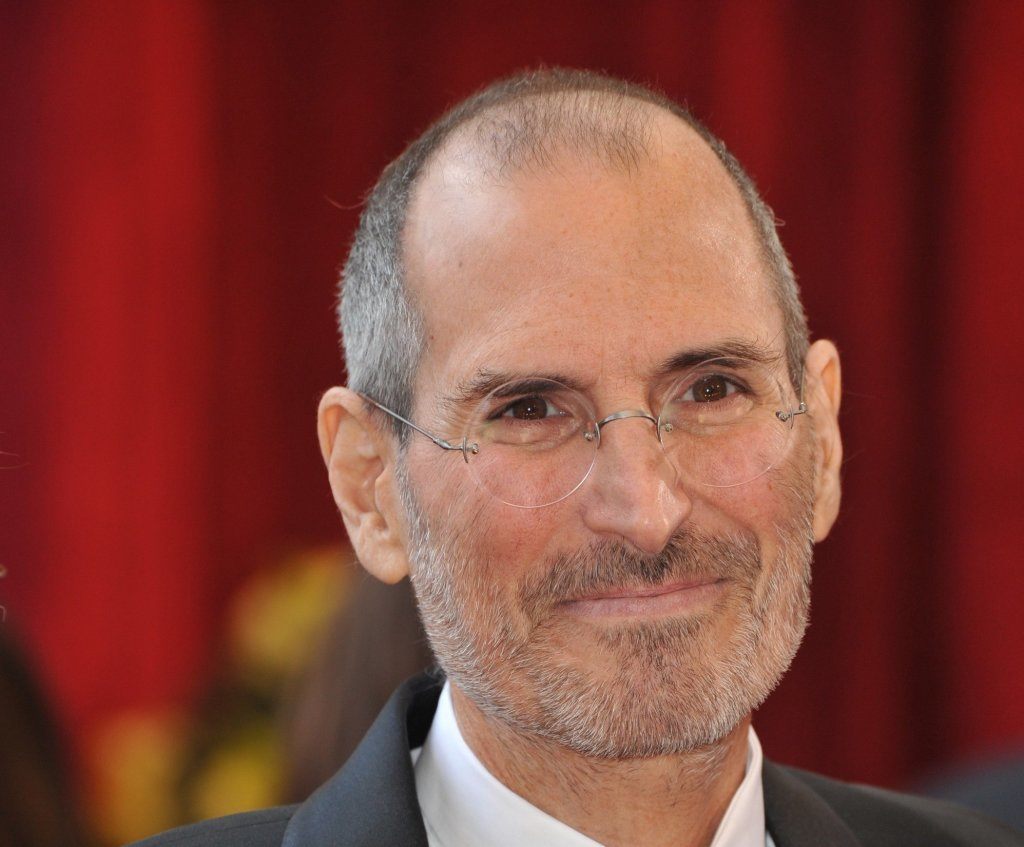 6. Sarah McLachlan
The Canadian musician, singer, songwriter and pianist was born on January 28, 1968. McLachlan was adopted in Halifax, Nova Scotia by Jack and Dorice McLachlan shortly after her birth. Sarah's two brothers, Ian and Stewart, were also adopted. McLachlan found out that she had been adopted at the age of 9, but it wasn't a big deal to the singer at the time. Sarah eventually met up with her biological mother, who she discovered was a 19-year old artist when she became pregnant.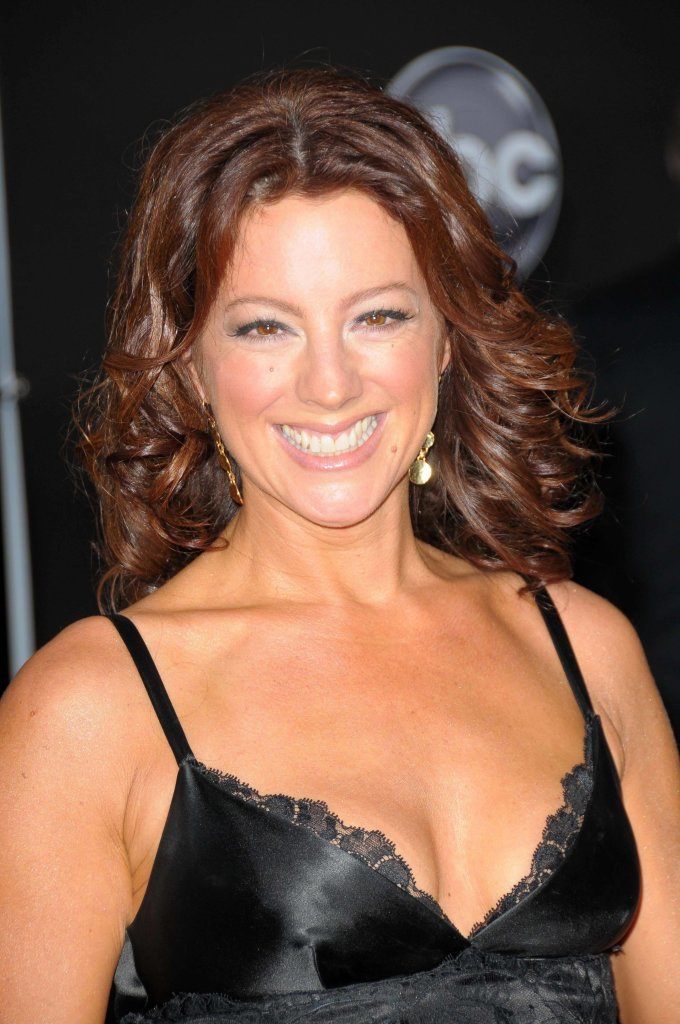 7. Marilyn Monroe
The iconic actress and major sex symbol of the 1950s and 60s was born Norma Jeane Mortenson, but eventually used the stage name, Marilyn Monroe. Monroe's biological mother, an unmarried Hollywood film-editing assistant named Gladys Baker, was mentally unstable and was committed to an institution early in Monroe's life. Monroe bounced from foster home to foster home until she was 11, when she went to live with Grace McKee Goddard, a family friend.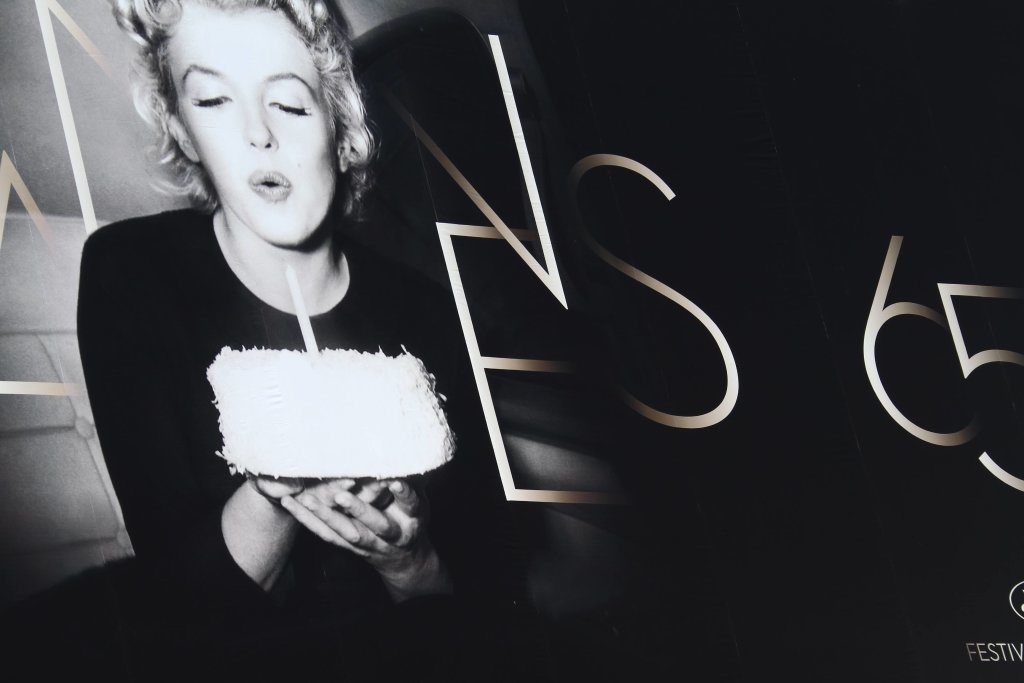 8. Ray Liotta
The Goodfellas actor was born in Newark, New Jersey in 1955. Liotta was adopted at six months by Mary, an appointed township clerk, and Alfred Liotta, an auto parts store owner. Liotta discovered he was adopted at age 5 and admits that when he found out he felt like "he'd been given up." Liotta met his biological mother in the early 2000s and says his feelings towards adoption have been resolved.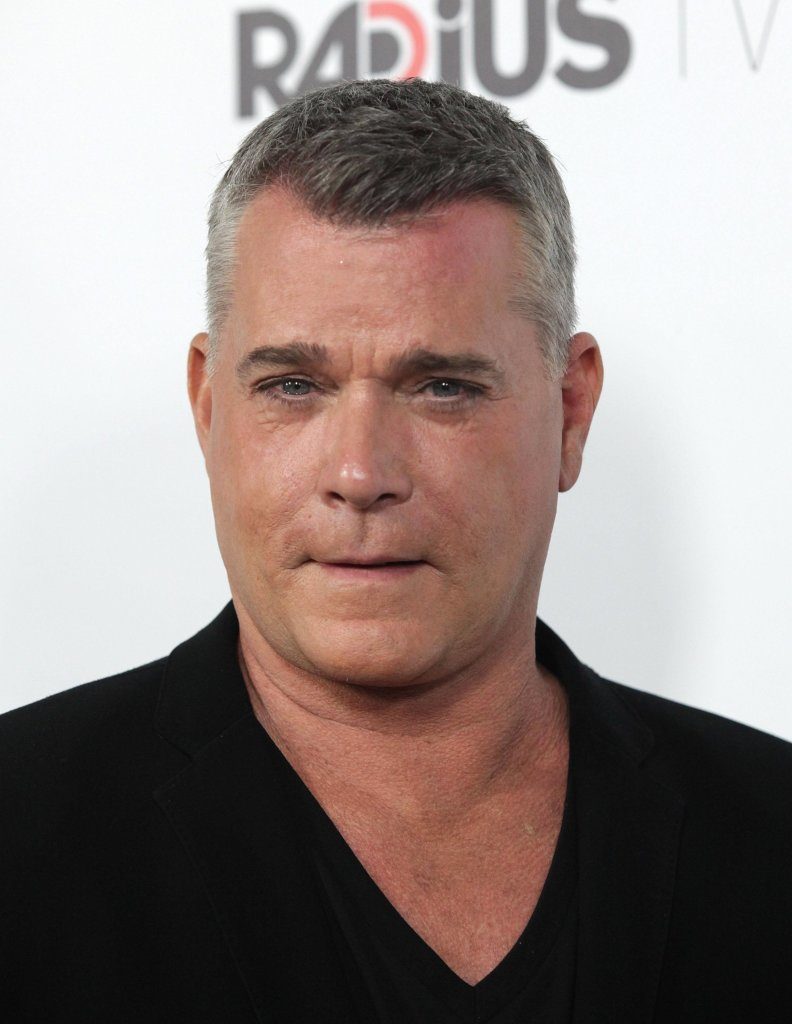 9. Kristin Chenoweth
Chenoweth was adopted when she was only five days old by Junie Smith Chenoweth and Jerry Morris Chenoweth of Broken Arrow, Oklahoma, a suburb of Tulsa. Her adoptive parents named her Kristi Dawn Chenoweth, but today she goes by Kristen. Chenoweth says that she is one quarter Cherokee ancestry. The Wicked star is currently dating producer Dana Brunetti.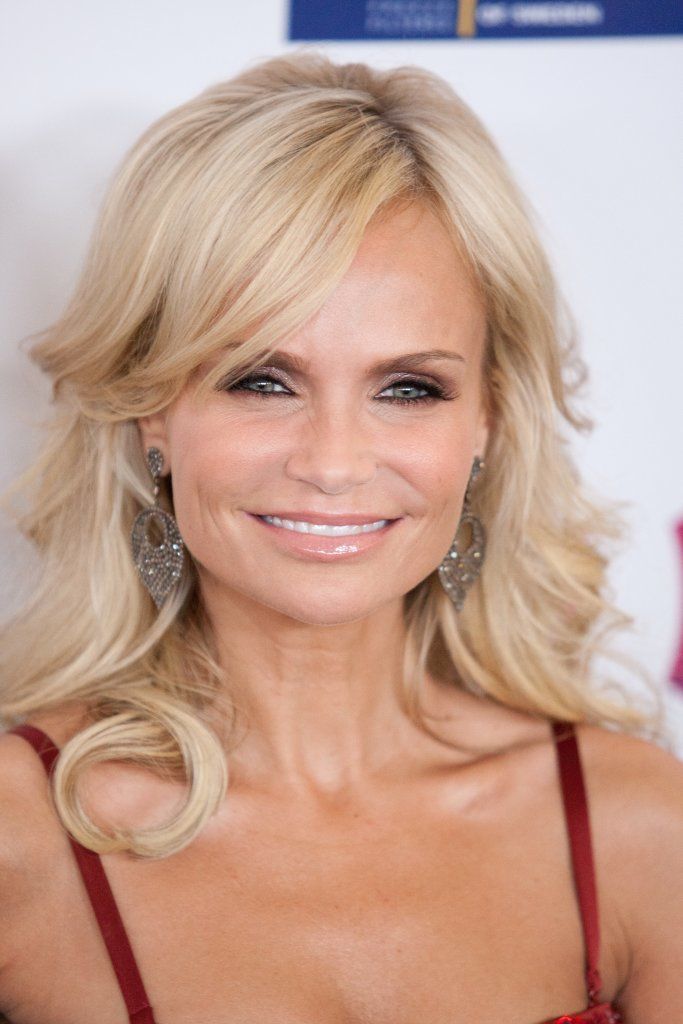 10. Eric Clapton
The 69-year old English musician was born in Ripley, Surrey, England. Clapton was born to 16-year old Patricia Molly Clapton and Edward Walter Fryer, a 25-year-old soldier from Montreal, Quebec. Clapton lived with his grandmother, Rose, and her second husband, Jack Clapp, who was the stepfather of Patricia Clapton and her brother Adrian. Clapton grew up believing that his grandparents were his parents and that his mother was actually his older sister.
11. Bill Clinton
The 42nd President of the United States was born William Jefferson Blythe III in Hope, Arkansas. Clinton's father, William Jefferson Blythe, Jr. was a traveling salesman who died in a car accident just three months before Bill was born. His mother, Virginia Dell Cassidy left for New Orleans to study nursing soon after he was born. Bill was raised by his grandparents until he was four. His mother returned from school and married Roger Clinton Sr. Bill assumed his stepfather's surname immediately, but was legally adopted by Roger when he was 15.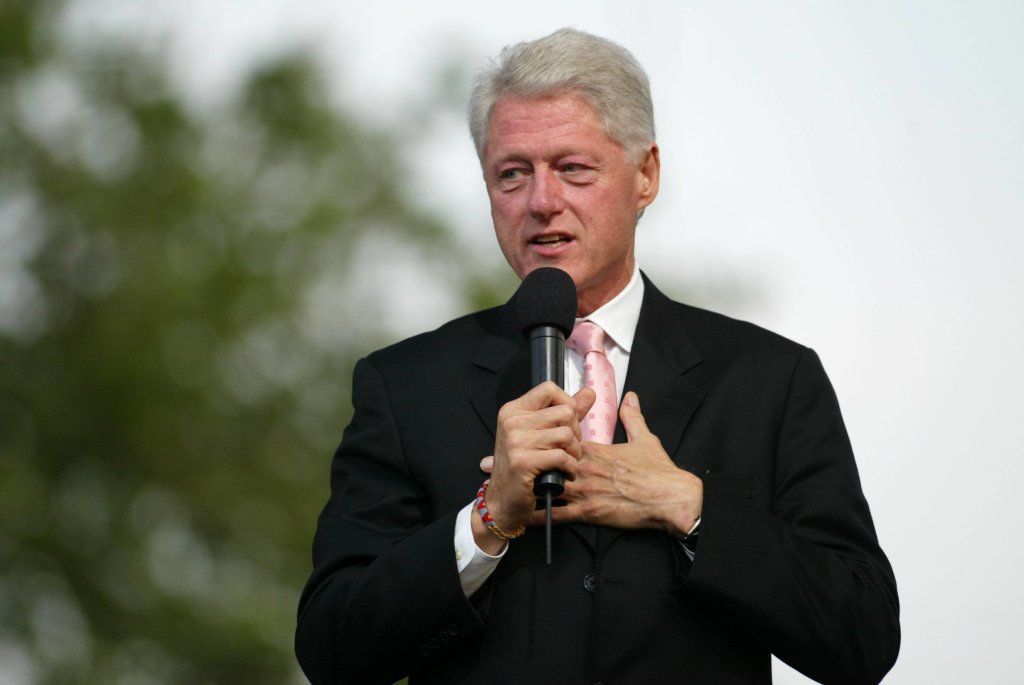 12. Nelson Mandela
The late Nelson Mandela, the South African anti-apartheid revolutionary, served as President of South Africa from 1994 to 1999. Mandela was born in the village of Mvezo in Umtata in 1918. He was initially raised by his parents, but his father died when he was 9 years old and he was taken to the larger village of Mqhekezweni, the Thembu provincial capital. It was here that Mandela was informally adopted by the Thembu chief Jongintaba.