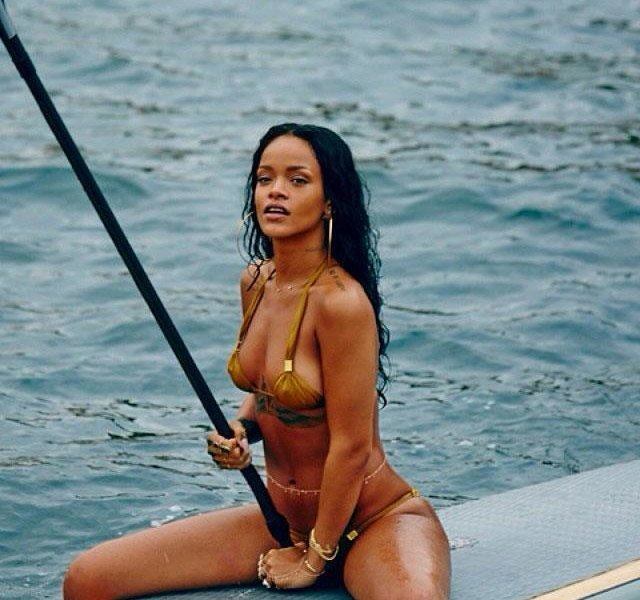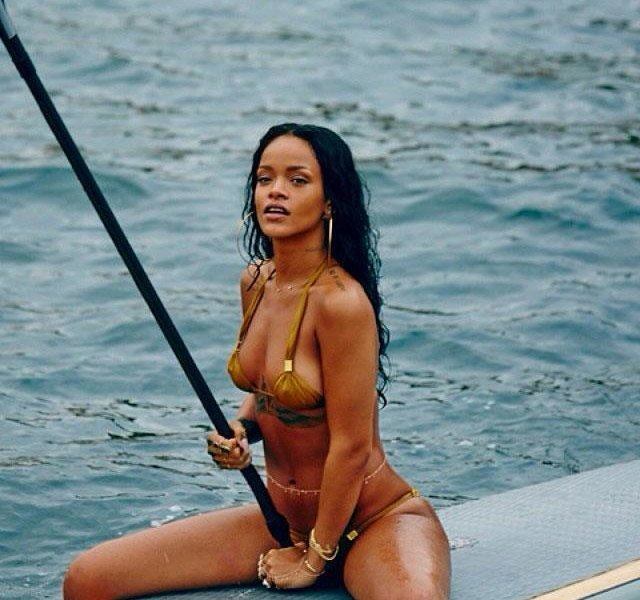 The international Barbadian superstar sure knows how to dress for the beach, probably because she grew up around the water. You need to see these fifteen smoking hot Rihanna bikini pictures, because no one can look as good as Riri on the sand. She even manages to make paddle boarding look sexy.
1. "Ahhh I'm Sexy and I Know It"
Here's Rihanna showing off her bikini bod before she decorated herself in tattoos. We love the long braids and tiny bikini.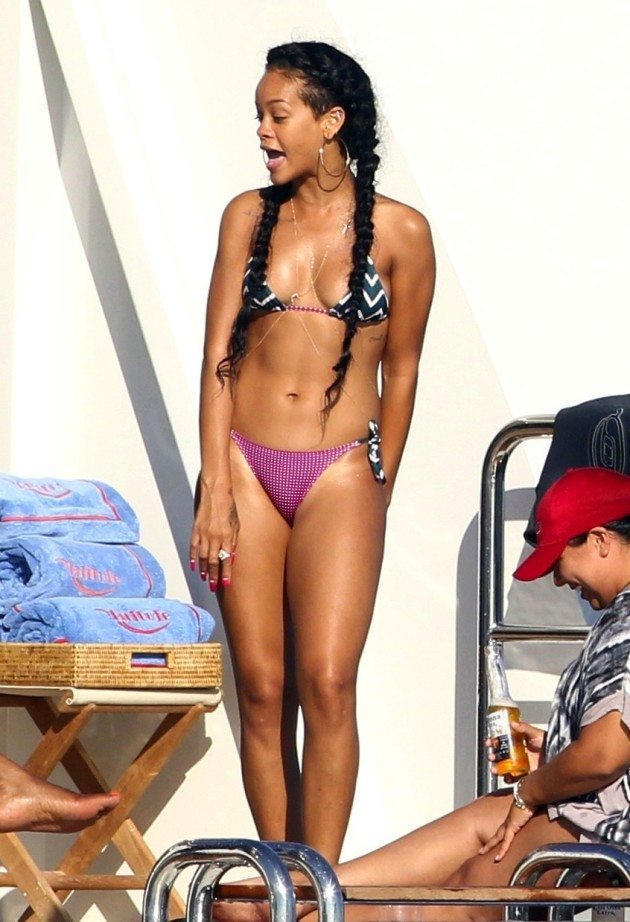 2. Bootyful in Blue
Check out Rihanna snapping away pics in Hawaii. She's rocking that cowboy hat and bright blue bikini.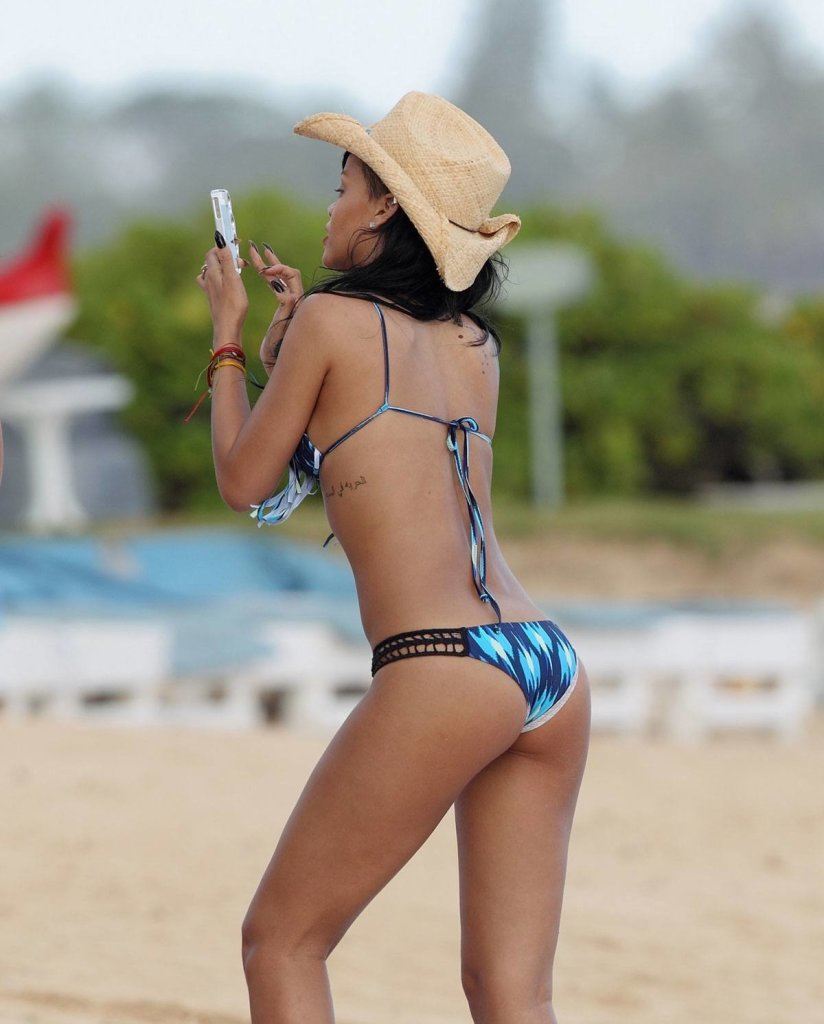 3. Scuba Star
Rihanna's rocking a black bikini as she's getting ready to explore the Caribbean Sea just off of Barbados.
4. Tanned and Toned
The pop star has definitely been working on her tan. Her skin looks oiled and ready to take more sun in a skimpy white bikini.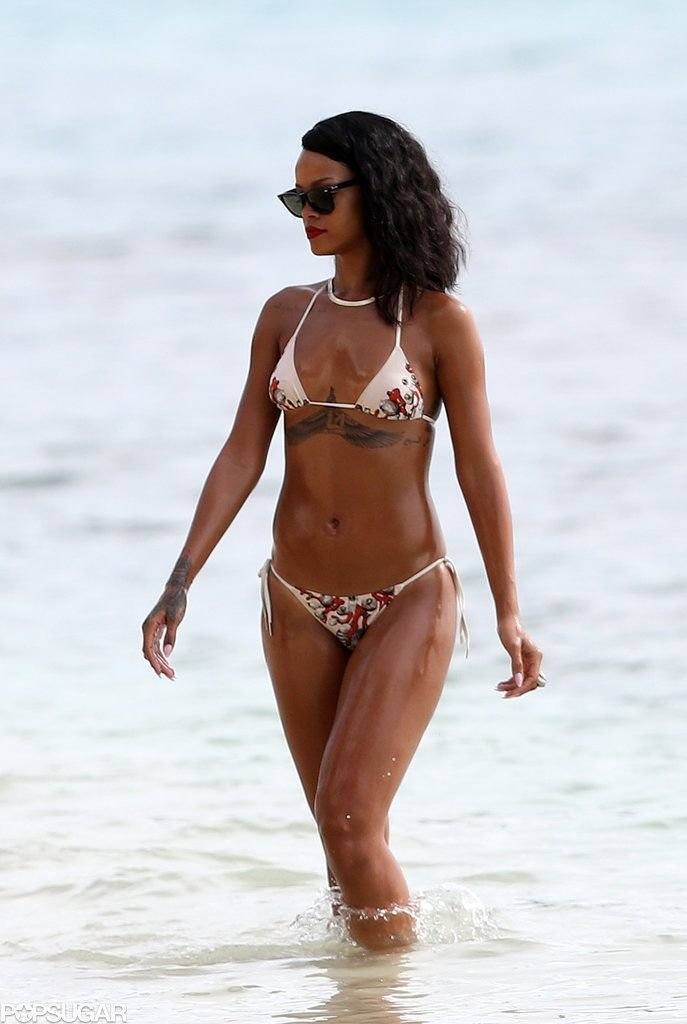 5. Sunset Swim
Here's Rihanna adjusting her suit as she exits the water in a printed orange bikini in her native Barbados.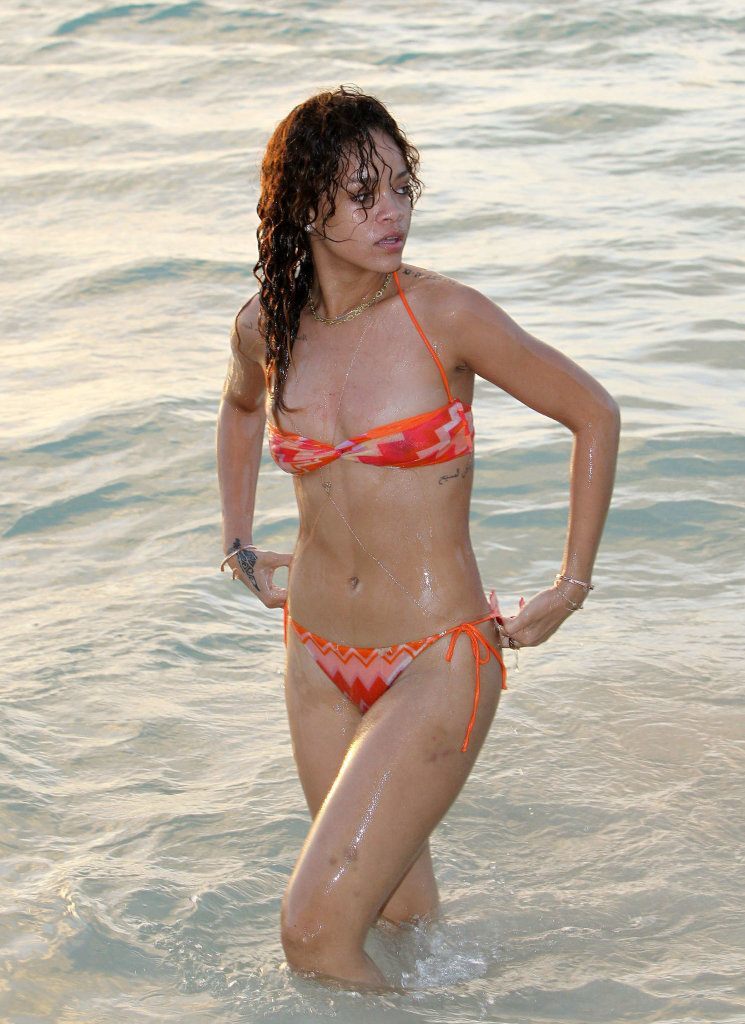 6. Chilling in the Caribbean
Rihanna's just being a tease in this white cut-out bikini with the beautiful Caribbean Sea as the backdrop.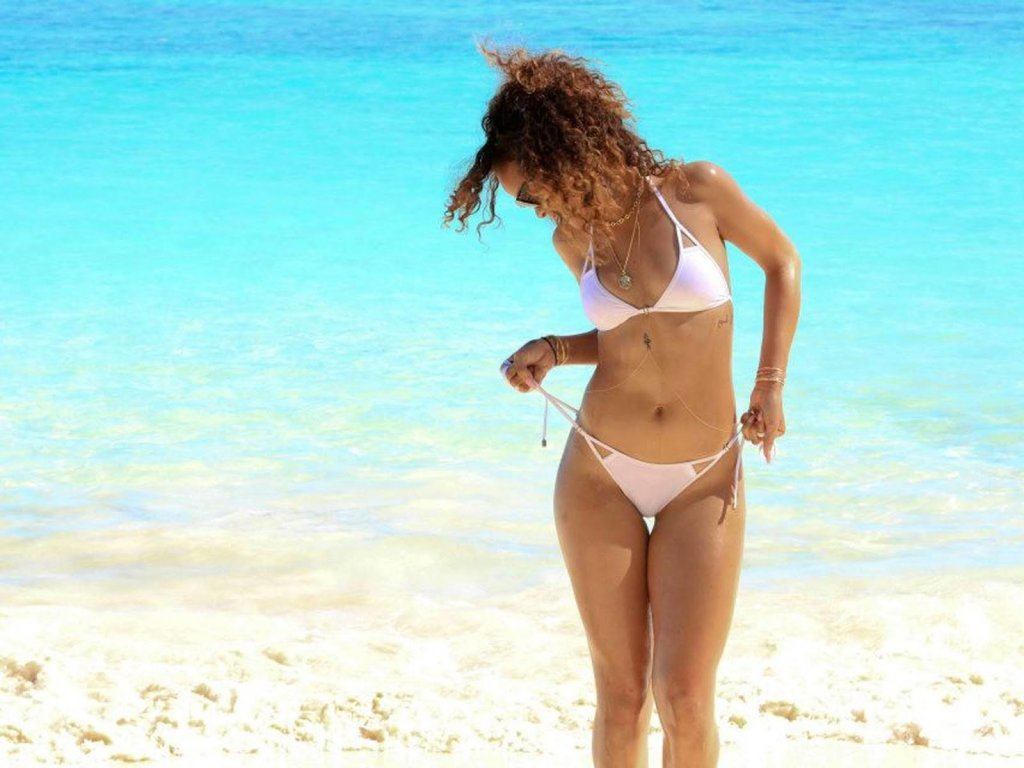 7. Fabulous in Fringe
The Barbadian songstress is showing off her toned body in a black fringe bikini in Hawaii.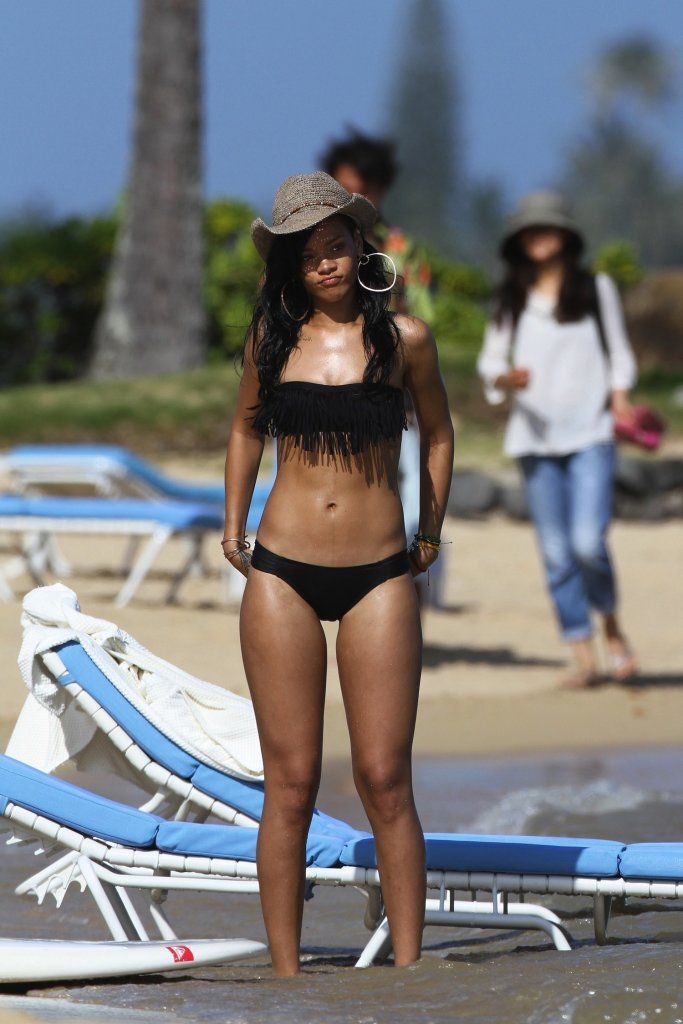 8. Swimming in Swarovski
Rihanna goes for a dip in a limited-edition Swarovski-crystal-embellished bikini. There are only six of them in the world and they retail for $990. Lifestyles of the rich and famous.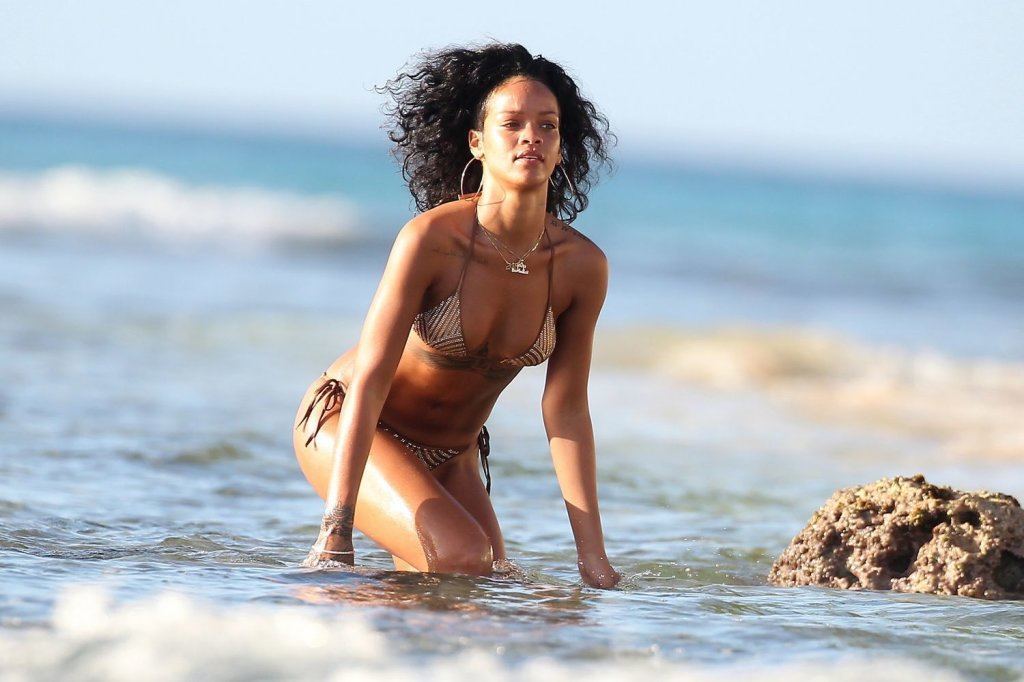 9. Set Sail
Rihanna shows off her curvaceous figure in a pink string bikini while on board a yacht in France.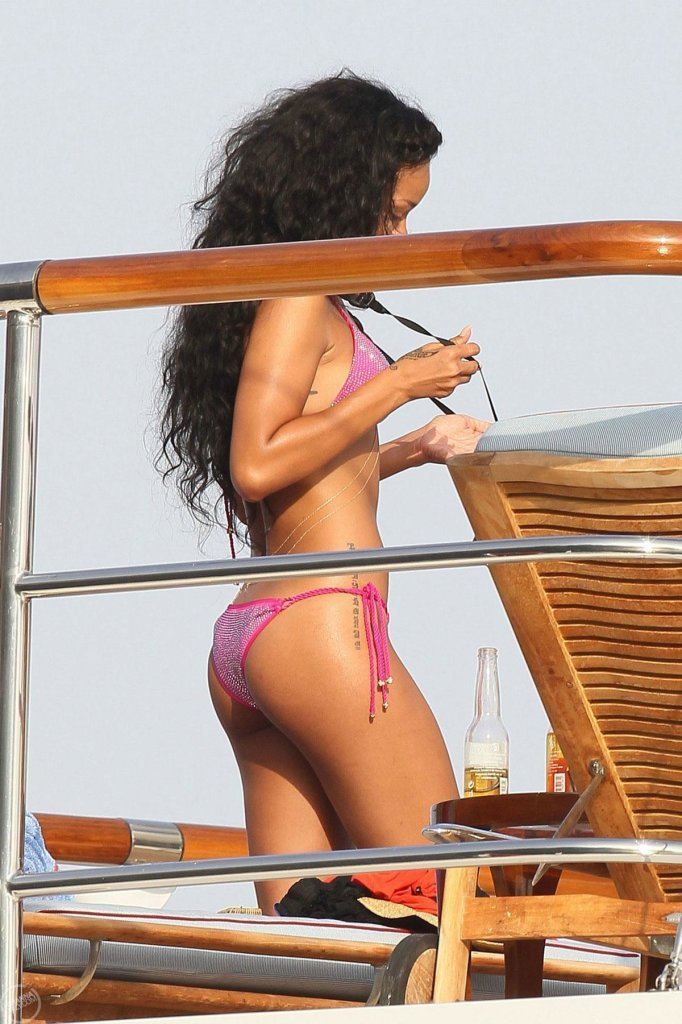 10. "Surfboard, Surfboard, Surfboard"
Rihanna's posing seductively in a gold bikini on a paddle board in Brazil. We thought Beyonce's lyrics were necessary.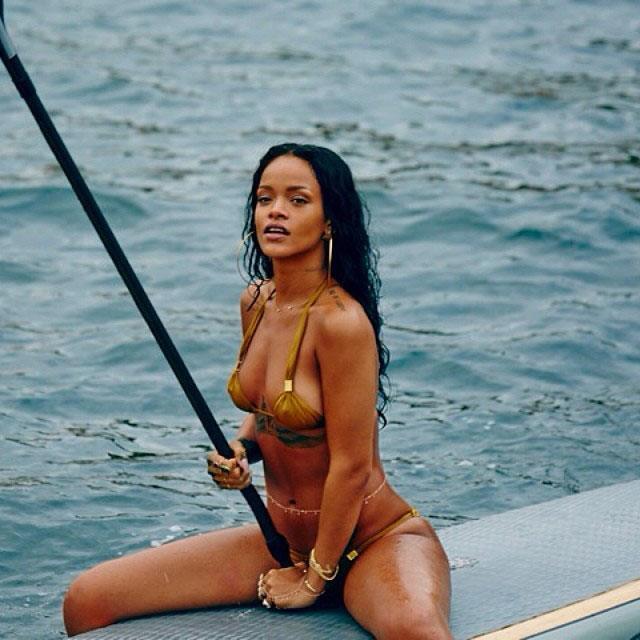 11. Carnival in Barbados
Okay, so technically it's not a bikini, but here's a great picture of Rihanna in her "Cropover" costume celebrating Carnival in Barbados.
12. Fancy Fenty
Here's Rihanna escaping photogs in a baby blue string bikini and orange visor in Sopot, Poland.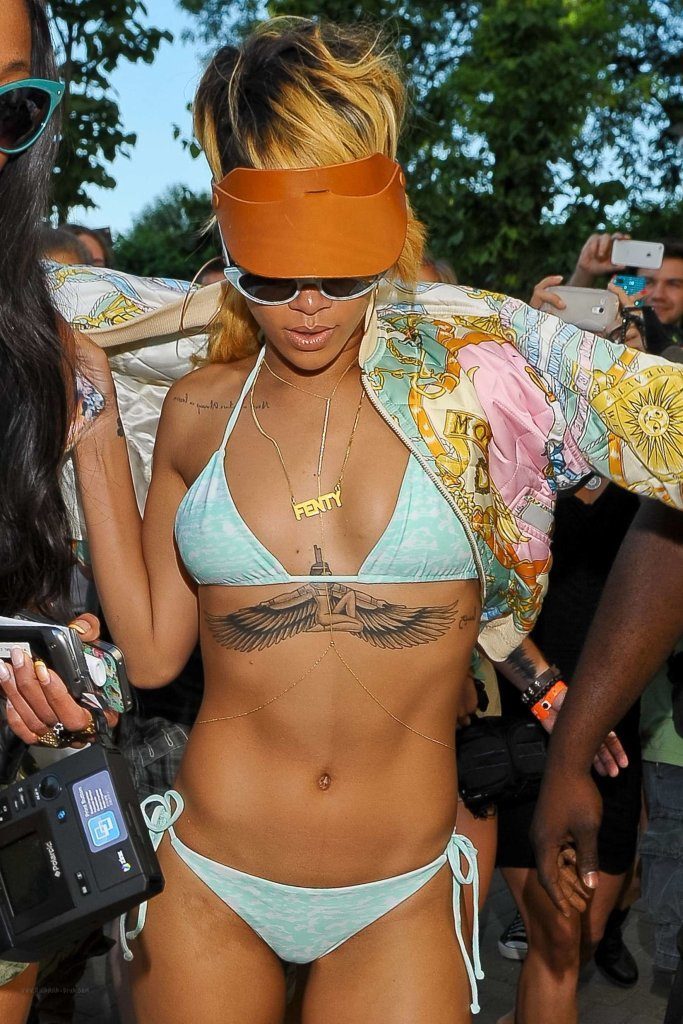 13. Sexy in Stripes
Here's Rihanna frolicking in the ocean in a tan zebra print bikini. Don't spill your drink Riri!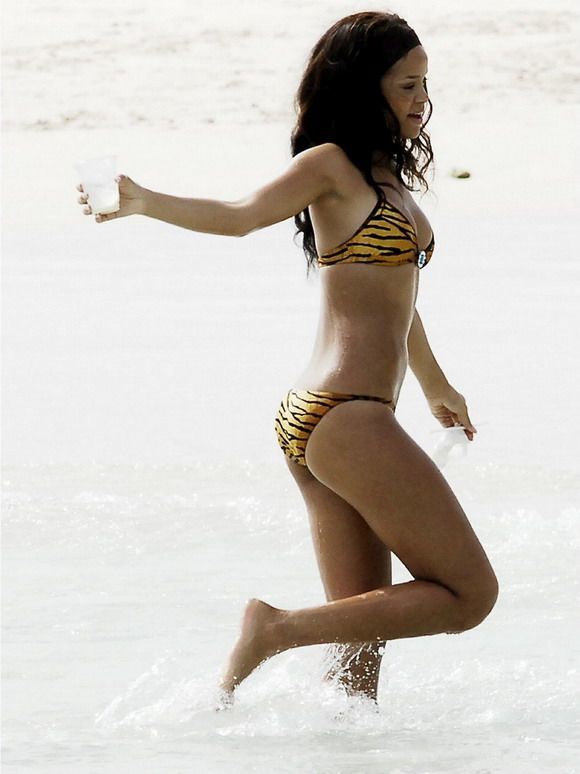 14. Topless in Brazil
Rihanna's usually known for her controversially revealing outfits, here's the star seductively posing topless on a yacht in Rio de Janeiro.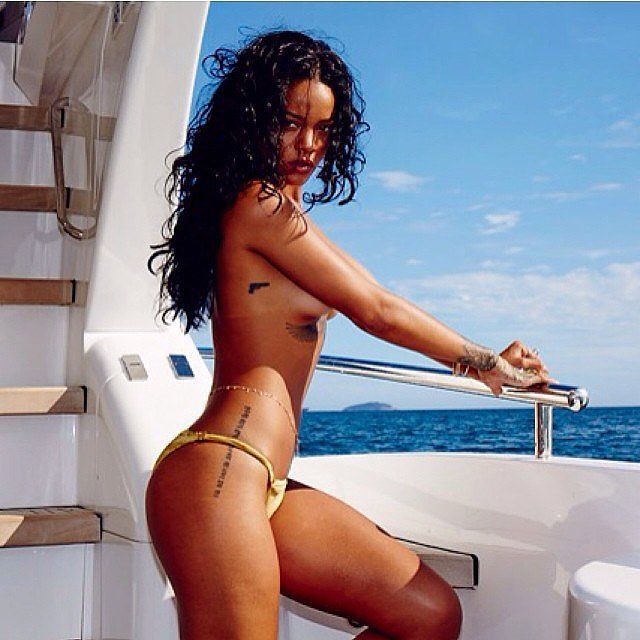 15. Getting Wet in Italy
Here's Rihanna hosing off after snorkelling in Portofino, Italy. She's looks playful and happy in a leopard string bikini.