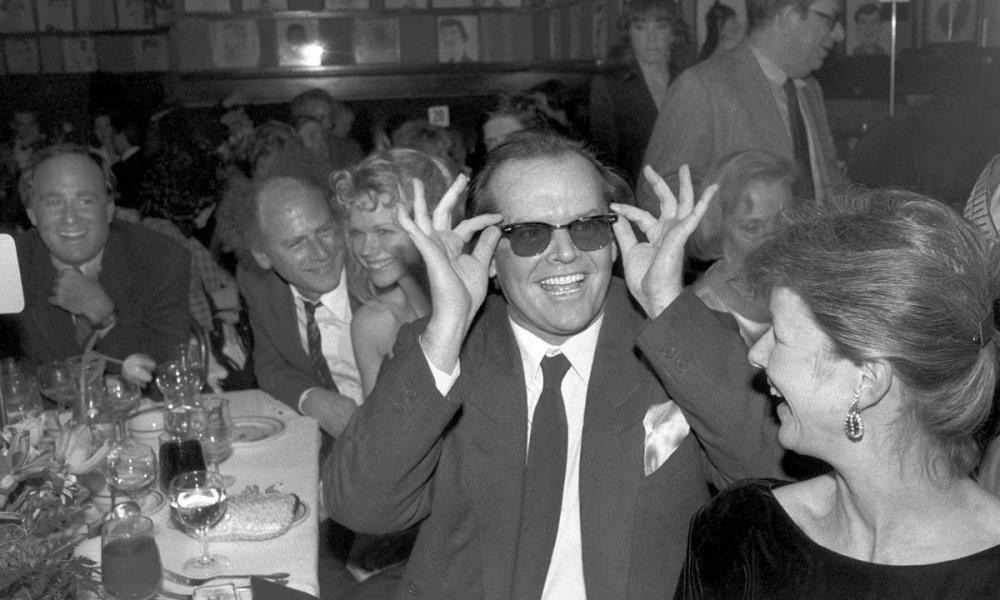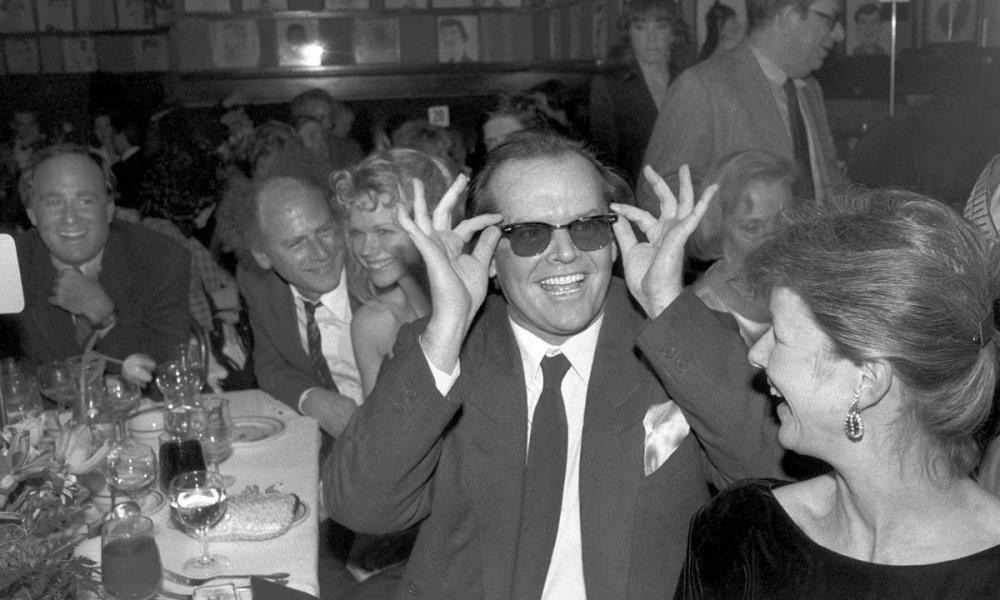 Check out these 22 awesome black and white pics of Hollywood stars and other celebrities from a bygone age.
1. Marilyn Monroe & Arthur Miller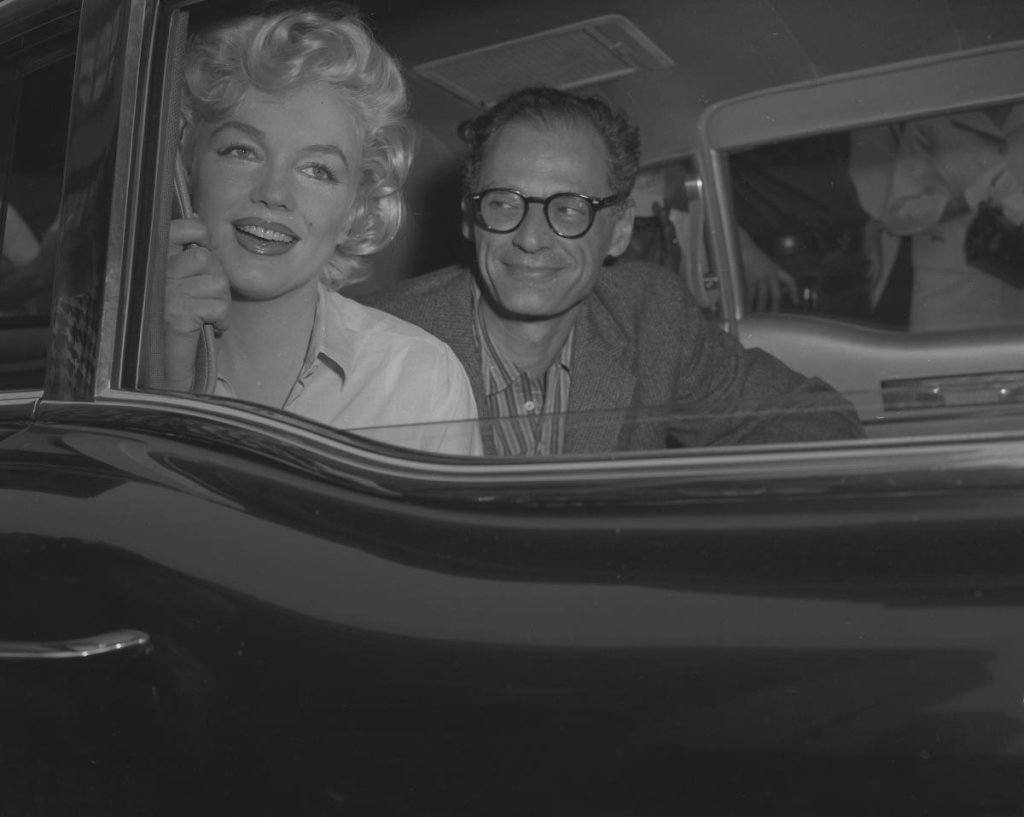 Playwright Arthur Miller only seems to have eyes for his stunning wife, the stunning Hollywood icon Marilyn Monroe. However, she appears oblivious to him as she stares out the window of the couple's car.
2. The Beatles
Adoring fans line the rooftop at Kennedy International Airport to catch a final glimpse of the Beatles as they prepare to fly home to England after their American tour in 1964.
3. Jack Nicholson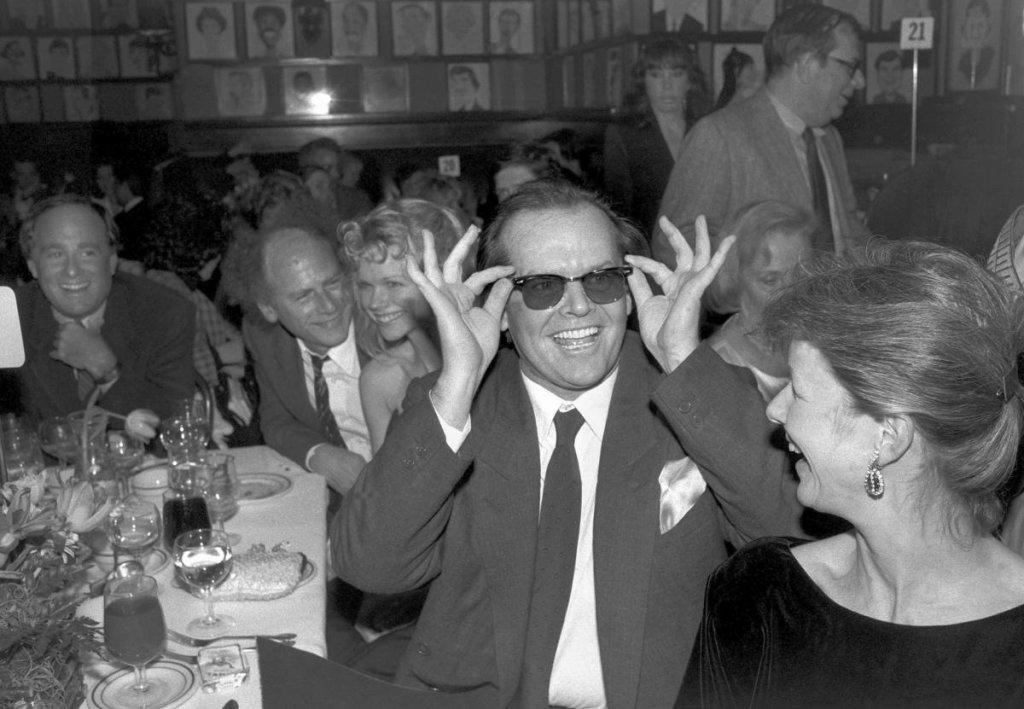 Jack Nicholson adjusts his sunglasses at Sardi's during the New York Film Critics Awards.
4. Frank Sinatra
Ol' Blue Eyes Frank Sinatra clutches a bouquet of flowers handed to him by an admirer after a 1990 show at New York City's famous Radio City Music Hall.
5. Charles Lindbergh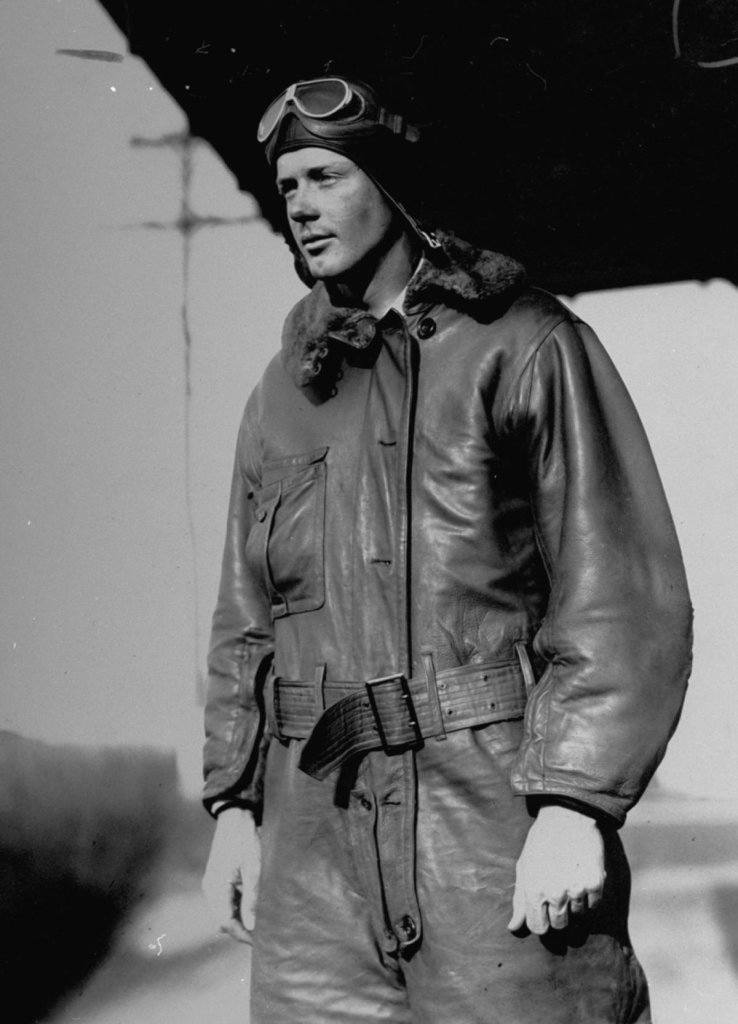 In this black and white photo famous aviator Charles Lindbergh poses in his leather flight suit.
6. John Wayne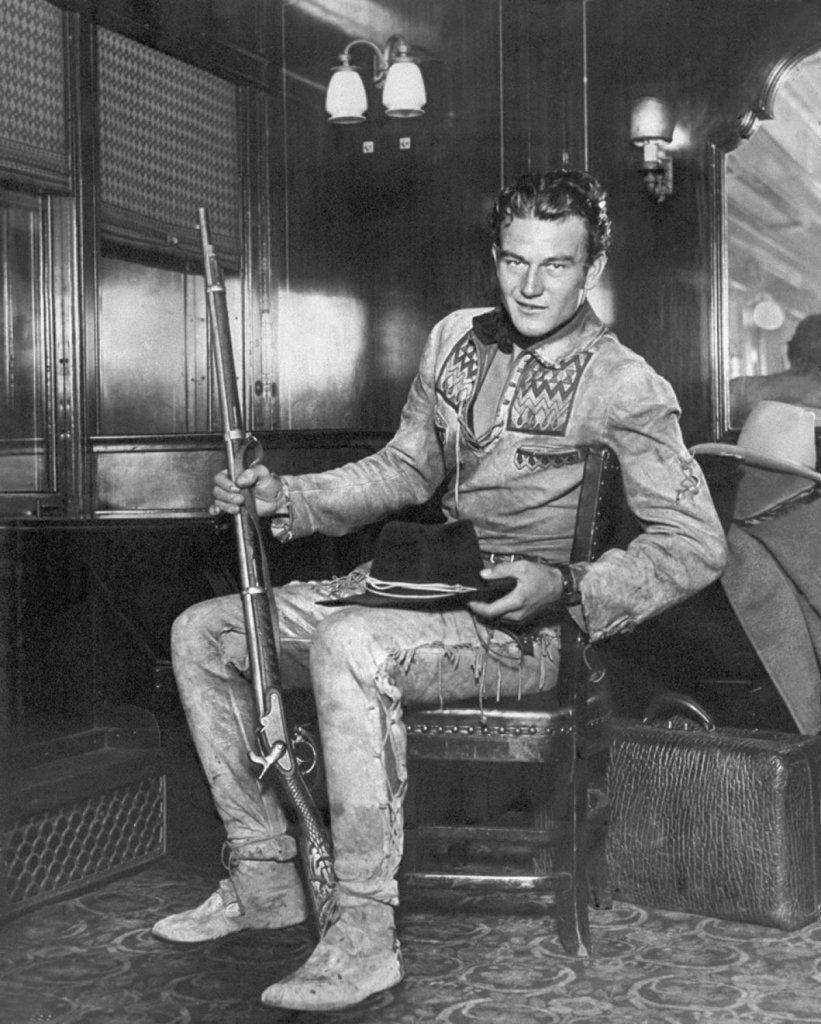 Actor John Wayne shows off his cowboy costume for a brief engagement in New York.
7. The Three Stooges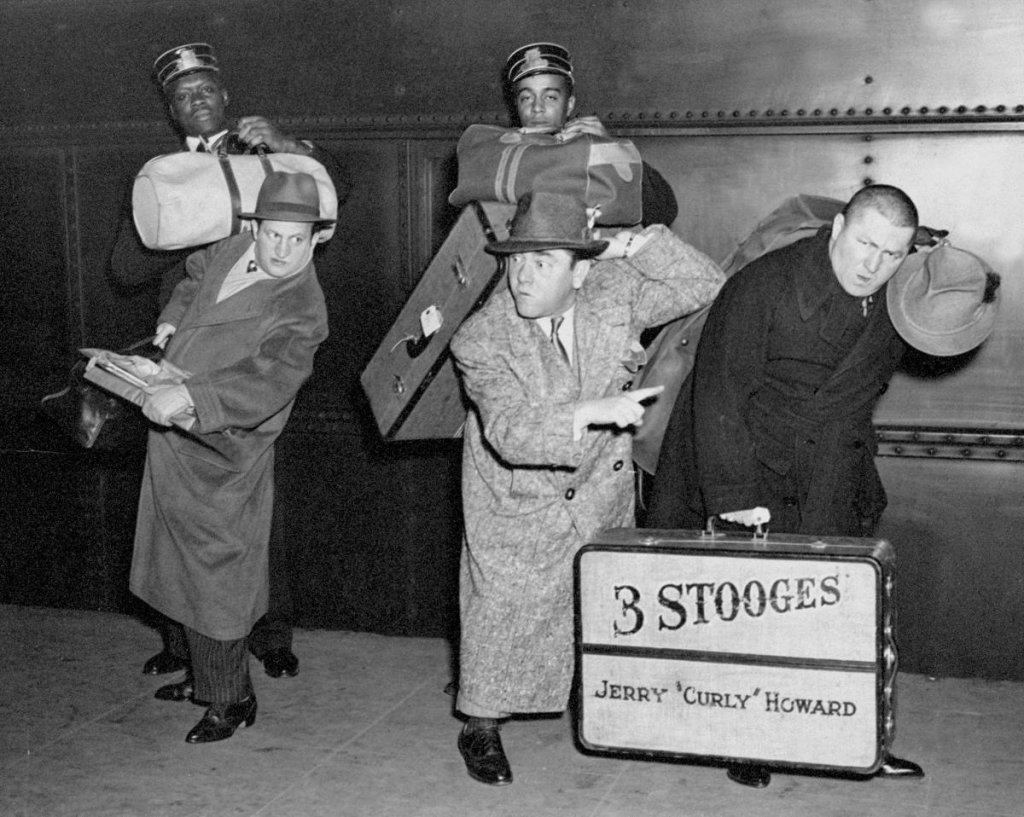 The Three Stooges — Larry, Moe and Curly — arrive at Penn Station in 1937, bringing their bags and antics.
8. Alvin Shipwreck Kelly
Famed flagpole sitter Alvin "Shipwreck" Kelly eats 13 doughnuts while positioned upside down on a board sticking out over the 54th story of the Chanin Building at East 42nd St. and Lexington Avenue.
9. Marlene Dietrich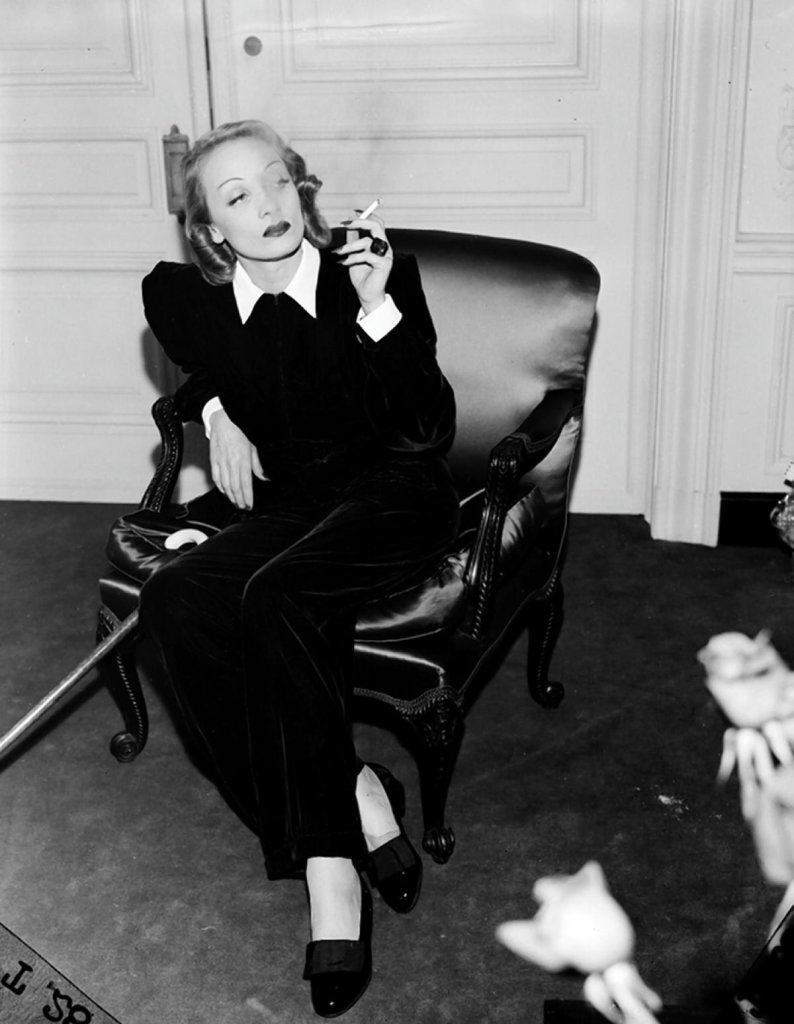 Marlene Dietrich smokes a cigarette in a velvet suit at New York's glamorous St. Regis Hotel.
10. Lena Horne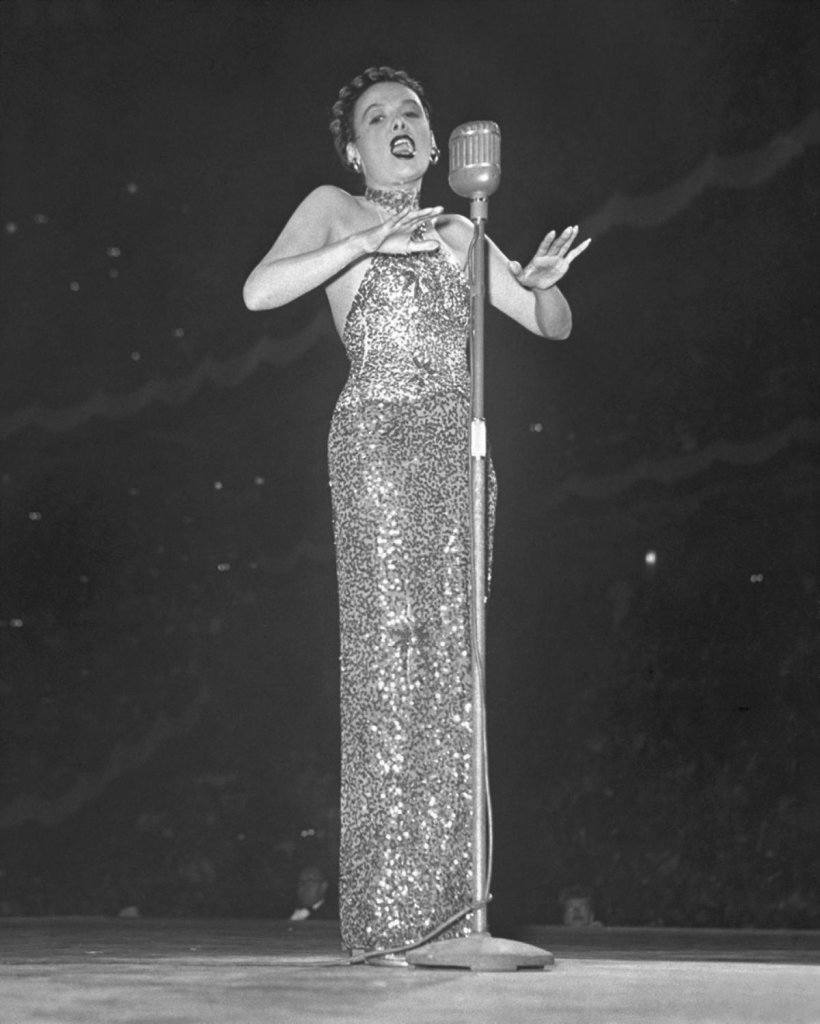 Lena Horne sings at the Daily News' Harvest Moon Ball at Madison Square Garden in 1947. The Brooklyn-born entertainer made her stage debut at 16 in Harlem's Cotton Club as a chorus girl.
11. Jackie Gleason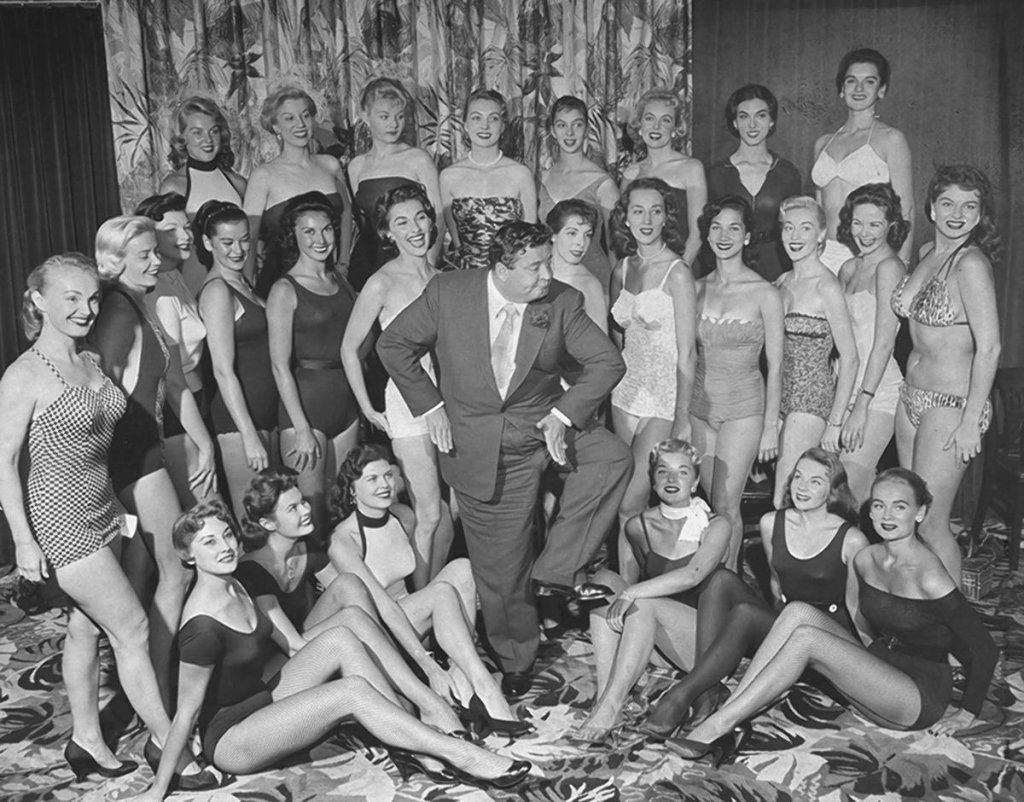 Jackie Gleason poses with a group of women auditioning for "The Prettiest Girls in the World" episode of "The Jackie Gleason Show.
12. Dean Martin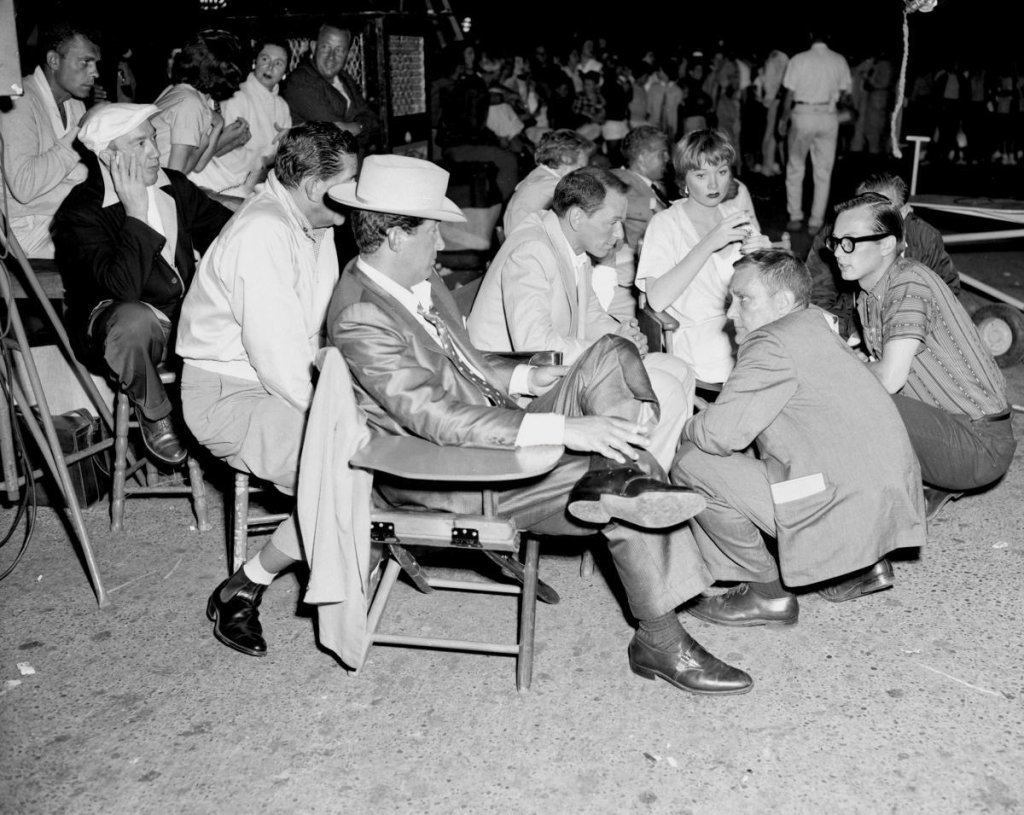 Daily News reporter Charles McHarry interviews Dean Martin, Frank Sinatra, and Shirley MacLaine in Madison, Ind. in this black and white classic.
13. Barbara Streisand & Mayor John Lindsay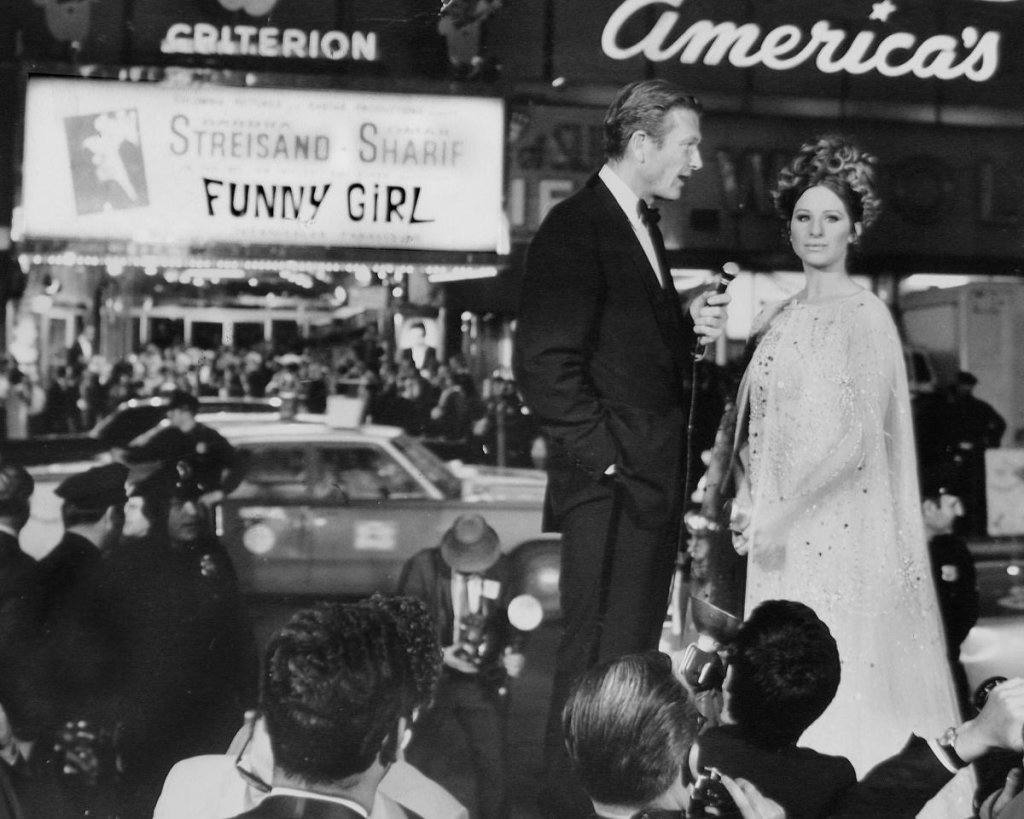 New York City Mayor John Lindsay is the one asking all the questions as he interviews Barbra Streisand at the premiere of her film "Funny Girl."
14. Ed Sanders, Abbie Hoffman & Paul Krassner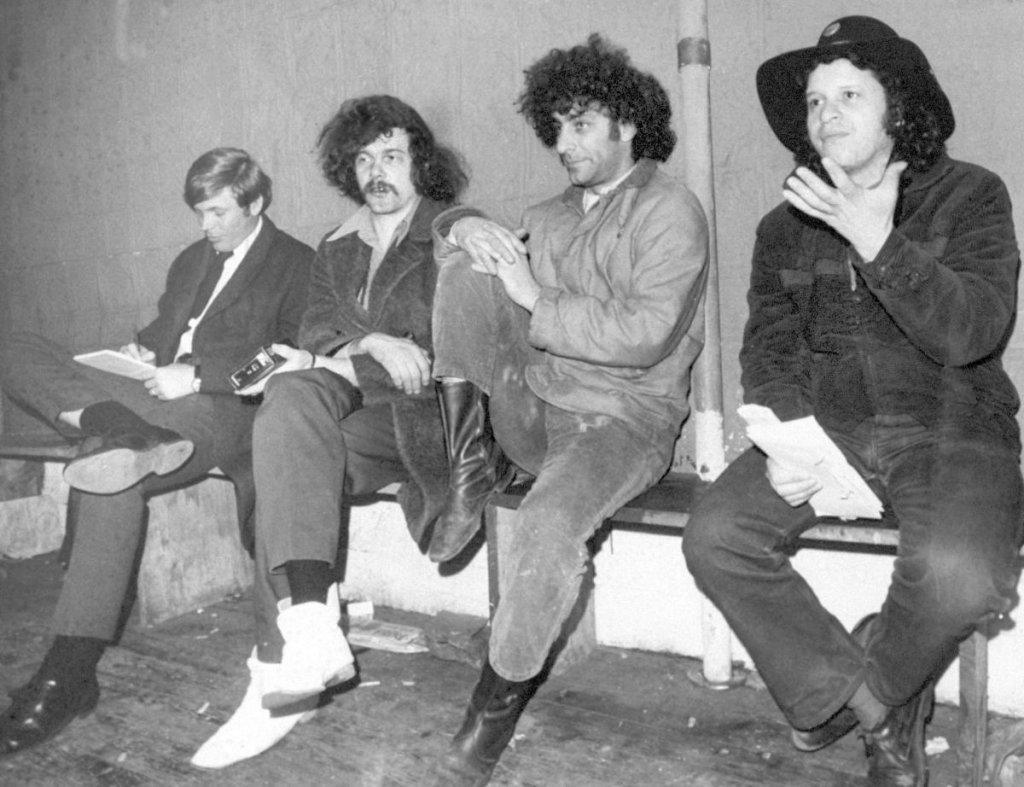 Ed Sanders, Abbie Hoffman and Paul Krassner (left to right) sit with an unidentified reporter as they accuse police of harassment during a protest in 1969.
15. The Rolling Stones
The Rolling Stones have the city streets rocking as they turn Fifth Avenue into their personal stage, performing between 11th and 12th Streets in 1975.
16. Cher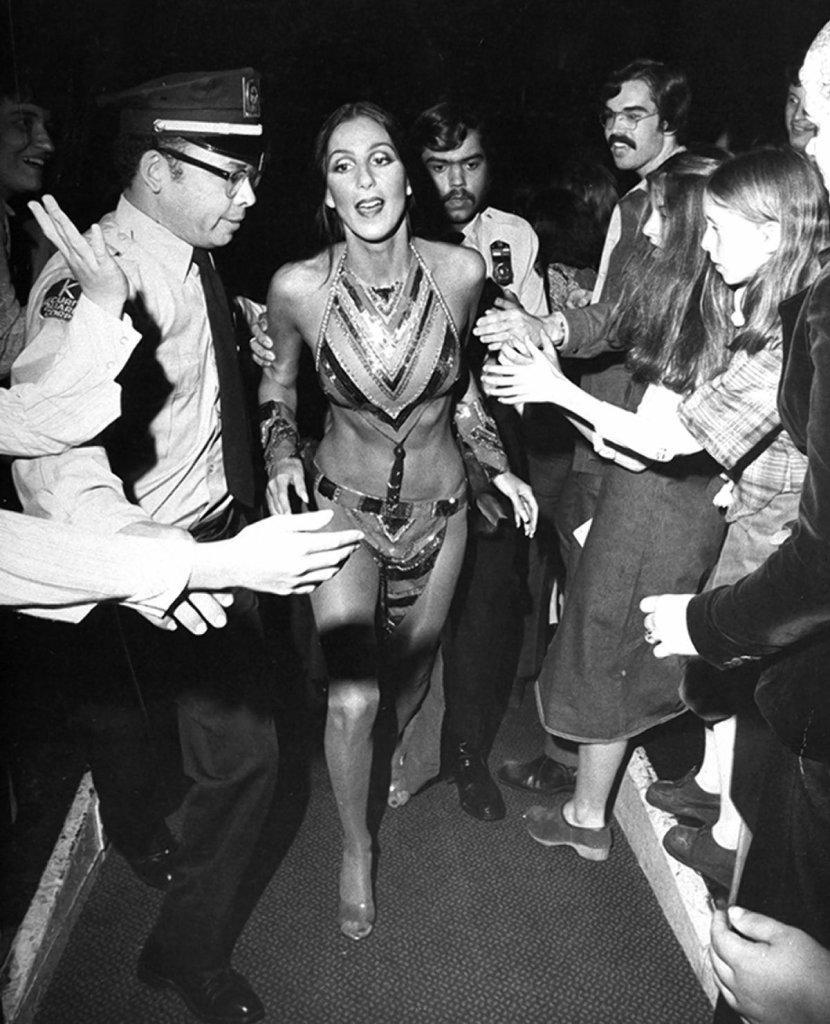 The ever-risque Cher is swarmed by fans and media after a gig at the Westbury Music Fair on Long Island in 1977.
17. Michael Jackson & Latoya Jackson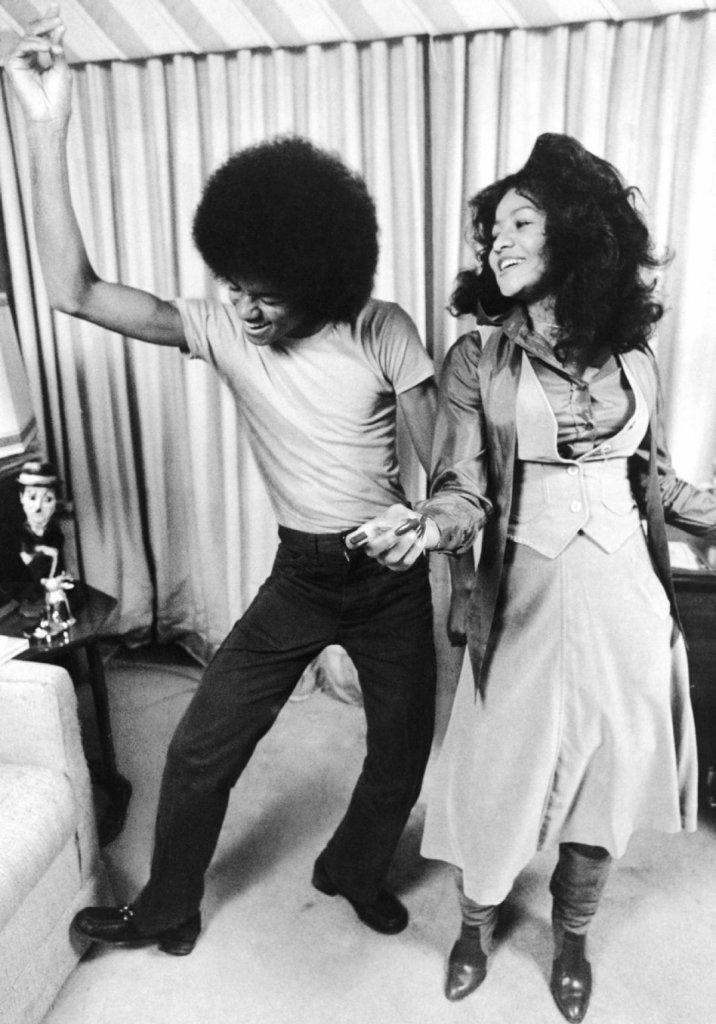 A young Michael Jackson dances with his 21-year-old sister LaToya in the apartment they shared on the East Side in 1977. Michael had just left the Jackson Five and was out on his own.
18. Truman Capote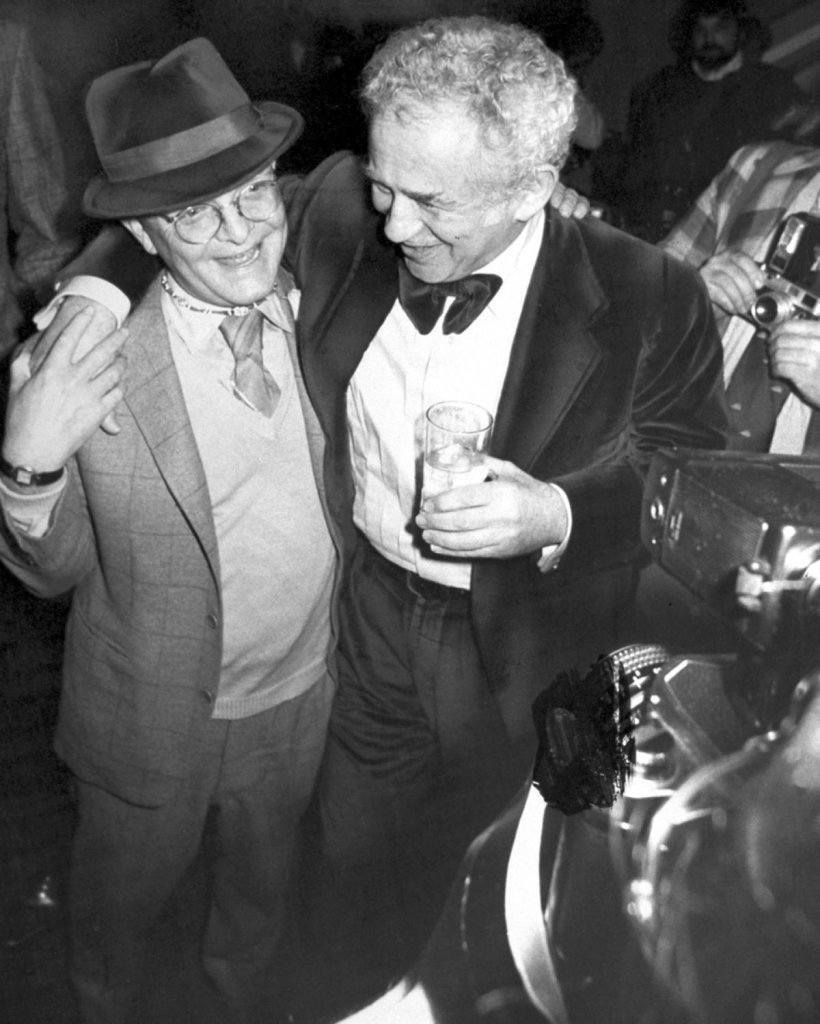 Truman Capote makes the rounds at a party.
19. Diana Ross
Diana Ross seems ready to take off at a 1983 free concert held on Central Park's Great Lawn. More than 400,000 people attended the stormy gig. As it happened, the show was rained out and restaged the following night.
21. Halston, Bianca Jagger, Mick Jagger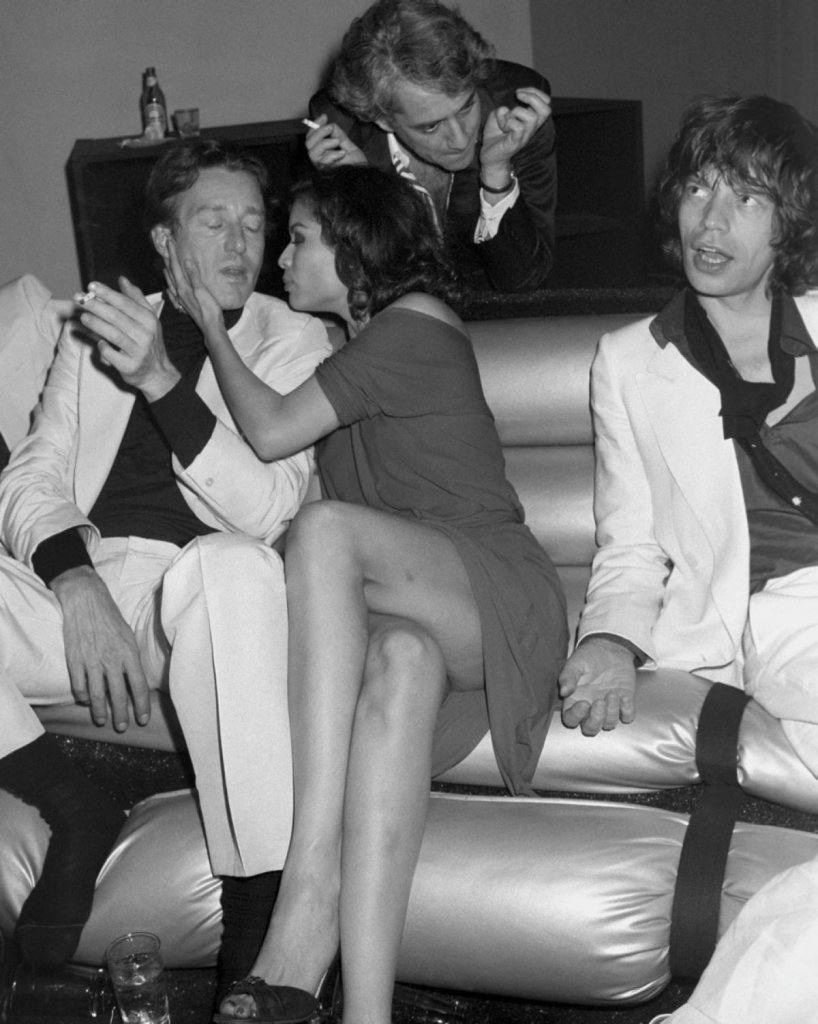 Bianca Jagger gets close with designer Halston during her Studio 54 birthday bash, but her husband Mick Jagger doesn't seem to mind!
21. Caroline Kennedy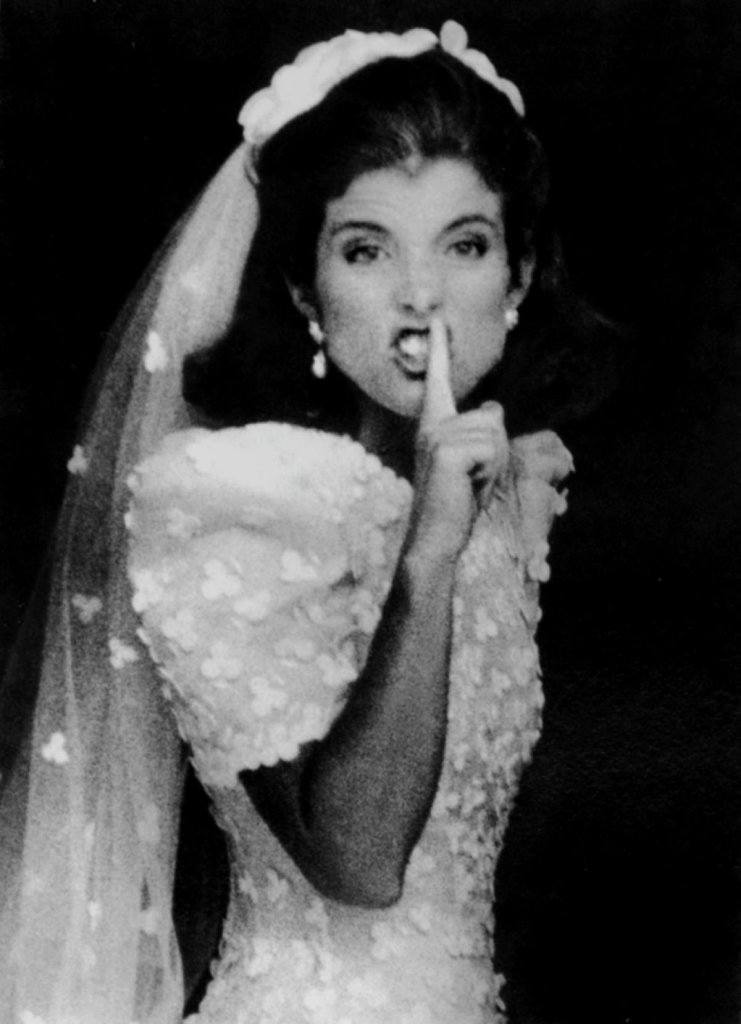 Caroline Kennedy shushes photographers at her wedding at Our Lady of Victory Church in Centerville, Massachusetts. Her white organza dress, by Carolina Herrera, is decorated with tiny shamrocks in homage to her Irish heritage.
22. Notorious BIG
Biggie Smalls rolls a cigar by his car on St. James Place in Brooklyn in 1995. Just two years later, his life was cut short in a Los Angeles drive-by shooting.