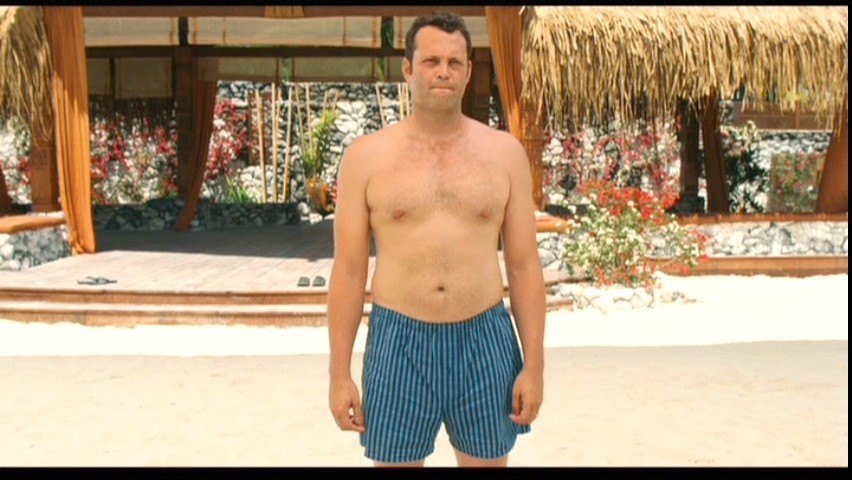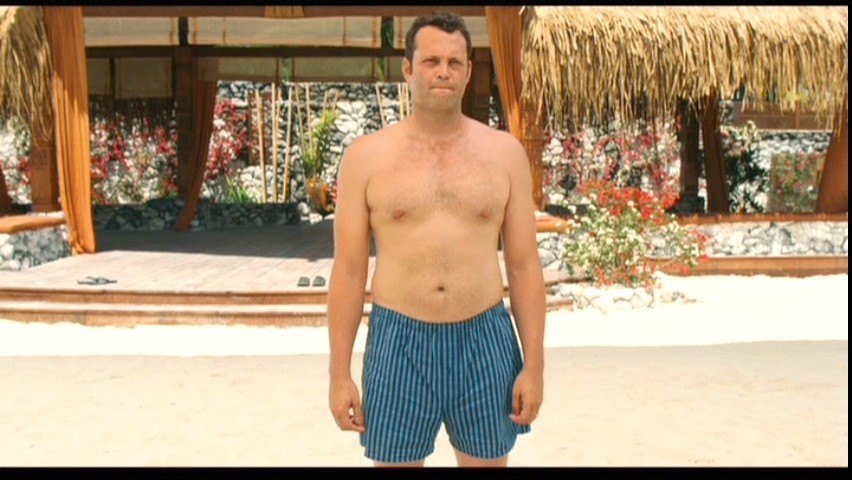 It's been all over the Internet recently, the 'dadbod' trend. Dadbod basically describes a man who rarely hits the gym, yet still enjoys gorging out on pizza and beer. Hey, not everyone's perfect so let's embrace the love handles and beer bellies. Not everyone can have rock-hard bodies like Beckham, so we applaud the stars who aren't ashamed to keep things real. These are nine celebs rocking the dadbod, and they're damn proud of it too.
1. Leonardo DiCaprio
Leo looks almost unrecognizable on Miami Beach. From the scruffy beard to the belly rolls, DiCaprio is definitely pulling off the "lumbersexual with a dadbod" look!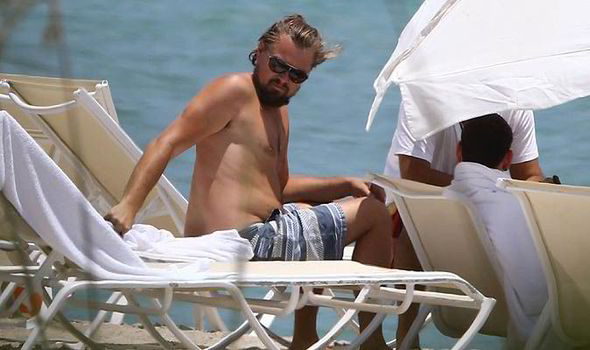 2. Adam Sandler
The "Waterboy" was enjoying a day at the pool with his two daughters in Miami. If only he had as much determination to workout as he does to conquer the waterslides at the Fontainebleau Miami Beach. Truthfully, we have no qualms about his average bod. He's still one of the funniest actors of our generation, and we love how he makes his kids a priority.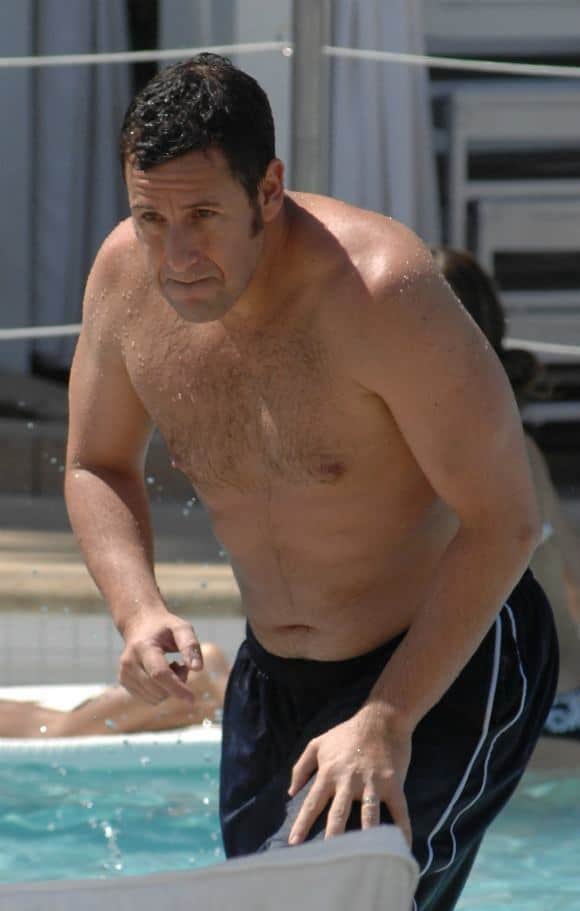 3. Jason Segal
The hilarious Sex Tape star is not shy about taking his clothes off, so we weren't surprised when we found Jason unpacking his car, shirtless. He's got a flabby dadbod and no shame!
4. Simon Cowell
The 55-year-old talent judge is certainly not out of shape, just a bit soft in some areas. Although we're not sure how he'd take it, we think he'd make a great cuddle buddy.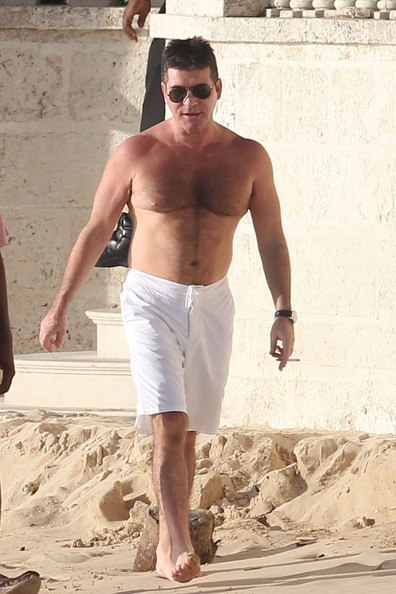 5. Seth Rogen
The Neighbors star has always been proud of his "not so perfect physique," appearing shirtless in a number of movies. When comparing himself to co-star Zac Efron, Rogen said "His body has like 87 bumps sticking out, my body is just one big bump." Rogen is definitely one of the most secure men in Hollywood.
6. Paul Rudd
At 46, the father of two has a fairly athletic build, but we'd still categorize him as a dadbod. Here's the Ant-Man actor enjoying a day of football on the beach in Mexico.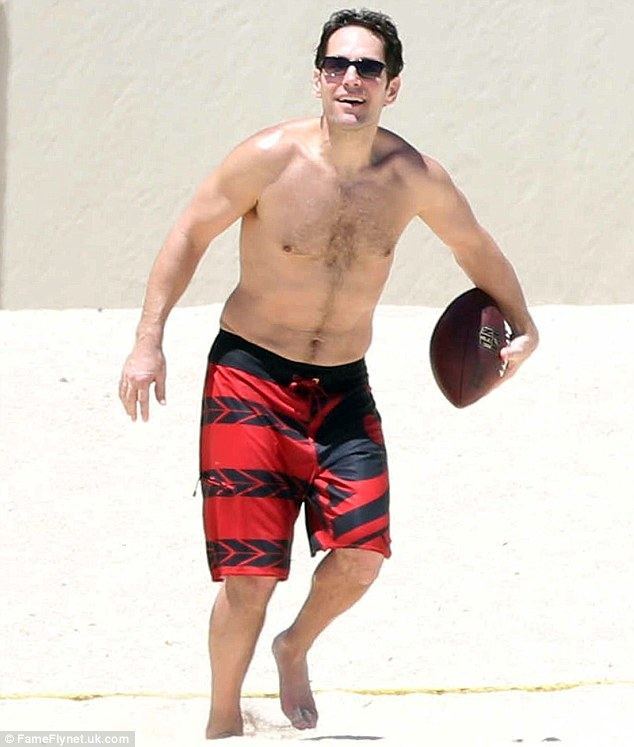 7. Robin Thicke
The "Blurred Lines" hitmaker showed off his dadbod during a day out at Miami Beach. Thicke, 38, spent the day frolicking in the water and playing in sand with his son, Julian. Running around after a kid is a workout in itself. Who's got the time to pump iron? Keep rocking the dadbod Robin.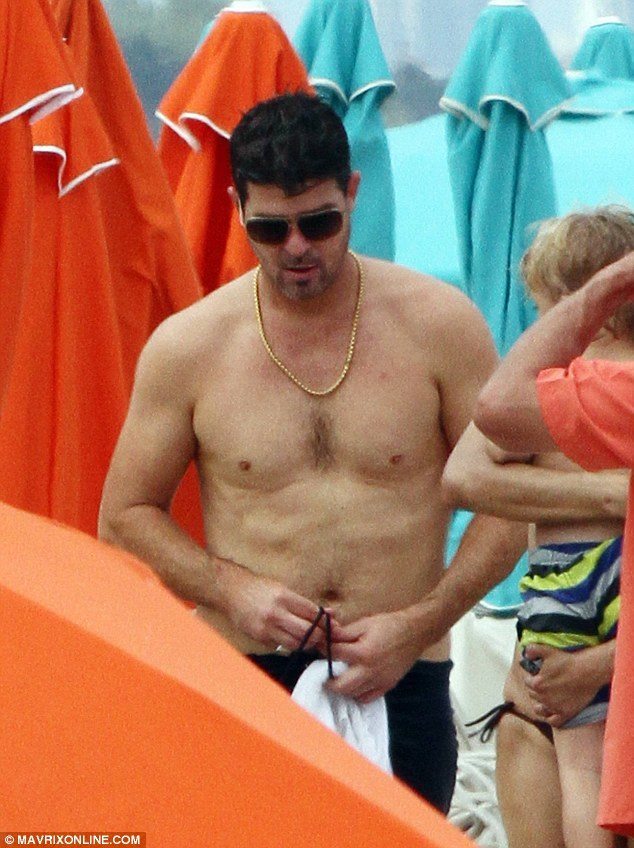 8. Jon Hamm
The 44-year-old Mad Men star doesn't have any children, but that doesn't stop him from having a dadbod. Here's Hamm on set of the hit show in Hawaii. Check out those tan lines and retro shorts.
9. Vince Vaughn
Vaughn, a 45-year-old father of two, is happy with his moderately built physique. The Internship actor says that he does workout and also stays fit by running around with his two daughters. Vaughn's one of our favorite celebs rocking the dadbod.