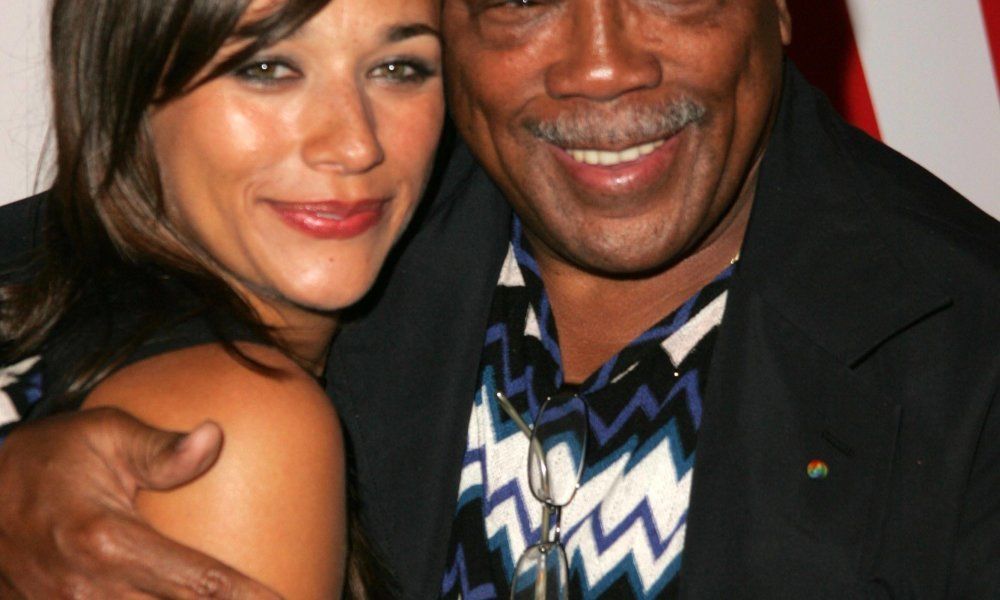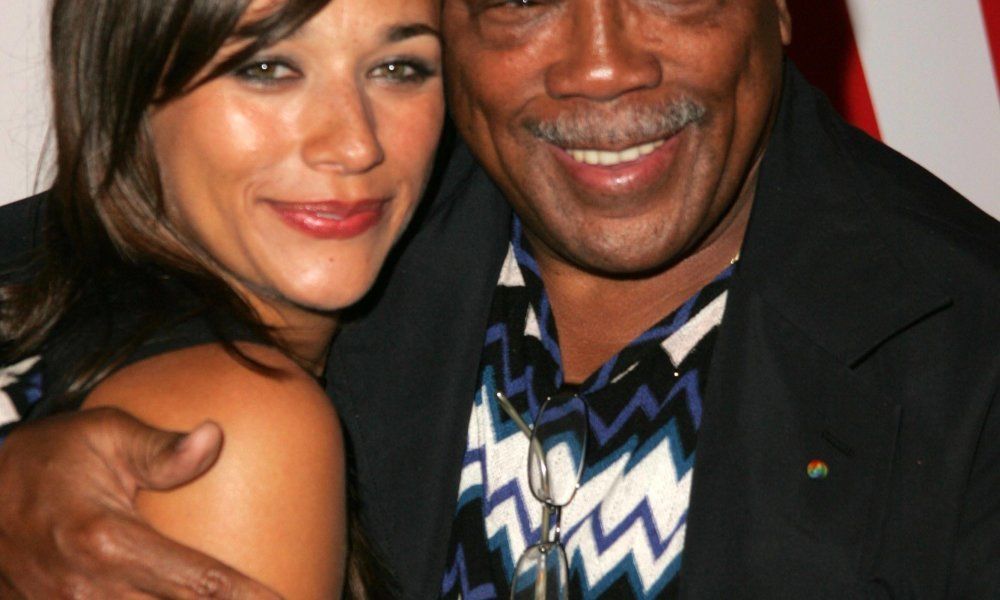 Some families are loud and proud about their relationships. The Kardashian-Jenner brood or Baldwin brothers spring to mind. Others are a little more under-the-radar about their family ties. We've rounded up a few famous faces that you might not know are connected by blood or marriage. It will make you think all of Hollywood (and Washington!) are interrelated. How many of these celebrity relatives are you aware of?
1. Stanley Tucci Is Emily Blunt's Brother-in-law
Stars often wed their co-stars, but The Devil Wears Prada star Tucci fell for his co-star's sister instead. The actor married Emily Blunt's sister Felicity in 2012. Now, Emily is married to The Office star John Krasinski, so that makes John and Stanley brothers-in-law too.
2. Al Roker And Lenny Kravitz Are Cousins
There's not a big family resemblance here, but weatherman Roker and rock star Kravitz are actually cousins. They belong to the same family line from the Bahamas. You might have guessed the connection if you knew Lenny's mother was the late Roxy Roker of The Jefferson's fame.
3. Gloria Steinem Is Christian Bale's Stepmom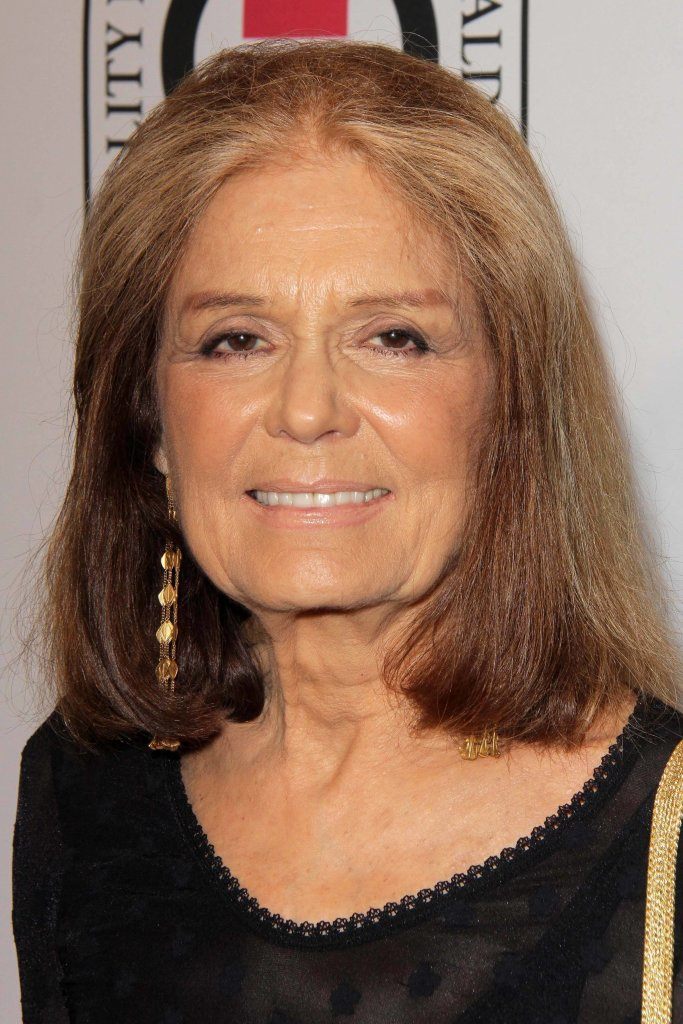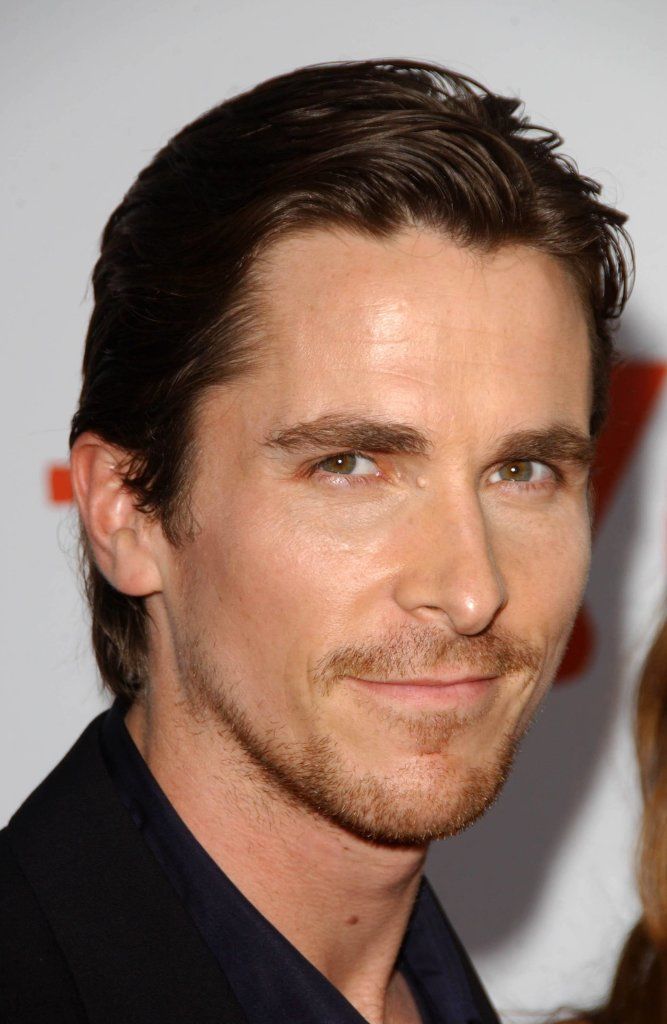 People were surprised when feminist icon Gloria Steinem got married at age 66. You may be further surprised to find out that her husband is actually Batman actor Christian Bale's father. That makes her his step mother! We hope she doesn't try to discipline her stepson as he's a notorious hot-head.
4. Meryl Streep And Brooke Shields Are Second Cousins, Once Removed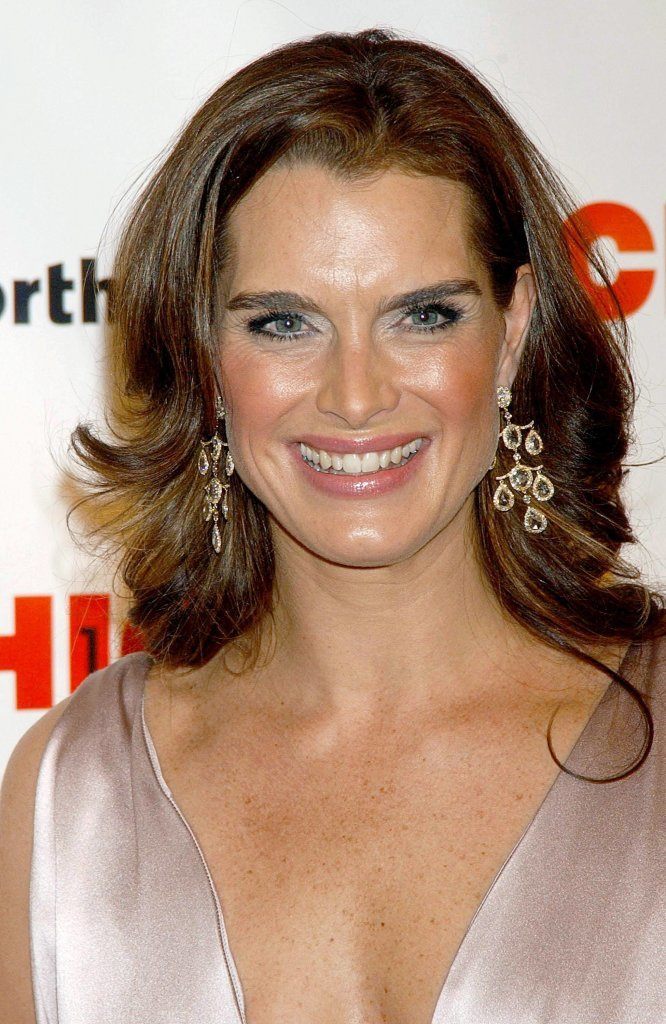 This one threw us for a loop. Did you have any idea that Shields and Streep are celebrity relatives? They're second cousins, once removed. This isn't a close biological connection, but look closely and you might detect a slight resemblance between the two actresses.
5. Quincy Jones Is Rashida's Father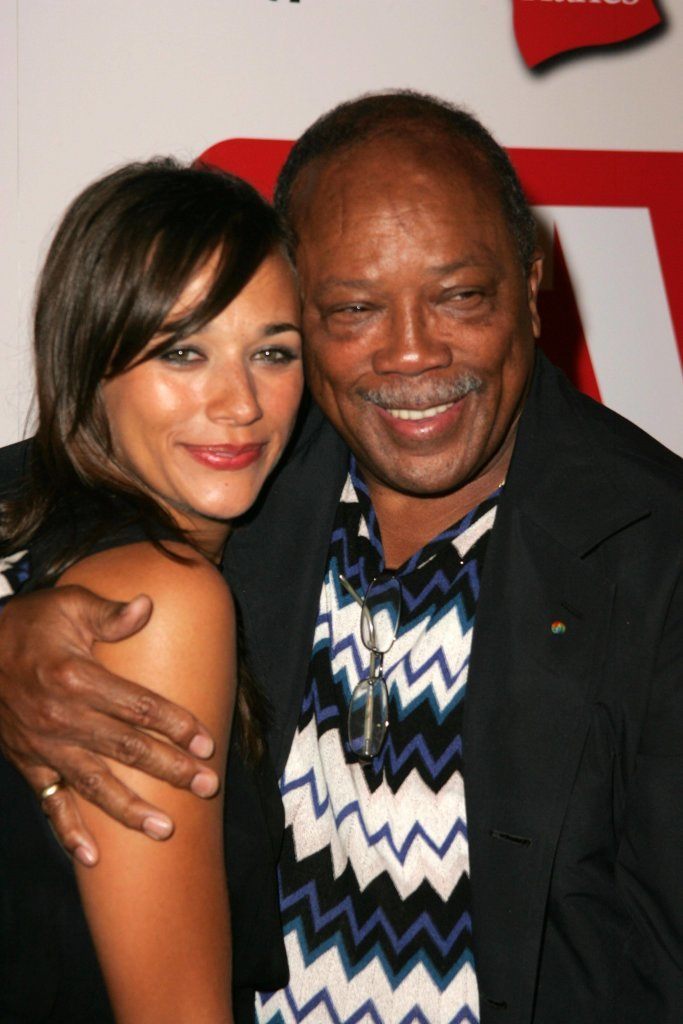 Rashida is the youngest of music legend Quincy's six daughters. That's not her only famous relation, though. Her mother is Peggy Lipton from The Mod Squad (for those old enough to remember). Here's something else you might not know about Rashida. The talented actress/screenwriter is a Harvard grad.
6. Barack Obama And Brad Pitt Are Cousins
Thanks to the efforts of the New England Historic Genealogical Society, we now know that Pitt and Obama are related to each other. Granted, it's a distant relation – 9th cousins. We're sure they both like to boast of their familial ties.
7. Hillary Clinton And Angelina Jolie Are Cousins Too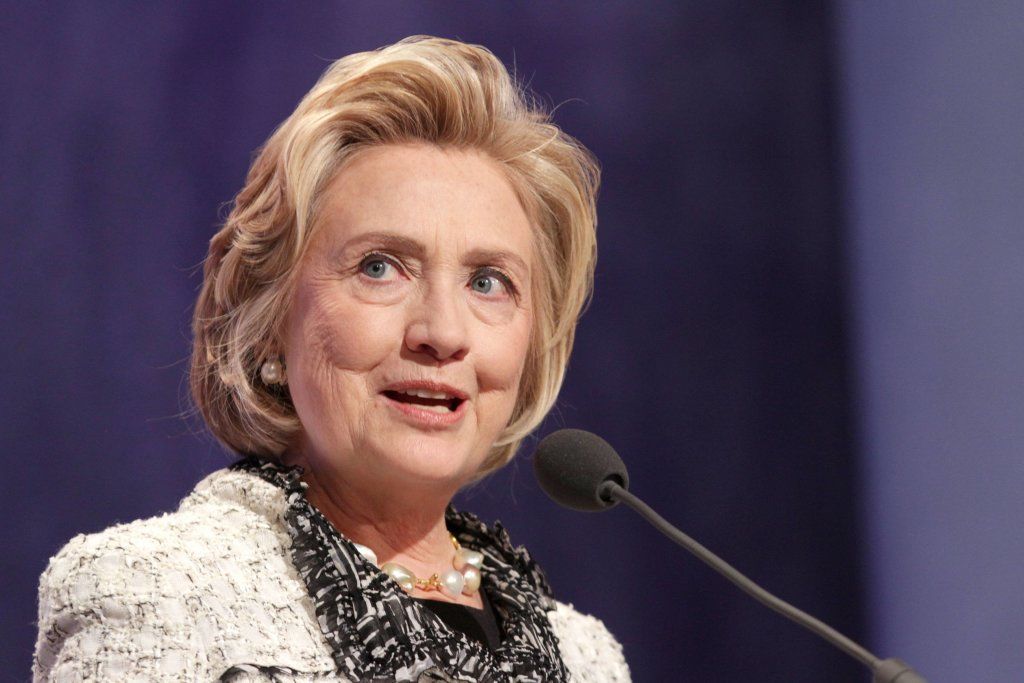 Yes, the same hardworking people at NEHGS found that Obama's one-time political rival and Pitt's better half are 9th cousins too! Being such distant celebrity relatives probably didn't get them an invite to Brangelina's wedding.
8. Nicholas Cage Has Some Very Talented Cousins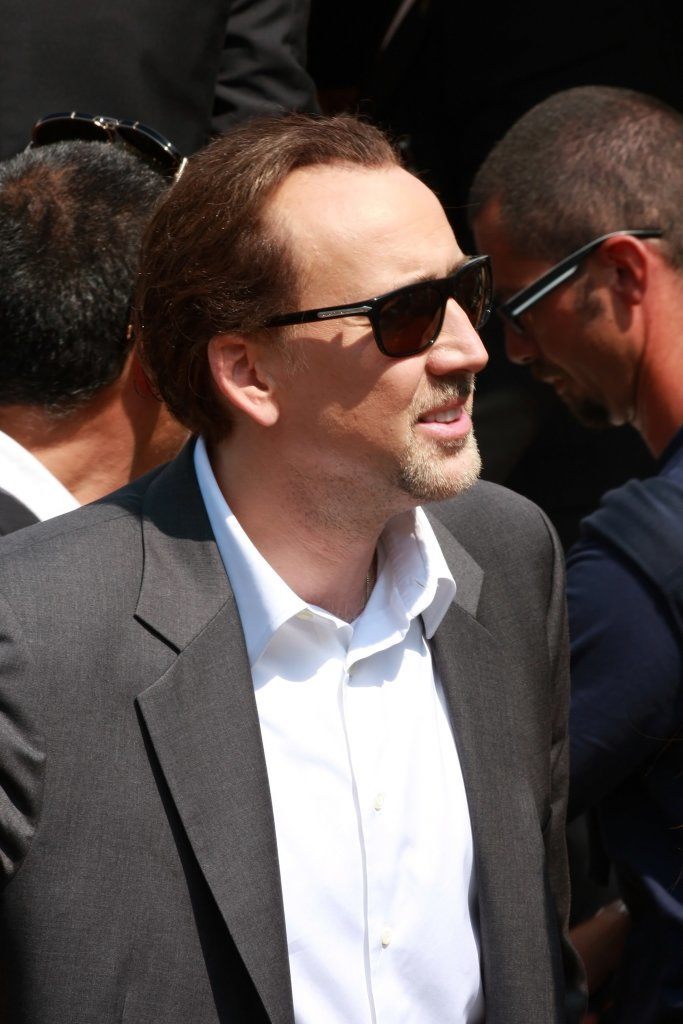 You may need a pen and paper to keep track of this family tree. Oscar winner Nicholas Cage is first cousins with both Sofia Copola and Jason Schwartzman. The various surnames don't make it obvious. To further intertwine matters, Cage's uncle is legendary director Francis Ford Copola (Sofia's dad). His aunt is Rocky star Talia Shire (Jason's mom). Got that?
9. Gwyneth Paltrow And Gabrielle Giffords Are Second Cousins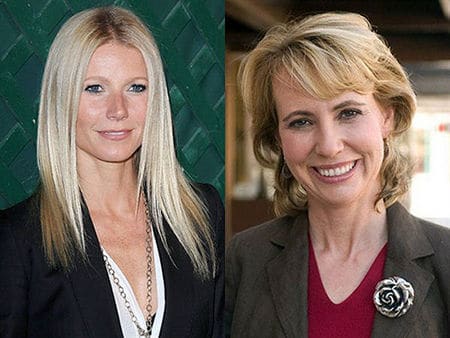 Former Congresswoman Gabrielle Giffords is second cousin to actress Gwyneth Paltrow, though the two have never met. The familial link came to light in the aftermath of the Tucson shooting that left Giffords critically injured. Paltrow spoke out against the senseless act on her distant relative.
10. Kate Spade Is The Sister-in-law Of David Spade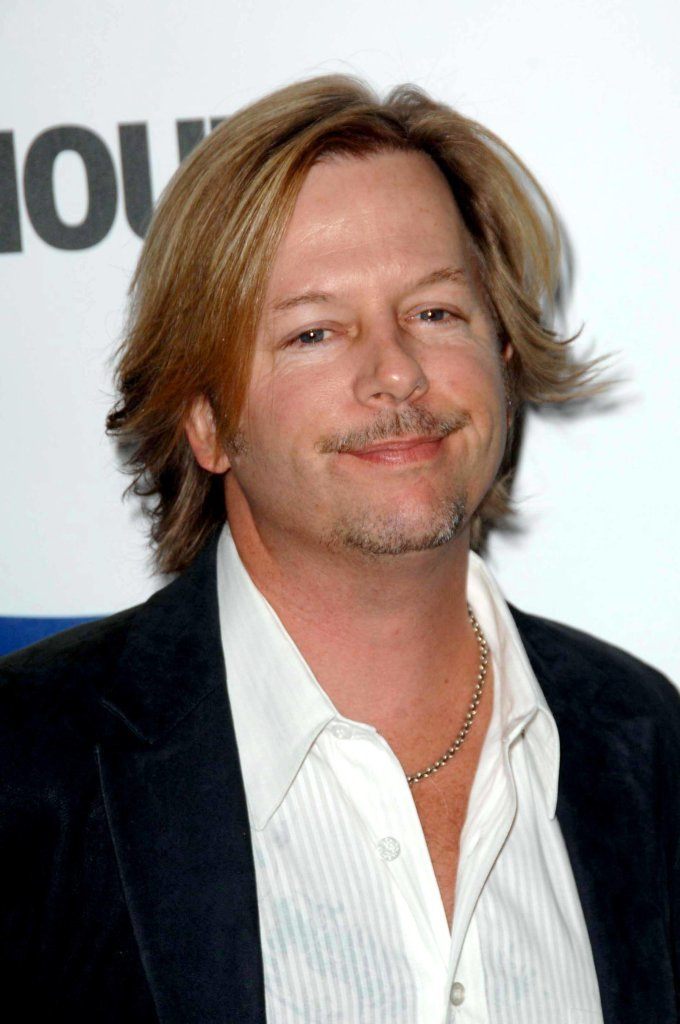 We never put two and two together, but the two Spades are actually celebrity relatives. Designer Kate is married to comedian David's brother Andy, who helps run his wife's successful brand. That makes them in-laws.