"When I wake up in the morning and my clock gives out a warning, I don't think I'm gonna make it on time." If you were able to sing the tune of that line above than you were definitely a Saved By the Bell fan. Zack, Slater, Kelly, Jessie, Lisa, Screech, and Mr. Belding are all names you should remember. We envied Kelly's looks, Jessie's hair and Lisa's clothes, and we wanted either Zack or Slater as our boyfriend (sorry Screech). Wondering what the cast looks like now? Let's take a look at what The Saved By the Bell cast is up to today.
1. Zack Morris or Mark-Paul Gosselaar
Ahh…just the name brings a smile to our faces. Zack was the quintessential dreamy class clown. His pranks never seemed to work out, but his sly grin and charm got him out of everything. Zack, I mean Mark-Paul Gosselaar, still looks great today. Recently he's been playing an attorney on TNT's Franklin & Bash.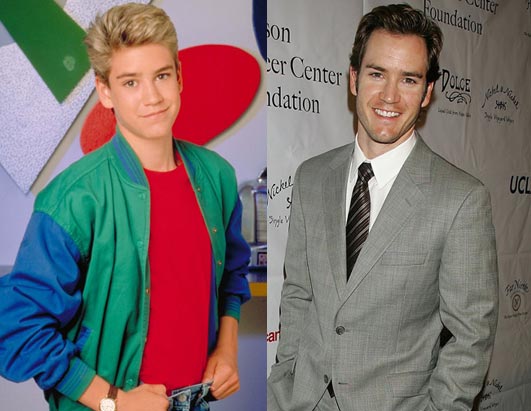 2. Tiffani Thiessen Was Kelly Kapowski
We all envied Kelly for her beautiful long, brown hair, that pearly white smile and even for her amazing ability to rock belly shirts and fanny packs. But, we envied Kelly even more because she was Zack Morris' girlfriend. Wonder what Kelly's up to now? She had a long run on Beverly Hills 90210 and now stars in USA's drama, White Collar.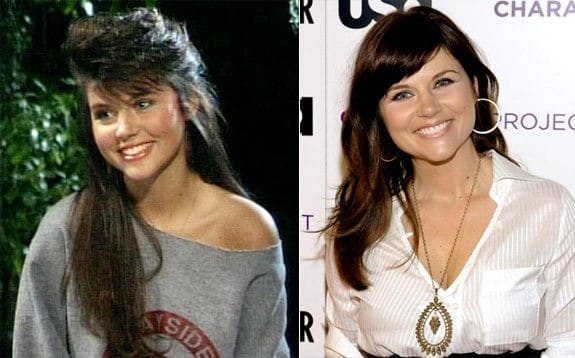 3. Elizabeth Berkley Starred As Jessie Spano
"I'm so excited!" We'll never forget that caffeine pill episode. Spano was the "brain" of the group and was quite a perfectionist. But she was still able to steal the heart of A.C. Slater! Today, Elizabeth Berkley is happily married to Ralph Lauren's nephew and has her own non-profit organization. She also had a recent stint on Dancing With the Stars.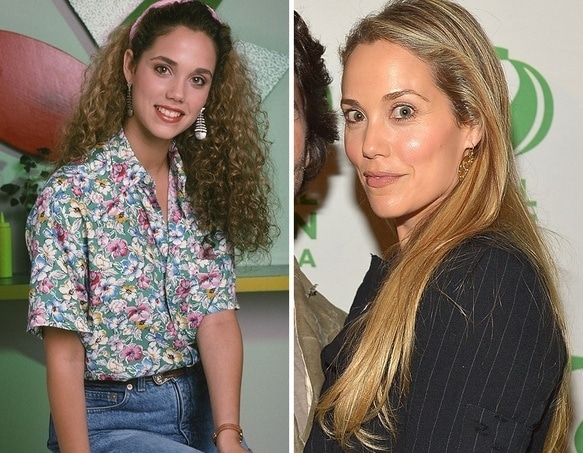 4. What's Lisa Turtle Up to Now?
Lisa was always known for being the most fashion forward student at Bayside. Her style was the envy of all of her friends. Screech loved Lisa, but the two never got together. Today, Lark Voohies is married and has one child with Andy Prince. Rumor has it she struggles with mental health issues.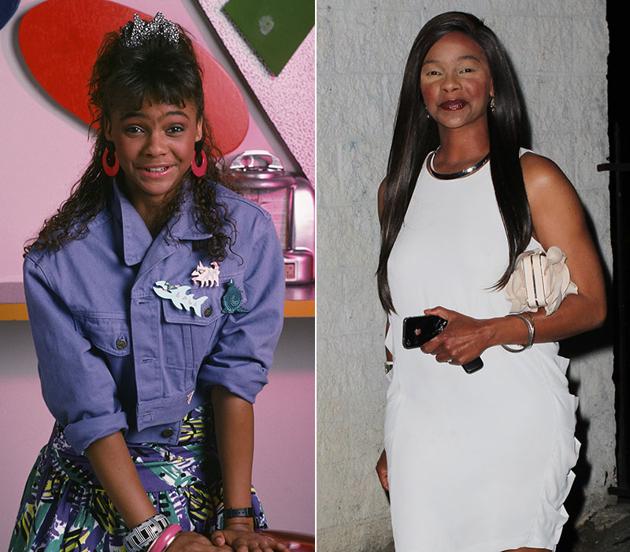 5. Samuel "Screech" Powers
Screech Powers was Bayside High's biggest nerd. He had an enviable amphibian collection and could usually get a giggle or even a snort out of the dorky ladies of Bayside. Today, Dustin Diamond is known for his stint on the Biggest Loser and a sex tape, Screeched…Saved by the Smell.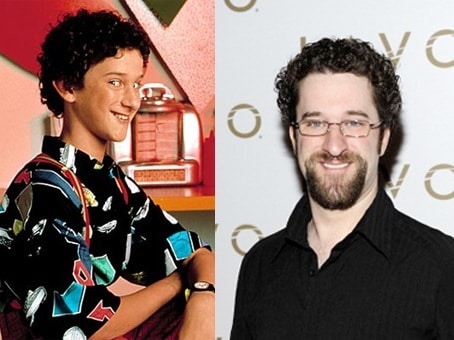 7. A.C. Slater
If you weren't a Zach Morris fan, then you were definitely a "Slater" girl. A.C. Slater had muscles and dimples for miles. He was a proud member of the wrestling team and Jessie's on-and-off again boyfriend. Luckily today, Mario Lopez still has those muscles! He's happily married with two kids and hosts the entertainment magazine's syndicated show, Extra.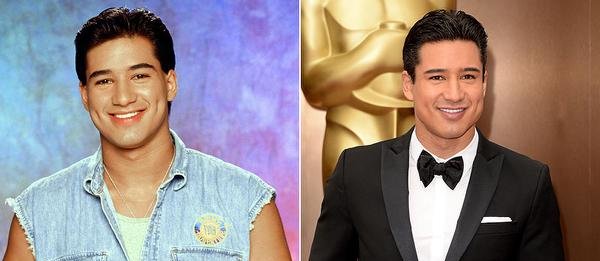 8. Mr. Belding
Dennis Haskins played Bayside High's favorite principal, Mr. Belding. Mr. Belding always knew when Zack and the gang were up to something and although there would be a punishment, he always offered his words wisdom too! He was truly a father figure to the cast on and off screen. In 2009, Hatkins released his first music album, Karaoke With Your Favorite Principal Dennis. He also makes red carpet appearances throughout the country.