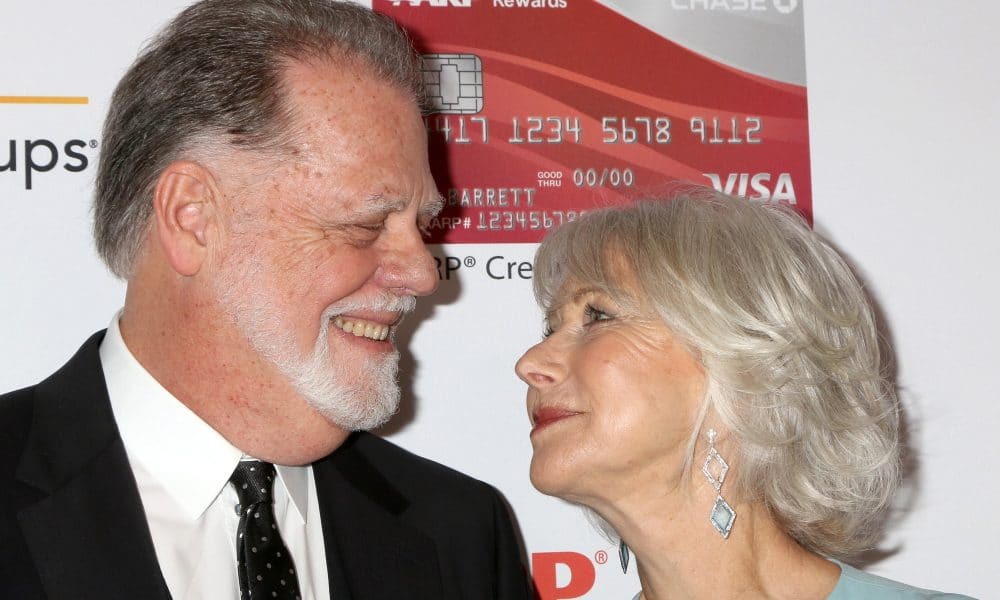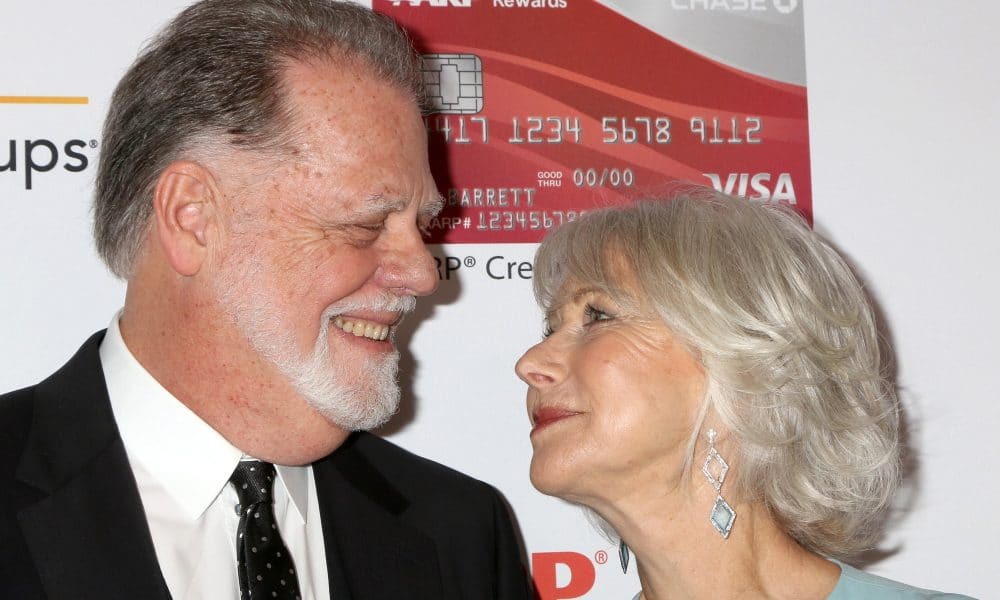 Since the golden age of Hollywood, film directors have worked diligently to earn a reputation for snapping up (or being snapped up by) the women who star in their movies. After all, it's only natural to develop a fondness for a comely young woman you've been paid to watch day after day for hours on end. Okay, that sounds creepier than a lot of the relationships that resulted from a director and a talented actress from hooking up on set. Creepy or not, directors latching on to their leading ladies is an indisputable facet of Hollywood. It's just a shame that on-set relationships have such a tendency to tank the movies surrounding them. Oh well, for better or worse, as long as there are men and women directing films and hot actors starring in them, there will be director-lead relationships. Here are some of the best.
1. Joel Coen and Frances McDormand
One of the more successful examples of an on-set meeting, famed director Joel Coen and pre-eminent actor Frances McDormand have been married since they met during the audition process for Coen's first movie, 1984's Blood Simple. In spite of the fact that McDormand initially turned down the callback, she eventually starred in the film (which was excellent). Between the two of them, Frances McDormand and Joel Coen have 19 Oscar nominations and six wins, making them easily one of the film industry's most successful couples.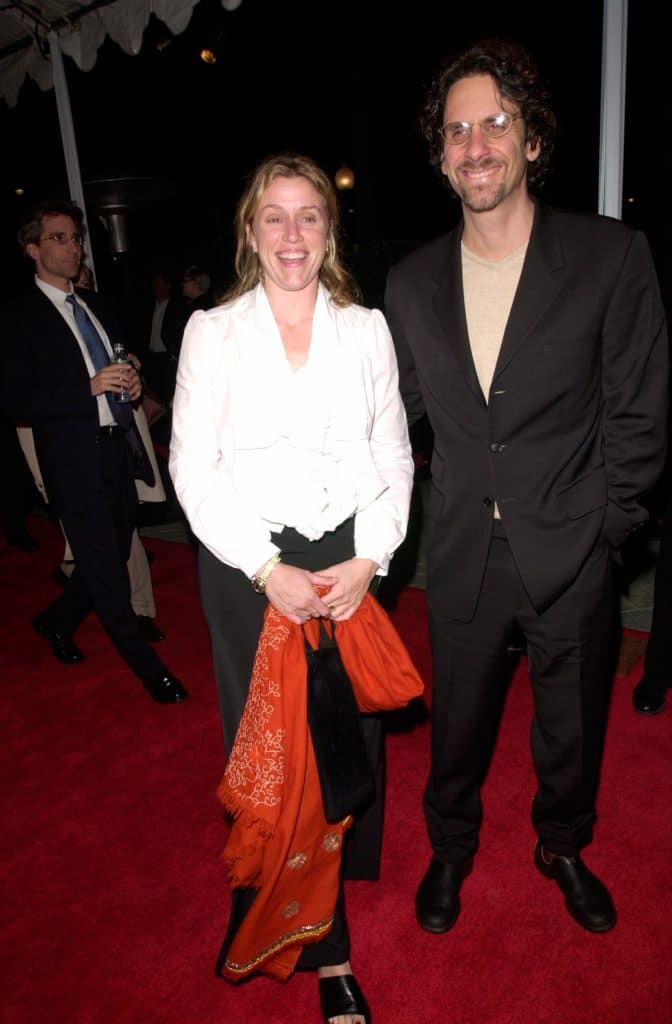 2. Sam Esmail and Emmy Rossum
You probably didn't see Comet, the romantic comedy from Mr. Robot creator Sam Esmail (and if the critics are any indication, that was a smart move). As missable as the film was, the relationship that resulted is much sweeter and cuter than the watered down premise of Esmail's pseudo-sci-fi drama. The film's female lead, Emmy Rossum, and Esmail met on the set, fell in love, and got married last May.
3. Milla Jovovich and Her Directors
The star of the Resident Evil series first married French auteur Luc Besson in 1997 after starring in Besson's hokey-cool sci-fi action flick The Fifth Element. She was just 22 years old. That relationship lasted two years. Then, Jovovich met director Paul W.S. Anderson in 2002 on the set of Resident Evil. The two are still together.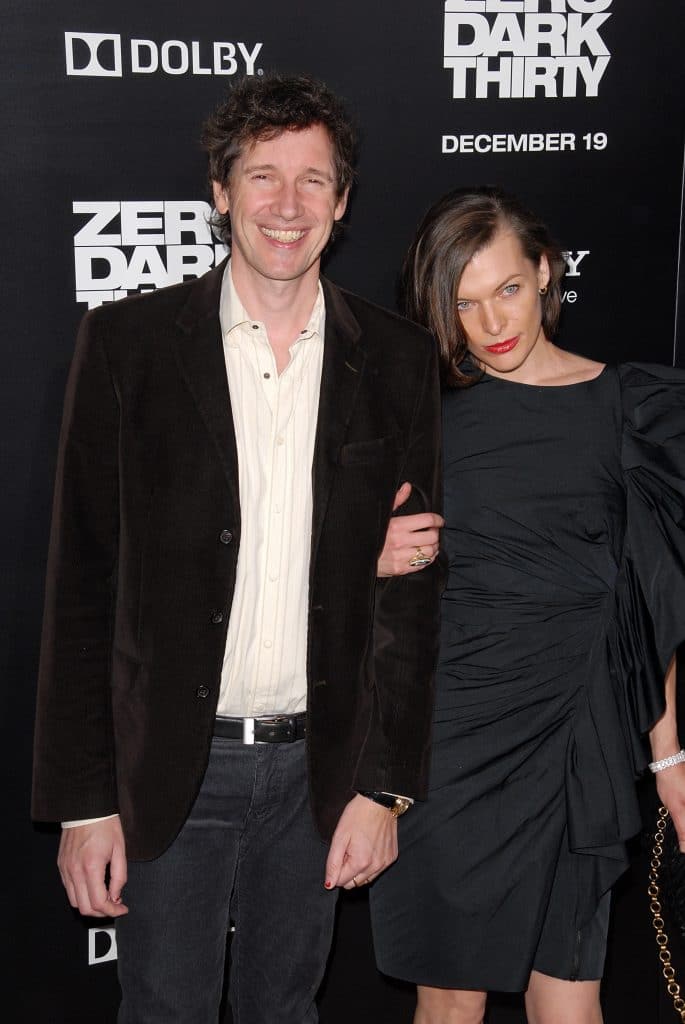 4. Taylor Hackford and Helen Mirren
Over the course of his career, Taylor Hackford has directed some terrific movies, like Ray. Meanwhile, one could make an excellent case that his long-term partner (and short-term wife) Helen Mirren is a pretty solid choice as the most talented actor of her generation. These two bright stars met on the set of a pretty mediocre movie called White Nights (it's about ballet dancing in Russia during the Cold War). Fortunately, both have gone on to better things side by side.
5. Kenneth Branagh and Emma Thompson
Okay, fine, this one is a cheat, because the former British power couple met on the set of a mini-series in which they both acted. Neither one directed. In the years after they got together, the two did collaborate on several films that Branagh directed, and Thompson ran away with — that is, until 1995, when Branagh cheated on Emma Thompson (why?!) with Helena Bonham Carter (double why?!). Always one to make lemonade, Thompson used that heartache to inform one of her most memorable parts, as a housewife who learns that her husband is fooling around with his secretary in 2003's Love, Actually.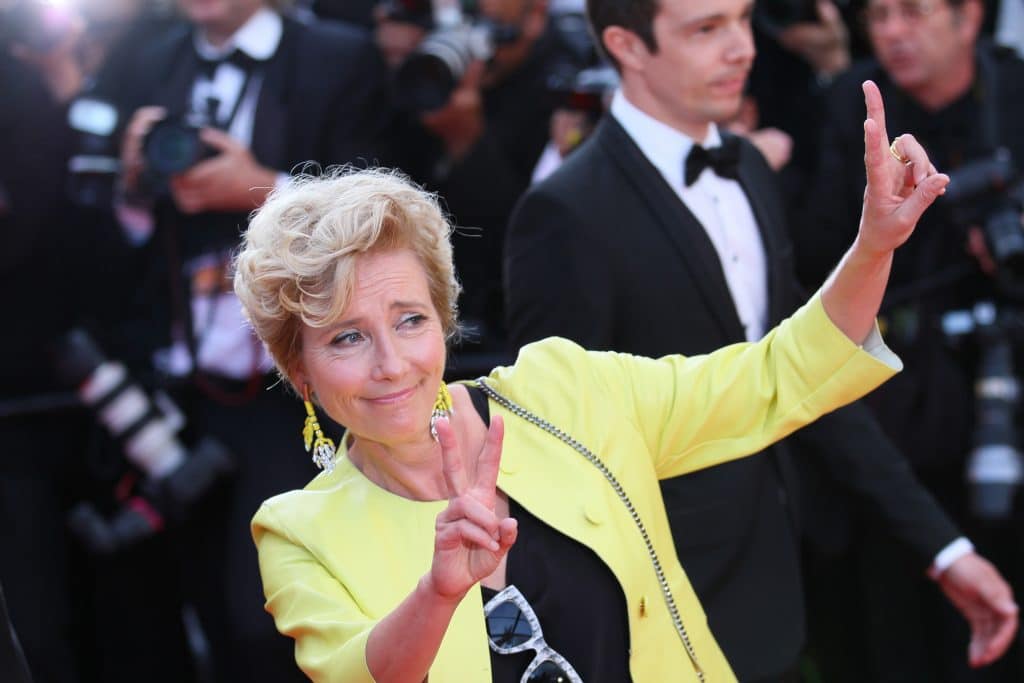 6. Steven Spielberg and Kate Capshaw
One has to wonder, is Steven Spielberg's happiness worth the fact that Indiana Jones and the Temple of Doom is the worst entry in the franchise? If you ask the iconic director, he'd probably say yes; we'd have to agree because Temple of Doom is still entirely watchable provided you first watch it as a child and the couple that formed on set is still going strong to this day.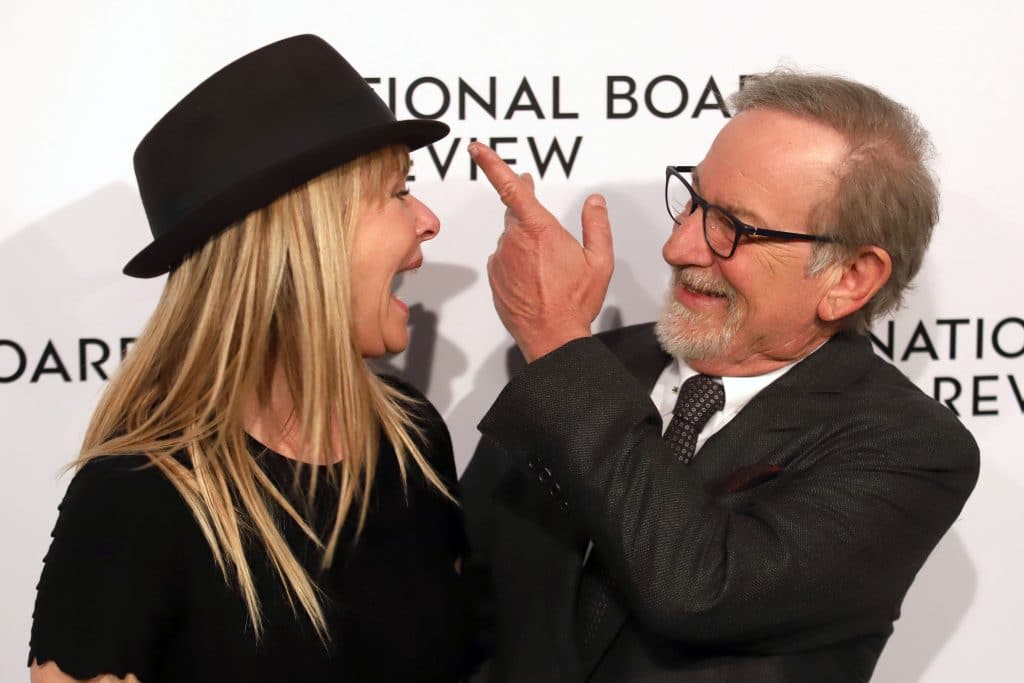 7. James Cameron and Linda Hamilton
Though the director of Terminator and Aliens had already met Linda Hamilton before Terminator 2: Judgement Day (obviously, since she was the star of the first film), it wasn't until the high-octane sequel that the director and actor got together. The relationship lasted seven years (with two years of marriage) until the couple divorced. Hamilton has since stated that Cameron was a bit obsessive about his job, which is utterly unfair to a spouse — but she should also keep quiet because James Cameron directed True Lies!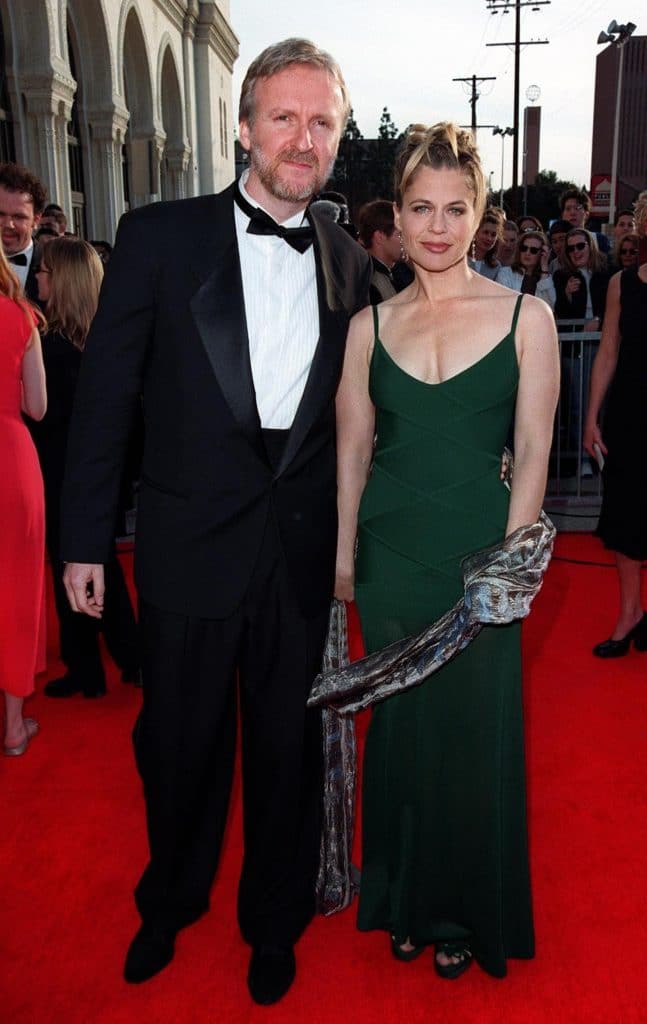 8. David Lynch and Isabella Rossellini
One day in the mid-1980's, David Lynch took a break from the casting process of his latest movie, the soon-to-be cult classic Blue Velvet, when he spotted a woman dining opposite. The loquacious auteur turned and said, "Hey, you could be the daughter of Ingrid Bergman." As it happens, the young woman, Isabella Rossellini, was the daughter of the movie legend. The couple began dating on the set of Blue Velvet (which is either brilliant or an inscrutable mess depending on who you ask). Their relationship lasted four years until 1990. For the record, Rossellini has much better "director husband" taste than poor Milla Jovovich. In addition to her short stint with David Lynch, Rossellini was married to Martin Scorsese from 1979 to 1982.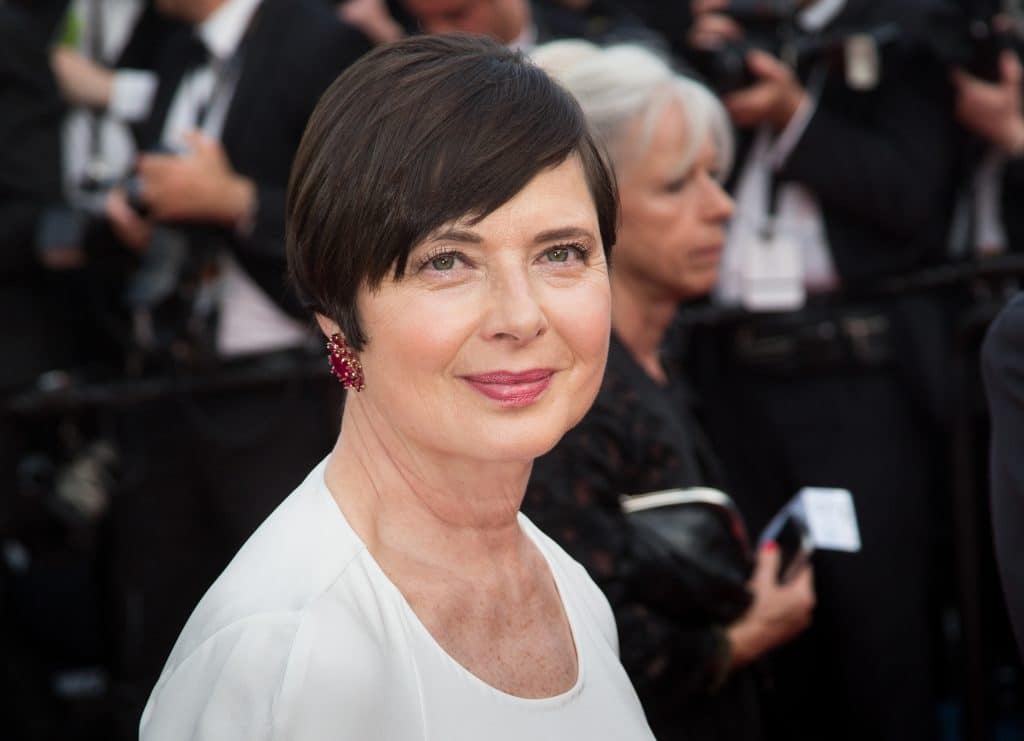 9. Len Wiseman and Kate Beckinsale
These two handsome folks met on the set of 2003's Underworld, which — admittedly — was pretty good. It was all the quality of all the other entries in the series (I think they're up to thirty now) that's much more debatable. At any rate, Wiseman and Beckinsale have remained together for 15 years, refusing to give up on their relationship, just like Wiseman refuses to give up on vampires fighting werewolves.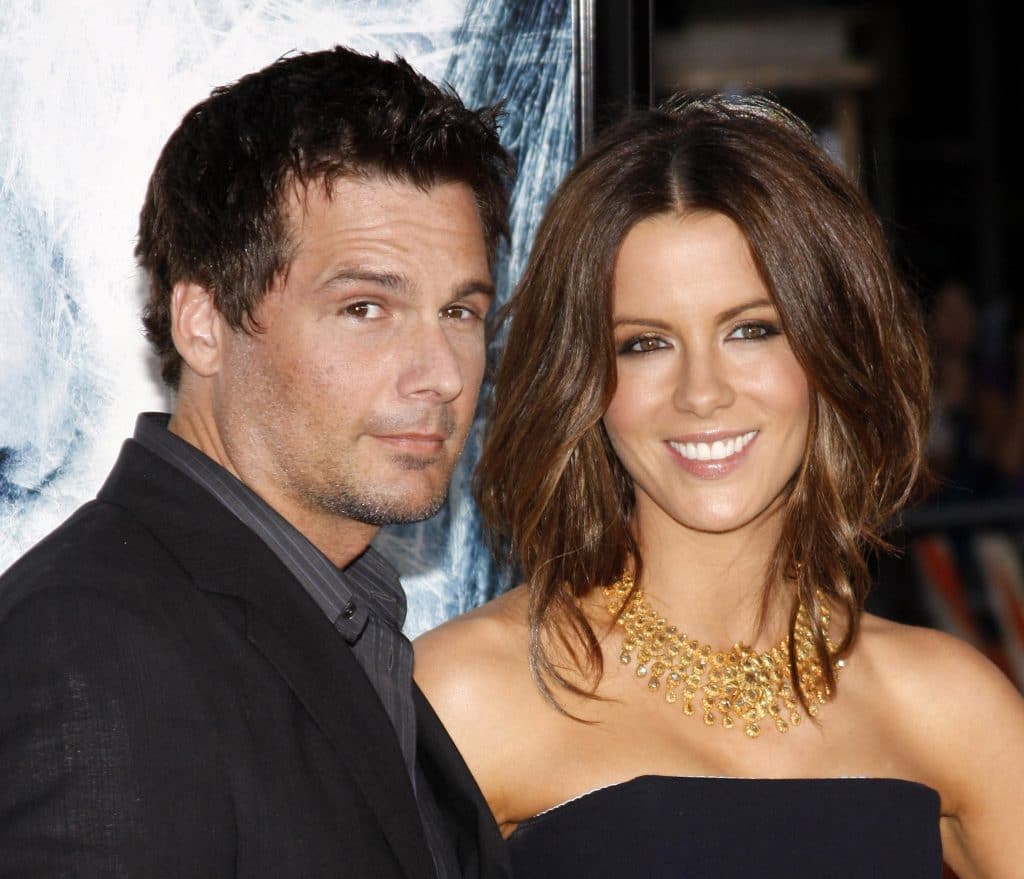 10. Tim Burton and Helena Bonham Carter
Between the two of them, Tim Burton and Helena Bonham Carter are two of the most celebrated performers of their generation (and for good reason). Together, unfortunately, they made Planet of the Apes. Their burgeoning relationship must have been distracting. Anyway, the kooky couple lasted 14 years, from 2001 to 2015.