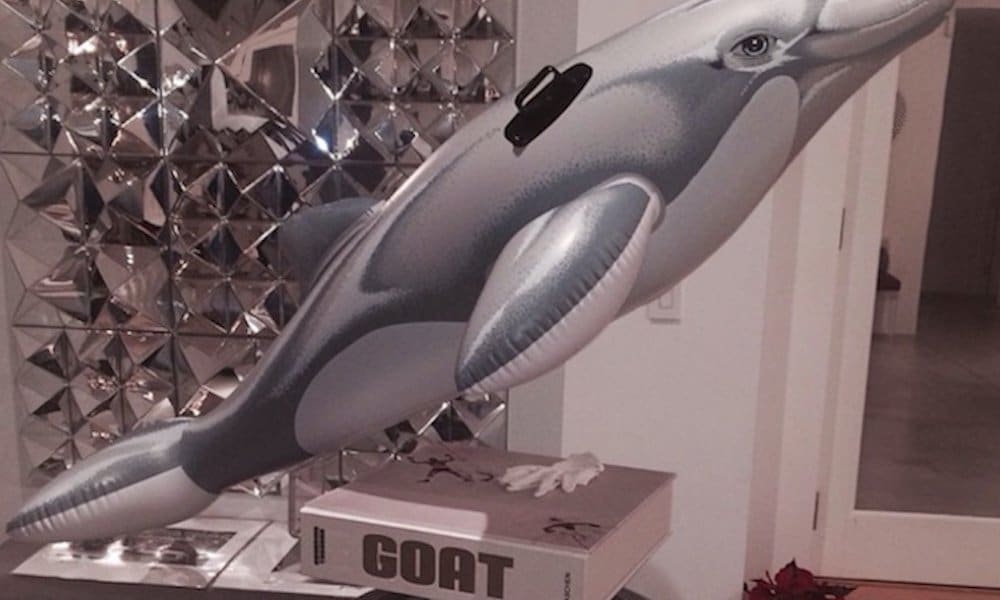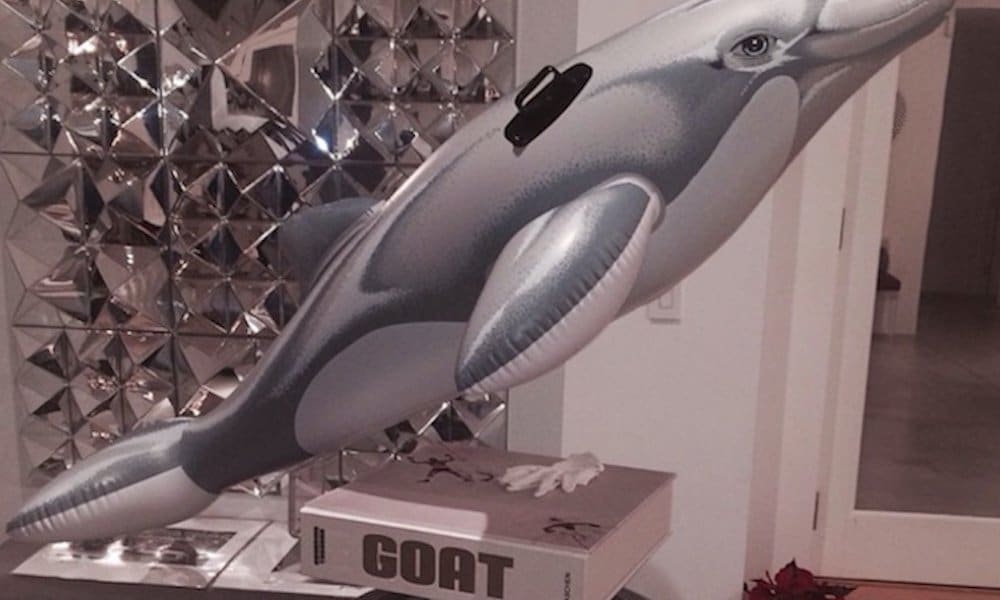 It's hard to find the perfect gift, but can you imagine how hard it must be to find a special present for a celebrity? They have loads of cash available to buy anything their heart desires, so the people in their lives have to think outside the box when it comes to snagging the perfect Christmas present. When the holidays roll around, we all sit and wait patiently for our favorite stars to reveal what they received, and most of the time, we can't believe our eyes.
Just wait until you see some of the ridiculous, most bizarre presents celebrities have gifted each other throughout the years.
1. Kim Kardashian
A year before they tied the knot, Kanye West went all out for his then-fiancée, Kim Kardashian. He surprised the reality TV star on Christmas morning in 2013 with this Birkin bag that was hand-painted by artist George Condo. Kardashian flaunted the eyesore of a gift on her social media page, and she was even spotted carrying it around town once before shoving it into the back of her closet (or so we presume).
Kardashian later revealed that she and West no longer exchange gifts, and they rarely buy gifts for their kids.
Was it this ridiculous Birkin that turned Kardashian off from West's gift-giving? We wouldn't be surprised if that were the case!
2. Chrissy Teigen
In Christmas 2015, singer John Legend surprised his wife Chrissy Teigen with her "lifetime dream" for Christmas -a cheese wheel…WTF?
Teigen seemed absolutely ecstatic at the thought of dumping "pasta and risotto in for years to come." We have to admit, her excitement over such an unconventional gift was pretty adorable.
3. Rihanna
One of Rihanna's really good friends surprised her with this sculpture by Jeff Koons, and if you're confused by what you're looking at in the picture below, you're not alone.
It appears to be an inflatable dolphin sitting on a stool with a random tire around the stool's legs. We sure it cost the gift-giver a pretty penny, so let's just hope it's sitting proudly somewhere in Rih Rih's pad despite how wacky it looks.
4. Mike Tyson
Back when the boxing champ was married to his then-wife Robin Givens, he reportedly gave her the most random Christmas gift ever. He had a lot of money to blow at the time, so he didn't think twice about gifting Givens a $2 million bathtub for the holidays. Something tells us a diamond bracelet or a ring would've been a better choice. But let's just hope she got a few good uses out of the tub before they decided to divorce and go their separate ways.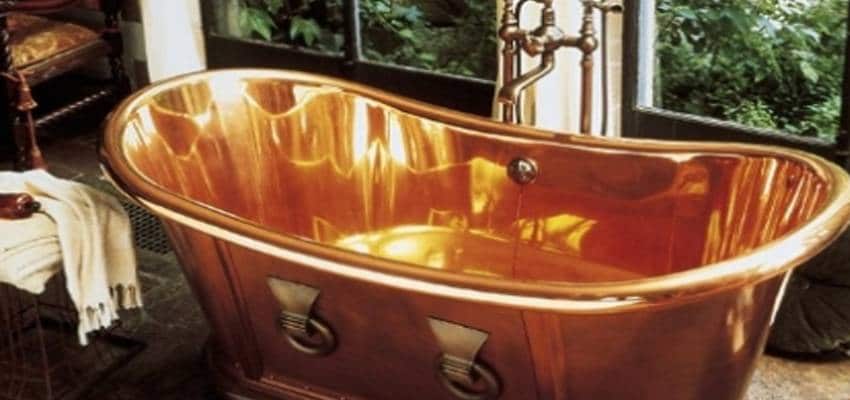 5. Zac Efron
In 2015, we learned that actor Zac Efron's mom had an amazing sense of humor. For the holidays, she gave him this completely random cookbook as a stocking stuffer. As you can see by the title, the cookbook was dedicated to a specific male body part. We're not certain if this gift means Efron was naughty or nice that year, but we would've loved to be a fly on the wall as he pulled this racy gift out of his stocking!
6. Brad Pitt & Angelina Jolie
During happier times, Brad Pitt and Angelina Jolie loved to shower each other with super expensive gifts. One year, Jolie went all out and purchased an actual waterfall in California for Pitt! They had plans to build a house right underneath it so he could enjoy the beautiful, natural wonder 24/7.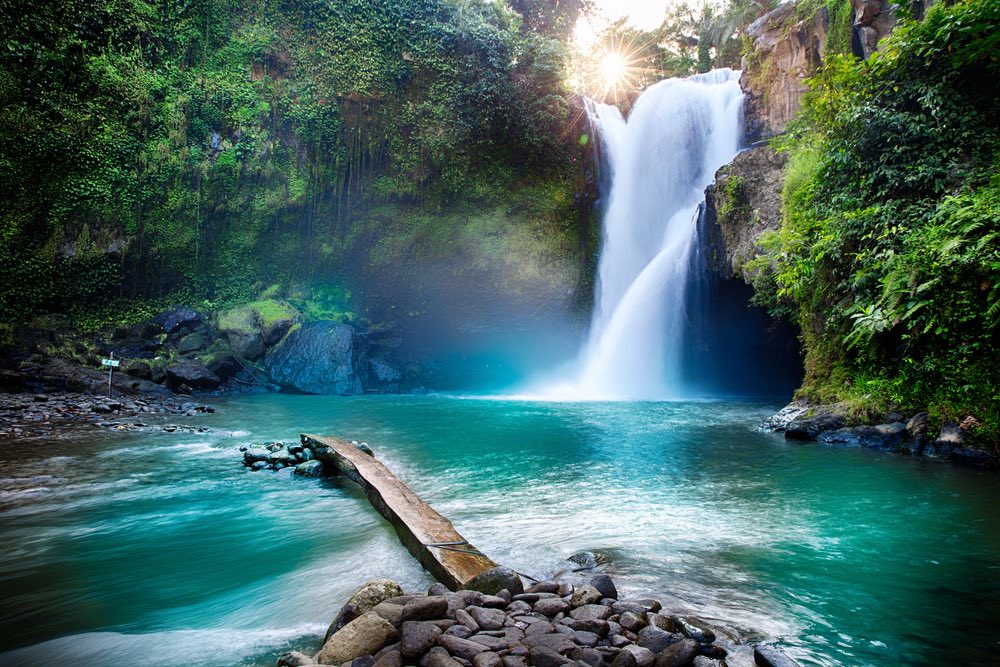 7. Taylor Swift
We're sure Taylor Swift has a garage full of gifts from her exes, but this is one present she probably doesn't mind keeping around.
When she was dating DJ Calvin Harris, he bought her an olive tree and had it planted in her garden. It sounds like a sweet a sentimental gift, especially since these trees are believed to live for thousands of years…much longer than their relationship lasted.
8. Beyoncé
Some people say the true meaning of Christmas has been lost, and the religious holiday has been commercialized throughout the years. If you agree, you may want to skip over this next post.
Back in 2010, Shawn "Jay-Z" Carter surprised his wife Beyoncé with a bunch of Hermés Birkin bags. And get this – he spent over $350,000 on the purses, according to reports.
In comparison, the songstress plopped down $2 million on a Bugatti Grand Sport for Jay's December 4th birthday that same year, so clearly, the Carters have more than enough money to afford their expensive gift-giving habits.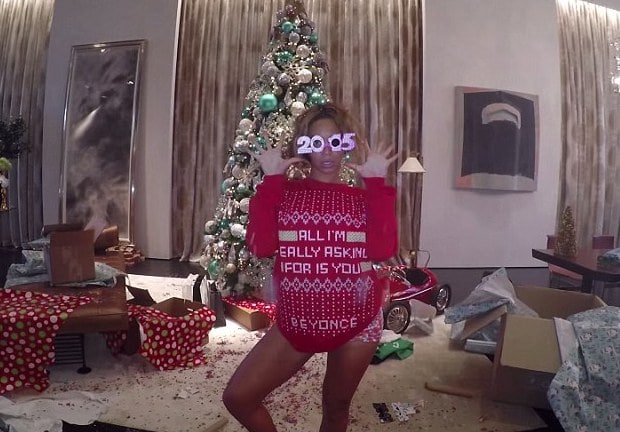 9. Tori Spelling
While growing up, Tori Spelling lived in the lap of luxury in her parents' $85 million mansion known as The Manor.
One Christmas, her father, Aaron, wanted to give her and her brother, Randy, a white Christmas. The only problem was, they lived in Los Angeles where residents gleefully enjoy year-round sunny weather. So Aaron reportedly spent over $2 million on fake snow and a snow machine to have their yard converted into a winter wonderland for his children.
10. Oprah Winfrey
We knew Oprah Winfrey and Jimmy Fallon were cordial, but we had no idea they were close enough to exchange gifts during the holidays. One year, Fallon had a box of goodies sent to the business mogul and TV personality. But the presents weren't for her, they were for her dogs!
Winfrey shared the pup-sized Christmas sweaters on her Instagram and called it the "best gift ever." And honestly, we can't say we disagree with her!