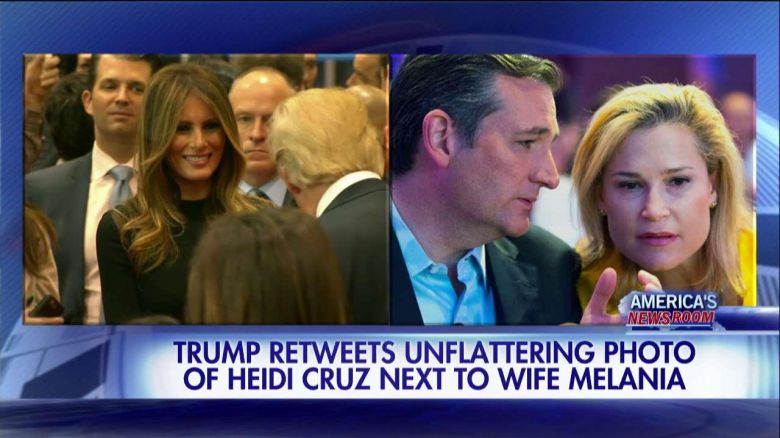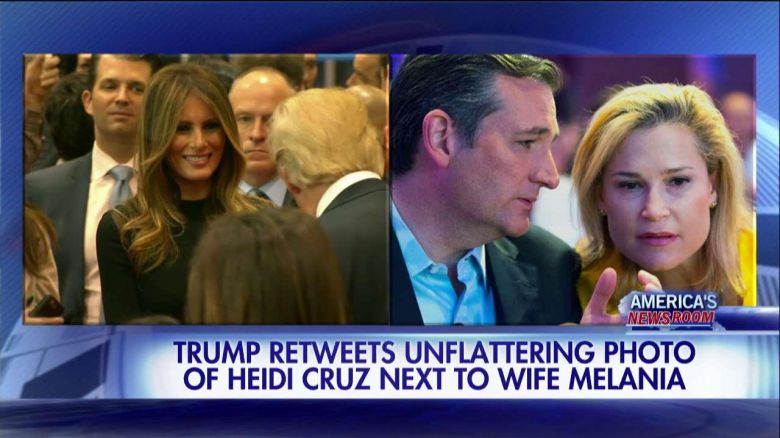 The 43-year-old wife of Republican Texas senator and 2016 presidential candidate Ted Cruz was attacked last week by the oh-so-mature Republican frontrunner, Donald Trump. The toupee donning mogul retweeted a horrible meme comparing an unflattering picture of Ted Cruz's wife, Heidi, with his own supermodel spouse, Melania. It was crass and it was childish, but Trump never ceases to amaze us with his social media madness. Trump claims that Ted's camp attacked his wife first, although it was later discovered that they never did. Trump also alleged during an interview that Heidi Cruz was a former call girl. It's all part of the game of dirty politics. Here's what we should really know about Mrs. Ted Cruz.
1. Heidi's Childhood Years Were Devoted to Service
Heidi Cruz was born and raised in the mountains of central California, a city known as San Luis Obispo. Her father was a dentist, while her mother worked as a dental hygienist. Heidi was raised as a Seven-Day Adventist and she and her family spent many years living and working as missionaries in Kenya and Nigeria. She even started a bread baking business with her brother in elementary school. Heidi claims she always knew public service was her calling.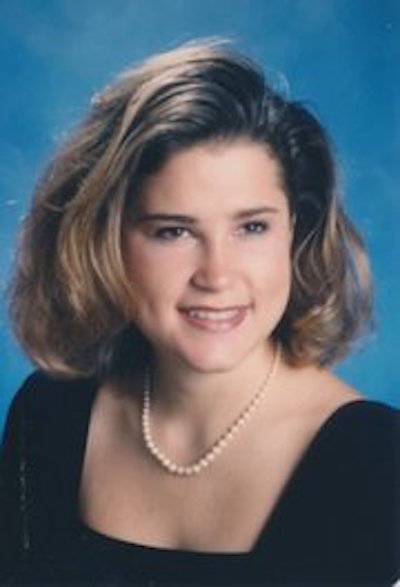 2. Sure, Mrs. Trump Went to University, But Ted's Wife Has 3 Degrees!
Melania studied design and architecture at the University of Ljubljana in Slovenia, but left after two years of studying to pursue modeling. Heidi attended Claremont McKenna College, graduating with a B.A. in Economics and International Relations in 1994. The following year she received a Masters of European Business degree from Solvay Brussels School of Economics and Management in Brussels, Belgium. Heidi then received her second graduate degree, an M.B.A. from Harvard Business School, in 2000.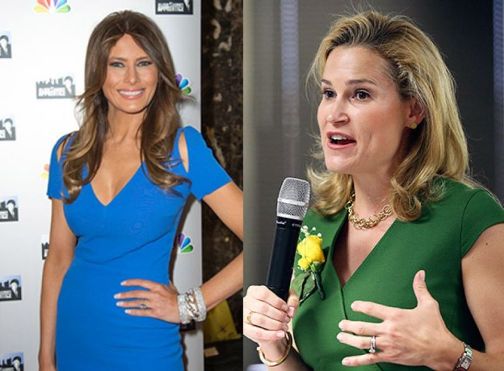 3. Heidi's a Full Time Mom and A Full Time Career Women
Heidi and Ted Cruz have two young daughters together. Caroline, 7, and Catherine, 5, and aside from taking care of her family and supporting her husband, Heidi works as an investment manager at Goldman Sachs. Friends say Heidi is Ted's most trusted political advisor.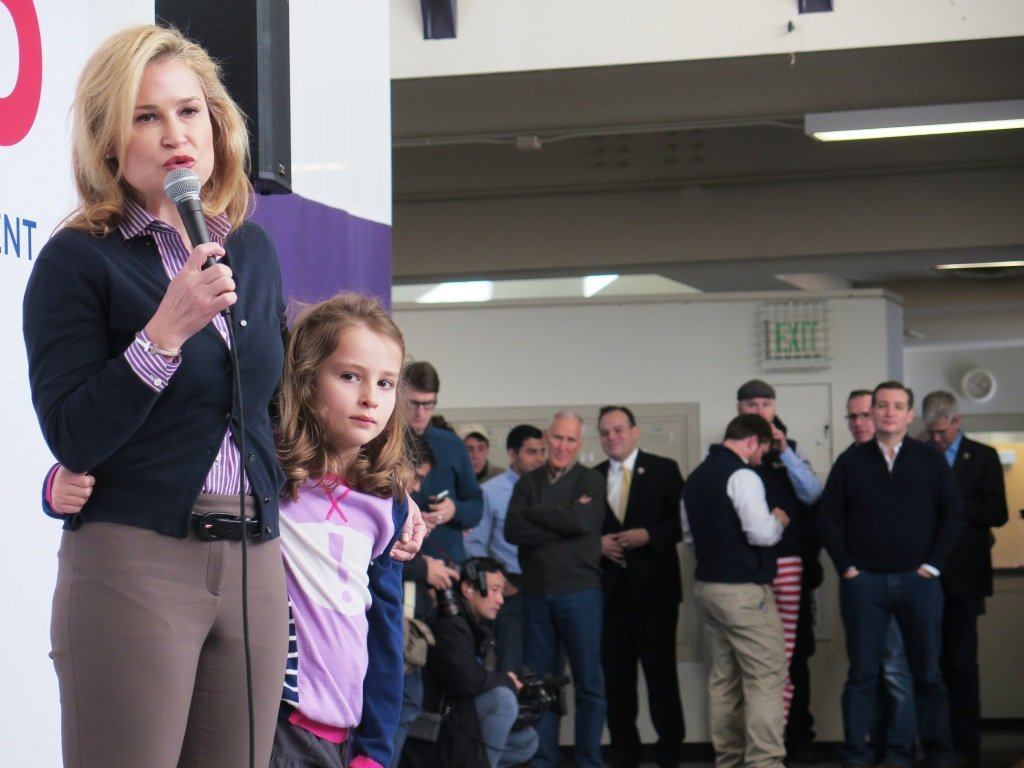 4. Heidi and Ted Met Through Politics
In 2000, Heidi met her future husband Ted Cruz while working as an economic policy director on the 'Bush for President' campaign. Ted and Heidi fell in love and married the following year.
5. Mrs. Cruz Worked Alongside National Security Advisor Condoleezza Rice
Heidi continued to work for the Bush administration when George W. was elected as president. She began as a top deputy to U.S. Trade Rep. Robert Zoellick, focusing on economic policy. In 2002, Cruz worked as director of the Latin America desk at the Department of Treasury in 2002 and the following year she was promoted again, reporting directly to Ms. Rice.
6. After the White House
In 2004, after spending nearly three years commuting between Washington D.C. and Texas, Heidi officially moved to the 'Lone Star State' to be with her husband. She began working for Goldman Sachs in 2005 as a private wealth manager. She's also worked for investment banks JP Morgan Chase and Merrill Lynch and served as a member of the Council on Foreign Relations and the Independent Task Force on North America.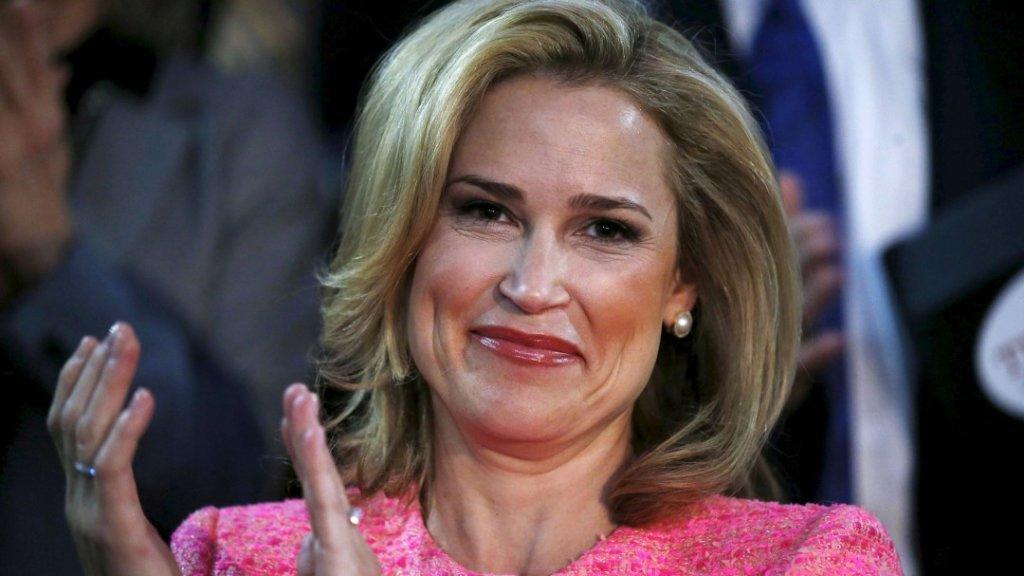 7. Heidi's Less Conservative Than Ted
Professor of international strategic studies at Claremont McKenna College and one of Mrs. Cruz's mentors, P. Edward Haley, opened up about the Texas senator's wife. Haley said Ted is more like the late Supreme Court Justice Antonin Scalia — "hard-nosed and unapologetic," whereas his wife is able to "reach across the aisle" to get things done.
8. Heidi's Dealt with Depression
Buzzfeed News discussed Heidi's dealings with depression following a move from the White House to Houston: "About a decade ago, when Mrs. Cruz returned from D.C. to Texas and faced a significant professional transition, she experienced a brief bout of depression," said Jason Miller, an adviser to the senator. "Like millions of Americans, she came through that struggle with prayer, Christian counseling, and the love and support of her husband and family."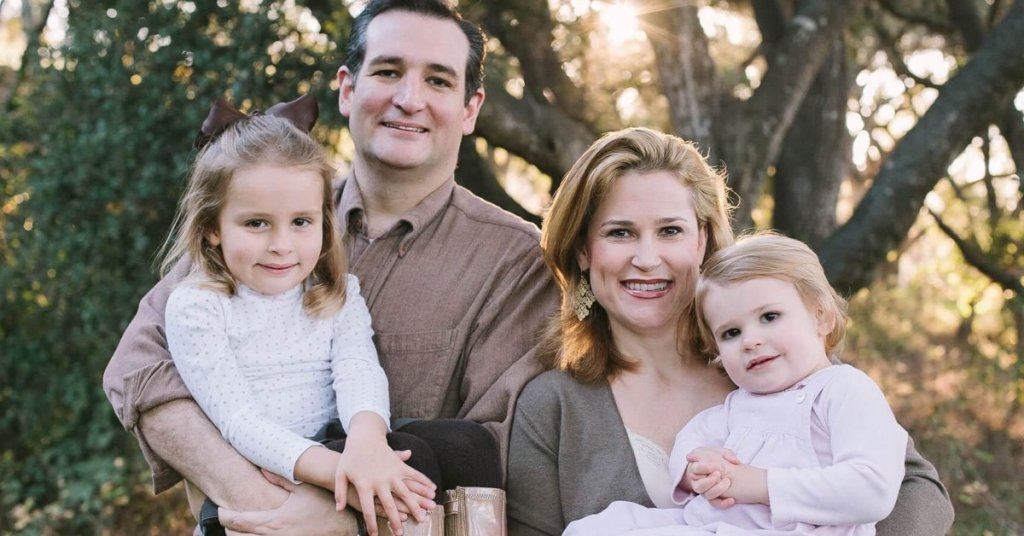 9. She's Made Many Public Appearances, SOLO
Unlike, Mrs. Trump, Heidi has a made a number of public appearances in support of husband, and many times without him altogether. Kelly Riddell of the Washington Times believes that Cruz has been an "integral part" of her husband's campaign. Former George W. Bush administration official Sara Taylor Fagen noted that Heidi has been successful in softening her husband's image, which she argues is essential for "a candidate whose main obstacle to the Republican nomination may be tone and personality."
10. What She's Up to Now
Mrs. Cruz is the regional head of the Southwest United States for the Investment Management Division for Goldman Sachs in Houston, a position she was promoted to in 2013. Heidi has taken an unpaid leave from her private wealth-management job, which is expected to last the duration of Ted's campaign. She noted, "I took a leave of absence from my career because I believe our country is in crisis." Talk about a supportive wife.