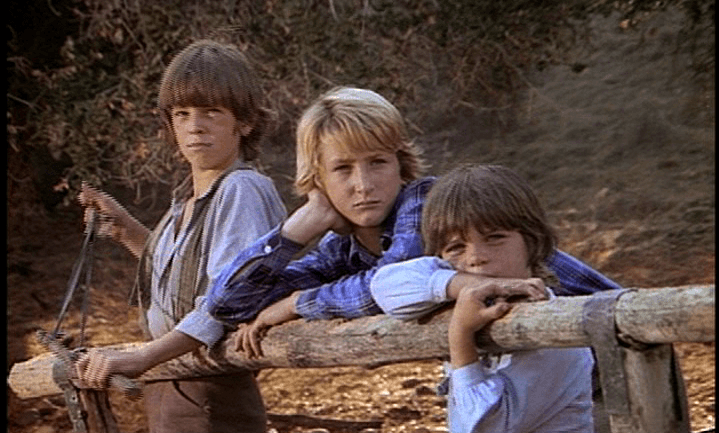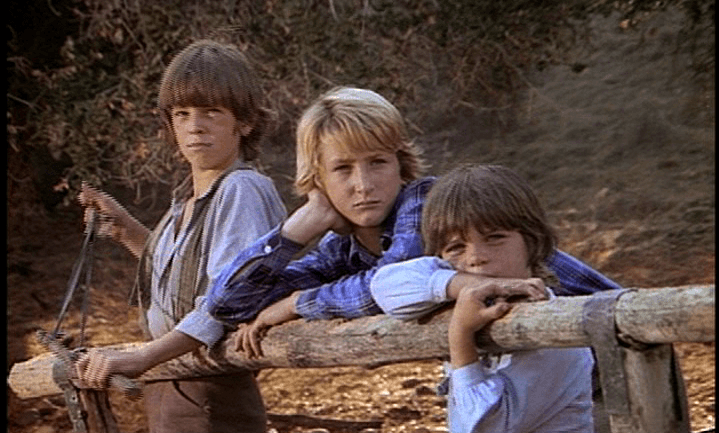 Actor, film director and political activist, Sean Penn is a man of many hats. But, as influential as he's been through his award-winning performances and advocacy work, Penn is considered to be one of Hollywood's more private stars. So we did some digging and uncovered the top ten things you never knew about the 55-year-old actor. Read through our list and let us know if you have any facts to add in the comments section below.
1. Entertaining Is in His Genes
The Academy award-winner was born August 17, 1960 in Santa Monica, California to actor/director Leo Penn and actress Eileen Ryan. Penn's older brother, Michael, is a successful singer-songwriter and composer. His younger brother, Chris, was a prominent character actor, best known for his roles in Footloose and Reservoir Dogs. Sadly he passed away in 2006 from heart disease. As a teenager, Sean Penn began making short films with some of his childhood friends, including actors Emilio Estevez and Charlie Sheen, who lived near his home.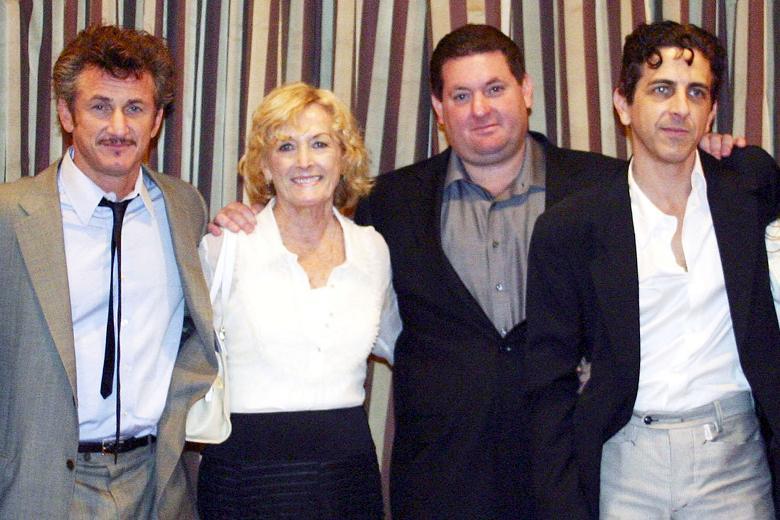 2. His Acting Debut
I bet you don't remember that Sean Penn made his debut on a family western drama series. In 1974, Penn premiered on an episode of Little House on the Prairie, a show his father directed. A 14-year-old Penn only had a small part as an extra.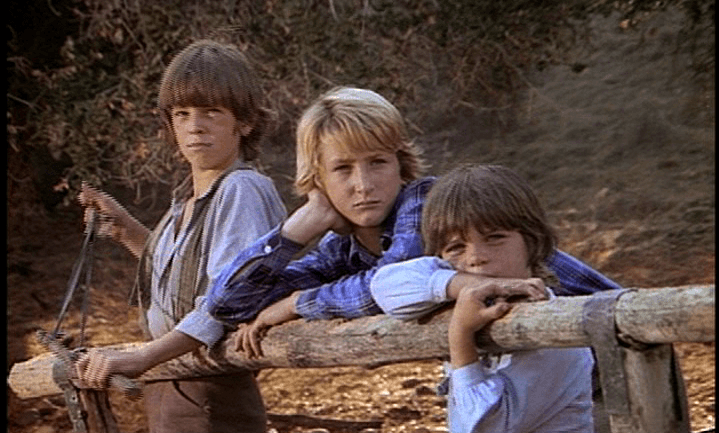 3. "All I need are some tasty waves, a cool buzz, and I'm fine"
Although he made appearances on a few TV shows and made-for-TV movies in the late '70s, Penn's film career didn't really launch until 1981. He appeared in Taps as Cadet Captain Alex Dwyer, before starring in the cult-classic Fast Times at Ridgemont High (1982) as the unforgettable surfer-stoner, Jeff Spicoli. This role really put Penn on the map. In 1983 he starred in Bad Boys. Bet you didn't know he had a cameo in Risky Business.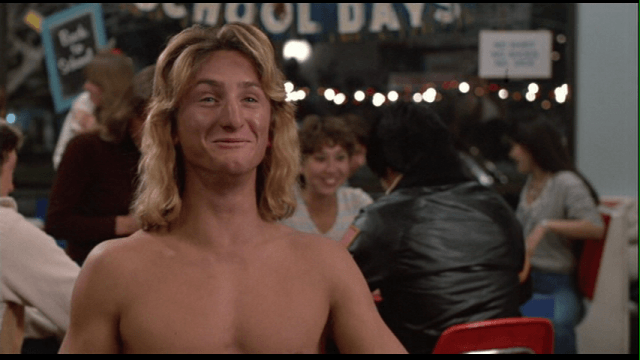 4. He Directed a Movie Inspired by Springsteen
In 1991, the Mystic River actor made his directorial debut with the crime drama The Indian Runner, which he also wrote. The film was supposedly inspired by Bruce Springsteen's song "Highway Patrolman." The Indian Runner received generally positive reviews and was nominated for a Golden Leopard at the Locarno International Film Festival.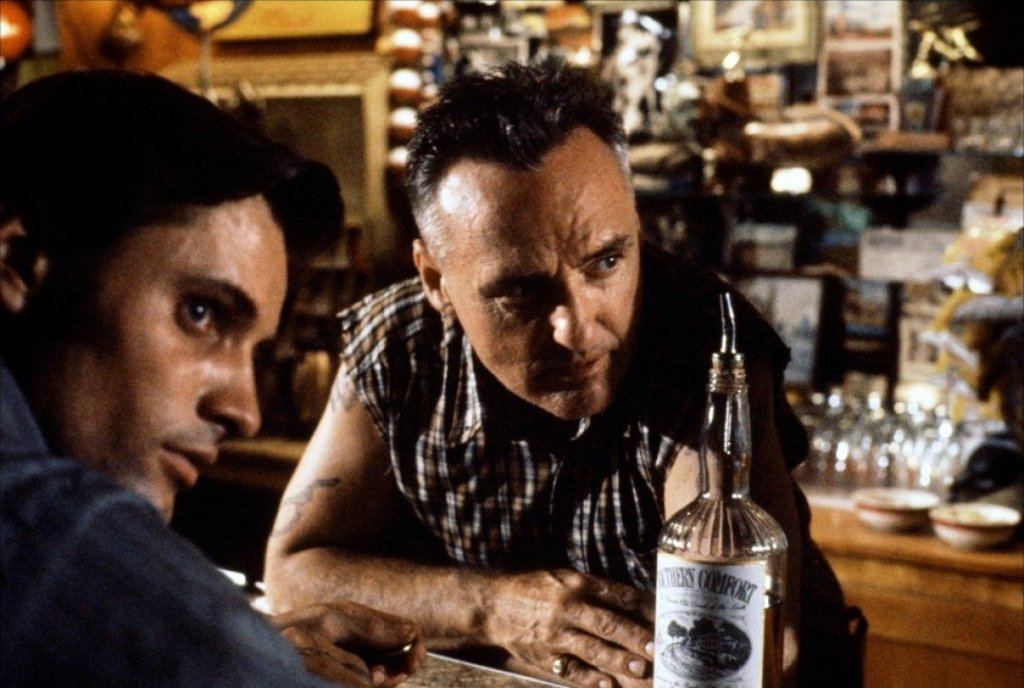 5. Oscar History
Penn's 1995 film, Dead Man Walking, earned him his first Oscar nomination. He was nominated again in 2000 for Woody Allen's Sweet and Lowdown as well as in 2002 for I Am Sam. Penn finally won the Oscar in 2004 for Best Actor in a Leading Role for Mystic River and again in 2009 for Best Performance of a Leading Actor as gay-rights icon Harvey Milk.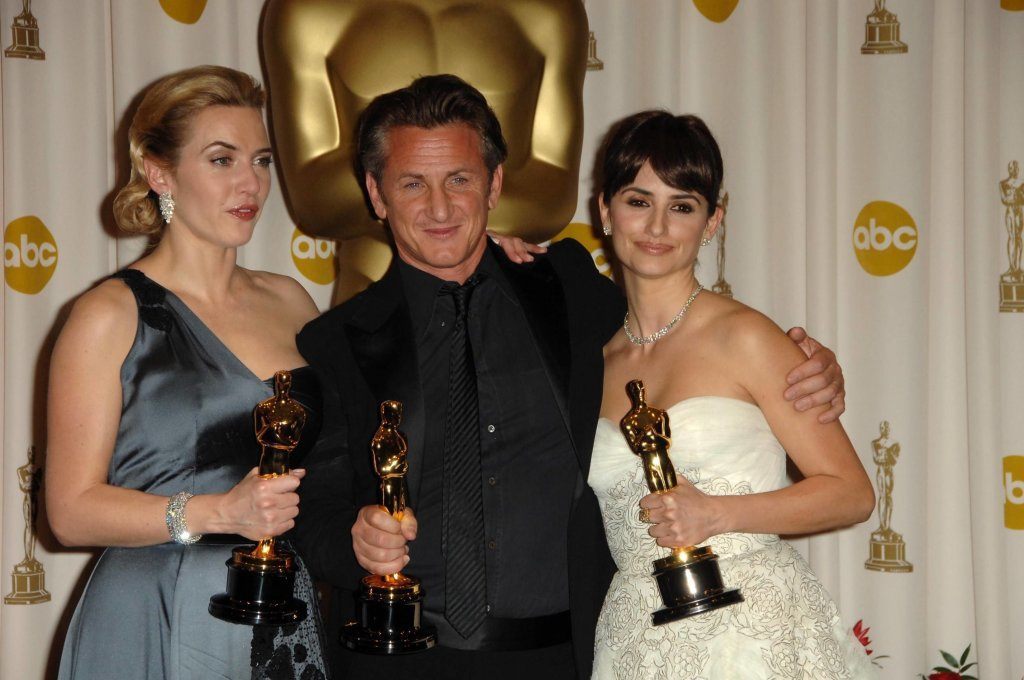 6. His Rocky Relationship with "The Material Girl"
Penn's 1985 marriage to pop superstar Madonna gained him lots of media attention. The two starred in the much-derided 1996 film, Shanghai Surprise. Madonna went on to call Penn "the coolest guy in the universe" in the liner notes of her album True Blue, which was dedicated to her actor husband. Their tumultuous relationship was marred by violent outbursts against the press. He even served time in jail for striking a film-extra. Penn also admitted to hitting Madonna over the head with a baseball bat, but she did not press charges. In 1988, Penn was charged with felony domestic assault, for allegedly beating his wife for hours. Madonna later dropped the charges, but filed for divorce a week later. It was finalized in 1989.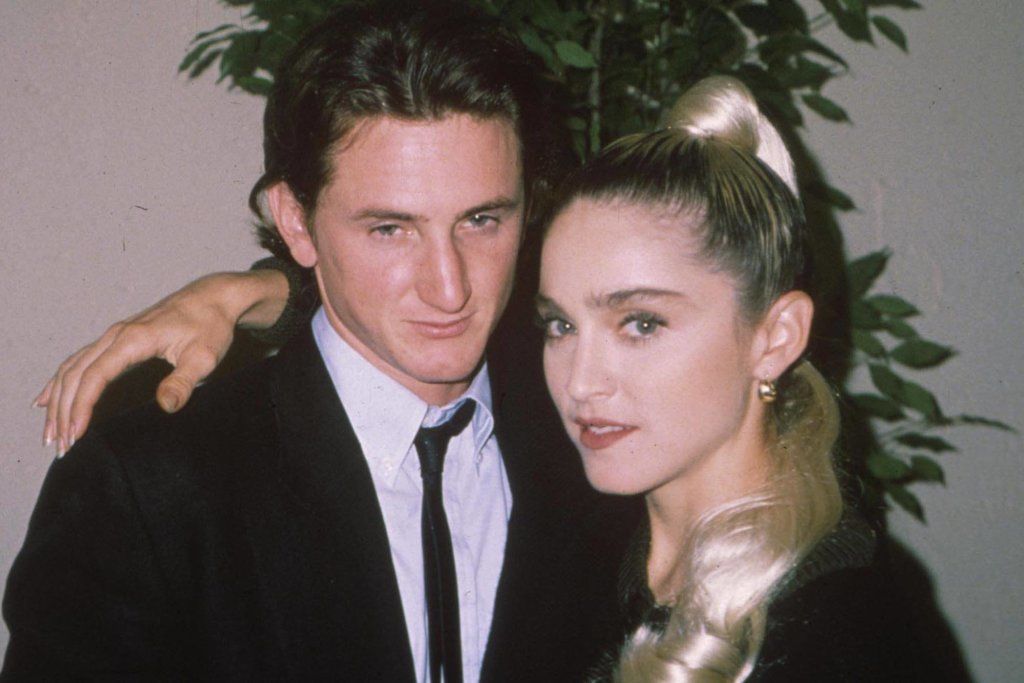 7. Finding 'Mrs. Wright'
Shortly after divorcing from Madonna, Penn began dating his State of Grace (1990) co-star, Robyn Wright. The couple had two children together, Dylan Frances (1991) and Hopper Jack (1993), but split up in 1995 when Penn began an affair singer Jewel. Penn and Wright reconciled and married in 1996. Then in 2007, the couple filed for divorce, but reconciled several months later, requesting a court dismissal of their divorce case. In April 2009, Penn filed for legal separation, only to withdraw the case once again when the couple reconciled in May. On August 12, 2009, Wright and Penn filed for divorce again and it was finalized in July 2010.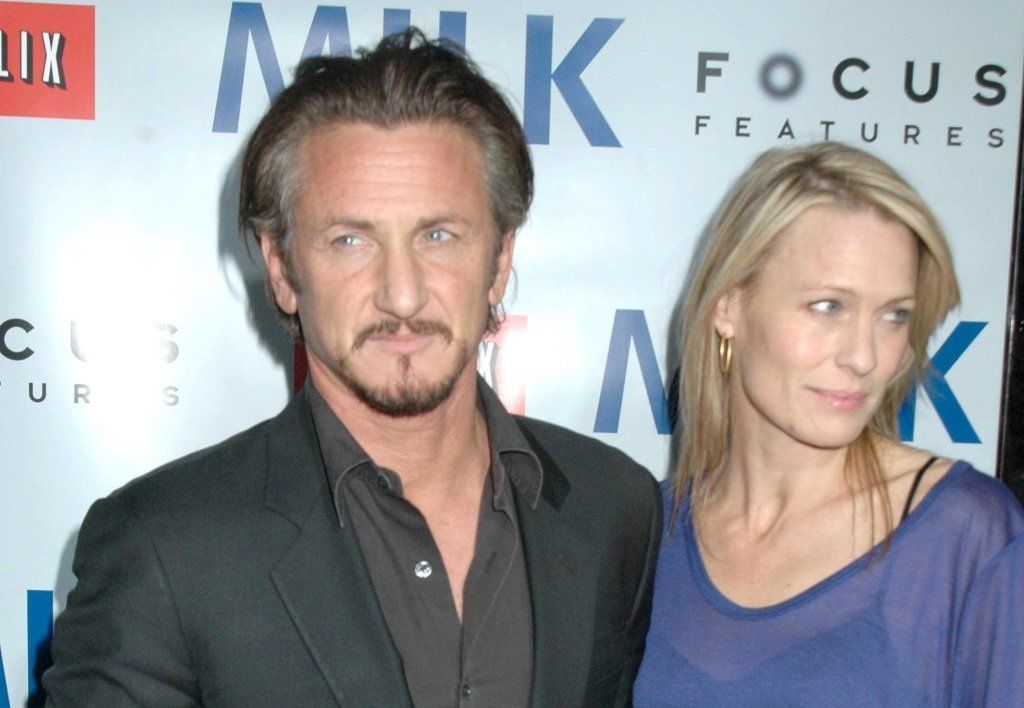 8. Dylan Penn
The 55-year-old actor's daughter Dylan, 24, is a model and aspiring actress. Dylan's first modeling billboards were for Gap in 2013. She appeared in GQ in December 2013, in W in January 2014, and in Elle in March 2014. She briefly dated Twilight actor Robert Pattinson. Dylan's has said she's more interested in the acting/directing side of Hollywood. She's starring in two films due out this year – The Condemned, directed by Eli Morgan Gesner and alongside Kevin Spacey (her mom's House of Cards co-star) in Elvis & Nixon.
9. Penn's Social Activism
Penn was very vocal about his distrust of the Bush administration and the decision to go to war with Iraq. Penn visited Iran in June 2005 under the disguise of a journalist on an assignment for the San Francisco Chronicle. He even attended Friday prayer ceremony at Tehran University. Penn placed a $56,000 advertisement in the Washington Post asking President George W. Bush to end a cycle of violence. Penn also criticized the Bush administration for its "deconstruction of civil liberties" and its "simplistic and inflammatory view of good and evil." In September 2005, Penn traveled to New Orleans to aid Hurricane Katrina victims. After the 2010 Haiti earthquake, Penn founded the J/P Haitian Relief Organization. In March 2012, Penn visited flood-stricken villages of Pakistan and distributed goods among flood survivors. Penn is also believed to have played a major role in getting American entrepreneur Jacob Ostreicher released from a Bolivian prison in 2013. Penn, a liberal democrat, is a major supporter of same-sex marriage and marijuana legalization.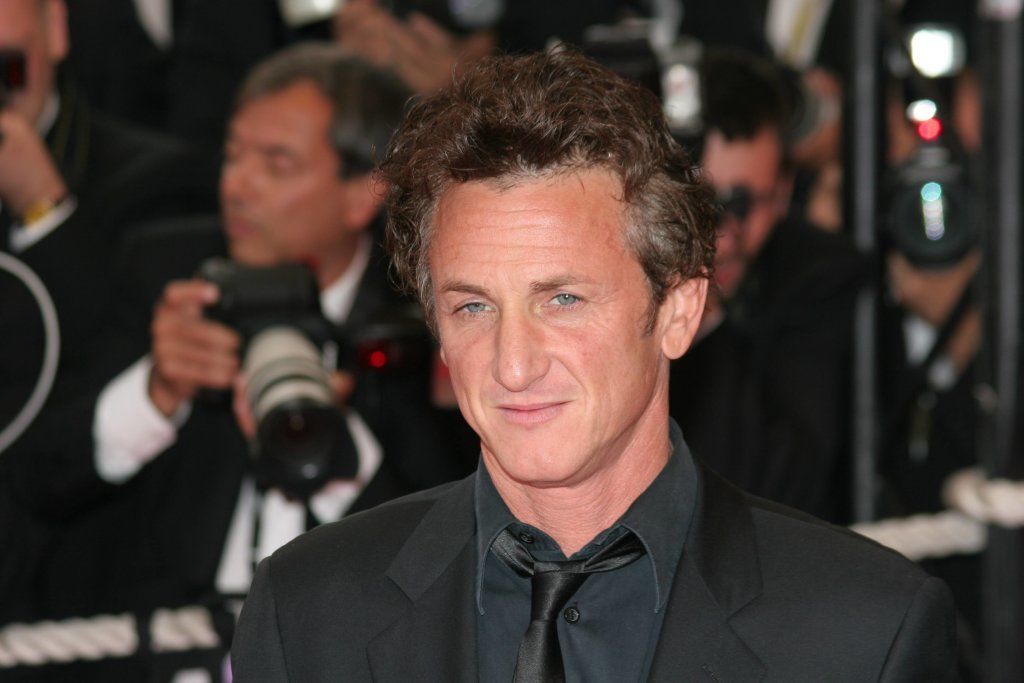 10. Final Facts
The 55-year-old is an avid surfer, who supposedly smokes four packs of cigarettes per day. Rumor has it he quit while dating actress Charlize Theron, but they split in June 2015, so he may be back to his old ways. Penn once partially owned a Parisian restaurant named Man Ray alongside Johnny Depp, John Malkovich and Mick Hucknall. He also has his own production company, Clyde Is Hungry Productions, which he began in 1997. Interestingly enough, an indie-band from the Netherlands, named their group the Seanpenns, after the famed actor.