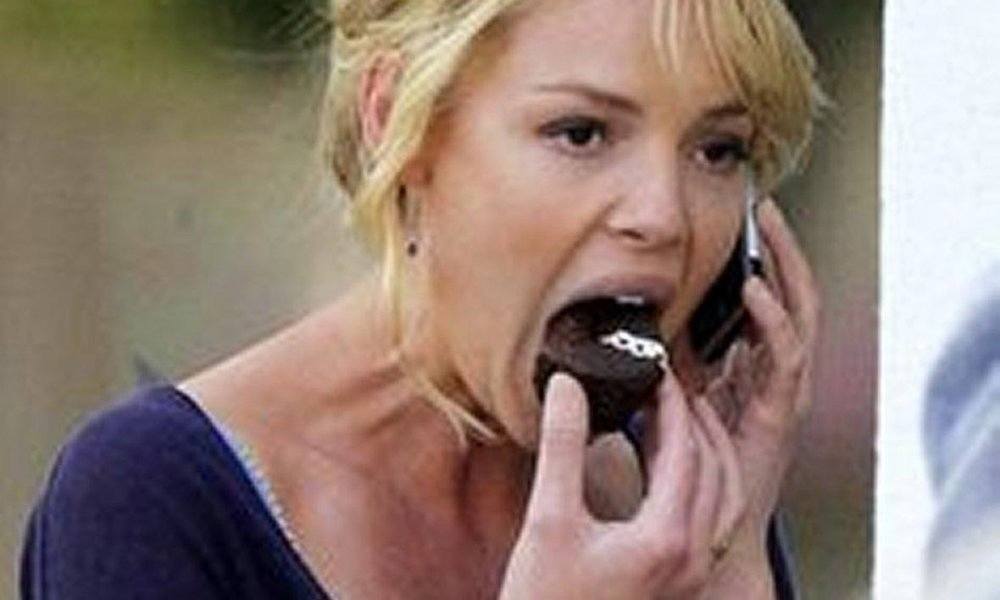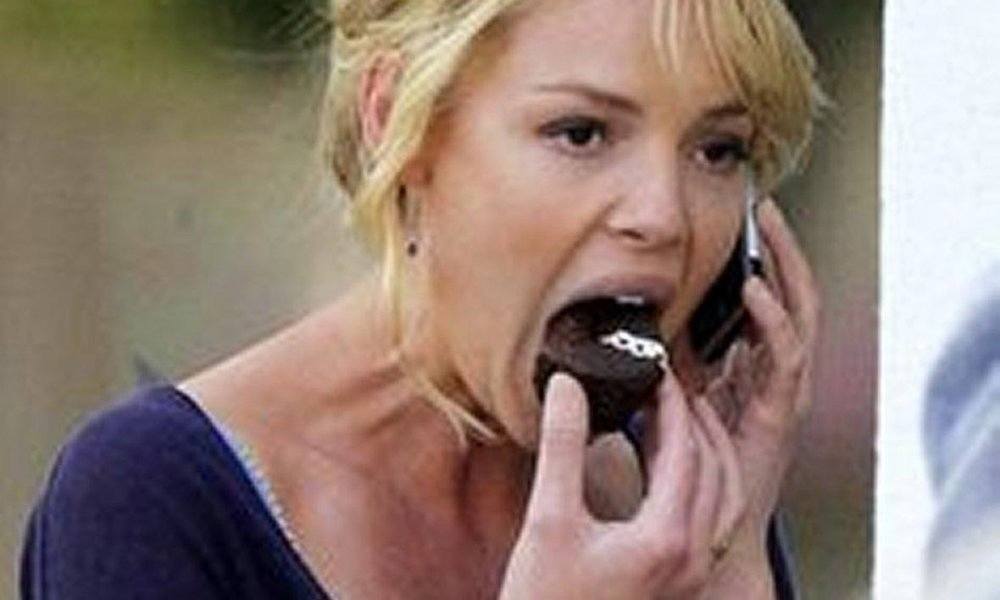 It's nice to know that celebrities are just like the rest of us when it comes to loving chocolate. While some stars stick to strict diets and sugar-free health kicks, we think everyone deserves a little treat now and then. Fine dark chocolate is full of anti-oxidants, so it can be considered a health food, right? Here are some pics of celebrity chocoholics caught in the act of indulging their sweet tooth.
1. Jennifer Garner
Jen has always seemed down to earth, so we're not surprised to find a snap of her enjoying a little chocolate comfort on a busy day.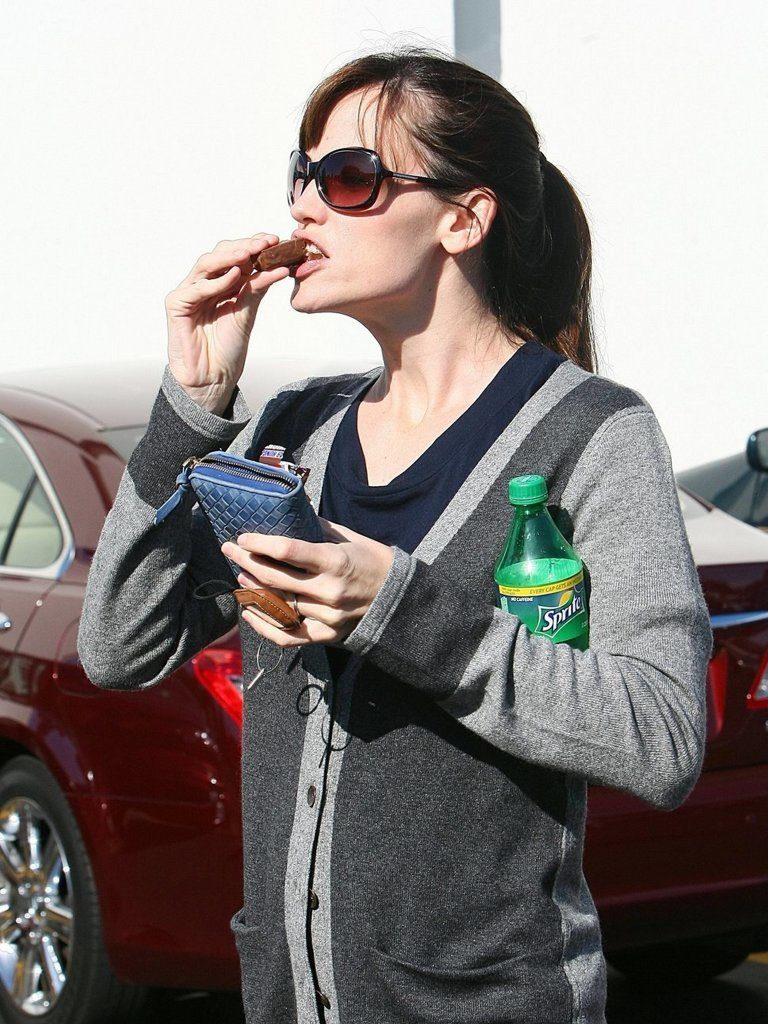 2. Katherine Heigl
Go on, enjoy that yummy chocolate cupcake Katherine. Just don't talk with your mouthful.
3. Angelina Jolie
Good to see Angelina enjoying a sweet treat on set. How else is she going to have the energy to keep up with six kids?
4. Kim Kardashian
Kim isn't shy about enjoying a luxurious milk chocolate coated strawberry. Kim knows how to make chocolate sexy.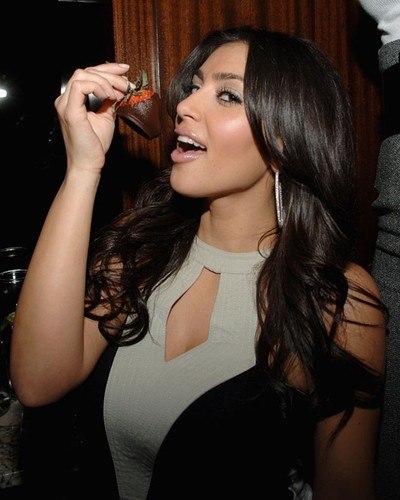 5. Ryan Gosling
Ryan even knows how to make a chocolate Fudgesicle look sexy.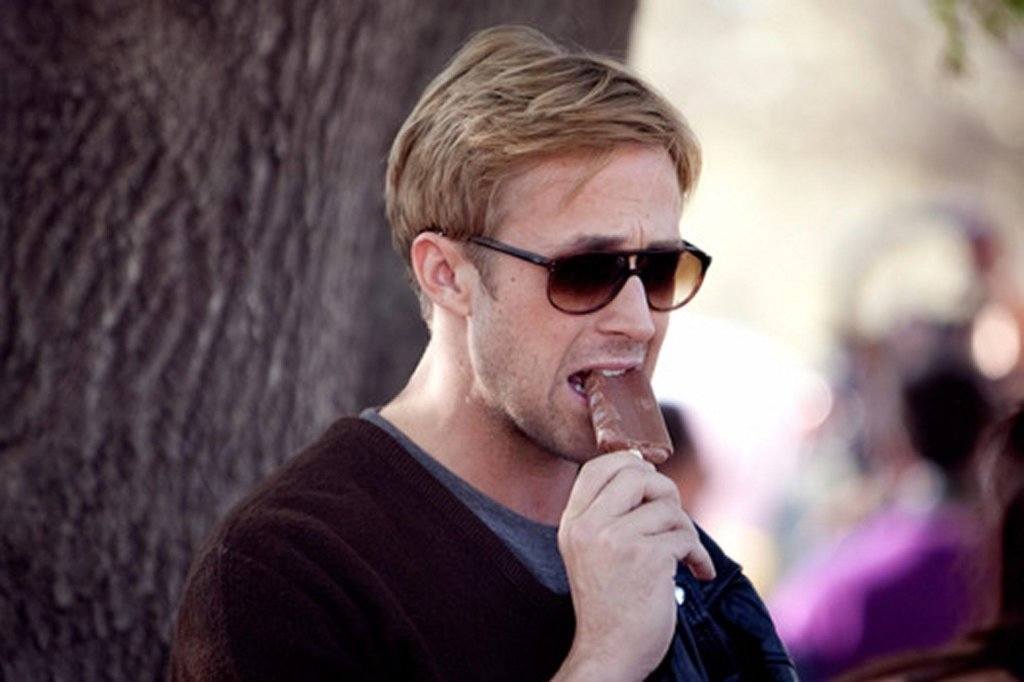 6. Rihanna
Rihanna seems to know that a small, satisfying square of creamy chocolate is a worthy splurge that can prevent a bigger binge later.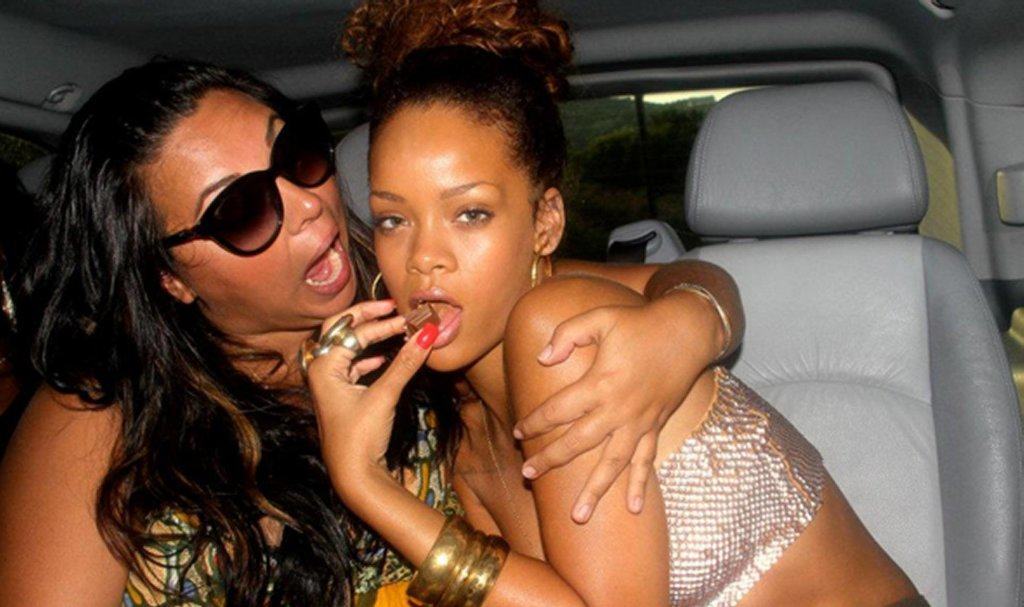 7. Ariana Grande
Chocolate dipped strawberries are a blissful combination. This one's a "grande".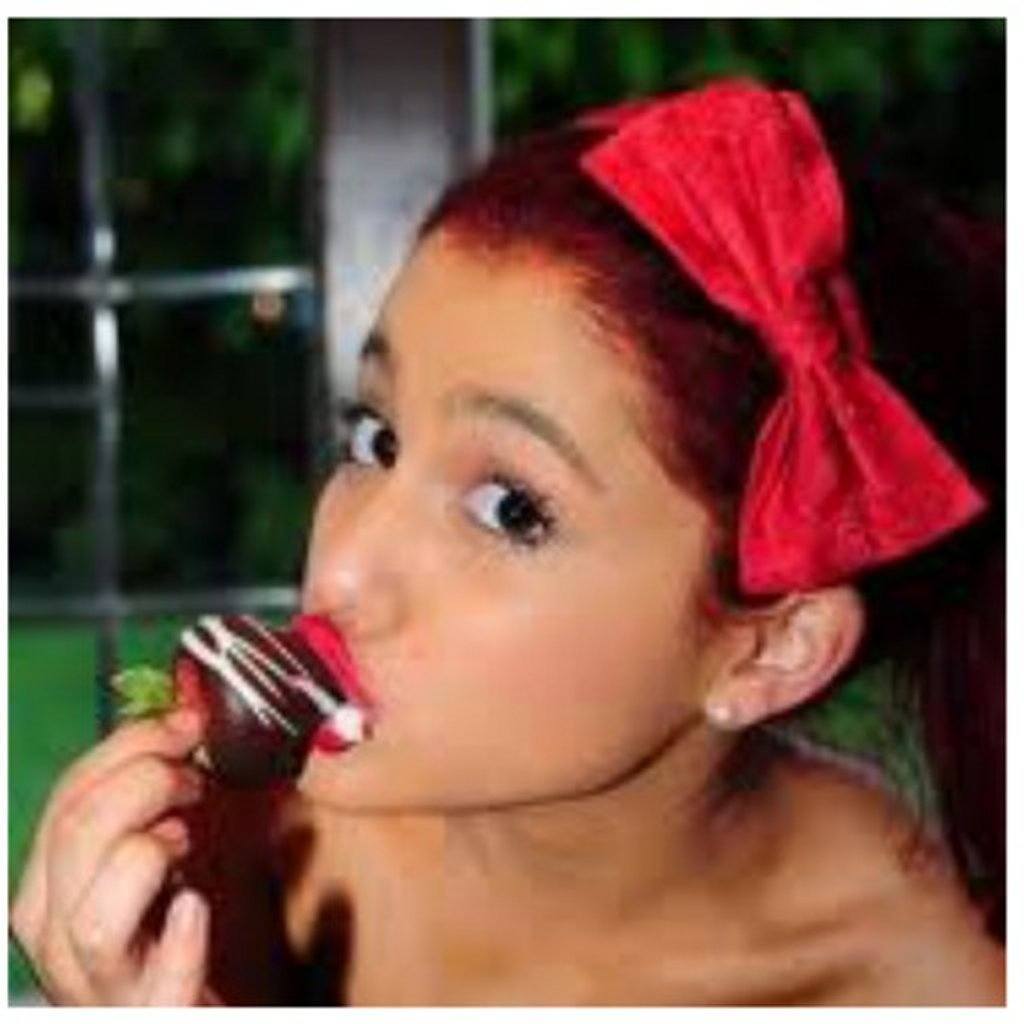 8. Padma Lakshmi
It's no surprise that Top Chef Padma Lakshmi considers quality chocolate to be one of her favorite ingredients.
9. Jessica Beil
Hmm, could Jessica be having chocolate cravings for a reason?
10. Suri Cruise
TomKat's daughter enjoys a chocolate cupcake snack. The icing is always the best part!
11. Colin Firth
Somehow seeing this candid shot makes us like him even more.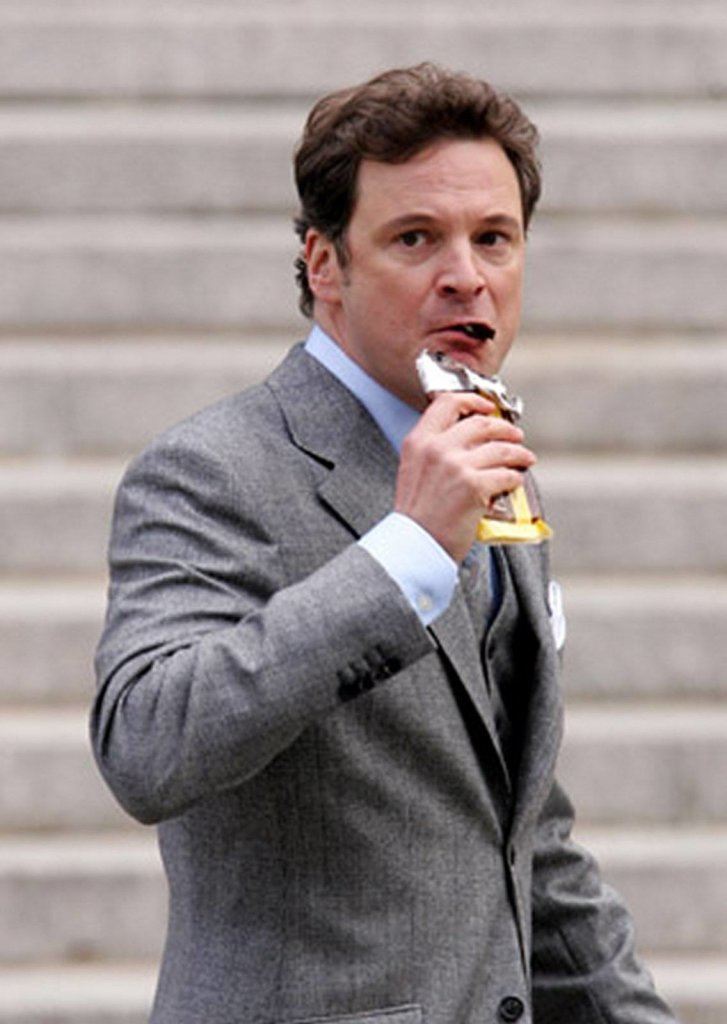 12. Shanae Grimes
The former 90210 star's chocolate sundae is oozing with awesomeness.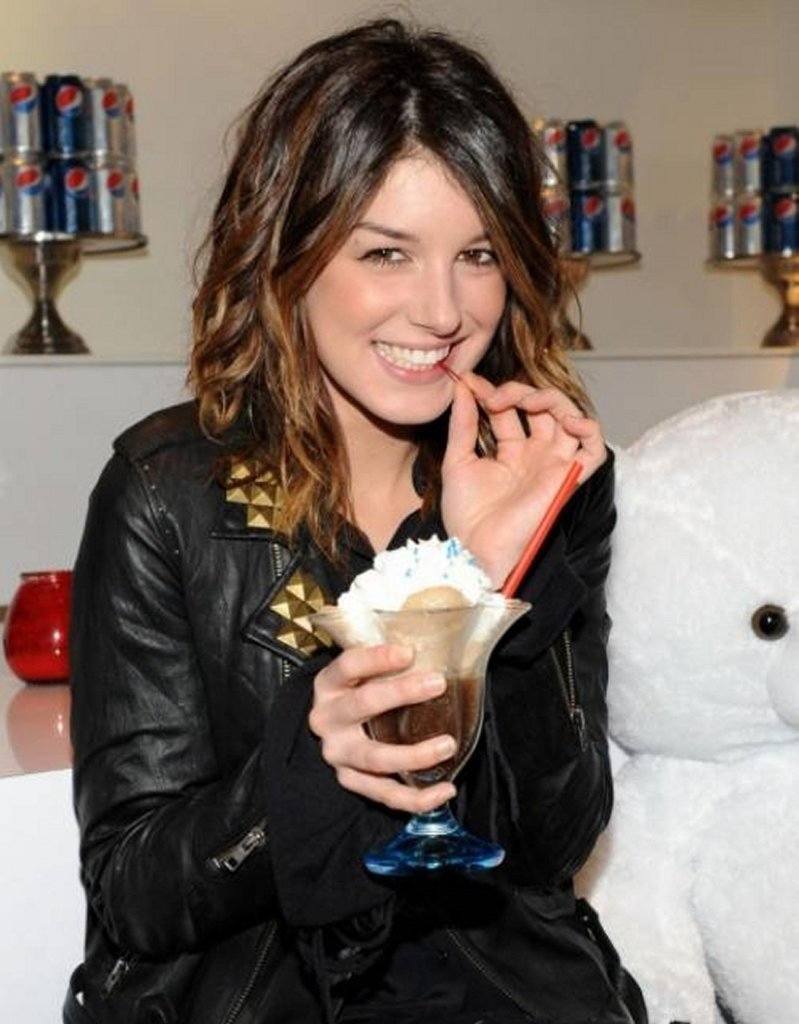 13. Heidi Klum
Looks like Heidi has enough to share with some other celebrity chocoholics.