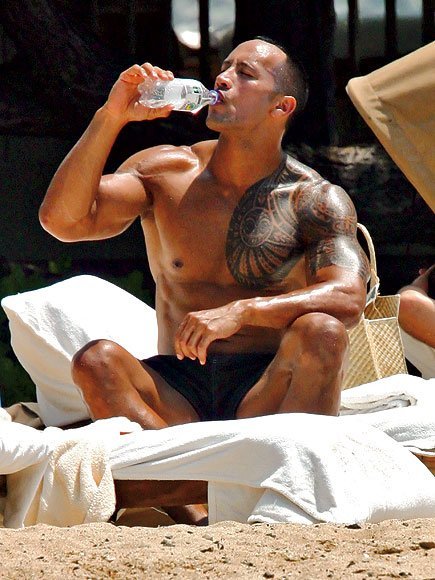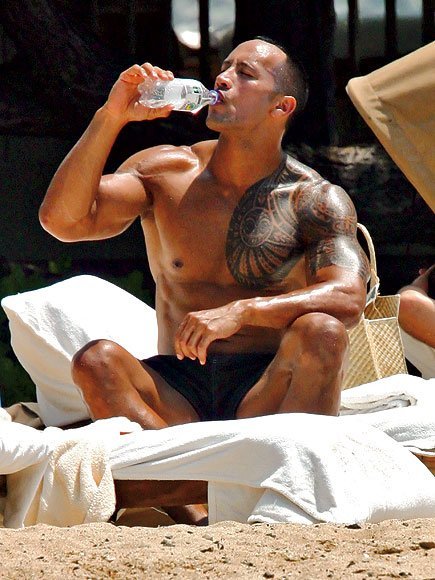 It's not only Hollywood's leading ladies that strive for the perfect beach body, the guys care about their physiques too. Most of these male celebrities live a pretty active lifestyle that allows them to build their six-packs naturally, and we thank God for that. Check out the fifteen best male celebrity beach bodies and let us know what you think. Who's your favorite sandy six-pack? You have to click through to see number 15.
1. Mark Wahlberg
Family man Mark Wahlberg showcases his gigantic biceps while holding his son Brendan, at the beach in Miami. The 43-year old actor (and former underwear model) is in amazing shape.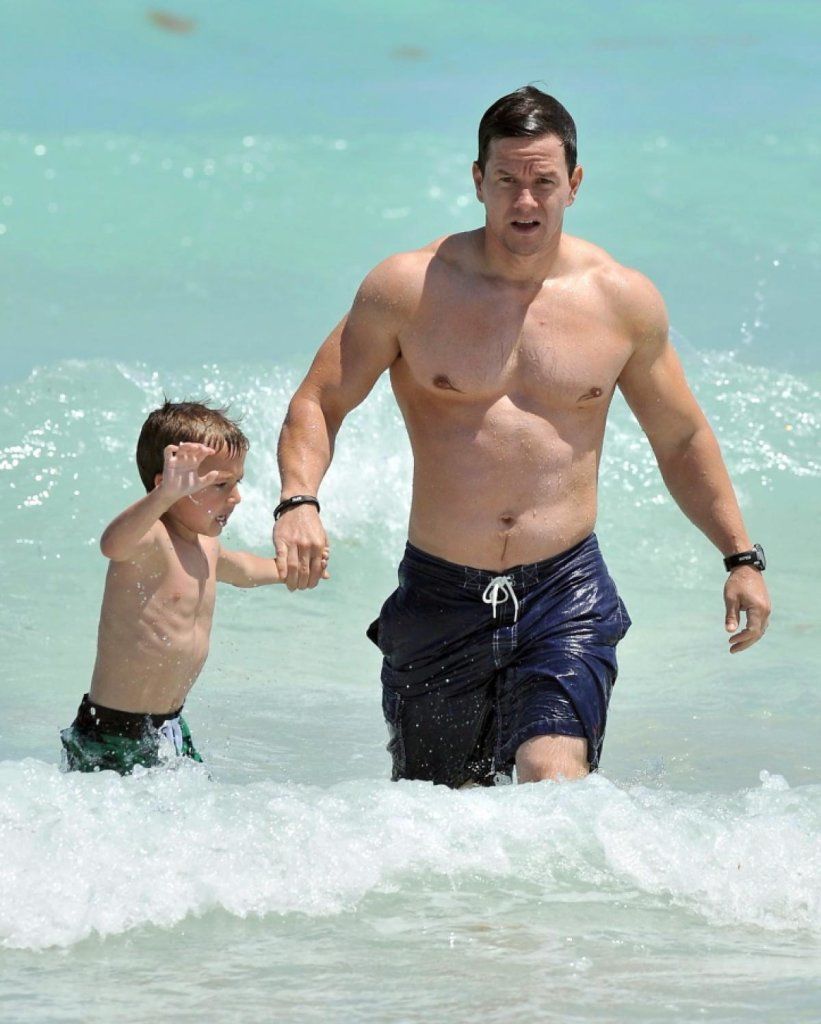 2. Zac Efron
The High School Musical star has definitely graduated to the University of Hard Bodies. Here's Zac showing off his six pack on the beach in Maui.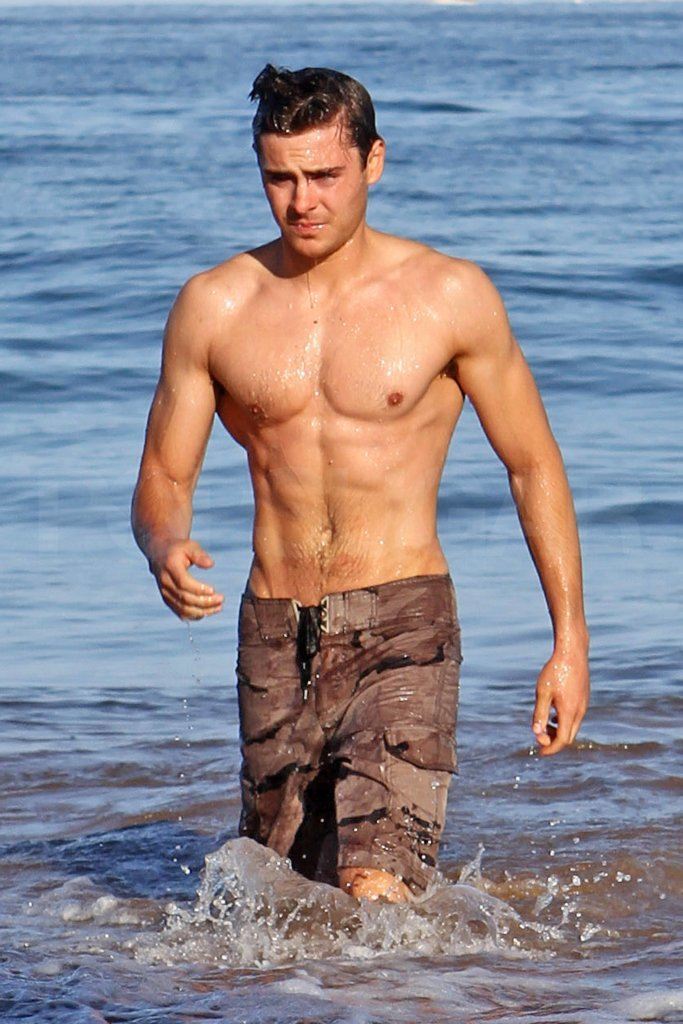 3. Matthew McConaughey
Matthew McConaughey is one of the most active male celebrities. He's always being photographed working out by the beach, whether it's yoga, surfing or tae-kwon-do. Take a look at the results.
4. Channing Tatum
Here's the Magic Mike star enjoying the surf on Bondi Beach in Sydney. We're definitely jealous that his wife, Jenna Dewan, gets to see him shirtless everyday.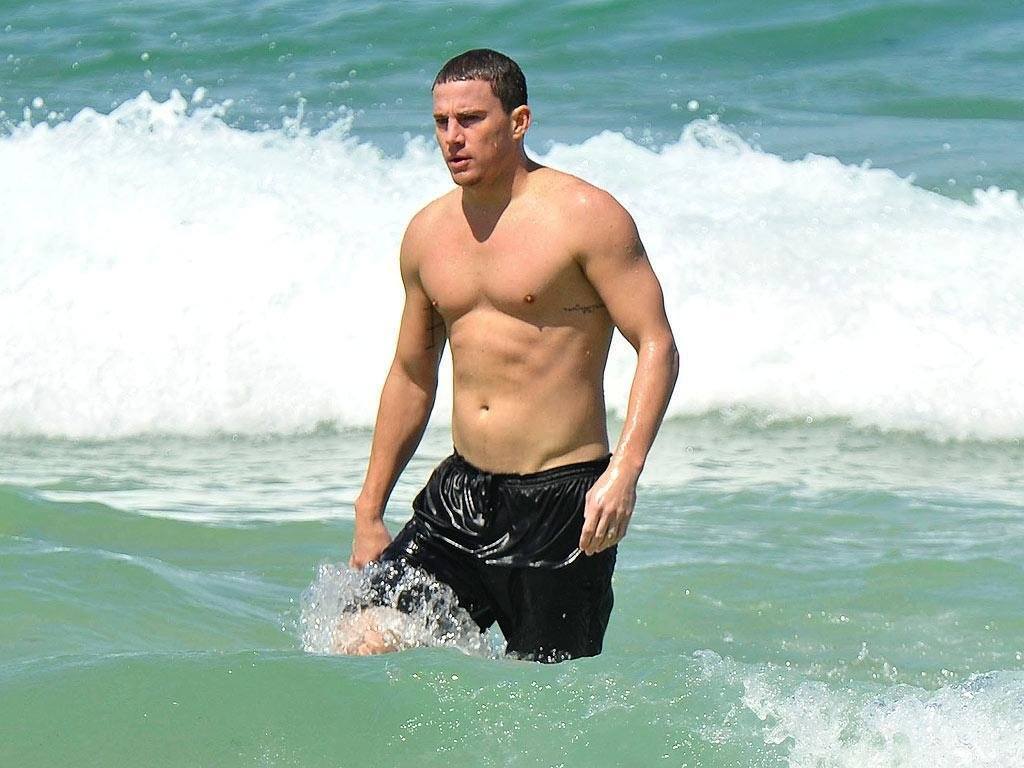 5. Chris Hemsworth
Let's just take a minute to watch Thor wring out his board shorts. Hemsworth was catching some waves in his native Australia a few months ago.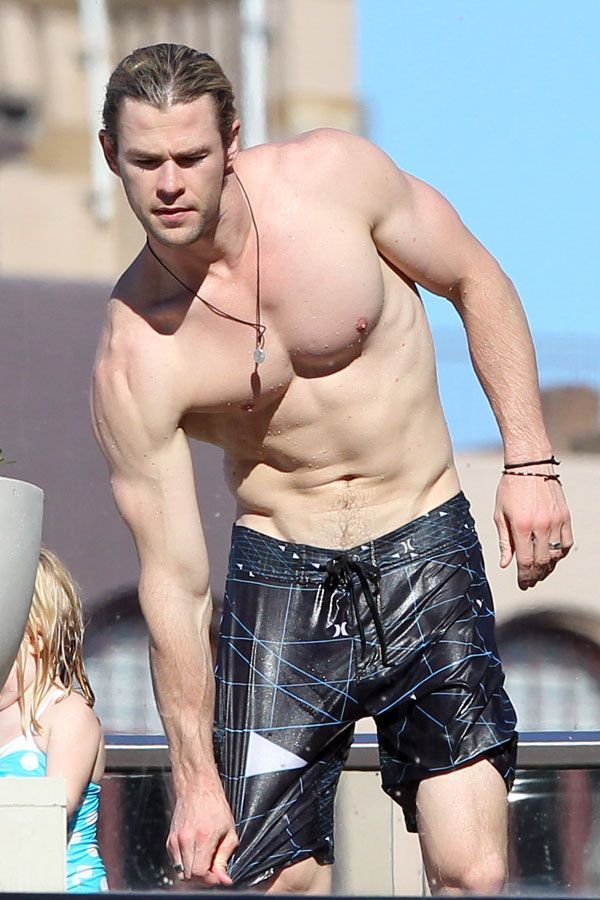 6. Mario Lopez
A.C. Slater looks better than ever. We love catching Mario in "dad mode." He definitely knows how to show off his abs even with a pail and shovel in hand.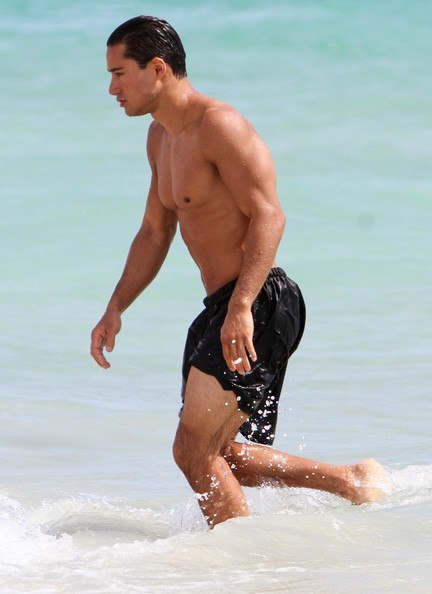 7. Dwayne "The Rock" Johnson
The Hercules star took a break from the heat to rehydrate. We wish we were that bottle of water. Definitely one of the hottest male celebrity beach bodies out there.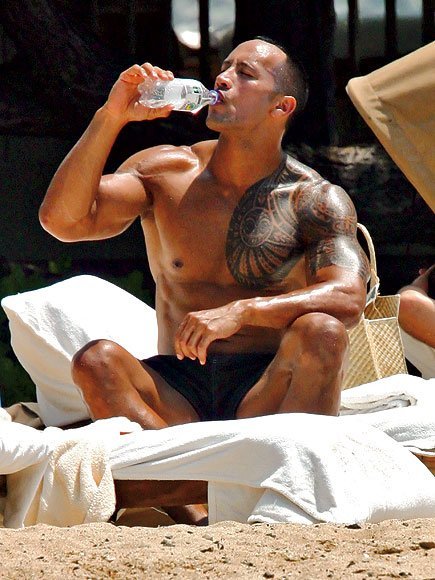 8. James Marsden
Can you believe that this X-Men star is 41? Neither can we! Check out that ripped beach body. There's no way it was born in the 70s.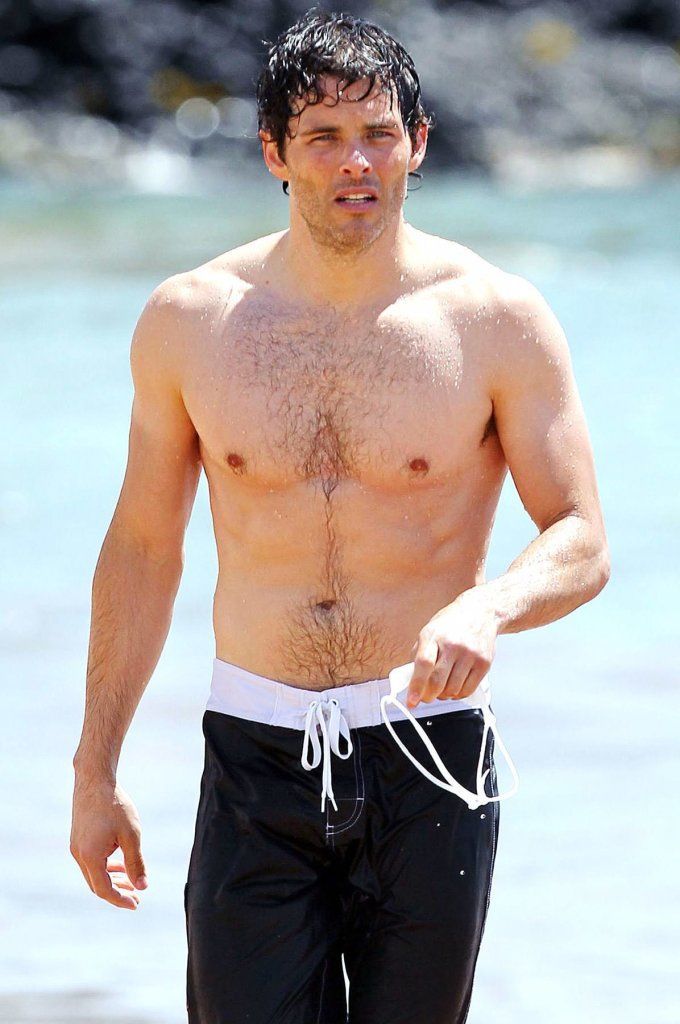 9. Joe Manganiello
The True Blood actor definitely has one of the hottest male celeb beach bodies. I mean, just look at those abs! No wonder he was able to nab Sofia Vergara.
10. Hugh Jackman
No wonder they call him Hugh Jackman, the guy is "jacked!" Look at those 46-year old biceps. We wouldn't mind going for a dip with him.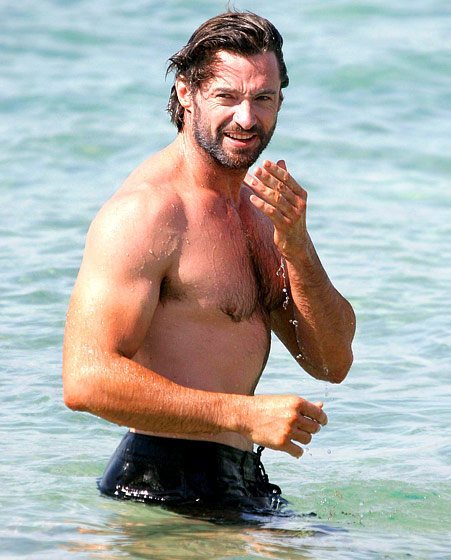 11. Kellan Lutz
The Twilight star shows off his rock-hard abs in Sydney. Don't you wish you were drowning and he was the only lifeguard on duty?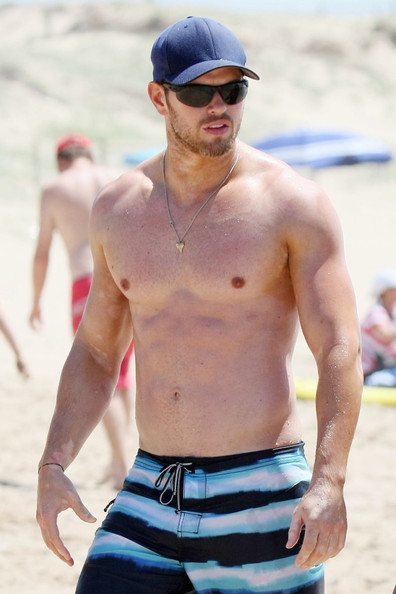 12. Jason Statham
Notorious bad boy Jason Statham showed off his toned physique on the beach in Malibu. The Expendables star definitely has that tough and mysterious look going for him.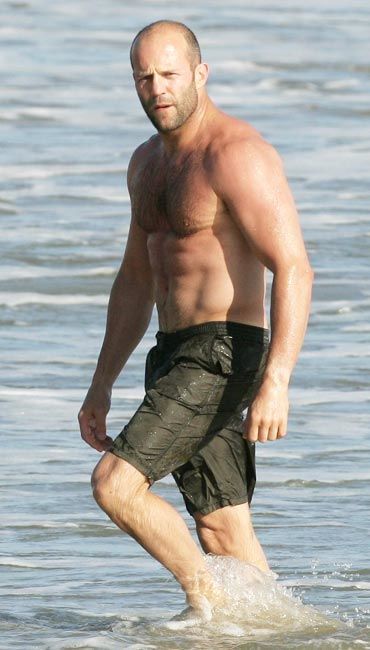 13. David Beckham
The soccer star shows off his boogie boarding skills and his astounding abs on a beach in Malibu.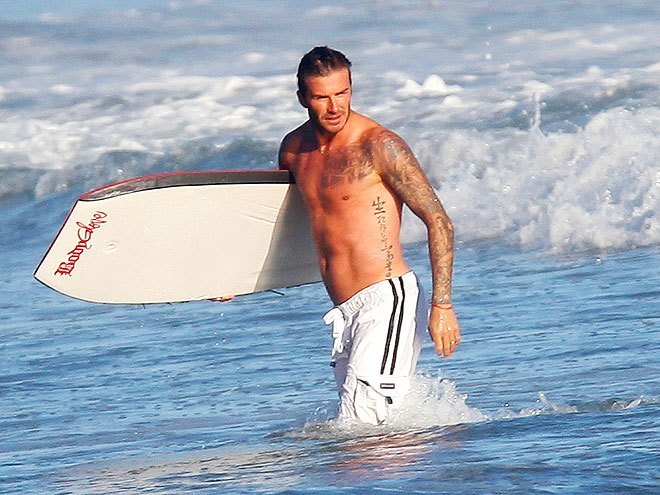 14. Dwyane Wade
The Miami Heat point guard shows off his athletic physique and bright white smile on the beach in Malibu with his son. Gabrielle Union is one lucky lady.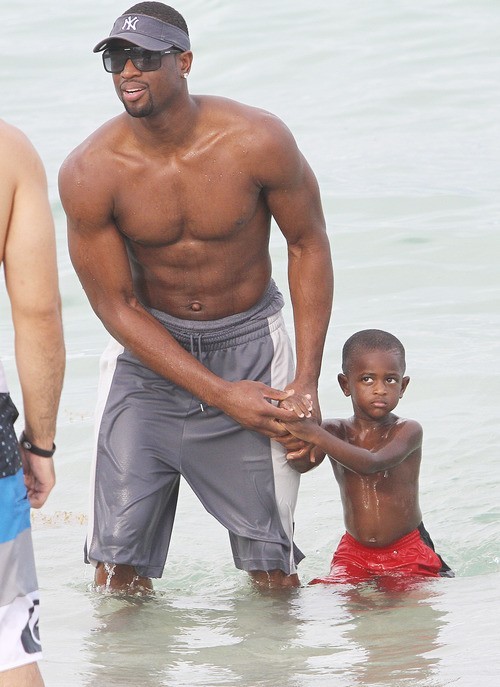 15. Shemar Moore
Last but not least! Criminal Minds star Shemar Moore is one of the sexiest men on television. He's also one of the sexiest men on the beach in Miami. Here's Moore posing for the photogs with a rum punch in hand.
So which of these are your favorite male celebrity beach bodies?