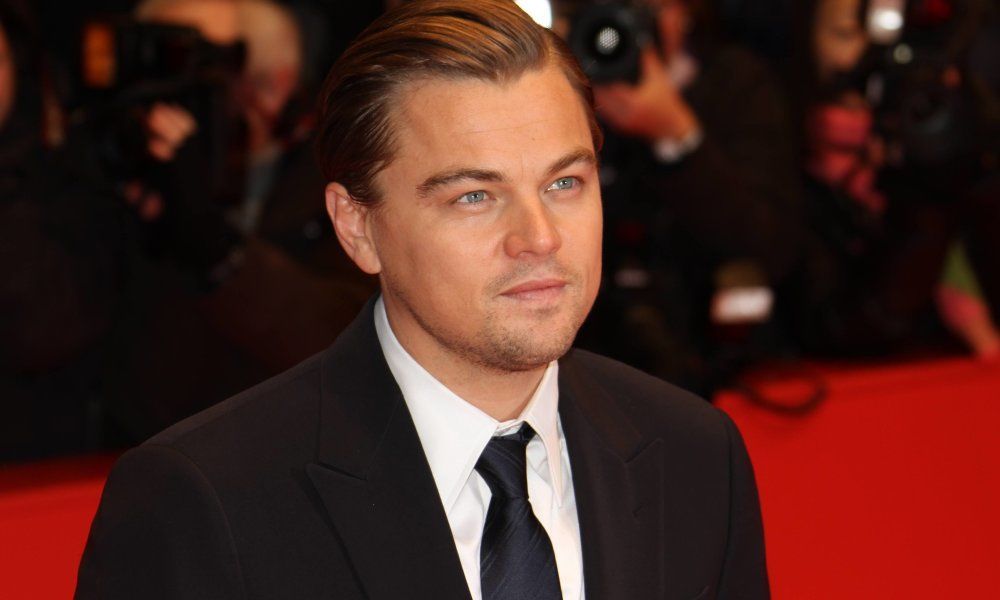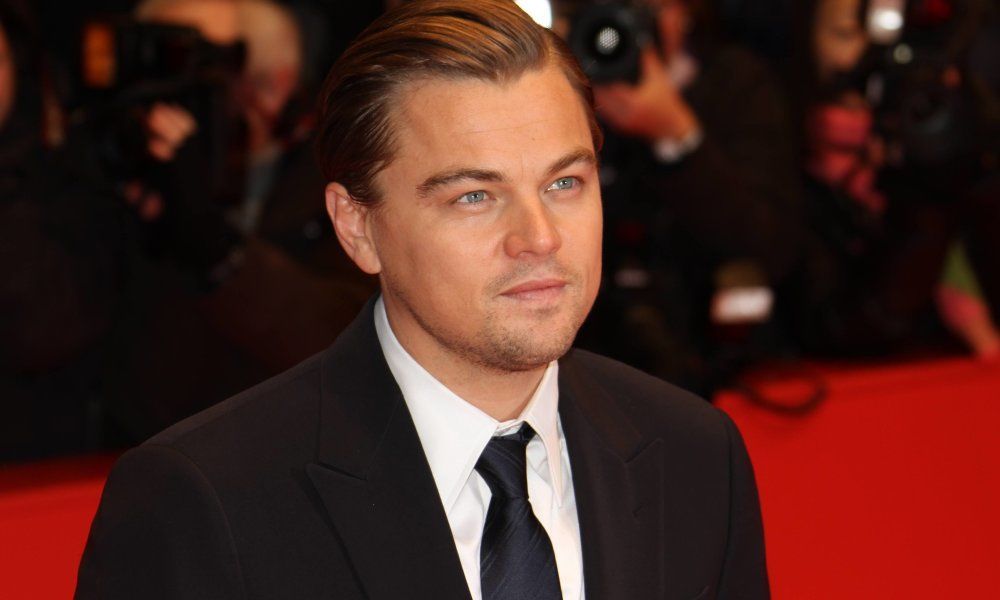 There are celebrities who use their fame and fortune in the support of causes that are for the good of everyone. Environmental issues have been a huge talking point in recent decades, as organizations, companies, and individuals across the globe seek ways to ensure we have a sustainable future. Keep reading to find out some of the stars that are doing their part for environmental conservation and bringing awareness to the issues. April 22 is Earth Day, and we salute these celebs for helping our precarious planet.
1. Pierce Brosnan
While he might have blown up a few things in his time as iconic character "James Bond", actor Pierce Brosnan is deeply passionate about wetland and marine mammal protection. Along with his memorable roles, Brosnan has starred in environmentally-targeted films and documentaries including Lethal Sounds and Oceans. So where did this concern for the environment begin? At age nine the actor and environmentalist became aware of the nuclear disarmament issue and carrying that into adulthood, went on to participate in a conference that aided Greenpeace in highlighting the problem. Since 2001 he's been a UNICEF Ireland Ambassador and before that in 1997, he was awarded the Green Cross International Environmental Leadership Award. From the mid-90s to early 2001s, he and his wife Keely Shaye Smith, worked alongside the Natural Resources Defense Council and International Fund for Animal Welfare and, he has headlined the Natural Resources Defense Council campaign against the effects of Navy sonar on whales.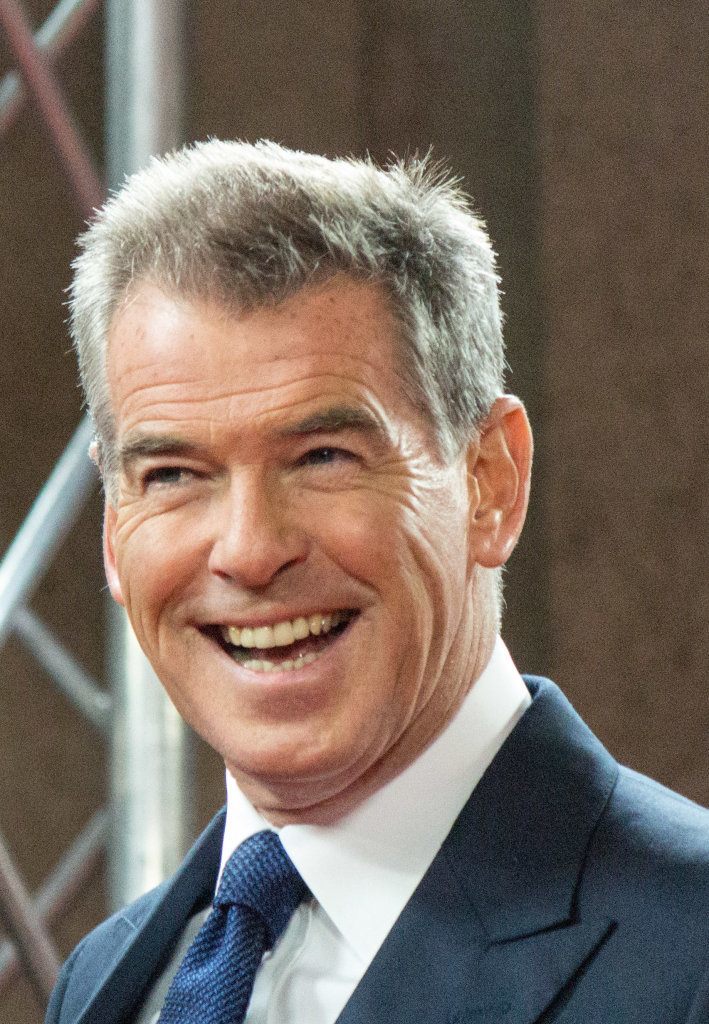 2. Alanis Morissette
Well-known for hit songs like "Ironic", "Hands Clean" and "You Oughta Know," Canadian-born singer-songwriter Alanis Morissette is an avid supporter of numerous political action and environmental groups. Along with Keanu Reeves, she narrated The Great Warming, which is a documentary film about climate change. Morissette is not all talk either and one of the ways she looks out for the environment on a personal level is by employing solar panels in her home. She's taken to her website to speak out against the Bush energy plan, Arctic drilling, and federal oversight of national parks, and in 2003 she was awarded the Environmental Media Association Missions in Music Award for her dedication to environmental causes.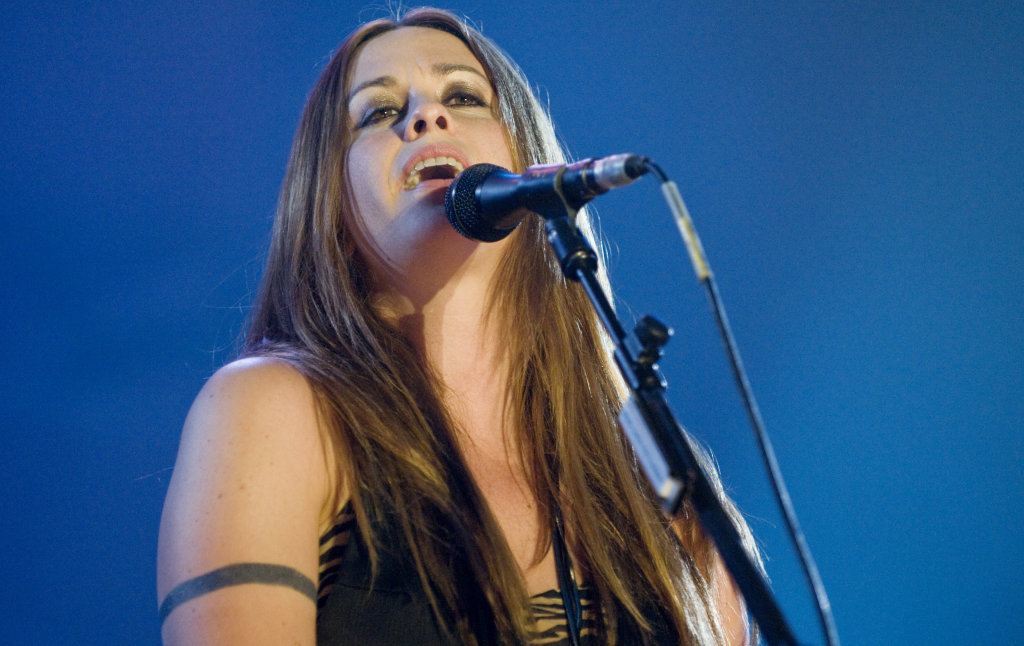 3. Sting
Known as widely for his environmental efforts as he is for his music, popular musician Sting, who's had such hits like "Fields of Gold" and "Desert Rose," is also co-founder of The Rainforest Foundation with his wife Trudie Styler. The foundation aids in saving the rainforests of South America and for his commitment Sting has had a Colombian tree frog species — Dendropsophus stingi — named after him. In addition to the foundation, in 1986 Sting headlined Amnesty's Conspiracy of Hope tour, and was a part of their 1988 six-week world Human Rights Now! tour. In that same year, he released "They Dance Alone", a single that highlights the heartbreak of relatives of victims of the Pinochet regime in Chile, known more commonly as the "disappeared".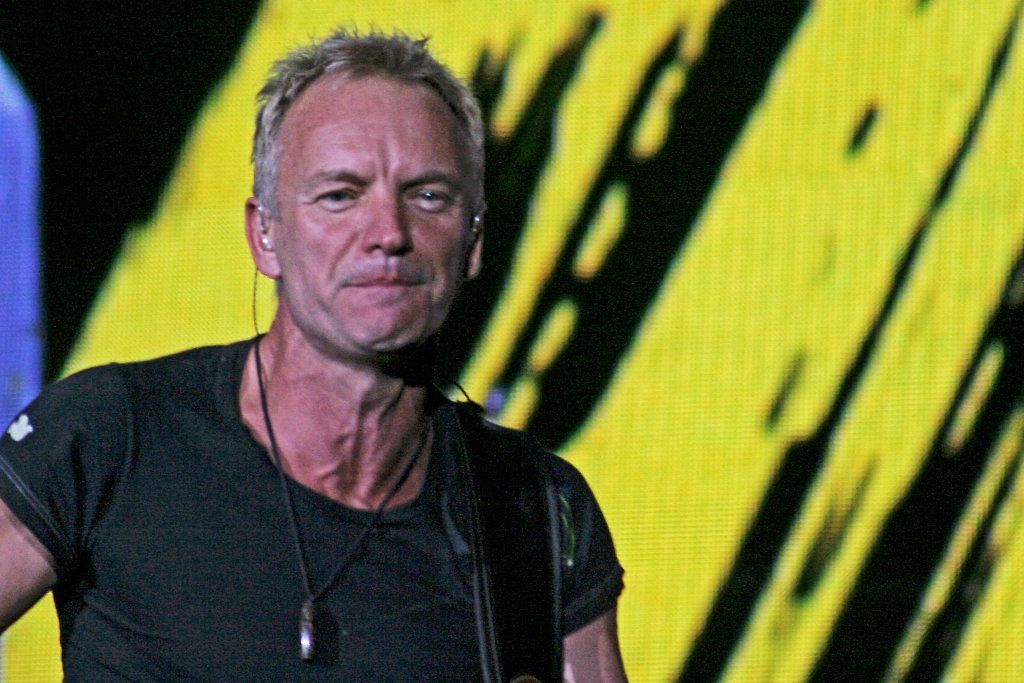 4. Natalie Portman
Another celeb that has used their fame for the good of the environment and their fellow man is actress Natalie Portman. As a child she was a member of World Patrol Kids, an environmental song and dance group. She has also been a vegetarian since childhood and after reading Eating Animals by Jonathan Safran Foer, became completely vegan, so it is no surprise that the actress is an avid supporter of PETA. In 2007 the Black Swan star was in Rwanda filming Gorillas on the Brink, a documentary film, and worked to preserve the African mountain gorillas tropical habitat. Portman has also highlighted the issue of child malnutrition, and works with Finca to help raise money for women in poverty to become entrepreneurs.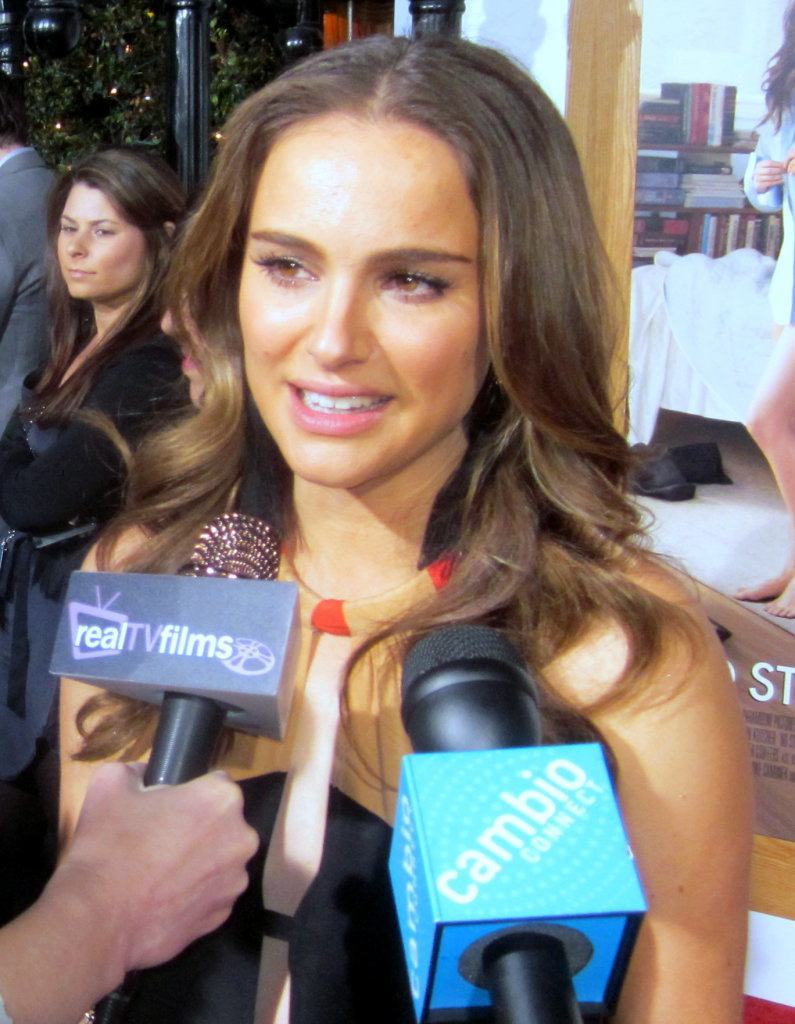 5. Leonardo Dicaprio
Despite a vicious onscreen bear attack, The Revenant star Leonardo DiCaprio continually and ardently highlights and promotes our planet's environmental issues. In 1998 DiCaprio took his passion a step further by launching the Leonardo DiCaprio Foundation, the aim of which is to bring awareness to the public about hazardous environmentally damaging trends. He is also one of the founders of a non-profit with the same aims called The Leonardo DiCaprio Fund at California Community Foundation. His many efforts have included speaking out for environmental and human rights, writing and producing 11th Hour, a global warming documentary, and in the past, he's served on the International Fund for Animal Welfare, World Wildlife Fund, and the Natural Resources Defense Council boards. He even used his recent Oscar acceptance speech as a platform to raise environmental awareness.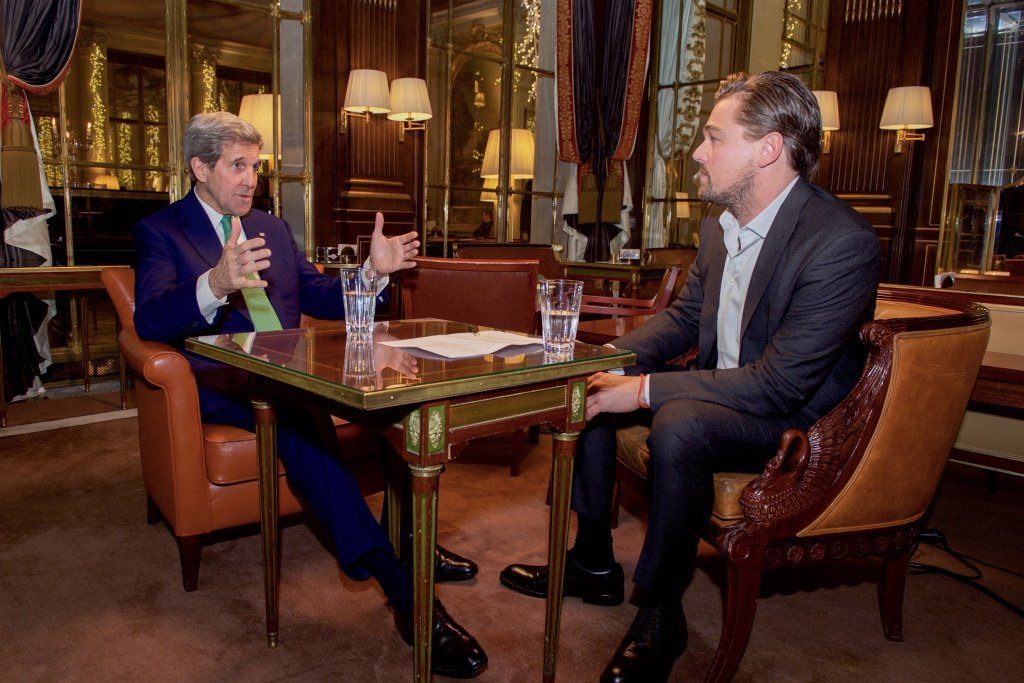 6. Julia Roberts
"Big mistake, huge." The popular Pretty Woman line could very well be what actress Julia Roberts says to herself whenever she goes up against those who would seek to harm our earth. Roberts has said that having children helped her to see the importance of preserving our environment, so that children have a sustainable future to look forward to. The Erin Brockovich star works closely with Earth Biofuels, the mission of which is to help support America's farmers, reduce the country's dependence on foreign energy, and work on overall environmental improvements. Additionally, she is the voice of "Mother Earth" for the environmentally-focused documentary micro-series Nature is Speaking, where environmentally-conscious celebs lend their voices to become elements of the environment. Others involved include Ian Somerhalder, Reese Witherspoon, Lupita Nyong'O and Liam Neeson.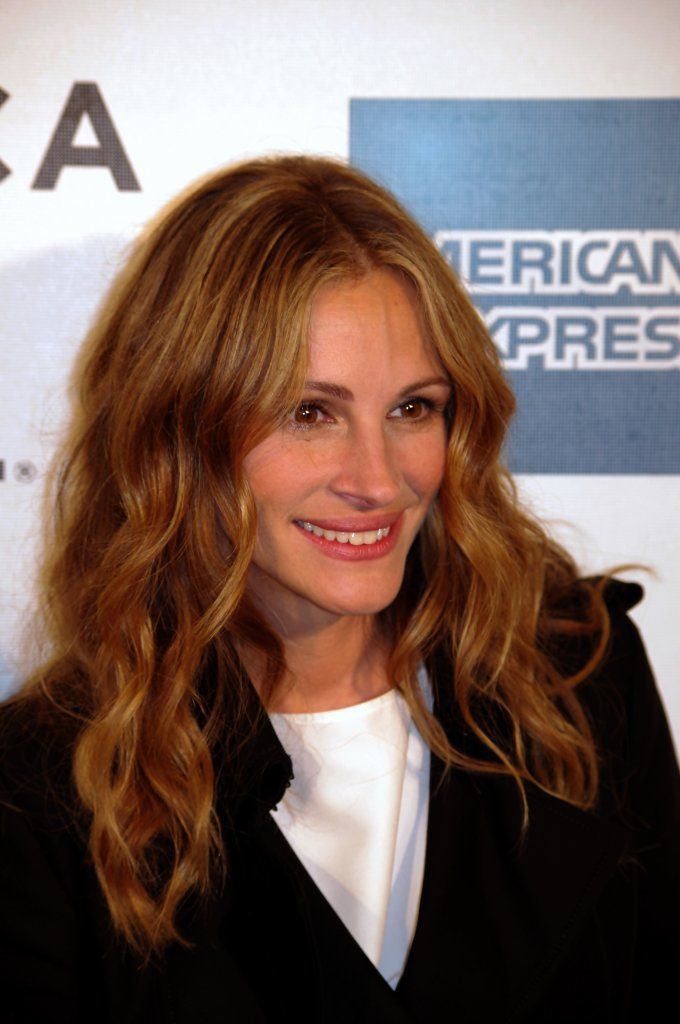 7. Edward Norton
Fight Club might have been the movie that cemented stage and screen actor Edward Norton's popularity, but he's also a hero of the environment for his dedication to its preservation. Norton is a regular contributor to Earthjustice, the Wilderness Society, and Grand Canyon Trust, which was founded by his father. This desire to give back runs in the family as upon leaving high school, the American History X actor worked for his late grandfather's national non-profit, the Enterprise Foundation, which offers affordable housing for low-income people in large cities. He is now a trustee for the organization and his grandmother and co-founder acts as vice president and secretary. Norton also oversees the Solar Neighbors Program, an organization that donates a solar energy system to one of Enterprise Community Partners' low-income families each time a celebrity buys one. Thus far over 25 systems have been purchased by stars that include Brad Pitt and Danny DeVito.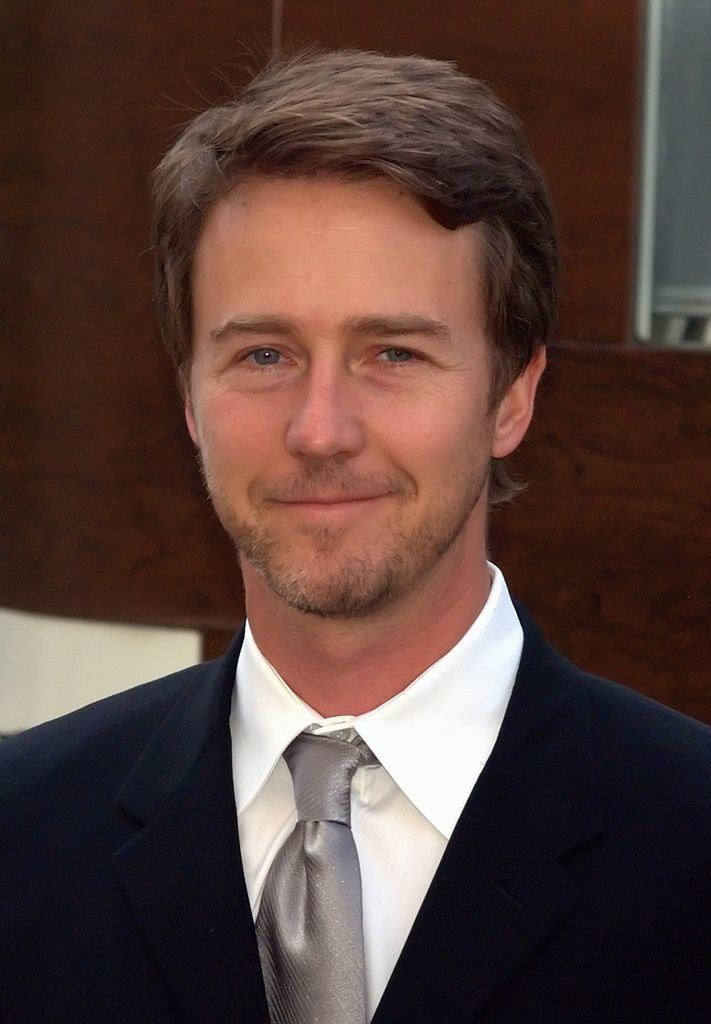 8. Daryl Hannah
While it's nothing new when a celeb is stopped and charged with a DUI or spends a night in jail, it's not often because they're standing up for environmental rights. Actress Daryl Hannah of Kill Bill fame staged a 23-day tree sit-in protest as a last ditch effort to preserve a Los Angeles urban community garden, and was arrested for her efforts. She is the founder of dhlovelife.com, which is a site teeming with environmental products, tips, and news, as Hannah felt there needed to be a more readily available resource for these things, where censorship was not an issue. She is also the host of lovelife, a video blog series where she delves into global sustainability and explores interesting ways to go green.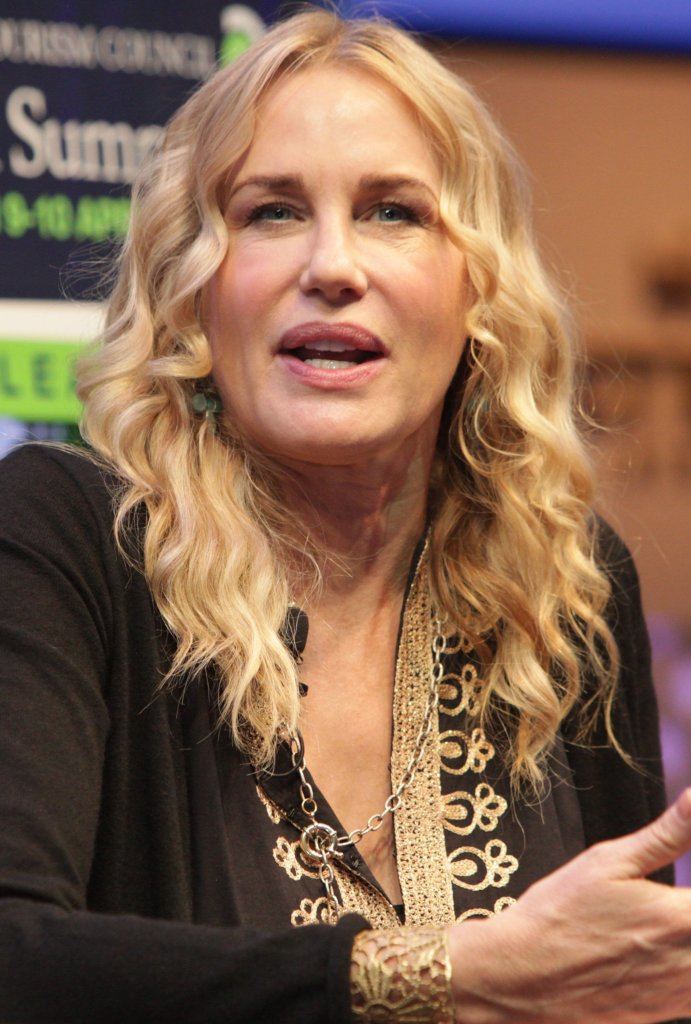 9. Danny Glover
In 1998, actor Danny Glover wasn't just starring in the latest Lethal Weapon blockbuster buddy cop film series where he starred alongside Mel Gibson. The humanitarian and producer was also being named as ambassador to the United Nations Development Program. He is respected as a dedicated advocate and philanthropist, with emphasis on advocacy for access to health care and education programs in the United States and Africa, as well as economic justice.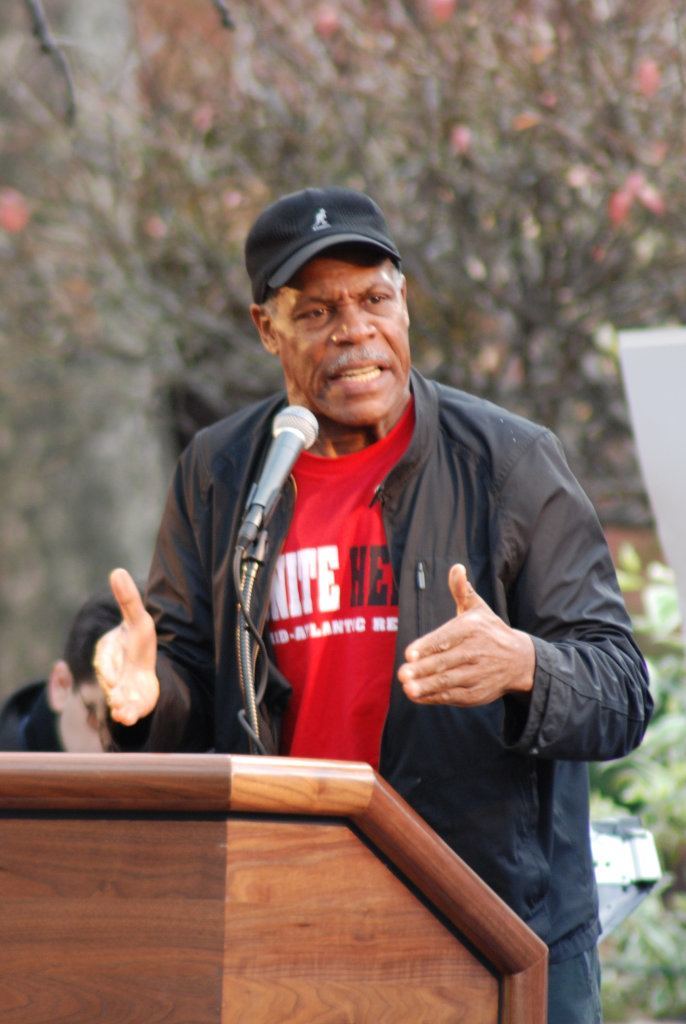 10. Hayden Panettiere
Quoted in Teen Vogue as saying, "The show [Heroes] put me in a place to speak for things that I'm passionate about [including the world's oceans]," Hayden Panettiere is actively involved in efforts to make the oceans a protected habitat for marine life and, is a hardcore supporter of the fight to end whale and dolphin hunting. On October 31, 2007, the Nashville star was singing a different tune when she protested the annual dolphin hunt in Taiji, Wakayama, Japan, alongside the Sea Shepherd Group and was featured in the Oscar winning documentary The Cove.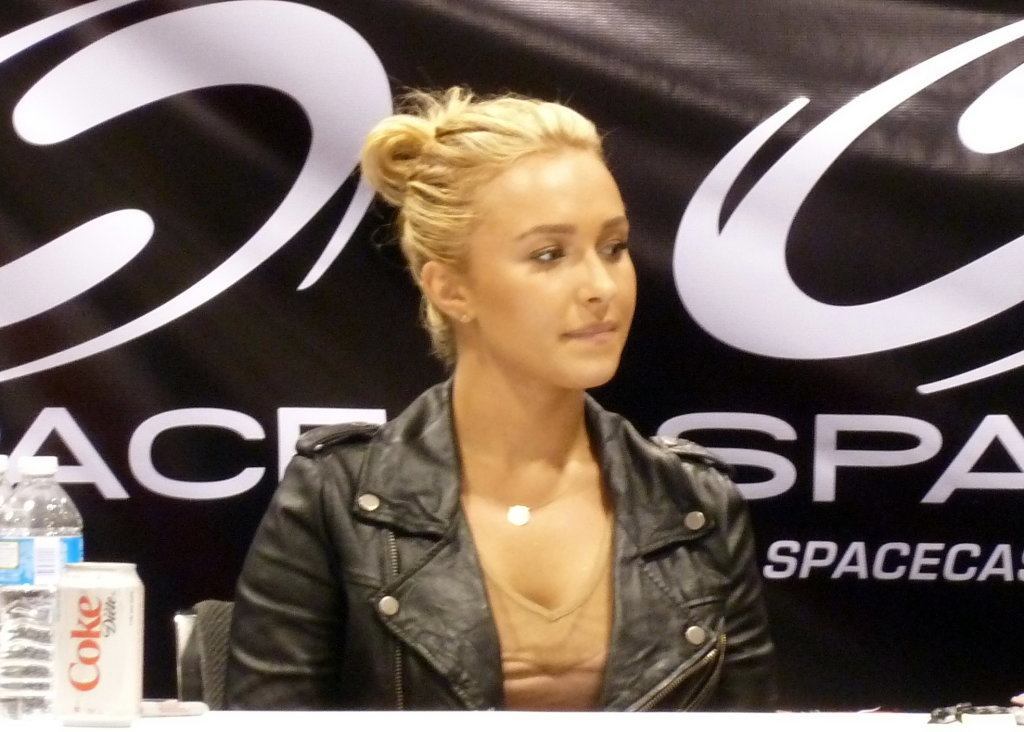 11. Brad Pitt
The Make It Right Foundation was formed after actor Brad Pitt brought together a group of experts in New Orleans to pool ideas and inspiration regarding building multiple green, affordable housing, to aid families in dire need after Hurricane Katrina's devastating blow to that region. The Moneyball and Meet Joe Black star got the idea after co-creating a design competition, which led to twenty environmentally-friendly, reduced energy, and affordable homes being built in that city. The foundation is a non-profit dedicated to rebuilding communities and lives in New Orleans' Ninth Ward, financing and building 150 new houses. Unlike his lead character leaving destruction behind in World War Z, Pitt's love of architecture led him to focus his global efforts to building green-structures, utilizing sustainable design and architecture. He is also co-founder of the Maddox Jolie-Pitt Foundation with his wife, actress Angelina Jolie.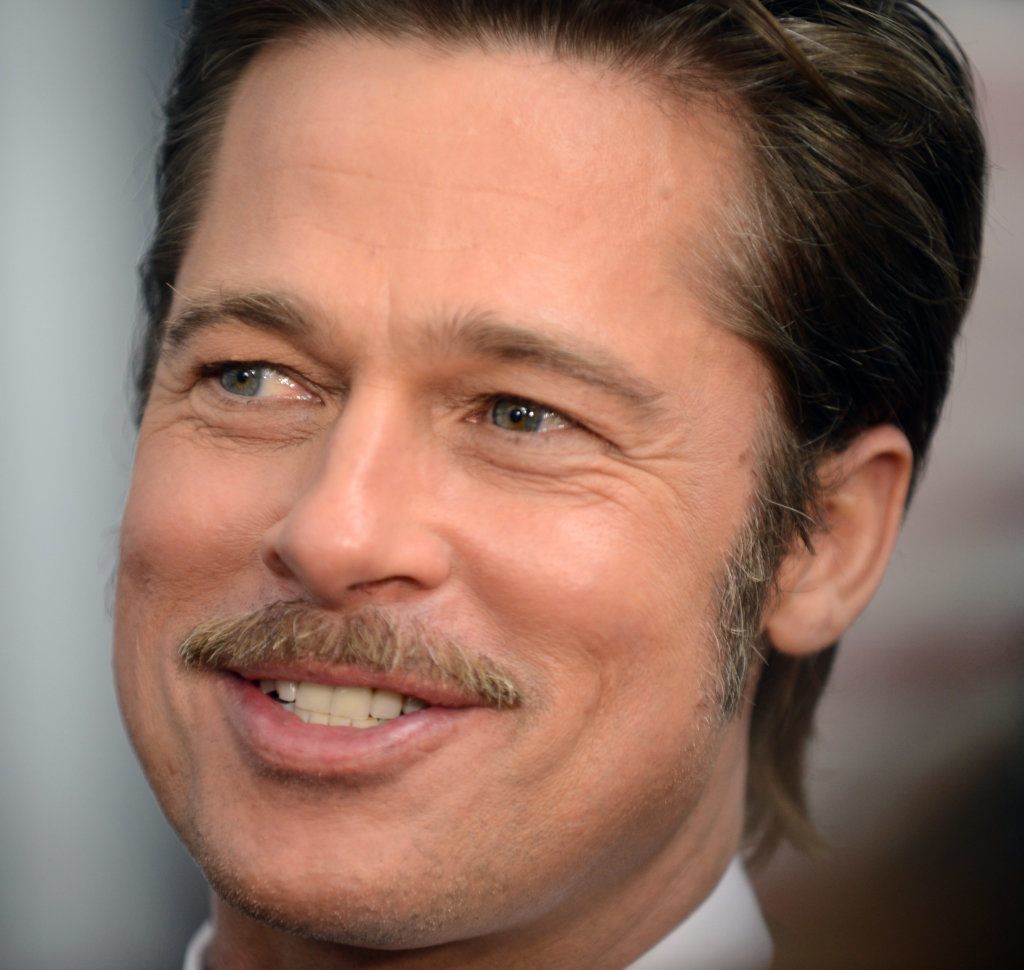 12. Cameron Diaz
Cameron Diaz was a Bad Teacher, but that hasn't stopped her from doing a whole lot of good for the environment. She is a supporter of Green Treks, Centre for Environmental Education, and the Environmental Media Association, is on the Pangea Day advisory board, and has participated in Live Earth in New York. Diaz adheres to an eco-friendly lifestyle making use of reused and recycled products, offsets her travels, uses minimal lightning, and energy-efficient home appliances. The Other Woman star's environmental push started around 2004, when she began work on MTV's environmental documentary series Trippin' (2005). The series explored locations across the world promoting environmental conservation to viewers.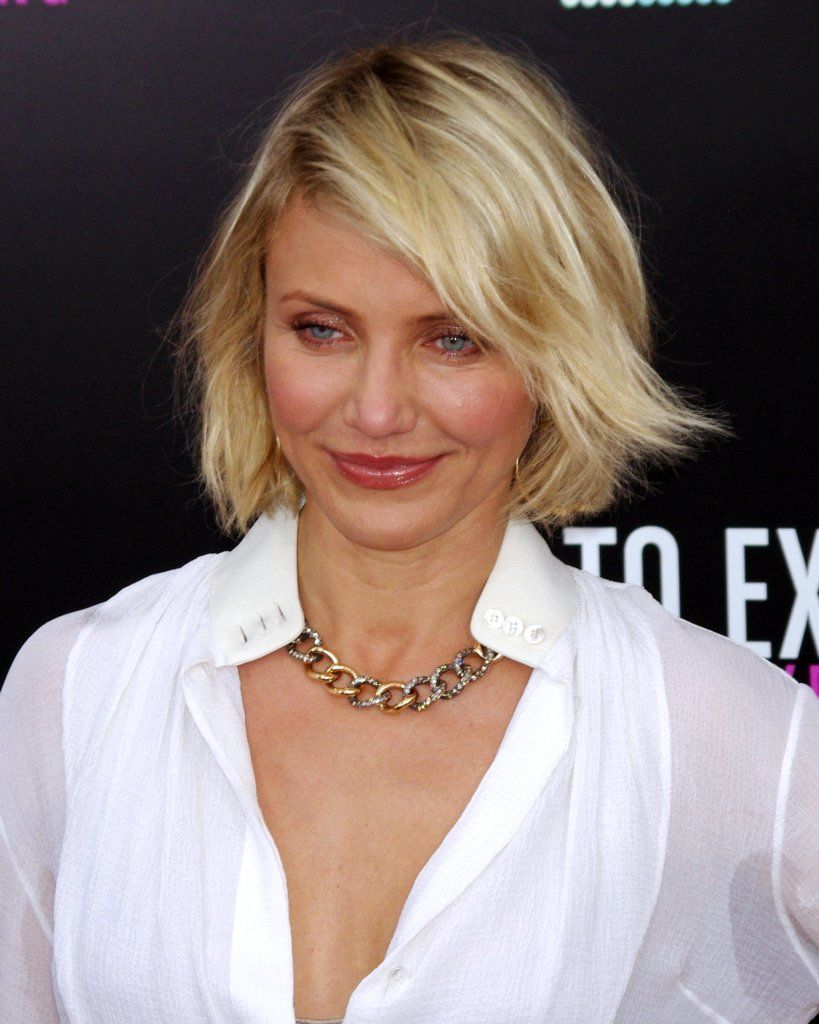 13. Harrison Ford
As one of the world's most well-known actors, Harrison Ford has used his celebrity status to highlight environmental issues worldwide. He has served on the board of Conservation International for more than a decade and is its vice chairman. After purchasing a 325 hectare ranch in Jackson, Wyoming, the Star Wars alum became interested in the environment as he developed a "sense of stewardship" for his land. He has said that being connected to nature in such a way helped him realize "the great needs of the Earth" and since then, Ford has donated nearly half of his property to the Jackson Hole Land Trust for conservation. These days "Indiana Jones" isn't as interested in the Temple of Doom as he is in conservation of biodiversity, as Ford believes this is "the issue of our times." His work in support of environmental conservation has been rewarded, as he won the Global Environment Citizen Award in 2002 and, a Central American ant found in Belize and Honduras, was named after him — Pheidole harrisonfordi.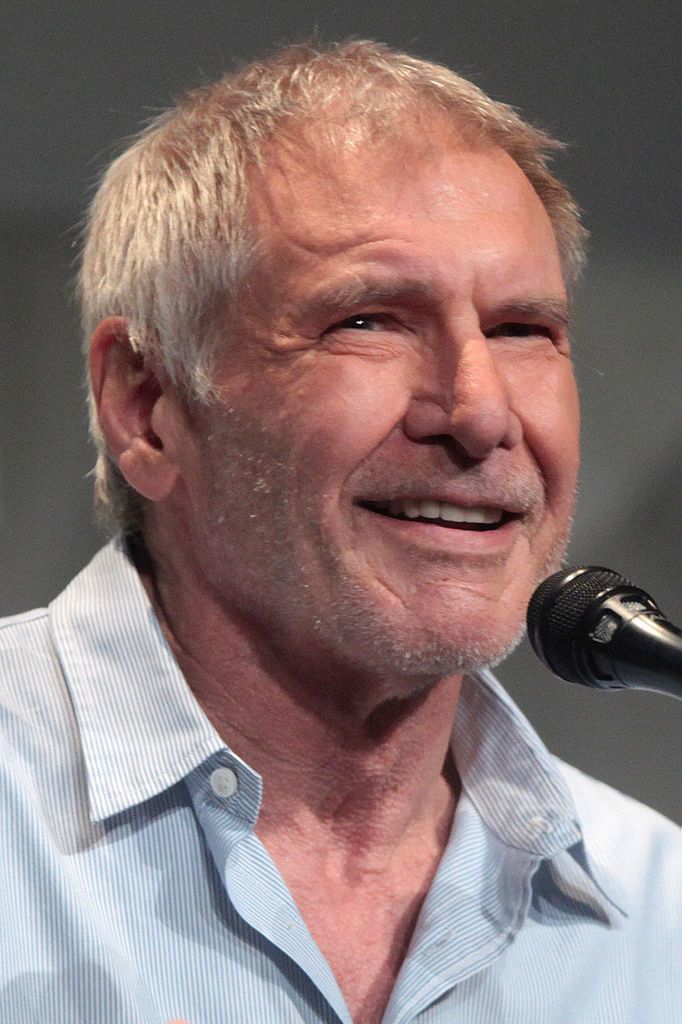 14. Jack Johnson
Founder of the All At Once Campaign, which works in tandem with the Johnson Ohana Charitable Campaign, musician Jack Johnson is keeping busy on the environmental conservation circuit. The campaign matched all fan donations to local charities in the Village Green area during his shows, raising up to $2500 per performance. The Banana Pancakes singer is a supporter of the Australian Marine Conservation Society—which aims to protect endangered sea turtles, established the Kokua Hawaii Foundation and subsequently performed at schools highlighting the charity and its cause, and supports Inspire Foundation's ActNow program. Johnson also lends his talent and other resources to numerous charities.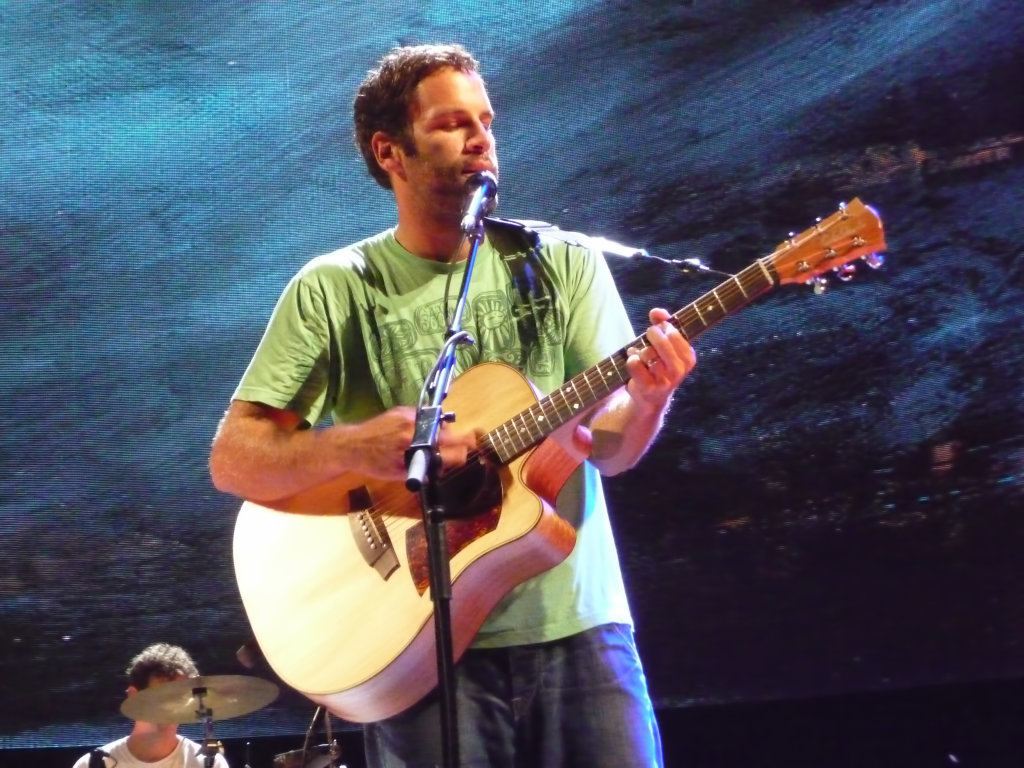 15. Angelina Jolie
The embodiment of the character that propelled her into international fame, Angelina Jolie's "Lara Croft" (Tomb Raider) depiction is far from the only thing this actress commands respect for. Her tireless efforts as a humanitarian and environmentalist have seen her recognized and named as a UNHCR Goodwill Ambassador at UNHCR headquarters in Geneva, and awarded Cambodian citizenship for her conservation work there by King Norodom Sihamoni, both in 2001. While in 2005, the Mr. and Mrs. Smith actress was awarded the Global Humanitarian Award by the United Nations Association of the USA for her work with refugees and UNHCR. Since filming Tomb Raider in Cambodia and becoming sensitive to the humanitarian crisis, Jolie's contributions both financial and otherwise have been numerous, speaking engagements to raise awareness countless, and support continuous. She is on the Yéle Haiti Foundation board, has assisted musician Wyclef Jean with his Clean Streets project, and co-founded the Maddox Jolie-Pitt Foundation with her husband, actor Brad Pitt, that focuses on environmental security in Cambodia.