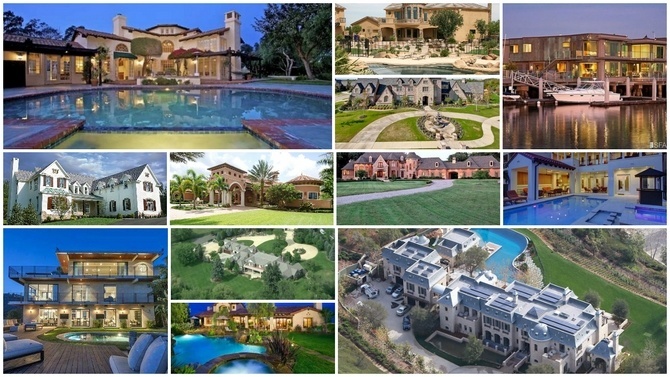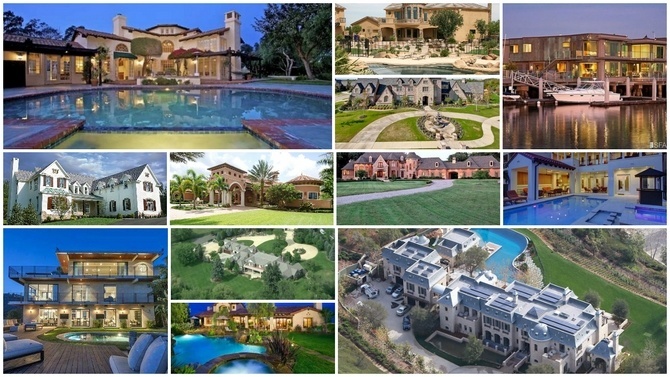 Being able to run with a ball and take a tackle pays huge rewards for those who make it to the big leagues. Pro football players at the top of their game make millions, and they have the mansions to prove it. Not only do they rake it in as a player, some also tack on lucrative endorsement deals on the side. Take a look at some of the palatial palaces these NFL athletes call home.
15. Patrick Peterson – Arizona Cardinals
After a day on the field, Patrick Peterson comes home to this modest $1.3 Million 8,300 square foot abode. It boasts seven bedrooms, eight bathrooms, a billiards room, a home theater and two cozy fireplaces. It also has not one but two separate swimming pools (because one just isn't enough) and a spa with rock waterfalls. There's also plenty of room for multiple cars in his enormous garage, and visitors have their own separate 1,050 square foot guest house to spread out in.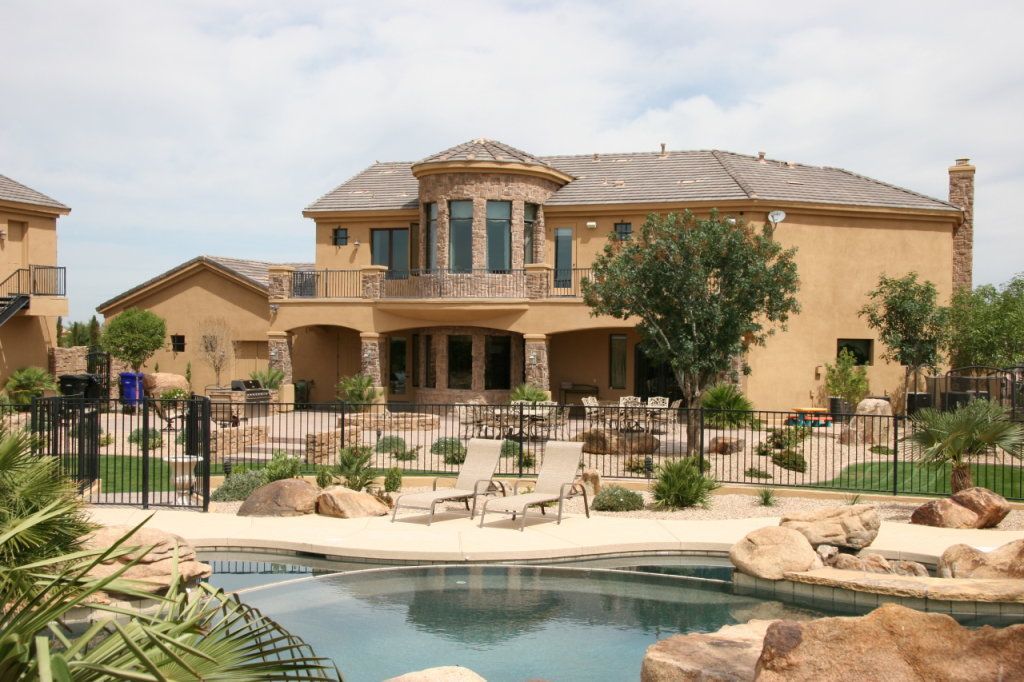 14. Matt Forte – Chicago Bears
Matt Forte shelled out a cool $4 million for his 9000 square foot Chicago pad, a stately mansion with 5 bedrooms, 5.5 bathrooms. The River North property features it's own movie theater, a fireplace in the master bedroom, an enormous walk-in closet, a grand 60 foot spiral staircase and a large rooftop terrace from which to enjoy the Chicago skyline.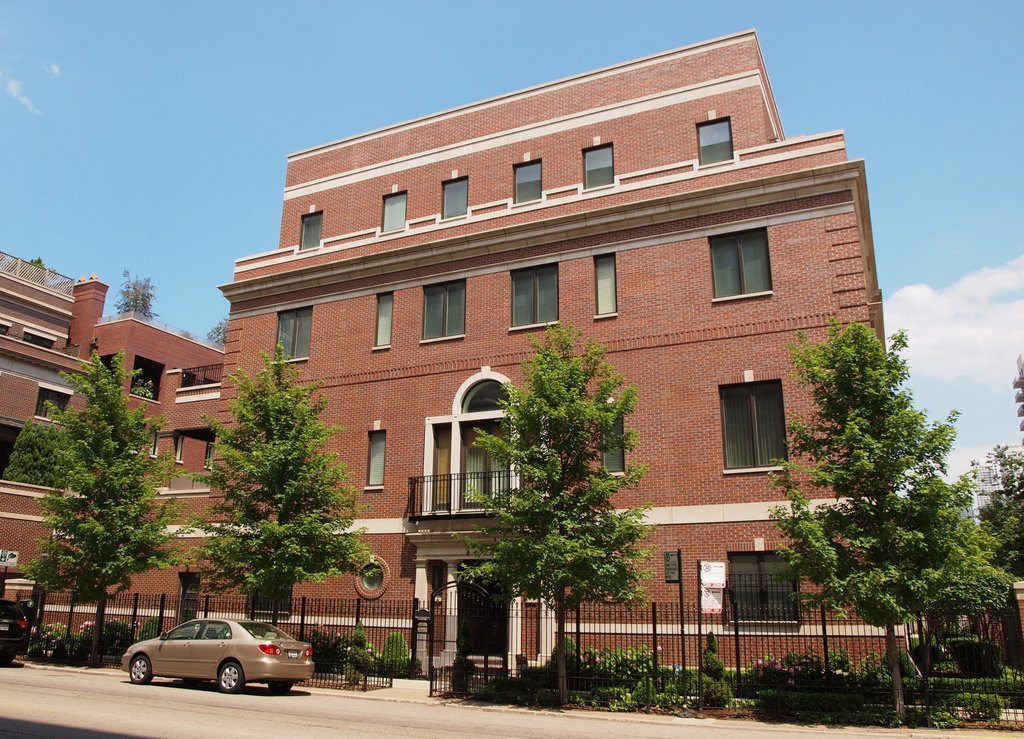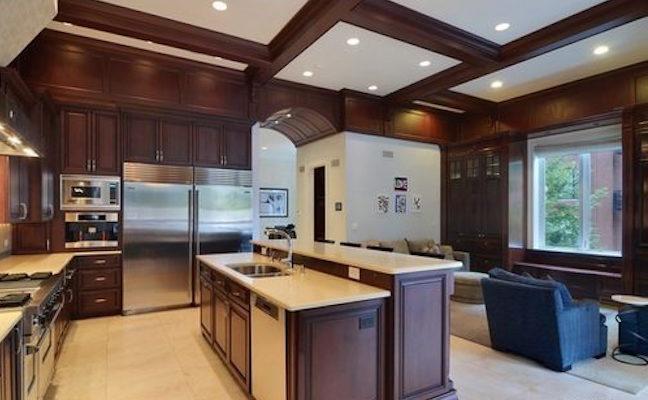 13. DeMarcus Ware – Denver Broncos
Former Dallas Cowboy DeMarcus Ware used to come home to this cozy 9,304 square foot mansion worth $2.2 million. Its English style has great curb appeal, and features six bedrooms, 7.5 bathrooms, four living areas, seven fireplaces, a chef's kitchen, a home theater and several bonus rooms (because one can never have too many man caves). The home is located in an exclusive gated community in Dallas, but Ware put it on the market when he moved over to the Denver Broncos.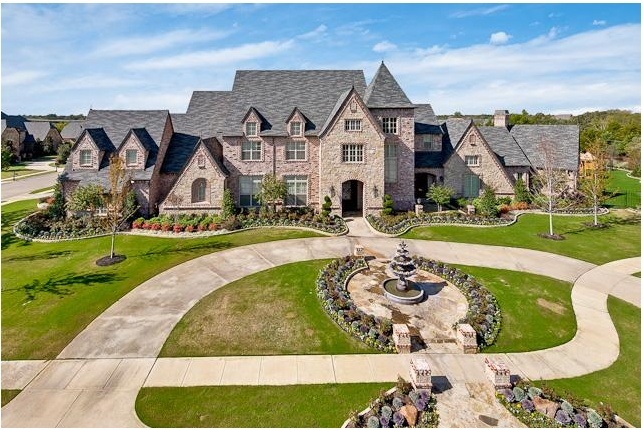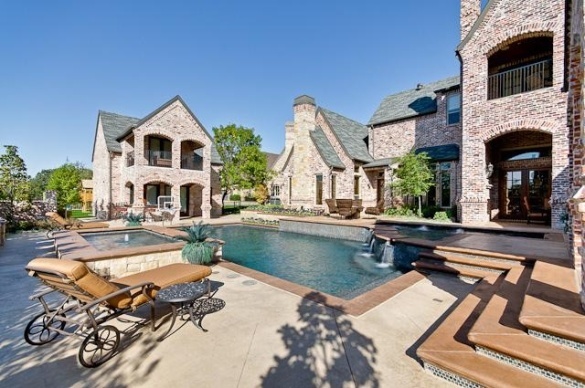 12. Richard Sherman – Seattle Seahawks
The Seattle Seahawk's cornerback bought this $2.3 million mansion after the team's 2014 Superbowl win. It was a relative steal, considering Jamal Crawford (of the Los Angeles Clippers) bought the home in 2006 for $3.2 million. The 9,435 square foot home has four bedrooms, two full kitchens, a billiard and games room with wet bar, an indoor swimming pool, and a hot tub for soaking those weary muscles in. He also has his own basketball court and, what every good man needs, his own personal in-house beauty salon.
11. Rob Gronkowski – New England Patriots
This Tampa, Florida 4,781 square foot home is worth $2.4 million. Some of its fancy features include a wood paneled elevator, elaborate aquariums, iPhone-controlled surround sound and no less than ten flat screen televisions. One can never have too many TVs.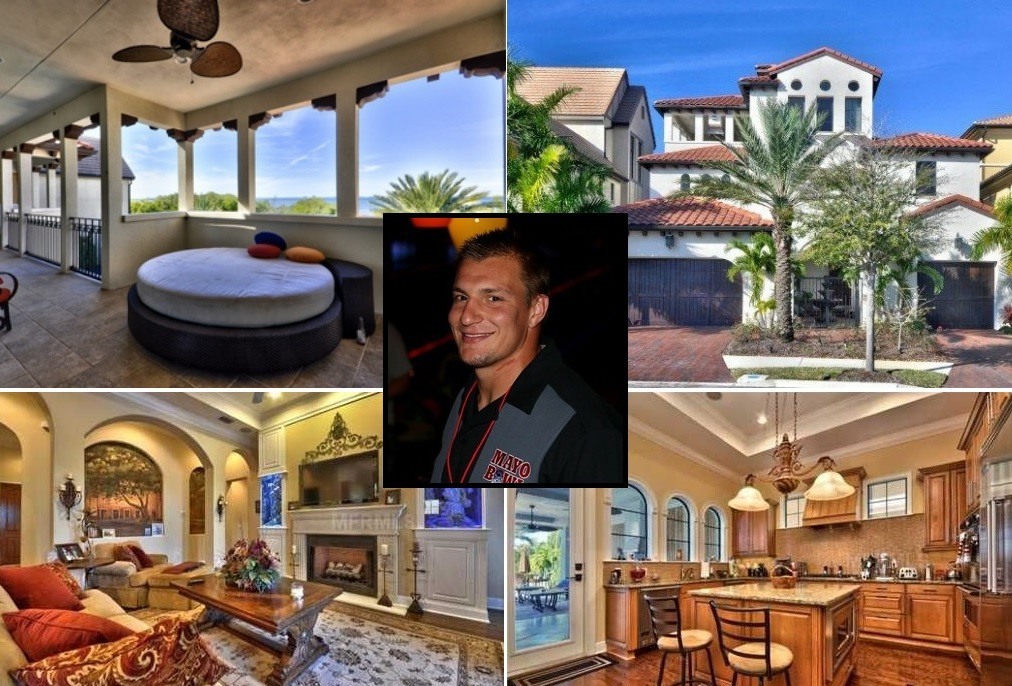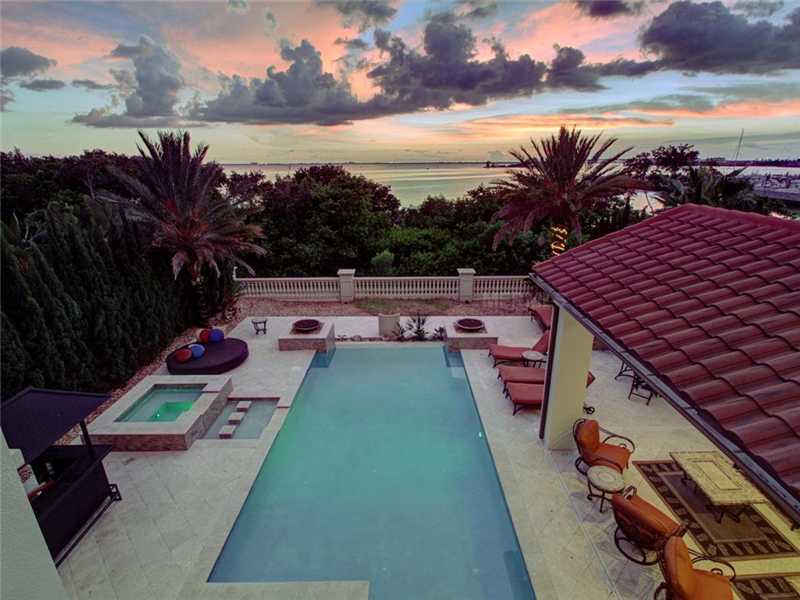 10. Robert Griffin III – Washington Redskins
Griffin's Virginia home backs onto a golf course, so he can relax on the links after game day. The 9000 square foot mansion has five bedrooms, four bathrooms and its own wine cellar. It sits on a three acre property, because you never want to be too close to the neighbors.
9. Devin Hester – Atlanta Falcons
Devin Hester put his Chicago-area brick beauty on the market for $2.65 million back in 2014 in anticipation of his trade. The estate sat on a 2.5 acre lot and boasted almost 10,000 square feet of living space on three floors. A state-of-the-art chef's kitchen, hickory flooring and hand painted features were some of this home's special touches.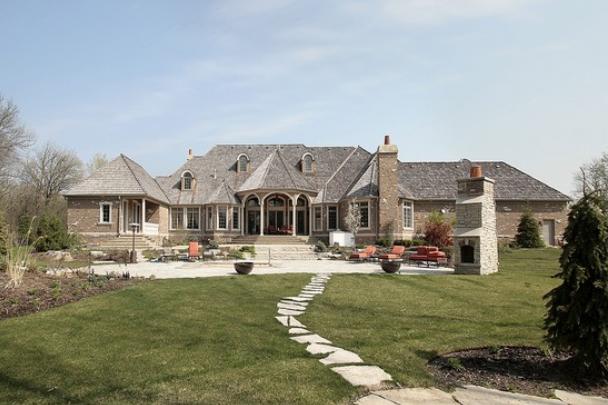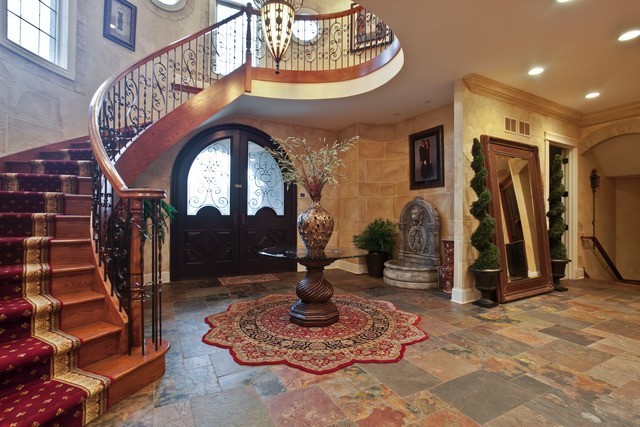 8. Philip Rivers – San Diego Chargers
River's $3.3 million modest mansion has six bedrooms, six bathrooms, a library, wine cellar and media room on the inside. On the outside, there's a stunning courtyard with an elaborate fountain, an outdoor fireplace to hang around, a built-in barbecue area, private manicured rose gardens, plus a grand pool complete with its own waterfall feature.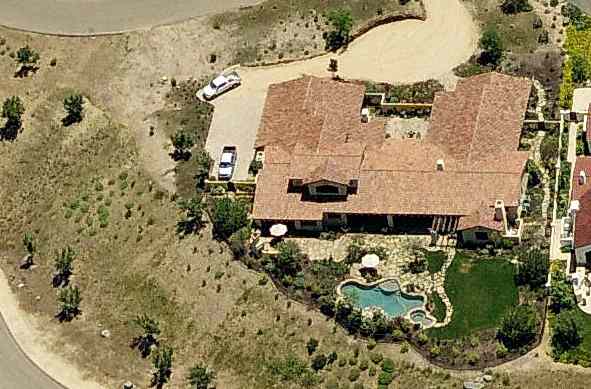 7. Marshawn Lynch – Seattle Seahawks
Located in Richmond, California, Lynch's $3.3 million home has 7,000 square feet of luxurious living space. It boasts five bedrooms and five-and-a-half bathrooms, which is a lot for this region of the country. Its best feature is its panoramic vista of San Francisco Bay, which makes that price tag a steal.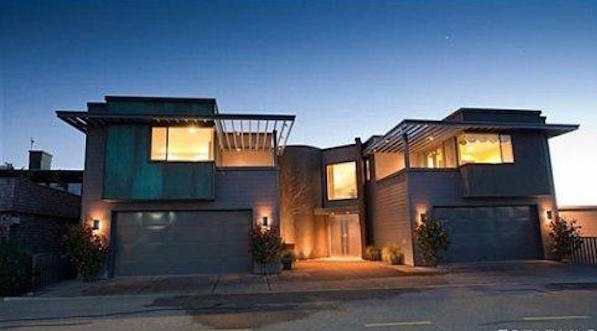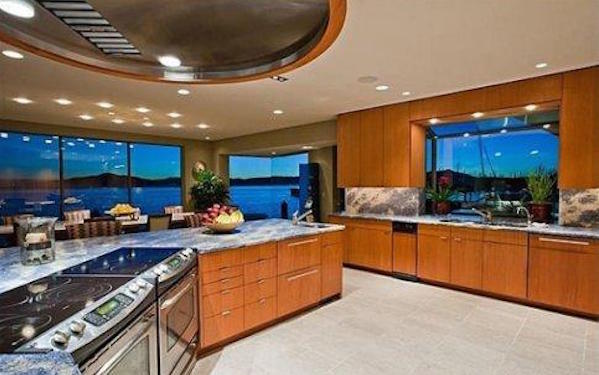 6. Peyton Manning – Denver Broncos
It probably comes as no big surprise that five-time MVP Peyton Manning has a palatial multi-million dollar home in Colorado. His whopping 16,464 square foot Georgian style mansion has seven bedrooms, eight-and-a-half bathrooms, multiple dens and living spaces and is worth $4.6 million. For that price, everything is done in high-end finishings and top-notch style. His master suite has two walk-in closets, and his gourmet kitchen is a chef's dream. Spread out among three floors, the home has an elevator for when the stairs are just too much to take. The landscaping on his three acre lot is impeccable, with plenty of room for team barbecues.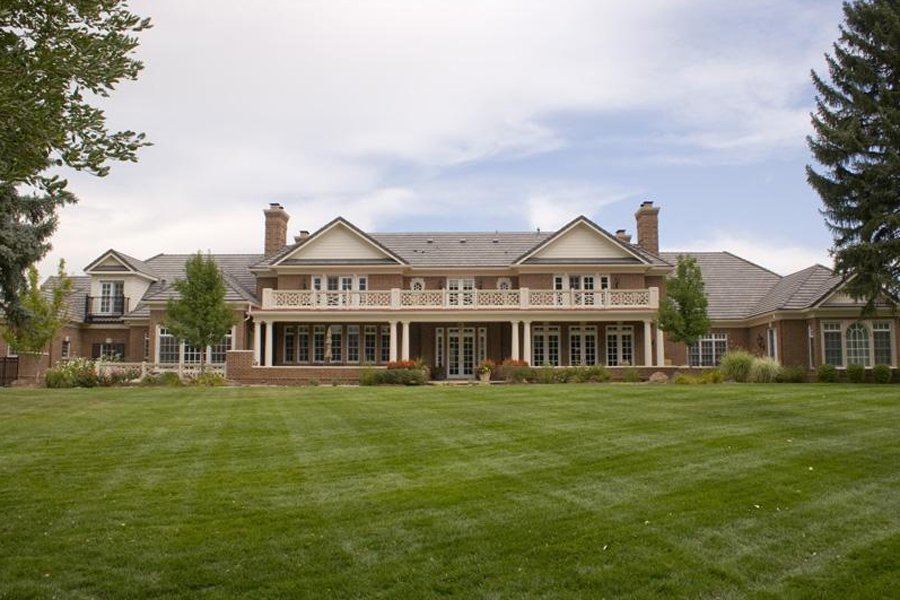 5. Reggie Bush – San Francisco 49ers
Reggie Bush treated himself to a gorgeous $5.7 million three-story 4,831 square foot house in the Hollywood Hills. It's most impressive feature? The uninterrupted view of LA, including the coast, canyons and skyline just above Sunset Boulevard. Walls of floor-to-ceiling glass capitalize on this panorama. The master suite is the whole top floor penthouse, featuring a spa tub, fireplace and wrap-around deck. Of course, you can't have a Hollywood abode without a pool and spa to chillax around.
4. Russell Wilson – Seattle Seahawks
Wilson's $6.7 million exclusive Bellevue dwelling boasts incredible views overlooking Lake Washington from every room. The Mediterranean-style home has seven bedrooms, seven bathrooms and ample living rooms over 10,210 square feet for him and his girlfriend, Ciara, to relax in. The home has a 500-year-old hand carved entryway, custom crafted Romanian cabinets, plus marble, granite and wrought iron features throughout. Its wine cellar can hold 2000 bottles of vino (how many does yours hold?).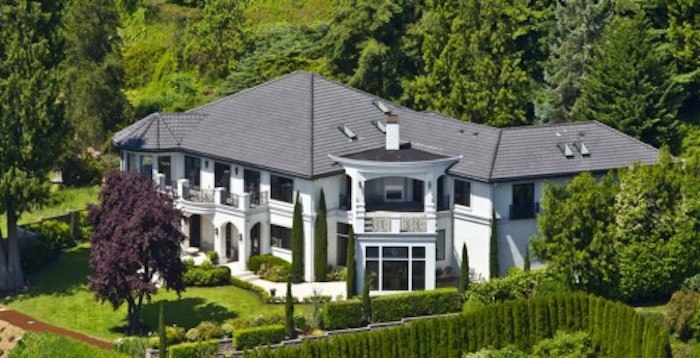 3. Aaron Rodgers – Green Bay Packers
What does $8 million get you these days? Beyond multiple bedrooms and bathrooms, Aaron Rodgers's mansion comes equipped with a fancy swimming pool and Jacuzzi spa area, an enormous dining room and a meticulously landscaped garden which includes a basketball court and football field, of course. He can well afford it after his MVP and Superbowl victories, not to mention multiple endorsement deals.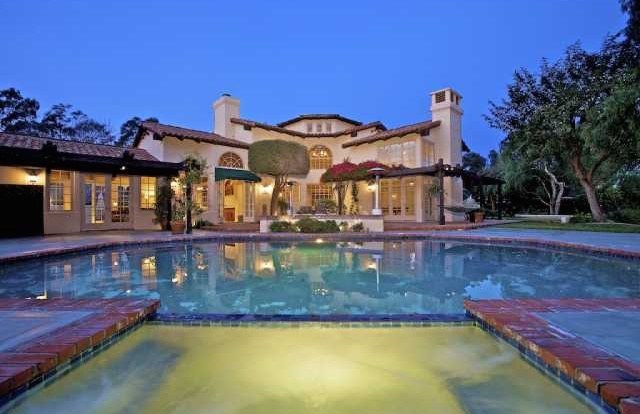 2. Tony Romo – Dallas Cowboys
Tony Romo spared no expense in his lavish custom-crafted mega-mansion worth a cool $9 million. They do things big in Texas. The massive 32,515 square feet home contains six enormous bedrooms, a study, three stunning fireplaces, a grand swimming pool and spa, plus plenty of outdoor entertainment space. The best part? It's not far from the stadium in Dallas Texas so his commute is a breeze.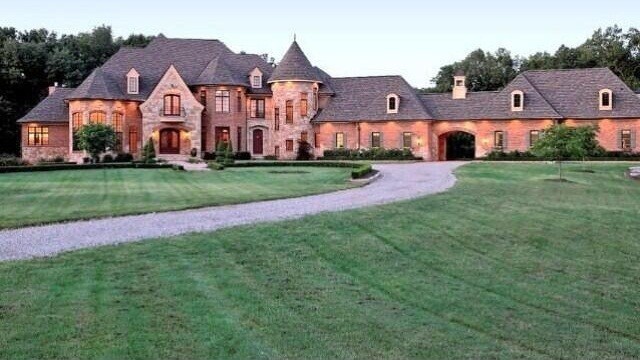 1. Tom Brady – New England Patriots
Between Brady's NFL salary and his wife Giselle Bundchen's income, this family didn't have to watch the budget when buying a home. They chose this fixer-upper in Brentwood, renovating it into an eight bedroom castle complete with a moat, a lagoon-shaped pool, two wings and six-car garage. The renovations paid off, as they flipped this $11 million 2008 investment into a $40 million sale to rapper Dr. Dre in 2014.