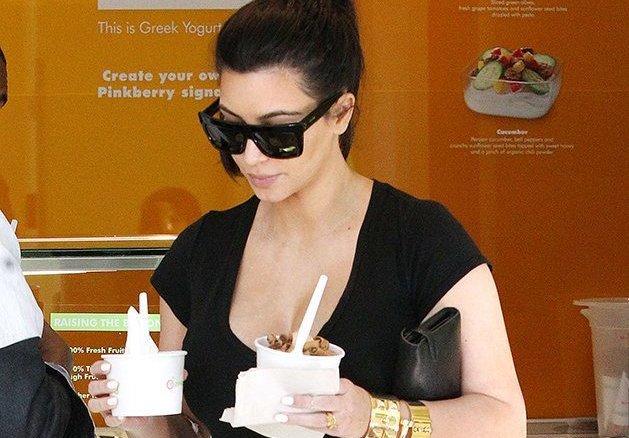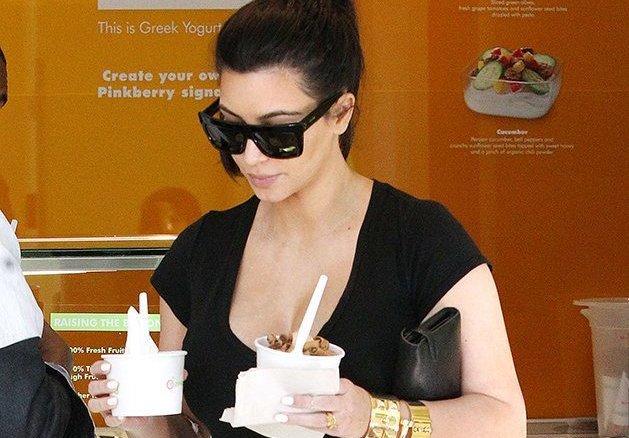 With Caitlyn Jenner's release to the world, Kim's second pregnancy announcement was a bit overshadowed. But yes, Kim and Kanye are in fact having another baby in December, and no, they will not be naming their child South or East. However, Kim will be eating a lot of Pinkberry, as she claimed frozen yogurt was one of her major cravings while pregnant with first daughter North. Here are eight times Kim Kardashian went to Pinkberry. Of course she always looked flawless indulging her sweet tooth.
1. She Even Craves It Without Being Pregnant
This is Kim from 2010. We can tell because her make-up and styling is different. This is definitely a pre-Kanye West outfit. Here we can see Kim stepping out of Pinkberry in LA, during the middle of the summer dressed in a fur vest and 4-inch studded heels. She even desserts in designer duds.
2. Head Over Heels
Kim loves the frozen yogurt from Pinkberry so much that she nearly fell over after taking her first bite. Here's Kimmy in 2010 leaving the chain dessert store in mega-high gray heels and cute crop top blazer.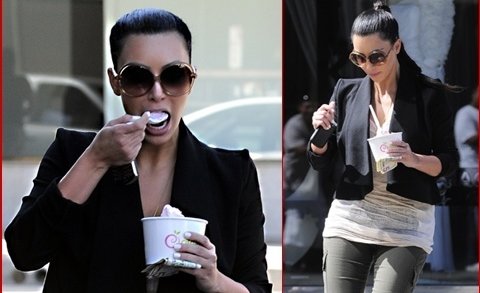 3. Balenciaga and Pinkberry
Here's Kim strutting the streets of LA in a 70s inspired outfit complete with bell-bottom jeans, huge frames and a colorful sweater. She's rocking a "black city" Balenciaga bag and a cup of her favorite sweet treat. Looks like strawberry fro-yo to us.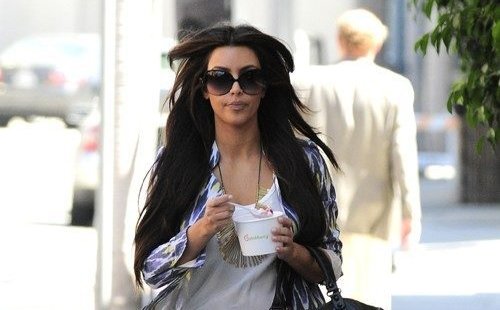 4. Pregnancy Cravings
Kim stepped out in February 2013, just a month after she announced her first pregnancy, in an oversized button-up, leggings and fringe boots. Again, she was holding a cup of Pinkberry frozen yogurt with strawberry and chocolate toppings. This is before Kim found out how much she hated her pregnancy weight gain.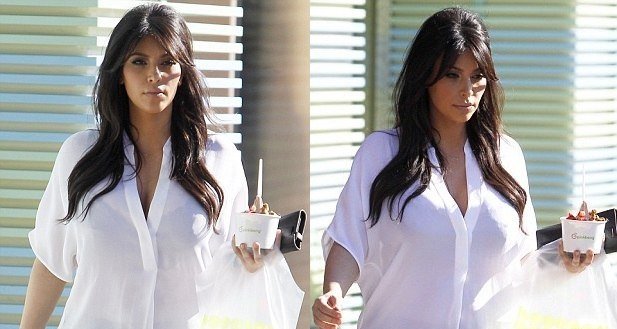 5. It's Mine!
Here's a very pregnant Kim K trying to steal a bite off her friend Brittny Gastineau's cone in March 2013. Kim, Brittney and friend Simon Huck lunched together in Beverly Hills before grabbing a quick bite from Kim's favorite maternity spot.
6. Kimye Hit Pinkberry
Kim stepped out in all black to feed her cravings with boyfriend at the time, Kanye West. The reality star donned leather leggings, a black v-neck, black shades and a red-flannel wrapped around her waist to satisfy her sweet tooth.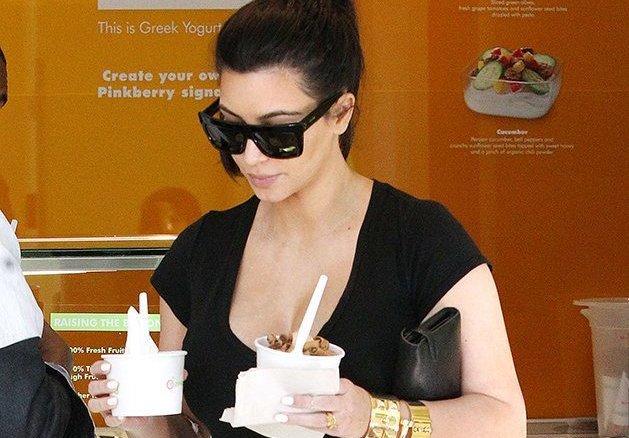 7. She Always Has Time for Dessert
I don't think anyone can look as good as Kim can while grabbing a cup of frozen yogurt. Here's Kim back in 2011. That rock on her finger was given to her by her fiancé at the time, Kris Humphries. The media mogul looks all business leaving the Pinkberry location in Beverly Hills.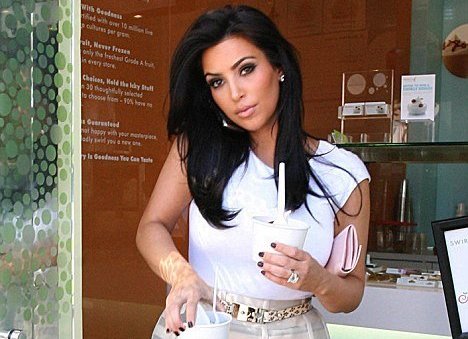 8. Stripes and Sprinkles
Kim even stopped by Pinkberry while she was across the pond. Here's Kim posing with her favorite sweet treat outside Selfridges in London. This was the first store to open outside of the US. Pinkberry has become an extremely successful international brand since its opening in LA in 2005.