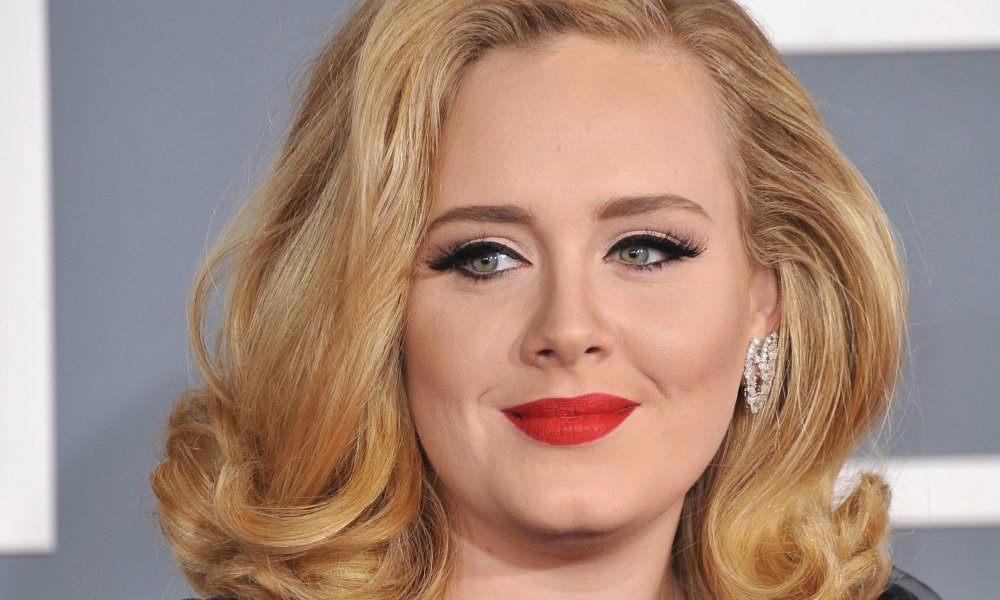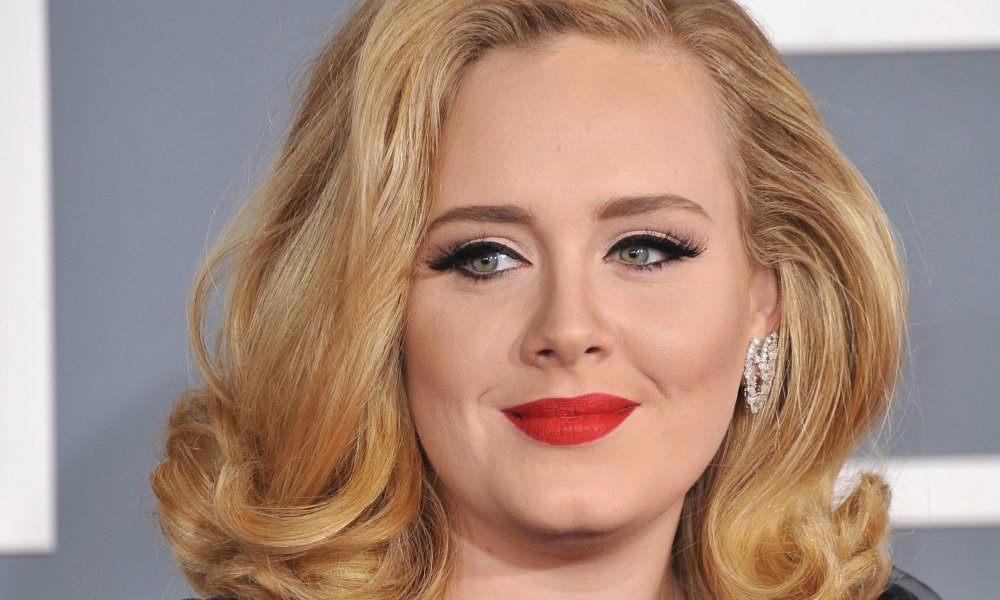 Besides being a multi-platinum selling artist and one of the biggest names to come out of the UK in the last few decades, Adele's known as an outspoken old-soul who doesn't conform to the parameters of image-obsessed Hollywood. The curvy songstress could care less about what people think about her full figure because she'd rather fans stay focused on her voice saying, "I don't make music for eyes. I make music for ears." Besides her love of red wine and her pet Dachshund, Louis Armstrong, these are the nine things you should know about the 27-year-old mezzo soprano.
1. Childhood Chaos
Like many great musicians before her (Madonna, Cher, Prince etc.) Adele prefers to be referred to by one-name only. The songstress was actually born Adele Laurie Blue Adkins in Tottenham, London on May 5, 1988. She is the daughter of an English mother, Penny Adkins and a Welsh father, Mark Evans. Adele's father left when she was two, leaving her 20-year-old mother to raise her on her own. Adele admits that she and her mother moved around a lot throughout her childhood. A young Adele became interested in music at age four and enjoyed performing renditions of her favorite group, The Spice Girls, at dinner parties.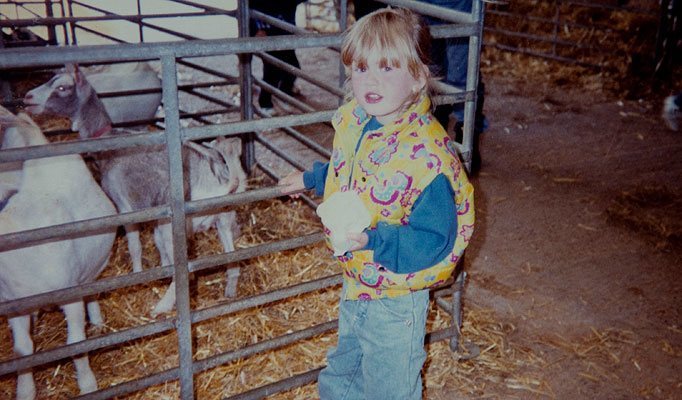 2. She Went to School with Jessie J and Leona Lewis
Adele spent four years at the prestigious BRIT School for Performing Arts and Technology, before graduating in 2006. She was given a recording contract by XL Recordings after a friend posted her demo on Myspace that same year. The school is known for its notable alumni and also graduated other famed British musicians including Amy Winehouse, The Kooks and Imogen Heap.
3. You'll Never Believe Why She Cancelled Her 2008 US Tour
It was for a boy. I bet you'd never suspect that someone as seemingly independent as the "Hello" singer would cancel work for a beau, but she did. Adele cancelled her 2008 US tour to spend time with a former boyfriend. She admitted: "I was drinking far too much and that was kind of the basis of my relationship with this boy. I couldn't bear to be without him, so I was like, 'Well, OK, I'll just cancel my stuff then…"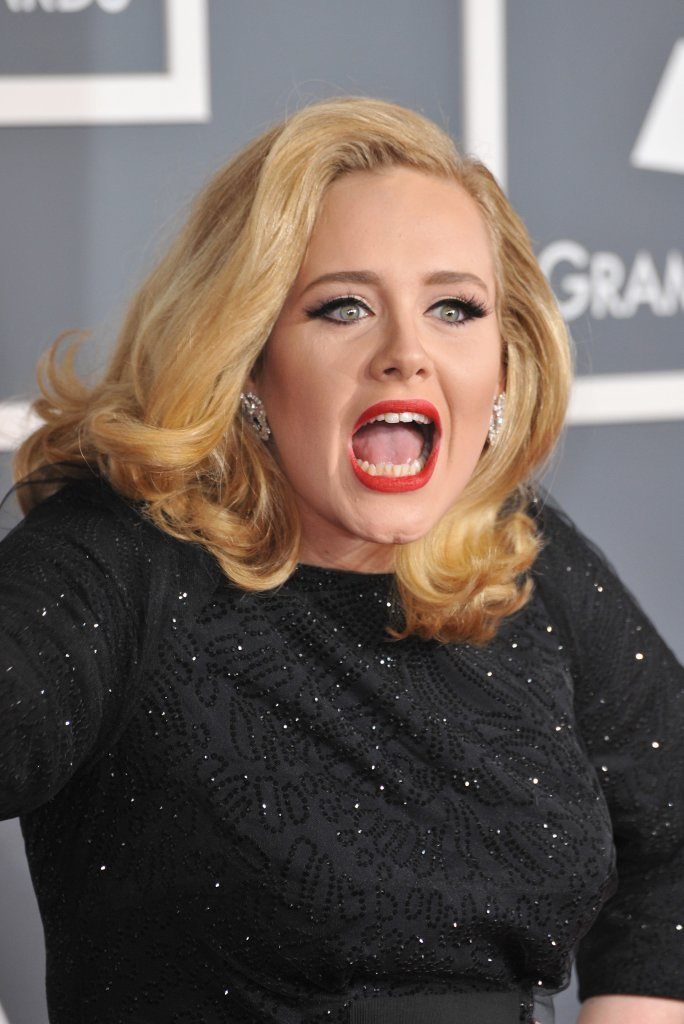 4. Her Take on Body Image
Adele admits that her favorite hobby, besides music, is drinking red wine and going out to lunch. The curvaceous star said, "I love food and hate exercise. I don't have time to work out. I don't want to be on the cover of Playboy or Vogue. I want to be on the cover of Rolling Stone or Q. I'm not a trend-setter. I'm a singer. I'd rather weigh a ton and make an amazing album than look like Nicole Richie and do a s**t album. My aim in life is to never be skinny."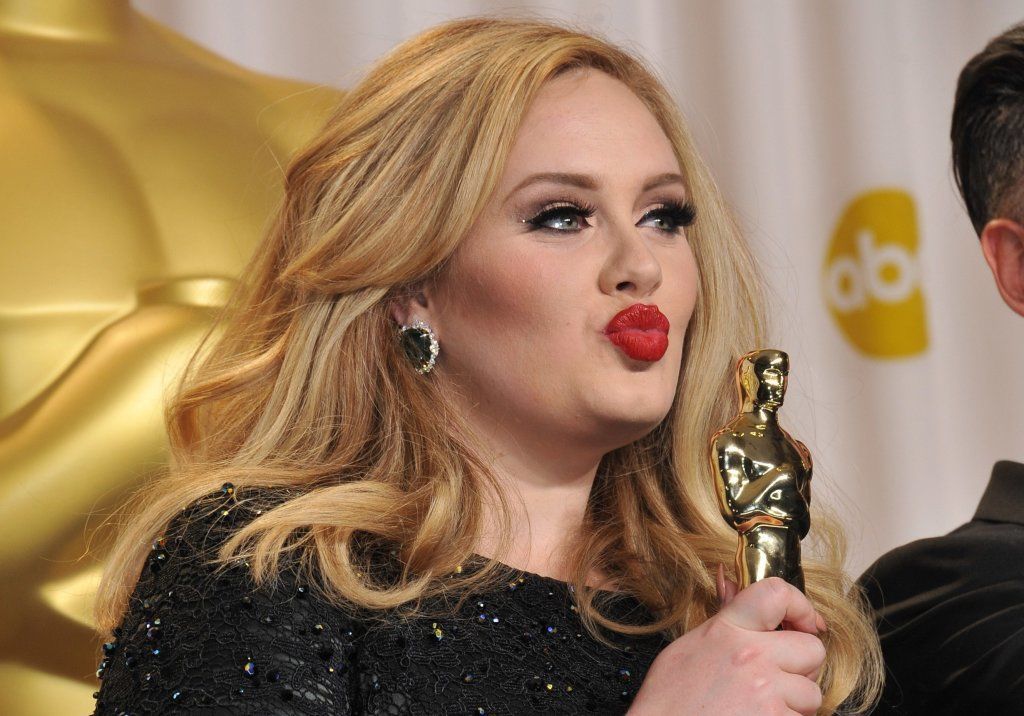 5. She Holds 3 Guinness World Records
The 27-year-old "Rolling in the Deep" singer surprisingly holds three world records. Firstly, for being the first female to have two singles and two albums simultaneously in the UK Top 5; next for being the first female solo artist to hold the number one spot in the UK for the most consecutive weeks with her album 21 (11 weeks); and finally 21 broke the record for the most cumulative weeks for a solo female artist at number one in the UK (18 weeks).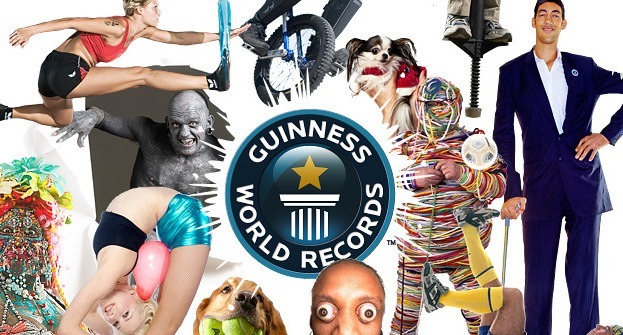 6. She's Won 86 Awards!
Since 2008, Adele has received 168 nominations and she has been victorious 86 times. Her accolades include 13 Billboard Music Awards, ten Grammys, one Oscar, one Golden Globe, four Brit Awards, and four American Music Awards.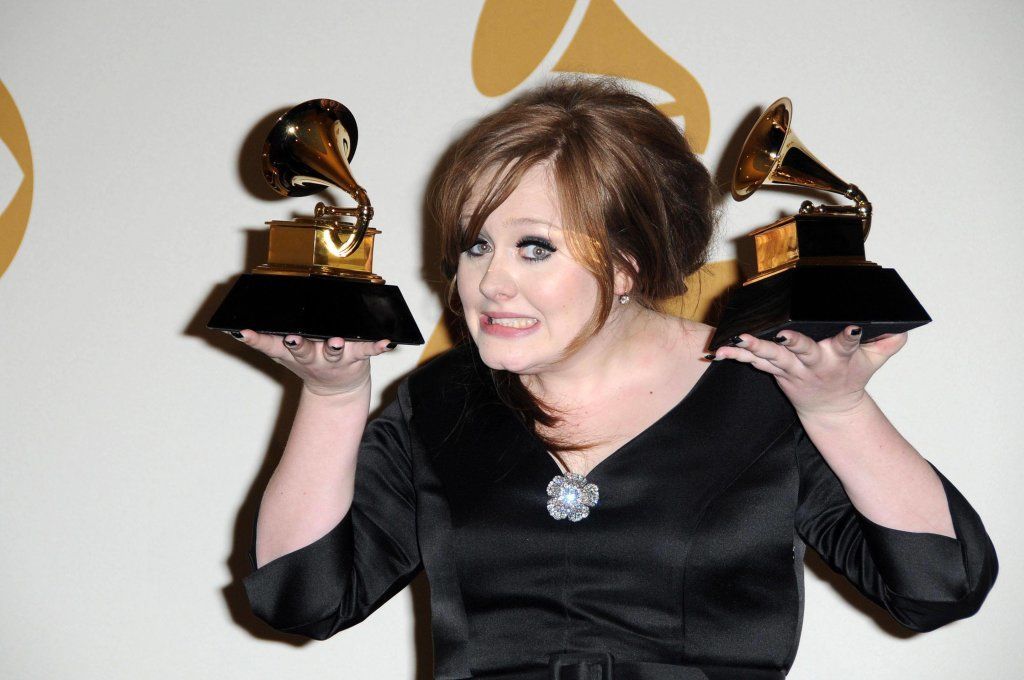 7. Adele Does This Before Going on Stage
Even after all these years of performing at international events, Adele still admits to stage fright. The 25 singer has been known to throw up prior to performing (once on someone), and suffers from panic attacks. The songstress said, "I get shitty scared. One show in Amsterdam, I was so nervous I escaped out the fire exit. I've thrown up a couple of times. Once in Brussels, I projectile-vomited on someone. I just gotta bear it. But I don't like touring. I have anxiety attacks a lot."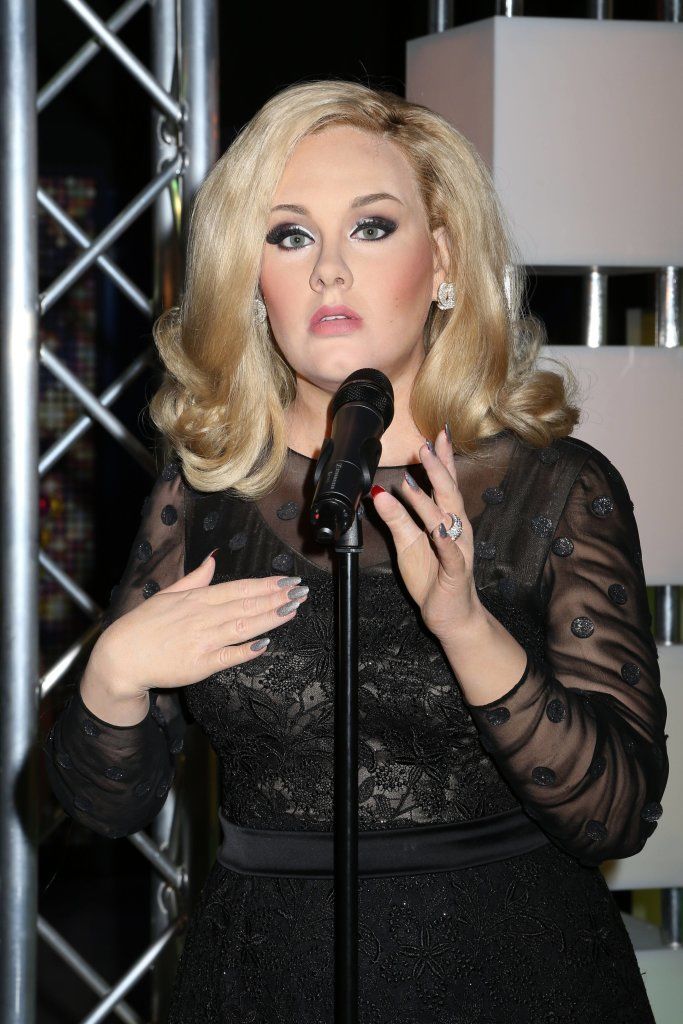 8. She Can't Say No
Adele underwent throat microsurgery in 2011, and was advised by her doctors to give up smoking. The "Someone Like You" singer traveled to Massachusetts General Hospital for vocal cord surgery aimed at stopping bleeding resulting from a benign polyp. Unfortunately, Adele refuses to give up her habit saying, "Smoking is my favorite thing to do in the world." "Rumor has it" she's down to seven cigarettes per day.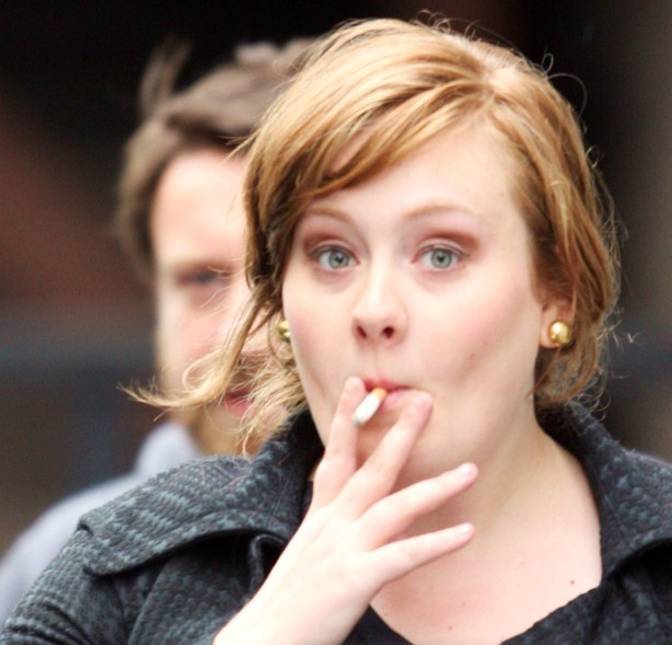 9. Adele's Saying "Hello" Again
Following hear three-year hiatus, Adele is back and stronger than ever. The 27-year-old recently debuted the first single "Hello" off her new album, 25, which is set to be released on November 20, 2015. Also, during her time off, Adele and her longtime boyfriend, Simon Konecki, welcomed a child together. Their three-year-old son Angelo was born in 2012.