People around the globe are obsessed with the younger generation of the Royal Family. A lot of focus has been placed on Prince Williams' marriage to Kate Middleton, and their adorable growing family. But his younger brother, Prince Harry, has also garnered attention for his humanitarian efforts and his hard partying. Now that he's in a relationship with actress Meghan Markle, the world has become enthralled with this American beauty. Markle has been in the entertainment industry for years, but there's still a lot that many people don't know about her. Keep reading to see everything you need to know about Prince Harry's leading lady.
1. She's a Divorcée
Meghan Markle dated Trevor Engelson, the owner of a production company, for seven years before the two tied the knot on September 10, 2011 in Ocho Rios, Jamaica. With 102 guests in attendance, the couple said their "I do's" and looked forward to a lifetime of marital bliss. Sadly, the marriage didn't last, and they separated just two years later. In August 2013, their divorce was finalized.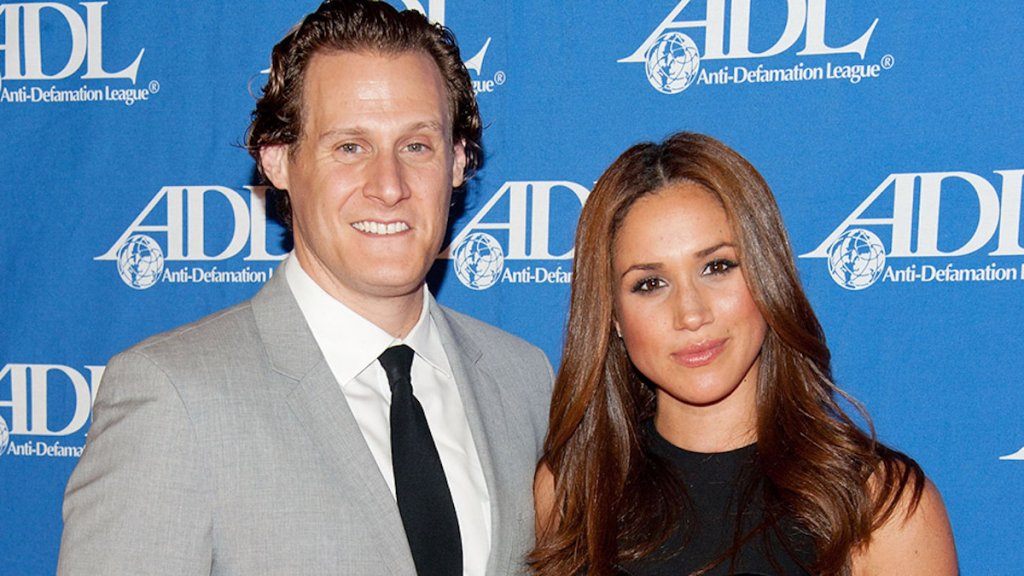 2. She's Biracial
Many people are surprised to know that Meghan Markle is biracial. The actress says growing up with an African-American mother and a Caucasian father was difficult for her, and she found it hard to accept her ethnicity. When Markle hit her 20s, she truly began to embrace her ethnicity, and she now proclaims that she's proud to have two parents of different races. In an interview, she stated, "I have come to embrace [it, and] to say who I am, to share where I'm from, to voice my pride in being a strong, confident mixed-race woman."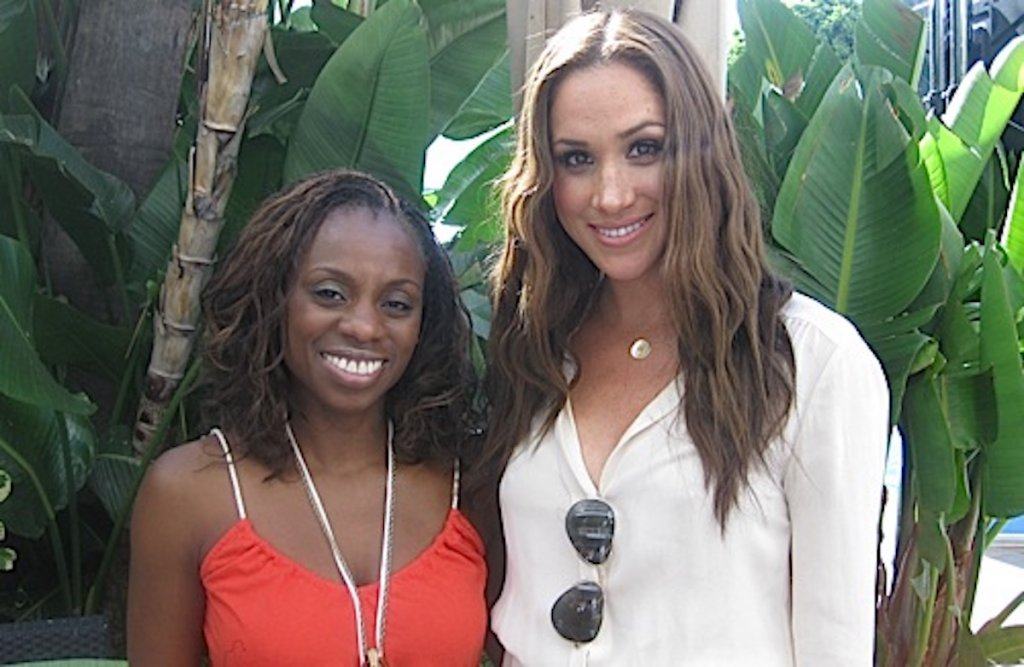 3. She Was Discovered at a Party
While most actors go on audition after audition in hopes of landing a gig, acting practically fell in Meghan Markle's lap. She was discovered at a party when her friend gave a talent manager a copy of a film Markle had starred in during her college days. The manager was impressed with her skills, and her career as an actress began. She has since landed roles on General Hospital, Beverly Hills 90210, and she is best-known for playing the part of Rachel Zane on the series Suits.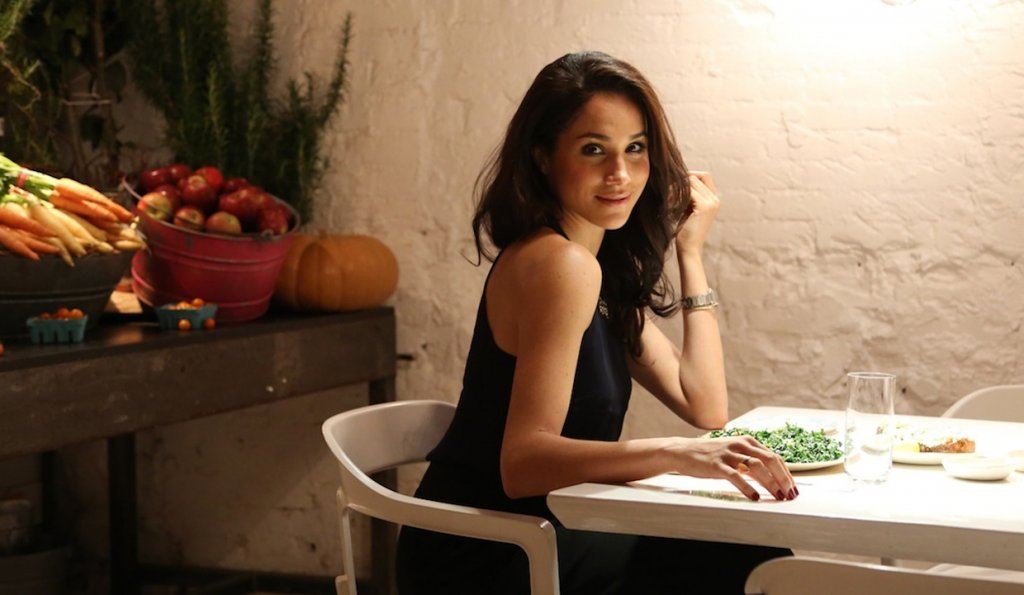 4. She Has a Passion for Cooking
Aside from acting, Meghan Markle has an intense passion for cooking. When she isn't on set, she's usually in the kitchen whipping up something delicious, like a bowl of zucchini pasta. She even held a segment on The Today Show where she shared her favorite summer recipe, a grilled Caesar salad with shrimp.
5. She Grew Up on a Film Set
The actress' dad, Tom Markle, worked as a crew member for the hit FOX comedy Married…with Children. Every day after school for 10 years, Markle would accompany her father on set. The crude and sometimes sexist humor was a bit too much for young Markle at the time, so her father would banish her to the craft services room so she couldn't hear the raunchy and inappropriate dialogue. Even when the show would air on television, Markle was only allowed to watch the rolling credits to see her father's name scroll by.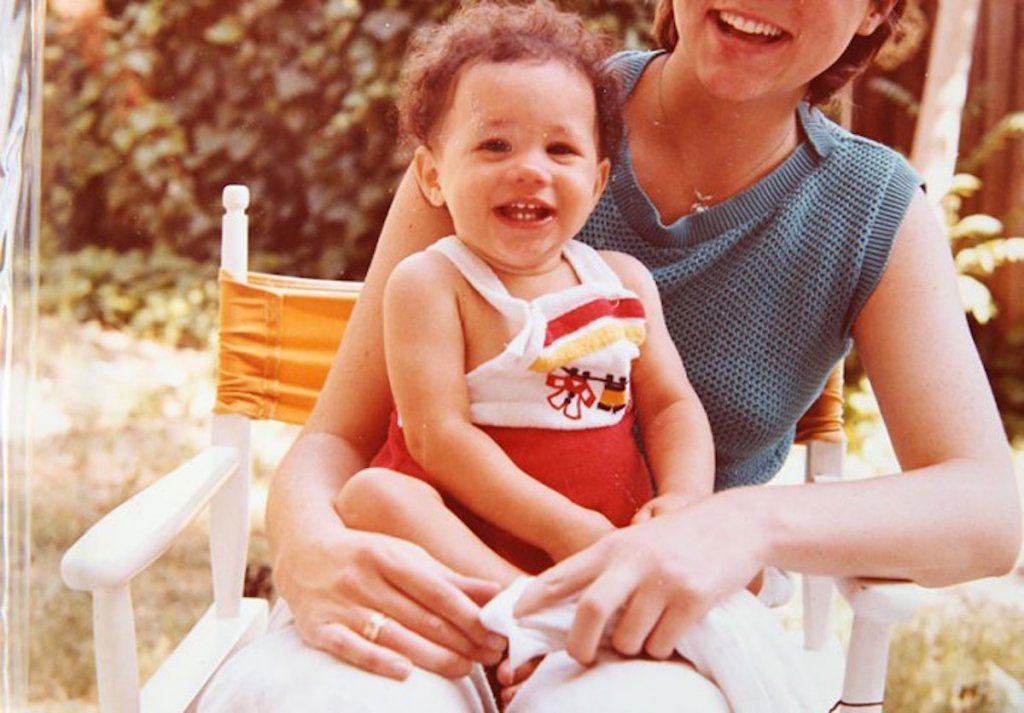 6. She's a Blogger
Another passion of Meghan Markle's is her lifestyle blog, The Tig. The blog name was inspired by her favorite type of wine, Tiganello, and the website is an outlet for Markle to express herself and share her experiences, including her trips abroad, fashion, her humanitarian efforts, and of course, her love for food.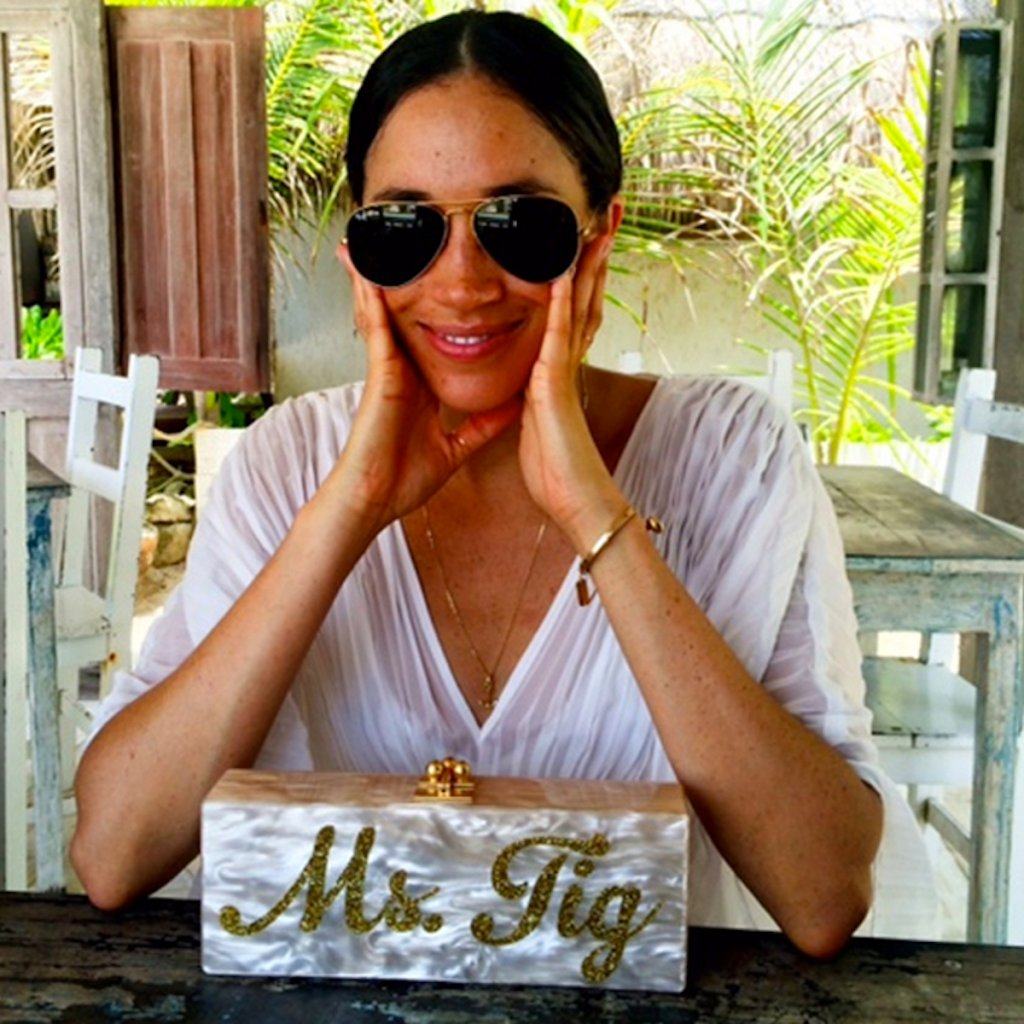 7. She's an Humanitarian
It's no wonder Prince Harry was attracted to Meghan Markle, the two both share a love for helping others. Markle has traveled to Rwanda as a UN advocate to assist in the Clean Water Campaign, and she is also a counselor for One Young World – a global forum of young leaders that band together to make positive changes in the world. The actress is also an advocate for United Nations Women and the HeforShe Gender Equality Campaign.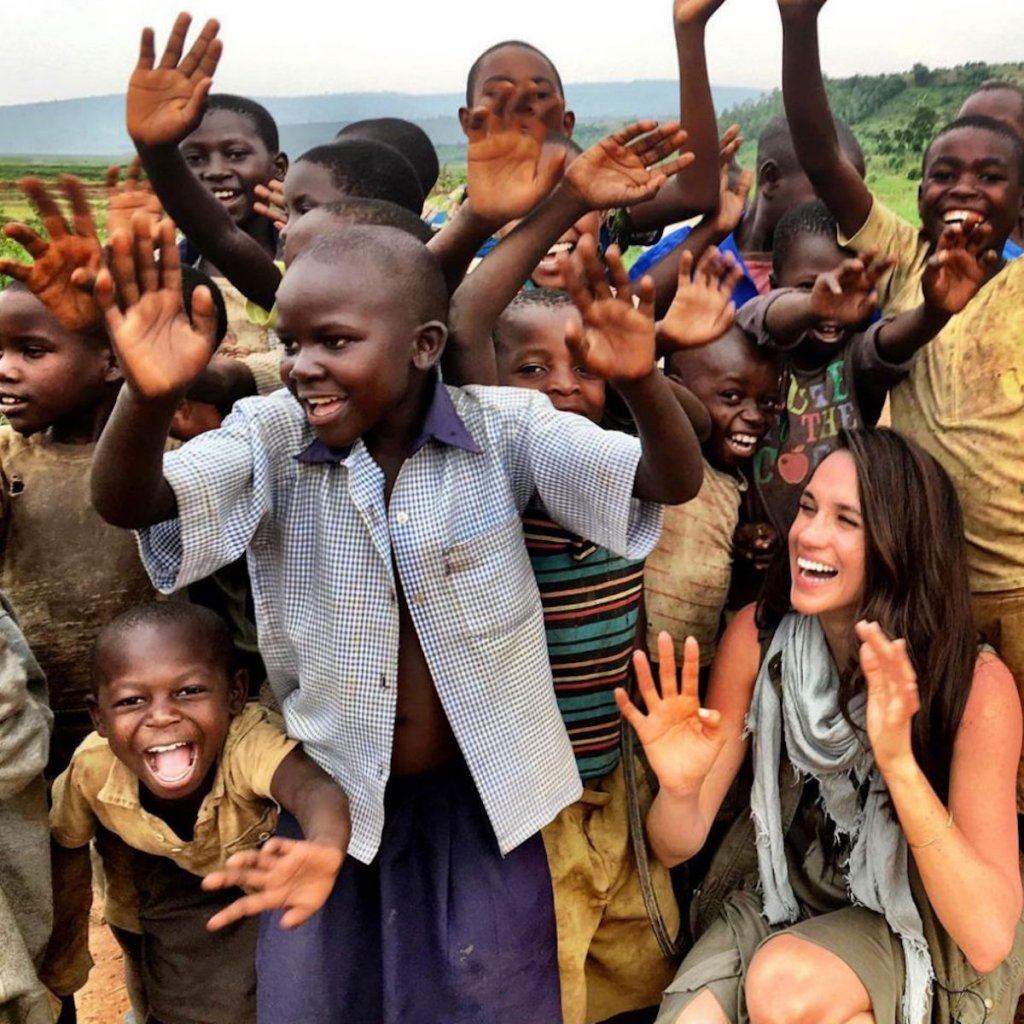 8. Ellen DeGeneres Inspired Her to Adopt Pets
Meghan Markle grew up without having any pets, but she was inspired to adopt a few furry friends after an encounter with Ellen Degeneres. Markle was at an animal rescue shelter, and she was playing with a five-week-old puppy that had been abandoned. DeGeneres and her wife Portia de Rossi walked in and saw Markle sitting with the puppy. DeGeneres asked Markle, "Is that your dog?" Markle answered, "No," and that's when DeGeneres stated, "You have to take that dog. Have you thought of a name for him yet?" Markle told the television host that she would name the dog Bogart, and DeGeneres told her, "You're taking the dog home," and that was that! Markle is now the proud owner of two dogs, both of which were rescued from animal shelters.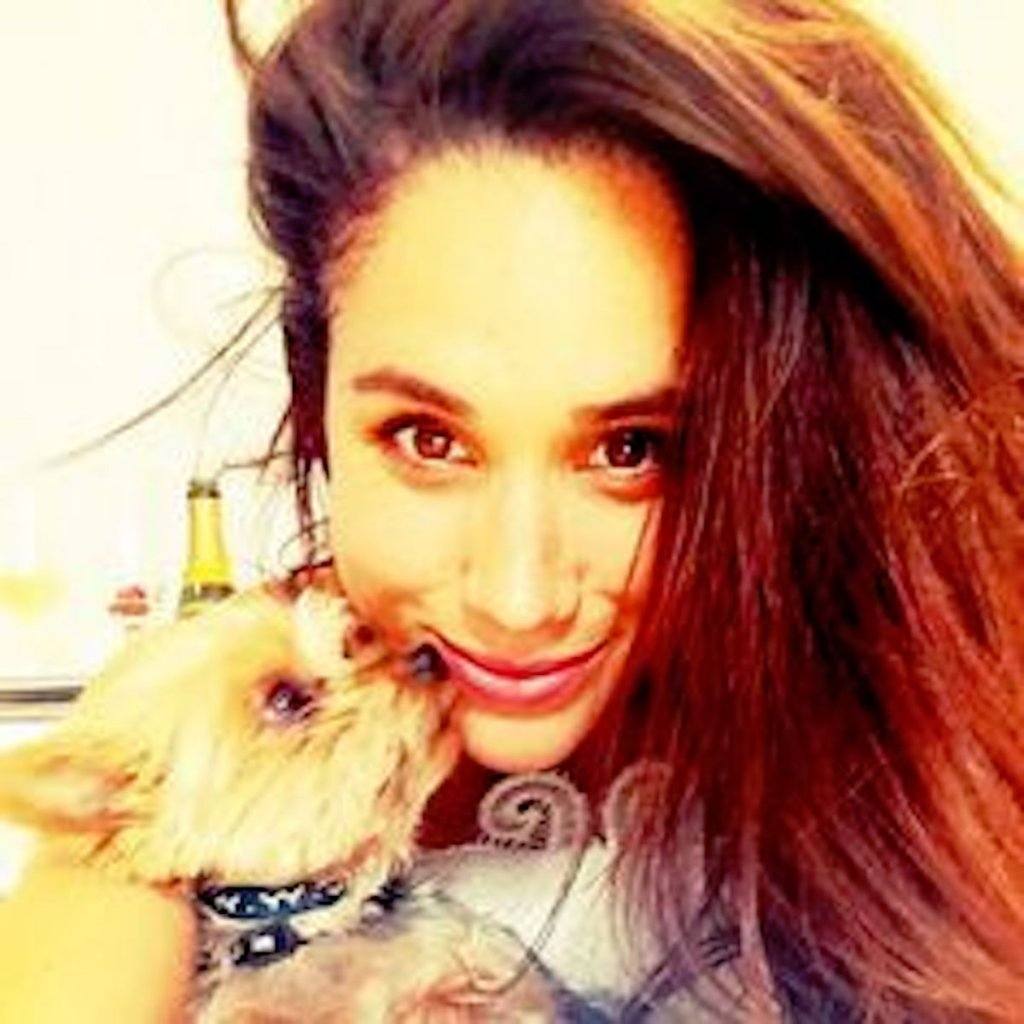 9. She Was a Model on a Game Show
There's no doubt Prince Harry was attracted to Meghan Markle's stunning beauty, and before launching her acting career, she worked as a model on the game show Deal or No Deal. Markle isn't too fond of her time on the show, and she says it isn't one of the highlights of her career. In an interview with Esquire she said, "I went from working in the U.S. Embassy in Argentina to ending up on Deal. It's run the gamut. Definitely working on Deal or No Deal was a learning experience, and it helped me to understand what I would rather be doing." Thankfully, her acting career took off soon thereafter, and she was able to leave her Deal days behind.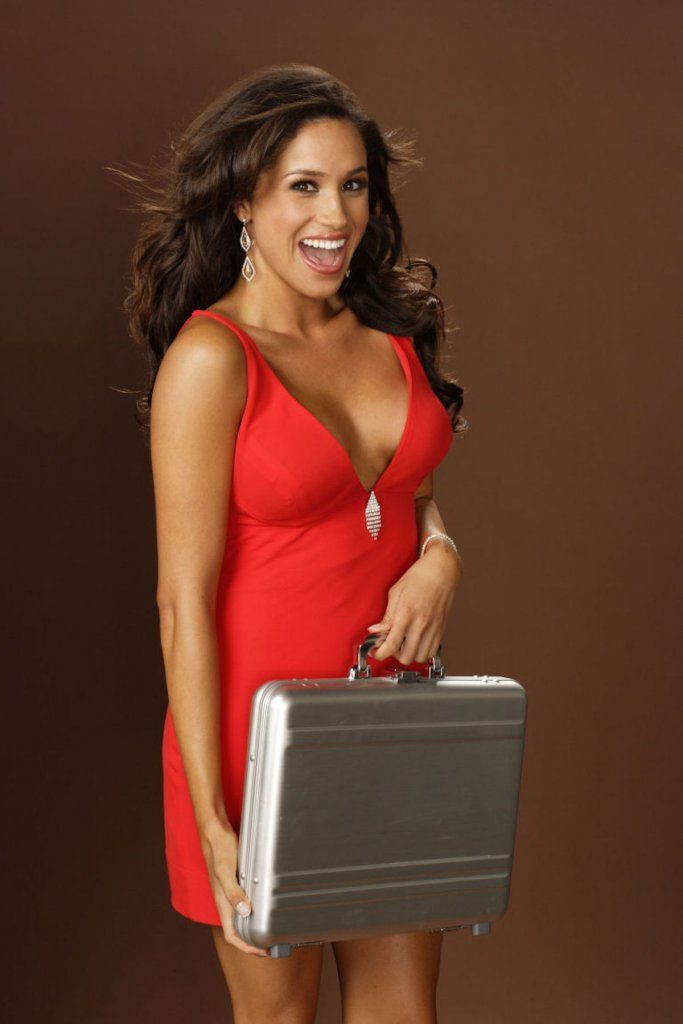 10. She Worked as a Calligrapher
It's pretty clear that Meghan Markle wears many hats. From acting to cooking and blogging, it seems like there's no limit to what she can do. Prior to landing roles in Hollywood, Markle didn't want to wait tables like most struggling actors, so she started a freelancer calligraphy business instead. She learned the art during her days at an all-girls Catholic school, and she transitioned her love for decorative handwriting into a side business that earned her clients such as Robin Thicke and the Dolce & Gabbana fashion house.