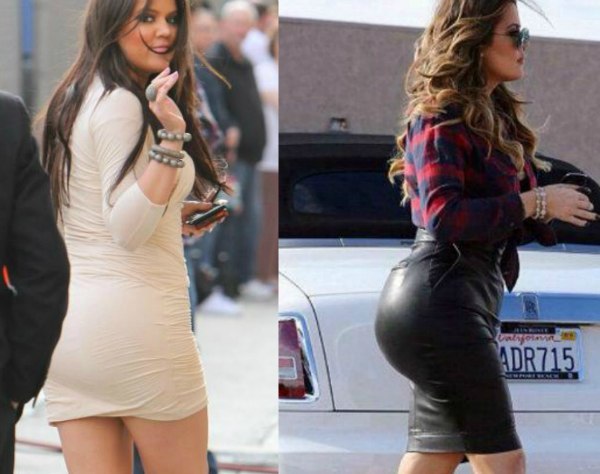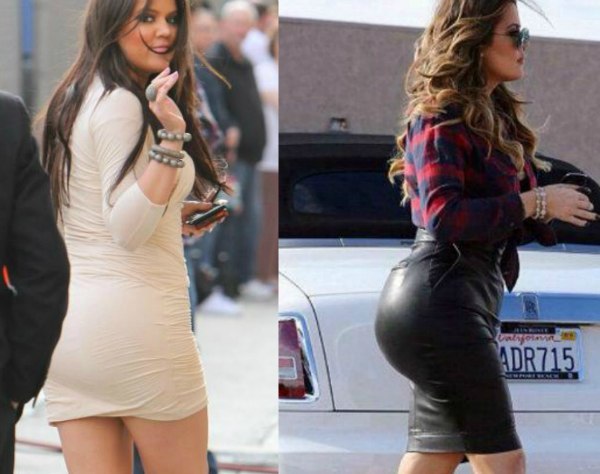 Curves have definitely come back into style and some say that the Kardashians have a lot to do with the "big booty" trend. These are eight beautiful celebrities who've fulfilled their bottom dreams by having their backsides enhanced. Not all of the stars on this list have admitted to having butt implants, but if you take a look at their before and after pictures it's pretty clear they've have some work done. Let us know what you think in the comments section below.
1. Nicki Minaj
The "Anaconda" singer is one of the only celebrities who's actually come forward and confirmed that she's had work down to her backside. It's pretty obvious too, if you take a look at Minaj's before and after pictures. At the "Fashion Rocks" concert back in 2014, Nicki's camp was worried her butt may have "ruptured" during her performance. A source says, "She hurt her butt when she stretched out. They were like they heard a pop. Since Nicki's butt is fake, everyone thought her butt may have burst." Take a picture of the moment captured on stage below. You can clearly tell that her butt is fake.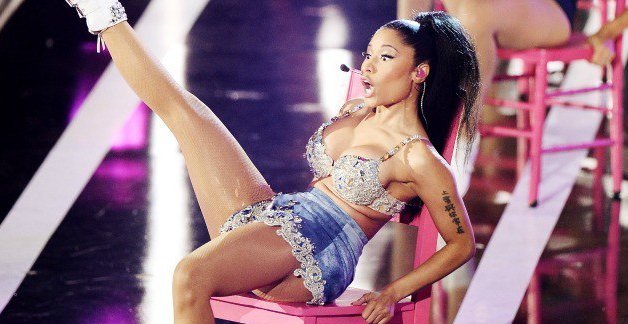 2. Iggy Azalea
Talk show host Wendy Williams recently took a jab at the Australian native for admitting to enhancing her breasts, but not her butt. Williams bluntly said, "My problem with Iggy talking about the breast implants is so when are you going to admit to your butt implants? Ray Charles could see that your cakes are fake! Are you serious?" What do you think, has Iggy had her butt injected?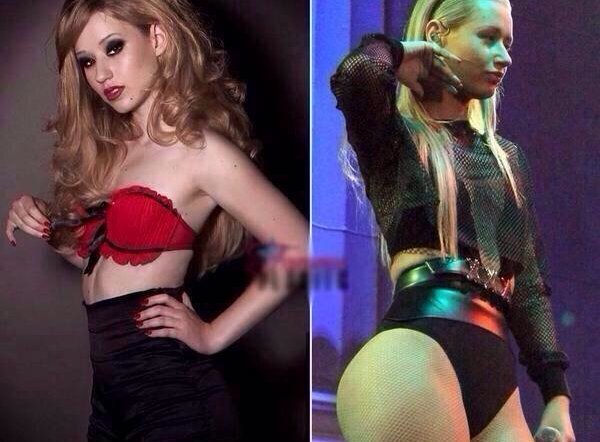 3. Kim Kardashian
Kim has one of the most notorious backsides in Hollywood, and its size and fame just continue to grow. When the media mogul and her family gained popularity back in 2007, Kim's derriere was ordinary. But, today the 34-year-old's behind is her greatest "ass-et," aside from that crazy husband of hers.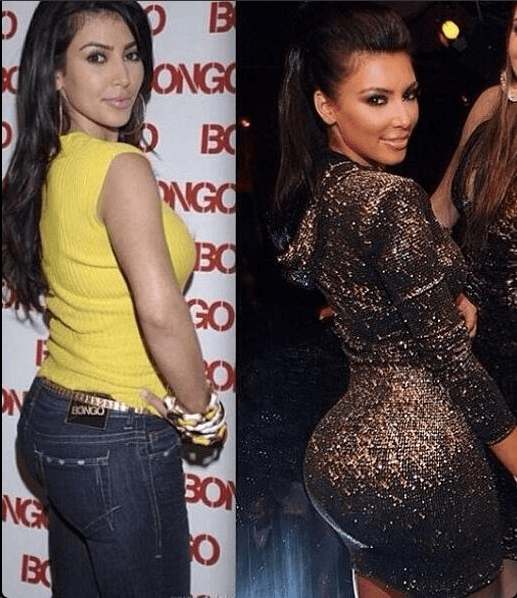 4. Amber Rose
Hip-hop model Amber Rose is most recognized for her signature platinum shaved head, but she's also known for having a twerk-worthy booty. Wiz Khalifa's former beau is not shy about showing off her "junk in the trunk," as she frequently posts provocative pics and videos to her social media pages. But if we take a look at how Amber's butt has changed since she dated Kanye West, we begin to think that her behind is not "au natural."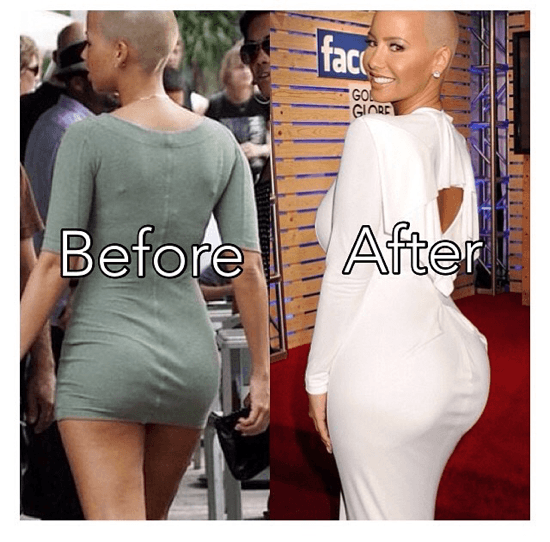 5. Heidi Montag
Lauren Conrad's former best friend turned desperate reality star has not been shy about the work she's had done to herself. She nearly died during one dangerous plastic surgery operation, after trying to have ten treatments done in just one day! It's no secret that Heidi's look has changed drastically over the last five year. She's openly admitted to having a mini brow lift, Botox injections, a nose job, fat injections, liposuction, and a few breast augmentation surgeries. But after seeing this picture below, it's pretty obvious that she's had some work done to her backside too.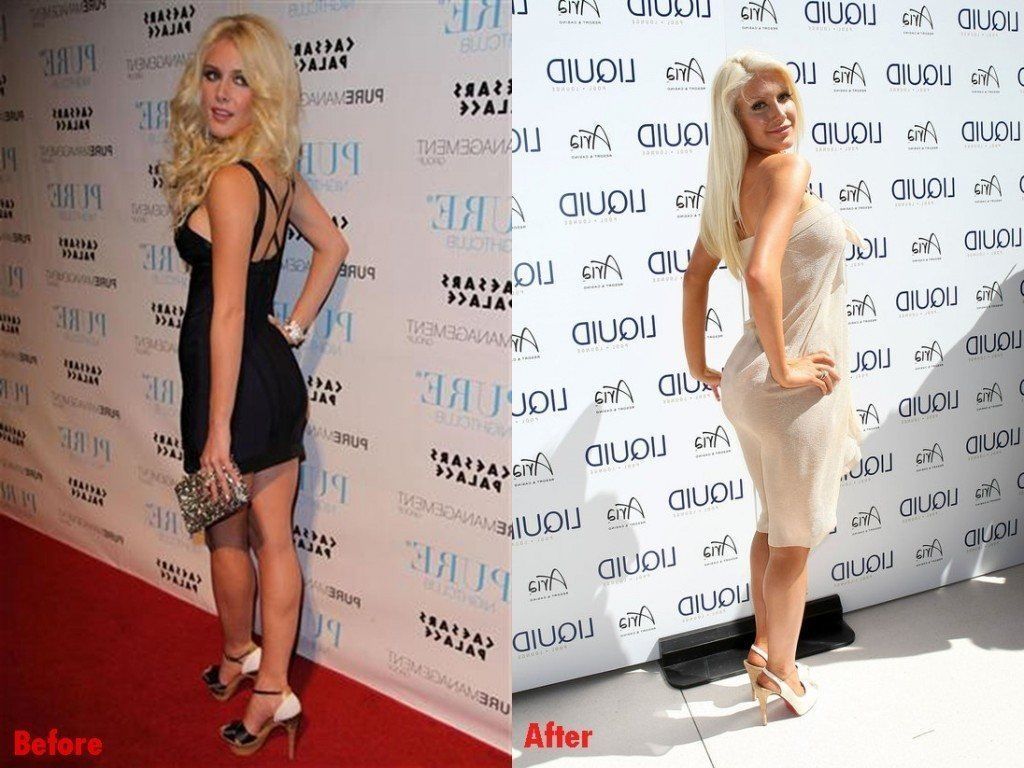 6. Jenna Jameson
Adult film star Jenna Jameson appears to have had some work done. In this before and after picture it's obvious that Jameson's backside has been enhanced. Her assets haven't been altered as dramatically as some other celebrities on this list, but it's clear the 41-year-old has jumped on board the "big booty" trend.
7. Khloe Kardashian
Another Kardashian joins the list, and like her sister Kim, Khloe has never admitted to surgically altering her bootylicious body. The youngest Kardashian sister attributes her growing backside to her rigorous squat routines, with personal trainer Gunnar Peterson, but we're just not buying it. Take a look for yourself, was this butt really made in the gym?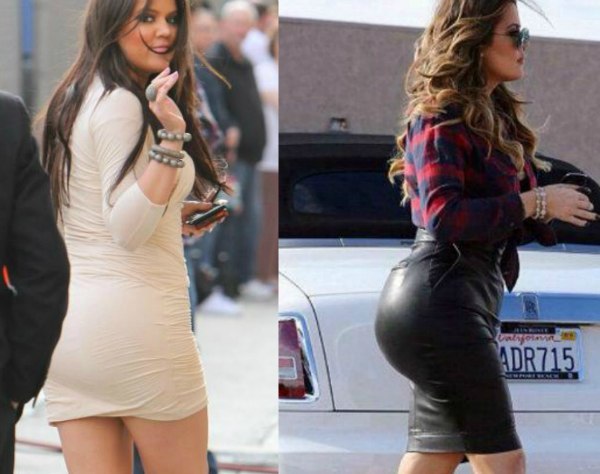 8. Blac Chyna
Blac Chyna is best known for being a popular voluptuous hip-hop model, she's also the mother of rapper Tyga's son. Chyna has reportedly been called out on social media regarding her plump and perfectly rounded behind, but she's never confirmed nor denied reports of enhancements. Having a big butt is the new "it" thing, but one insider says that "Chyna has a hard time sitting down." If you take a look at the picture below, that shape does not look natural to us. What do you think?