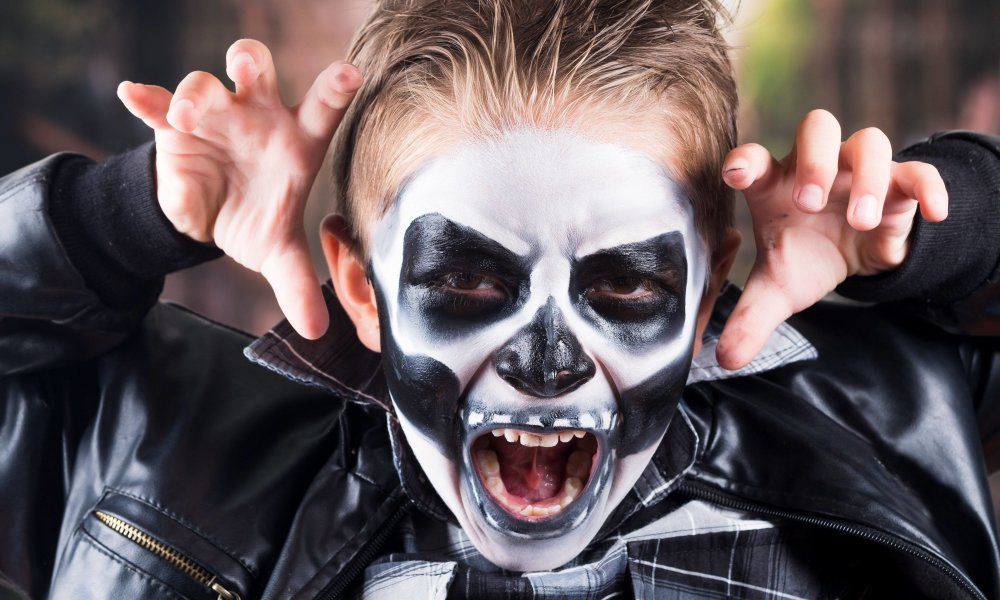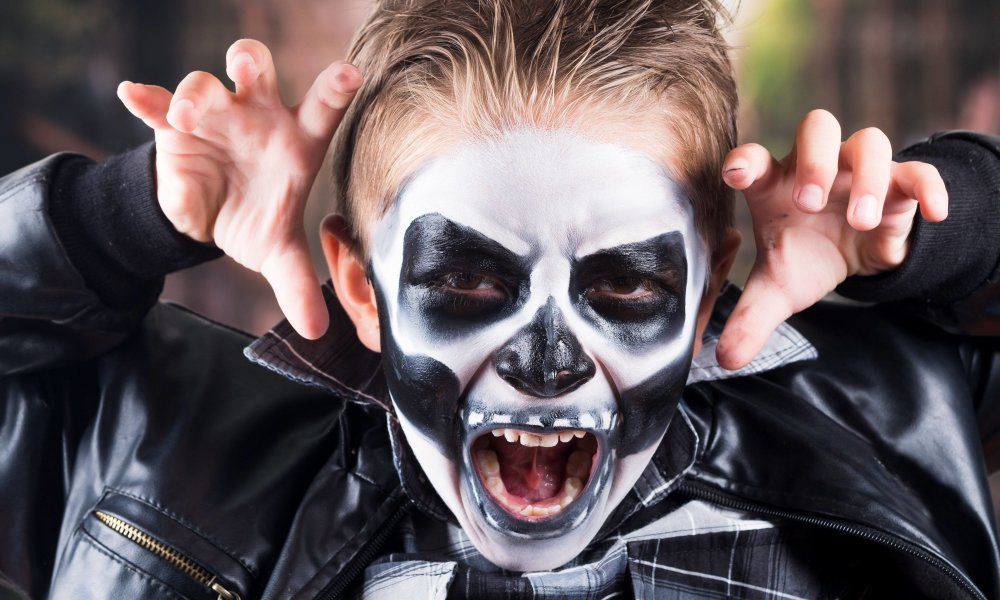 Halloween is just around the corner, and famous families are just as excited about the festivities as anyone. And like doting parents everywhere, Hollywood A-listers can't help sharing pics of their children decked out for the holiday either. Check out these photos some stars posted of their cute kids all dressed up in their costumes. We think Jimmy Fallon's girl wins the prize for originality!
1. Zoe Saldana's Twins Are Reluctant Ghosts
The Avatar and Guardians of the Galaxy star's 11-month old sons weren't big fans of the ghost masks place over their heads for Halloween. Apparently, Bowie and Cy didn't want to sit still for the ghoulish photo-op, as mom added the hashtag "#theyhatedthosemasks" to her Instagram pic.
2. Kourtney's Kids Look Super
Hot Mama Kourtney Kardashian makes a fitting Wonder Woman in her gold leotard and knee-high boots. Her adorable trio of kids, 5-year-old masked-man Mason, 3-year-old tulle-skirted Penelope, and even 10-month-old Reign donned superhero capes for the occasion.
3. Blue Ivy and Mom Channel the Jacksons This Halloween
Beyonce dressed as Janet in a Rhythm Nation getup, while adorable Blue Ivy was all about MJ, complete with glittery red jacket and iconic white glove. We wouldn't be surprised if the three-year-old can moonwalk.
4. Well Hello Kitty!
It's Molly Sims' baby girl's first Halloween, and you're never too young to get into the spirit. Both model mother and her wide-eyed 7 month old daughter, Scarlett, look meowvelous in whiskers and ears.
5. Which Way is the Wind Blowing?
No pretty princess costume for North West this year. Kim Kardashian dressed her "little stinker" up as a skunk, and she looks sweet even if she doesn't smell sweet.
6. Heroes and Villains
Neil Patrick Harris and his husband David Burtka always like to ham it up for Halloween, and it looks like their twins do, too. Gideon dressed up as a muscular Batman while Harper rocks as a badass Batgirl. It looks like they can take on the Riddler and Joker, easy.
7. One-Year-Old Princess and the One-Month-Old Frog
Even infants can have a little Halloween fun. Country pop singer, Jessie James Decker, and her NFL player husband, Eric Decker, showed off their little princess, Vivanne Rose, and baby frog, Eric Thomas II, while enjoying dad's New York Jets Halloween party.
8. Winnie Fallon Wins Our Cutest Costume Pick
There's just something so original, unexpected and downright adorable about this ramen noodle costume on Jimmy Fallon's little girl. We especially love the fact that it is homemade, with yarn and felt cut-outs, old-school style.
9. We're Bananas About this One
JWoww and her family got into monkey business this Halloween. Mom and baby Meilani are monkeying around with their top banana, Roger (Jenni's fiance). Next year, there will be a new family addition to dress up for the holiday.