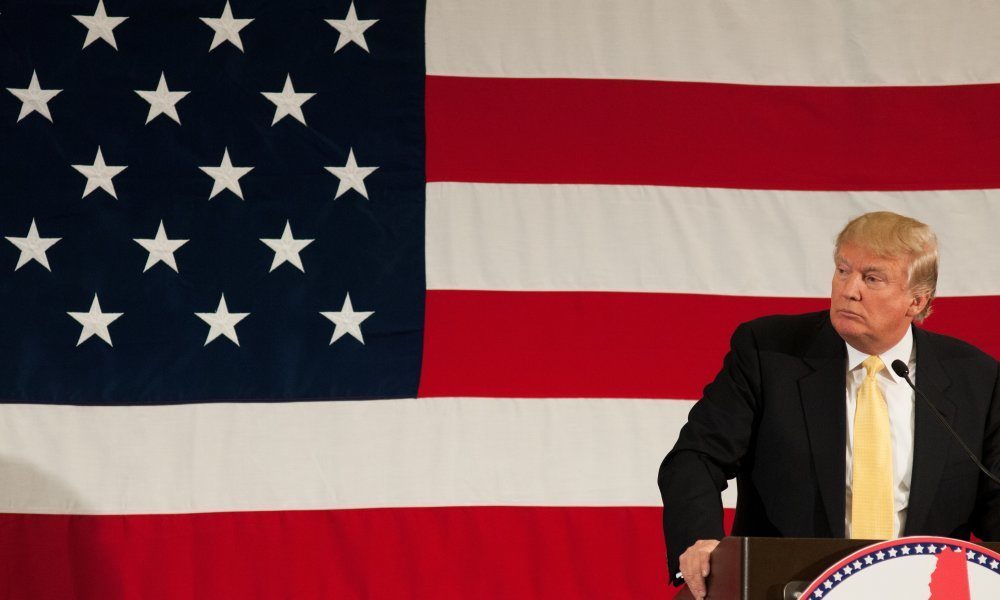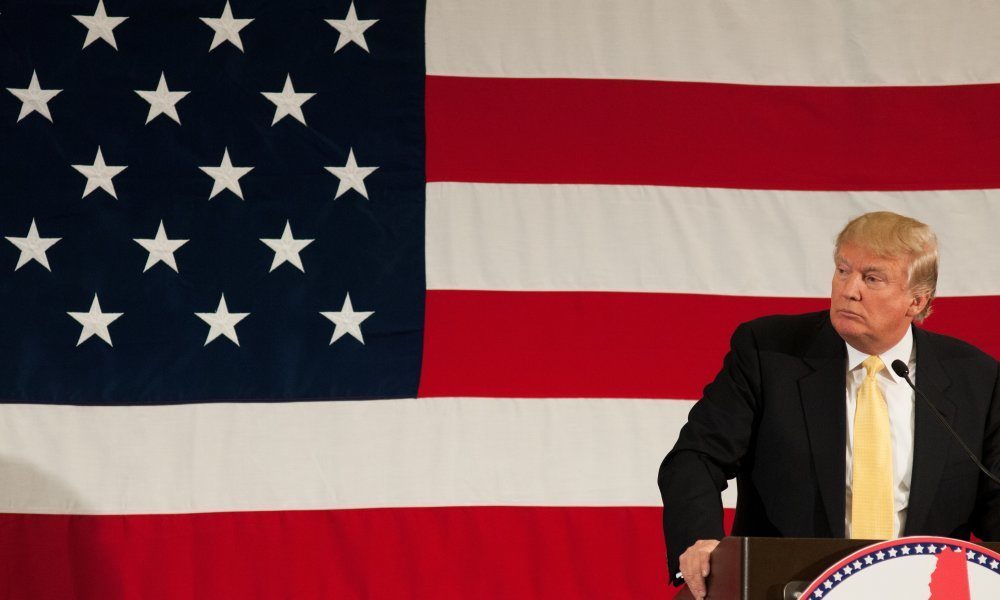 Opinionated rapper Kanye West went on another rant at the recent VMA awards. During his acceptance speech for the Michael Jackson Video Vanguard Award, he spouted, "I don't know what I stand to lose after this. It don't matter though, because it ain't about me. It's about ideas, bro, new ideas. People with ideas, people who believe in truth. And yes, as you probably could have guessed by this moment, I have decided in 2020 to run for president." Whether he's dead serious or just garnering publicity to feed his ego remains to be seen. However, celebrities are chiming in with their reactions to the potential presidential candidate. Click through to see who just might vote for Yeezus down the road.
1. Rihanna
It's doubtful the Barabdian national would even be able to cast a vote, but she did offer her support when asked about it by Entertainment Tonight. "I mean people are voting for [Donald] Trump, who wouldn't vote for Kanye? … His speech was incredible."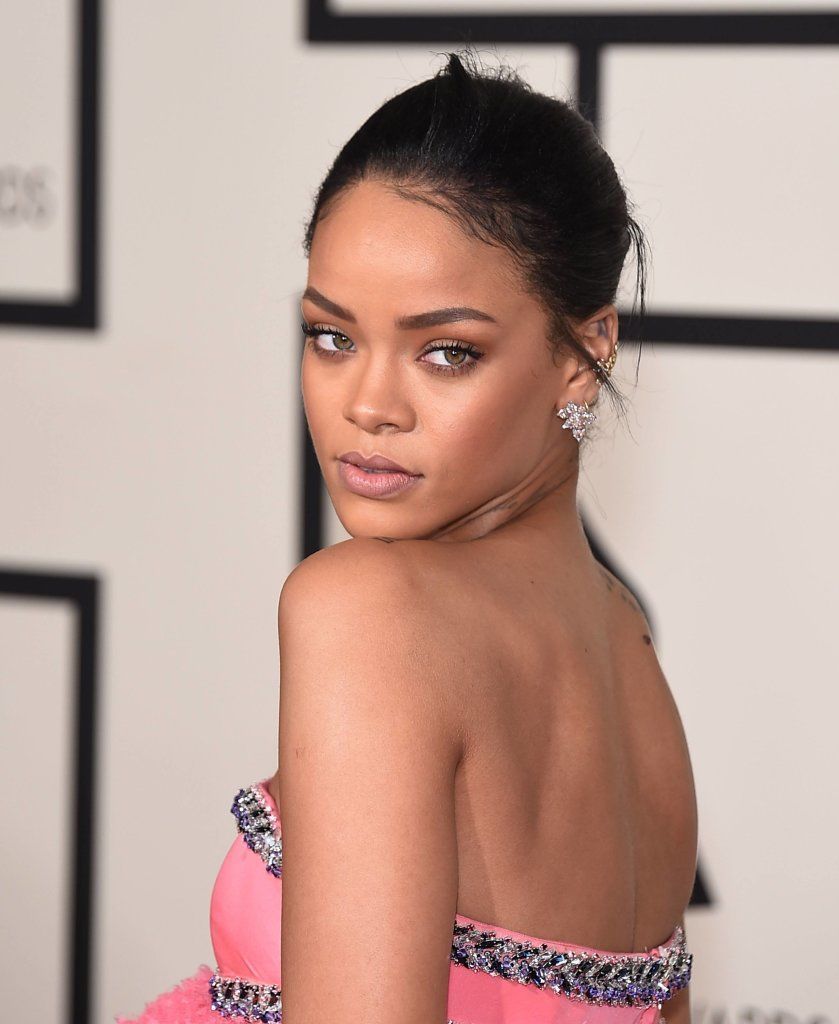 2. Donald Trump
Current candidate Donald Trump says he would welcome some competition from Kanye. "He's actually a different kind of person than people think," the real estate mogul told Rolling Stone. "He's a nice guy. I hope to run against him someday." Perhaps Kanye needs to apprentice a bit before taking on the highest office in the land.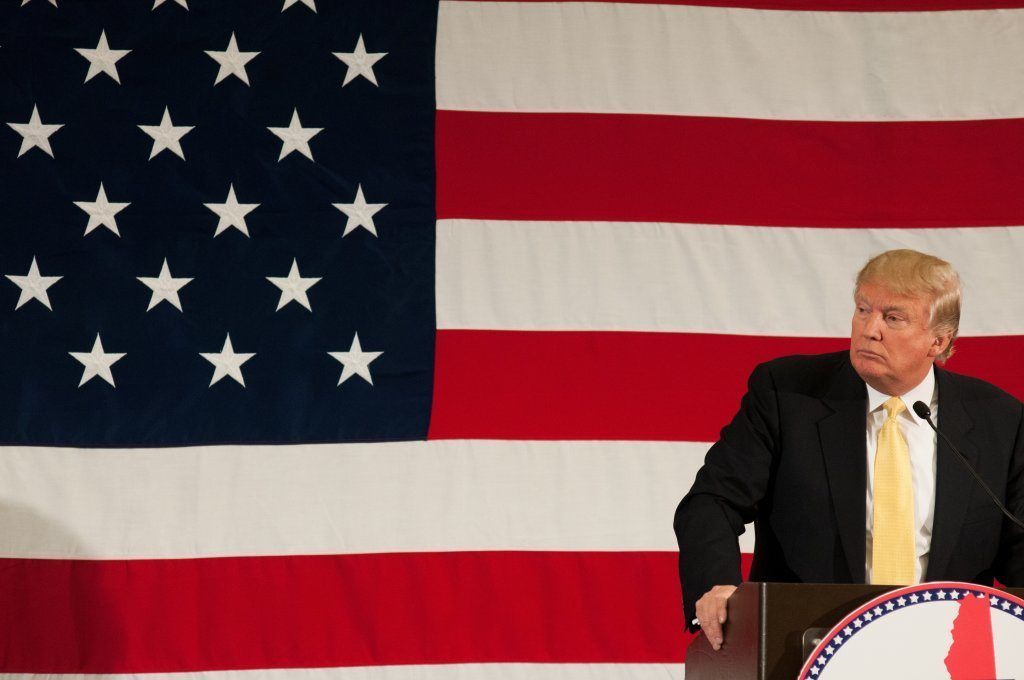 3. Alec Baldwin
Even politically-minded actor Alec Baldwin seems to think Kanye's got a chance. He told Cosmo, "I think it's fantastic. I think anybody participating in politics, running — it's too elitist now, too many elites. Even though Kanye himself is an elite, he's a different kind of elite." This may be more of an anti-Trump comment than a sincere endorsement of Kanye.
4. Josh Grobin
Josh Grobin was more focused on what Kim Kardashian West would bring to the table as First Lady. "Her fashion would be extraordinary," he explained to Cosmopolitan. "She'd kill it." He's got a point.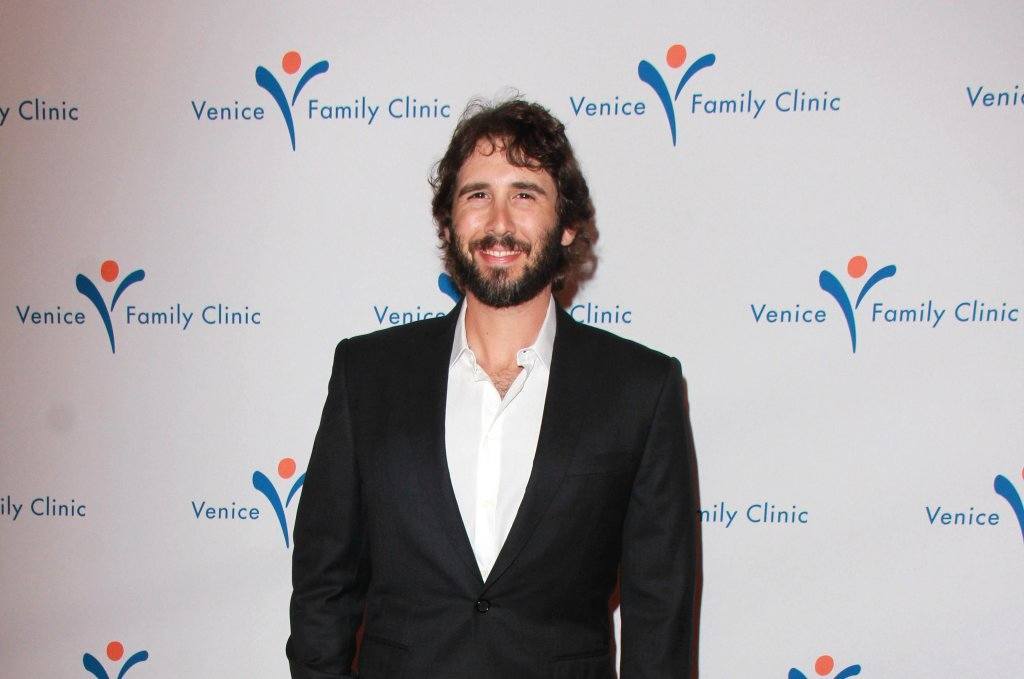 5. Vanessa Williams
The Desperate Housewives star also weighed in on the issue to Cosmopolitan magazine. "I guess he'll actually do it. He's pretty much a man of his word, so I'll be curious to see what his platform is. And who he's running against." She added, "It's fascinating, and everyone has the right to do whatever they want to do."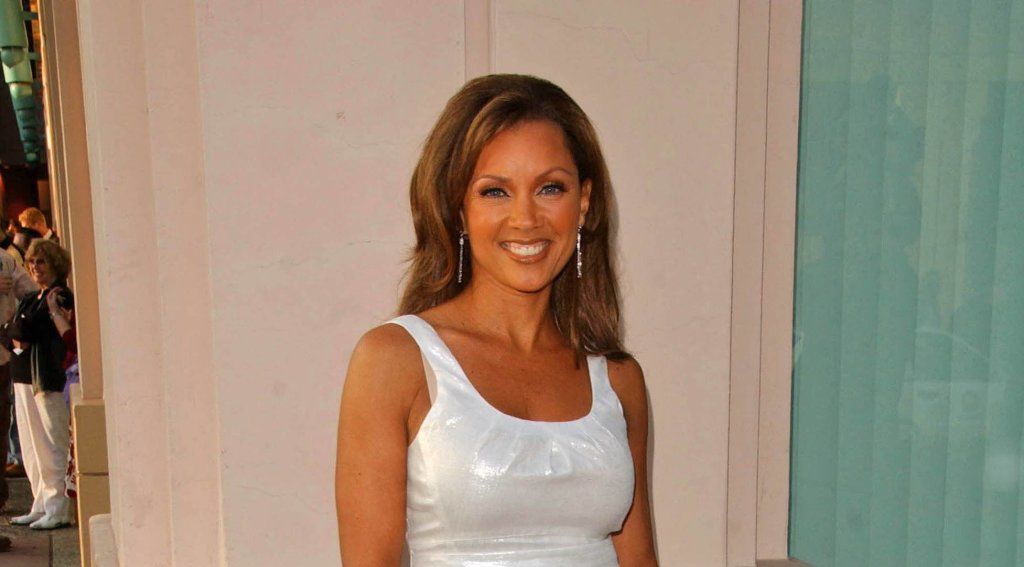 6. Chelsea Clinton
Former and perhaps future first daughter Chelsea Clinton chimed in when asked about it by MTV News. "I definitely think who runs for office is really important," she said while attending Clinton Foundation's No Ceilings Project. "Even if him just saying that helps sparks a little boy or a little girl who was watching the VMAs to think, 'Oh, wow! Maybe I should do that,' that's awesome." However, when asked if she'd cast her vote for Kanye, Clinton slyly stated, "I think it depends on who he'd be running against," as her mom Hillary Clinton just might be running for a second term in 2020.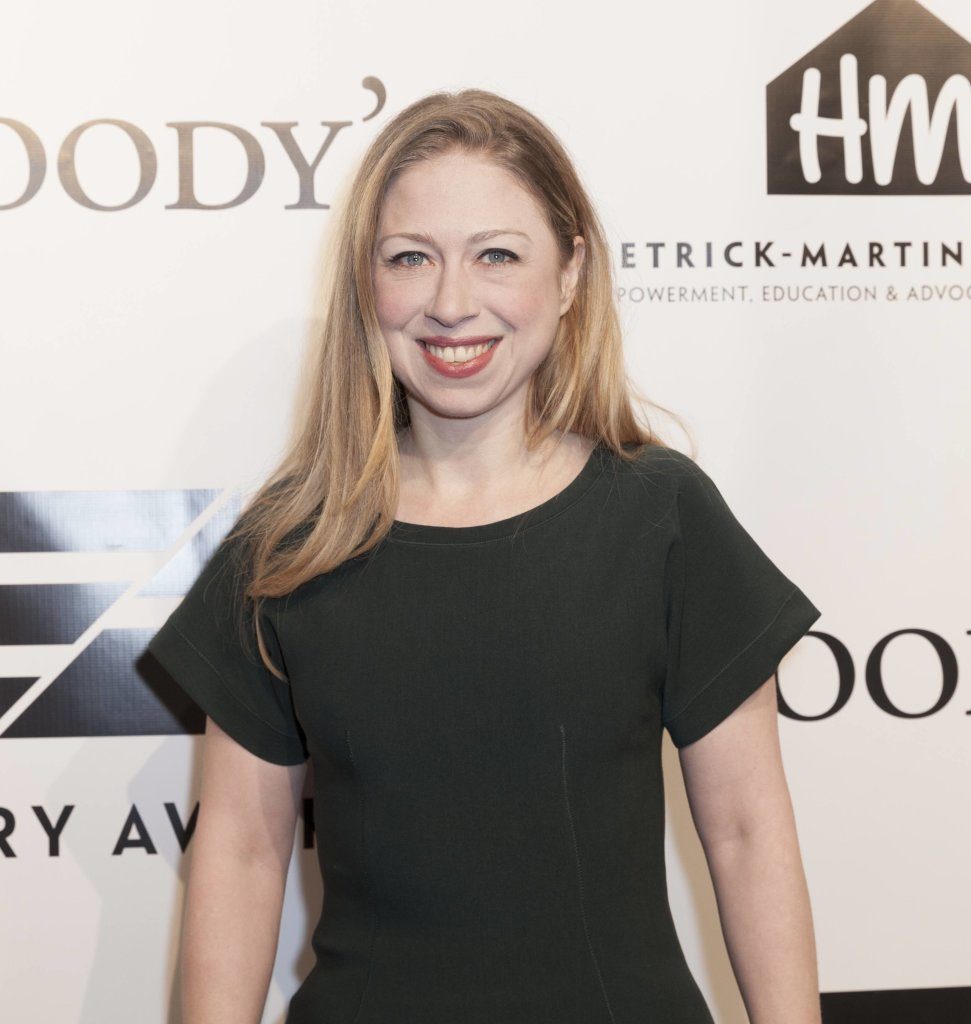 7. Ice Cube
The Straight Outta Compton star has his fellow rapper's back. "I'm voting for Kanye. Why not?" he told the Daily Mail. "Who's better than Kanye to run?" It's hard to know where to start…
8. Anna Chlumsky
Maybe the Veep actress has some special insight into presidential matters. When asked about Kanye's bid by Cosmo, she answered, "You know, he's got some time, I guess. Crazier things have happened. We've had entertainers in the White House before." However, when asked for her opinion on Kim as first lady, she came clean, saying, "I have no idea. Why would I know? I really don't pay attention to the Kardashians, I'm sorry."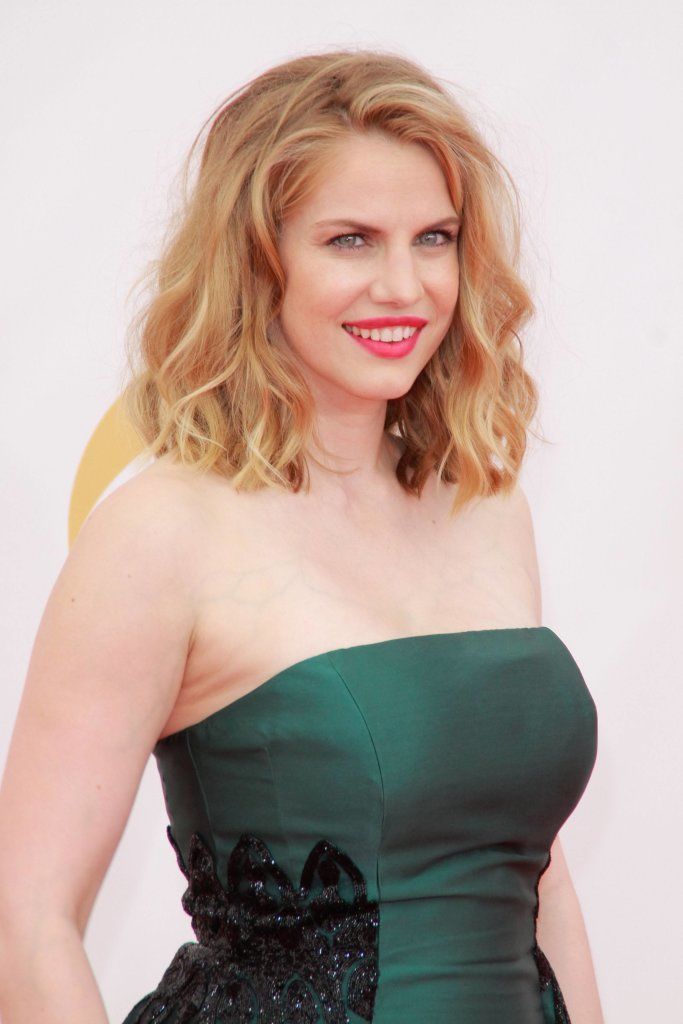 9. Khloe Kardashian
Naturally, sister-in-law Khole Kardashian would be all for a President Kanye. Think of the White House parties! Shortly after his VMA declaration, she tweeted out a message saying "Mr. West!!!" followed by three American flags.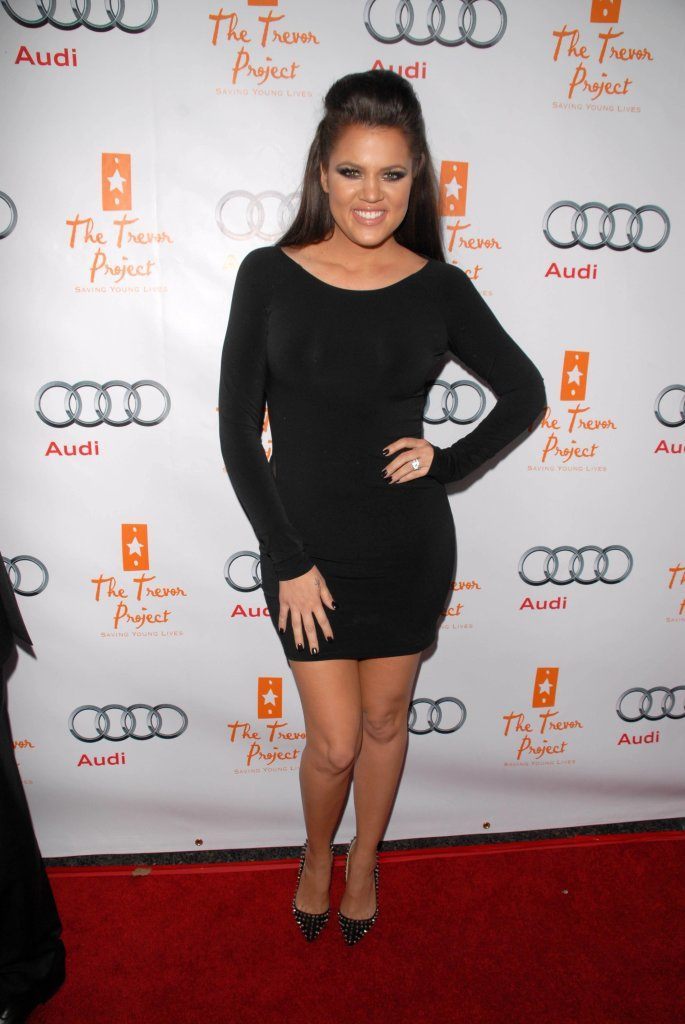 10. Rosie Perez
When asked by Cosmo about her take on Kanye running for prez, Perez said, "I just heard that! I thought it was hilarious! I love Kanye. You know, you've got to ease up on him. He makes insane, complicated, amazing good music, and when he acts insane and complicated, we get mad at him. We can't have it both ways."