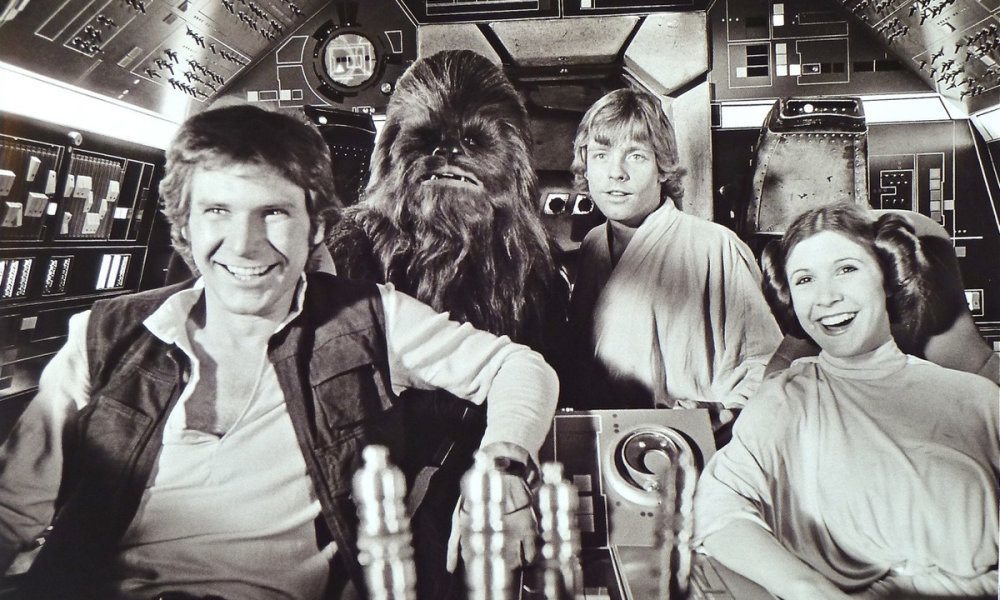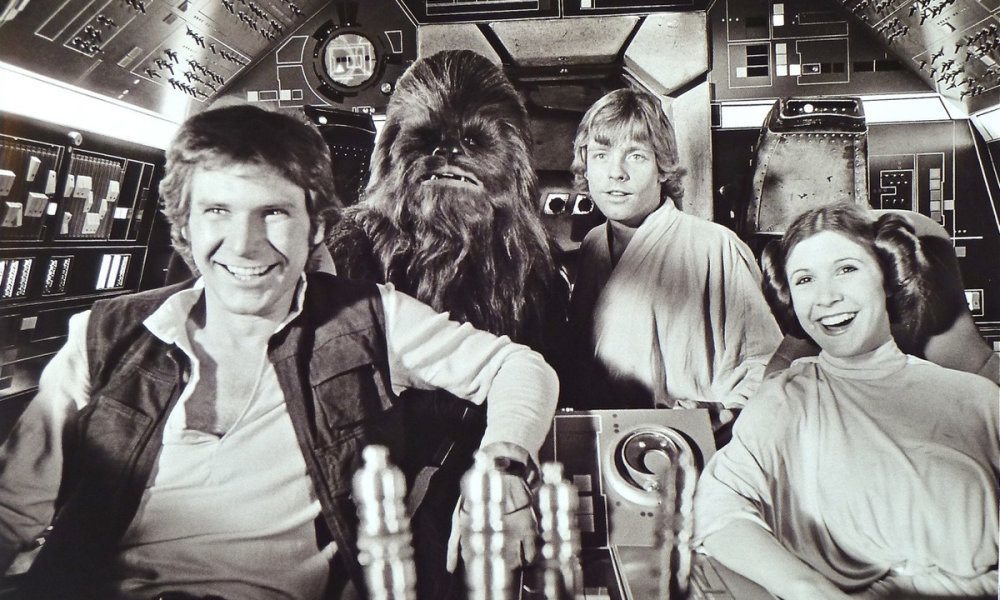 It has been almost forty years since the original Star Wars movie came out, and it's been part of our collective cultural consciousness ever since. Assorted sequels and prequels have been released throughout the years, keeping it relevant to multiple generations of worldwide fans. While plenty of special effects and movie magic was used in the making of these films, nothing can magically erase the passage of time from the faces of the cast who brought these roles to life (not even Botox). Take a look and see what these Star Wars actors look like, then and now. Some have grown up, some have matured gracefully and others have let themselves go.
1. Harrison Ford as Han Solo
Harrison was a hottie back in 1977, and he's still smokin' as a 73-old today, reprising his iconic role as Han Solo in Star Wars: The Force Awakens. Sure, he's a little gray on top with a few more "experience lines" on his face, but who isn't after four decades of life? Even as a septuagenarian, he insisted on doing his own stunts, fights and action sequences – actually suffering an injury when the Millennium Falcon door fell on his leg – so he's still a badass both on- and off-screen.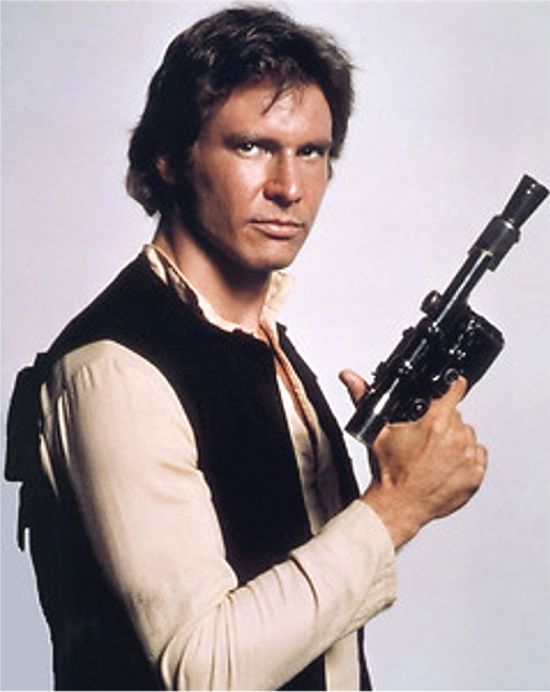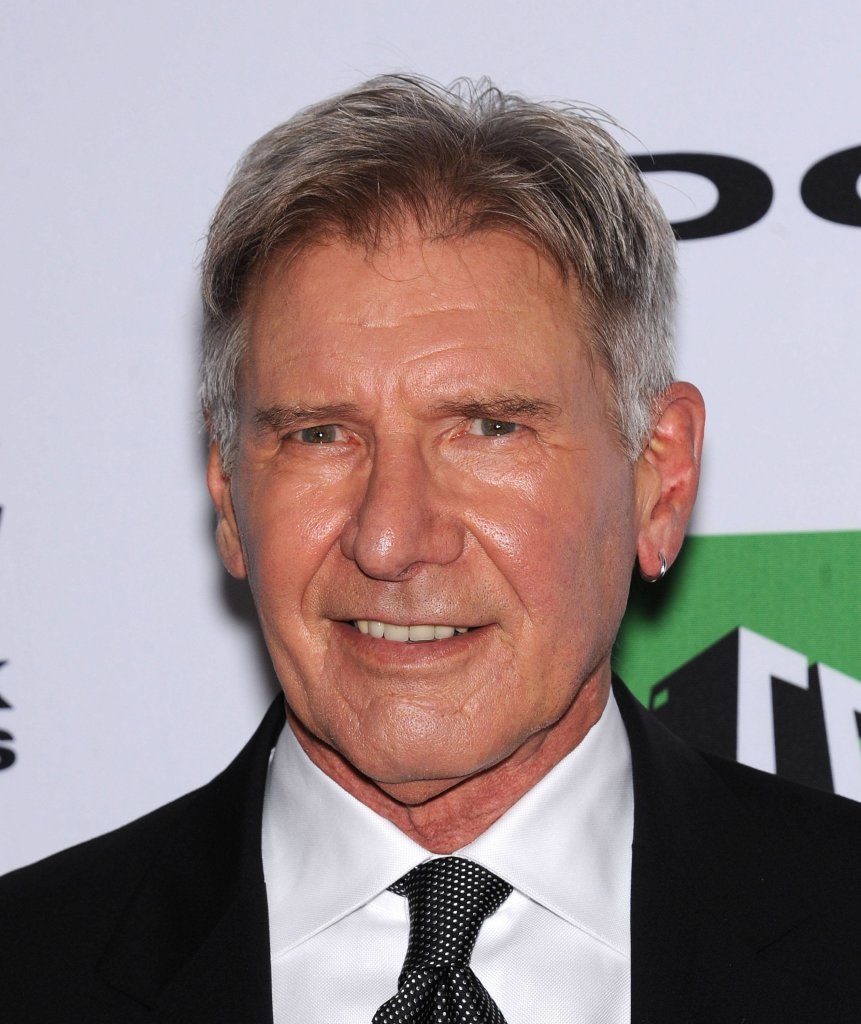 2. Ewan McGregor as young Obi-Wan Kenobi
Ewan is holding his own, too. He was a fresh-faced 28-year-old Scottish lad when he was cast as Obi-Wan in the blockbuster prequel back in 1999. He's continued to score plum roles throughout the years, not to mention go on a few epic motorcycle odysseys, and is now a dapper 44-year-old dad to four daughters.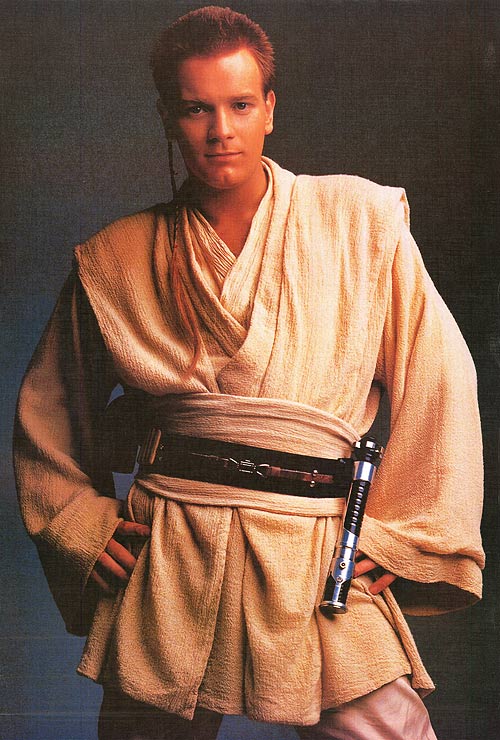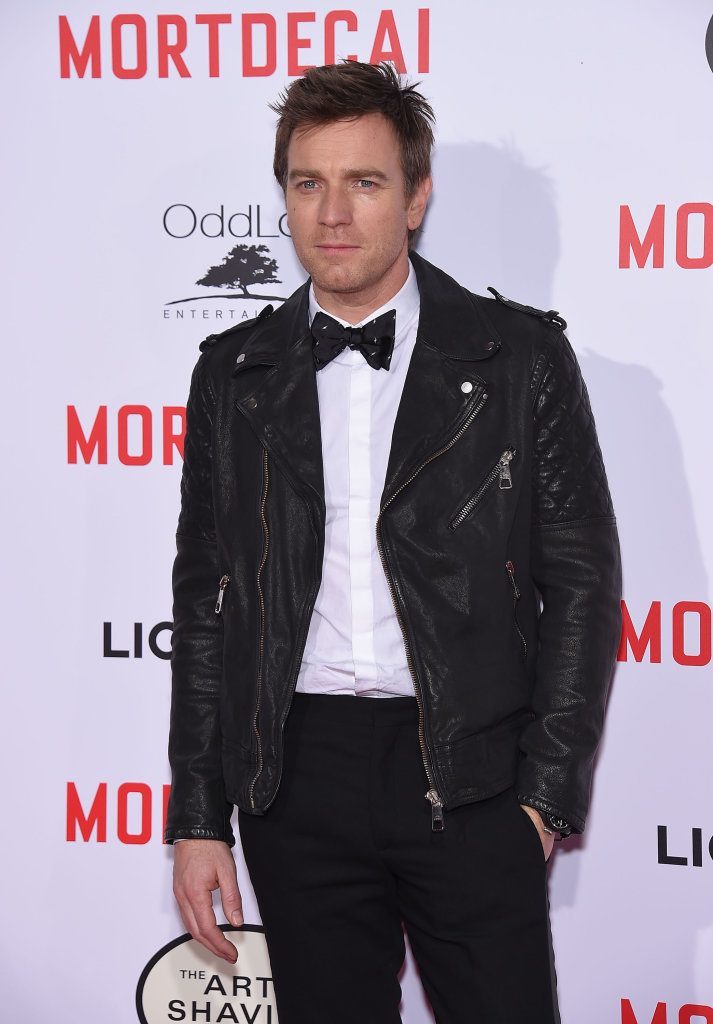 3. Carrie Fisher as Princess Leia
Carrie Fisher has taken a lot of flack for her aged appearance in The Force Awakens, with Twitter trolls dissecting her face and body in ways that no man is ever subjected to. Yes, she was a svelte and dewy 19-year-old when she was originally cast as Princess Leia back in the day. Who can claim to look the same forty years down the road? Considering her battles with weight-fluctuations, bi-polar disorder and substance abuse, she's looking pretty good for 59.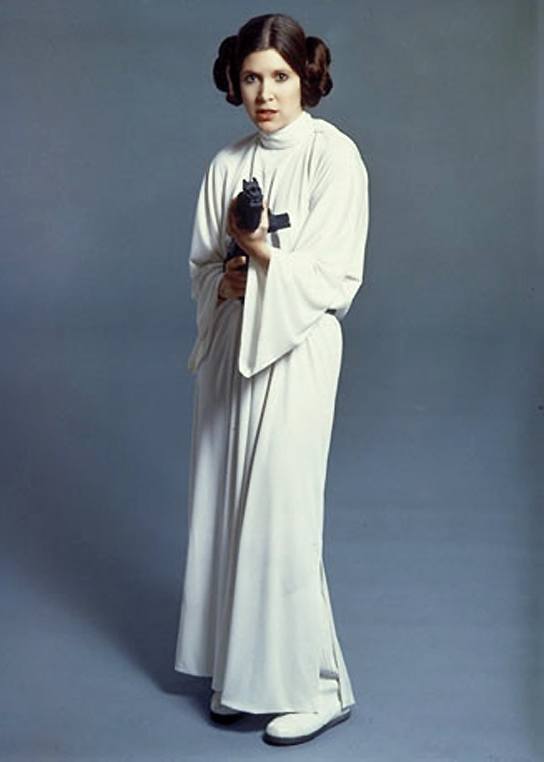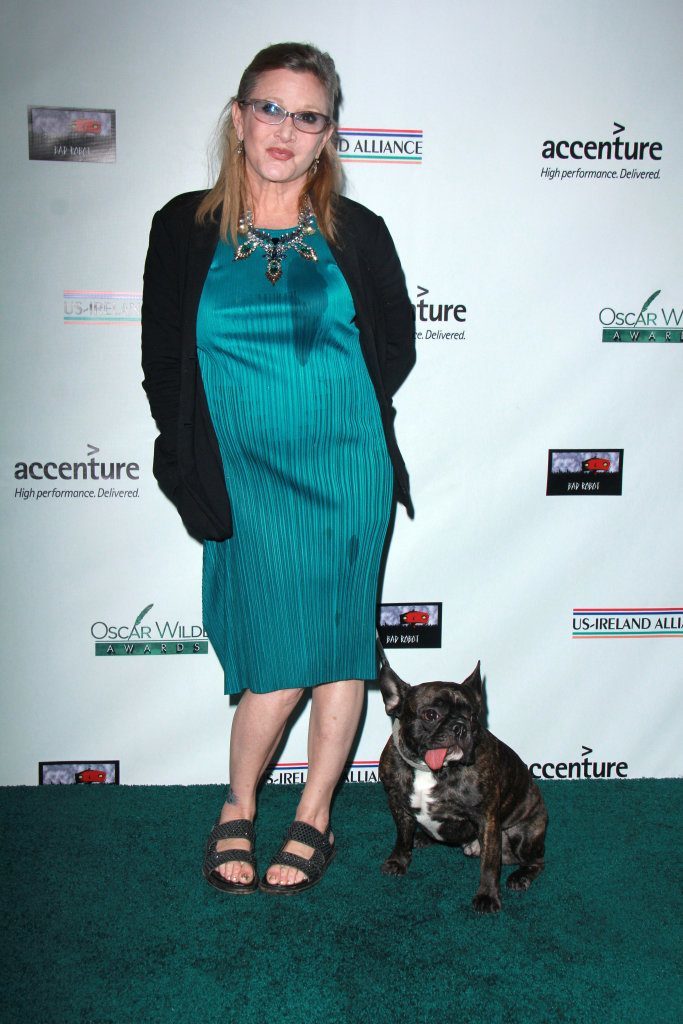 4. Anthony Daniels as C-3PO
You might not recognize Anthony Daniels' face because he's usually hiding behind a gold mask (although C-3PO does kind of resemble the actor). He did have a role in Prime Suspect alongside Helen Mirren, but the Star Wars droid has been his bread-and-butter, appearing in all incarnations of the franchise. The silver-haired Daniels looks age-appropriate for a 69 years.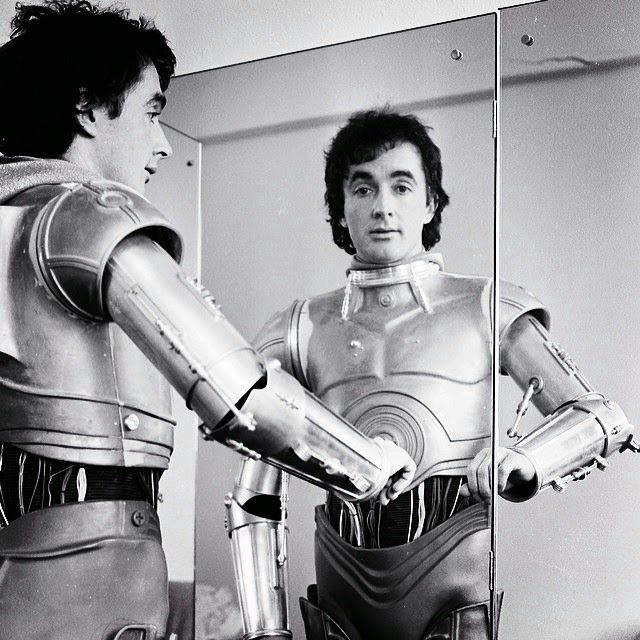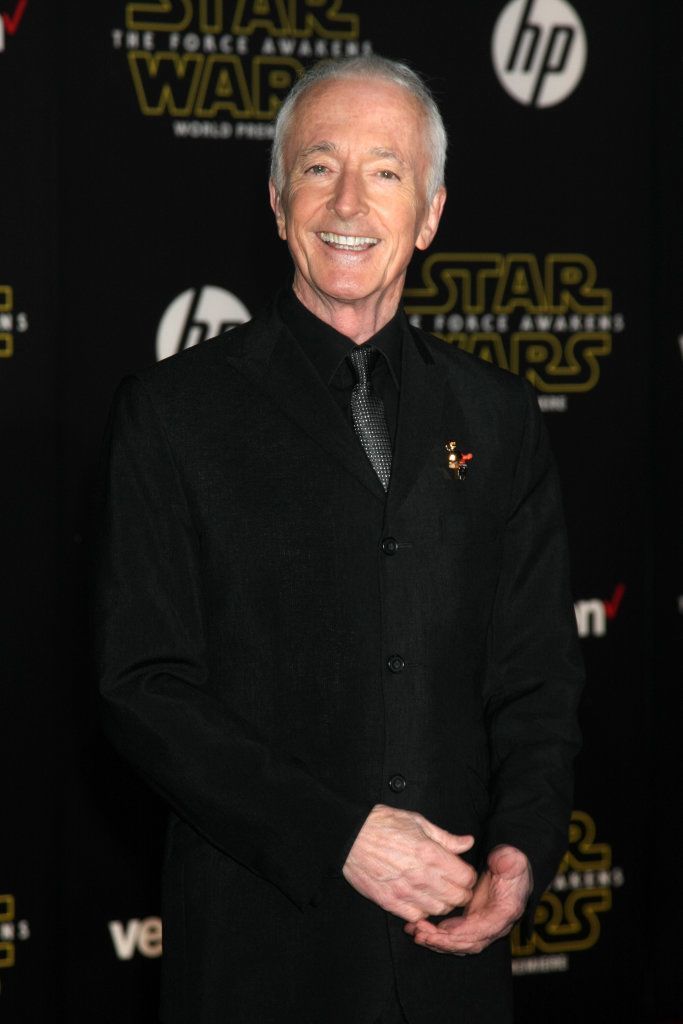 5. Kenny Baker as R2-D2
Here's another Star Wars actor you might not recognize if you passed him on the street. Three-foot eight inches tall Kenny Baker was the guy inside spunky R2-D2's bleeping droid body. Now a frail 81-year old in a wheelchair, he wasn't physically able to reprise his role in The Force Awakens, but he served as a consultant and got a mention in the credits.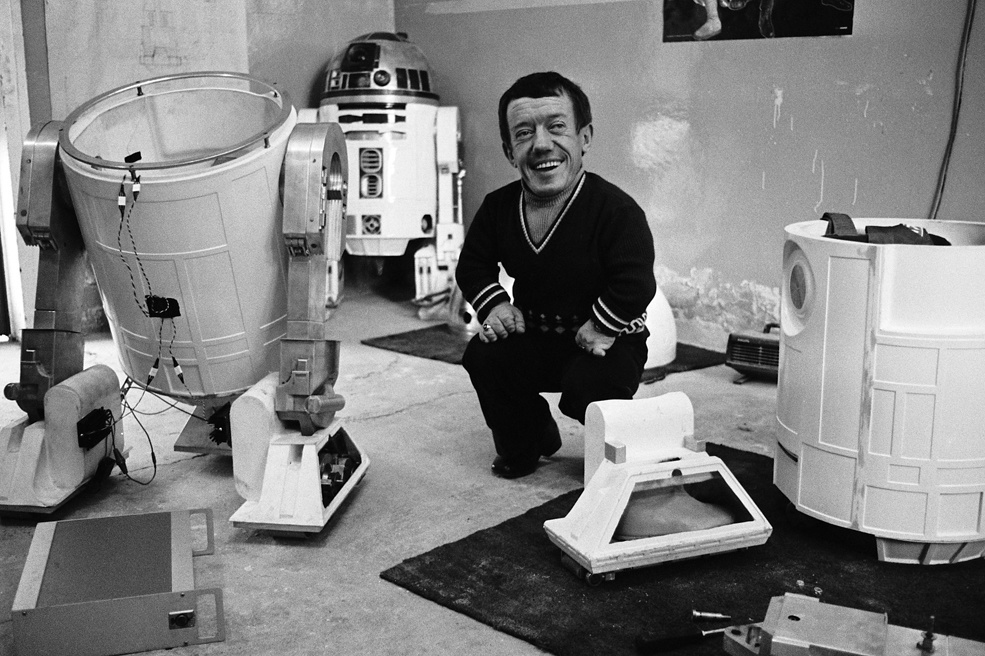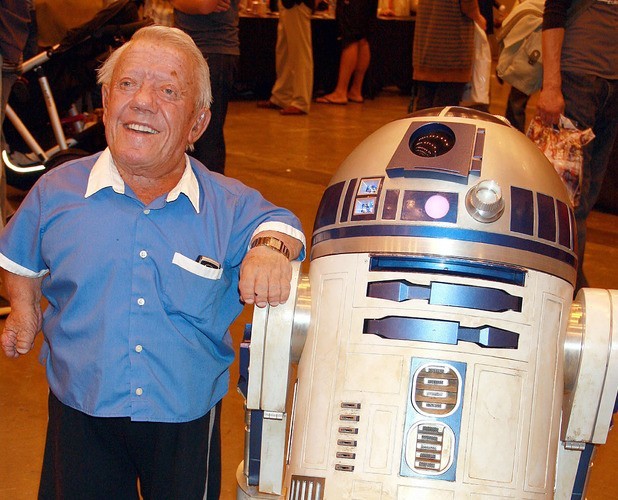 6. Natalie Portman as Padmé Amidala
Ageless beauty Natalie Portman played the pivotal role of Padme Amidala in the prequel trilogy, but didn't get rave reviews. Although they were one of the highest grossing films of the decade, she felt they hurt her career for a while. It took some time for casting directors to take her seriously, but her Oscar winning role in Black Swan put her back on the A-list. She's an elegant 34-year-old now, but doesn't look much different than she did at 18 in The Phantom Menace.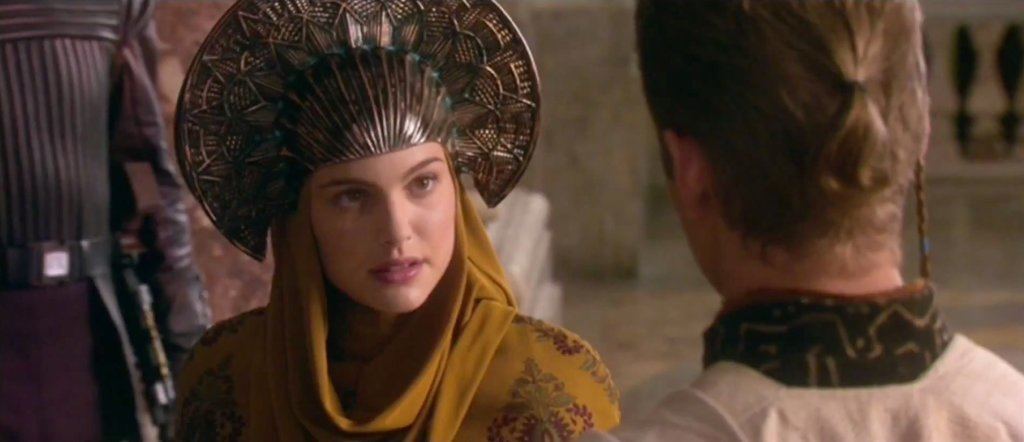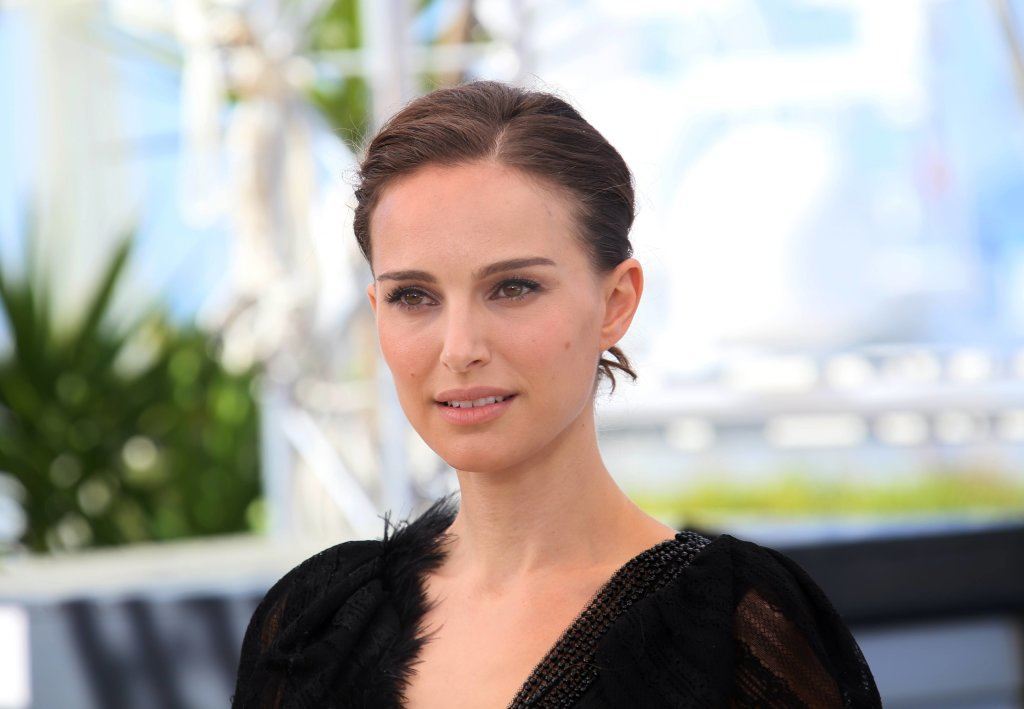 7. Mark Hamill as Luke Skywalker
Mark Hamill was considered a heartthrob back in the day. The young blue-eyed blond was in all the teen magazines in the late seventies, plastered on girls' bedroom walls as one of the dreamy hunks of the decade, along with Shaun Cassidy and John Travolta. Flash forward forty years, and Mark's looking a little haggard, shaggy and worn, packing a middle-aged ponch like a suburban schlub. His career kind of dried up and he's mostly been doing voice-over work over the years, so there wasn't much incentive to keep himself up. The 64-year-old hasn't really aged gracefully (although he's certainly not being raked through the coals for it like his on-screen sister is), but that works in his reprised turn as Luke Skywalker, as the character has seemingly endured some hardships himself over the years.
8. Peter Mayhew as Chewbacca
You might not knows his face at first glance, but his height might give him away. The towering 7 feet 3 inches tall Peter Mayhew, now 71, has played Solo's sidekick Chewy since the beginning. Sure, he's hiding behind a face full of fur and doesn't have discernible dialogue, but he somehow manages to convey emotion and bring soul to the role.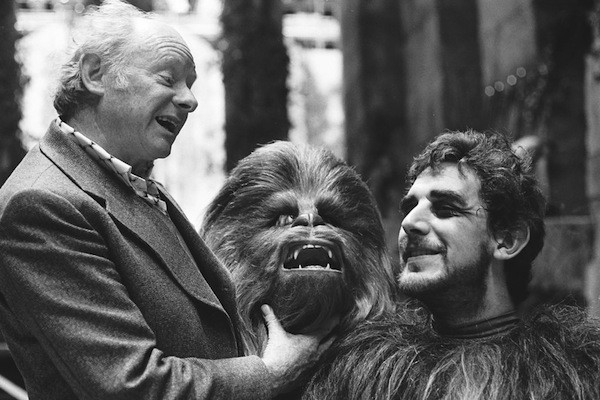 9. Billy Dee Williams as Lando Calrissian
Handsome Billy Dee Williams is as dashing as ever, even at the ripe old age of 78. He was one of the most popular African American actors of the 1970s, appearing in hit films like Lady Sings the Blues and Mahogany. Lando wasn't in The Force Awakens, but rumor has it he'll be making at least a cameo in the next one.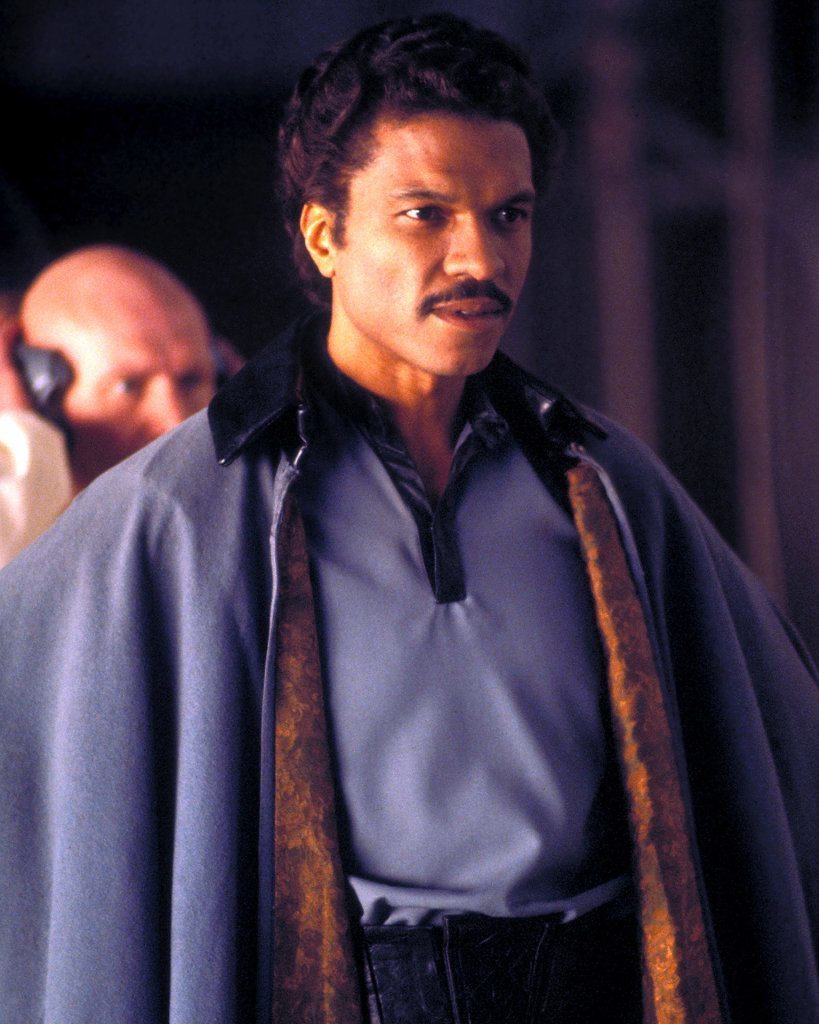 10. Hayden Christensen as Anakin Skywalker
Hayden Christensen took a lot of heat for his work in the Star Wars prequels. He probably thought he'd hit the jackpot when he scored the big role as the budding Darth Vader at 19, but his career has kind of faltered ever since. His acting may have been wooden, but the now 34-year-old is still easy on the eyes. Speculation is running wild that he will make an appearance in Episode 8 (flashback? alternate reality?), but that remains to be seen.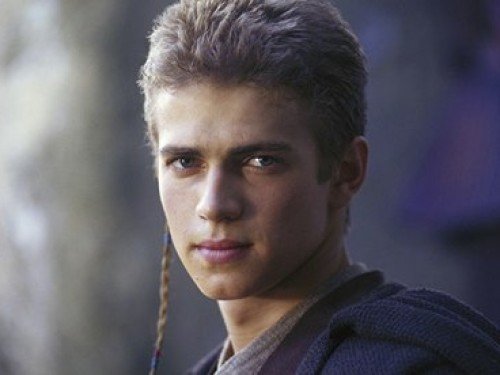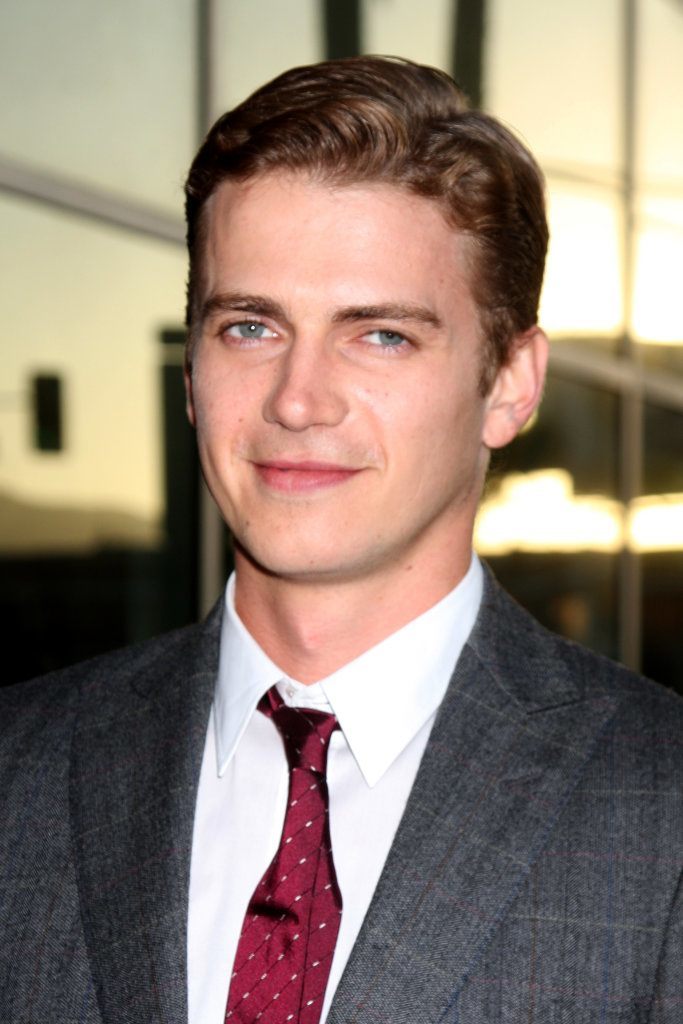 11. Samuel L. Jackson as Mace Windu
Samuel L. Jackson just oozes cool at any age. He's one of the highest box office stars of all time. Even when he's in a dud like Snakes on a Plane, he's fun to watch. He may be a little more etched, but he's still rocking the bald look.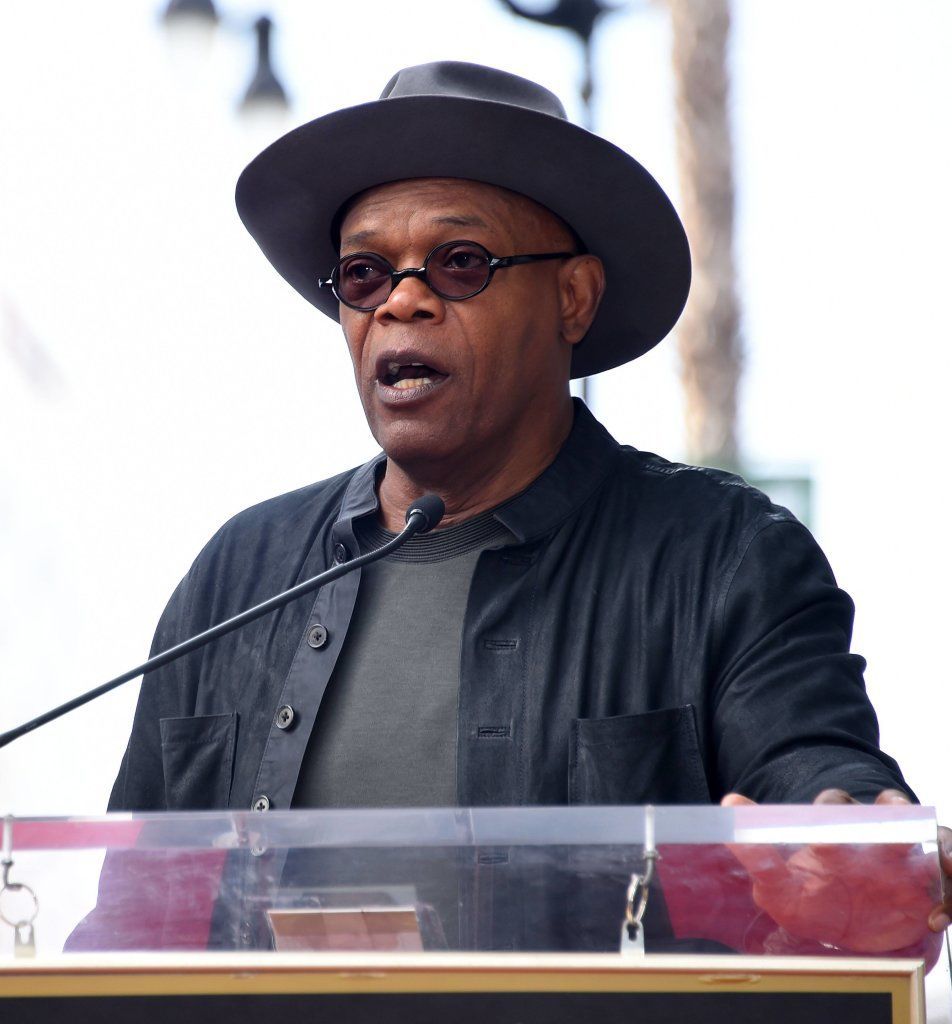 12. Denis Lawson as Wedge Antilles
Remember the rebel ace pilot Wedge Antilles in the original Star Wars trilogy? He was a relatively minor character, but he did help save Luke in the first Death Star attack. Lawson, now 68, actually turned down the chance to reprise the role in Episode VII because he thought it would bore him. Here's some cool trivia for you: Denis Lawson's real life sister is the mother of actor Ewan McGregor, aka young Obi-Wan Kenobi.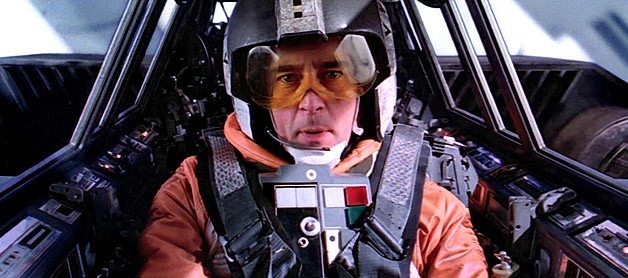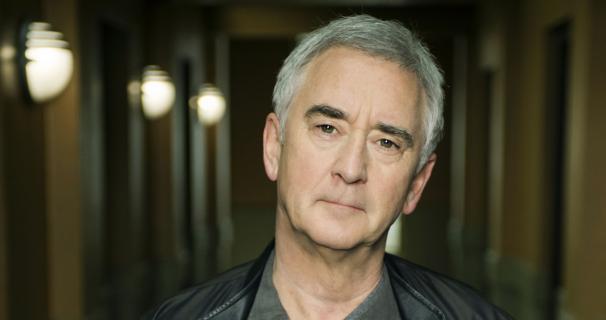 13. David Prowse as Darth Vader
Anybody could have been behind that iconic black mask, but the role belonged to broad-shouldered weightlifter David Prowse. Darth Vader's reverberating voice belonged to James Earl Jones, and the lightsaber scenes were done by fencing stuntman Bob Anderson. But other than that, Prowse embodied the role. He's been plagued with arthritis, cancer and dementia over the years, but is still ticking at 80-years-old. Is this the face you envisioned behind the mask?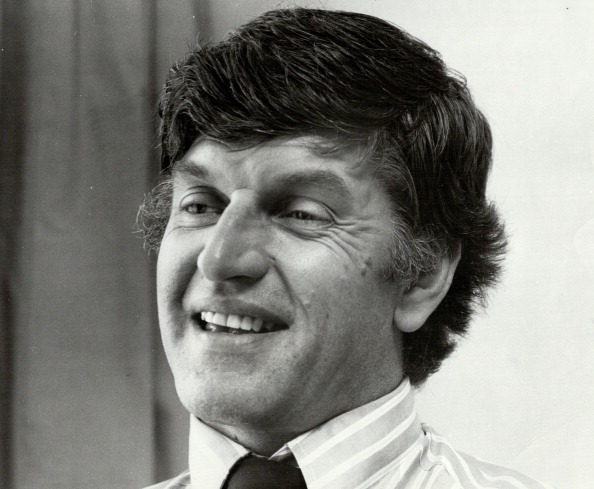 14. Ian McDiarmid as Palpatine
Ian McDairmid is a renowned Scottish stage actor with 50 film credits to his name, but he'll be forever remembered as Palpatine, the villain in The Return of the Jedi (even though you wouldn't know it due to all the prosthetics he wore on his face). He also played a younger incarnation of Senator Palpatine, otherwise known as Darth Sidious, in the prequels where his face was more recognizable. He's 71 today, and still acting.
15. Ray Park as Darth Maul
Here's yet another Star Wars character disguised under layers of movie makeup magic. He didn't have many lines in The Phantom Menace (in fact, the Sith Lord was voiced by Peter Serafinowizc), but his nightmarish face made an impression. The martial arts expert, now 41, was physically well-suited for the role.
16. Liam Neeson as Qui-Gon Jinn
Like Harrison Ford before him, Liam Neeson has that "man's man" quality about him that makes him look ruggedly handsome at any age. His hair may have salt-and-peppered and there are a few more wrinkles around his Irish eyes since he played Obi-Wan's Jedi mentor, but he's still kicking butt at the box-office as a 63 year old leading man.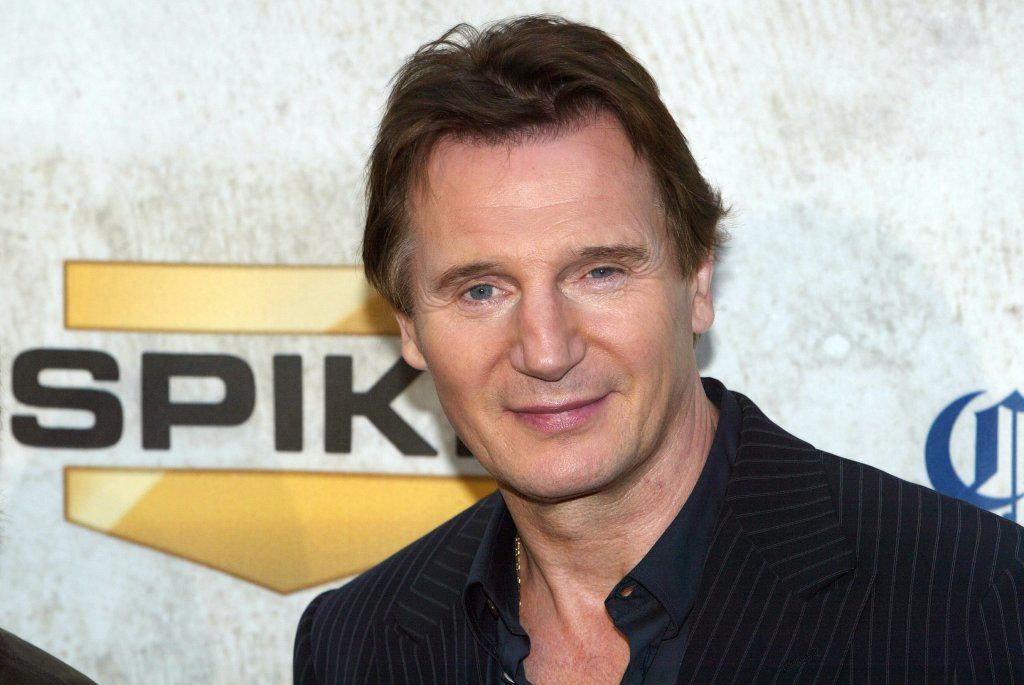 17. Jake Lloyd as young Anakin Skywalker
Jake Lloyd shot to fame at 9 years old when he played Darth Vader-to-be in Episode I, so of course he has changed the most now that he's reached the ripe old age of 26. Like many former child stars, he has had some struggles with the law since this role thrust him into the spotlight. He was arrested for reckless driving in June of 2015 after crashing into a tree during a high-speed chase. Today, he has essentially turned his back on acting, and has nothing but bad things to say about his Star Wars experience.