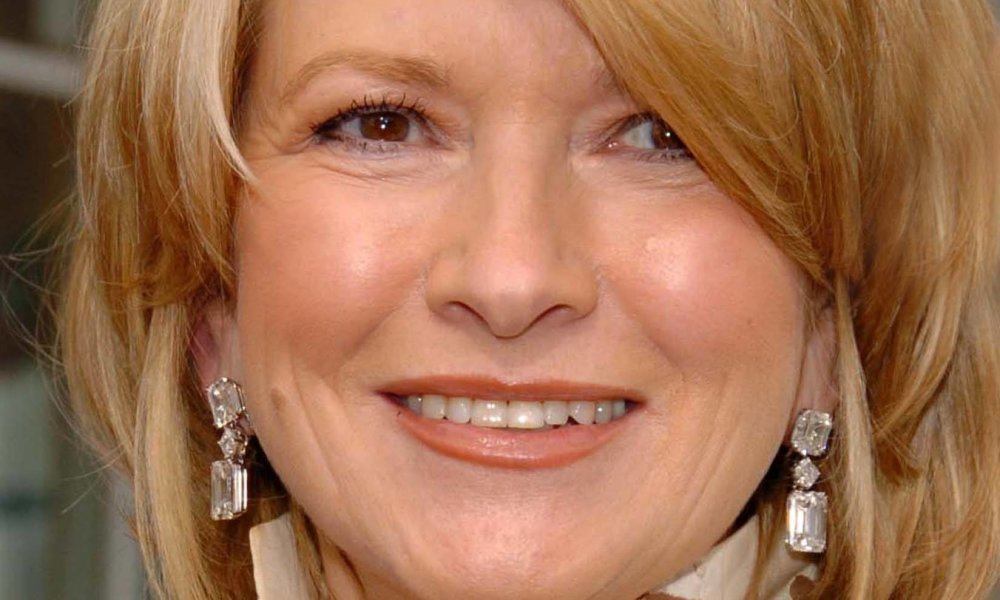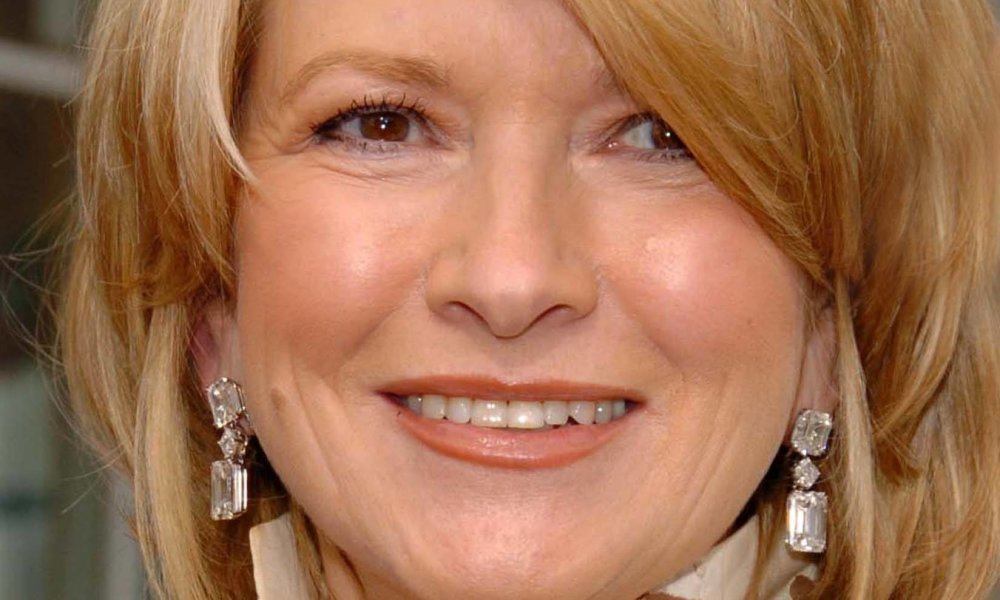 Some fans look up to celebrities as role models, but not all are upstanding citizens worthy of that respect. There are many highly publicized accounts of stars sent to jail for relatively minor antics – Lindsay Lohan and Paris Hilton spring to mind. However, there are several famous faces who have been arrested for more serious crimes, either before or after they became public figures. Here is a list of 10 stars who have served time behind bars. Some of these celebrities in jail may surprise you.
1. Mark Wahlberg (Unprovoked Assault)
Before becoming a successful actor, Wahlberg was the frontman for the band Marky Mark and the Funky Bunch. Before that, though, he was a gang member who peddled drugs and was addicted to coke. Coming from a rough Boston neighborhood in a family of 9 children (many of whom also served time), he dropped out of school at 14. During the next two years, he had had over two dozen run-ins with the law. Matters reached a head when, at the age of 16, Wahlberg assaulted two Vietnamese men, blinding one in the process. He was sentenced to two years of jail for this unprovoked assault, which was eventually reduced to a 45 day stint in the slammer.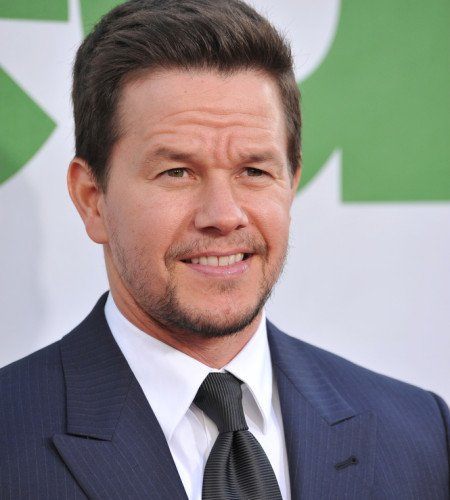 2. Tim Allen (Drug Trafficking)
Here's one of our celebrities in jail who served considerable time in the slammer. Like Wahlberg, Allen too was into drug trafficking before he became famous. In 1978, he was caught with no less than 650 pounds of cocaine at the airport. As per law, carrying more than a pound and half can land a person in jail for life. Allen agreed to give out the names of 21 associates, thereby reducing his term to five years. Interestingly, Allen claims that the shock and hardship of life in prison brought out the comedian in him.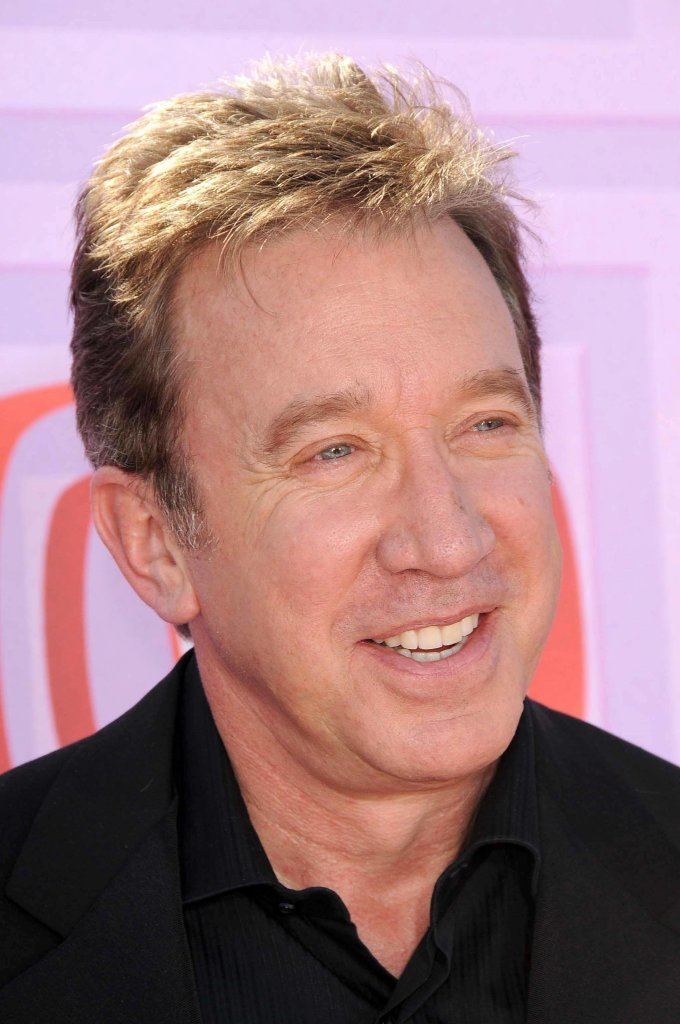 3. Martha Stewart (Insider Trading)
Stewart has made a career out of giving good advice, but she definitely shouldn't have taken certain advice from her broker back in 2001. Apparently she had some insider tip about ImClone, as she sold off stock just before the company announced a big set-back. Trading based on insider information is illegal, and so she was hauled up by the law. Despite maintaining her innocence, she was convicted and ended up with 5 months in prison, 5 months more of house arrest and 2 years probation.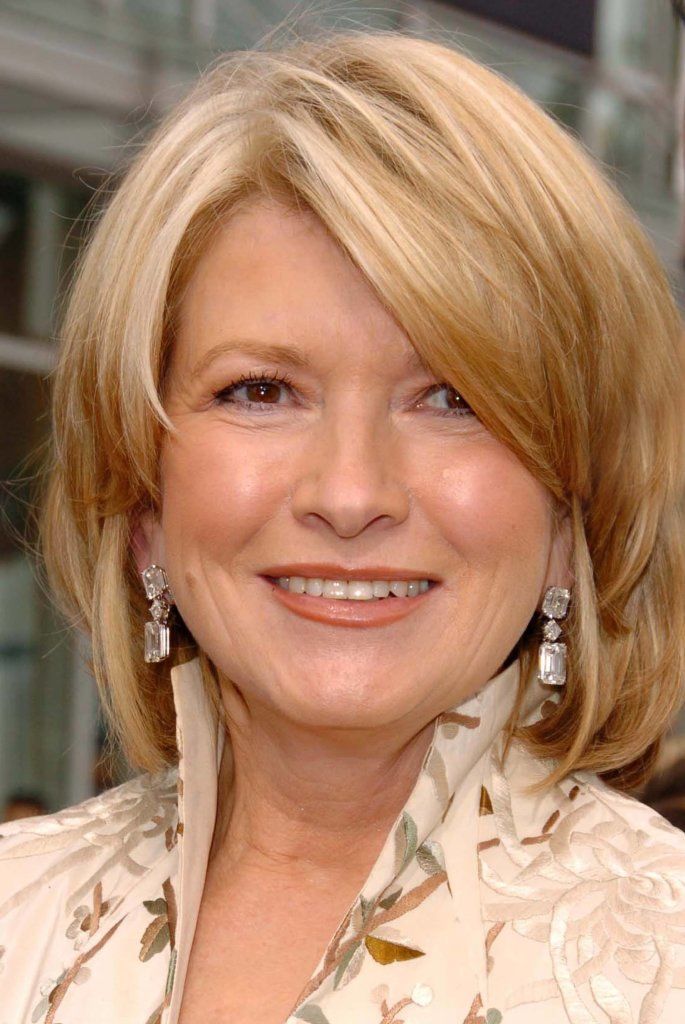 4. Wesley Snipes (Tax Evasion)
Snipes made a lot of money as a movie star, but apparently he didn't want the government to have its share. As you would expect, the tax authorities didn't take this well, leading to a tax evasion trial and conviction in 2008. He went to prison in 2010 and stayed there till July 2013. Luckily for him, as soon as he got out, he was cast in a Sylvester Stallone film so his career is now back on track. However, his "celebrities in jail" reputation still follows him.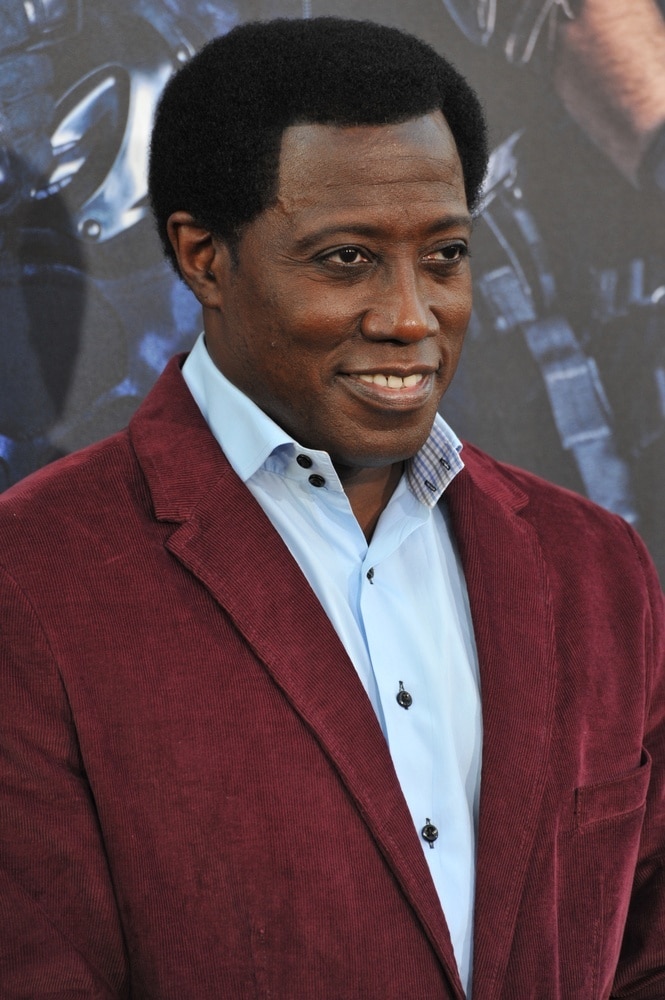 5. Robert Downey Jr (Numerous Charges)
Iron Man star Robert Downey Jr. went through some hard times before suiting up as a superhero. After wowing audiences with intense performances in films like Chaplin, Downey Jr. fell into the world of drug addiction. From the mid 1990s the early 2000s, he was in the news for a range of reasons – driving under influence, possessing and taking drugs and, most interestingly, breaking in to his neighbor's bedroom for an uninvited snooze. Not surprisingly, he went to jail, broke probation and went back again. Jail time helped him clean up his act, and now he is one of the highest paid and most successful actors in Hollywood today.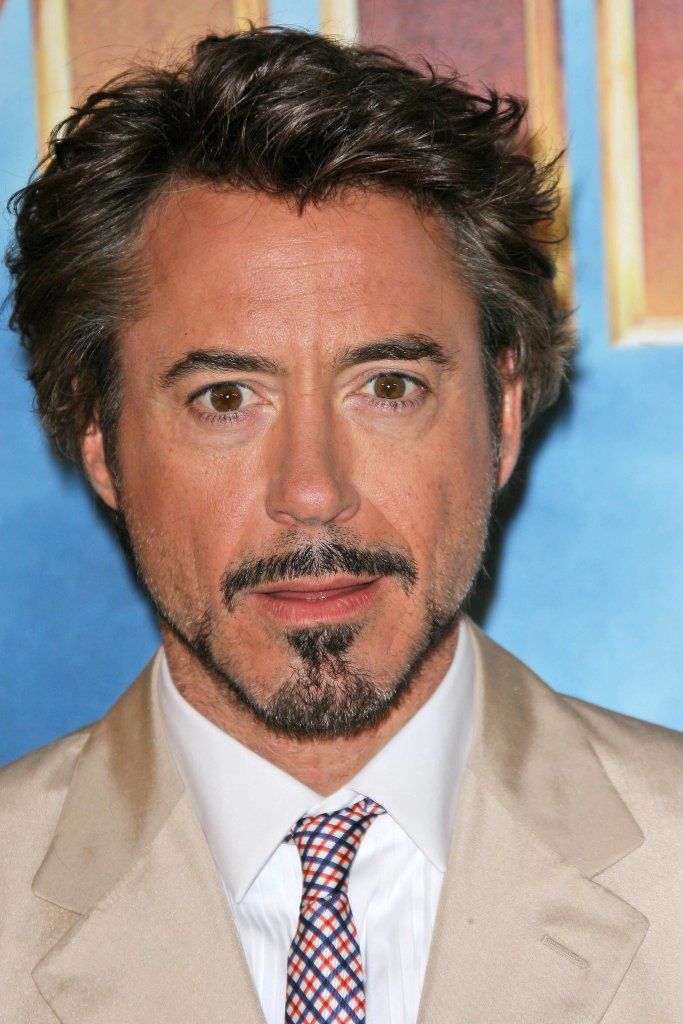 6. Lil Kim (Conspiracy Perjury)
Rapper Lil Kim should have known better than to lie before a federal grand jury. After she, her co-manager and her bodyguard were implicated in a shootout in 2001, Lil Kim claimed during her co-manager's trial that he and her bodyguard were not with her. CCTV footage directly contradicted her statement, and the judge found her guilty of lying to the grand jury. She became one of our celebrities in jail by spending a year behind bars for three counts of conspiracy and one of perjury.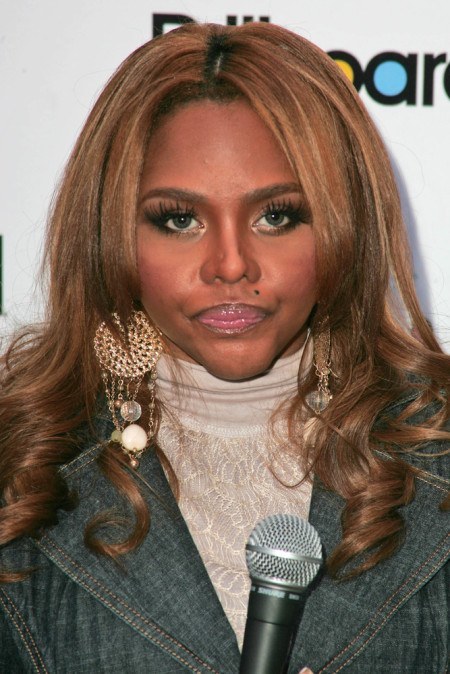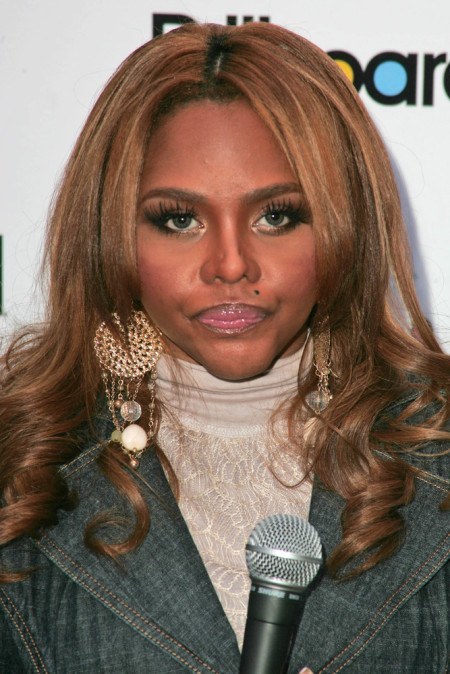 7. Kiefer Sutherland (DUI)
Kiefer Sutherland was arrested in 2007 for driving under influence. He was handed a 48-day sentence and a five year probation. This may sound steep, but this DUI incident had occurred while he was on probation for a similar offense. The judge had him attend an 18 month alcohol education program along with his jail time.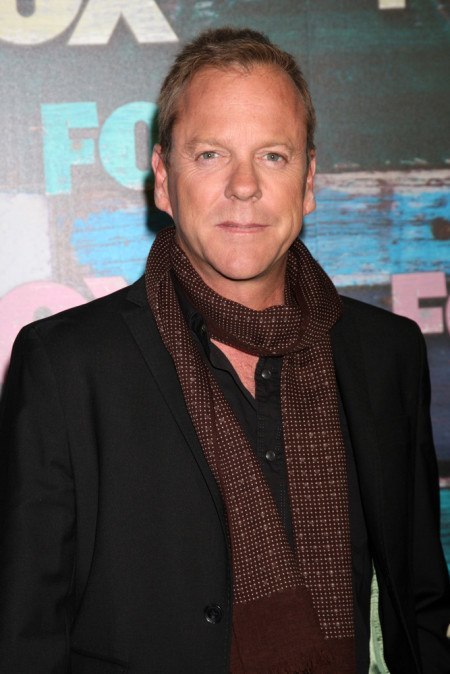 8. Paul McCartney (Drug Possession)
Having had his Visa application declined by Japanese authorities earlier, McCartney should have known better than to carry marijuana in his luggage when he finally arrived in the country. In Japan for a Wings' tour, he was arrested at Narita International Airport and sent to jail for 10 days. Then he was deported to England. The real sufferers were his fans, who had bought tickets worth 100 million yen.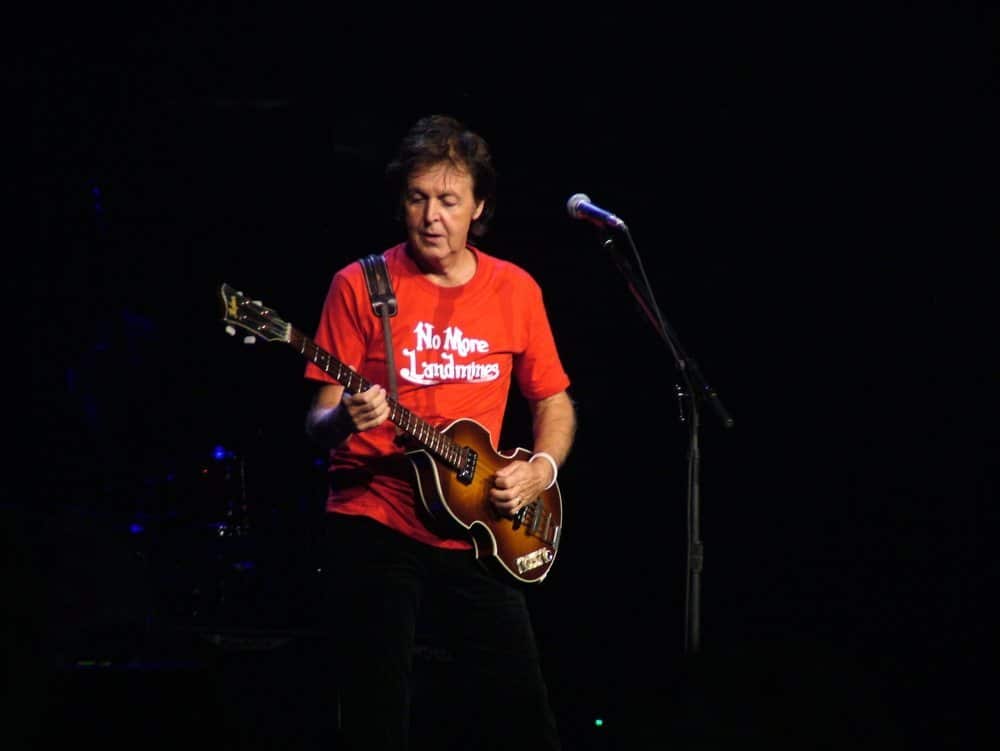 9. Christian Slater (Possessing Firearms, Assault Under Drug Influence)
Slater has had a number of run ins with the law throughout the years. First, he was convicted for an alcohol related offense in the late 1980s. Then he was found in possession of a gun at an airport in 1994. In 1997, he attacked his girlfriend and kicked a police officer down a flight of stairs under the influence of drugs. He served 60 days of a 90 day sentence, and underwent a three year drug treatment program thereafter.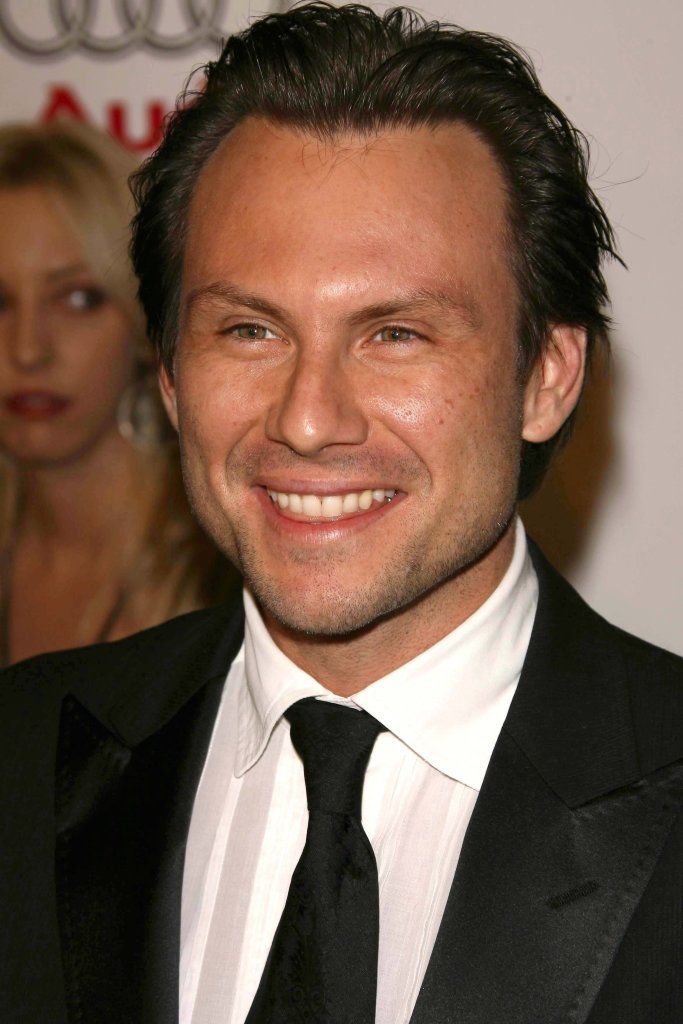 10. 50 Cent (Drug Trafficking and Possession, Assault, Possession of Weapons)
Like Wahlberg, 50 Cent had a rough childhood growing up in the South Jamaica area of New York City. He started selling drugs at a young age, and was caught carrying them by the metal detectors of his school. In 1994, he was arrested after he was part of  drug deal involving four vials of cocaine. Weeks later, his home was raided and more drugs recovered. The whole episode led to a six month sentence in a shock incarceration boot camp. He has also been arrested for assault and battery after jumping into the audience when someone threw a water bottle at him during a concert, and keeping weapons in his car while he visited a nightclub. He was recently sentenced to three years unsupervised probation, mandatory counseling and a month of community service for a domestic dispute with an ex-girlfriend. Even with all of 50 Cent's fame and success, it seems he can't escape troubles with the law.