Smoking weed is still illegal in most states, but pot usage is widespread – especially in celebrity circles. There are some famous advocates who aren't afraid to voice their opinions when it comes to the legalization of marijuana. These same celebrities are often not shy about their personal pot smoking habits either. Some stars have been known to smoke weed freely on stage at big award shows! We've compiled a list of the top Hollywood stoners, some obvious and some which may surprise you. Call it a puff piece. Take a look at these 10 A-listers who have been caught smoking weed.
1. Rihanna Smoking Weed in Hawaii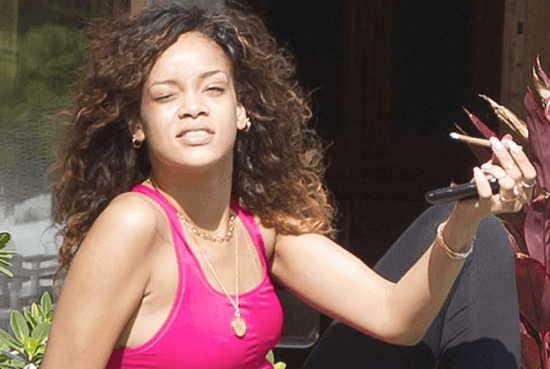 Rihanna's been known to flaunt her bad girl image, so it's no surprise that she's open about her marijuana use. The Barbadian superstar writes about her habit of smoking ganja all the time on her Twitter page.