Smoking weed is still illegal in most states, but pot usage is widespread – especially in celebrity circles. There are some famous advocates who aren't afraid to voice their opinions when it comes to the legalization of marijuana. These same celebrities are often not shy about their personal pot smoking habits either. Some stars have been known to smoke weed freely on stage at big award shows! We've compiled a list of the top Hollywood stoners, some obvious and some which may surprise you. Call it a puff piece. Take a look at these 10 A-listers who have been caught smoking weed.
1. Rihanna Smoking Weed in Hawaii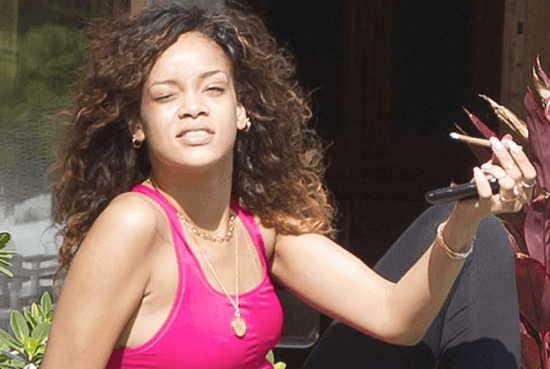 Rihanna's been known to flaunt her bad girl image, so it's no surprise that she's open about her marijuana use. The Barbadian superstar writes about her habit of smoking ganja all the time on her Twitter page.
2. Seth Rogen and James Franco Toke Up On Stage
Two other notable Hollywood stoners are James Franco and Seth Rogen. It's no big surprise considering the two actors starred in The Pineapple Express, named after an exotic strain of the green stuff. Seth and his buddy James even lit up on stage at the 2008 MTV Music Awards.
3. Zach Galifianakis Gets High with Bill Maher
Zach Galifianakis is another Hollywood star who isn't afraid to be vocal about his cannabis use. The Hangover actor definitely believes that marijuana should be legalized. He even went on Bill Maher's show, lit up a joint and attempted to pass it around. Pass it here, Zach.
4. Miley Cyrus Smokes A Joint During Acceptance Speech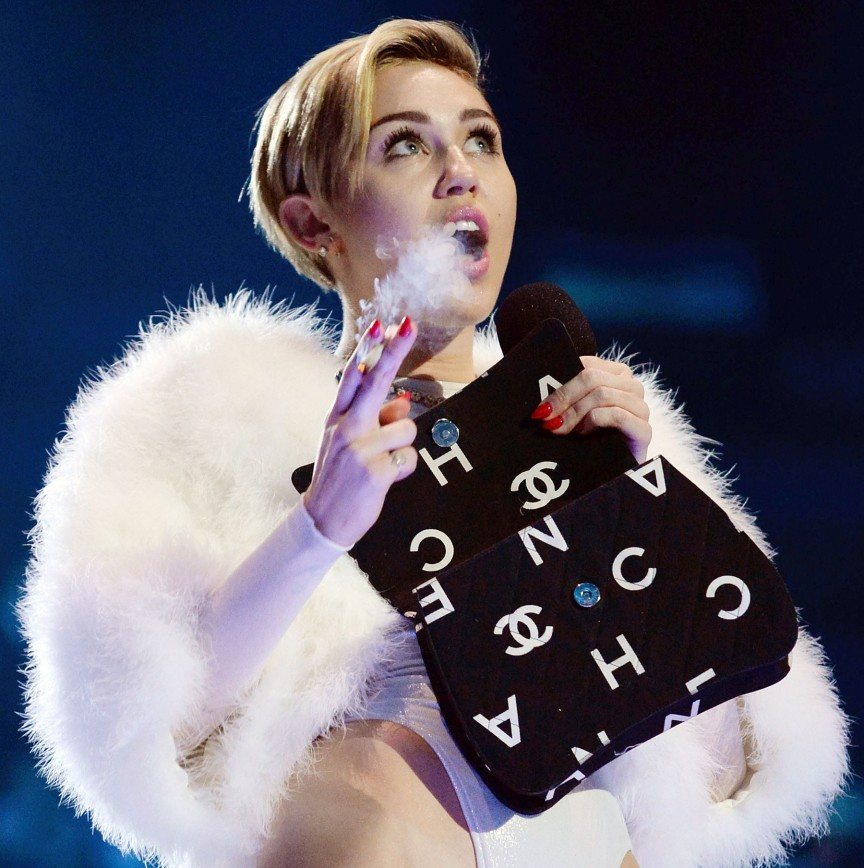 Miley Cyrus has never been shy about her party lifestyle, and recently she's been bent on making a scene where ever she goes. At the 2013 Europe MTV Awards, Miley lit up while on stage accepting an award. No laws were broken as the event took place in Amsterdam, but she obviously doesn't care what people think of her and her habit.
5. Willie Nelson's Caught with 6oz!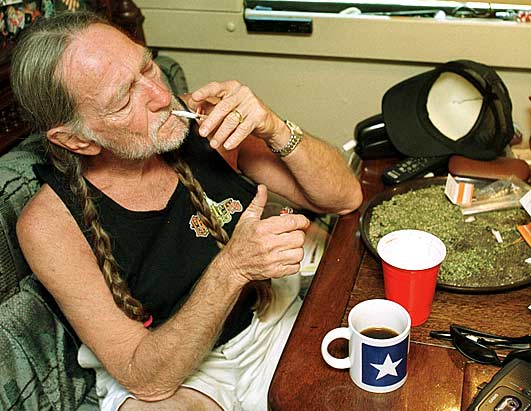 Mr. Nelson is very involved in the legalization of marijuana movement. Willie's a board member of the non-profit activist group, NORML, the National Organization for the Reform of Marijuana Laws. In 2004, Nelson hosted the first annual Willie Nelson and NORML Golf Tournament. In 2010, he was arrested for possession of 6 ounces of marijuana and later formed the Teapot Party.
6. Snoop Dogg "Smoke Weed Everyday"
We're not exactly sure how we're supposed to be referring to the rapper turned rasta these days (Snoop Lion?). But one thing's for sure, Snoop's big on smoking weed. The music star has never been shy about his habit. In 2013, Snoop claimed that he smoked about 80 blunts a day. Seems like a bit excessive, but his laid-back swagger seems to confirm it.
7. Justin Timberlake Was Stoned on Punk'd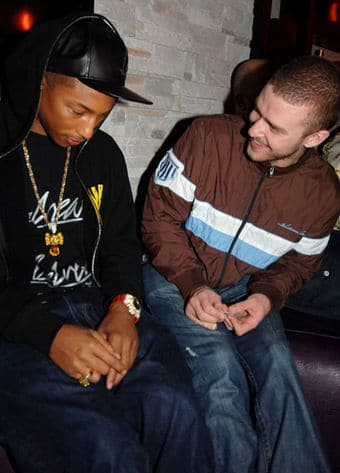 Well, we're a bit surprised to hear this former Mickey Mouse Club cutie is a stoner. In an interview with Playboy in 2011, the former N'Sync front man confirmed that he "absolutely" smokes pot. "Sometimes I have a brain that needs to be turned off," he explained. "Some people are just better high."  Justin claimed that when he was punk'd by Ashton Kutcher a while back, he was stoned out of his mind.
8. Justin Bieber Smokes Out His Tour Bus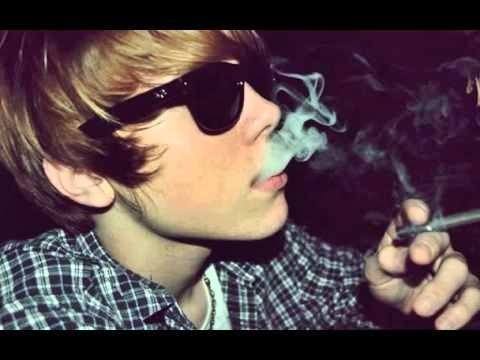 Surprise, surprise notorious wannabe bad boy, Justin Bieber tokes up. In 2013, the pop star got pulled over in Stockholm because his tour bus reeked of marijuana. The star has also been known to hotbox his private jet – some flight attendants even had to wear face masks!
9. Morgan Freeman Believes in Legalization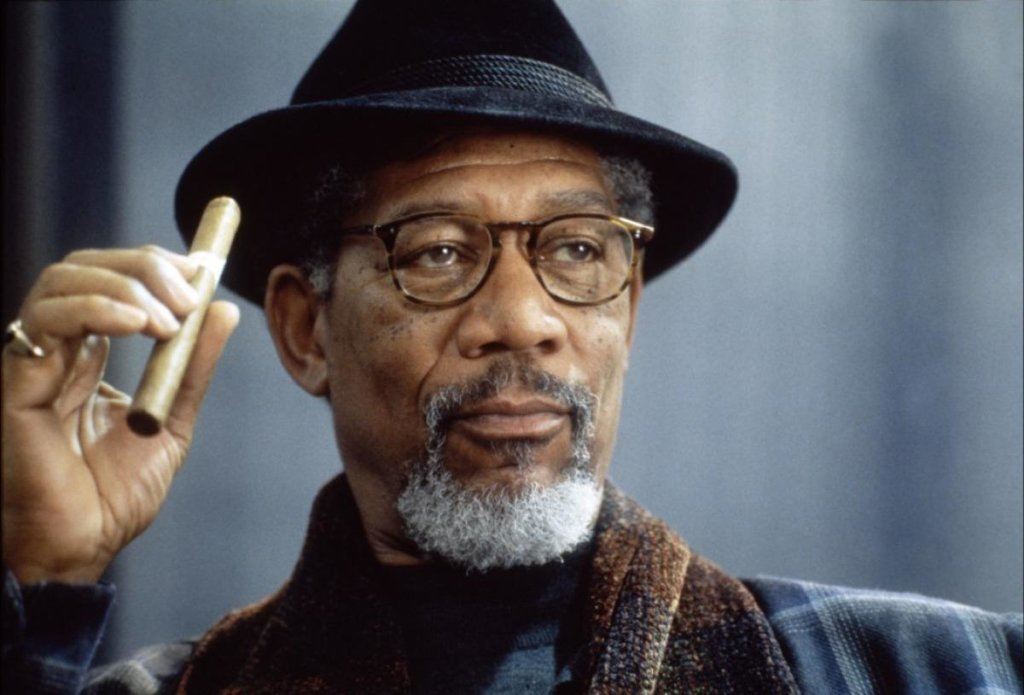 Morgan Freeman has had a history of drug and alcohol abuse, but the star admits that he's given up hard drugs these days. He does, however, still enjoy smoking weed. Freeman says he'll "never give up the ganja," calling it "God's own weed." He believes pot should be legalized and taxed.
10. Susan Sarandon Smoking Weed Before the Oscars!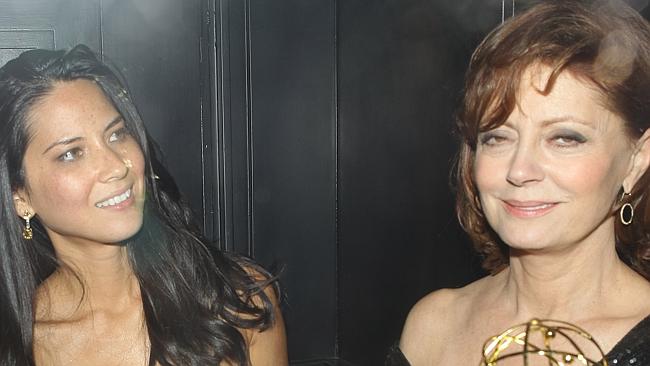 In a recent interview on Watch What Happens Live with Andy Cohen, actress Susan Sarandon admitted to smoking weed before all of the awards shows, even the Oscars! Look at those red eyes in this smokey picture with Olivia Munn!