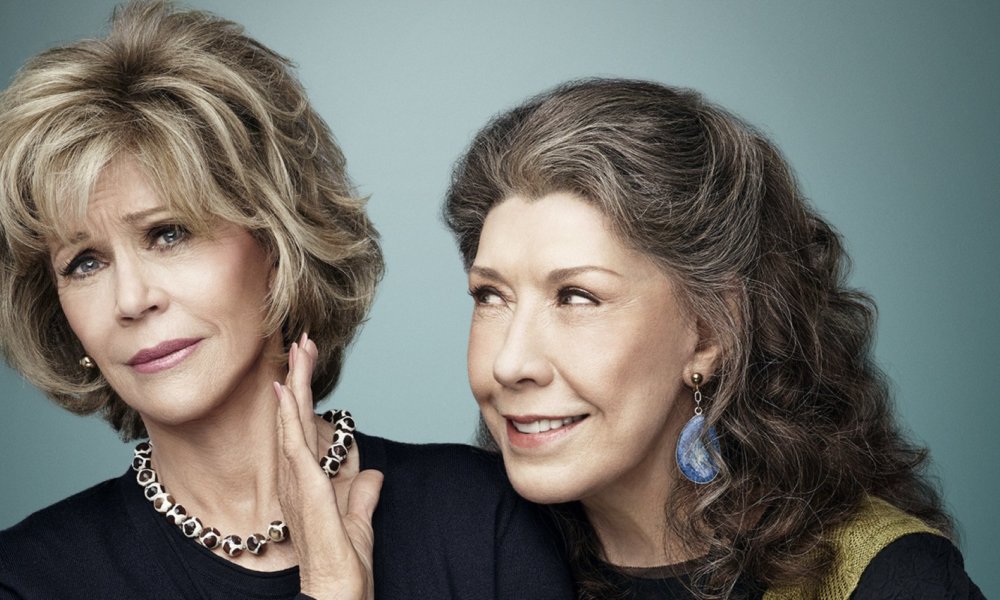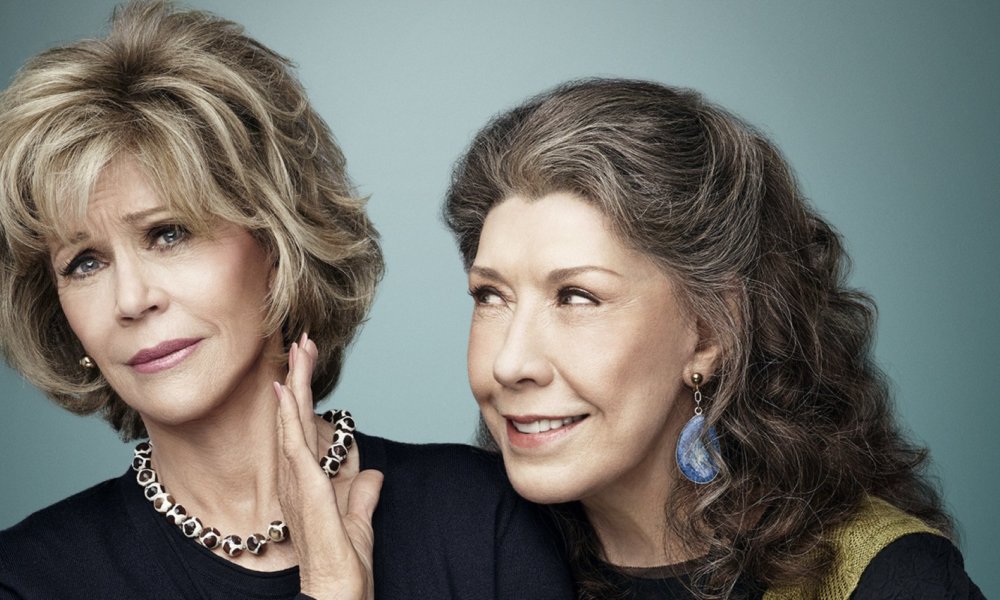 If you're not taking the time to devote a little time to Netflix's Grace and Frankie, then you're missing out on one of the best streaming comedies available. Created by executive producer Marta Kaufman, Grace and Frankie follows two women who are thrown together late in life when it turns out their husbands (who are also law partners on the verge of retirement) are actually gay dudes who've decided to live the rest of their lives together. The two women have never been especially fond of each other Hijinks ensue when the hippy dippy Frankie moves in with the terrified Grace as the two women cling to each other to embrace their brand, new lives.
1. The Cast is Unparalleled
Seriously, the two leads are played by Jane Fonda and Lily Tomlin. Obviously, Tomlin is one of the funniest women ever to walk the planet, and Jane Fonda more than holds her own as well. Then, on the flip side of the coin, a good portion of the series focuses on Grace and Frankie's ex husbands, played by Martin Sheen and Sam Waterston. Honestly, these two geriatrics are sweet together they easily qualify as one of TV's cutest couples.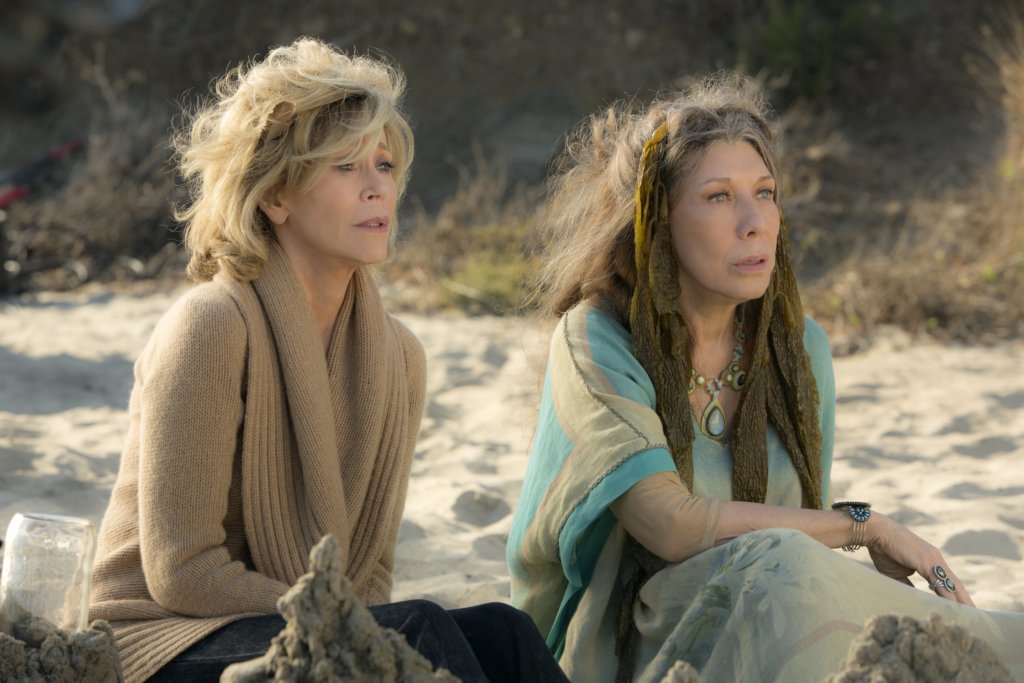 2. Jane Fonda and Lily Tomlin are Buddies in Real Life
Though their onscreen relationship might be filled with friction, Tomlin and Fonda have actually been friends since they shared the screen in 1980's 9 To 5.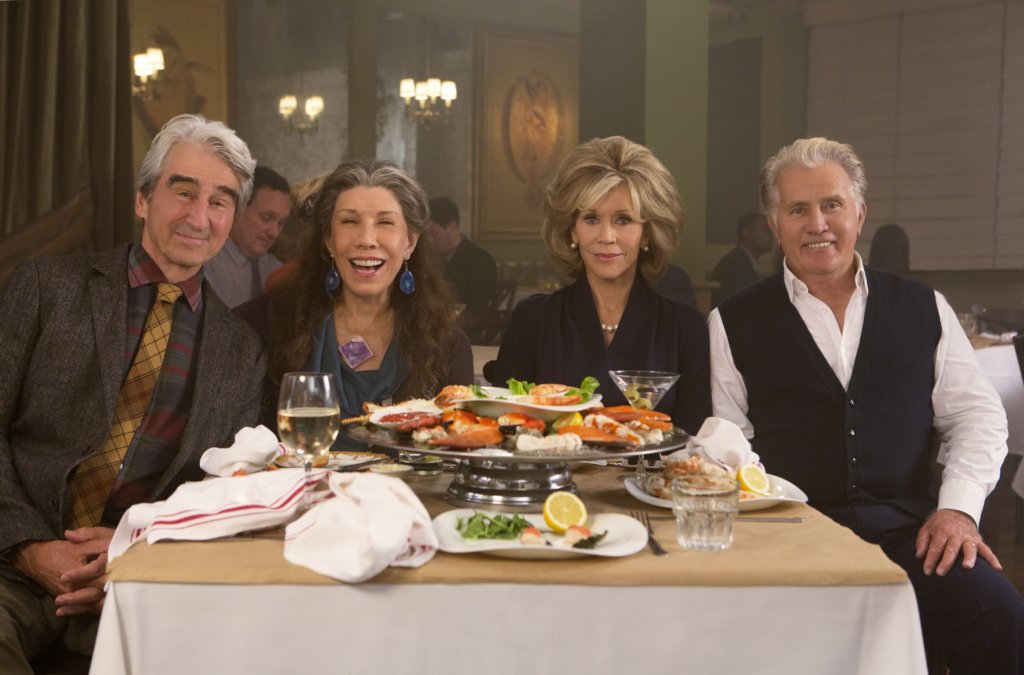 3. If You Like 'Friends' This Could Be For You
Marta Kaufman, the show's creator, was one-half of the team that created NBC's iconic sitcom Friends. Though the first season tends toward the dramatic (it's still solid, though), season two is some classic zany sitcom fun.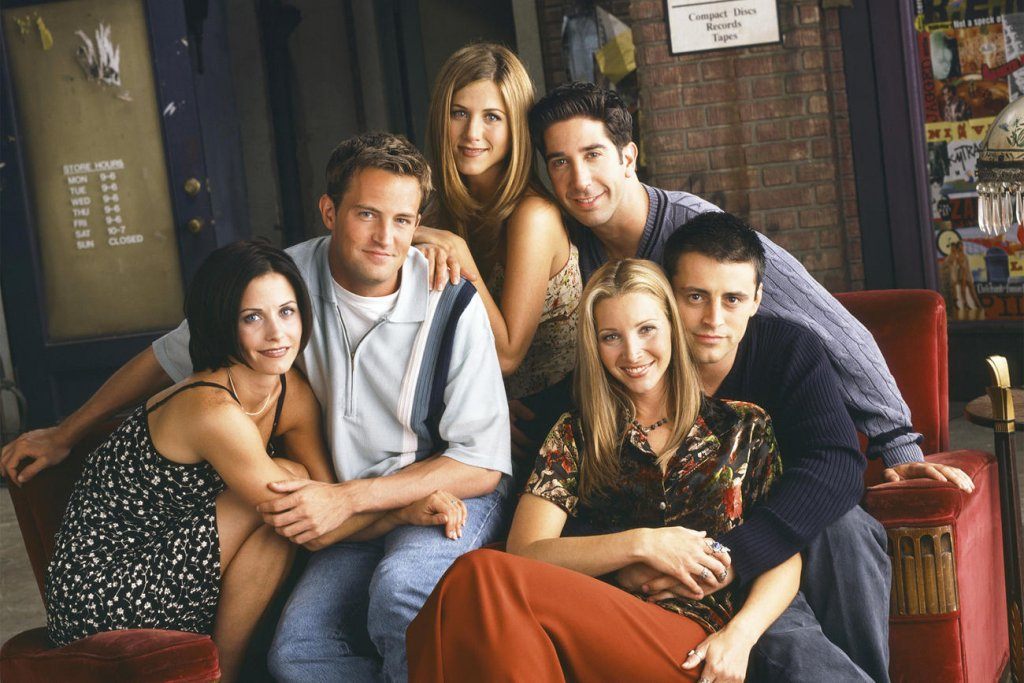 4. Lily Tomlin Says That the Hardest Thing She's Had to Do For the Show Was Talk Poorly of Substitute Teachers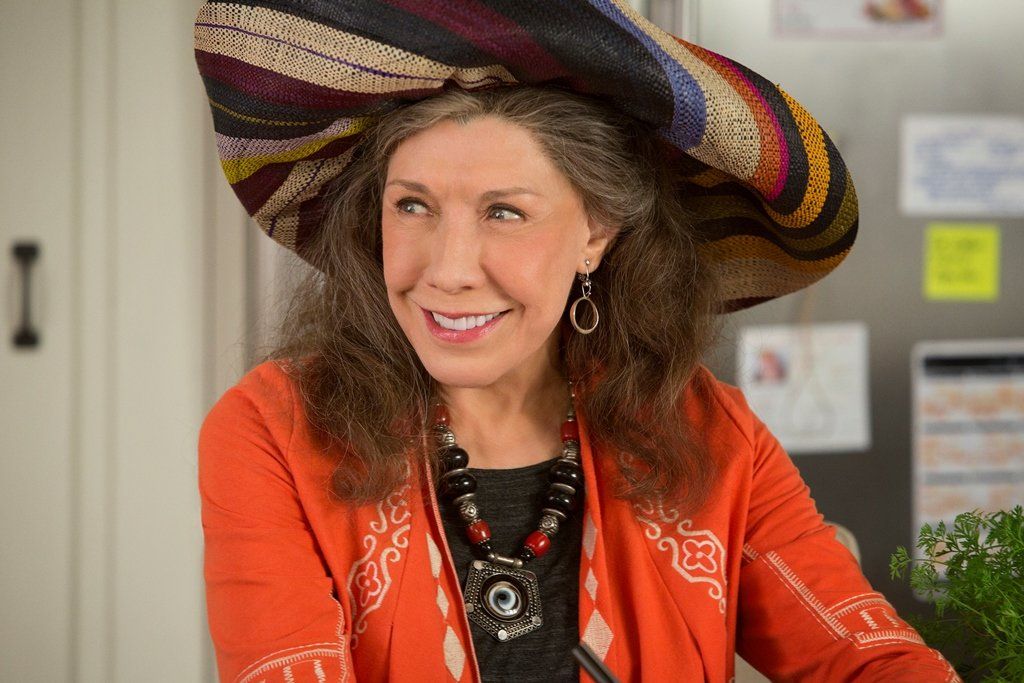 5. Both Jane Fonda and Lily Tomlin Have Played Tina Fey's Mother
Fonda played the comedian's mother in This is Where I Leave You, and Lily Tomlin played Fey's mother in the romantic comedy Admission, also starring Paul Rudd.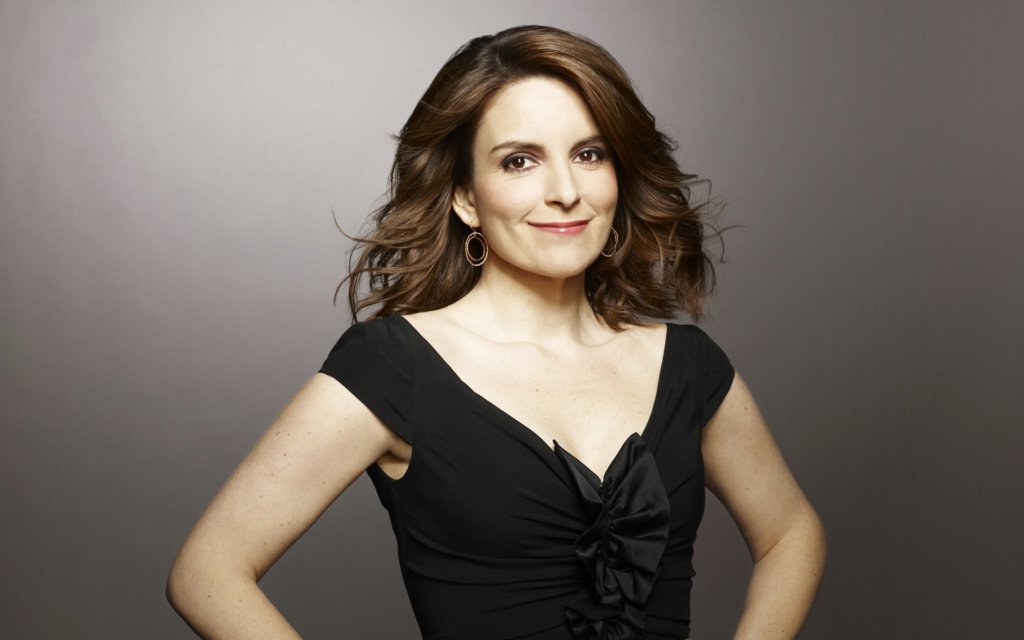 6. The 'Grace and Frankie' Beach House Isn't Located in La Jolla, It's Located in Malibu
7. All Four of the Main Characters Have Worked With Aaron Sorkin
Sheen and Tomlin worked with the writer on The West Wing, and Fonda and Waterston worked with him on The Newsroom.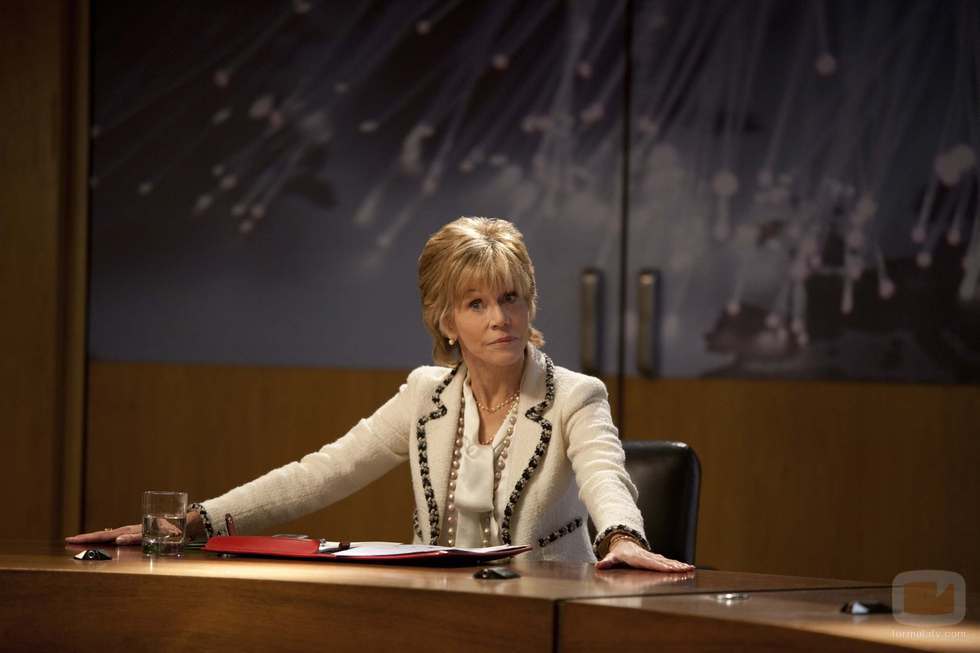 8. Jane Fonda Actually Took Acting Lessons For the Role
Grace and Frankie is Fonda's first leading role in a TV series. Initially, the actress noticed that she was having some trouble playing a character over such a long period of time, so she took some acting lessons to make sure she got the job done correctly.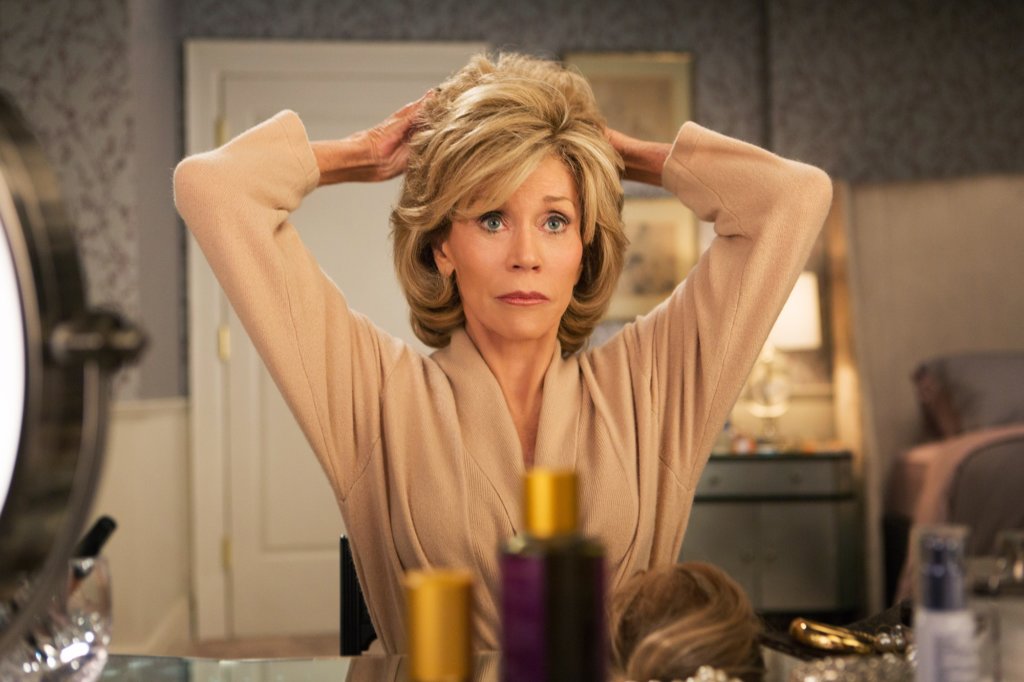 9. Initially, Marta Kaufman Only Wanted Grace and Frankie to Get Left Together
It was Marta Kaufman's daughter who suggested that the reason for their loneliness be because their husbands had left them for each other.
10. Series Regulars June Diane Raphael and Sam Elliott Also Appeared in the Same Episode of 'Parks and Recreation'
They both played members of the Eagleton Park Department (and essentially served as the counterparts to two main characters on Parks).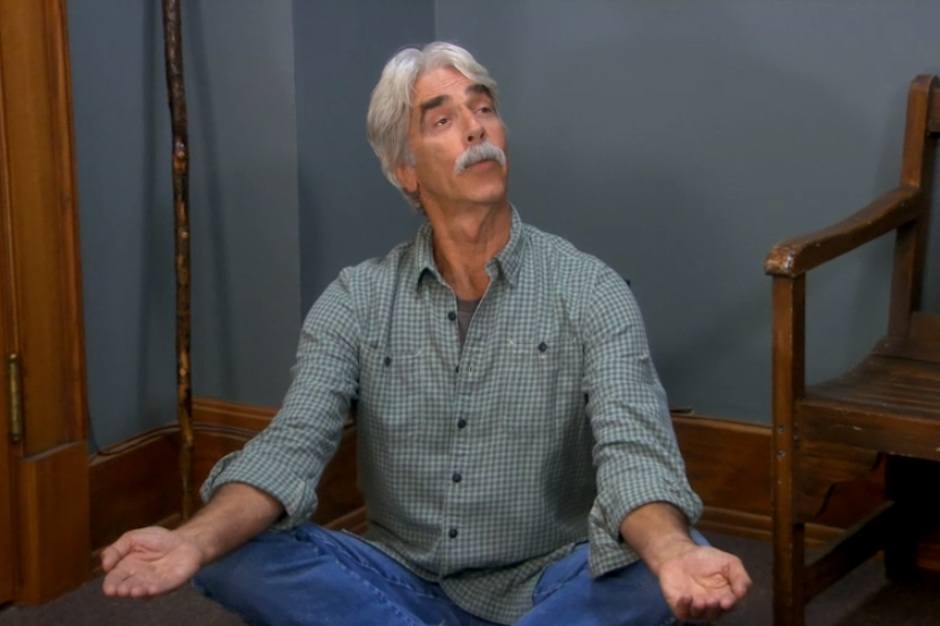 11. Sam Elliott Has Played Boyfriend to Both Lily Tomlin and Jane Fonda Over the Course of His Acting Career
He was Fonda's ex boyfriend in Grace and Frankie, and Tomlin's ex in 2015's Grandma.