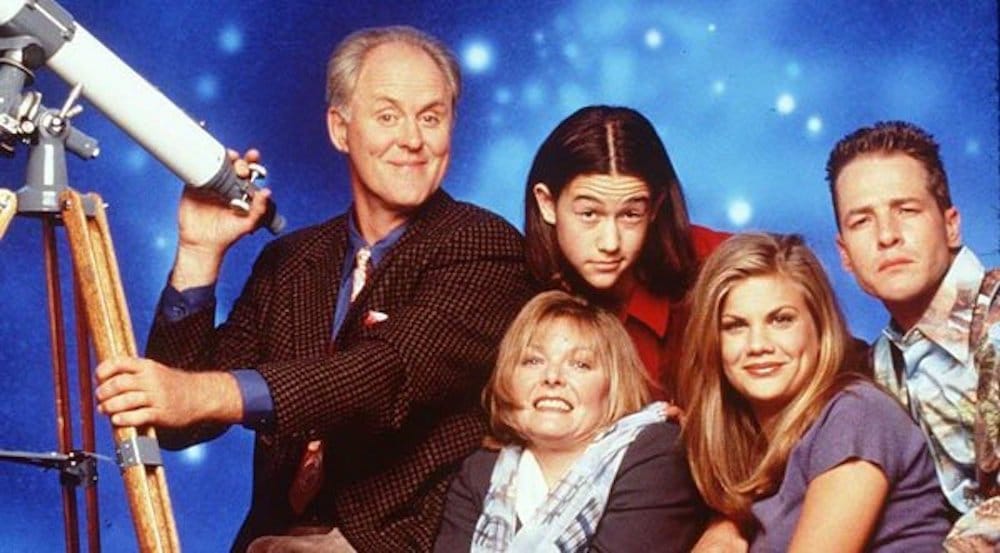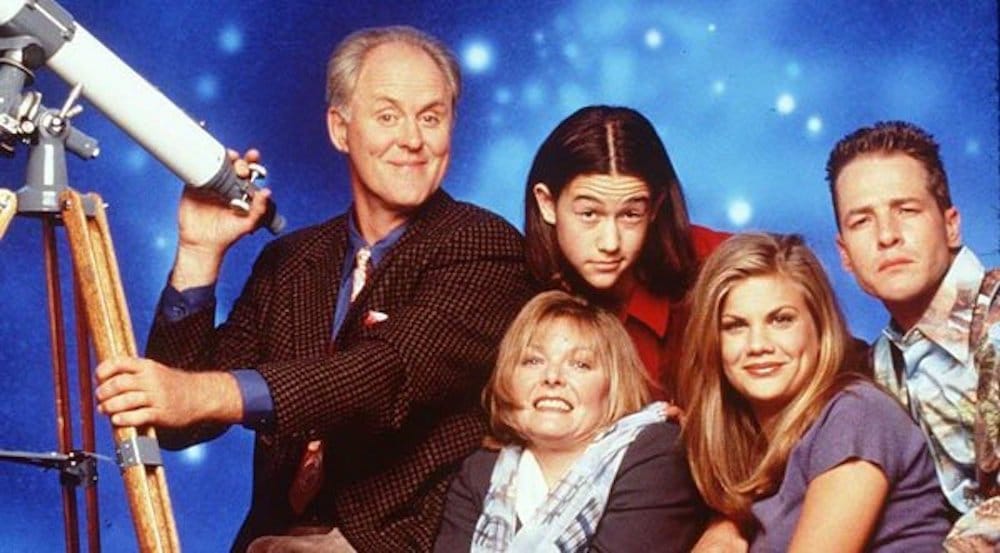 The 90s birthed many television series that we still hold dear to our hearts, and 3rd Rock from the Sun was one of the shows that kept us LOLing every single week. It starred Dick Solomon (John Lithgow), Harry (French Stewart), Sally (Kristen Johnston), and Tommy (Joseph Gordon-Levitt) as four extraterrestrials from the galaxy Cepheus-Draco. As soon as the show aired, viewers had no clue that a series about aliens living their lives alongside humans in the town of Rutherford, Ohio could be so entertaining. Since the last episode aired in 2001, your memory may be a little foggy about the Solomon family. So we're here to not only give you a major dose of nostalgia, but we'll also be sharing 12 things you never knew about the show.
1. They Brought in Help for John Lithgow's Character
Dick Solomon was the epitome of a smarty pants. He was the High Commander and leader of their voyage to Earth, and he was also a physics teacher. To make sure the character was authentic, they enlisted the help of Brian Greene, the author of Quest for the Ultimate Theory to help with his lines.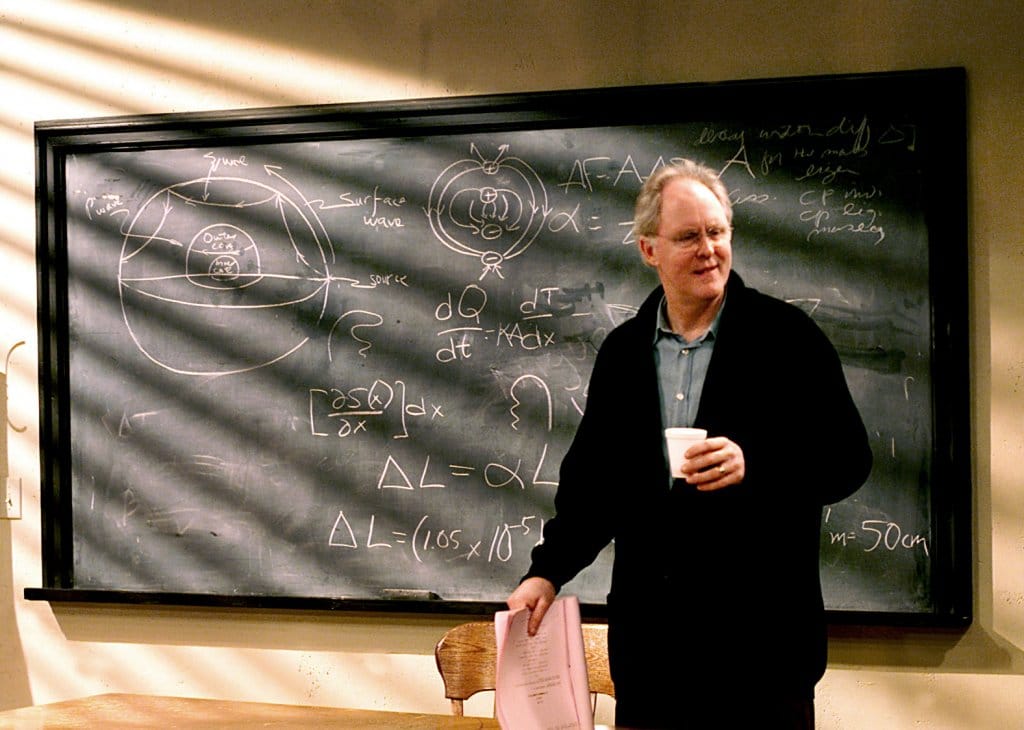 2. Filming Wasn't Easy for French Stewart
Actors go above and beyond to bring their characters to life, and French Stewart was no different. He claimed that after filming, he would always wake up with huge bruises and rug burns all over his body! He also said his chiropractic bills during the show's six seasons were "insane." Hopefully, he had some good insurance!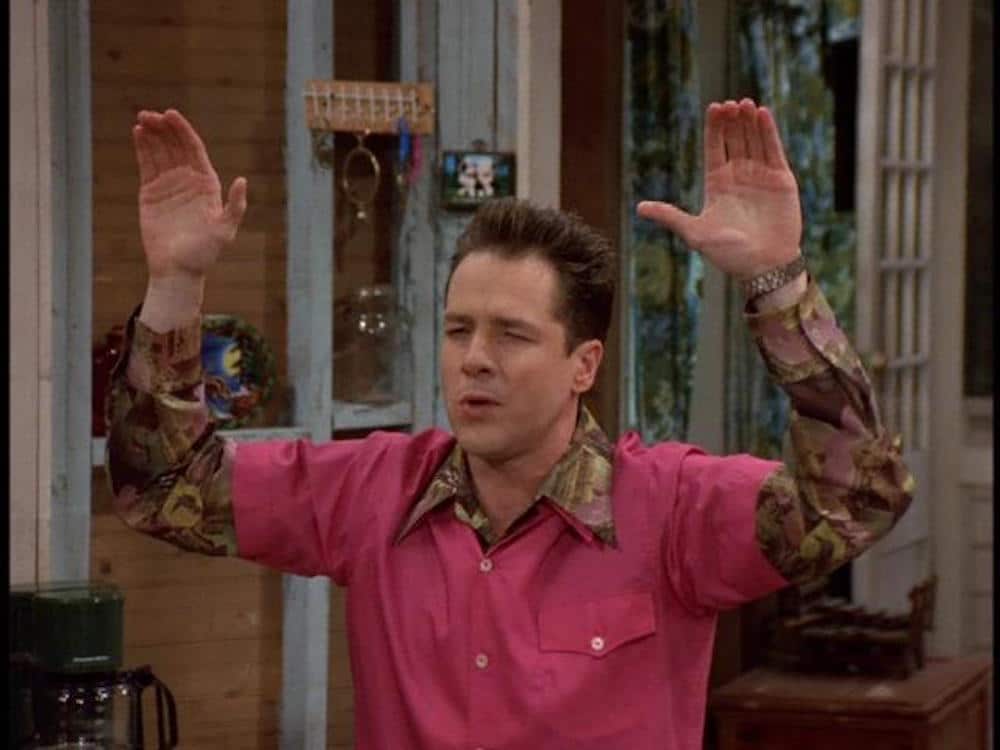 3. The Creators Weren't Thrilled About the Premise…at All…
Husband and wife writing duo, Bonnie and Terry Turner, weren't on board with the show's premise at all! When they were approached about creating the program centered around extraterrestrials conducting an experiment on Earth, Bonnie reportedly said,"Wow. Aliens. Cool. Bye." Even though the couple was responsible for the film "Coneheads," they really didn't think "3rd Rock from the Sun" would appeal to viewers. Thankfully, they had a change of heart!
4. Most Episodes Have a Raunchy Title
Out of 139 episodes, 108 of them have the character Dick Solomon's first name as a part of the title. So what does that mean exactly? Well, that means the titles are a little on the raunchy side, such as "Dick Like Me," and "Frozen Dick."
5. There Was an Alternate Finale
If you watched the series finale, you probably remember the Solomons heading back to their home planet. Dick's wife, Mary, ended up staying behind on Earth. But there was an alternate finale filmed just in case the program was renewed for season seven. In the revised ending, the Solomons leave Earth, but Dick returns to take Mary back to Cepheus-Draco. This alternate ending can also be seen on the series' DVD.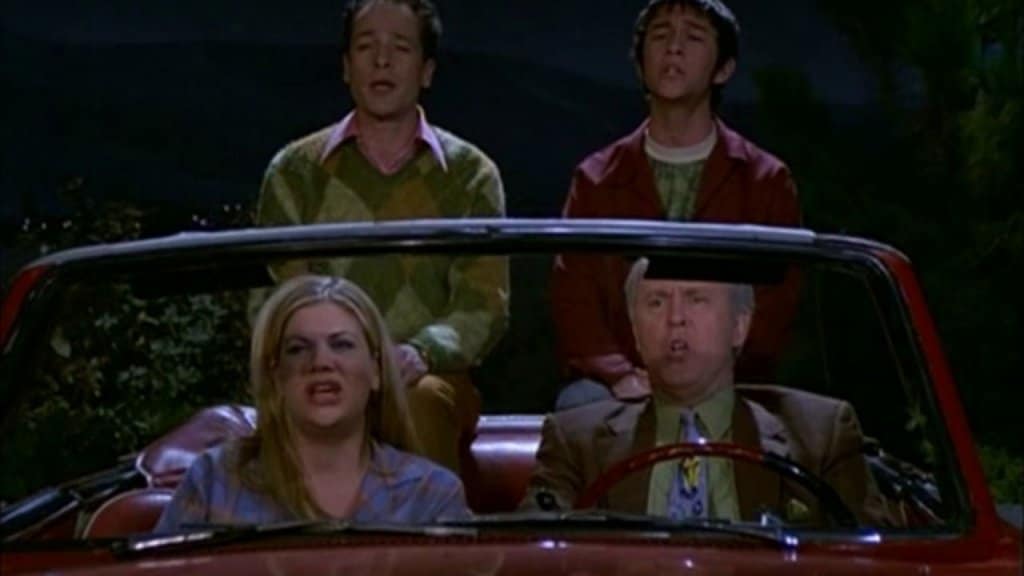 6. One Star's Battle With Depression
During all six season, actress Kristen Johnston revealed she battled with depression. She said she didn't tell anyone what she was going through, but she found it difficult to remain happy even when the show achieved so much success. Johnston stated,"You can't be sad when you're being celebrated. So it was a big conflict and there's no shrink that can understand it."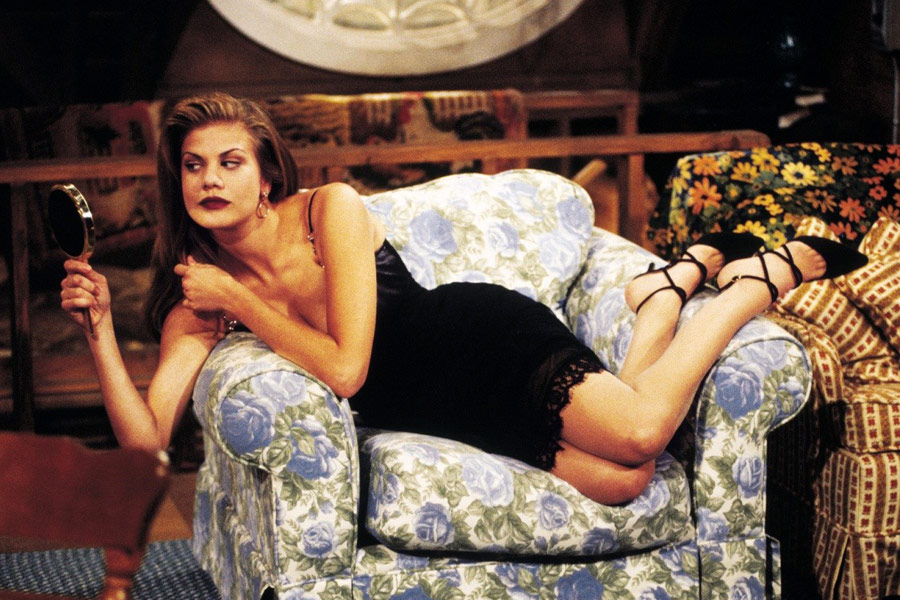 7. Phil Hartman Was Edited Out of an Episode After He Died
In 1998, Phil Hartman was tragically killed by his wife, Brynn. He made a guest appearance on the season three finale which aired just eight days after his death. When the episode was re-aired, Hartman was completely edited out of the show as a form of respect. His scenes were reshot by a different actor instead.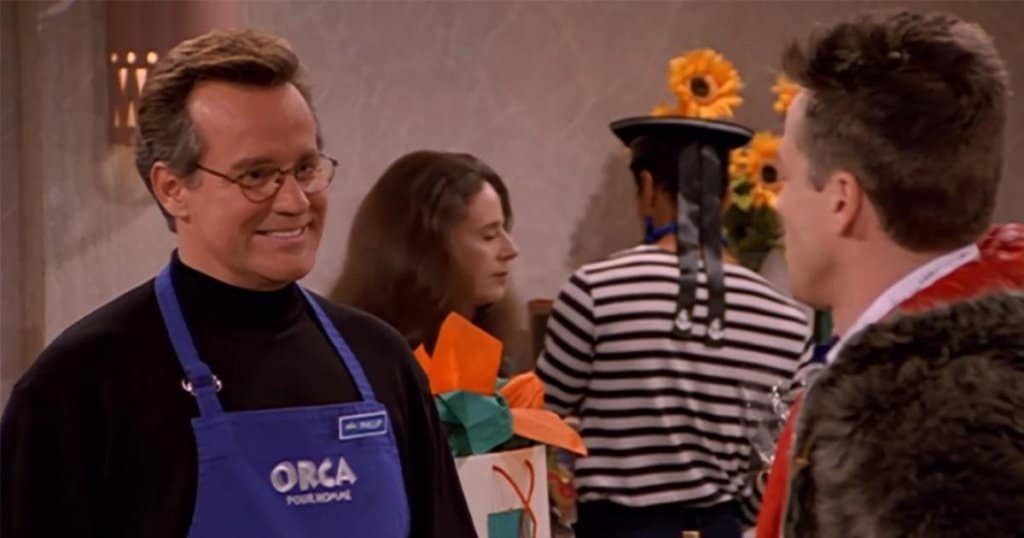 8. Jane Curtin Said 'Yes' to the Show Immediately
When Jane Curtin was approached by the writers, Terry and Bonnie Turner, to be on the show, she said "yes" almost immediately. She didn't even know what the show was about, but she had worked with the Turners on "Coneheads," so she didn't hesitate to jump on board.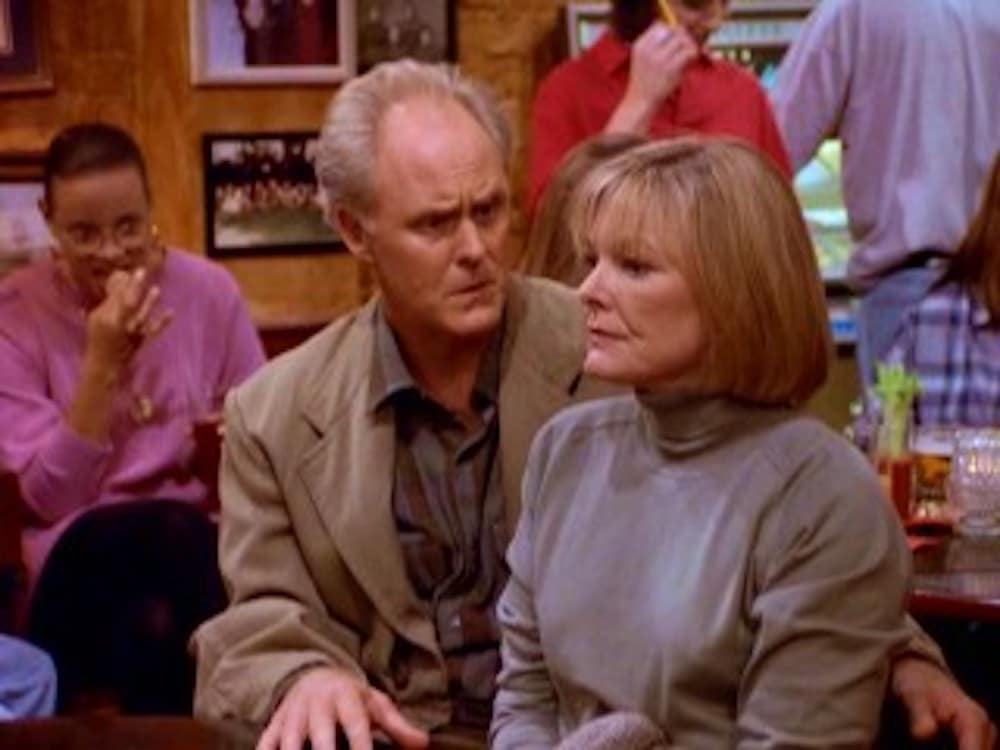 9. Joseph Gordon-Levitt's Academic Aspirations
The actor Joseph Gordon-Levitt played a huge role on the show, and his scenes were dramatically reduced in the final two seasons. He had enrolled at Columbia University, and he wanted to put all of his attention into his studies. However, he eventually dropped out of Columbia to pursue his acting career once again. Make up your mind, Levitt!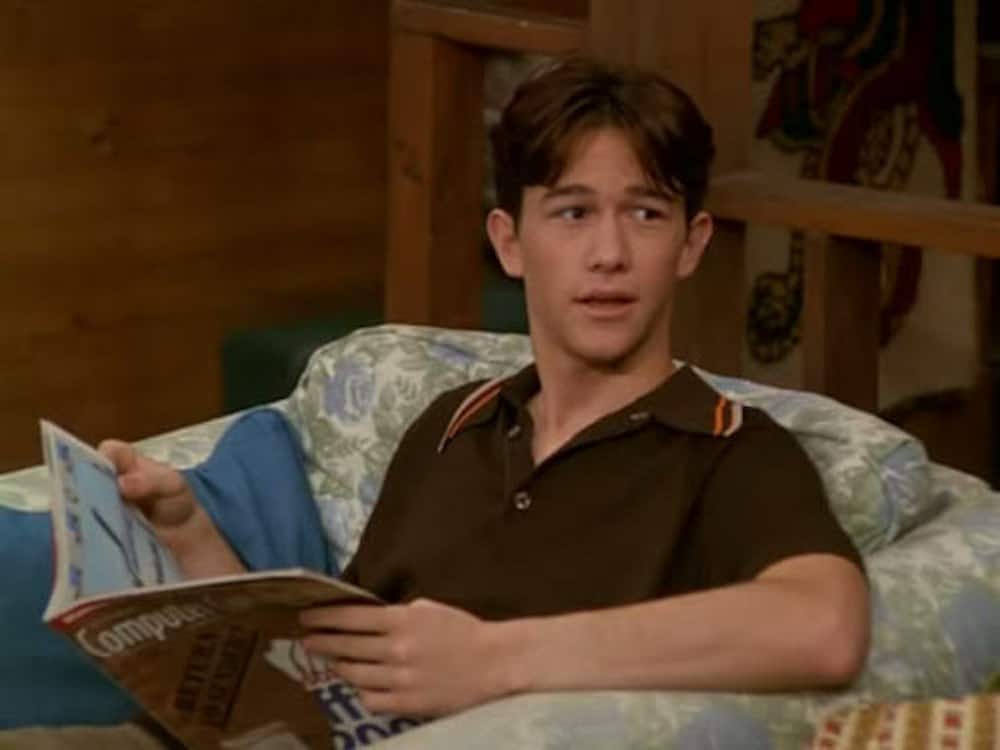 10. It Didn't Fall Victim to the Time Slot Curse
Many shows depend on a specific timeslot in order to be a hit with viewers, but this show wasn't one of them. After six seasons, the program was changed to 13 different timeslots, but their ratings still managed to stay consistent.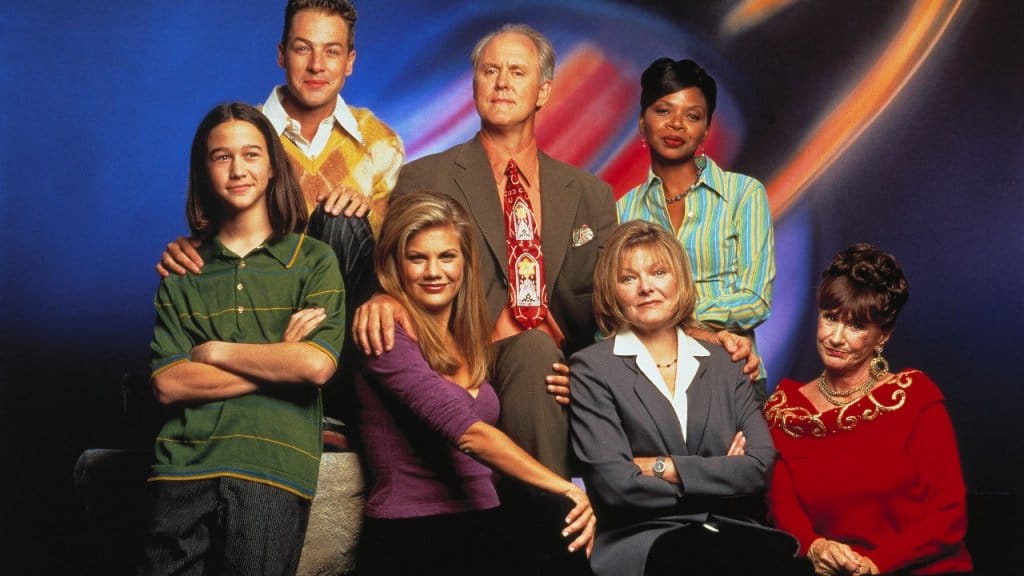 11. They Filmed the Pilot for ABC
Although the show aired on NBC, it was initially filmed as a pilot for ABC. ABC decided to pass on the program, and NBC swooped in to save the day. Even though NBC execs weren't sure if the program would be a hit, their fears were wiped away as soon as the show debuted.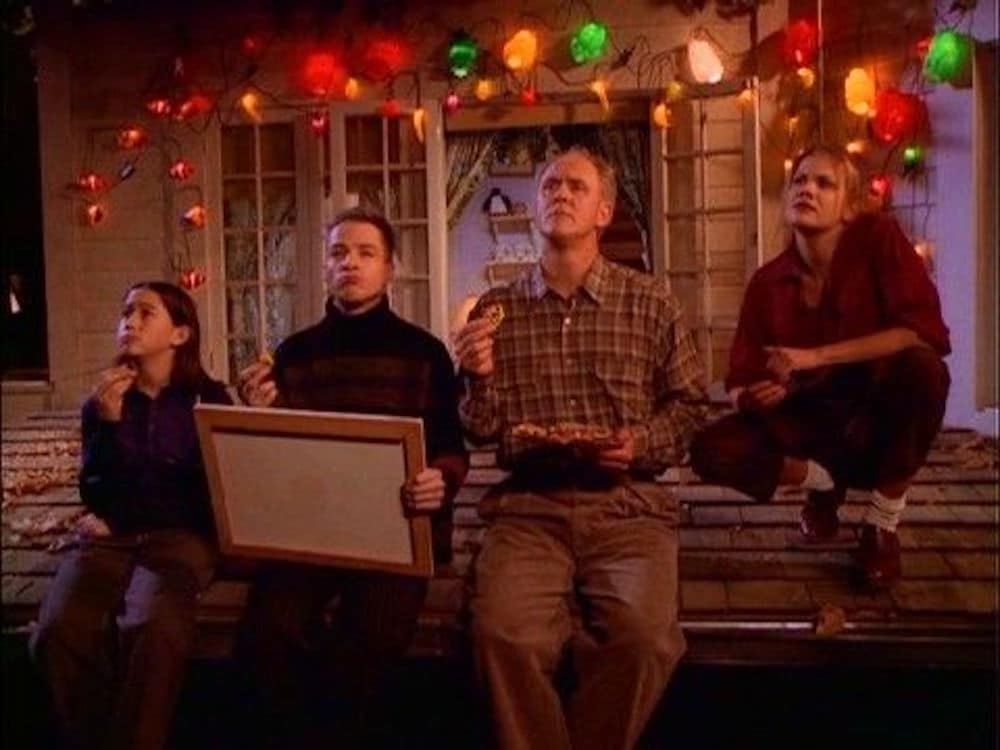 12. The Season Finale Was Insanely Expensive
If you watched the season finale in May 2001, you probably remember it being shot in 3D. The two-part finale had a budget of $1.5 million, and $10 million was spent to distribute 3D glasses so viewers could see all the action!