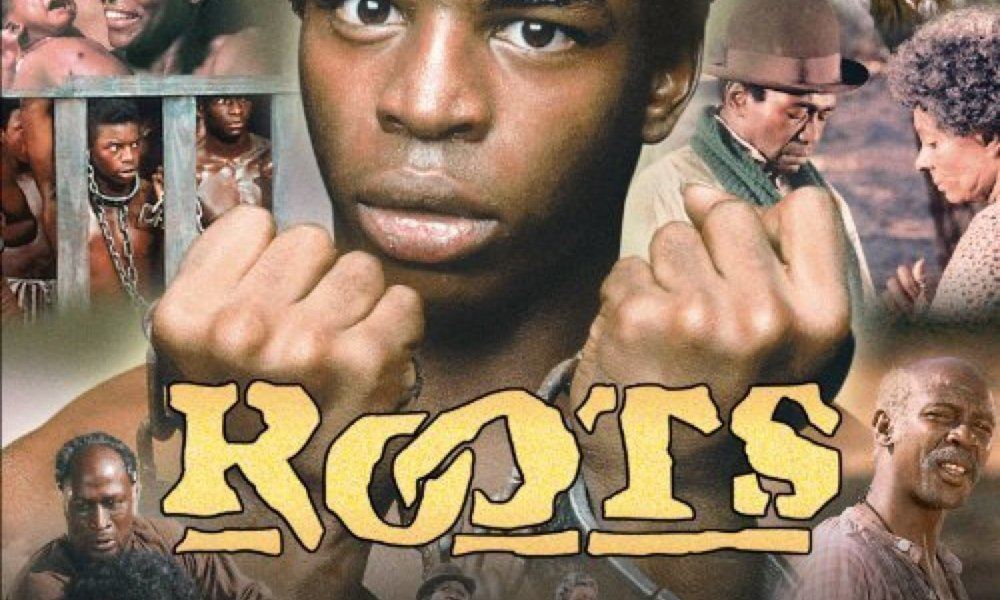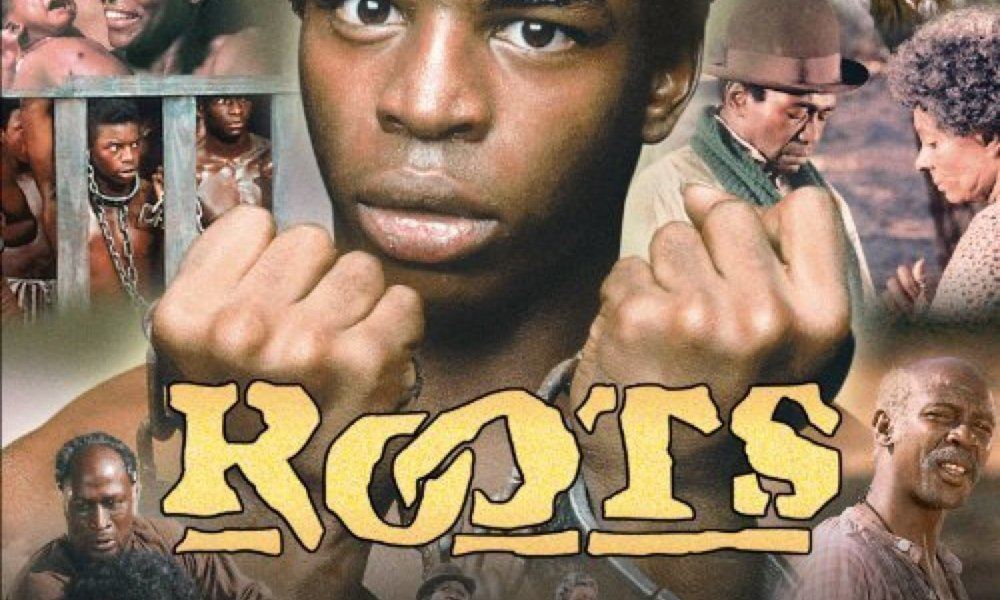 The History Channel has remade the 1977 miniseries Roots, which was based on the Pulitzer prize winning novel by Alex Haley. The story unfolds from the perspective of a young African man named Kunte Kinte who was sold into slavery in the United States, and follows his experience as well as his descendants up until the Civil War. Here are some things you never knew about this groundbreaking television event that opened up a dialogue about American's history of slavery had a great impact on the culture.
1. Alex Haley has been accused of making the story up
Alex Haley claimed the the story was a researched fiction with "woven imaginary content," but others have claimed that he copied 81 passages from the novel The African by author Harold Courlander.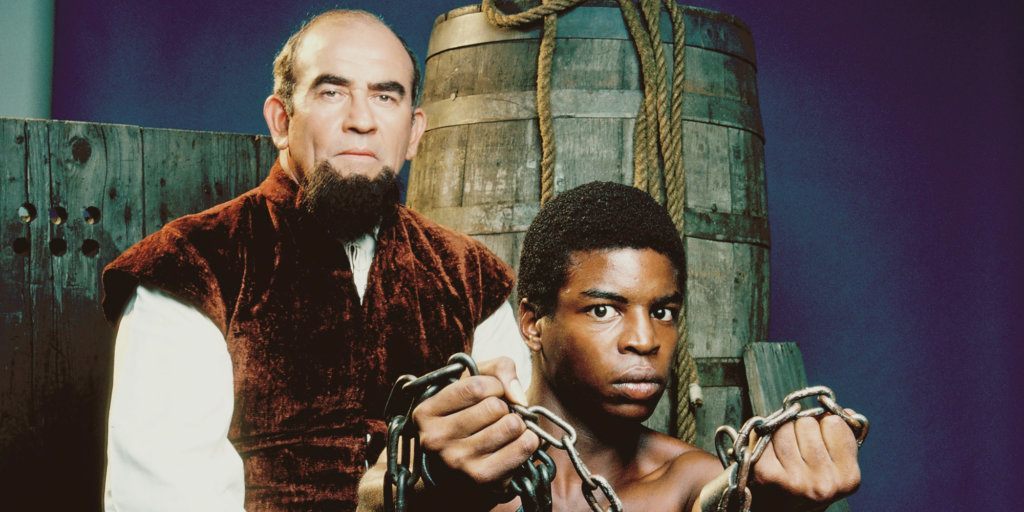 2. He paid a court settlement because of it
Upon being hit with a copyright infringement lawsuit in 1978, Alex paid a $650,000 settlement fee out of court. A witness during the trial said: "The evidence of copying from The African in both the novel and the television dramatization of Roots is clear and irrefutable. The copying is significant and extensive."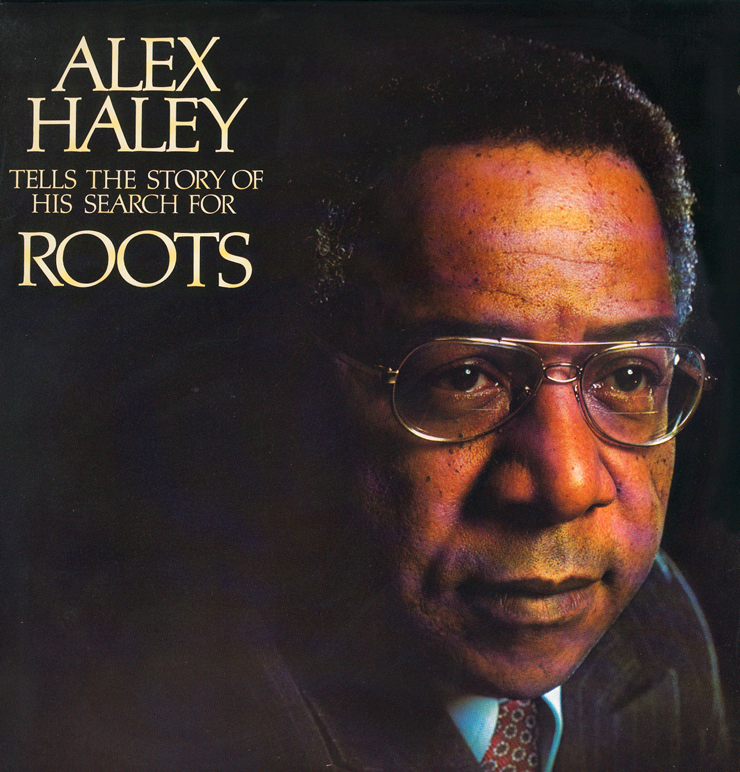 3. And someone else might have written the non plagiarized parts
Besides the parts of the book that were proven to be plagiarized, the non plagiarized parts seem to have been written by Murray Fisher, who was his editor at Playboy magazine. Philip Nobile made these claims in a 1993 Village Voice piece.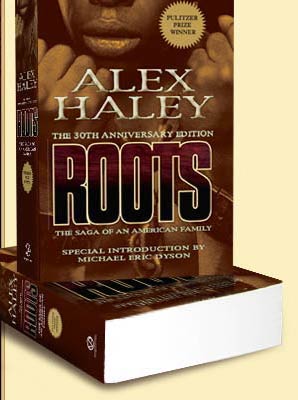 4. Historians say Kunte Kinte didn't exist
Genealogists and historians continued to research deeper into the claims of the story, and ultimately suggested that Kunte Kinte didn't exist at all. They did find that some of the characters were real historical people, but also that they couldn't have been related to Alex Haley.
5. Despite these controversies, 'Roots' was a great book and miniseries
Perhaps he embellished a bit and had a little help, but Alex Haley's book was still a phenomenal achievement. The author was a college drop-out who was 46 when he started writing Roots: The Saga of an American Family. It took him a decade to research and finish the 700 pages. The book spent 22 weeks on the New York Times bestseller list, and helped to spark an interest in genealogy and African-American history.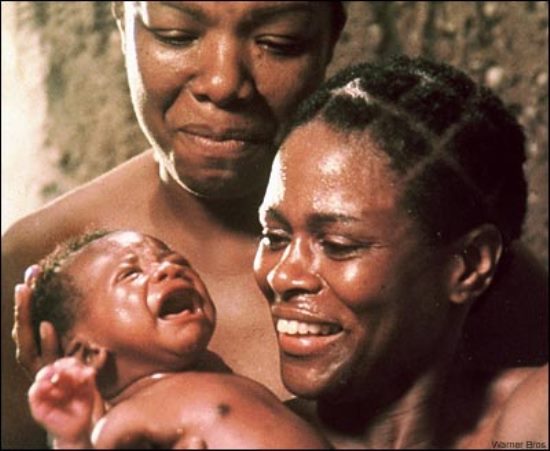 6. It was very popular at the Emmys
Whether it was fact of fiction, it was a powerful story that gripped the nation and was praised by critics. After the Roots miniseries aired it was nominated for a whopping 37 Emmy Awards and won nine of those. It also won a Golden Globe and a Peabody Award.
7. Initially producers thought it would flop
They proved to be quite wrong, but initially the producers thought that the show wouldn't appeal to a wide audience. Slavery was a bit of a taboo topic, and exposing some of the brutal horrors of this reality was a risky subject for an entertainment medium. It ended up attracting almost 85 percent of all television viewers for either part or all of the series. It was a galvanizing cultural event that the whole country was buzzing about.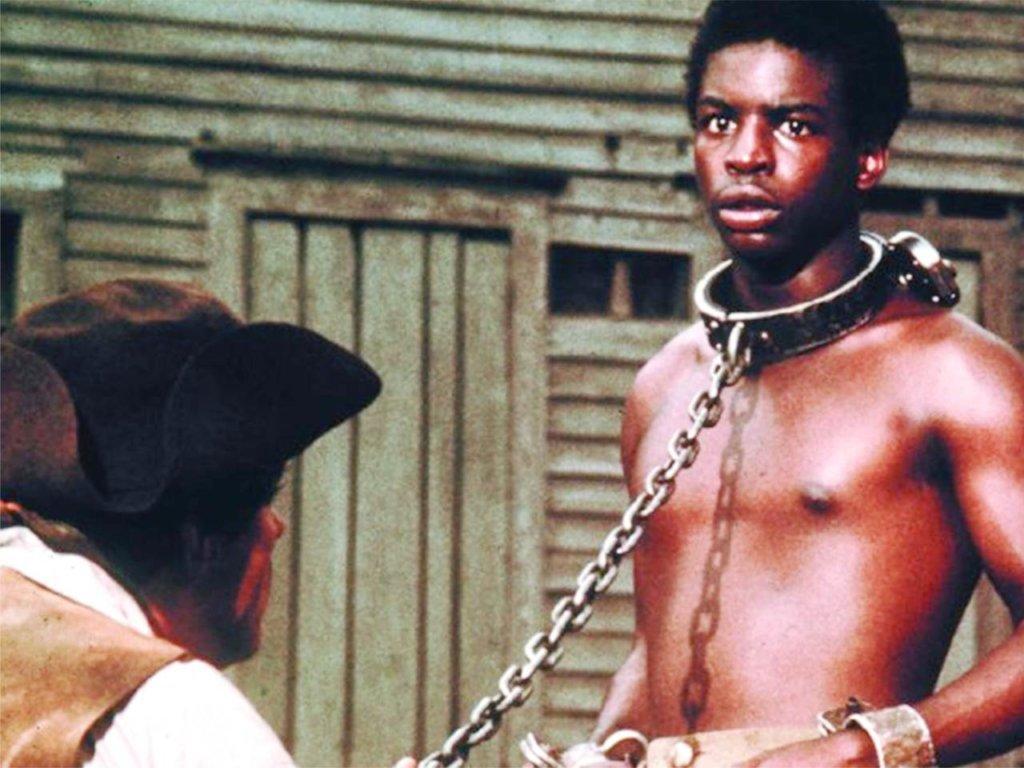 8. The majority of TV watchers tuned in for the finale
Roots aired over eight consecutive nights in January of 1977, and on the last night 71 percent of everyone watching TV was watching the show. It reached over 140 million people.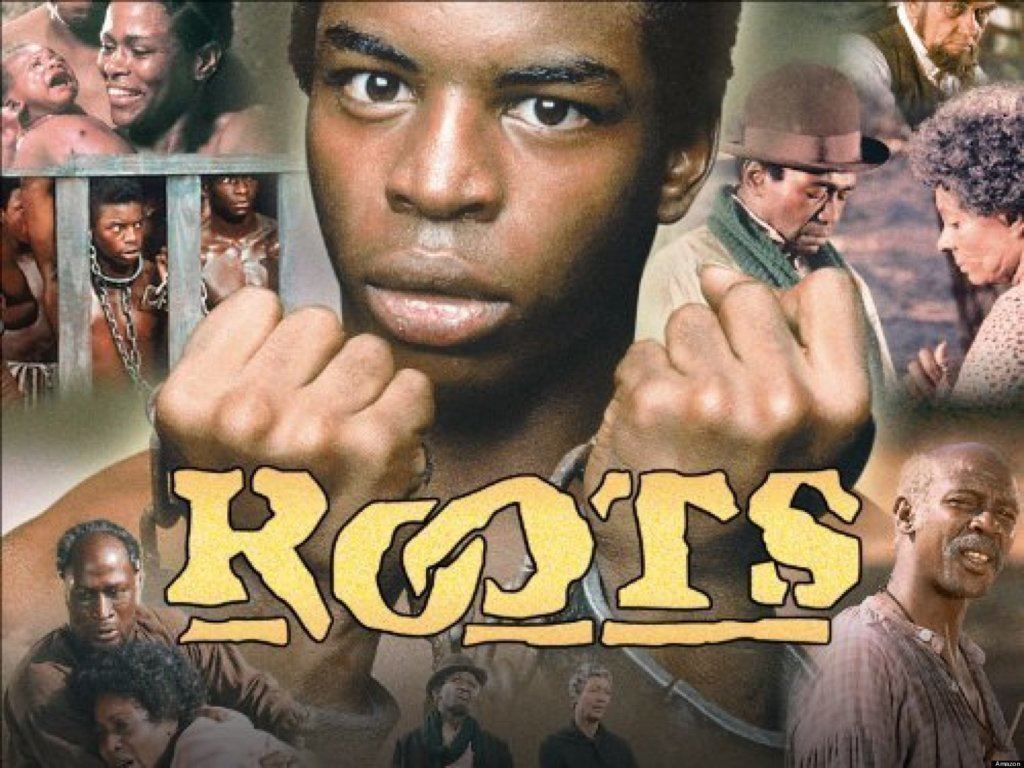 9. It still holds some impressive records
Despite airing way back in the 1970s the miniseries still holds the record as the third highest rated episode of any type of TV series, as well as the second most watched overall series finale in U.S. television history. It was made on a budget of $6.6 million.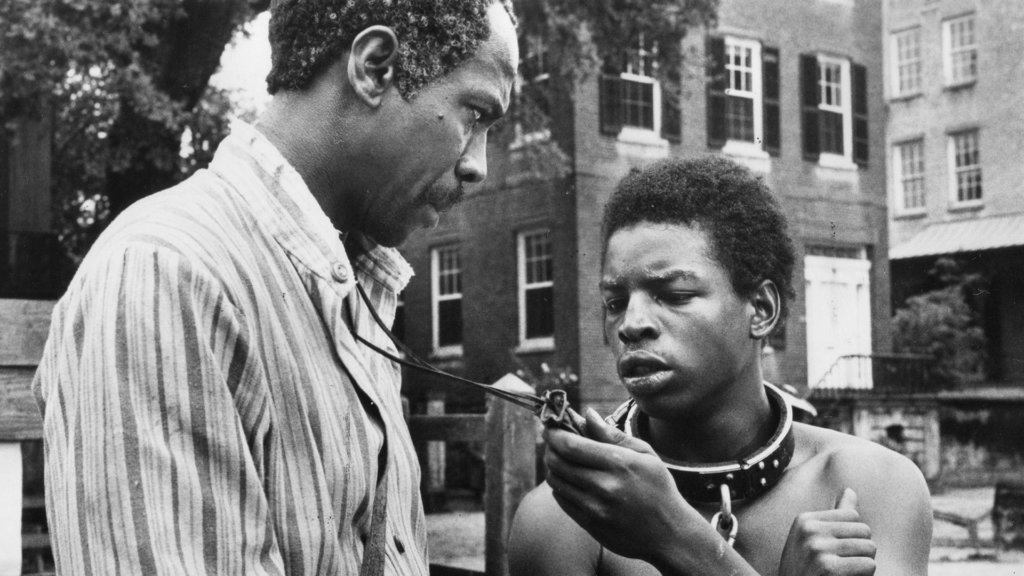 10. O.J. Simpson was in it!
Roots starred a stellar cast of predominantly African American actors, including John Amos, Cicely Tyson, Ben Vereen, Leslie Uggams, Louis Gosset Jr. and James Earl Jones. Even O.J. had a cameo. Before O.J. Simpson was best known for (allegedly) killing his wife Nicole, he was a popular football player who parlayed his fame into a minor acting career. One role he took on as an actor was for the Roots series. He played an African tribesman named Kadi Touray in the first episode.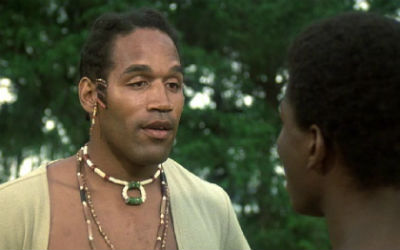 11. The original miniseries launched LeVar Burton's career
LeVar Burton starred as the original Kunte Kinte, and the role basically launched his acting career. He went on to play Geordi La Forge on Star Trek: The Next Generation, as well as host the PBS children's show Reading Rainbow.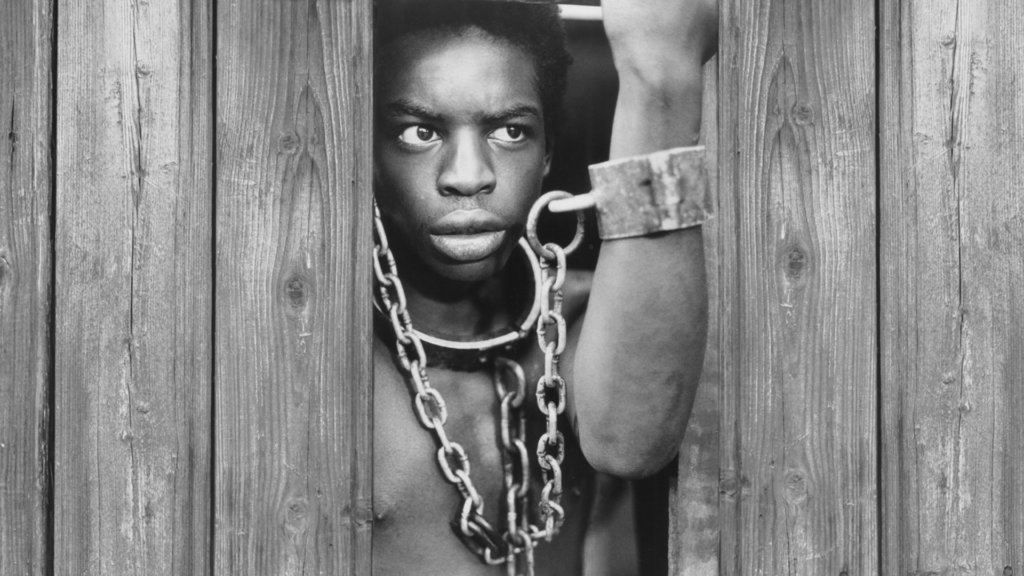 12. LeVar is now producing the remake
LeVar signed on as one of the producers of the remake, although when he first heard that it was happening his reaction was "Why?" Mark Wolper explained to him that his children didn't understand why the show had been important. "I got it right away. I said, 'How can I help?' And then immediately I went to the political: Look at what's going on in America today. Could the timing be more perfect? I don't think so."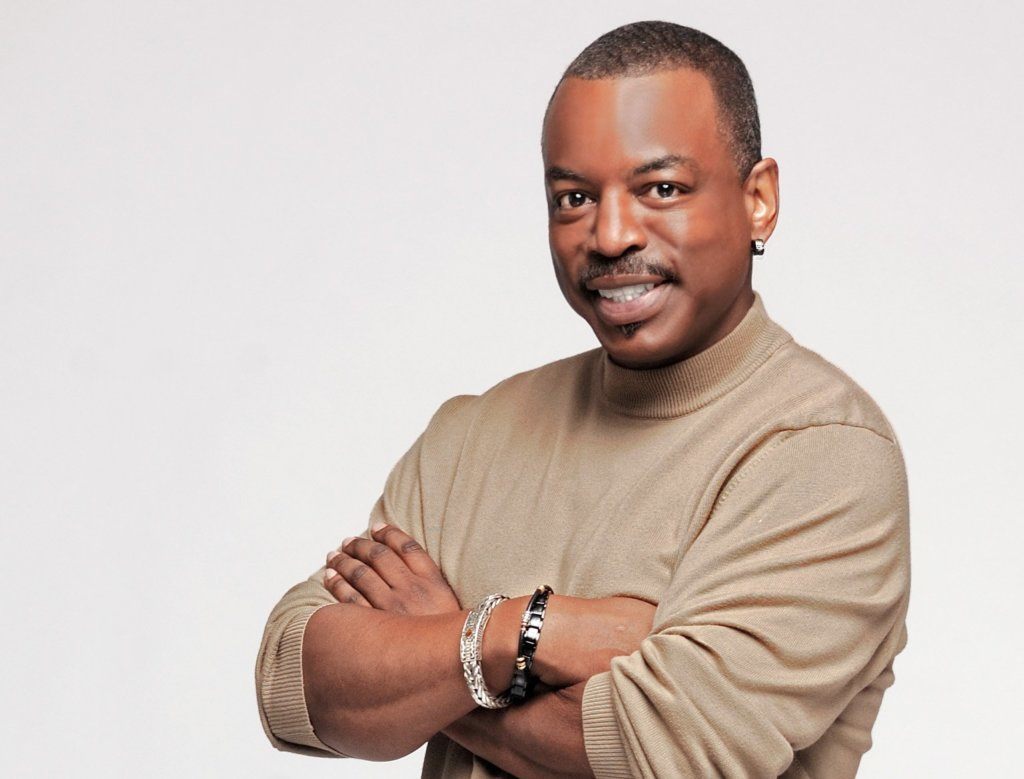 13. It's unclear whether they reboot will mention the inaccuracies or not
When the History Channel was asked whether they will be presenting the reboot of the miniseries as fact or fiction, they simply said: "History is taking everything into consideration as we move forward through the development process."
14. There is an island dedicated to Kunta Kinte
In the Gambia River there is an island now called Kunta Kinteh Island, which was formerly James Island. The island is home to Fort James, which was used in the West African slave trade. Today it is a UNESCO World Heritage site, and some ruins remain although erosion has reduced the island to about one sixth of the size it was when the fort was actively used. Whether Kunta Kinte was ever real or not, certainly the experience of Alex Haley's character/ancestor resonates with many a slave's experience.