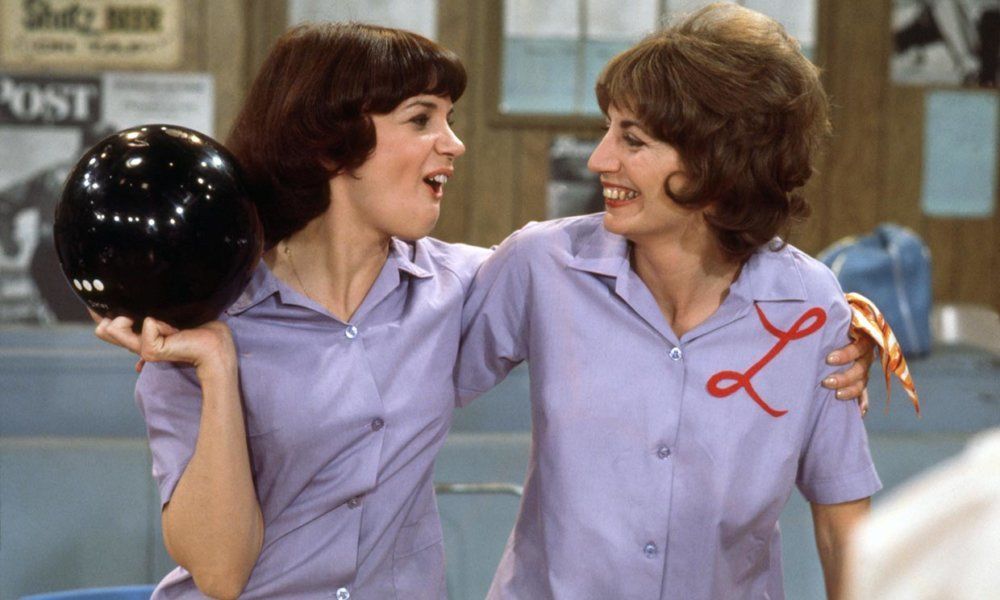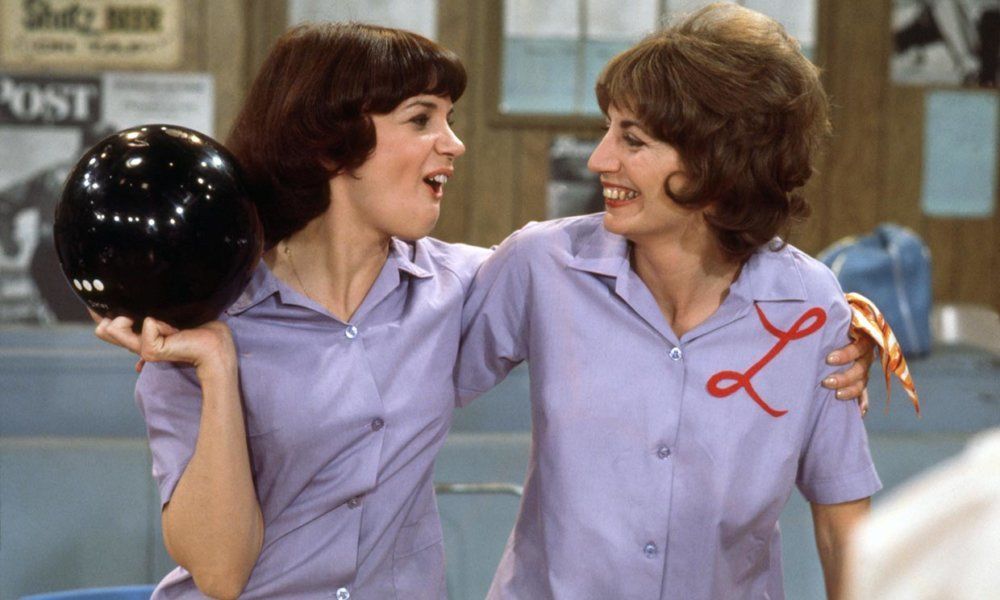 Laverne and Shirley was one of the few spin-offs that evolved into a great success. Cindy Williams and Penny Marshall rose to fame on Happy Days before getting their own show, which shot to the number one spot and was nominated for six Golden Globes. If you think it was all schlemiel schlimazel bliss behind the scenes with these bottle-capping besties, think again. Here are some things that the producers of the show kept from the fans.
1. The life on set was very chaotic
There were definitely some feuds on the set. Actors were often bickering over who had the most lines, and would often critique the writers. Apparently there were lots of script throwings going on. David Lander, who played Squiggy, said, "We went through 12 writing staffs at about 12 people a staff. That's about 144 people who went through our portals." The Laverne and Shirley set was supposedly so chaotic that producer Garry Marshall would not let his own children visit him at work. His 11-year old daughter once said: "I overheard someone say that the cast of Happy Days puts cups up to the wall so they can hear Penny and Cindy screaming at the writers. Is that true?"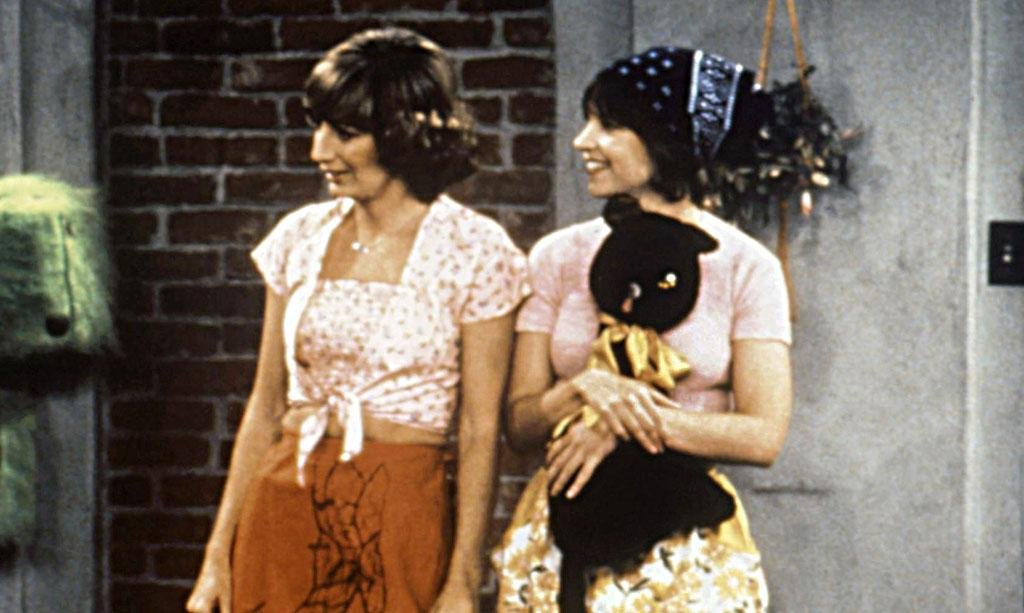 2. The stars thought they knew better than the writers
According to Garry Marshall, "Penny and Cindy thought that they knew more than anyone else and that the writing staff was without talent…the writers…thought Penny and Cindy were mean, too young to be so bossy, and narcissistic."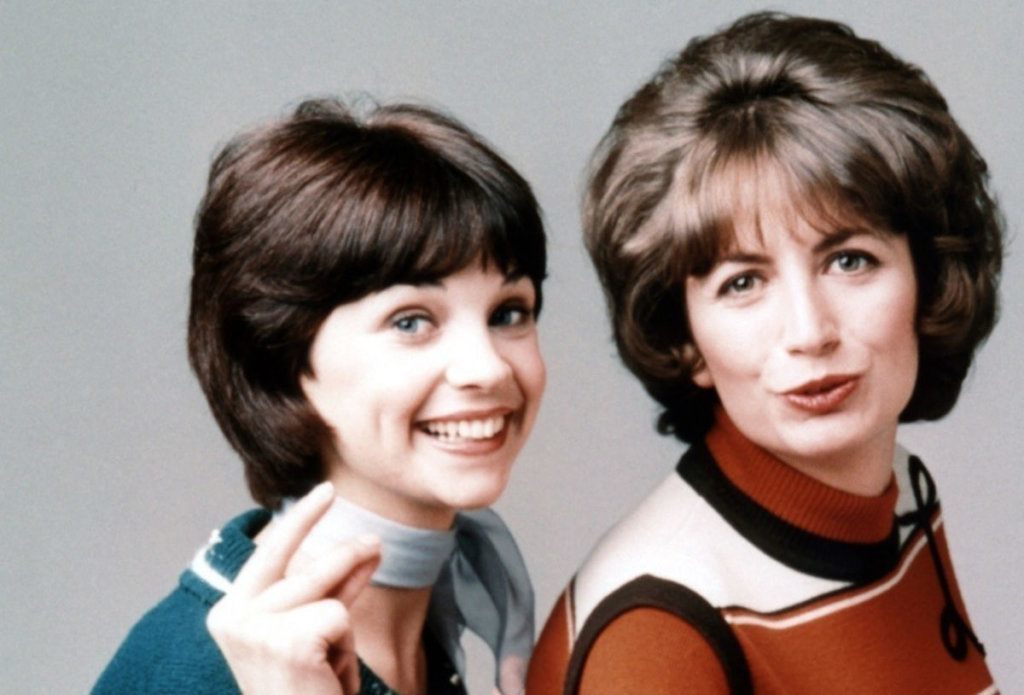 3. Neither of the women auditioned for the part
Penny Marshall is the sister of producer Garry Marshall, so he initially just offered the two girls a bit walk-on roll on Happy Days without an audition. At the time they had been working as writers on Francis Ford Coppola's My Country 'Tis of Thee. The duo clicked, with audiences and the rest is history.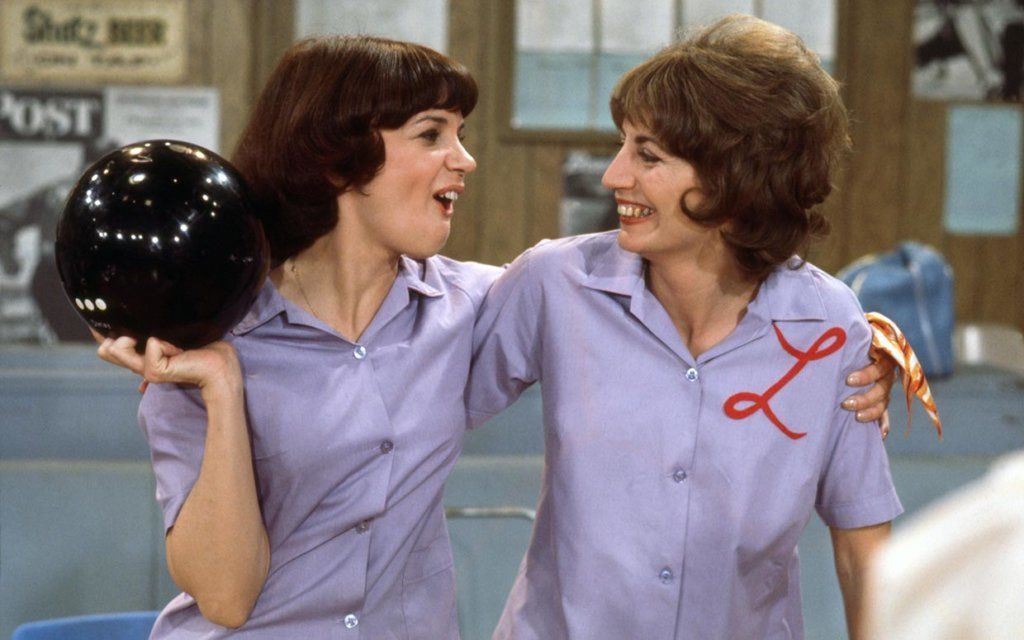 4. Cindy was hesitant to accept the part
When Cindy was first offered the opportunity she was hesitant to do so. Garry says she didn't want to do a sitcom, and Penny says she feared it would mess with her film and theater career. However, Cindy says it was because Penny went MIA on her leaving their writing project for Garry's project and so she was just hesitant to work with her.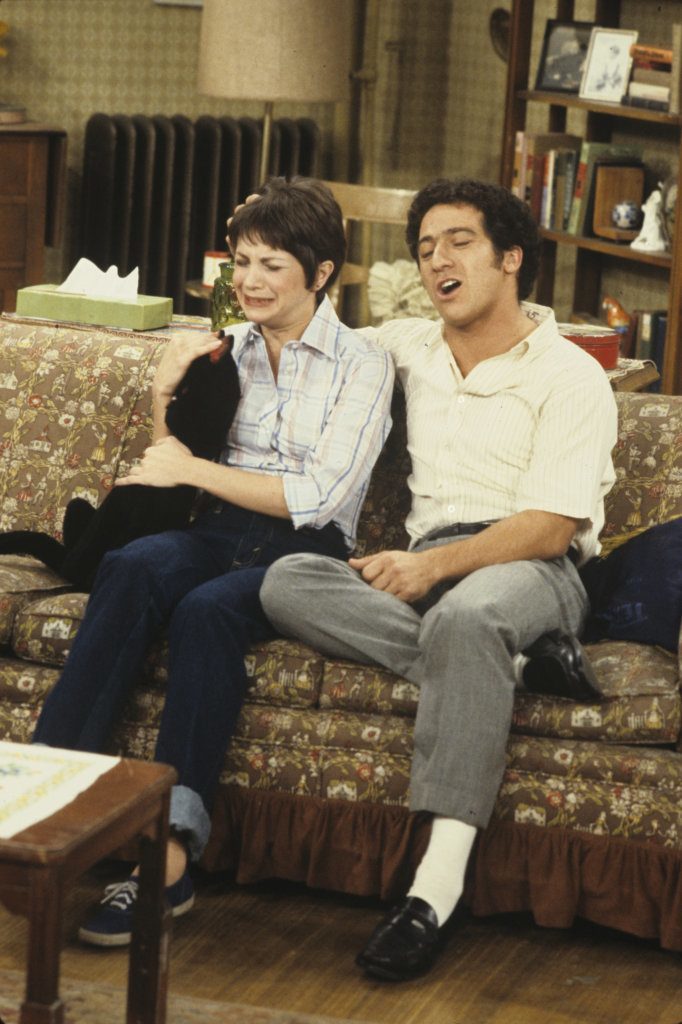 5. Cindy Williams had a bit of an ego
According to a source, "Cindy pulled up to the Paramount gate one day, with the wooden arm across the gate, and the guards didn't recognize her. She thought they should have recognized her by then. So she backed up her car, gunned it, and drove right through the wooden gate."
6. There was some family drama involved
Besides Penny and Garry being siblings, their sister Ronny Hallin was a casting director and associate producer, and their dad Anthony Marshall was an executive producer. Once when Dad felt Penny was being rude to him he refused to sign over her weekly paycheck until she apologized. The check was for $75,000 at the time.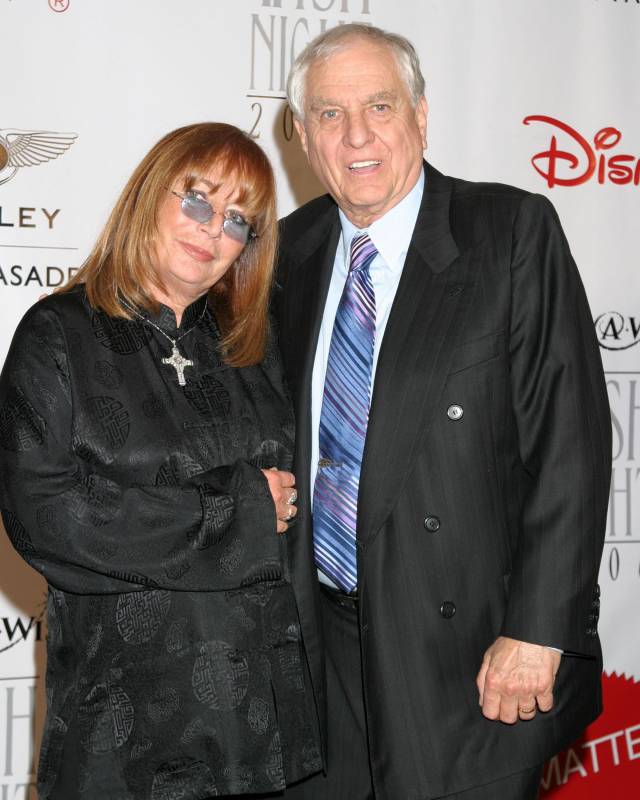 7. There was some other cross-show family competition as well
We hope this was taken in a good-natured way. Laverne and Shirley debuted in the number one spot the week of January 27, 1976. But the number one show that year was All in Family, which starred Rob Reiner as Archie Bunker's son-in-law, who was Penny's husband at the time.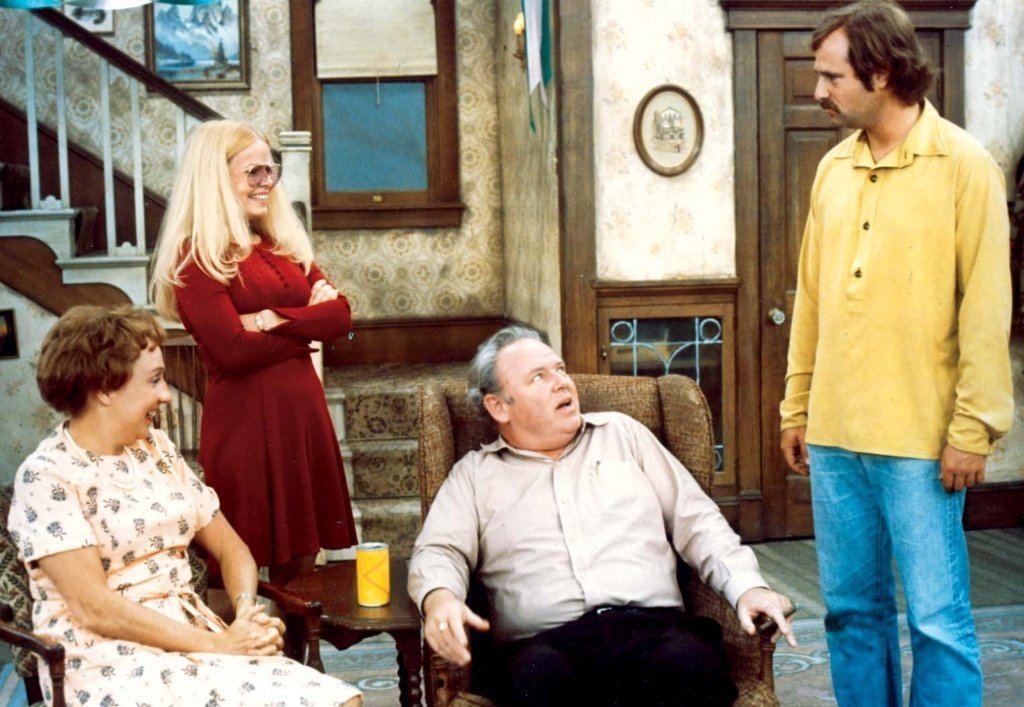 8. Lenny and Squiggy were created well before the show
The characters of Lenny and Squiggy who lived next door to Laverne and Shirley were the creation of Michael McKean and David Lander back when they were in school together at Carnegie Mellon (back then they were known as Lenny and Anthony). They were first hired as writers on the show and then wrote themselves in.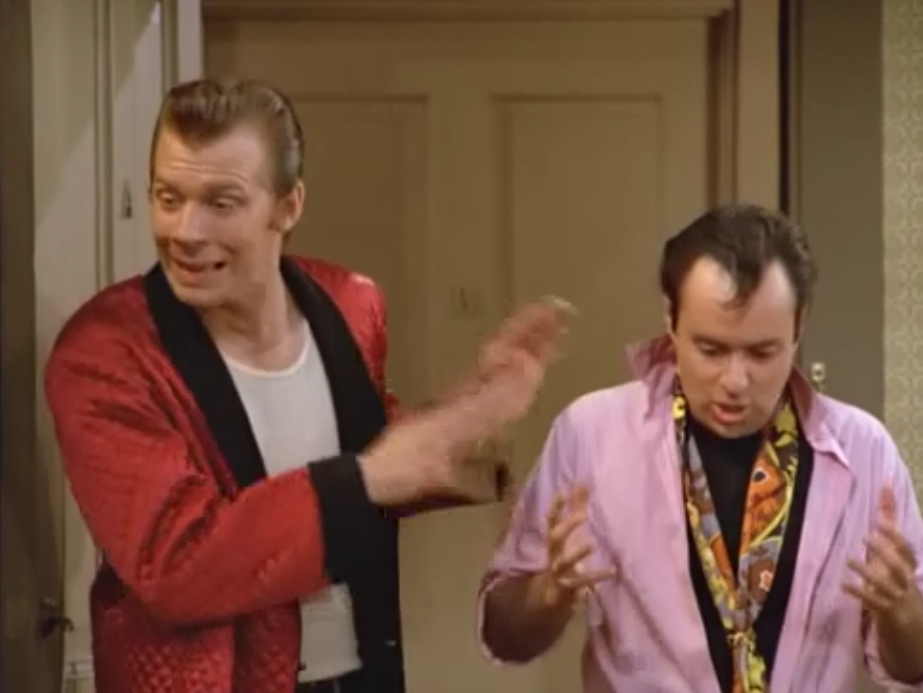 9. The onscreen neighbors dated in real life
Squiggy was constantly trying to get Shirley to go out with him on the show, but in real life Cindy Williams and David Lander did really eventually date on and off. Life imitates art.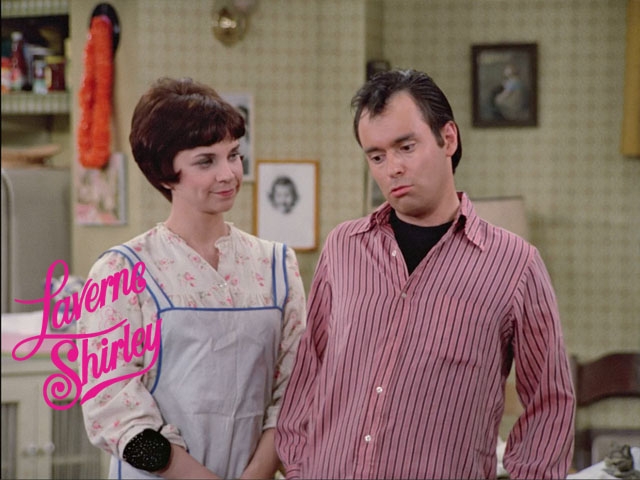 10. Laverne chose the "L" sweater to make things less complicated
Penny explains as follows: "When I first read the pilot script of Laverne & Shirley, it had us saying our names and that we were bottle cappers every other page. So when I went to try on my wardrobe, I remembered the fact that I would have to keep repeating my name, and it might get pretty boring. I was looking for a shortcut as I sifted through the vintage clothing that the wardrobe department had collected from the 1950s. I came across a sweater with an initial sewn in the upper left corner. It suddenly dawned on me how I could save time. Make the initial an 'L' and then everyone would remember that my name is Laverne…"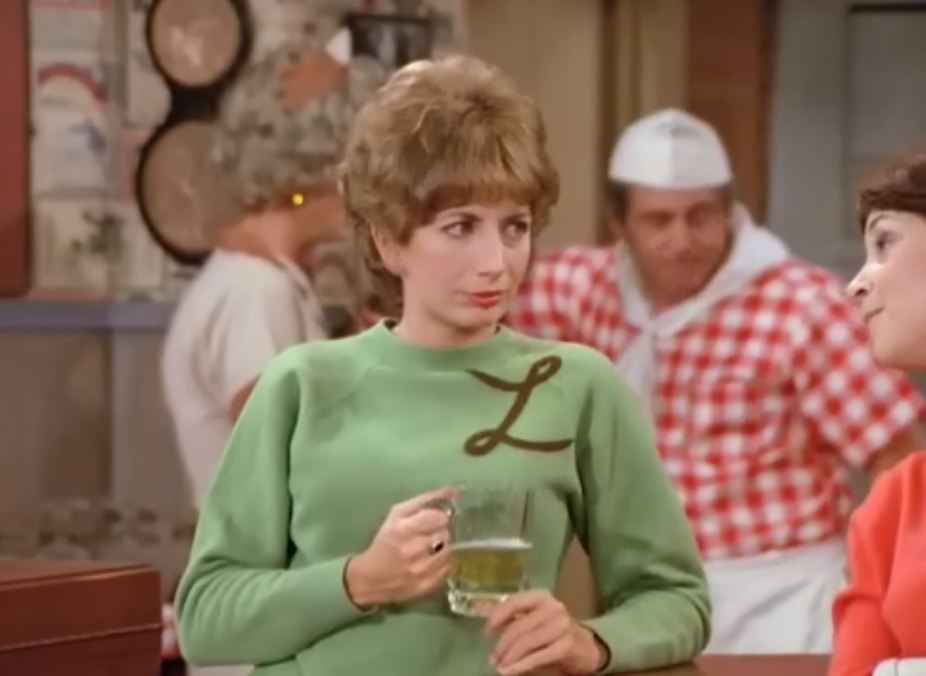 11. The producers wanted to end after season five
The producers were set on pulling the plug on the show after season five but Penny and Cindy convinced them to keep it going. The characters stayed in Milwaukee for the fifth season, and then moved to Hollywood for three more. Some think that's when the show "jumped the shark."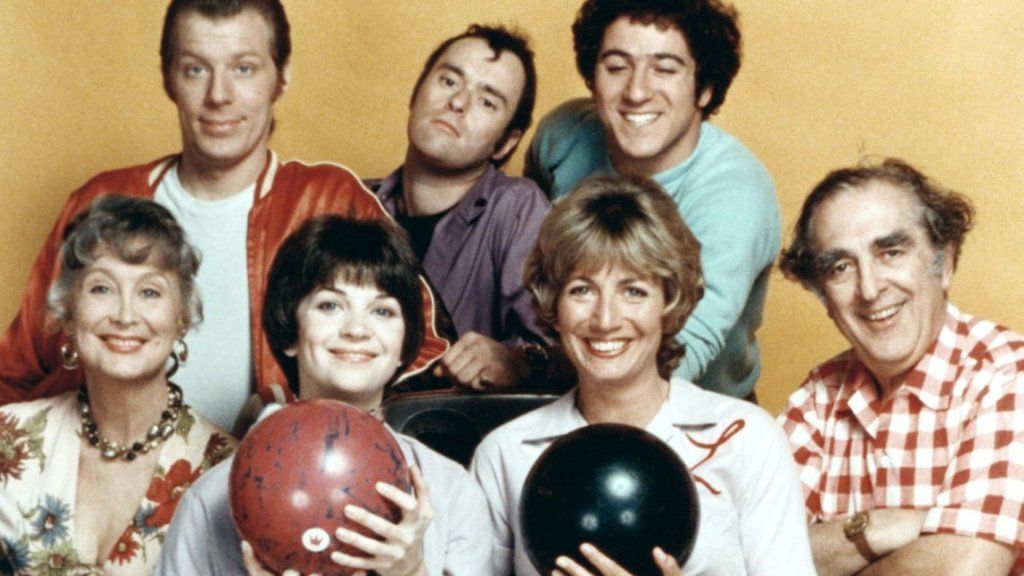 12. Carmine Ragusa was supposed to get a spin off
The aspiring singer Carmine Ragusa played by Eddie Mekka was supposed to have his own spin-off. The show's finale showed him landing a spot in Broadway's Hair, which is where the next series would have began. But that project never got off the ground.
13. There were a ton of guest stars that you might have forgotten about
Some of them included: Ted Danson, Jay Leno, Christopher Guest, Hugh Hefner, Fred Willard, Richard Moll, Anjelica Huston, Carol Kane, Mark Harmon, Dennis Haysbert, Carrie Fisher, Art Garfunkel (who dated Penny Marshall in real life), Adam West, NFL star-turned-actor Fred Dryer, Eric Idle, Charles Grodin, Vicki Lawrence, Ed Begley Jr., Harry Dean Stanton, G.W. Bailey, Jim Belushi, Jeff Goldblum, Laraine Newman, Howard Hesseman, Louise Lasser, Joanna Kerns, and Charlene Tilton. That's a lot of talent!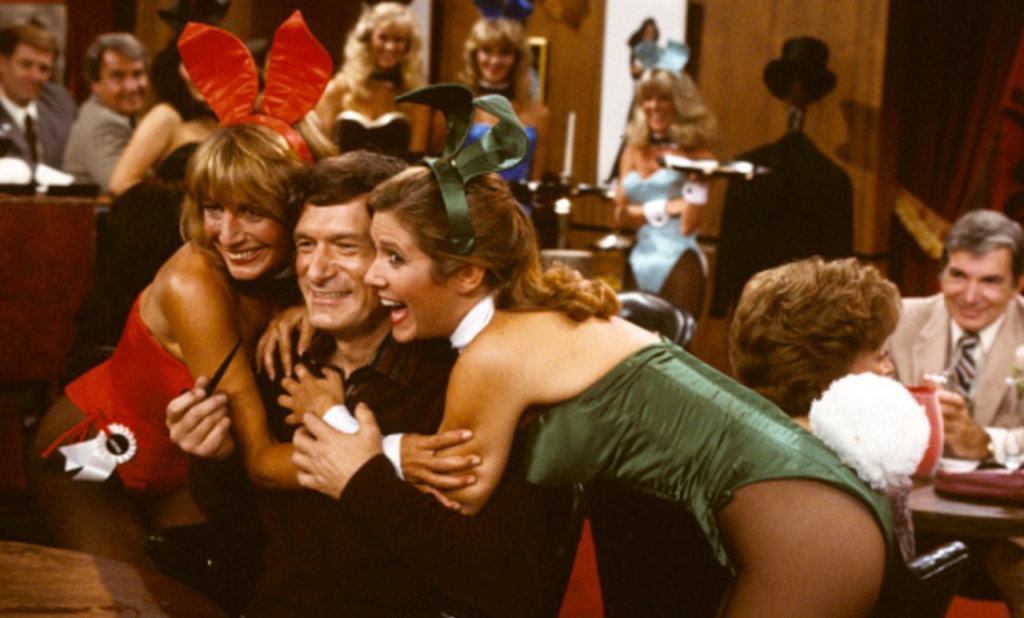 14. Both Penny and Cindy's moms guest starred
In the third season both Penny and Cindy's moms guest starred on the show, as rivals during a dance competition. Frances Williams played Mrs. Bellini and Marjorie Marshall played Mrs. Ward and danced during her spot.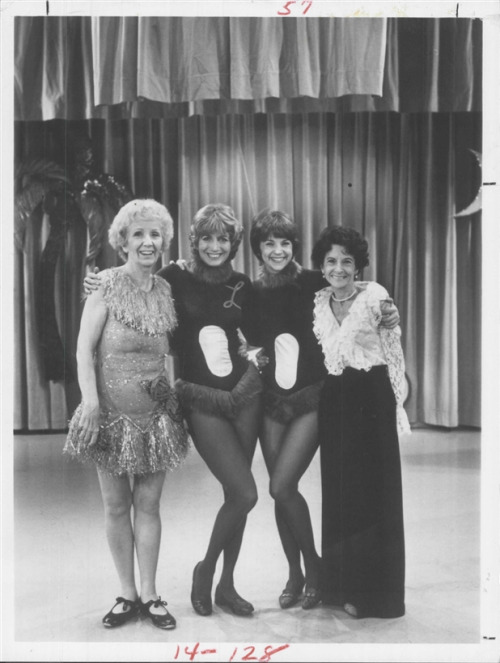 15. Boo Boo Kitty was an improvisation
Shirley's Boo Boo Kitty came about during a rehearsal when it was pulled from under a bed, and then they decided to keep it in the script. They didn't have a backup of the stuffed animal so they had to lock it up at the end of each day to keep it safe.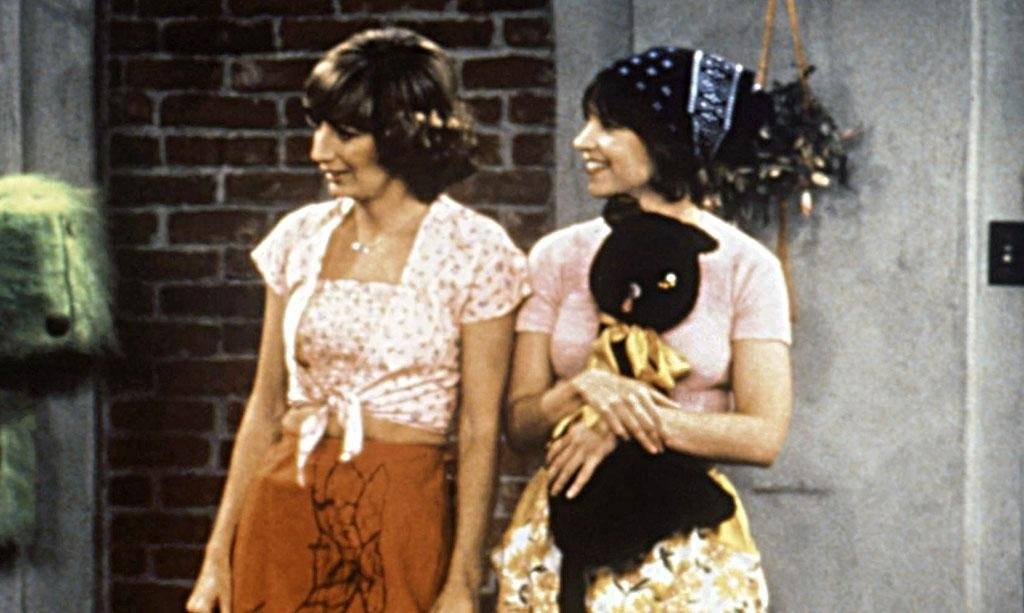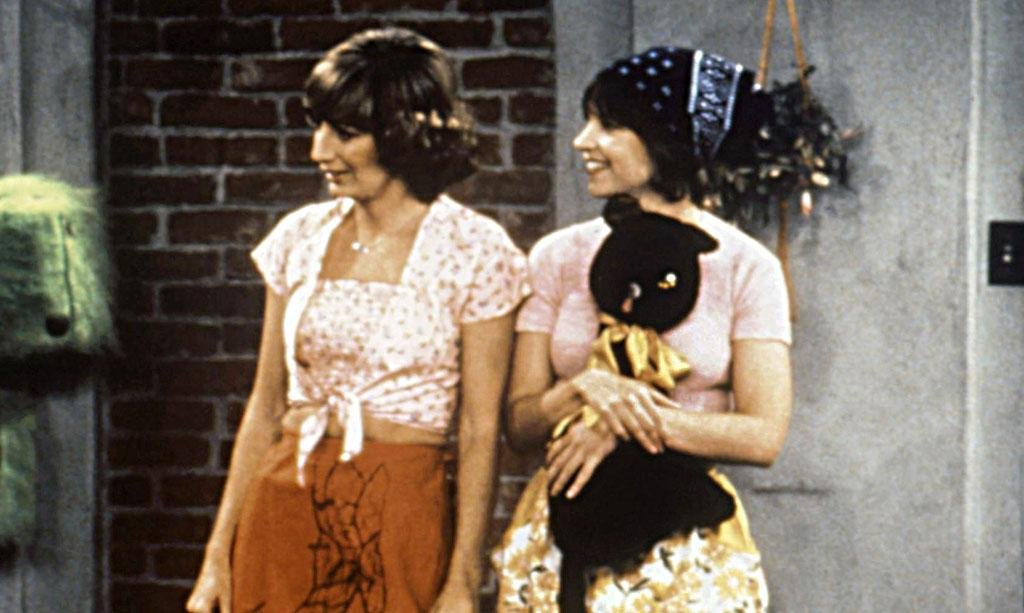 16. Everyone disagrees on why Cindy left the series
Depending on who you ask you will get a different answer about why Cindy left the series. Everyone is on the same page about the fact that it had something to do with her pregnancy and the necessary accommodations required (she demanded a hospital bed be brought in for her so she could lie down between scenes). Penny has shared that she and Cindy didn't speak for a number of years. They must be great actors because it really looked like they were BFFs on screen.