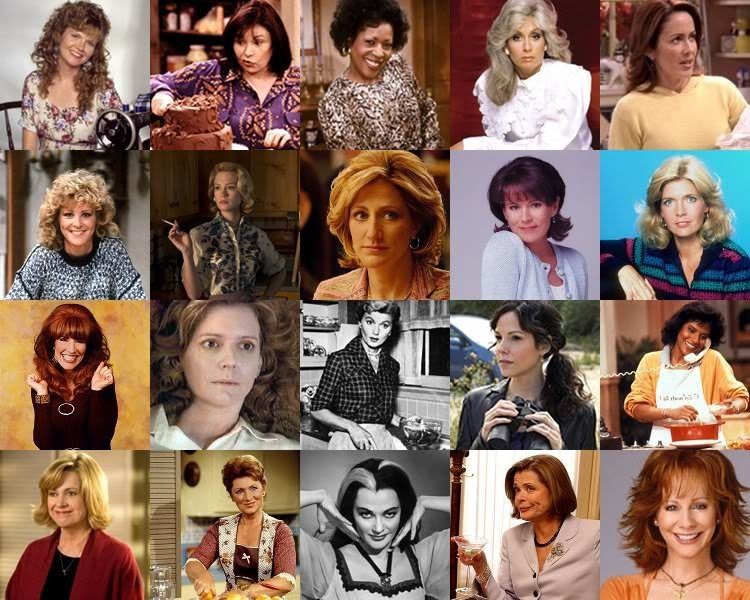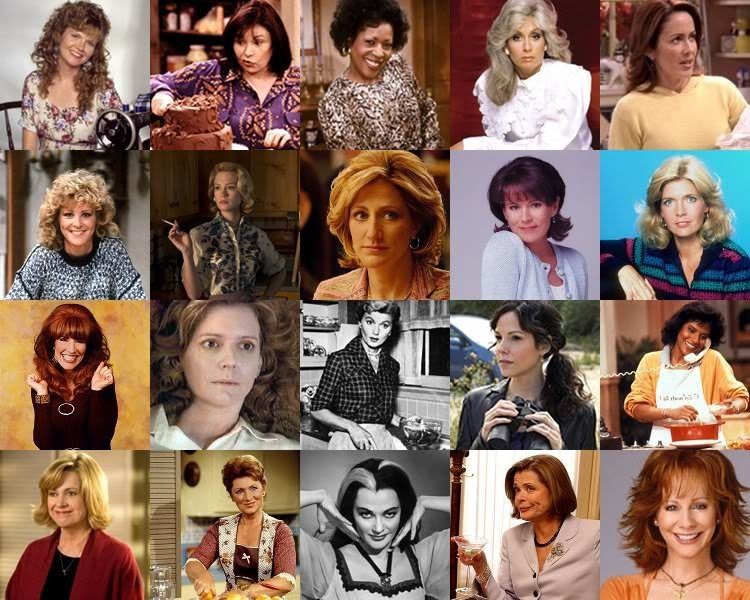 Television mothers throughout the years have been many things. They've comforted, guided, scolded, been their children's undying heroes, and sometimes ripped families apart. Every decade saw changes in the way moms were portrayed, a reflection of how women have evolved in real life in subtle or decidedly more obvious ways. Whatever the case, these small screen moms have been surrogate mothers to viewers all over the world, with many holding their fictional families together with little more than kids' glue, a band-aid or a kiss.
1. We All Love The Golden Age Of TV Moms Even Though They Weren't Very Realistic
TV moms' golden age was probably the '50s. "Donna Stone" on The Donna Reed Show, Leave it to Beaver's matriarch "June Cleaver" played by Barbara Billingsley, Lucille Ball's depiction of "Lucy Ricardo" on I Love Lucy, and "Harriet Nelson" on The Adventures of Ozzie and Harriet are great examples of this. With their perfect smiles, crisp aprons and shiny pearls, their wholesome advice was always just right. Their ability to keep their households in order with the snap of a finger might not ring true to today's beleaguered moms, but they gave us something lofty to aspire to. And really, a fresh baked apple pie can solve a lot of problems.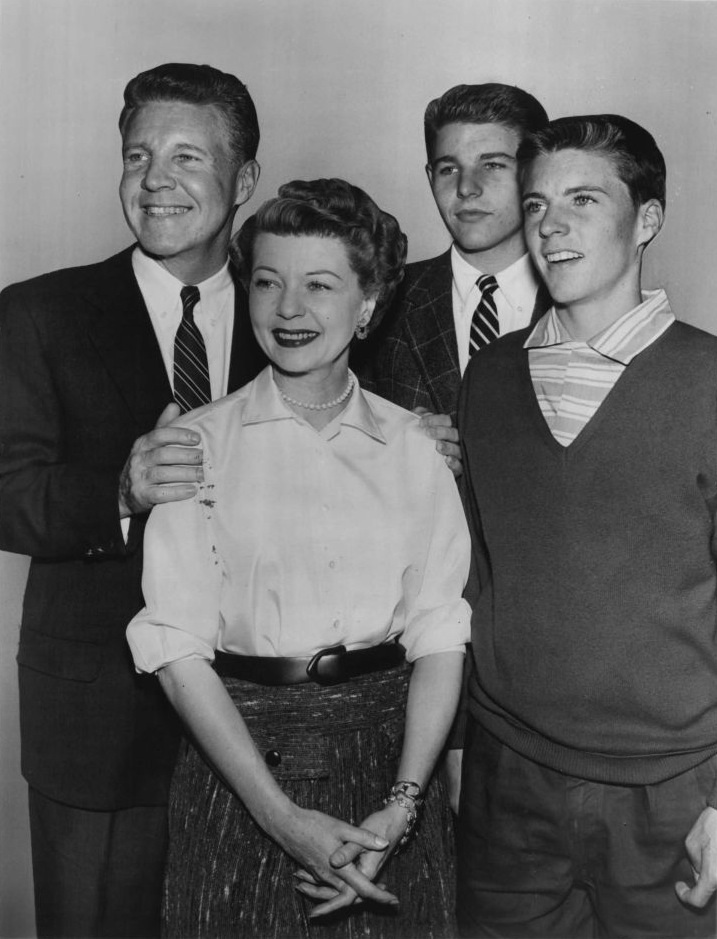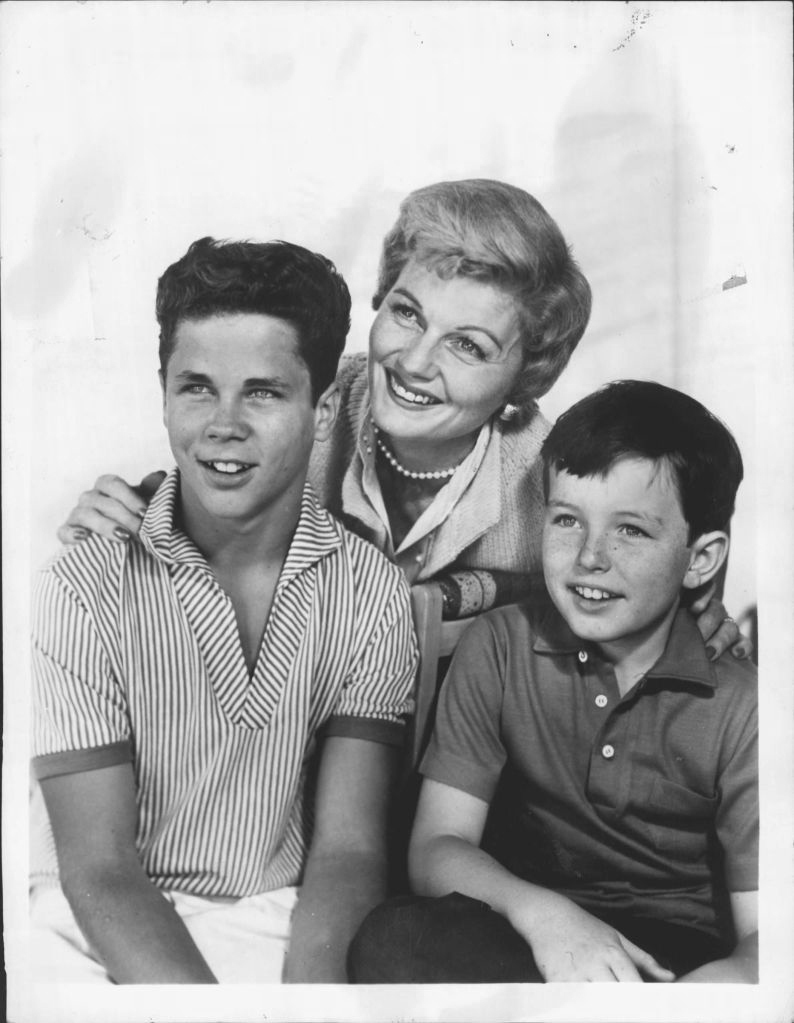 2. Watch Out for a Mother's Bewitching Wiles
There was a new twist to TV moms in the '60s, with characters like "Samantha Stephens," a role Elizabeth Montgomery owned on Bewitched, taking to screens to show another side of motherhood. These empowered moms were just as capable as their pearl-toting counterparts, but now they had supernatural powers, or were just a little more outside the box. Others include the incomparable Carolyn Jones as "Morticia Addams" on The Addams Family and Yvonne De Carlo, as "Lily Munster" on popular show The Munsters.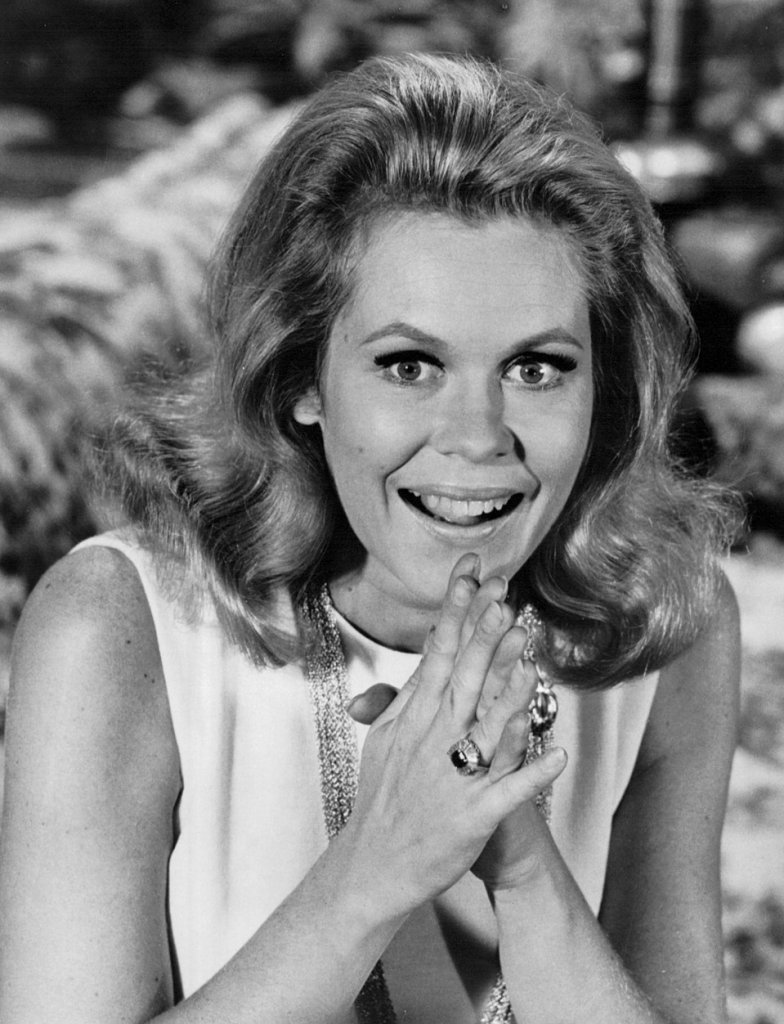 3. Other Classic Moms That Stole Viewers' Hearts
On the flip side, in this era came TV moms that had the flair of the '50s with a little extra "oomph" as women were evolving. These included "Laura Petrie" the beloved character from The Dick Van Dyke Show played by sassy actress Mary Tyler Moore. Marion Ross owned her role as "Marion Cunningham" on Happy Days, where she not only mothered her own children but also the Fonz, and of course, who could ever leave out Florence Henderson? Henderson's character "Florence Brady" was the matriarch of one of TV's most famous blended families, The Brady Bunch. She juggled six kids but rarely seemed frazzled and always looked stylin.' Having a live-in housekeeper seemed to agree with her.
4. Things Are Going To Change Around Here!
With the changing times viewers were ready for different kinds of TV moms and shows of the 1970s answered their call. From feminists, to moms of color, working mothers and single moms, change had come just as surely as it had in the real world. Bea Arthur was brilliant as "Maude Findlay" on Maude, Esther Rolle was unforgettable as "Florida Evans" on Good Times, and The Partridge Family saw Shirley Jones as mom "Shirley Partridge" keeping her five musical kids in order all on her own. Diahann Carroll's portrayal of the title character in Julia was groundbreaking in that it depicted a professional African American widowed mom in a non-stereotypical role. One Day at a Time's Ann Romano, played by Bonnie Franklin, tackled a lot of issues the audience could relate to as she raised her two teenage daughters as a divorced single mom. There wasn't a lot of time for apple pie making in this era.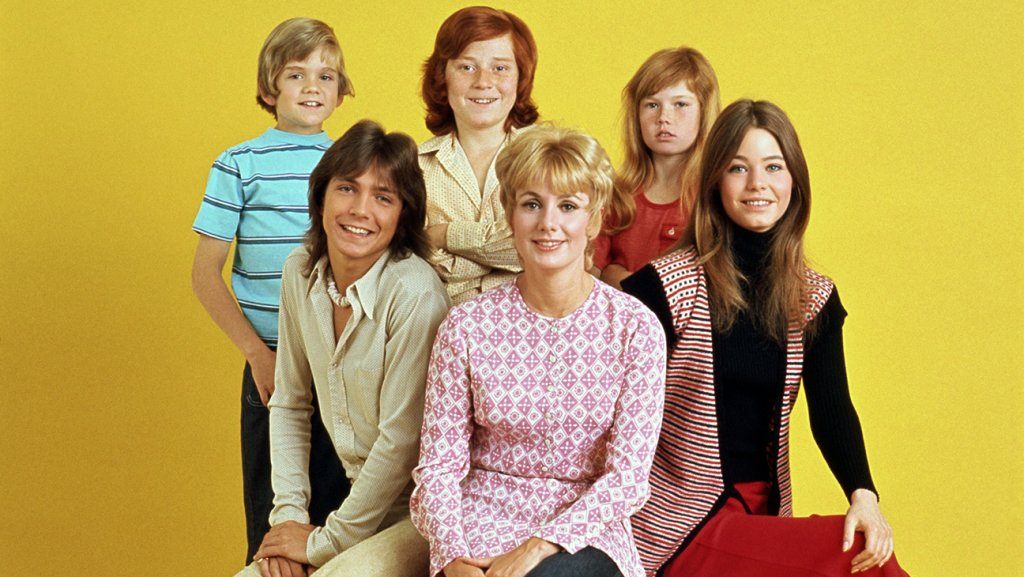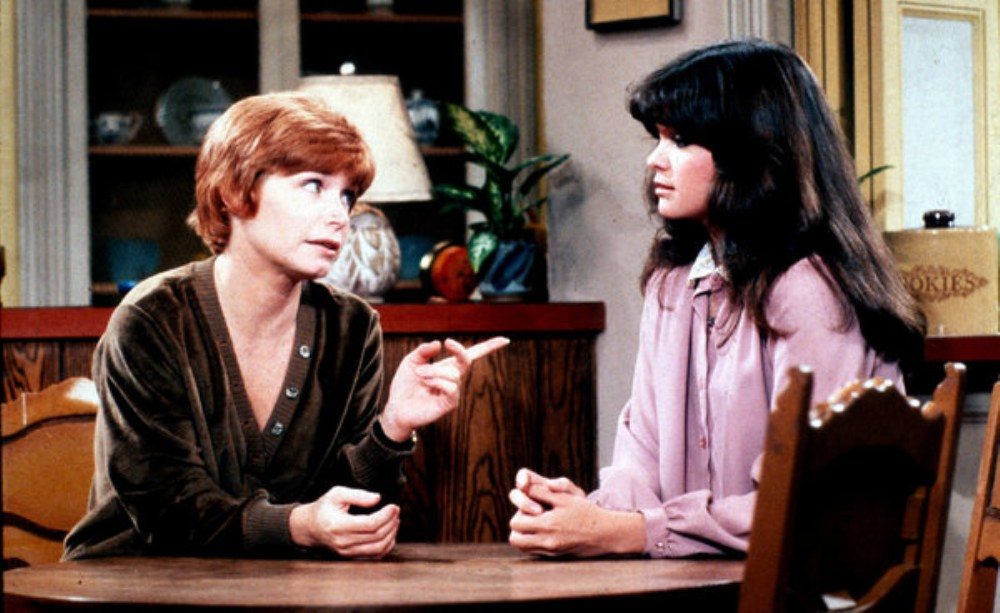 5. Enter The Cosby Show And Other Assorted Wholesome Selections
Maybe it was the weirdness of the '60s, or the upheaval of the '70s that made viewers ready for the wholesome reliability of TV moms like "Clair Huxtable." Played by actress Phylicia Rashad, there was no problem too big for her to take on. Her easy wit, ready-to-listen personality, and ability to calm down even the brattiest kids – all while holding down a full-time job as a lawyer – made her a legend in TV mom circles. Meredith Baxter who played "Elyse Keaton" on Family Ties is another who viewers simply loved, along with Joanna Kerns as "Maggie Seaver" on Growing Pains. They seemed to have it all – career, supportive husband, cute kids, the works.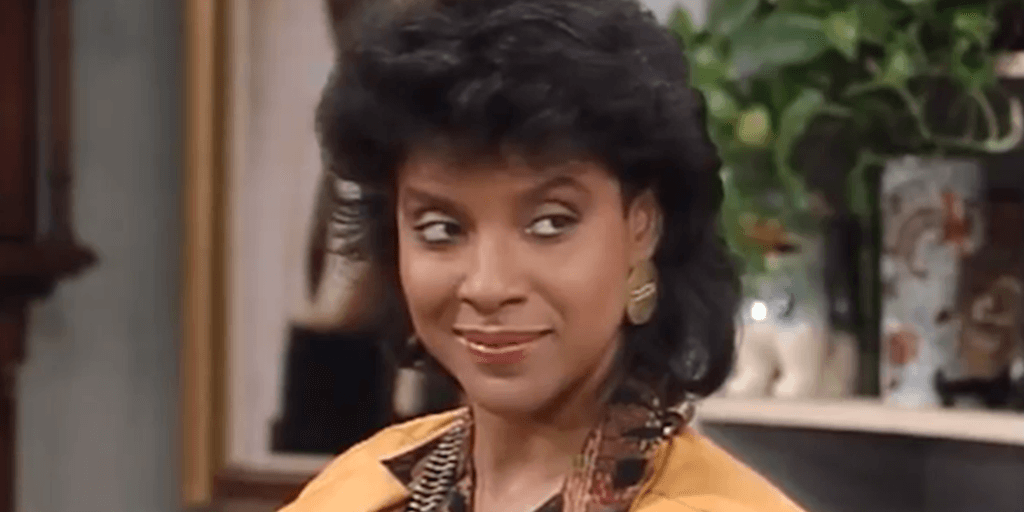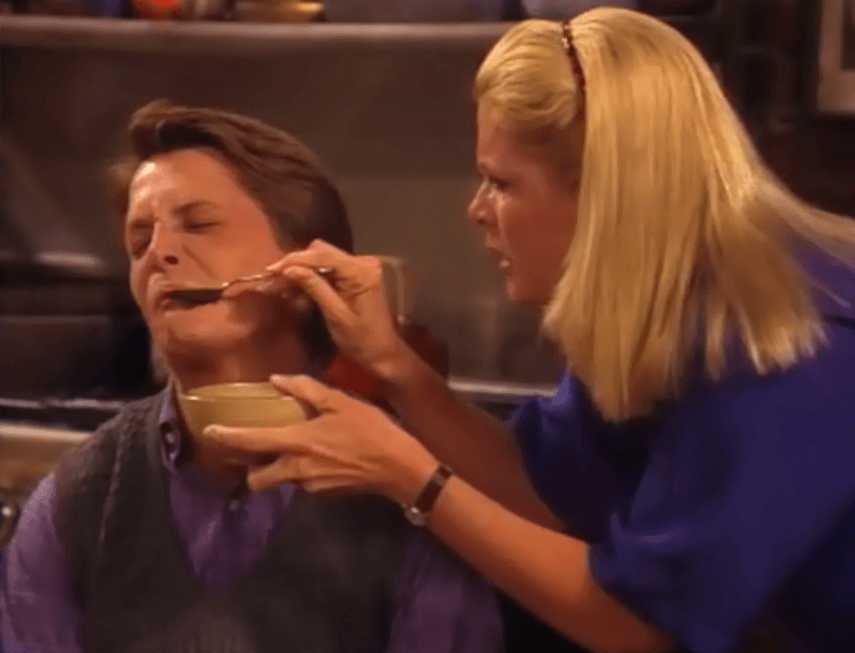 7. So There's Dust On The Counters…So What?
There was a slight shift again later in the '80s into the '90s, where TV moms were less apologetic, and didn't care as much if the house was clean or not. These moms include Roseanne Barr's character "Roseanne Connor" on Roseanne, Grace Under Fire's matriarch "Grace Kelly" played by Brett Butler and actress Katey Sagal's "Peggy Bundy" on Married. . .With Children. It was refreshing to see flawed and flustered families mirroring reality in most households, even if it was played up for laughs.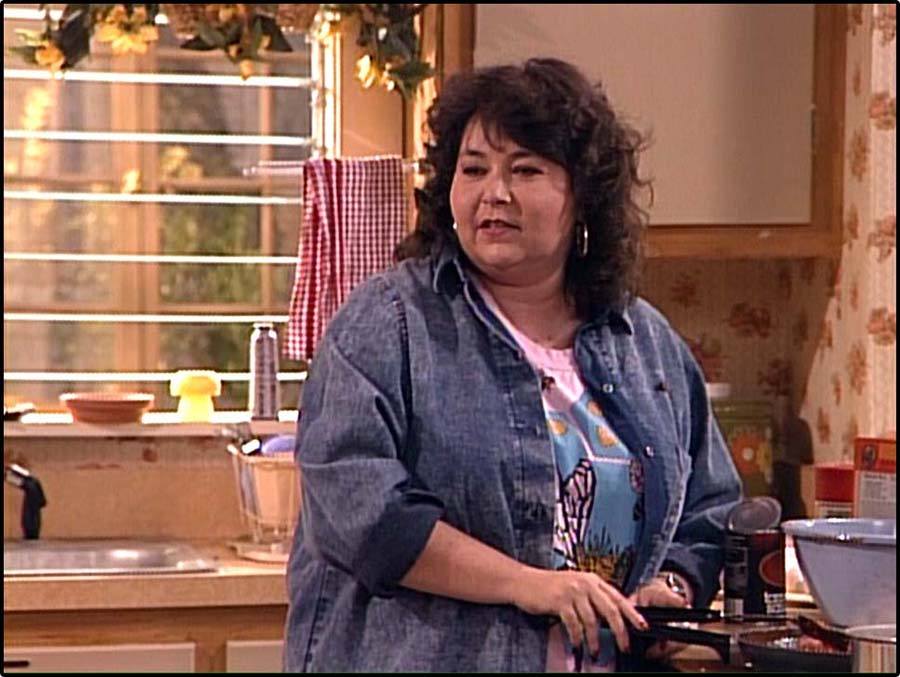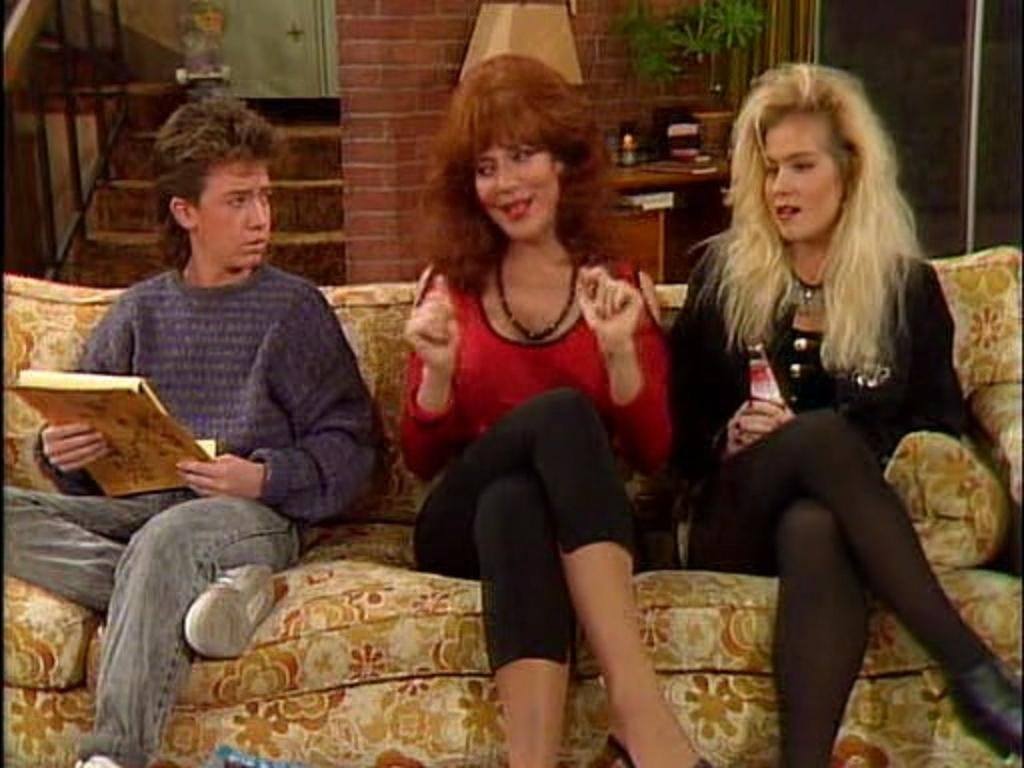 8. The Moms of the '90s Had Their Own Twist
The switch continued full speed ahead, with moms that didn't take guff from anyone, and made their opinions heard unapologetically. Doris Roberts played "Marie Barone" on Everybody Loves Raymond and with her inability to take hints while sticking her nose in her sons' affairs, she became a hilarious element of the hugely popular sitcom, while Patricia Heaton's "Debra Barone" held her own as she juggled her family's quirky needs. Martin Lawrence's depiction of "Edna Payne" on Martin, Sister, Sister's "Lisa Landry" played by Jackée Harry, and actress Jill Taylor's "Patricia Robinson" on Home Improvement all highlighted this new wave of television motherhood.
9. Contemporary TV Moms Are a Mixed Bag
There are several popular shows on the air right now that look back at a bygone era with a nostalgic lens, or show a more realistic take on what it's like to juggle all those family balls in the air. The Goldbergs's "Beverly Goldberg," played by Wendy Anne McLendon-Covey, is as overbearing as they come but you always know her shoulder-padded smothering comes from a place of love. Fresh Off the Boat's "Jessica Huang," played by Constance Wu, has that Tiger Mom with a heart of gold thing down pat. Most of us relate to the mundane struggles of Patricia Heaton's "Frankie Heck" on The Middle and can laugh as Tracee Ellis Ross's character "Bo" on Blackish raises her children and her husband. Who could leave out the show Mom on this list, where Anna Faris and Allison Janney play two generations of flawed recovering alcoholics, "Christy and Bonnie Plunkett," to dysfunctional hilarity. What would June Cleaver think?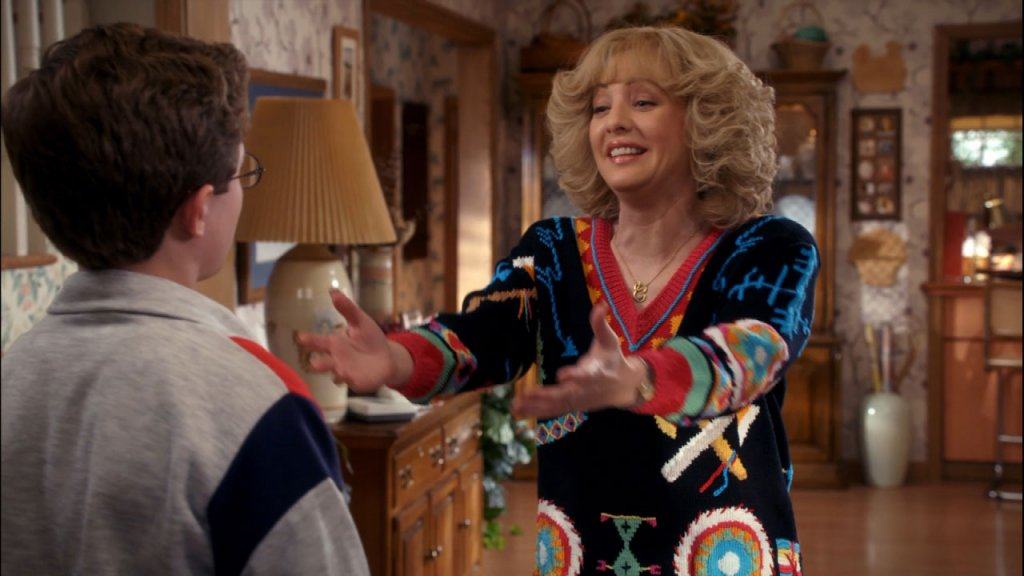 10. Special Mention to Today's Reality TV Moms
Perhaps one of the more disturbing trends in television's evolving depiction of mothers is found on so-called reality television. The stars of the Teen Mom and Real Housewives franchises make us cringe for the younger generation being raised by them. And we can't leave out the matriarch of reality TV's most famous family, the Momager herself, Kris Jenner. She and her flock of Kardashian/Jenner offspring are watched by millions on various platforms and they're all raking in the dough. Love her or loath the superficial world she represents, she's arguably the most influential mom in TV history.