Beverly Hills 90210 was one of the most iconic shows of the 90s, highlighting and addressing numerous teenage issues. The drama series debuted on October 4, 1990 and was on air until May 17, 2000. It has been named by AOL TV as one of the "Best School Shows of All Time." The show averaged over 14 million viewers for all ten seasons and a number of spin-offs followed. Where is the cast of Beverly Hills 90210 now? Click through to find out what the gang is all up to these days. Some even went on to be co-stars again.
1. Shannen Doherty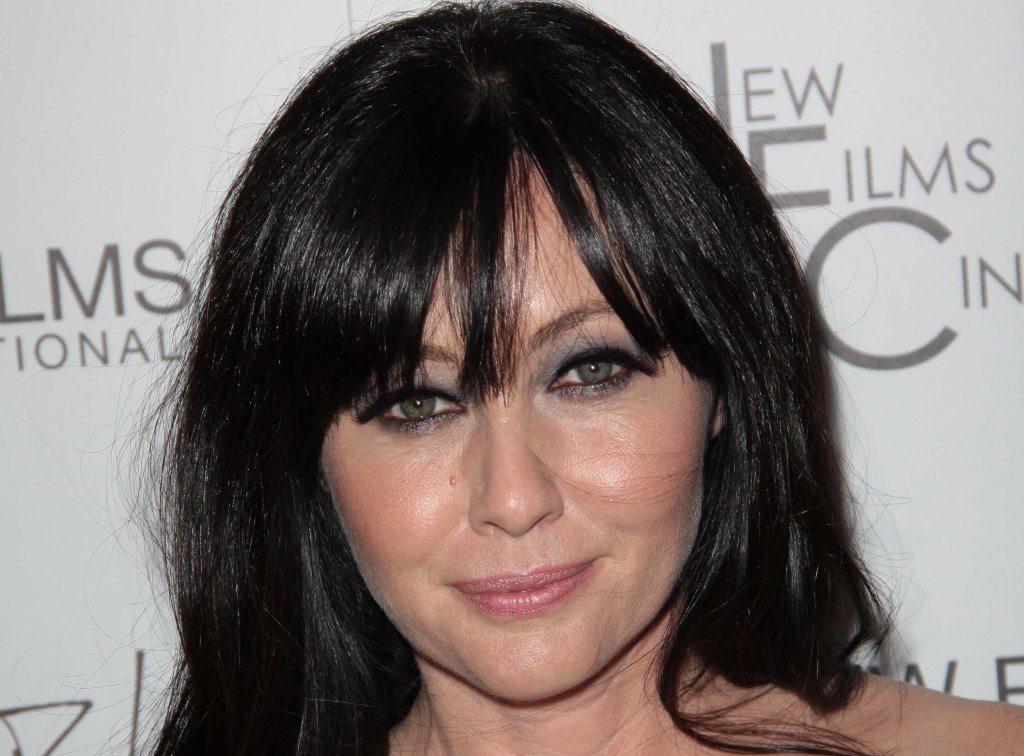 Doherty played Brenda Walsh, the twin of Brandon Walsh (Jason Priestley) on the iconic show. The series revolved around the life of the Walsh siblings. Doherty got axed from the show in 1994, due to her poor attitude and inability to get along with her cast mates. Ironically, she went on to star in another hit show produced by 90210's Aaron Spelling called Charmed. She was fired from that show as well, again for co-star conflicts. Doherty starred in a few films during the late 90s and early 2000s, including Mallrats, Sleeping with the Devil and Jay and Silent Bob Strike Back. She also hosted her own television series on the Sci-Fi network, Scare Tactics and starred on the North Shore. Doherty appeared on the tenth season of Dancing with the Stars, but was eliminated in the second episode. Today, Doherty is married to Kurt Iswarienko and is set to appear in a film and her own reality series early next year.
2. Jason Priestley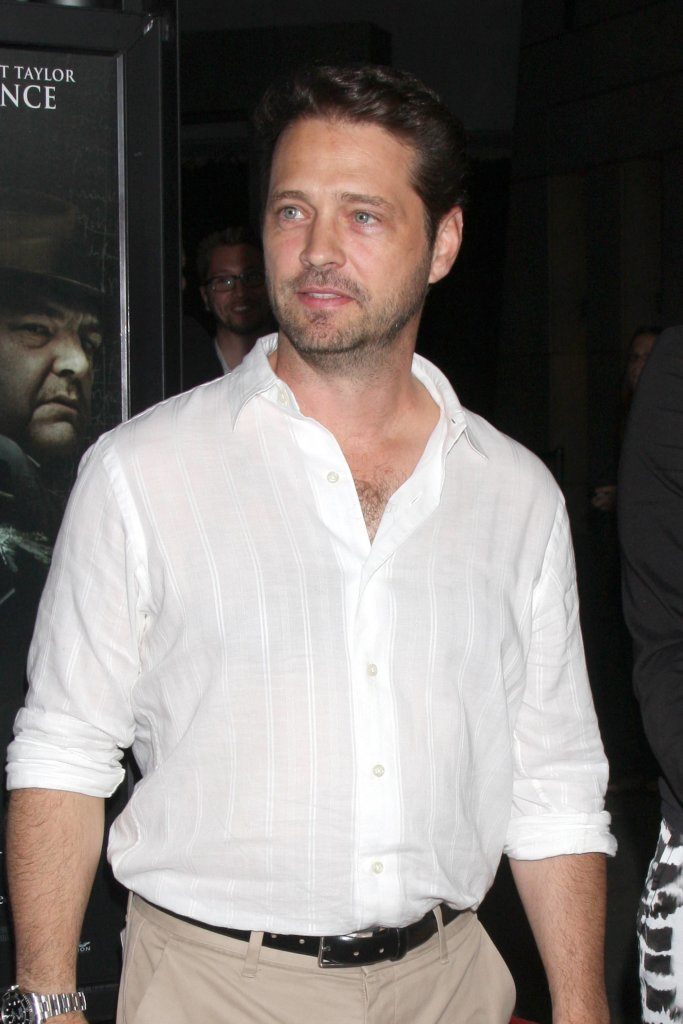 Priestley starred as Brandon Walsh, the hunky male lead of Beverly Hills 90210. Following the ending of the show Priestley had a brush with the law when he was arrested for drunk driving in 1999. He has made a number of guest appearances on hit shows like My Name Is Earl, Love Monkey, What I Like About You and Without a Trace. Priestley has also directed, including a 90210 episode which featured his former co-star Tori Spelling, a Hallmark Channel movie starring Luke Perry, two episodes of The Secret Life of the American Teenager and an episode of 7th Heaven. Priestley also has a passion for racing cars, but unfortunately was seriously injured in 2002 when his race car hit a wall going 180 mph. Luckily he made a full recovery and now owns the IndyCar Series FAZZT Race Team. Today, Priestley stars in the HBO Canada series Call Me Fitz. He's married to make-up artist Naomi Lowde and lives in Los Angeles with their two children. His tell-all autobiography, Jason Priestley: A Memoir, was released last May.
3. Luke Perry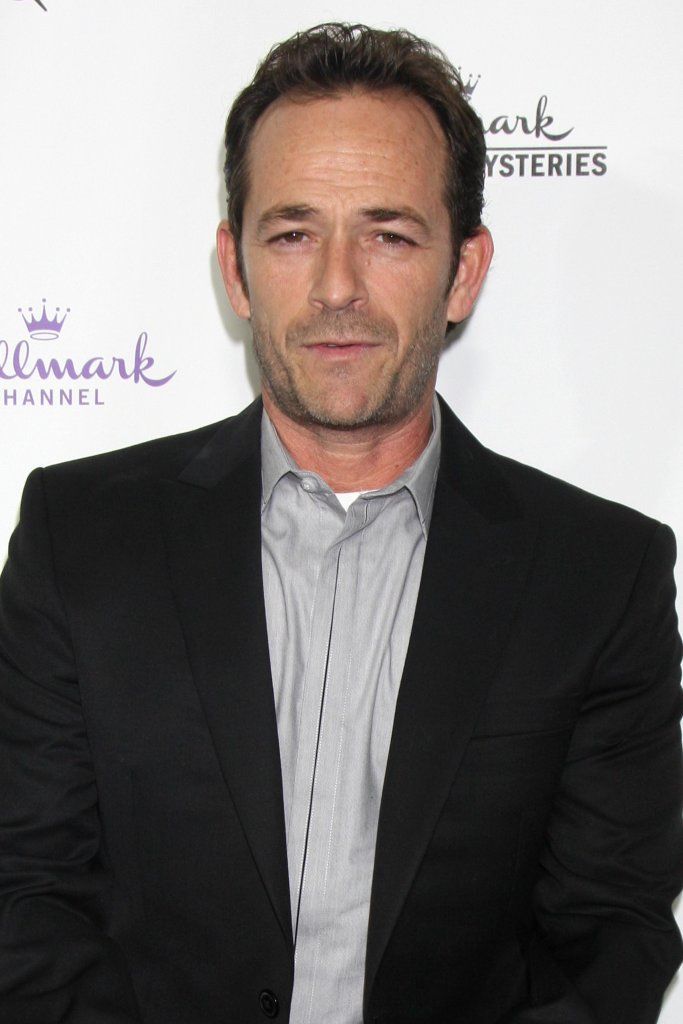 Luke Perry played bad boy Dylan McKay on the hit 90s series. His character was constantly compared to the legendary James Dean and eventually he became a teen idol of the decade. Perry starred on the show from 1990-1995 and then again from 1998-2000. During his departure from the drama series, Perry starred in the independent film Normal Life alongside Ashley Judd, he was featured in the TV science fiction movie Invasion, a Rodney King drama Riot and he also had a small role in Luc Besson's science fiction film The Fifth Element. Perry returned to 90210 in 1998 due to financial reasons. Following the ending of the series, he appeared on Broadway in a 2001revival of The Rocky Horror Show playing Brad Majors. Perry went on to appear in the 2002 television movie The Triangle, the HBO prison drama Oz, the television series Jeremiah and NBC's Windfall. Perry's also lent his voice to a number of animated television shows including The Simpsons, Johnny Bravo, Family Guy and The Incredible Hulk. Perry was married to Minnie Sharp from 1993 to 2003 and today the couple share joint custody of their two children.
4. Ian Ziering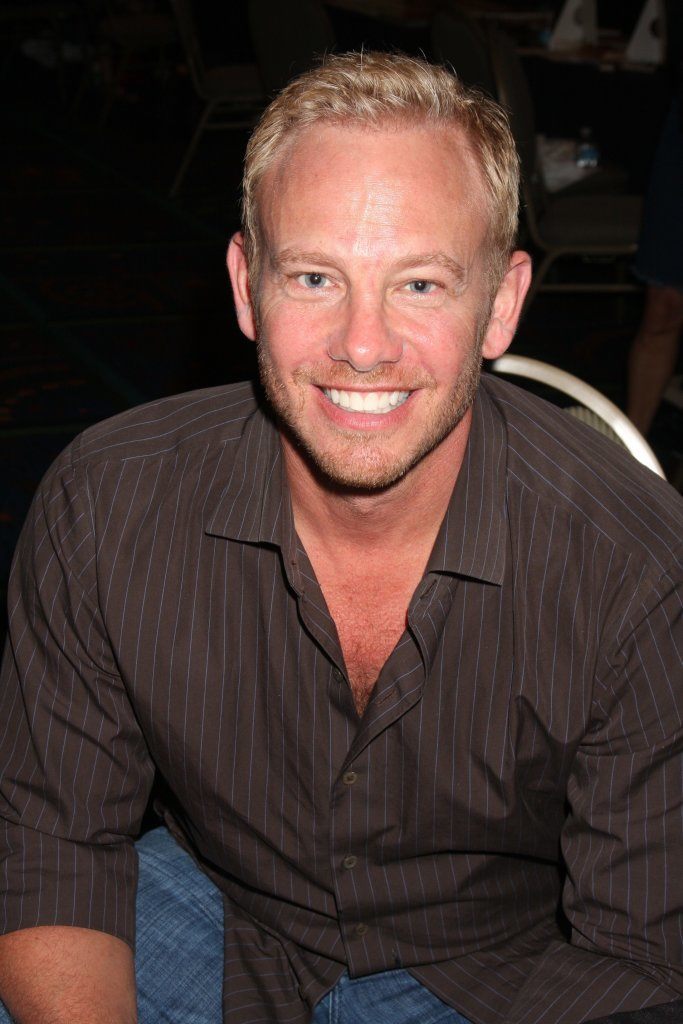 Ian Ziering played the show's resident jock/frat boy Steve Sanders. Beverly Hills 90210 was the beginning of Ziering's acting career. Following the ending of the show in 2000, Ziering went on to do guest appearances on shows such as JAG, Son of the Beach, What I Like About You and Side Order of Life. In 2006, Ian won the Best Actor Award at the Monaco Film Festival for his role in the independent film Stripped Down. In 2007, he was offered the opportunity to succeed Bob Barker on The Price Is Right, but the role eventually went to Drew Carey. That same year he also competed on Dancing with the Stars and made it to the final round. In 2013, Ziering made a bold move starring in the satirical sci-fi made-for-TV movie, Sharknado, but the film went on to be a huge hit. He also appeared in the campy sequel earlier this year. Today, Ziering is married Erin Kristine Ludwig. The couple lives in LA with their two daughters.
5. Jennie Garth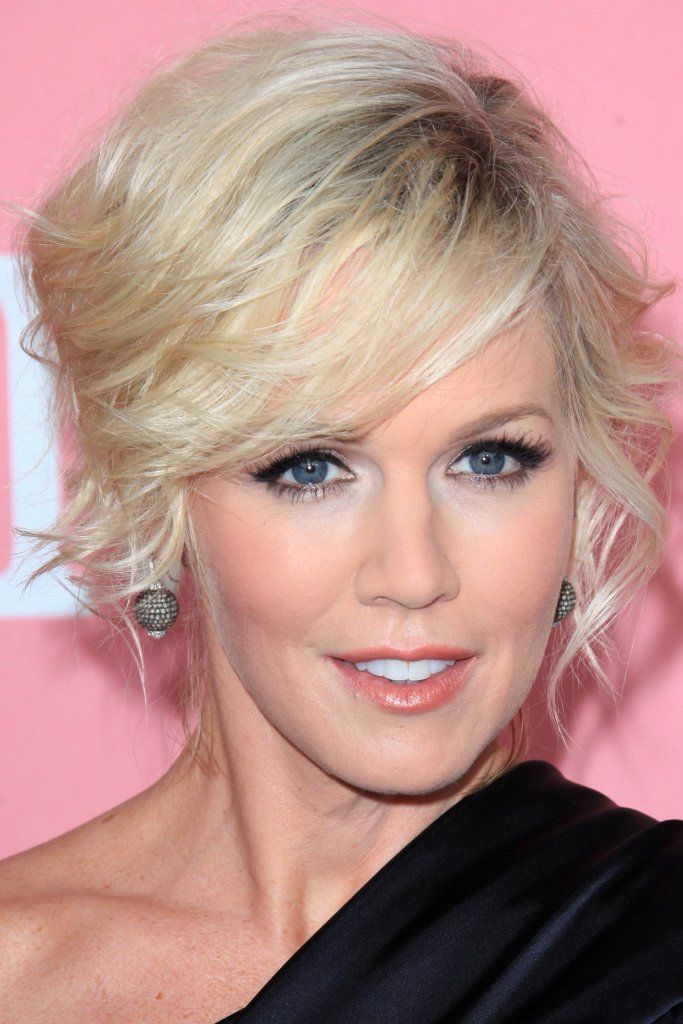 Jennie Garth starred as one of the show's most popular and relatable characters, Kelly Taylor. She won a Young Artist Award and was nominated for a Teen Choice Award for her role. Garth was also very instrumental in launching Beverly Hills 90210 spin-offs, Melrose Place and 90210. Garth starred on The WB's What I Like About You from 2002-2006, alongside Amanda Bynes. Garth appeared on Dancing with the Stars in 2007 partnered with Derek Hough. Then in 2008, she reprised her role of Kelly Taylor on The CW's spin-off 90210, for two seasons. Earlier this year, she released her autobiography, Deep Thoughts From a Hollywood Blonde. Garth is currently working on The Jennie Garth Project, a ten-episode reality home renovation television series that will air on HGTV. She has been married twice, and shares three children with her second husband, Peter Facinelli. Garth currently lives on a horse ranch in Santa Barbara.
6. Tori Spelling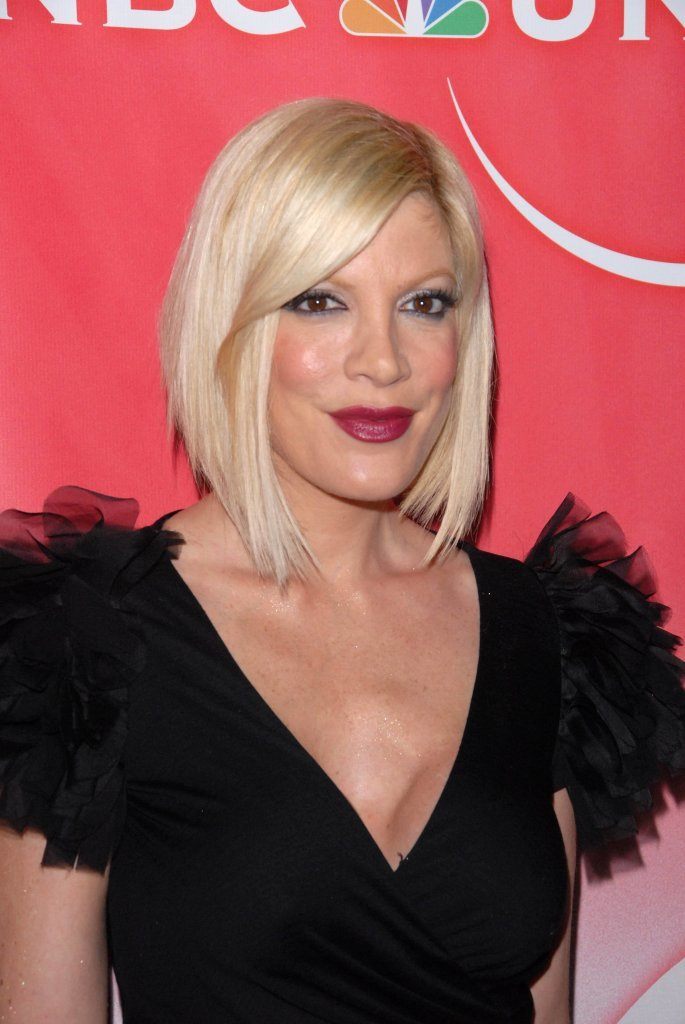 Spelling played sweet and innocent Donna Martin on her father's hit show. She was nominated for two Young Artist Awards for her portrayal of Donna. Following the ending of the show, Spelling appeared in a few films such as Perpetrators of the Crime, Scary Movie 2, 50 Ways to Leave Your Lover and Kiss the Bride. She also appeared on a number of made-for-tv movies and series such as Smallville and 90210. Since 2007, Spelling and her husband, Dean McDermott, have starred in their own reality series, Tori & Dean and its various spin-offs. Tori has written six books and hosted a few shows on HGTV. Dean allegedly had an affair in 2013, but the pair are still married and live in LA with their four children. Their marriage therapy is being filmed for their current reality project, True Tori.
7. Brian Austin Green
Green starred as David Silver, geeky school DJ turned cool musician on the hit series. When the show ended, Green went on to appear briefly in the award-winning Showtime drama series, Resurrection Blvd. He also had guest appearances on Hope & Faith, where he met his future wife Megan Fox, The Twilight Zone, Las Vegas and CSI: Crime Scene Investigation. Then in 2009, he starred on a few episodes of One Tree Hill and Smallville. Currently, he has a small role on Anger Management alongside Charlie Sheen. Green is married to Megan Fox and the pair have two sons together.
8. Gabrielle Carteris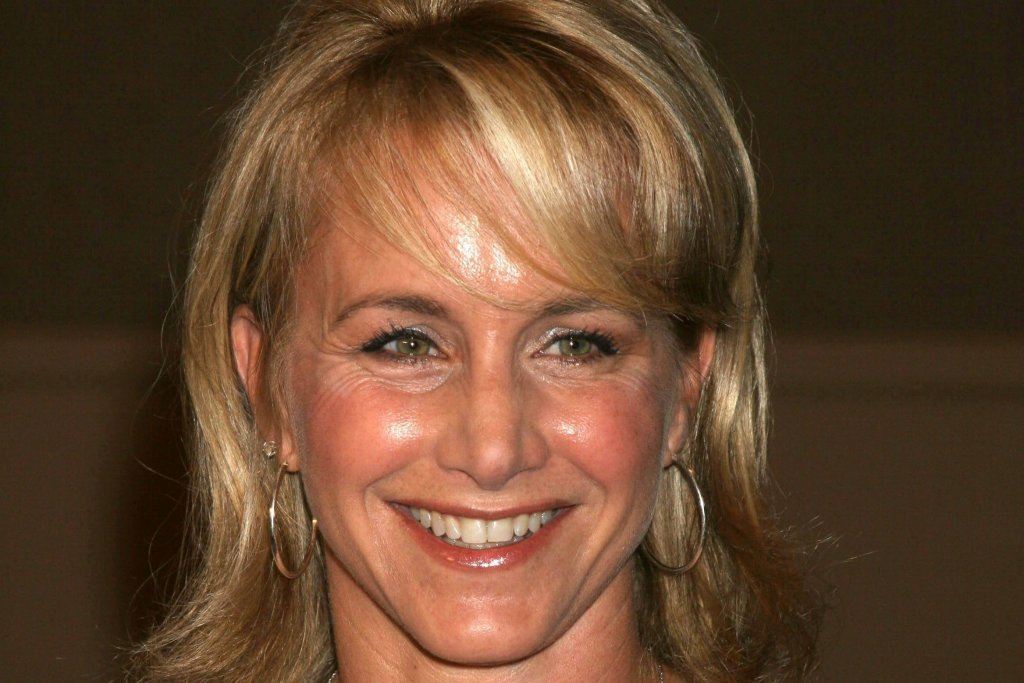 Carteris was the oldest and the wisest member of the 90210 gang. While she was playing 16-year old Andrea Zuckerman, Carteris was nearly 30. Carteris left the show in 1995, after five seasons. She went on to host her own daytime talk show, Garbielle, but it got axed after just one season. Over the years, Carteris has appeared in a number TV movies, done voice-over work for video games, made cameos on shows like Touched by an Angel, NYPD Blue, JAG and Criminal Minds. She also appeared on the first season of VH1's reality show The Surreal Life, alongside former fellow teen stars Corey Feldman, MC Hammer and Vince Neil. Carteris became Executive Vice President of SAG-AFTRA, following the SAG (Screen Actors' Guild) and AFTRA (American Federation of Television and Radio Artists) merger. She also acts as vice president of the California Labor Federation. Carteris is married to stockbroker Charles Isaacs and has two daughters.
9. Carol Potter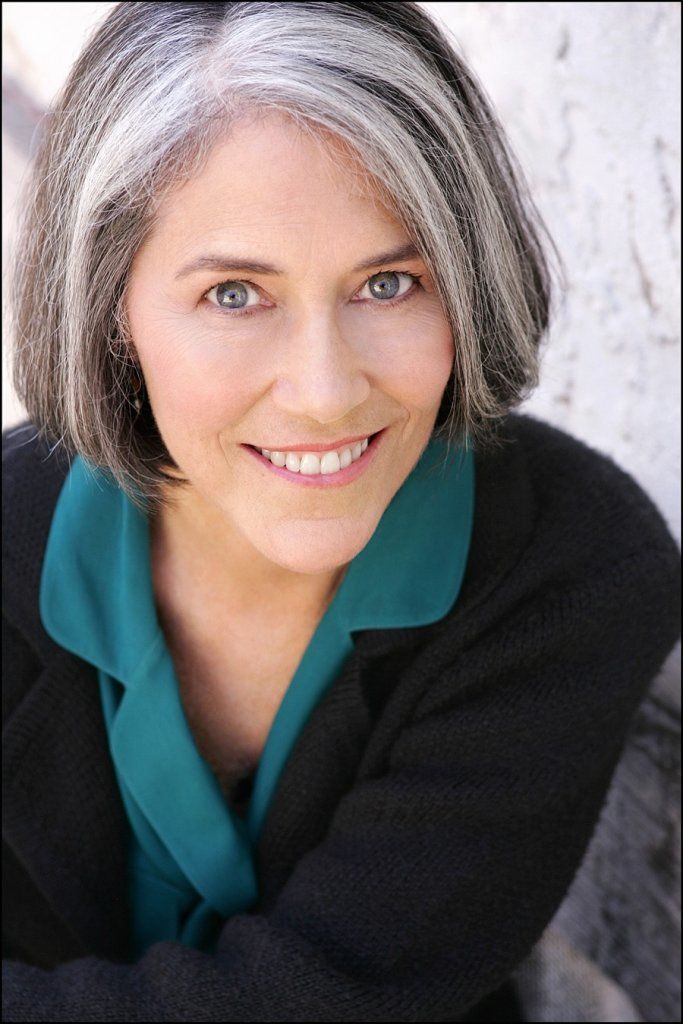 Potter starred as Cindy Walsh, the doting mother of twins Brenda and Brandon Walsh. She appeared on the show for five seasons, leaving in 1995. Following her departure from the series, Potter was cast in NBC's Sunset Beach as Joan Cummings. She has also guest starred on many shows including NYPD Blue, JAG, Crossing Jordan, Providence and Greek. She appeared on a special "TV Moms" episode of the Anne Robinson version of The Weakest Link and won $124,000 for her charity. She's currently married to actor Jeffrey Josephson and they have one child together.
10. James Eckhouse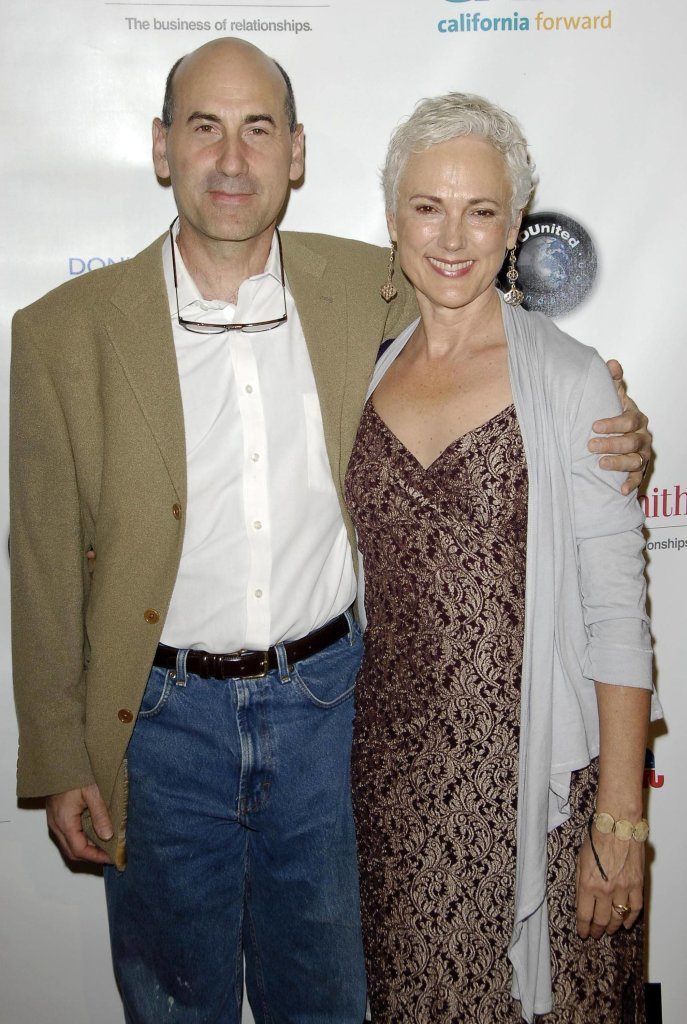 The most notable role of Eckhouse's acting career was playing wholesome father, Jim Walsh on the hit show. Like his on screen wife, Eckhouse left the show after five seasons. He's made guest appearances on a number of shows over the years including Touched By An Angel, Ally McBeal, The West Wing, Crossing Jordan and CSI and starred in a few short films. He recently appeared as Senator Boynton in The Avengers. Eckhouse has been married to Sheila Kiliher Walsh since 1982, and they have two sons together.
11. Joe E. Tata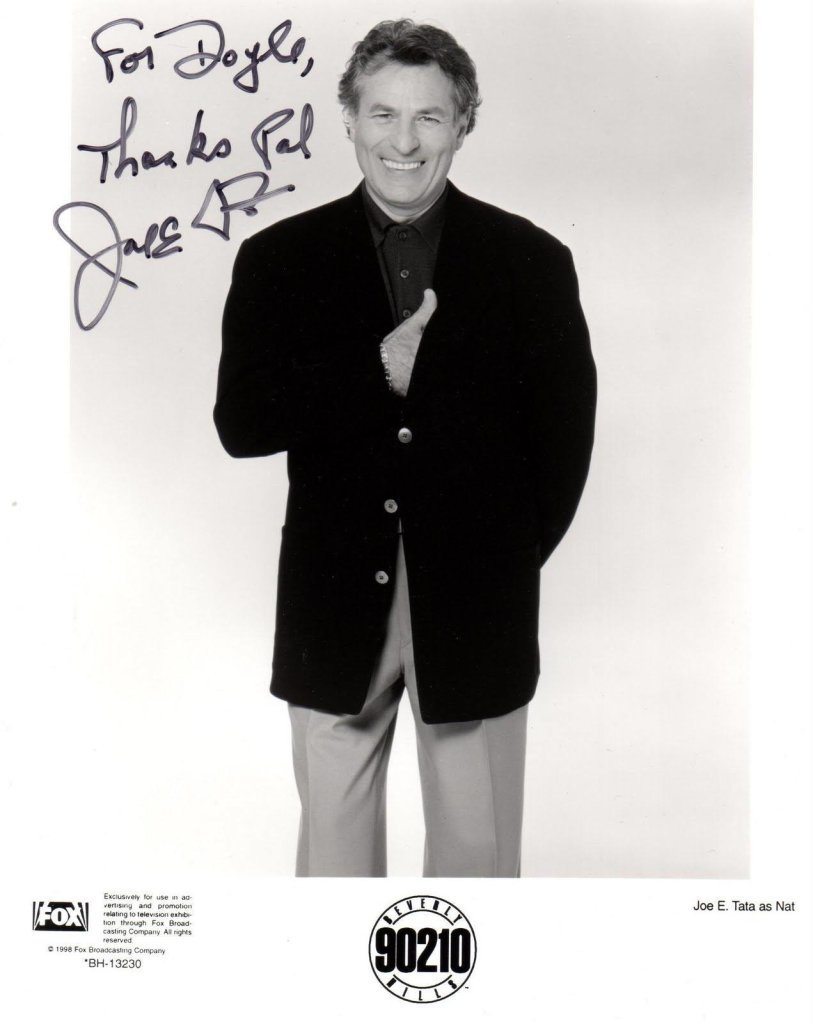 Tata played Nat Busschio, the owner and operator of the Peach Pit diner for all ten seasons of the show. Tata had a long career before he joined the show, primarily starring in daytime soap operas and TV movies. After the show ended, Tata appeared on a few television shows including Charmed, the spin-off 90210 and the short lived television series, Mystery Girls alongside former co-stars Jennie Garth and Tori Spelling. Currently 78-years old, Tata is retired living in Los Angeles.