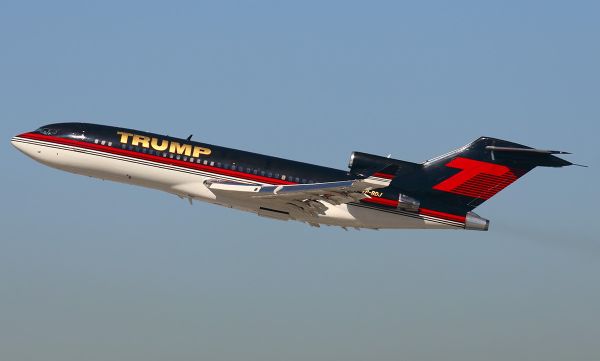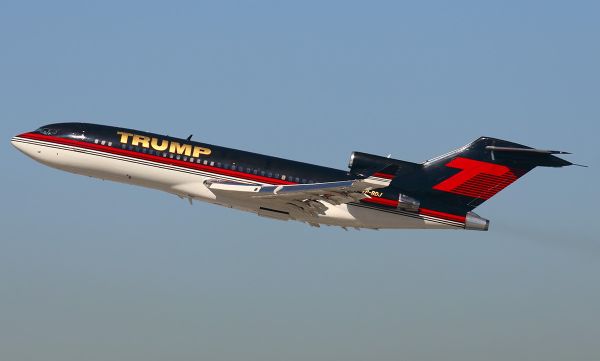 Being a celebrity means you get to live a lifestyle that many people only dream of. From jetting off to exotic locations to residing in million dollar homes, celebs seem to have a never ending flow of cash that allows them to live extravagantly. But the highest echelon of famous people are able to outdo their counterparts by purchasing private jets. The upkeep and maintenance on these bad boys is astronomical, sometimes reaching tens of millions of dollars, but money isn't an issue to this list of celebrities. They are jetsetting across the world in 10 of the best private jets we have ever seen.
10. Celine Dion
With an estimated net worth of $630 million, it's no surprise Celine Dion is the owner of a pretty badass private jet. The Bombardier BD-700 Global Express XRS has a price tag of $42 million, and it's worth every penny. When you're an international superstar like Dion, you never know when you'll need to pack up your bags and jet out of town, and that's exactly when her aircraft comes in handy. The jet includes a full kitchen, a living room and multiple bathrooms. On top of that, it can hold 18 passengers – more than enough room for the singer's children and staff.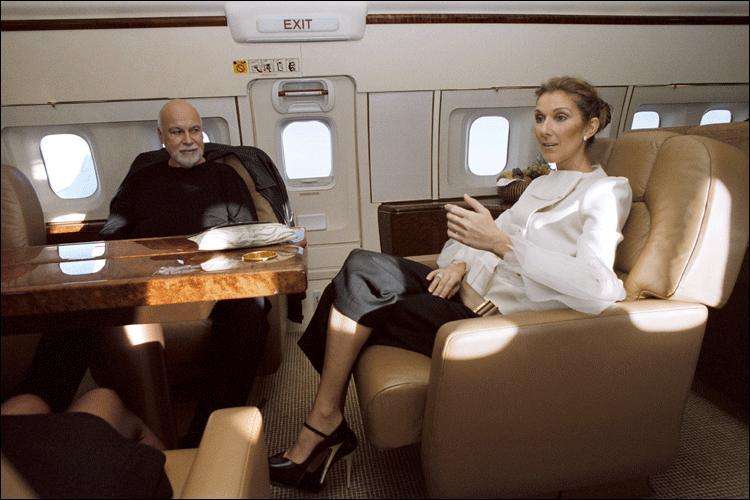 9. Bill Gates
As the co-founder of Microsoft, Bill Gates can definitely afford to drop a few million on a private jet. Gates shelled out $40 million for his Bombardier BD-700 Global Express, and his aircraft definitely comes in handy on his frequent business trips. As you can expect, Gates's aircraft is loaded with the latest and greatest tech gadgets, like topnotch aviation technology to ensure error-free navigation. The luxury business aircraft can also fly up to 9,300 km nonstop. Now that's what we call jetsetting.
8. Tom Cruise
When Tom Cruise needs to get from point A to point B, he hops in his $36 million Gulfstream IV aircraft. This twinjet plane is considered the crème de la crème of private aircrafts. Cruise's model is powered by two Rolls-Royce Tay 611-8 engines, and it can reach a maximum speed of 480 knots. The interior is roomy enough to fit up to 19 passengers, and its plush leather seats are perfect for the star to sit back, relax and get comfortable as he heads off to his destination.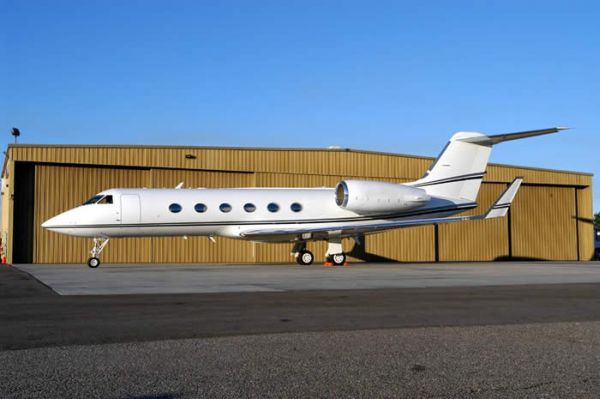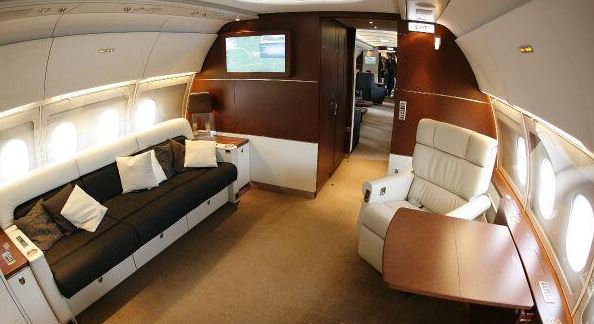 7. Elvis Presley
Elvis Presley's Convair 880 private jet may seem like a steal with a price tag of just $600,000, but this aircraft is anything but cheap. Named after his daughter Lisa Marie, this private jet was purchased by the King of Rock and Roll in 1975. The interior has since been redesigned and updated to include some luxury finishes, such as an extravagant sleeping quarters, an executive bathroom with faucets made of gold, big screen televisions, and 28 seats for family and friends.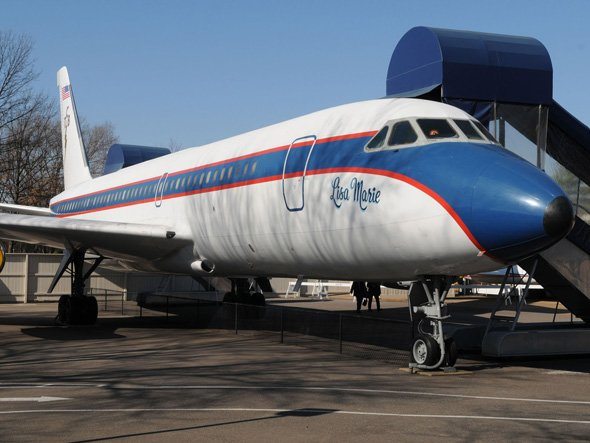 6. Donald Trump
Donald Trump has been traveling around presidential style long before he became the President-elect. Trump purchased this Boeing 727-23 from Microsoft co-founder Paul Allen for $100 million. Once he had the jet in his possession, Trump decked it out in his go-to style: lots of gold finishes. The 23-passenger aircraft has leather seats, as well personal TVs for each and every passenger.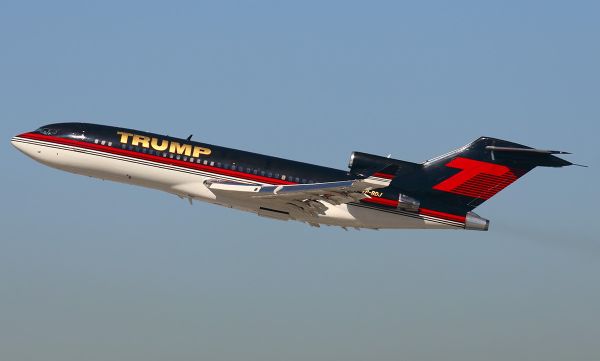 5. Oprah Winfrey
When you're Oprah Winfrey, flying on a commercial plane is unacceptable. Winfrey scooped up a $42 million Bombardier Global Express XRS private jet, and it's pretty obvious it's one of her most prized possession. At a speaking engagement at Duke University, Winfrey told the graduating class, "It's great to have a private jet. Anyone that tells you that having your own private jet isn't great is lying to you." Since most of us will never know what's it like to have an aircraft of our own, we'll just have to take Winfrey's word for it. Her jet was custom designed by Bombardier Aersospace, and it includes fabricated leather and luxury fixtures in the restroom and galley. The jet only has room for 10 passengers, so Winfrey definitely needs to choose her guests wisely.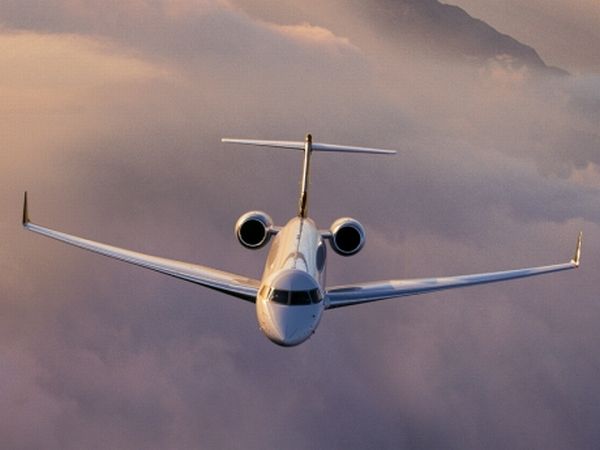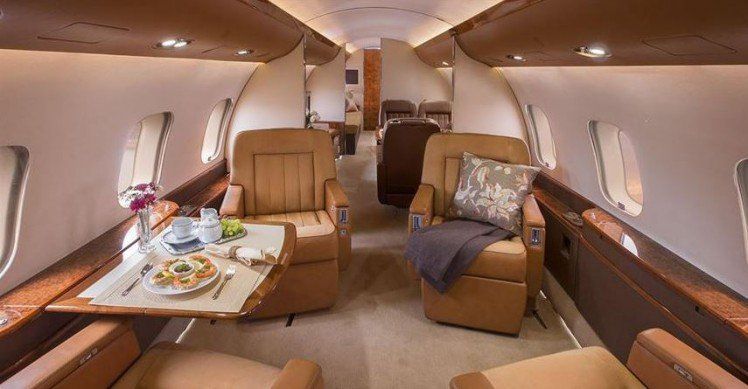 4. Jay Z
On his very first Father's Day in 2012, Beyoncé put all other wives to shame by gifting Jay Z with a $40 million Bombardier Challenger 850 Learjet. The interior of the private jet was designed to mimic the comforts of a home which is perfect for Bey, Jay and their daughter Blue Ivy. The jet includes a bedroom, a kitchen, two bathrooms and a cream leather living room for relaxing and watching television. This is definitely one extravagant Father's Day gift that can't be beat.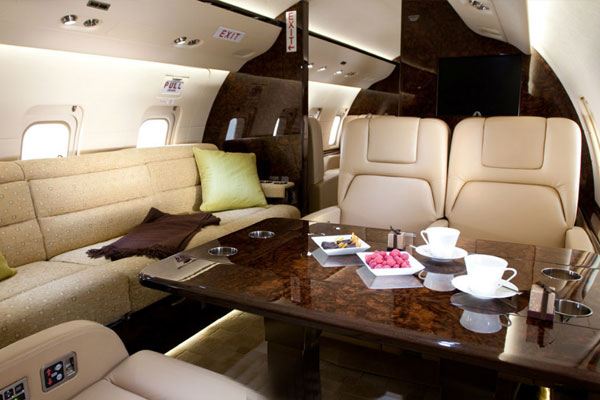 3. Jim Carrey
Flying is a big deal to funnyman Jim Carrey, and when it comes to traveling the world, he prefers to do so in his $59 million Gulfstream V. The comedian is an aviation lover, so he definitely made the right choice by spending his Dumb and Dumber checks on this aircraft model. The luxury private jet accommodates up to 16 passengers, and it can fly nearly as fast as the speed of sound. Carrey is reportedly so in love with his jet, he has told studio executives that any of his films that feature footages of planes must include shots of his beloved Gulfstream.
2. Mark Cuban
Mark Cuban, the owner of the Dallas Mavericks, is definitely flying in style. The entrepreneur owns a Boeing 767-277 that's worth an estimated $144 million. He purchased the plane after chartering it on a transatlantic flight, and once he had it in his possession, he went to work refurbishing it to his standards. The jet reportedly has been redesigned on the inside to include more leg room and larger seats to accommodate the large basketball players on his team. Mark Cuban and his smaller Gulfstream jet were even featured in the HBO hit movie, Entourage.
1. John Travolta
John Travolta's love for flying is so intense, the actor and his wife Kelly Preston purchased a home in the Jumbolair Aviation Estates – a residential airpark. His home has two runways that house his fleet of private jets, including a Bombardier Challenger 601, Boeing 707, Boeing 727 and three Gulfstream aircrafts. Travolta is certified to fly his own aircrafts – something that he calls a dream come true. The actor fell in love with aviation at the age of five, and he says flying is something that's in his blood. One of his favorite aircrafts, the Boeing 707, was purchased in 1998 from Australian carrier, Qantas. He later renamed the plane to "707 Jett Clipper Ella" after his son and daughter.