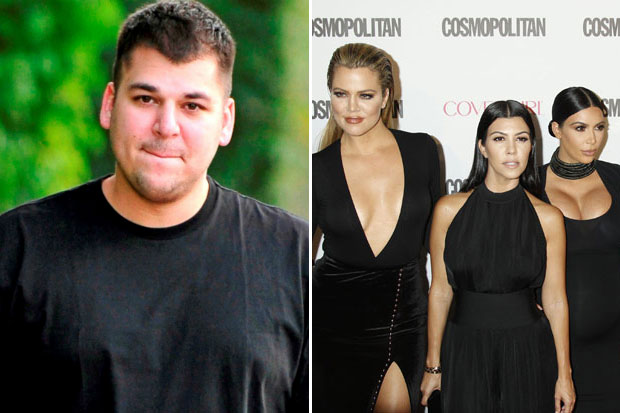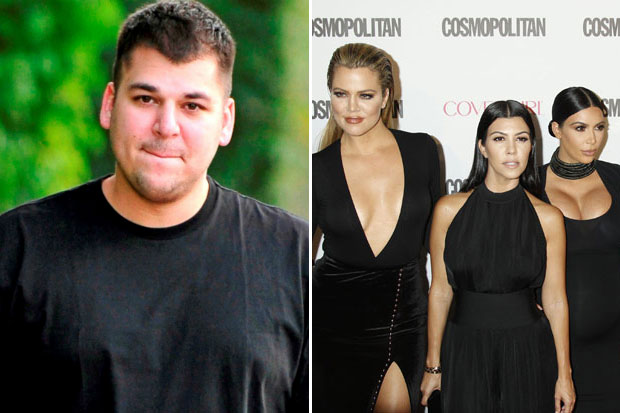 Rob, the only man in the Kardashian/Jenner clan, seems to have been on a downward spiral over the last few years. The former reality star had become somewhat of a recluse while dealing with mental health issues, drug addiction and excessive weight gain. The 29-year-old shut himself off from his family and the spotlight. Aside from his recent engagement, here are ten facts about the youngest Kardashian that you probably don't know.
1. They Didn't All Grow Up Together
Although the Kardashians were portrayed as one big happy family when their reality show premiered in 2007, they didn't always all live under the same roof. Following Kris and Robert Sr.'s divorce in 1991, Rob and Kourtney lived with their father. In fact, Rob lived with his dad, Robert Sr., up until his death in 2003.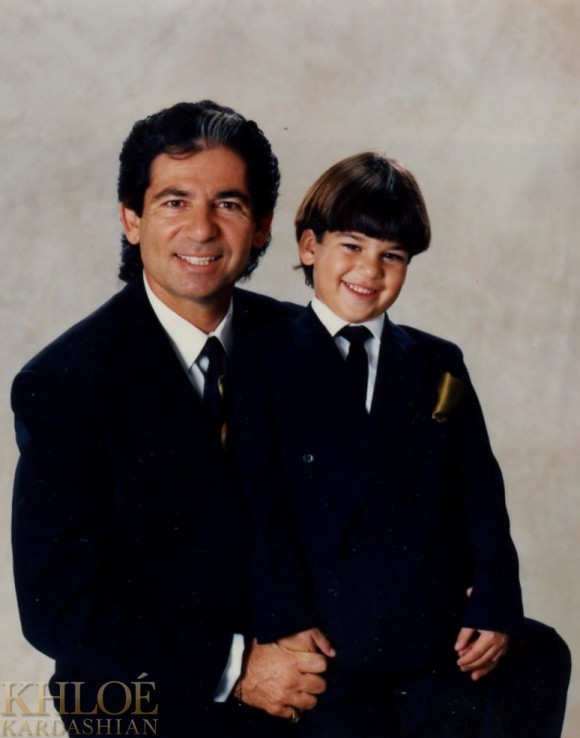 2. He Went to College
Rob is one of only two of his siblings to further their education. Like his father, Robert Sr., Rob graduated from the University of Southern California's Marshall School of Business in 2009. Older sister Kourtney also has a bachelor's degree from the University of Arizona in Theatre Arts and a minor in Spanish.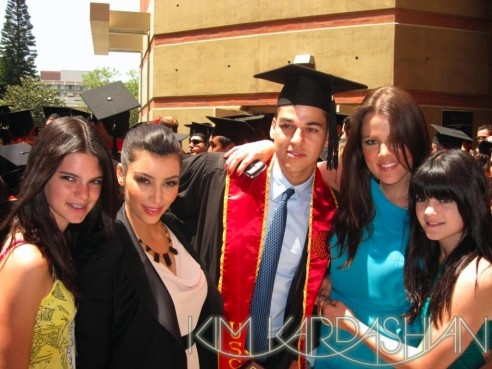 3. His Favorite Sister
Although you might assume that Rob's favorite sibling is his older sister Khloe, as she seems to be the most supportive of him (they even lived together for the past five years), Rob's choice is actually his youngest half sister, Kylie. So, I guess that love square they're in hasn't ruined their relationship.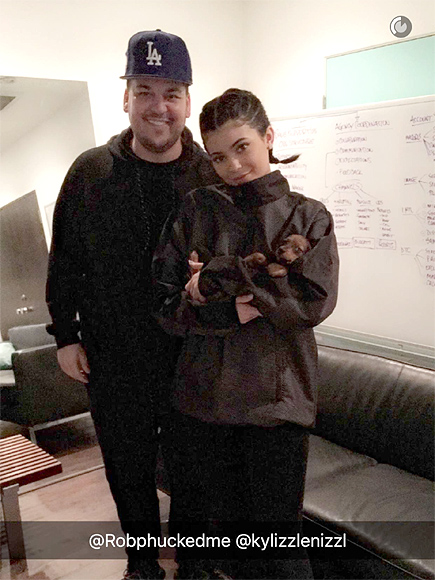 4. If You Didn't Already Know, He Designs Socks
One of the many reasons that Rob seems to have cut ties with his family is because he was often left out of projects and business ventures, presumably because he was the only boy. So, in 2012 Rob decided to branch out and create his own brand – a line of socks titled Arthur George. The name stems from his middle name and his father's middle name.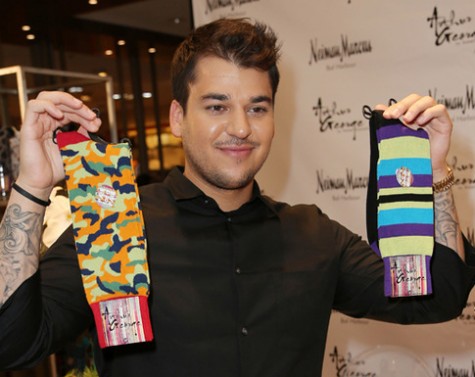 5. He's A Better Dancer Than Kim
Kim may be considered the most popular Kardashian, but Rob takes in the cake in the rhythm department. The 29-year-old was a contestant on season 13 of Dancing with the Stars in 2011. He was paired with two-time champion, Cheryl Burke. He and Burke made it to the finals, where they placed second. Rob was also voted the season's 'Most Improved' dancer. When Kim appeared on the seventh season of the show, she was eliminated in the third week!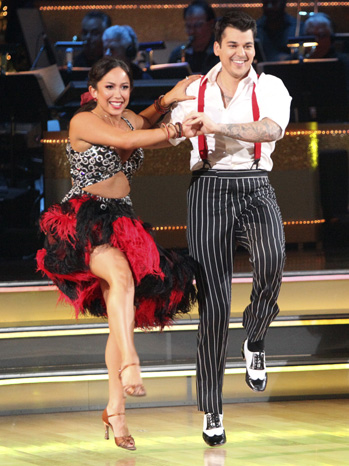 6. He Has OCD
Rob has admitted to his obsessive compulsive ways, saying he santizes all the phones in his house weekly, reorganizes his closet every few days and changes his phone number at least ten times per year. He also has an obsession with the number of seven and has daily rituals he completes to ensure everything in his house is just the way he likes it. Khloe helped Rob get diagnosed with the disorder during an episode of Khloe and Lamar, back in 2012. It's believe his compulsive ways began when his father died.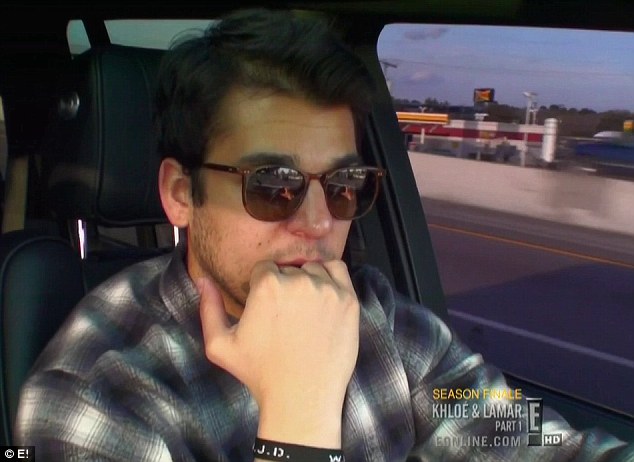 7. He Still Sleeps with a Blanket
In 2014, Rob admitted that he still sleeps with a blanket he calls 'Kiki' that his Nana made for him. We wonder what Blac Chyna thinks about sharing a bed with Kiki?!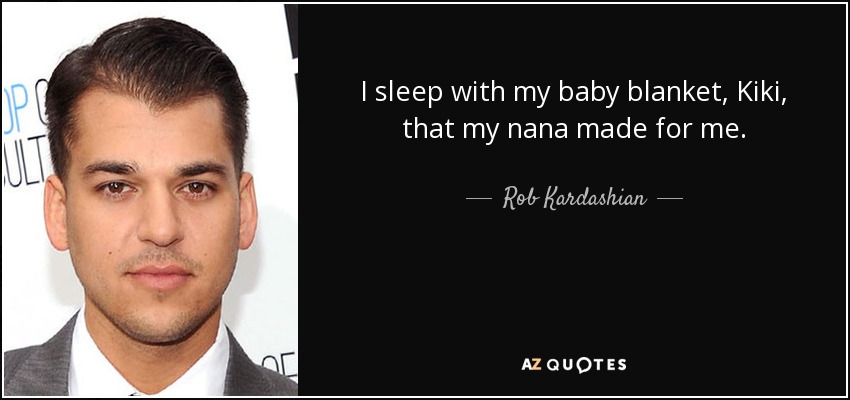 8. He's Had A Number of Health Issues
The youngest Kardashian has dealt with lots of health-related issues ever since falling off the rails in 2013. He suffered from alcohol, prescription pills and codeine addiction. His mental health issues, dealings with depression and excessive weight gain have caused the 29-year-old to spiral out of control. In 2015, he was rushed to the hospital after he was sweating profusely and having trouble breathing, and was later diagnosed with diabetes. Thankfully, his new beau Blac Chyna is helping him get his health back on track.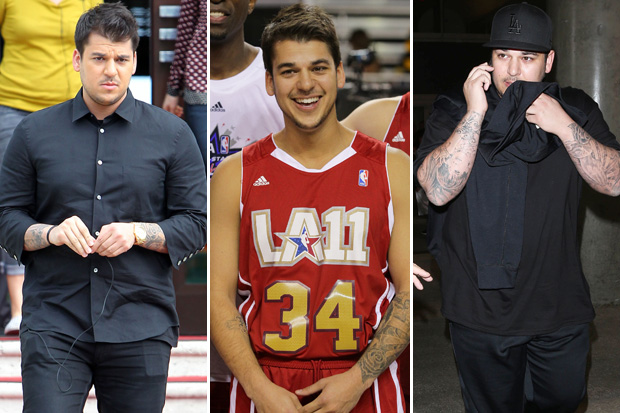 9. Before Blac Chyna There Was…
Rob's been linked to a number of A-List ladies. One of his longest and most well-known relationships was with former Cheetah Girl, Adrienne Bailon. The pair dated from 2007-2009 and Bailon often appeared on the family's reality show. He dated English singer Rita Ora for nearly a year in 2012. Then in 2013 he was linked to model Naza Jafarian for a few months. He dated another model, Amina Blue, in 2014 for four months. He also allegedly 'hooked up' with Rev Run's daughter Angela Simmons, dancer Rosa Acosta, and Chris Brown's ex, Karreuche Tran. Rob began dating hip hop model Blac Chyna in January 2016 and now the pair are engaged.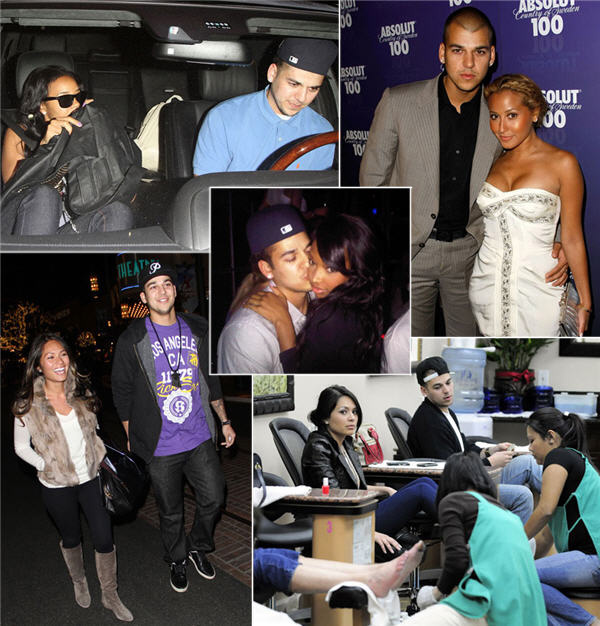 10. He's Still Not Super Close with His Family
Although he occasionally supports his sisters and step-father on social media, rumor has it that Rob isn't in the greatest place with all of his family members. He did appear in that Easter family snap, but they still don't know what to make of his whirlwind relationship with Blac Chyna, considering she's Tyga's ex (Kylie's current boyfriend). The family has yet to support their engagement because they think he's a serial proposer. Well, all we know is that Chyna's committed to helping Rob regain his confidence and we think that's a positive for the previously recluse star.