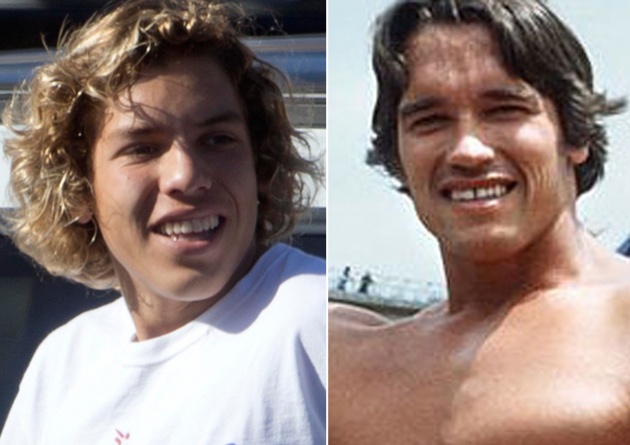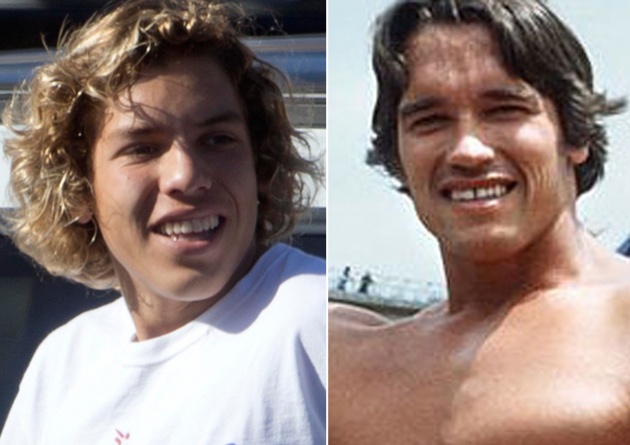 Celebrities are people too, and one of the ways many of us remember that is when they mess up. There are plenty of fathers who have sired illegitimate kids, shirked their parental responsibilities, or downright refused to acknowledge their offspring. However, when it happens in the public eye, it's even more difficult to escape the fallout. Check out these celebrity men who've been "bad dads" at least once in their lives.
1. THE GOOD, THE BAD, AND THE . . .
Trailblazer on the Western movie scene plus respected actor/director Clint Eastwood was up to a lot more than showdowns with The Good, the Bad, and the Ugly movie characters' "Tuco" and "Angel Eyes". He's fathered seven children with five women and only three of those were in wedlock. While with his first wife Maggie Johnson, a long-term affair with Rawhide stuntwoman and dancer Roxanne Tunis produced the first child, and afterwards he had two with his wife. He was still with Johnson when a second affair with a flight attendant saw the fourth little Eastwood into the world. For some reason his marriage to Johnson ended and he happily moved on with actress Frances Fisher, though this bliss did not last long. However, it was enough for another daughter to be born. Finally, he dumped Frances to marry Dina Ruiz and had another daughter with her. The pair has since divorced.
2. WAIT . . . WHAT?
At least three of the four times 54-year-old British actor Hugh Grant was told he'd be a father, he was shocked. On top of that, he only entered the world of fatherhood in 2011 and in two years, had three children with two different women. The first was receptionist at a Chinese restaurant in London, Tinglan Hong, and Tabitha was born—her Chinese name Xiao Xi means "happy surprise". Bitten with the father bug, seven months later Anna Elisabet Eberstein, a Swedish TV producer, gave birth to his second child, John Mungo Grant. He reunited with Tinglan and had Felix, another son, in 2012. One thing we can say about Grant is that he knows what he likes, as the actor also reunited with Eberstein in 2015 and they too have another child.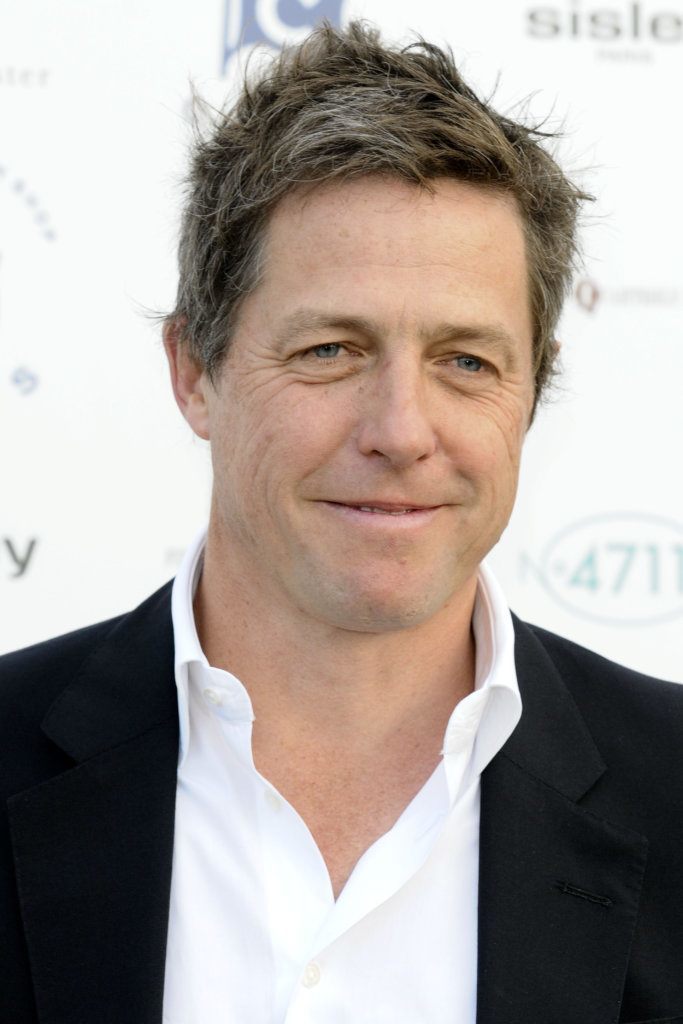 3. I MOST CERTAINLY WILL NOT BE BACK!
This could have been one of the things Maria Shriver said after finding out that her husband, powerhouse Arnold Schwarzenegger, hadn't always been faithful. In fact, his dalliance had led to a son, one that was born the same year as one of his other four children that he'd had with Shriver. Ex-governor Schwarzenegger revealed Mildred Baena, the family housekeeper, was mother of his illegitimate child Joseph, though he didn't know he was his until the child was nearly ten when similarities in their features became noticeable. Since then the actor supported both mother and child, and kept them secret from his wife and the media until 2011 when the news shook Hollywood and his marriage. Shriver filed for divorce, but to date the marriage has yet to be officially terminated.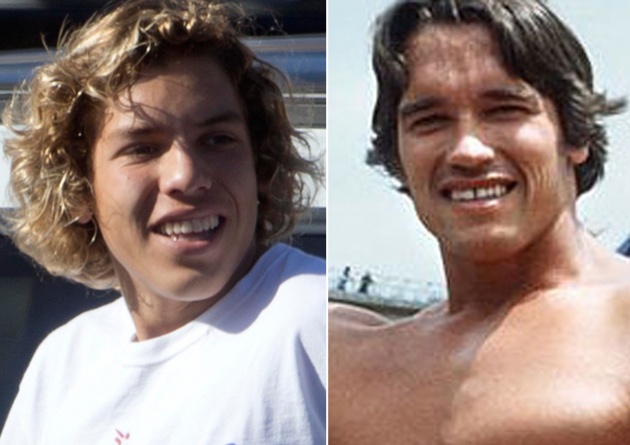 4. BARK WORSE THAN BITE
Little Shai Moss, daughter of the rapper formally known as Lil' Bow Wow, was revealed to the world through his website entry during summer 2011 when she was born. This was a shocker for fans, as Bow Wow (real name Shad Moss) is pretty tight-lipped when it comes to what he shares with the media about his personal life. He had his daughter with video model Joie Chavis and before the news broke, had denied any truth to rumors about her carrying his child.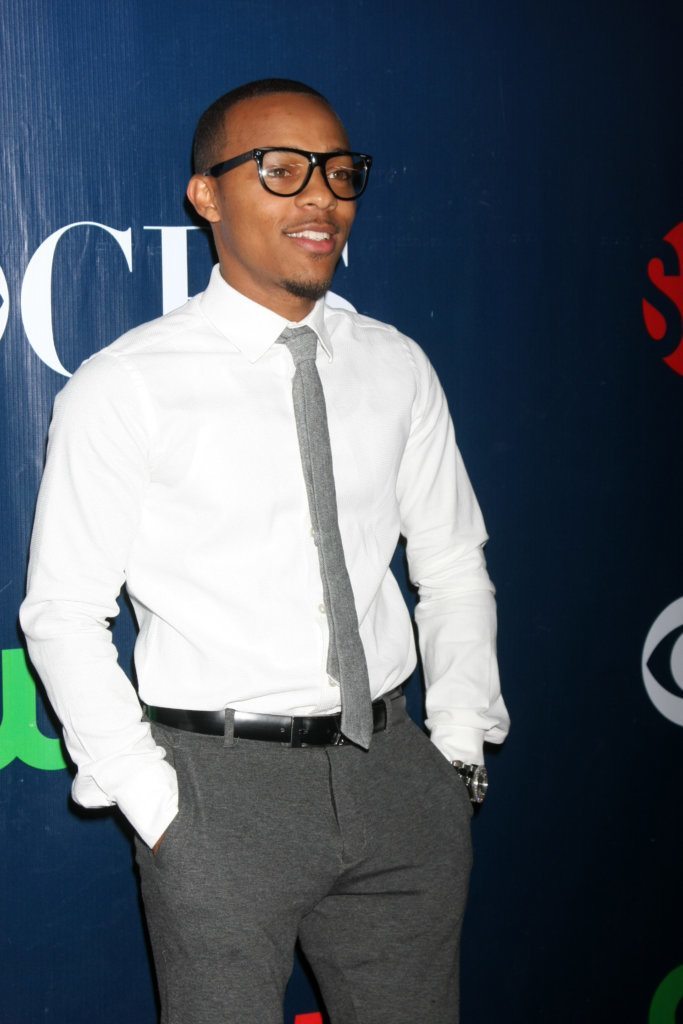 5. THE EYES OF THE RANGER WERE ALL OVER HER . . .
Many would recall Chuck Norris' glory days as no-nonsense, head-bashing, Cordell Walker from the popular TV action series Walker, Texas Ranger (1993 – 2001). What you might not have been aware of is that after Norris had been married to first wife Dianne Holechek for two decades, he tried something, or rather someone new. It was an affair that produced a daughter, Dina. The actor didn't know about her until at sixteen she sent him a letter telling him as much, and it wasn't until ten years later that the two actually met.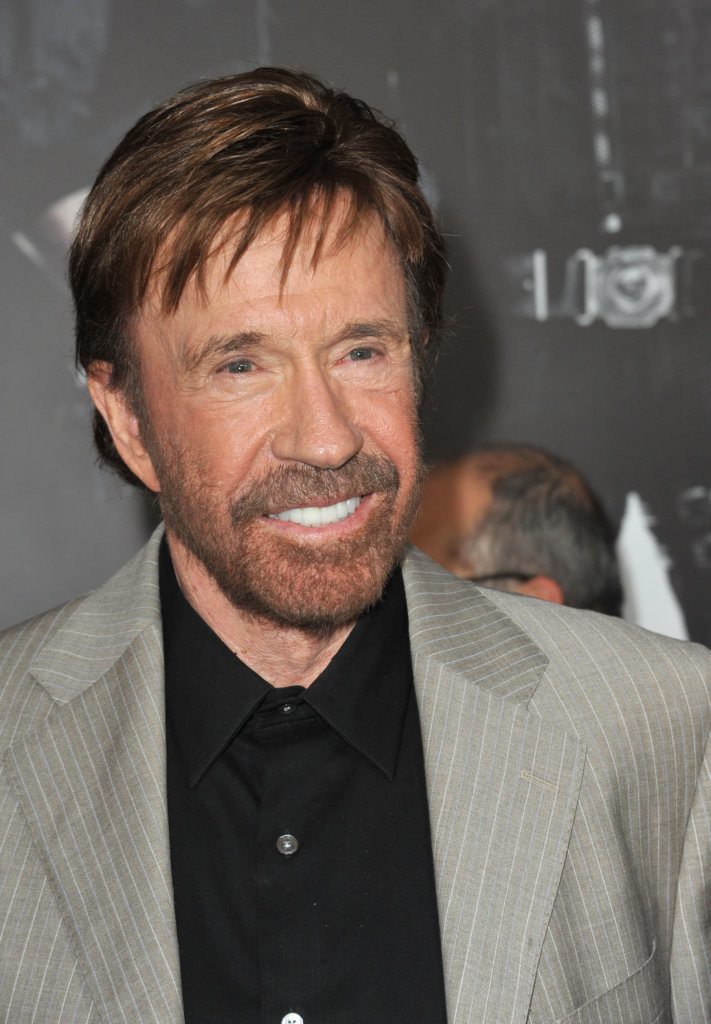 6. THINGS GET MESSY WHEN . . .
What if you thought you were someone's godparent, only to find out you were so much more. That happened to frontman of rock band Bush, Gavin Rossdale, who until recently was married to musician Gwen Stefani. Rossdale thought that he was just godfather to British model Daisy Lowe, daughter of former singer/songwriter and fashion and textiles designer, Pearl Lowe. In 2004 a paternity test revealed that Daisy was the product of their 1980s five-year relationship, and soon after, Rossdale severed all ties with both mother and daughter—he had warned he would if a test was taken. Five years later in 2009, and after much work on Daisy's part, he put aside some of his differences to rekindle a relationship with his daughter. The lead singer and rhythm guitarist has three other children with Stefani but they recently divorced over rumors of his infidelity with the family nanny.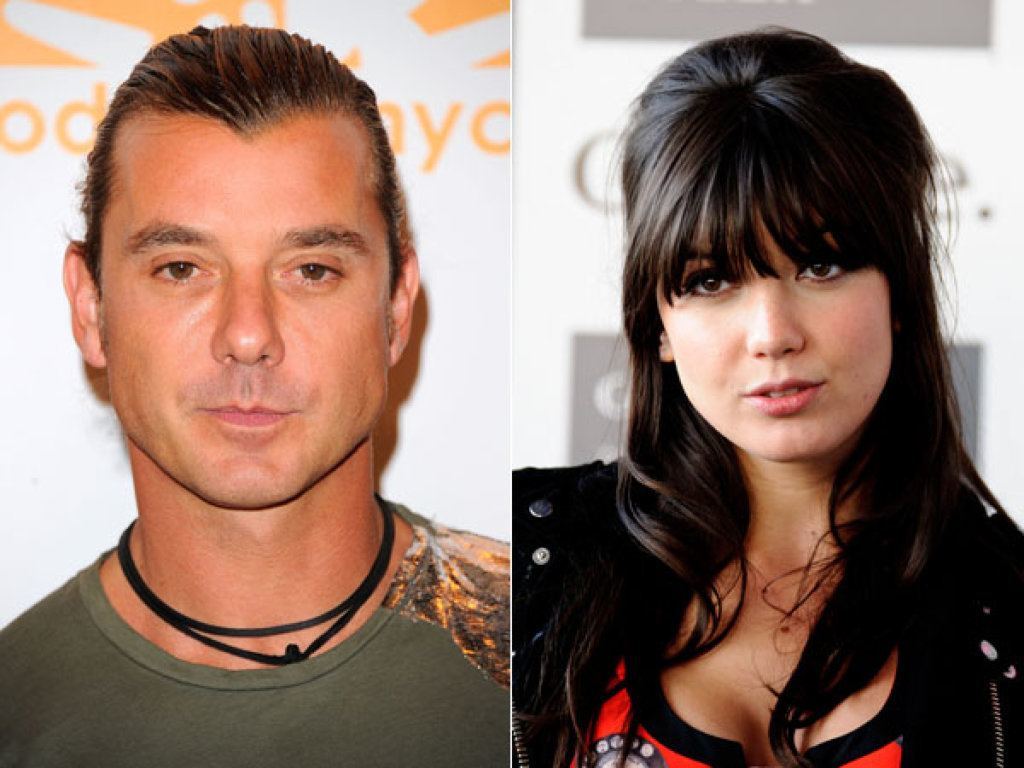 7. . . . AND ALL THINGS NICE
Mel Brown, best known for her persona as "Scary Spice" in the mega-successful British 90s pop group The Spice Girls, always knew the truth about her daughter's father. It was actor Eddie Murphy that took a while to believe it. Angel Iris was born in 2007, but it was only after a paternity test that Murphy accepted that she was his daughter. This revelation resulted in a bitter legal battle between the superstar parents and in the end, the judge ruled in favor of mother and daughter, and Murphy was ordered to pay millions in child support. The actor has seven other children—two with girlfriends, five with long-time partner and ex-wife Nicole Mitchell, and one on the way with current girlfriend Paige Butcher.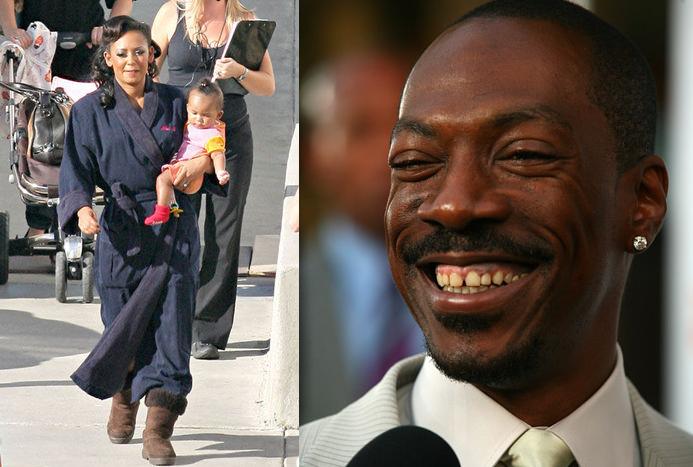 8. TEACH THE KID ABOUT AN APPLE A DAY
When the late founder of Apple Inc. Steve Jobs' high school girlfriend told him he was the father of her daughter who was born in 1978, at first he dismissed the claim. The tech visionary went as far as to swear in court documents that as he was sterile and infertile, he couldn't be the father. After a court-ordered blood test revealed the truth, Jobs had to face the facts and he started supporting the child. Over time their relationship blossomed and when she was nine, he changed his daughter's name from Lisa Brennan to Lisa Brennan-Jobs, and later paid for her Harvard education. When he passed in 2011, reportedly the two had a thriving relationship. Jobs had three other children with his wife Laurene Powell.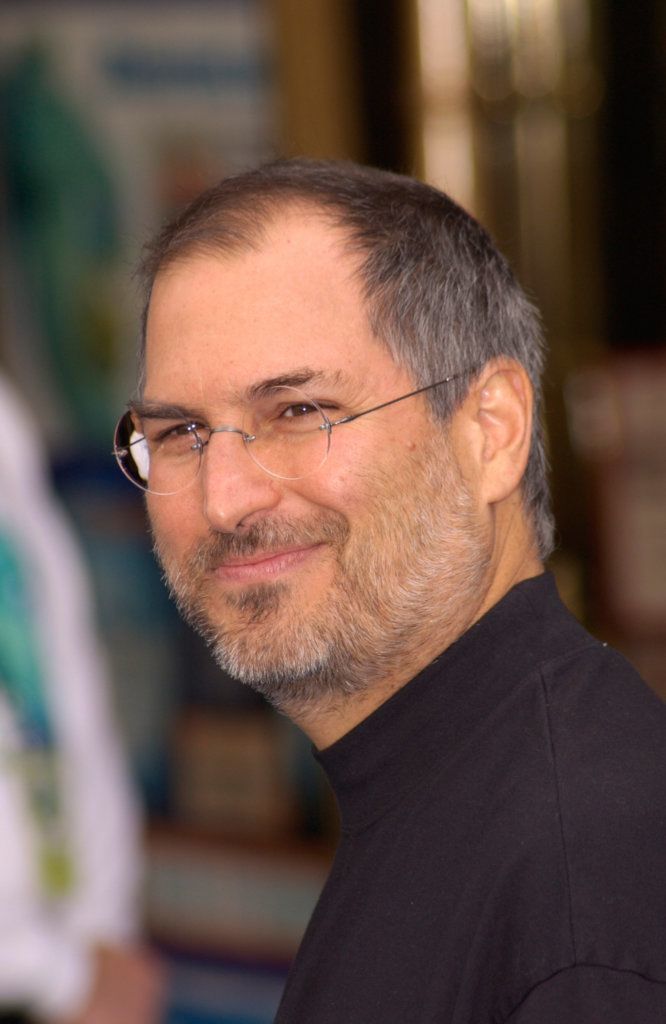 9. LUCKY NUMBER 9
Twelve children with nine different women, that is the paternal legacy late, great singer Ray Charles left behind. Two years before his death in 2004, Charles gave each of his children $500,000, with the legally binding understanding that they would not look for or receive any further remuneration from his estate. When he passed in 2006, seven of the nine broke this rule and were sued for their violation of the deal's requirements.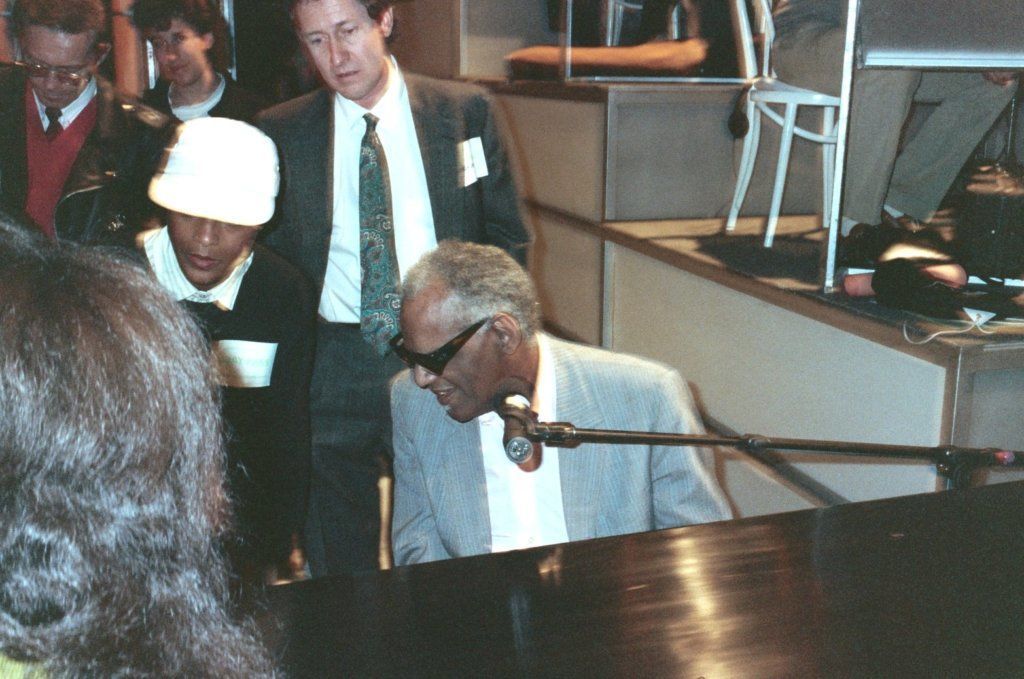 10. THAT'S DEFINITELY SOMETHING NEW PUSSYCAT
Tom Jones, the singer famous for the hit song "What's New Pussycat," was far from prepared to admit that Jonathan Jones Berkery was his son. Jones' four-day fling with model Katherine Berkery resulted in his birth in 1987, and in 1989, a court ruled that the child was Jones'. The singer denied paternity until 2008, probably because despite all his philandering—including affairs with a few celebrity women—Jones was married to his wife Linda Trenchard from 1957 until she passed just recently in 2016. The Welsh singer who'd earned a knighthood and had numerous top 40 hits agreed to be his son's benefactor until he turned eighteen, and first spoke about Jonathan in an interview in 2011.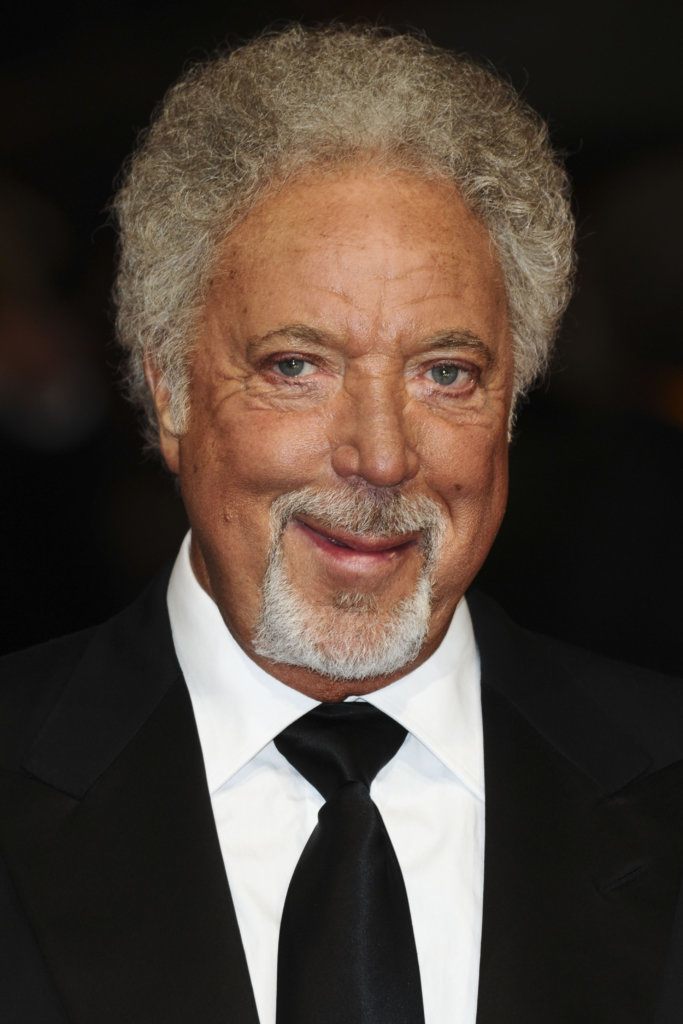 11. WHAT'S MY NAME?
If you're one of rapper DMX's twelve children, you probably share his last name. Real name Earl Simmons, the performer has multiple illegitimate children and four with his ex-wife Tashera Simmons. She filed for divorce and ended their eleven-year marriage after discovering that he'd had four children with various women. DMX has stated that one of the women sexually assaulted him, and it was reported that he owed over a million dollars in child support.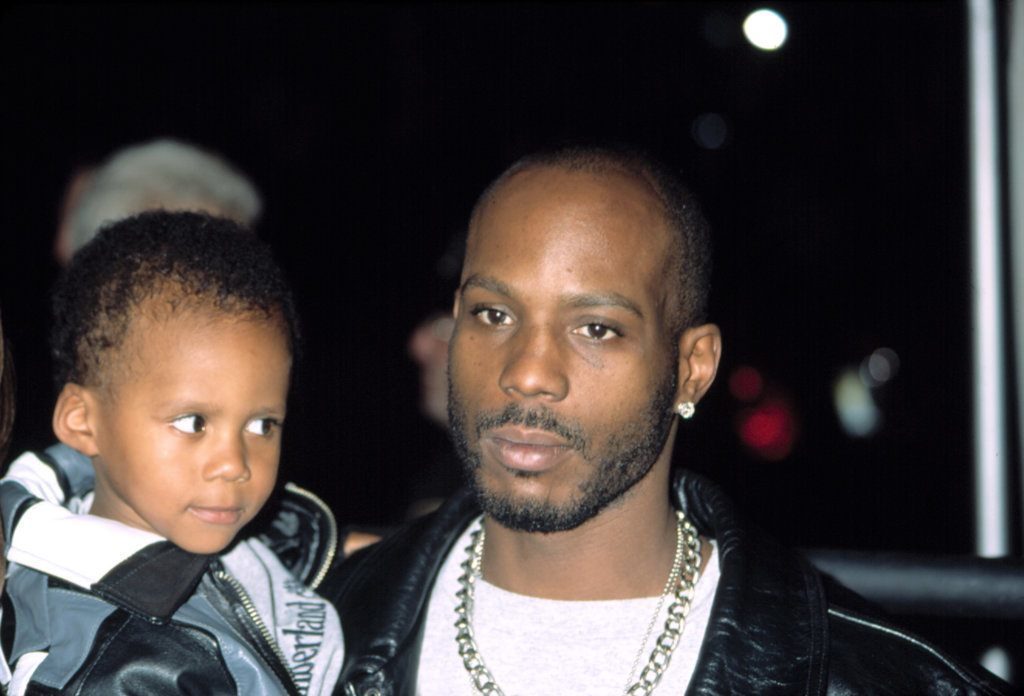 12. STOP CRYING YOUR HEART OUT . . .
Even if you don't acknowledge your kid? Lead singer of English rock band Oasis, Liam Gallagher, was still married to singer Nicole Appleton in 2011 when he had an affair with journalist Liza Ghorbani. This infidelity resulted in his illegitimate daughter, Gemma, and so Appleton filed for divorce in 2012. It was reported that a DNA test revealed that Gallagher is indeed Gemma's father, but the singer hasn't confirmed this. Gallagher has three other children.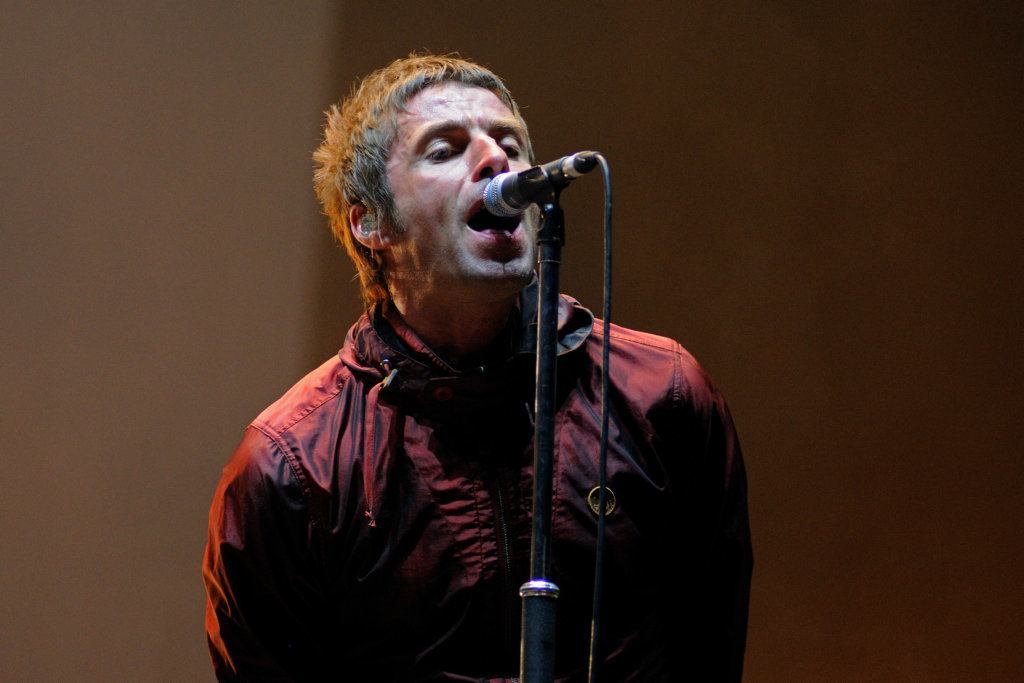 13. POLITICALLY INCORRECT
In 2010, it was discovered that ex-politician John Edwards was the father of campaign aide and videographer Rielle Hunter's child. The former U.S. Senator from North Carolina had an affair with Hunter, which produced a daughter, though in the two-year period he denied this fact. Already on the last legs of his political career because of this reveal, the public's discovery about the child made things even worse. Not long after the truth came out, Edwards and his wife of thirty-three years separated and she died of cancer shortly thereafter. So much for the family values Edwards promoted.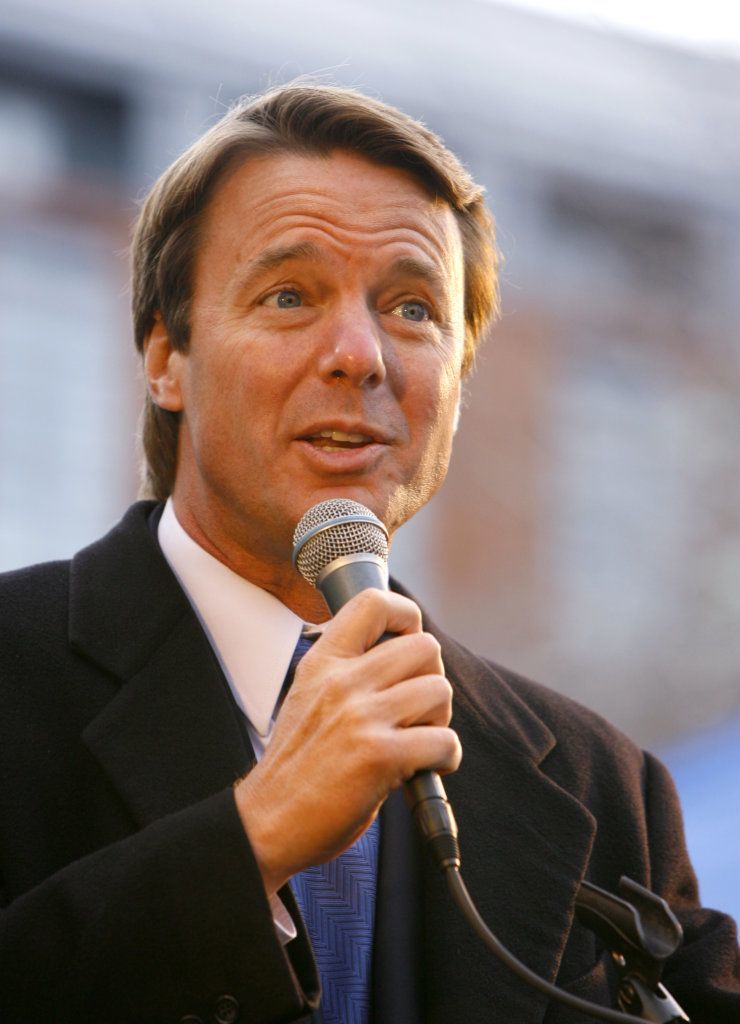 14. NOTHING BUT NET . . . OR NO NET
On a brief break from dating actress Gabrielle Union in 2013, top-tier basketball player Dwayne Wade's son Xavier was conceived. His mother is Wade's close friend Aja Metoyer, who reportedly fled from the public eye—cancelling social media accounts—after the story broke. A year later Wade and Union rekindled their relationship, which led to marriage in 2014. Since then the ball player's wife has embraced his four children—two with ex-wife Siohvaughn Funches, a nephew adopted from his sister, and Xavier.