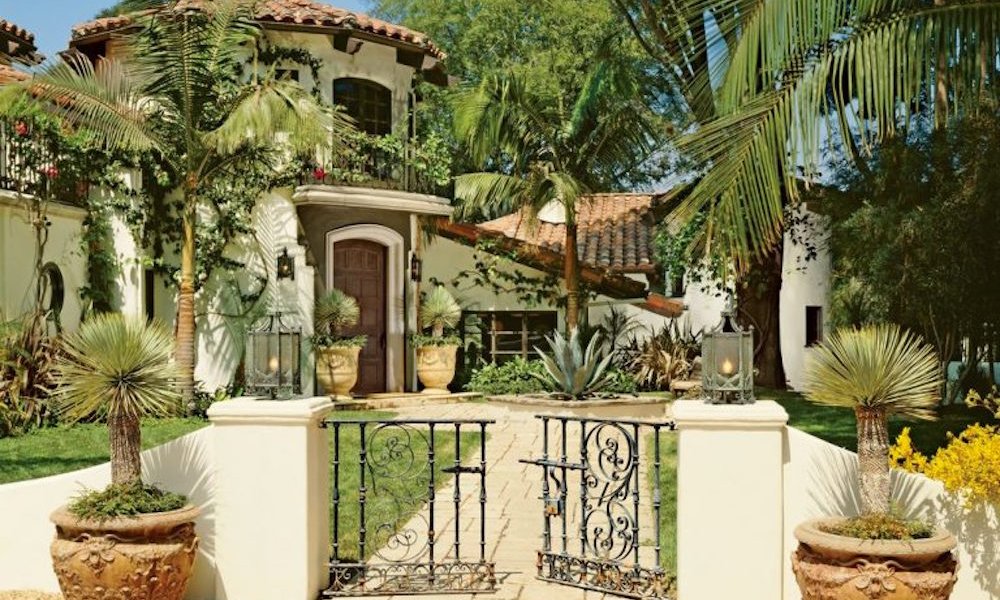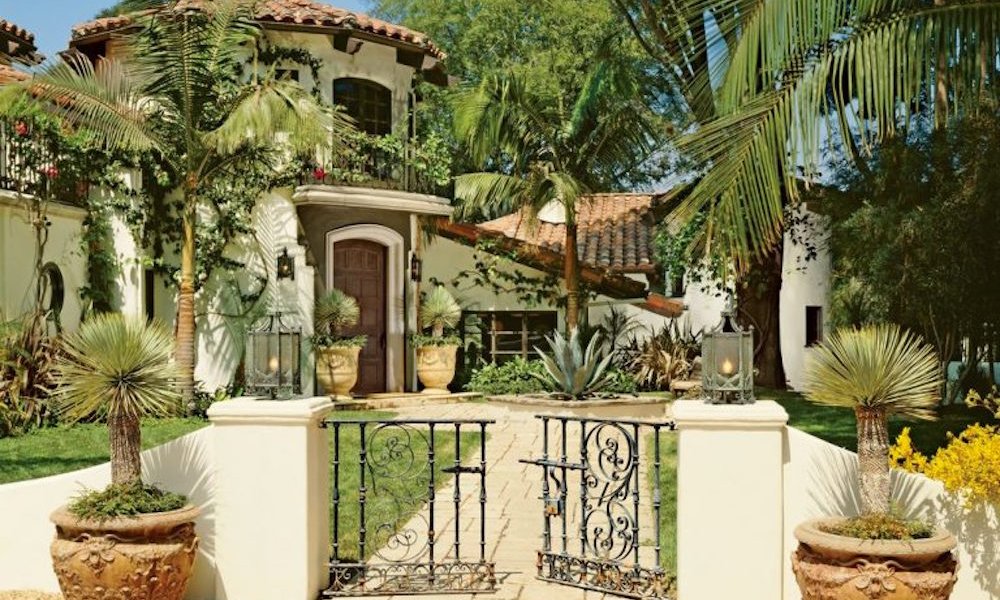 Celebs have all the money in the world to live the most lavish, opulent lifestyles. When it comes to their humble abodes, they don't even think twice about putting down millions of dollars on a pricey crib. After a long day entertaining their fans, these 15 high-profile celebs get to rest their heads in some of the most extravagant and expensive homes you've ever seen.
1. John Travolta
John Travolta's legendary acting career means he can practically afford to live anywhere in the world. But the Grease star and his wife, Kelly Preston, call this mansion their home. With a price tag of $2.5 million dollars, the land is situated on Jumbolair Aviation Estates in Ocala, Florida. The actor, who is a flying enthusiast, has enough room on his land to park two jets and 16 cars.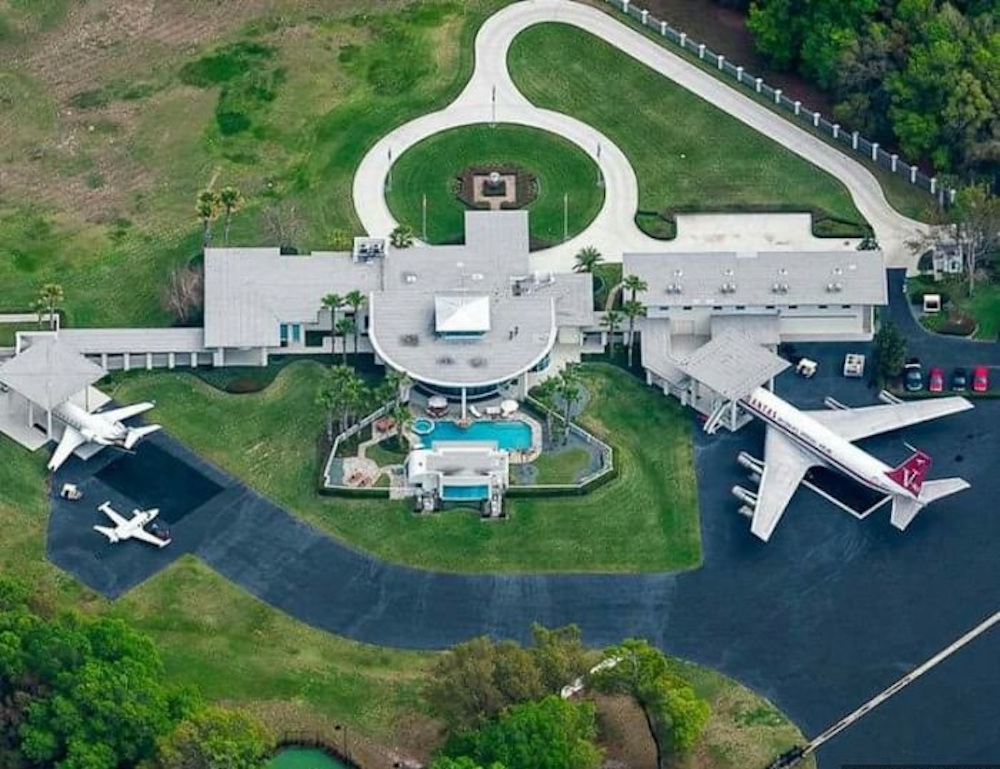 2. Selena Gomez
Former Disney star Selena Gomez plopped down $2.25 on this quaint home Studio City, California home. With its colonial-inspired accents, the 3,200-square-feet house features three bedrooms, 2.5 bathrooms, a library, and a country-style kitchen.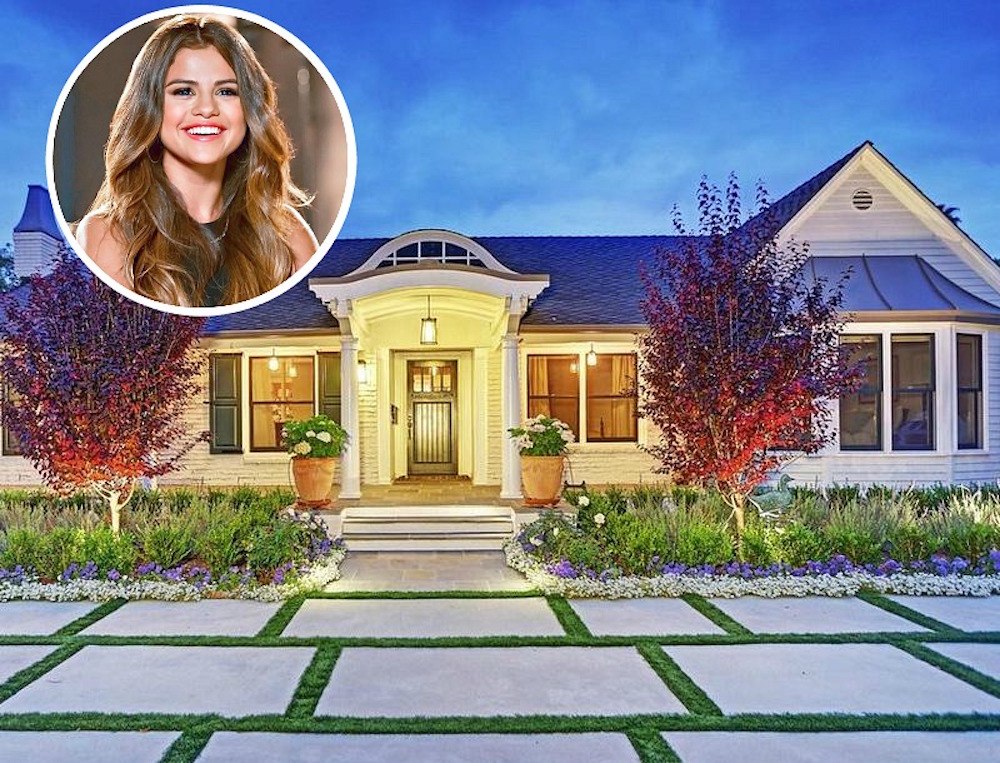 3. Rihanna
Although she hails from Barbados, Rihanna has laid down roots in California in the ultra-trendy area of West Hollywood. Her $6.8 million pad has six bedrooms, nine bathrooms, and 7,000-square-feet of living space. When she's not tearing up the music charts, Rihanna can relax inside her in-home movie theater, burn some calories in the gym, or hang out in the billiard room in the guest house.
4. Halle Berry
While undergoing renovations at another one of her properties, Halle Berry paid $8 million for this beachfront Malibu, California home. The residence has three bedrooms, four bathrooms, an elevator, and a hot tub. When she's not frolicking on the beach, she can sit on one of her many balconies and enjoy the California sunset.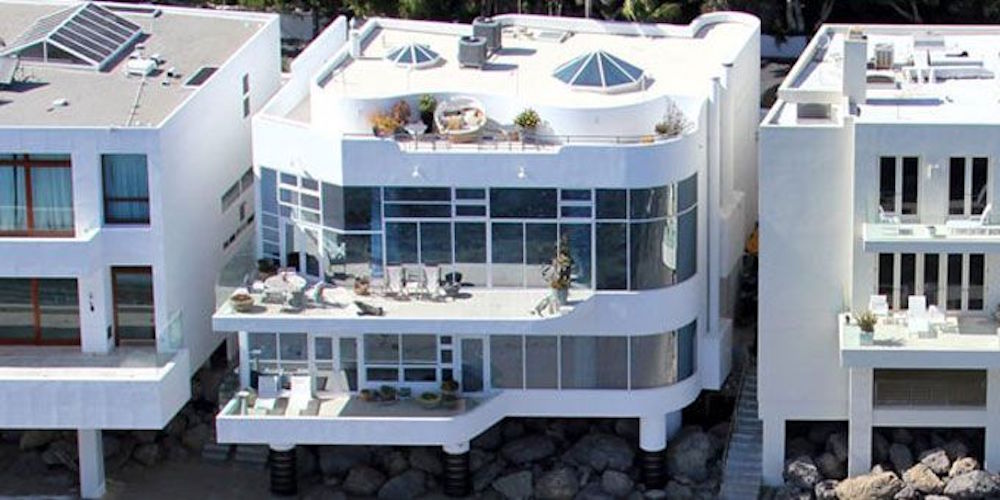 5. Michael Jordan
Although it has been on the market for years, basketball legend Michael Jordan is still the legal owner of this Highland Park, Illinois estate. The home cost him $29 million, and it's now on the market for $14,855,000. Whoever wants to own a piece of sports history will be able to enjoy the nine bedrooms and 19 bathrooms in this 56,000-square-feet mansion.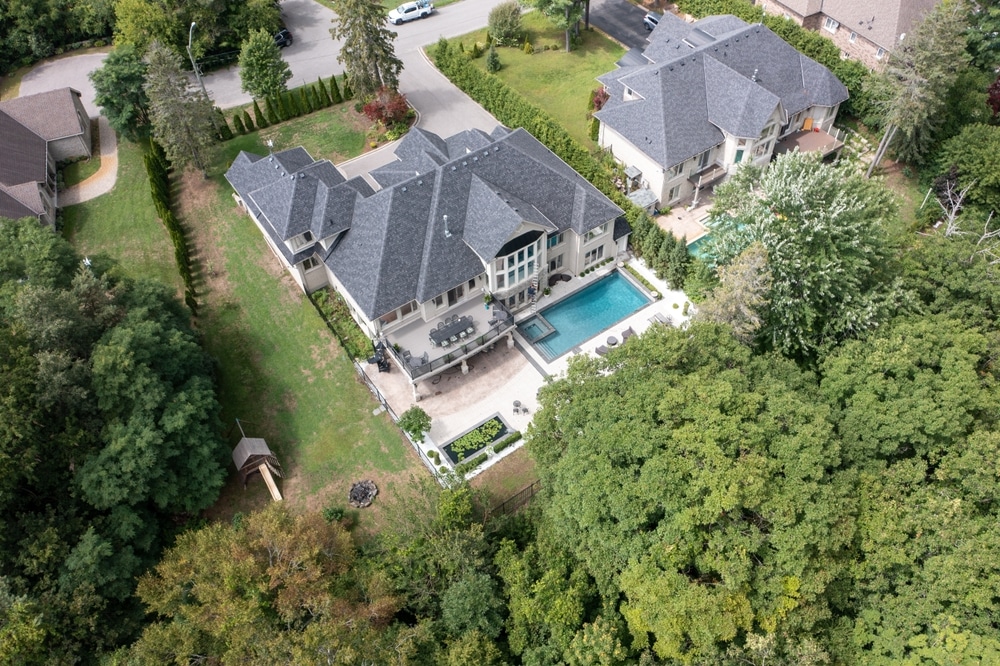 6. Will Smith & Jada Pinkett
Will Smith and Jada Pinkett are the owners of this $20 million California estate, and they also own a lake that's situated in front of the house. The 25,000-square-foot Calabasas home has a swimming pool, as well as side-by-side tennis and basketball courts.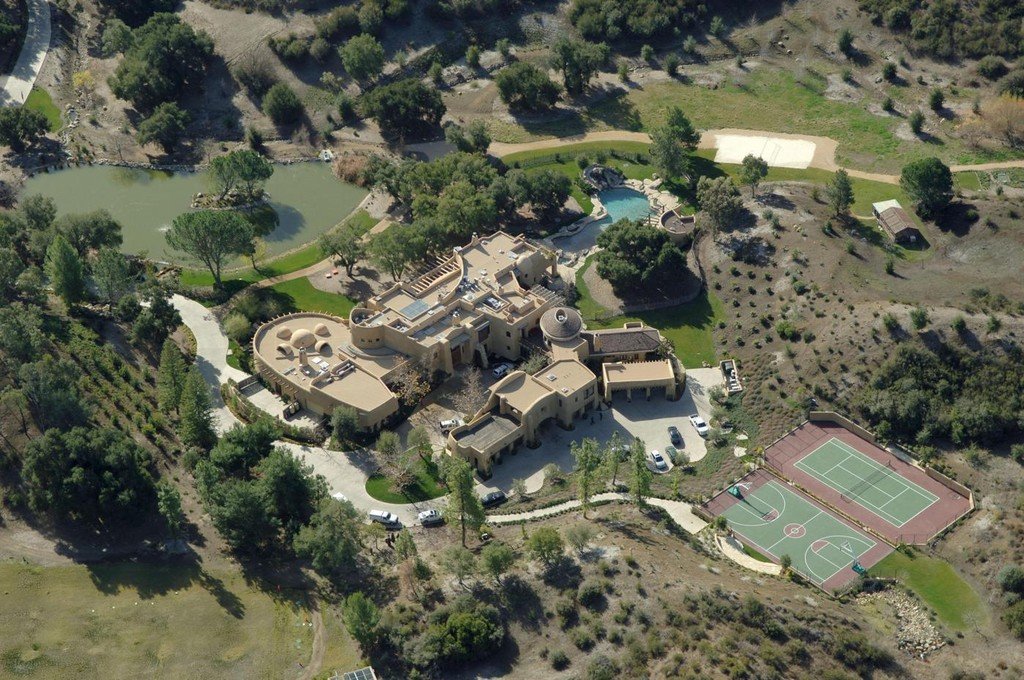 7. Kim Kardashian & Kanye West
Hollywood's power couple purchased this $20 million Hidden Hills mansion and proceeded to completely renovate it. The home is secured behind a gate to give the couple an ample amount of privacy. Inside, they have eight fireplaces, and a kitchen with three islands.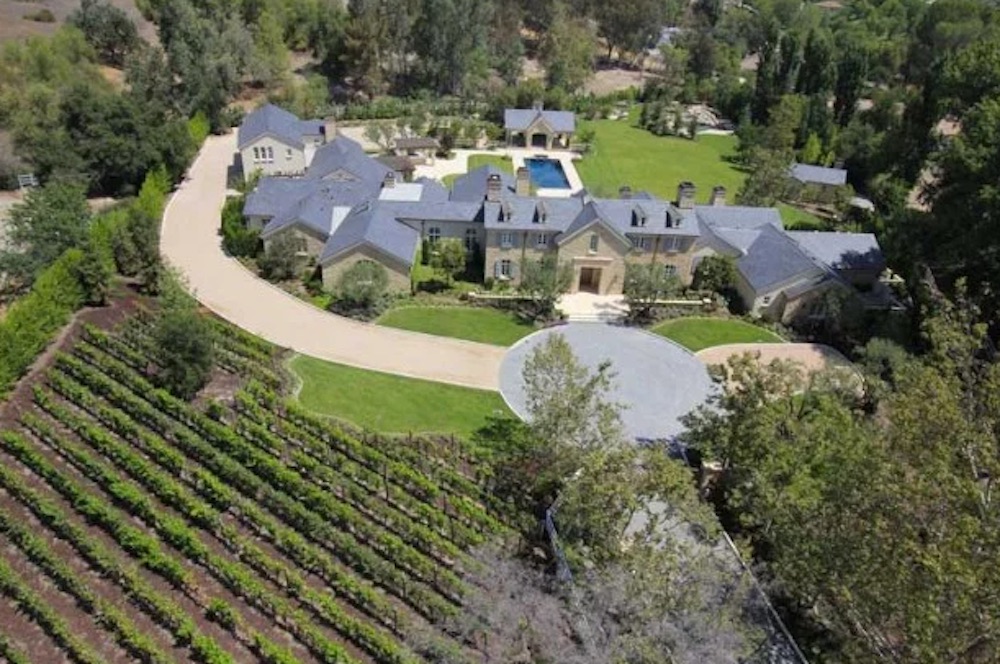 8. Taylor Swift
Taylor Swift has snagged multiple properties since launching her music career, but her Beverly Hills mansion just might be the most beautiful. The city approved the singer's request to designate her 1930s home as a historic landmark. It's now considered a gem in the city that will be preserved for many years to come. The singer bought the house for $25 million back in 2015; and it includes a tennis court, pool, a library, card room, and a home theater.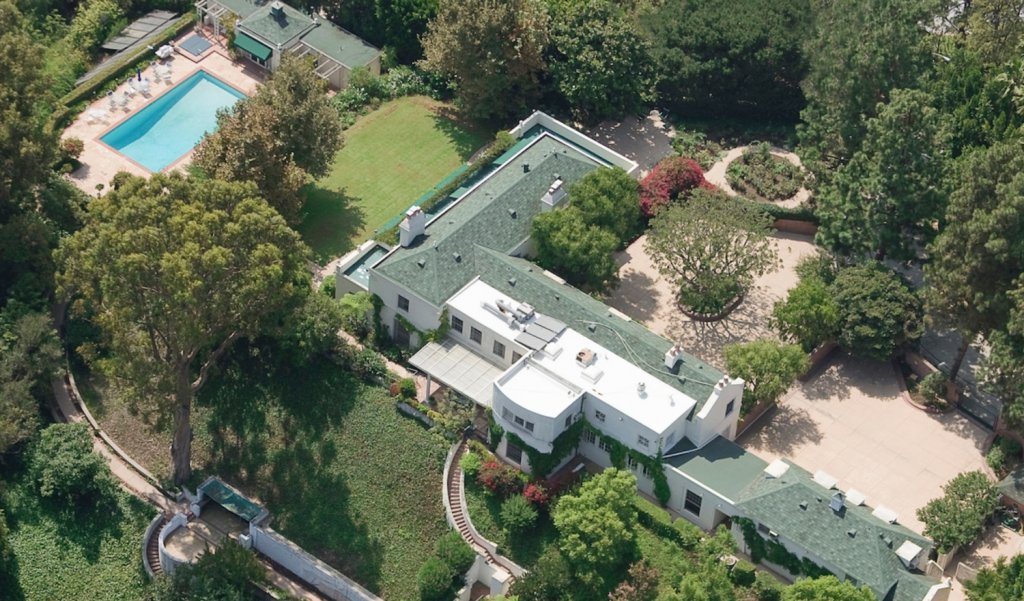 9. Simon Cowell
The TV personality spends his time between multiple cities, including London and New York. When he's in Los Angeles, he's residing in the 90210 zip code in this palatial Beverly Hills mansion. With 9,335-square-feet, Cowell has said that the residence makes him feel "at home" and "at peace." It includes six bedrooms, six bathrooms, a gym, a professional tanning salon, a media theater, and a luxury spa with a steam room and massage tables.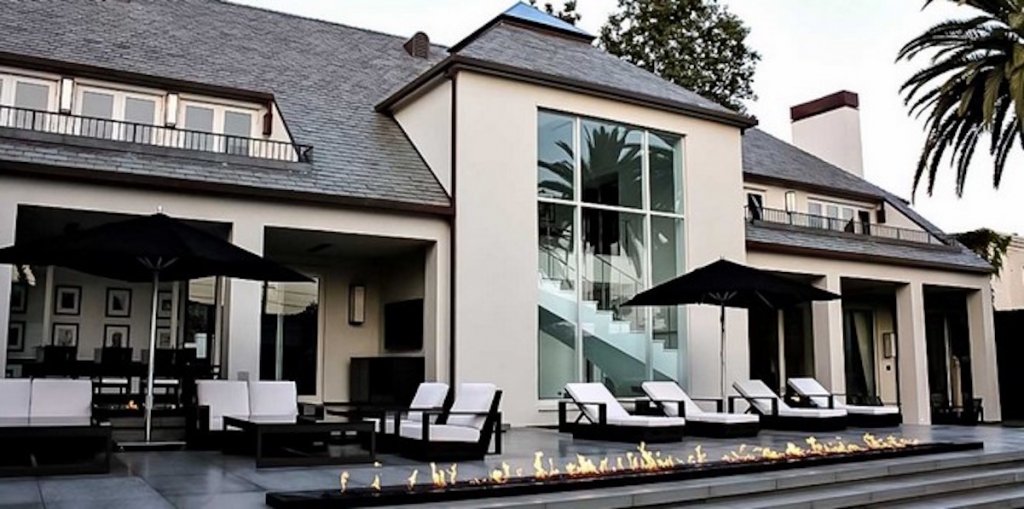 10. Dr. Dre
When Tom Brady and Gisele Bündchen were ready to sell their home, record producer and rapper Dr. Dre was first in line to shell out $40 million dollars for their Brentwood palace. The 13,890-square-feet limestone home sits on four acres of land. It has a library, a gym, a sauna, seven fireplaces, five bedrooms, and nine bathrooms. After purchasing the home, the rapper also had a 10,000-square-feet studio built underneath the house. Now that's what we call living large!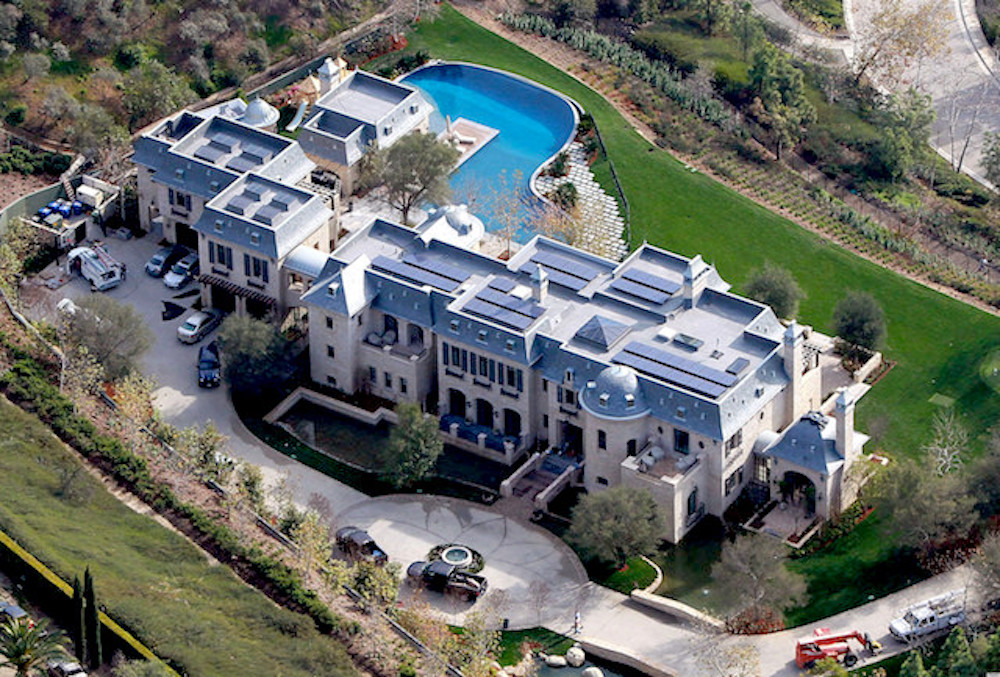 11. Ryan Seacrest
Producer and TV host Ryan Seacrest made a massive purchase when he paid $49 million for Ellen DeGeneres' Los Angeles home back in 2012. As the new owner, Seacrest can chill out in either the main house or in one of the properties three guesthouses.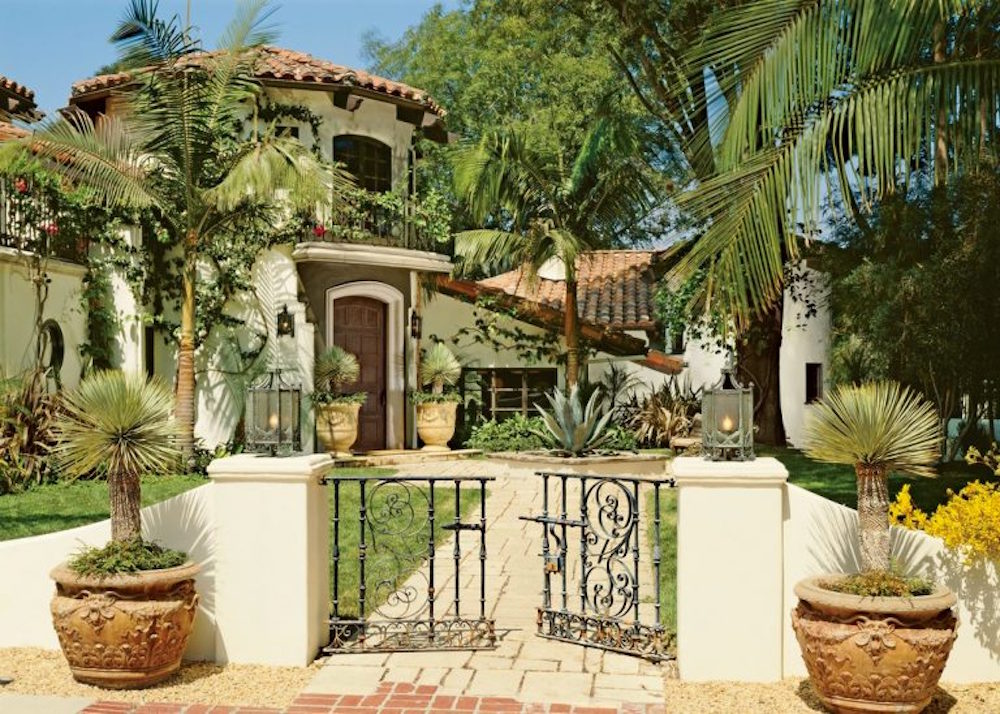 12. Tiger Woods
After his divorce from Elin Nordegren was finalized back in 2010, Tiger Woods paid $60 million for this Jupiter Island, Florida bachelor pad. The property also has a running track for him to get in a few sprints and a golf course for him to practice his swing.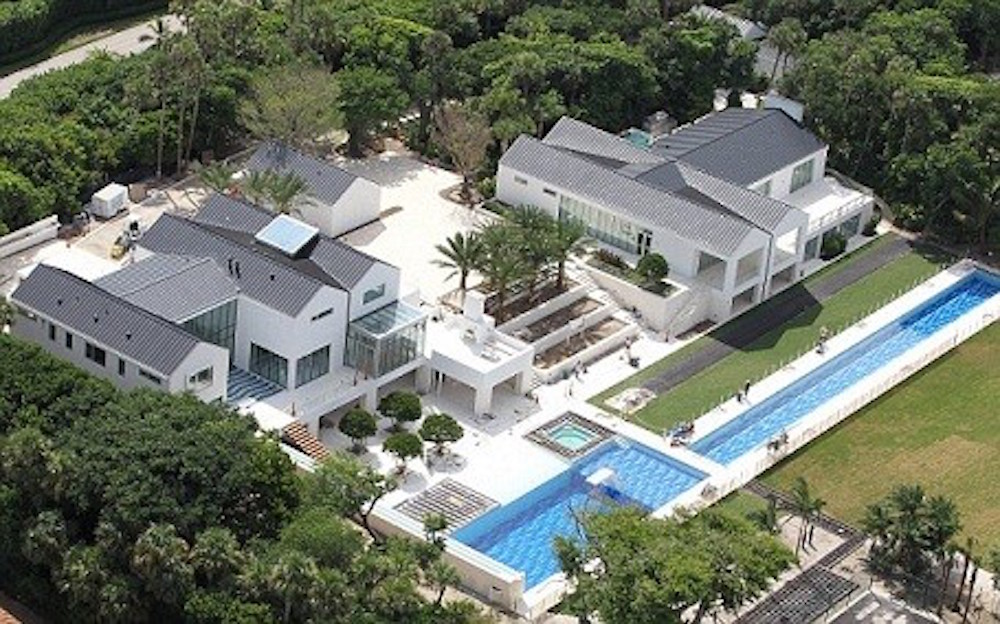 13. Brad Pitt & Angelina Jolie
When you have oodles of cash at your disposal, you don't even think twice about buying an entire French countryside. Brad Pitt and Angelina Jolie paid $60 million for Chateau Miraval, and the property includes a moat, a spa, a gym, indoor and outdoor pools, and a video game room. There's also a helicopter pad and a bike course. The estate is known for its winemaking operations which have continued under Pitt and Jolie's ownership. After the announcement that the couple was set to divorce, many of their fans wondered what would happen to their beloved chateau. As of now, they have no plans on selling it. The former couple considers the property to be an investment for their children and future generations.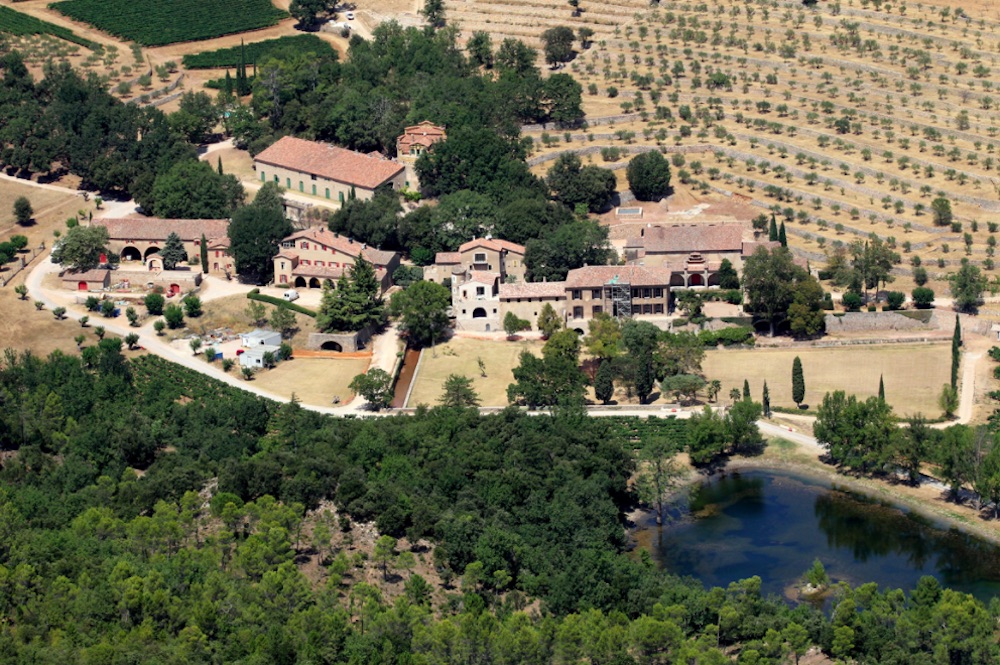 14. Beyonce & Jay Z
Rumors have circulated about Beyonce and Jay Z purchasing a house in Los Angeles for years. However, it wasn't until 2017 that it was finally confirmed that they paid $88 million for a modern mansion in Bel Air. The property has six structures totaling 30,000-square-feet of living space. Outside terraces and patios sit on another 10,000-square-feet. When it comes to amenities, their home is the equivalent to living on a resort! It has a media room, a basketball court, and four outdoor swimming pools.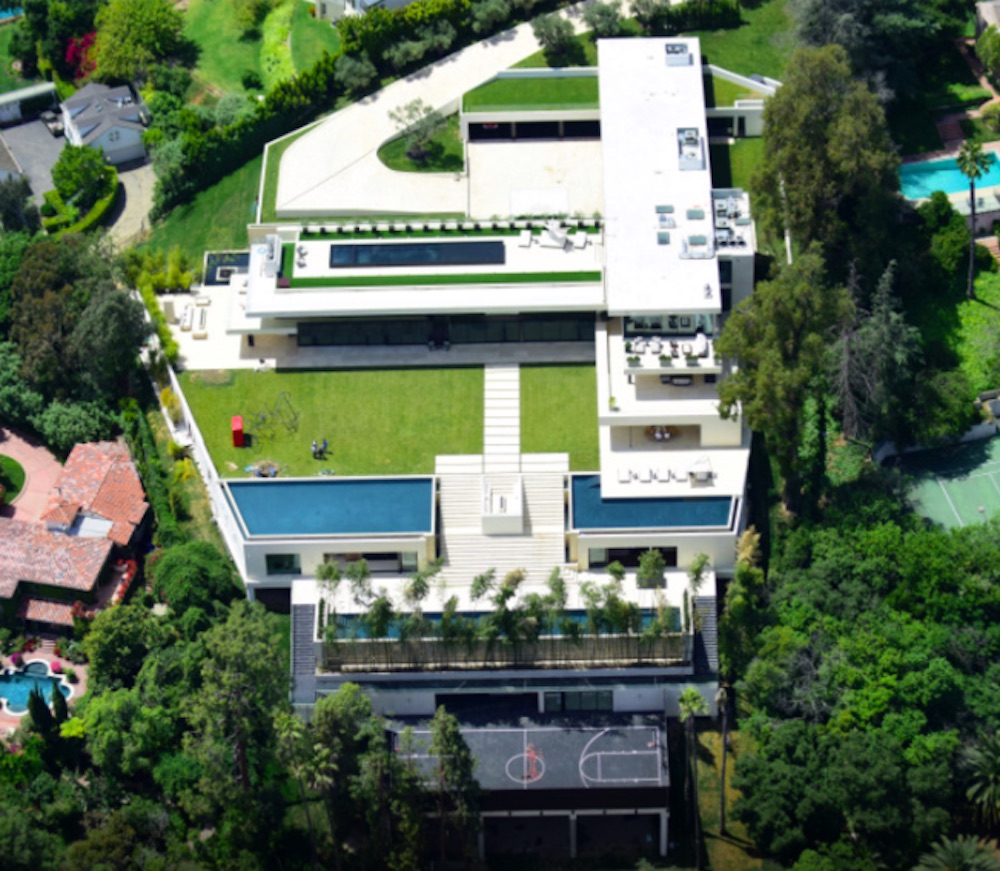 15. Oprah Winfrey
Worth about $90 million, Oprah Winfrey's Montecito, California estate makes the top spot on our list. The house has six bedrooms, 14 bathrooms, a movie theater, and 10 fireplaces. But what's outside of the home might be even more impressive. When she's not running her empire, Winfrey can kick her feet up and enjoy the views of the home's man-made lake that's fully stocked with colorful fish.