The Rio Olympics are nearly upon us, and in spite to the current fears surrounding geo-political events and Zika concerns at this year's games, there's always the potential for real greatness to manifest on the track, in the pool, on the ocean or in the gym. Athletes train their entire lives for a chance at Olympic gold, so in spite of what world leaders may be plotting, you can bet that there are several people out there who want their shot at destiny. They'll be building on a proud tradition of greatness that began decades ago and continues to this day. Here are some of the most inspiring moments of Summer Olympics past.
15. Uplifting Strongman Beats His Own Record
Sometimes, it's the pure athletic acumen on display at the Olympics that can inspire normal people in their everyday life. In 1976, weightlifter Vasily Alexeev was at the top of his game. He'd beaten down the competition with relative ease and yet he still persevered, attempting to best even his own impressive records. In 1976, in Montreal, he managed to hoist an astounding 562 pounds above his head in one lift, demolishing his previous records.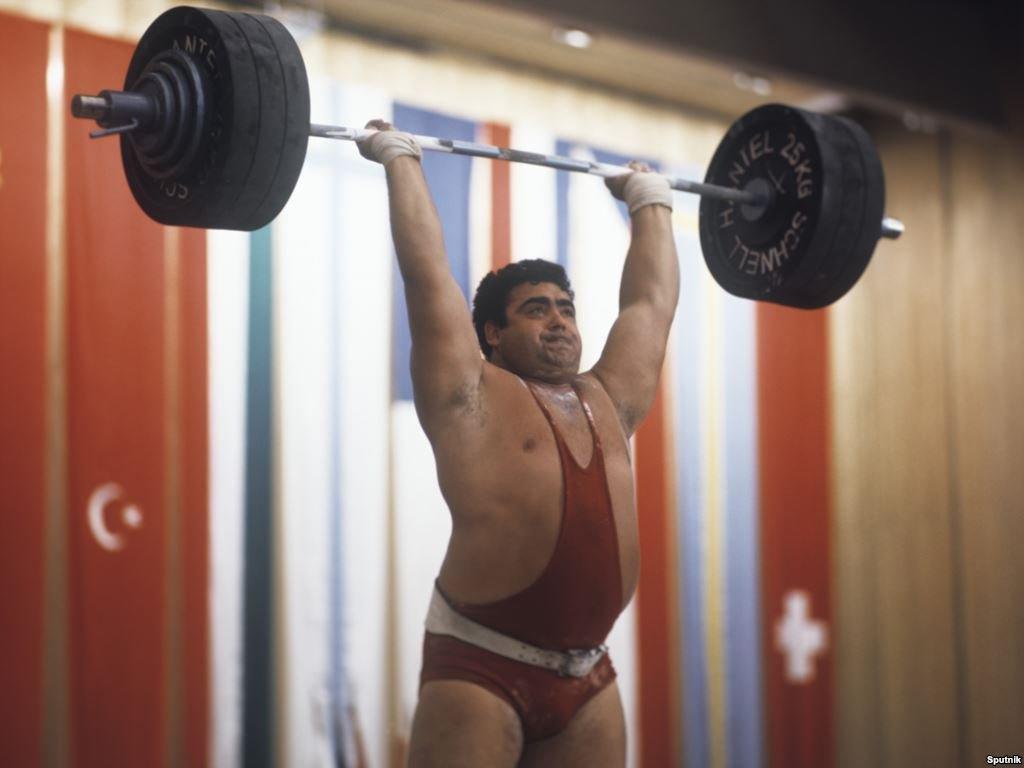 14. The American Upset
Yeah, you always think of the 1980 "Miracle on Ice" with this one, right? Well, in 2000, the Olympic Gold medal in Greco-Roman wrestling was destined to go to Russian Aleksander Karelin, a competitor who hadn't lost a match in 13 years (and hadn't given up a point in the previous 6 years). It was a sure thing … until he came up against Wyoming-born Rulon Gardner who pulled out a win in an overtime shocker.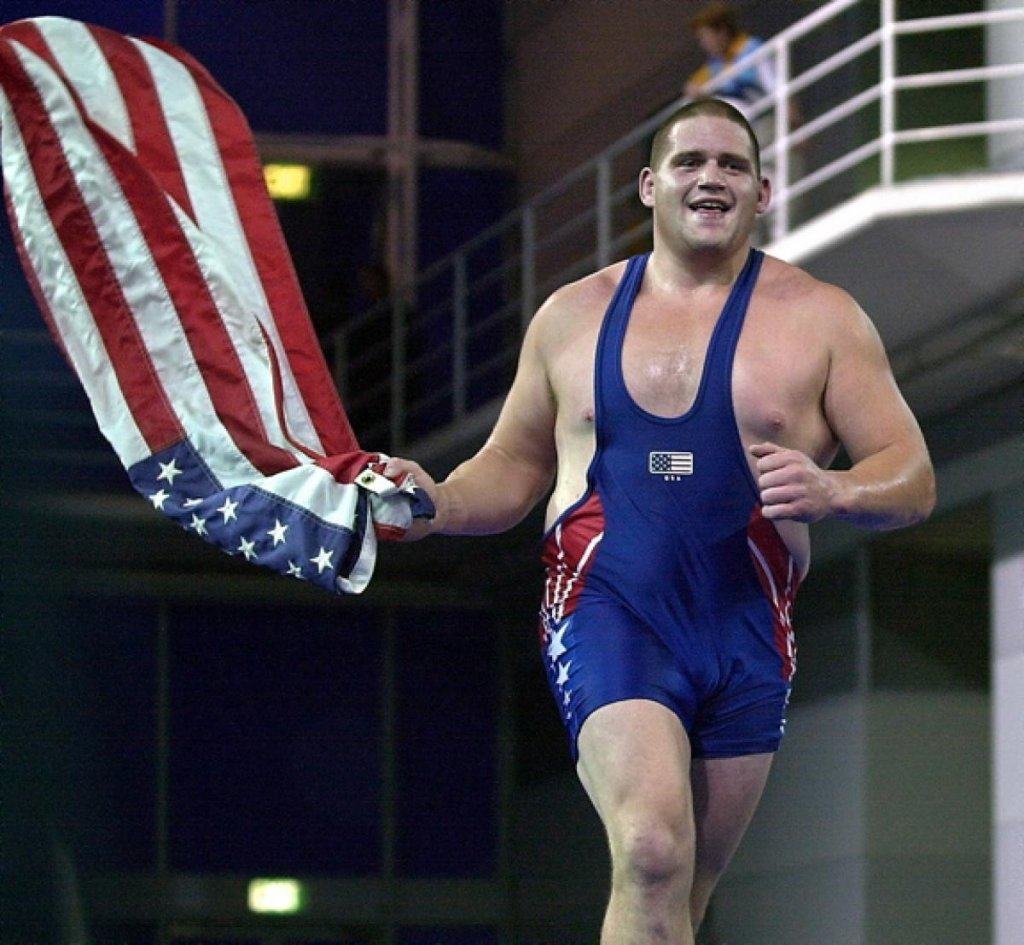 13. Usain Bolt Runs Like Lightening
Perhaps the most buzzed about Olympian in recent memory is Usain Bolt, Jamaica's flagship athlete. In 2008, Bolt became the first sprinter in more than 20 years to win three Olympic gold medals in a single Games. What's more, Bolt broke world records in both the 100-meter and 200-meter events and he set a world record in the 4×100-meter relay race with his Jamaican teammates.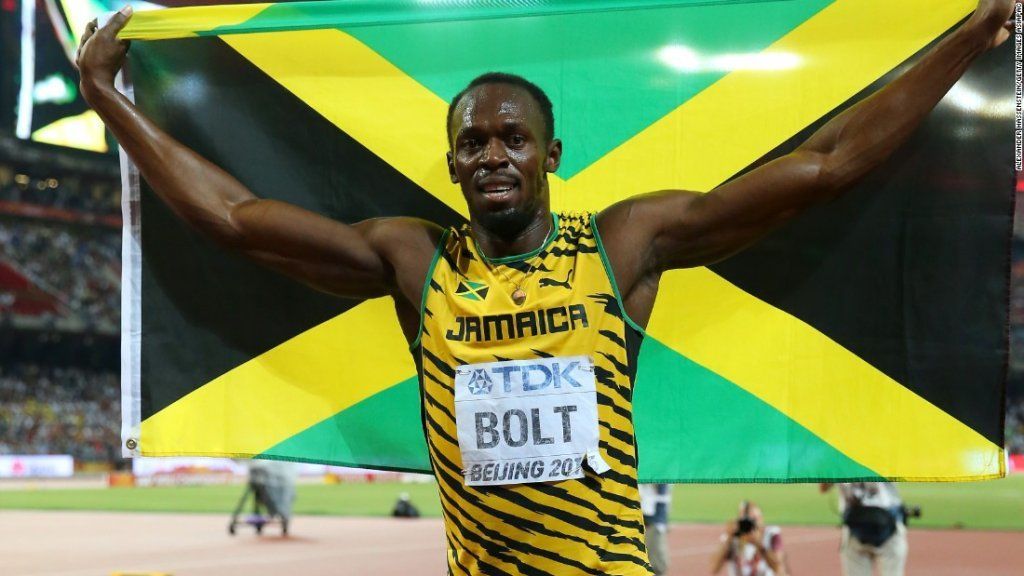 12. The Fish
You know, they've actually done biological studies on Michael Phelps to prove that his body is naturally predisposed to moving quickly through the water. Not only is the man one of the most decorated Olympians of all time, but in one Olympic Games — that'd be 2008 in Beijing — Michael Phelps won an astounding eight Gold medals in a single Games.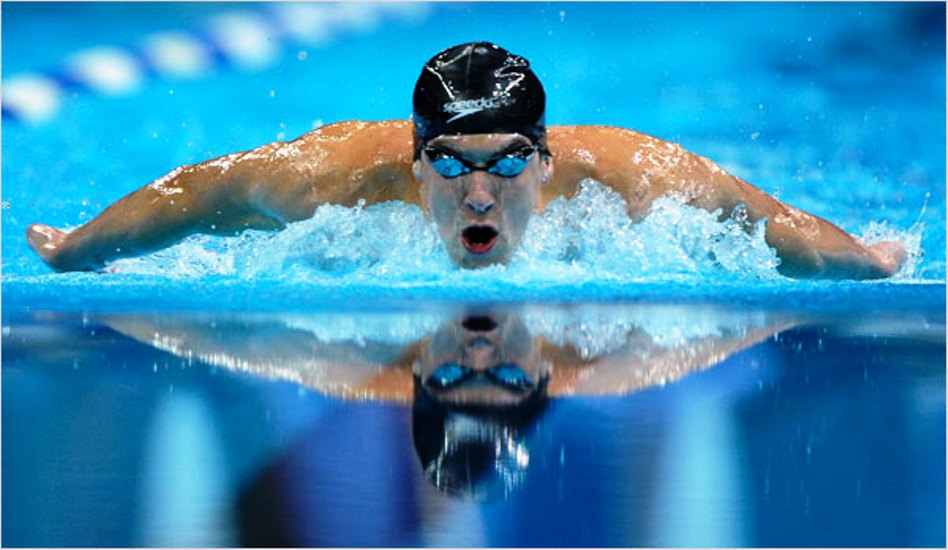 11. Eric Moussambani Loses Miserably
Eric Moussambani won his bid to the 2000 Games thanks to a wildcard bid granted to his native Guinea. He was put into an Olympic-sized pool mere months after he took up the sport. It was literally the first time he'd ever actually seen an Olympic-sized swimming pool when he competed in the 100-meter freestyle, and while he lost, his commitment to the goal is something that embodies the Olympic spirit.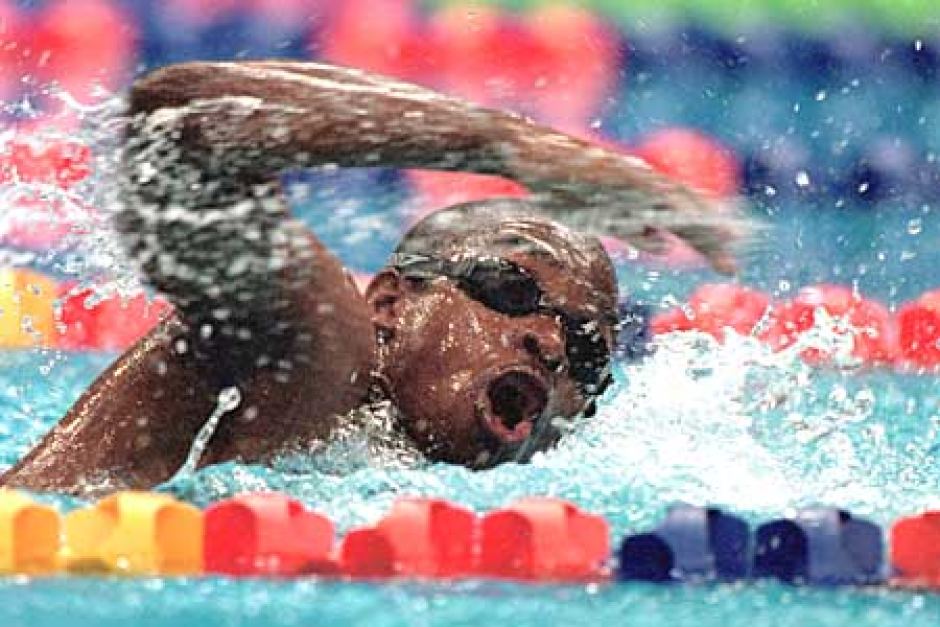 10. Black Power Salute
When accepting their Olympic Gold and Bronze medals at the 1968 Olympics, Americans Tommie Smith and John Carlos threw up the now-iconic (and highly controversial) Black Power Salute in solidarity with the burgeoning civil rights movement. They also accepted the award shoeless in a show of support to their impoverished countrymen.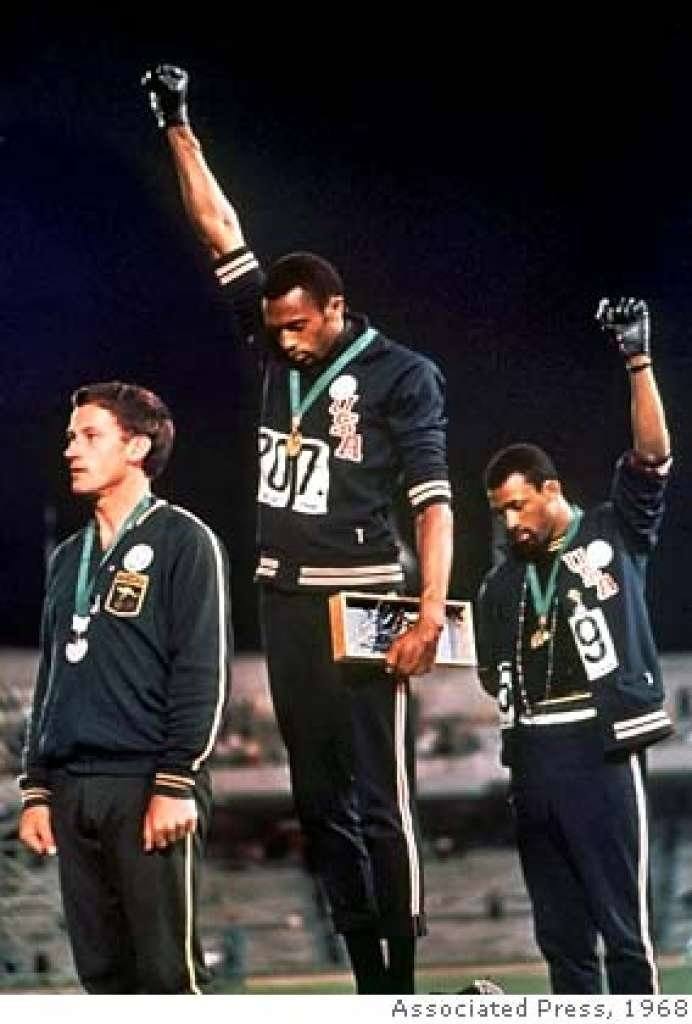 9. Michael Johnson = Fast
In 1996, Michael Johnson became something of a legend when he hit the Atlanta Games to the roar of a national home crowd. Competing in two events, Johnson not only won two Gold medals — in the 400-meter and the 200-meter sprint — he also smashed two World Records. He also gets credit for breaking a third record when he became the first man to win both events at the same Games.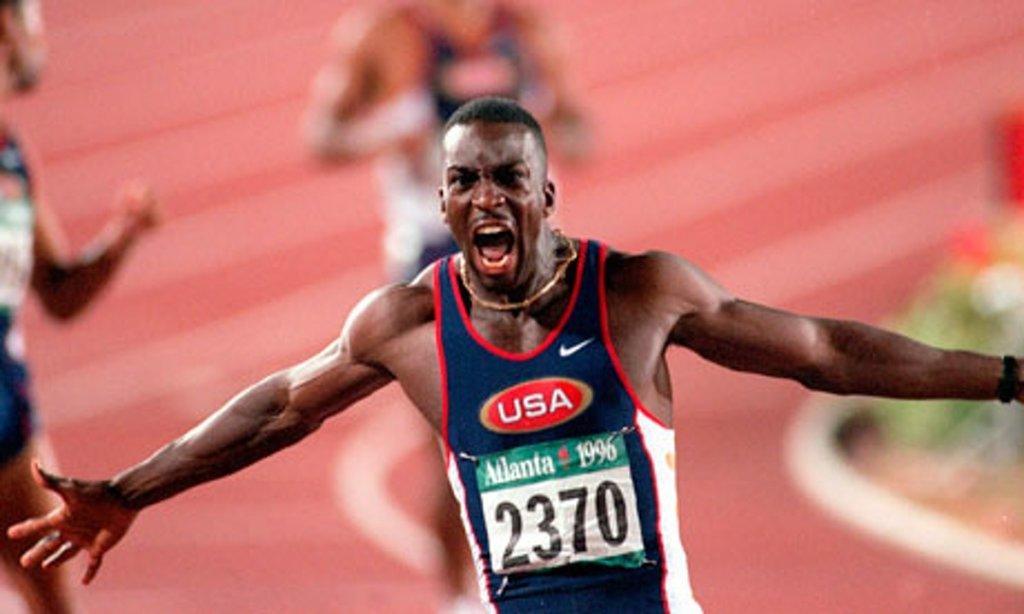 8. Nadia Comaneci
This one is real Olympic history … in 1976, Romanian Nadia Comaneci became a hallmark in the gymnastics world when she became the first person in history to score a perfect 10 in an Olympic gymnastic event. That same Games — which took place in Montreal — Comaneci won three Gold medals.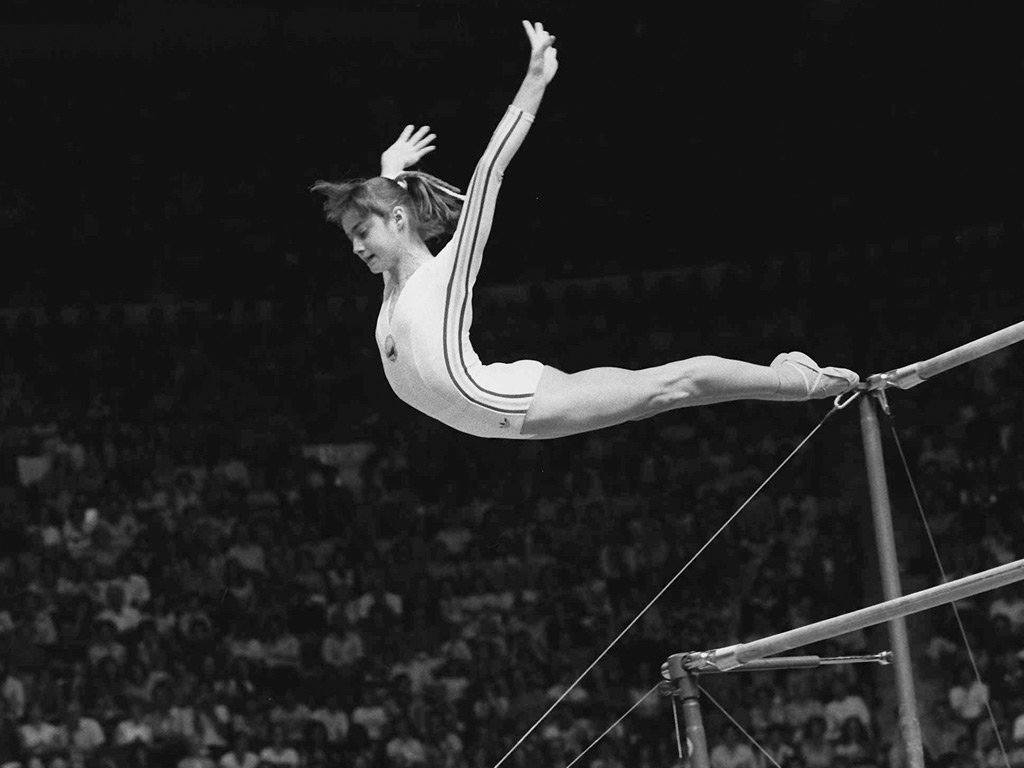 7. Mary Lou Retton
In 1984, Mary Lou Retton was a virtual newcomer to the sport of gymnastics. At the tender age of 16, she had years less practice than most of her international competition. That didn't stop the young woman from becoming the first person in American history to earn a Gold medal in gymnastics. She also has the distinction of earning perfect 10s on her vault performance.
6. Redmond's Run
Derek Redmond was considered an odds on favorite for the podium race in the 1992 Barcelona Games. Unfortunately for Redmond, he tore his hamstring halfway through his 400-meter race. Working to overcome the excruciating pain, Redmond continued the race. His father even leapt over the railing to help his son stay upright until he was able to stumble across the finish line himself.
5. Lawrence Lemieux
However majestic a boat is cruising across the open waves, sailing isn't typically a sport that draws a lot of attention. That changed for a moment at the 1988 Olympics in South Korea, when Lawrence Lemieux abandoned his boat — and his dreams of Olympic Gold (well, technically he was on pace for a Silver, but still) — when he dove into the water to help two competitors whose boat had capsized.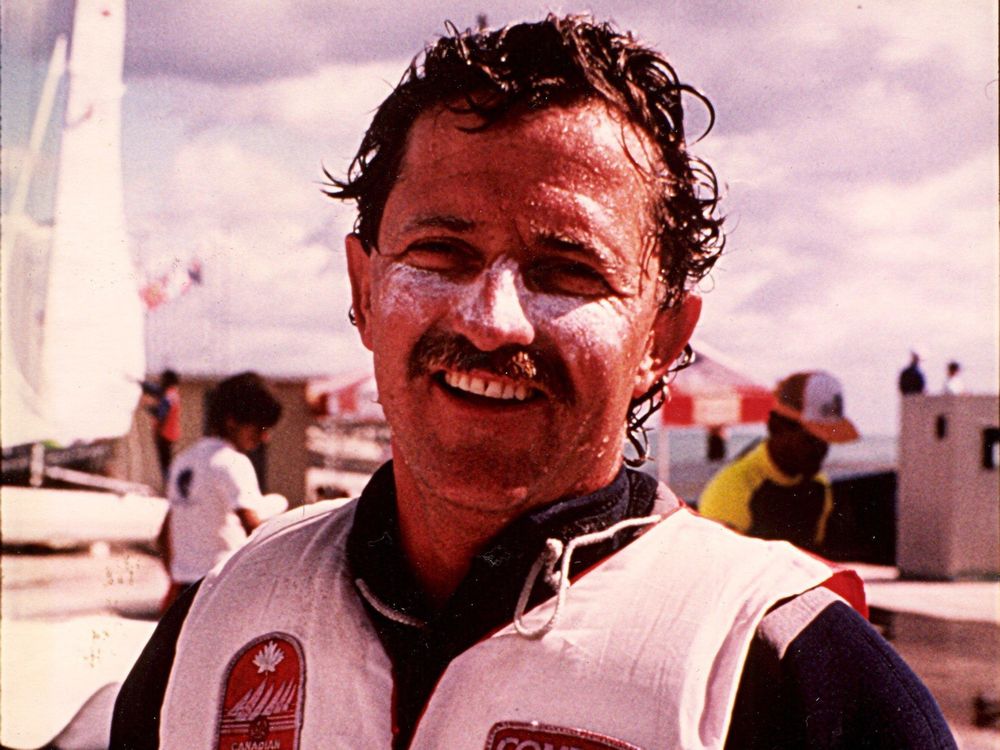 4. Steiner's Big Win
In 2007, German weightlifter Matthias Steiner lost his wife to a tragic car accident. The very next year, after throwing himself into his sport to overcome the loss, Steiner brought home the Olympic Gold medal in Beijing in the super heavyweight category by lifting an amount more than 30 pounds above his personal best.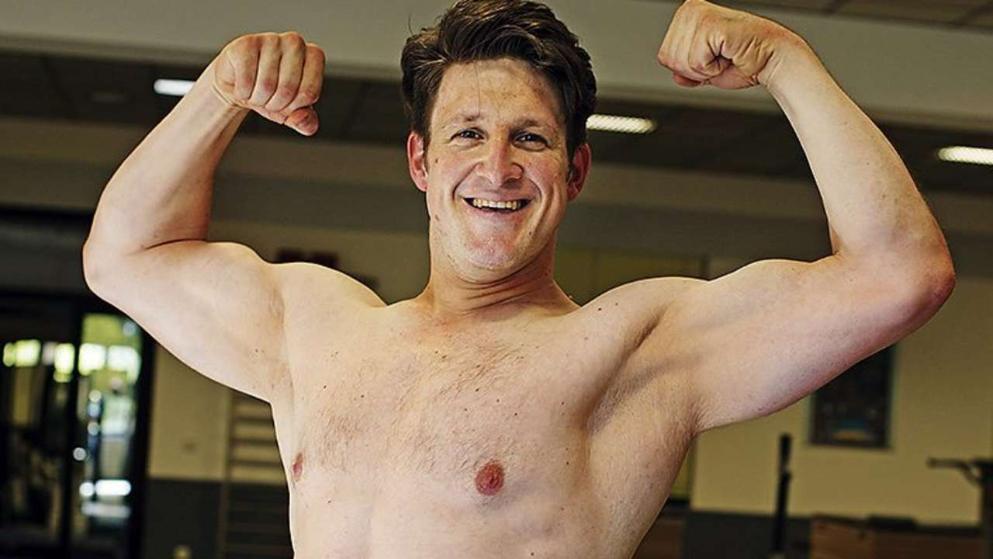 3. Korean Unification
In the year 2000, North and South Korea managed to temporarily overlook their past (and present) difficulties in order to have their athletes march together during the opening moments of the Sydney Games. The two countries may have competed separately in the games, though the march did spark a hope for future union.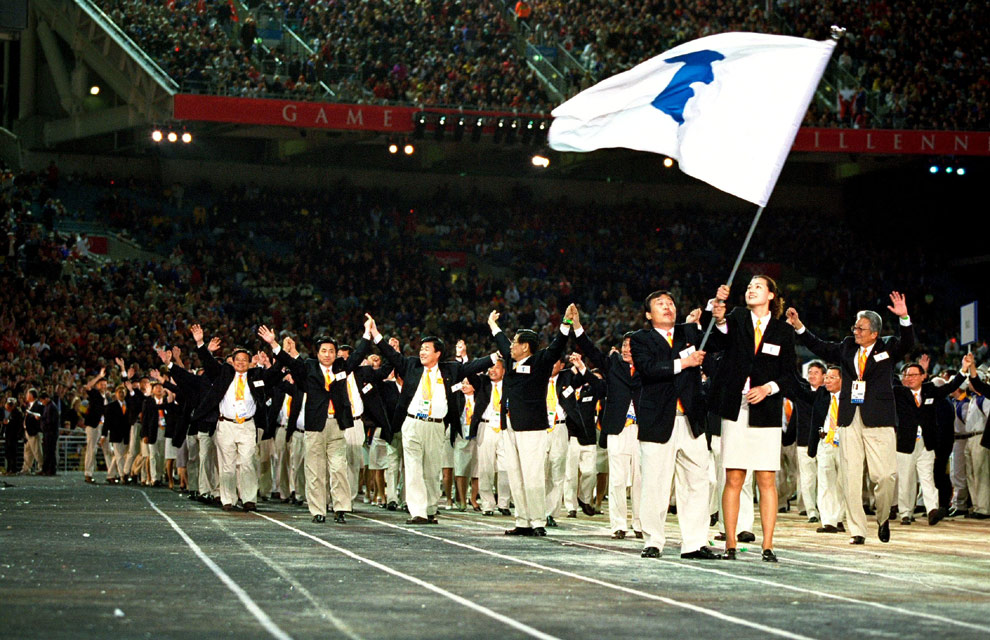 2. Kerri Strug Is Tougher Than You
In 1996, after years of improving their performances in the Olympic Games, the US Women's team were on pace to actually do the unthinkable and snatch a Gold medal victory for the entire team. It'd be the country's first in history. It all came down to Kerri Strug's attempt on the vault. Though the Olympian sprained her ankle on her first attempt, she managed to summon the nerve to dish out a perfect performance on the next attempt, pushing her team to the all around Gold.
1. Jesse Owens Wins One For the US
In 1936, Hitler was fully in charge of Germany and he was steering the world toward some pretty dark times, indeed. When Berlin hosted the 1936 Games, his "superior" German athletes were supposed to sweep the games … and then America's Jesse Owens had the audacity to be both a black man and better than all the Nazis competing. Owens won four gold medals in those games and then capped them off with one of the most timeless victory gestures in world history.