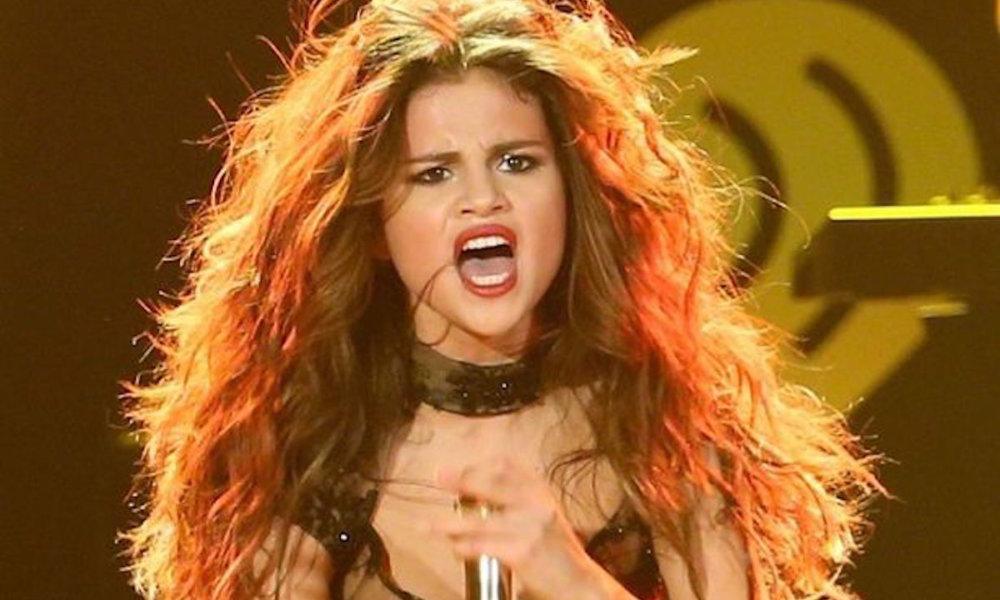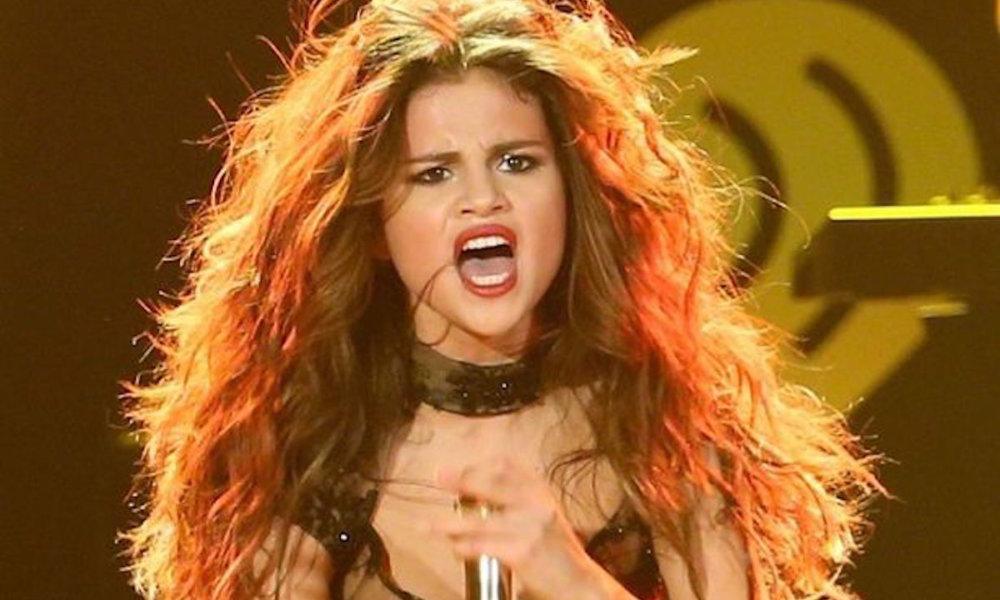 Selena Gomez is no stranger to an embarrassing moment. The actress and singer has been in the limelight for most of her life, and she has been captured doing some pretty strange things, wearing inappropriate clothing, and completely butchering her own songs. Celebs are human just like the rest of us, but we can't help but crack up laughing when they commit an epic fail. Here are just a few things Selena probably regrets doing to this day.
1. That Time She Wrote Justin Bieber's Name on Her Wrist
Selena Gomez took the stage to give a performance in front of a sold-out crowd, and she was sporting some interesting artwork on her wrist. It said "Justin" with a heart underneath in honor of her then-boyfriend, Justin Bieber. Fans were shocked that the singer would actually get her boyfriend's name tattooed on her, but her publicist put the rumors to rest and confirmed the tattoo was fake. Thank heavens.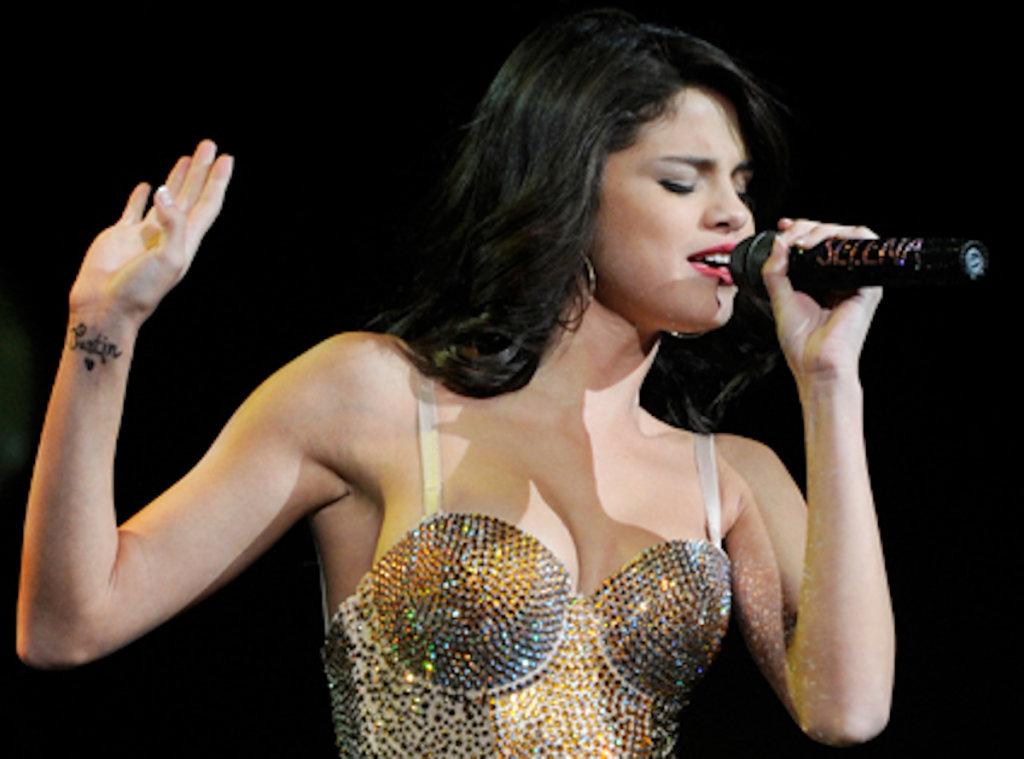 2. Spanx You Very Much
Most stars wear Spanx and other forms of shapewear to suck in their problem areas, smooth out bulges, and give them an hourglass appearance. But the only difference between Selena and other female celebrities is she's constantly flashing her undergarments on stage. I guess she still hasn't received the memo that Spanx also come in brief style.
3. Embarrassing Boob Sweat
Hey, boob sweat happens to the best of us, but this embarrassing moment really makes us cringe. Selena waltzed around town without a care in the world while her underboob and belly sweated profusely. Someone get this girl a towel, STAT!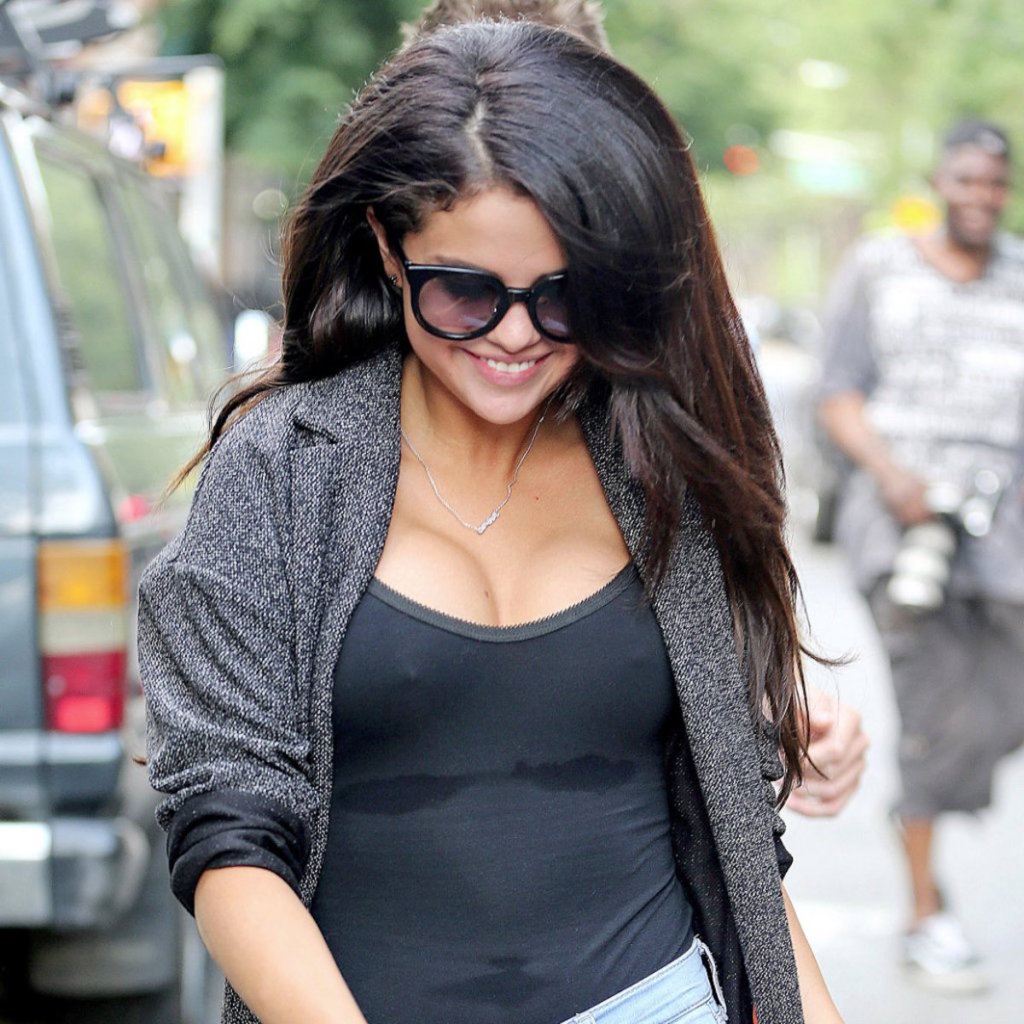 4. Lip Synching Fail
During her December 2013 performance at Jingle Ball, Selena was exposed for lip-synching in front of 20,000 fans. The audio began to malfunction towards the end of her set, so Selena ripped out her earpiece and tried to push through the performance without them, but it turned into a complete disaster! She summed up her whole performance by shouting, "What the f-!" before walking off the stage.
5. Baring It All
Who wears short shorts?!
Selena bared it all in a pair of teeny tiny shorts that left little to the imagination.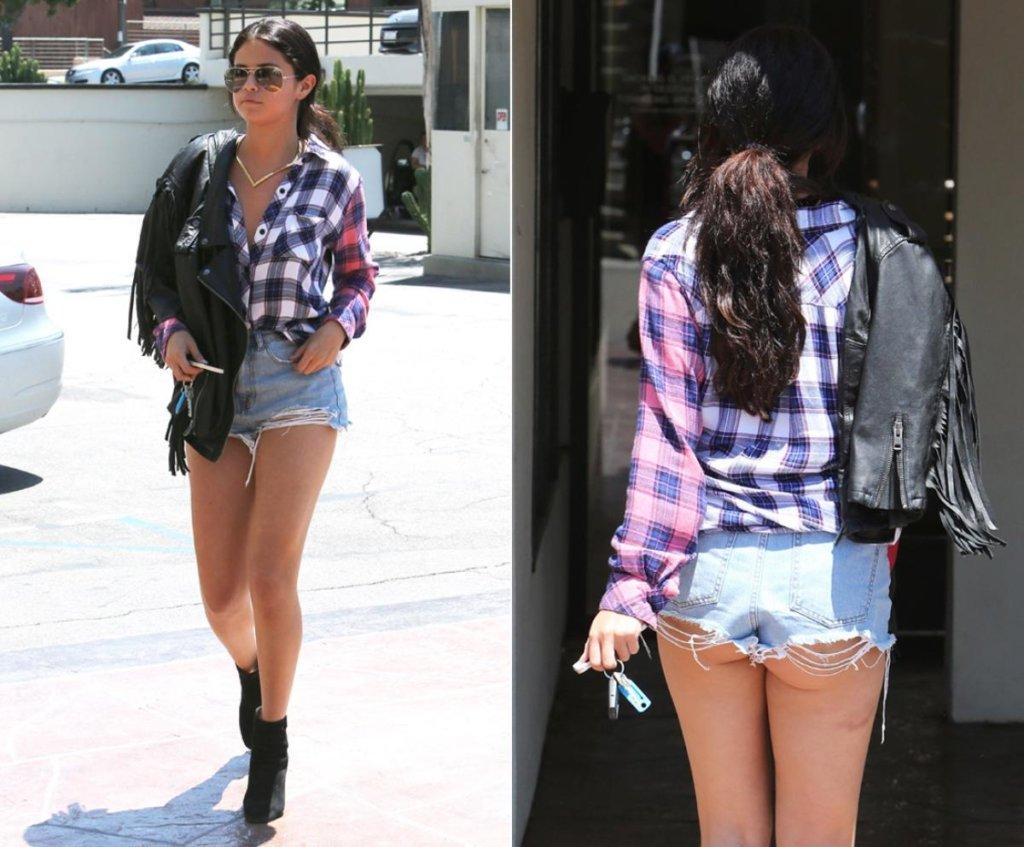 6. She Forgot Her Pants at Home
The singer stepped out one night and obviously left her pants at home. The last button of her coat popped open, and Selena practically exposed herself to everyone who passed her by.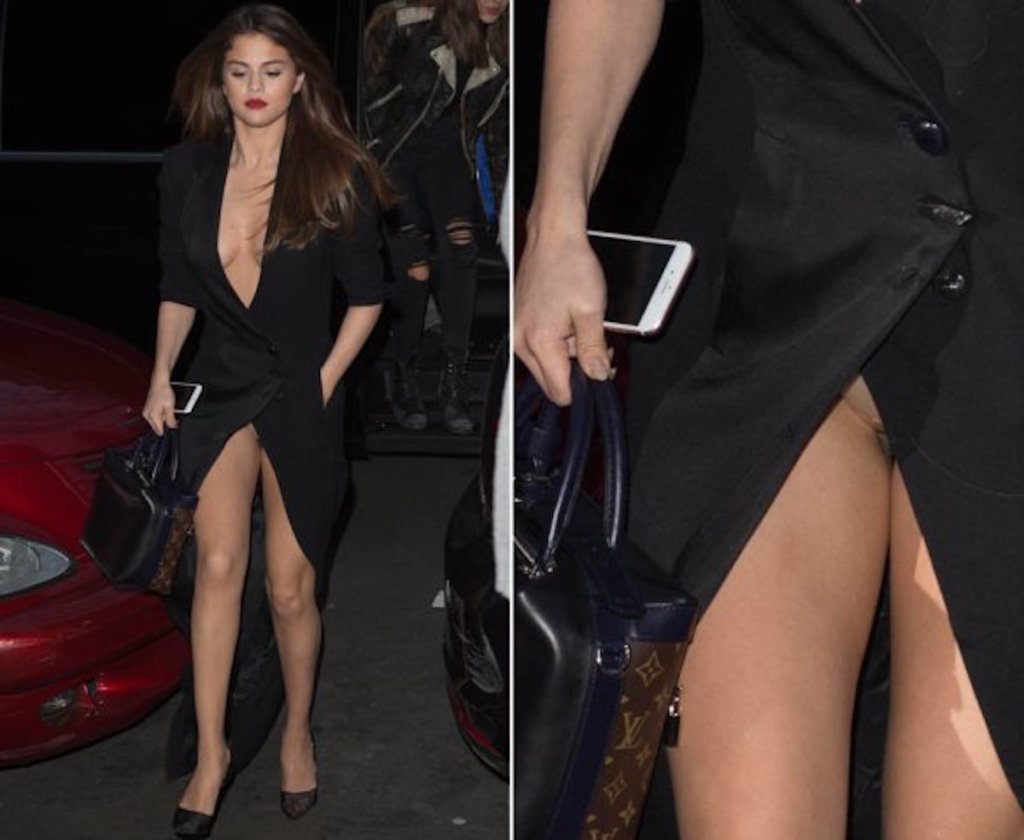 7. Wardrobe Malfunction
The singer's stylist should definitely be fired for allowing her to step out in a shirt that didn't provide much coverage. Yikes.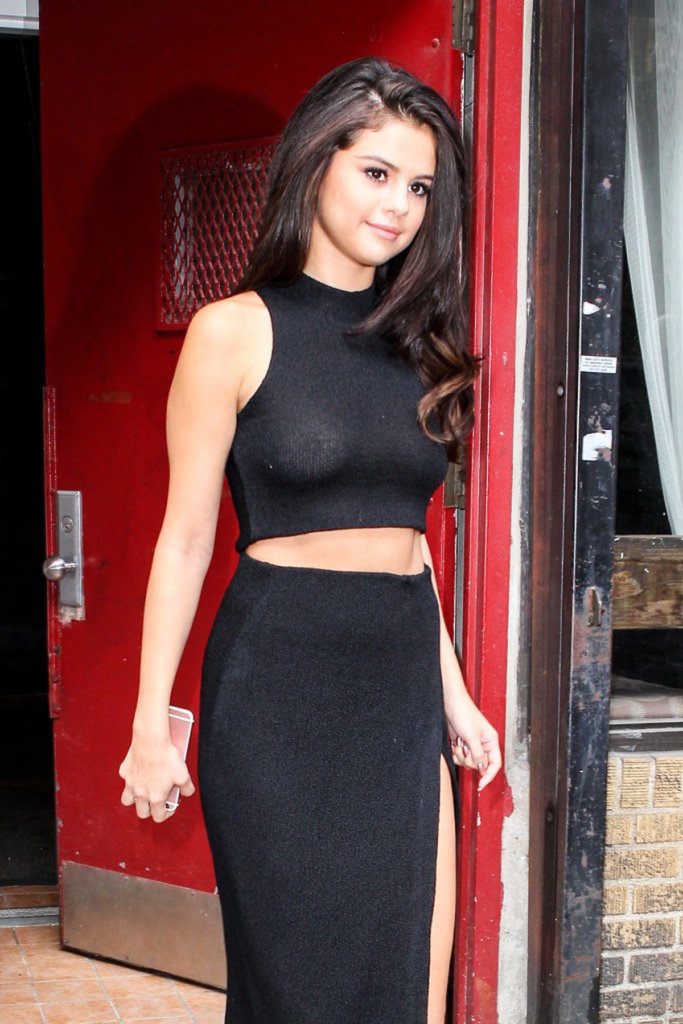 8. Showing Off Some Hair Stubble
If only she hadn't posed for this pic, then we never would've known she was sporting a five o'clock shadow underneath her armpits!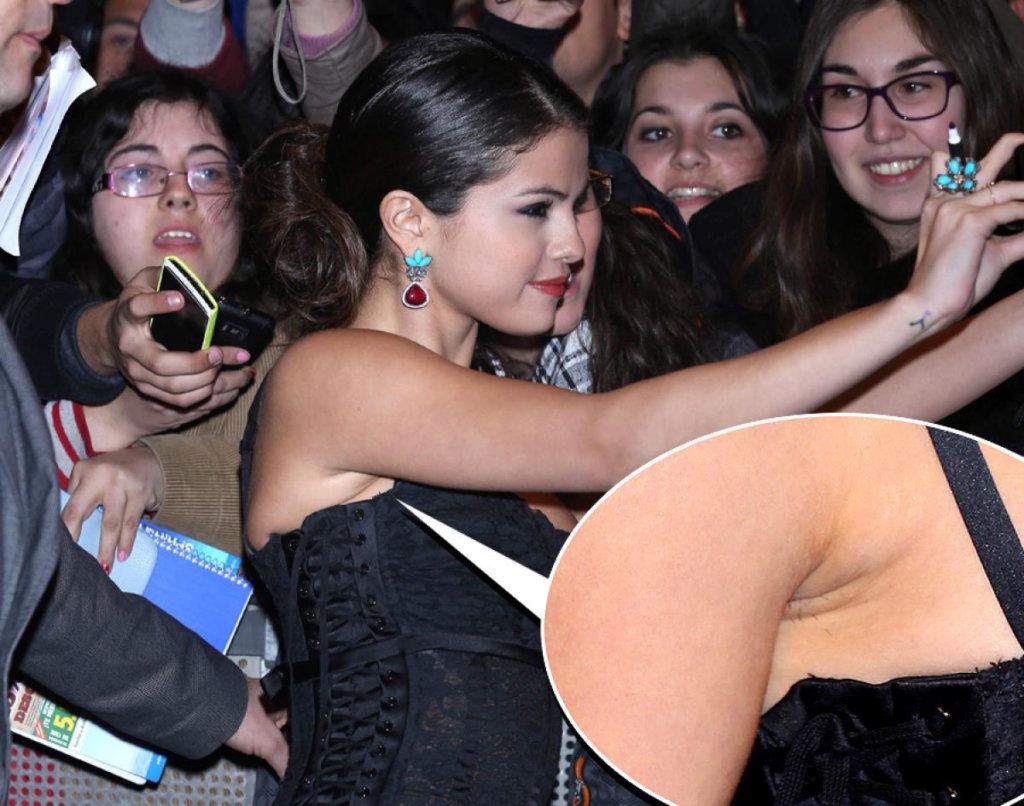 9. No Pants…Once Again
The slit on this dress is in the most awkward spot, and it completely exposes the singer's nude undergarments. Seriously, we're going to need her to invest in some pants because we're tired of seeing her underewear at this point.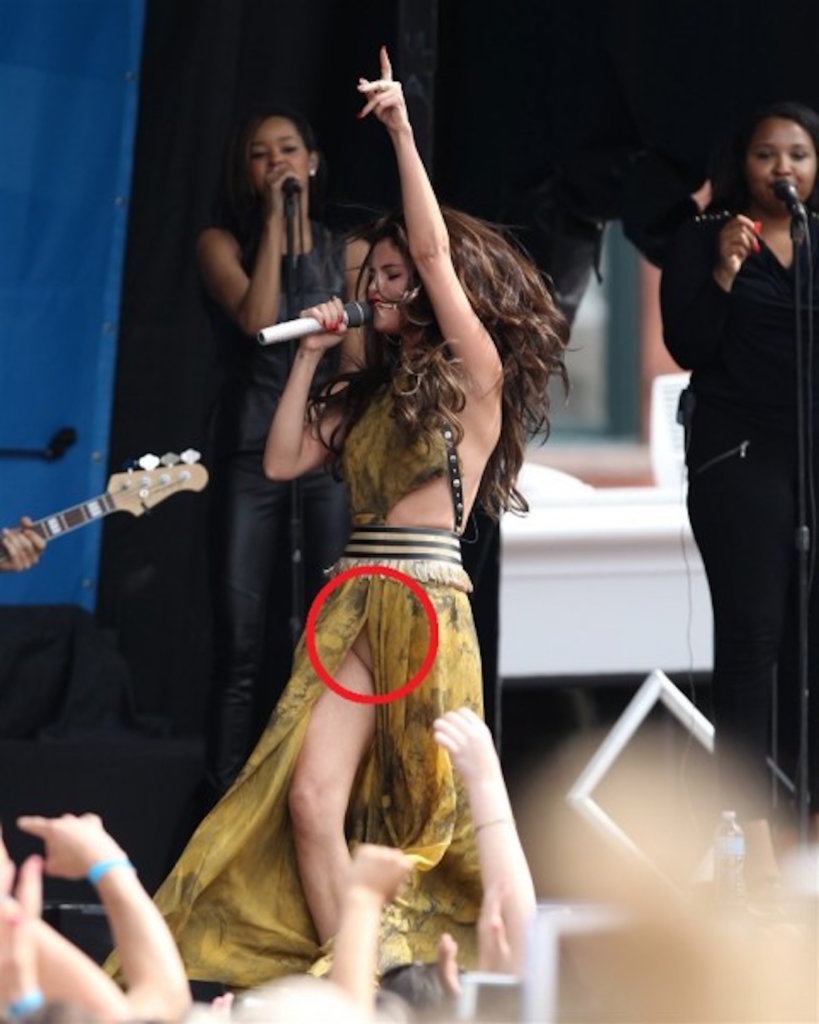 10. Showing Too Much
While busting a move on stage, Selena showed a little too much to the crowd. Her leather hotpants gave her the ultimate wardrobe malfunction, but at least she was wearing tights underneath.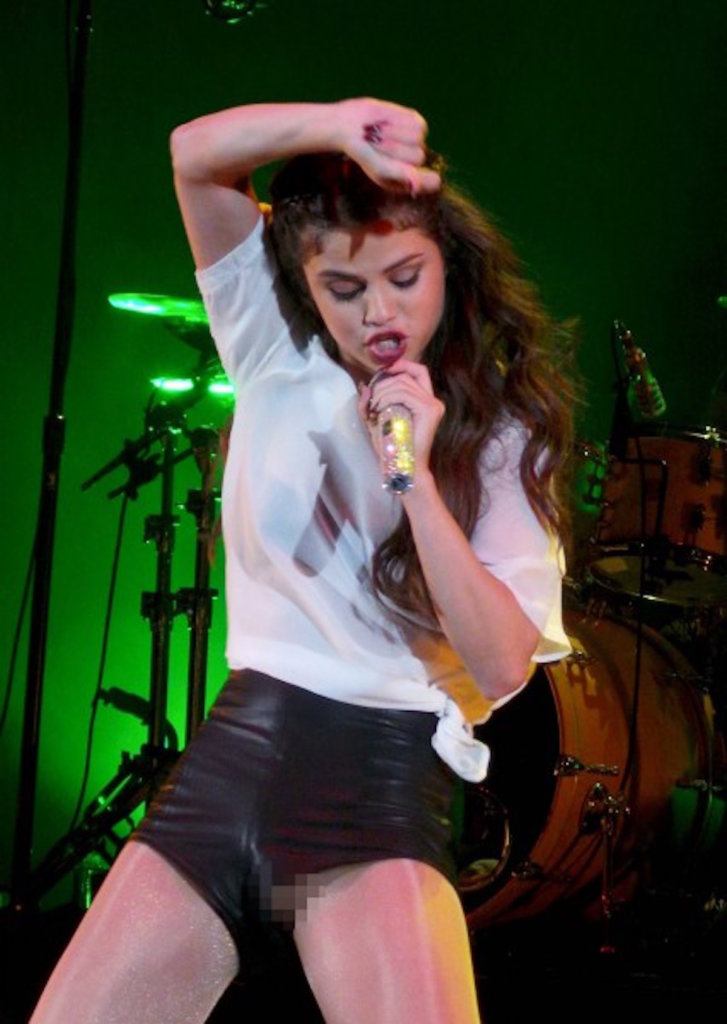 11. We're Not Sure What This Is, but We Can't Stop LOL'ing
Is it a nipple cover or a bra insert? We're not too sure, but we can't stop laughing at this picture. As Selena sits there looking poised and elegant, she showed more than anticipated during an awards show.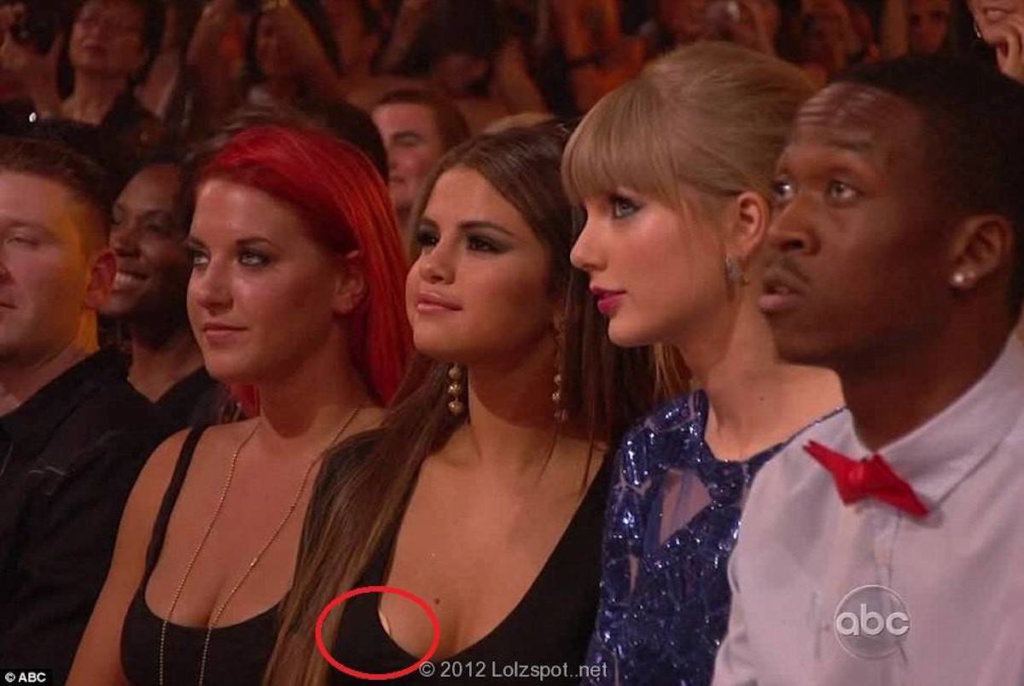 12. See-Thru Shirt
Selena stopped to take a picture with a fan, and she obviously had no clue the flash from the camera would put all her goodies on display. You can pretty much see straight thru her shirt, but thankfully, she was wearing a bra this time around.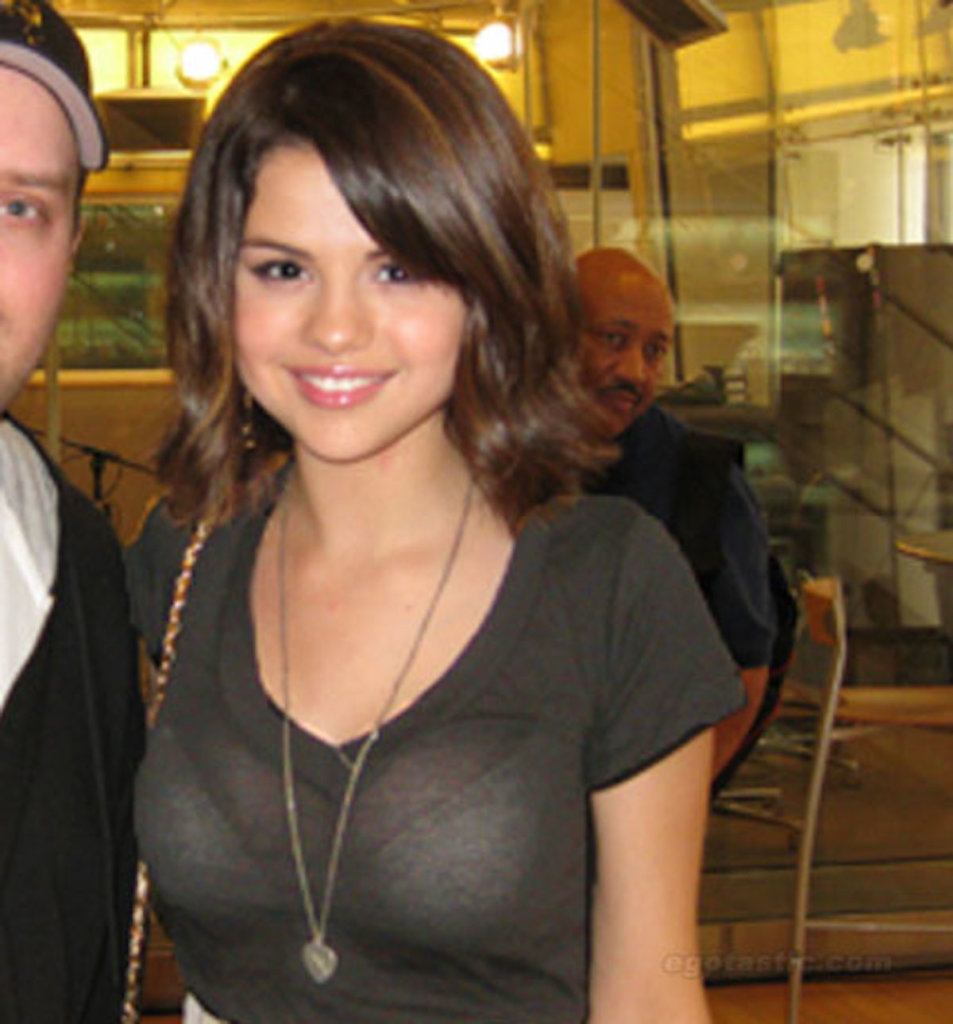 13. This Horrible Outfit Choice
She's usually on point when it comes to her fashion choices, but this outfit makes us want to pour bleach into our eyes. During a press conference at the Ischia Global Film & Music Festival in Italy, she showed up wearing this white embroidered mess. Everything from her bra to the tassels on her skirt is a major no-no. Hey, Selena, fire your stylist!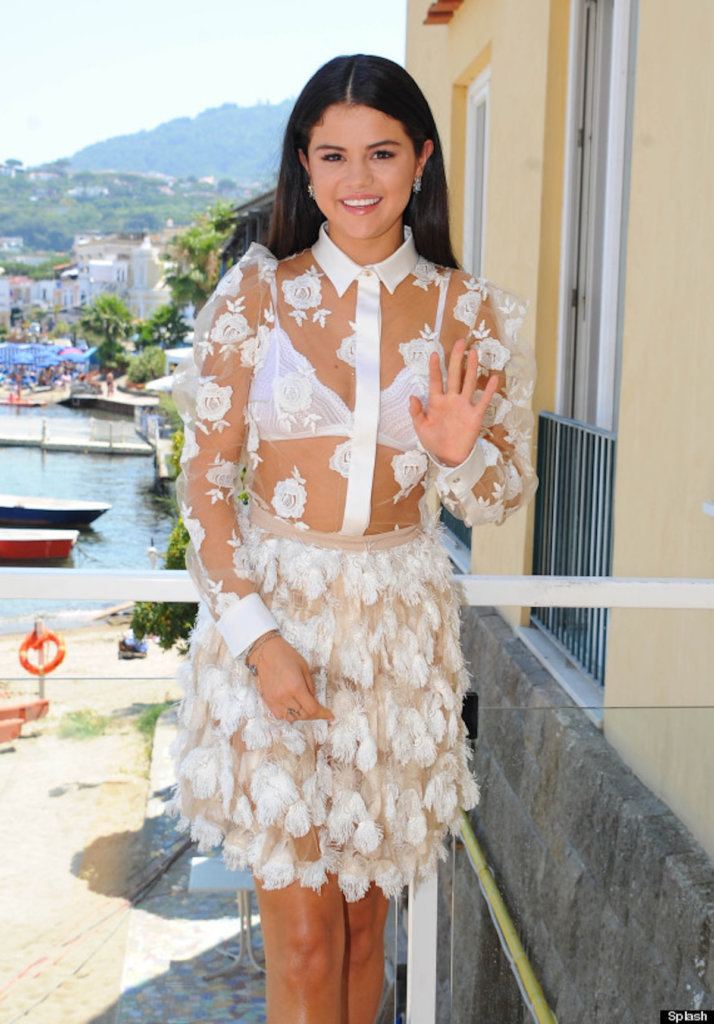 14. When Her Ugly Cry Face Became a Meme
During a touching radio interview in December 2013, Selena was on the brink of tears while watching video submissions of the "Biggest Selena Gomez Fan" contest. As she tried and failed to hold back the tears, her ugly cry face became an instant meme that spread across the Internet like a wildfire.
15. Her Performance Fail
Selena showed up to the Children In Need concert to perform her song "Same Old Love." Her performance was reportedly so bad, fans took to their Twitter accounts to bash the singer for being "out of tune." One fan even tweeted, "Selena Gomez you should stick to acting, don't sing…" Ouch. That's gotta hurt.