Selfies are so in right now and Kim Kardashian has proven that, thanks to the new book she just published. Kim can write you ask? Nope. It's a book filled with her best selfies. Well, we think it's more entertaining to see celebs at their worst. Take a look at the 15 most amusingly bad celebrity selfies of all time.
Let me take a selfie…
1. Tan Lines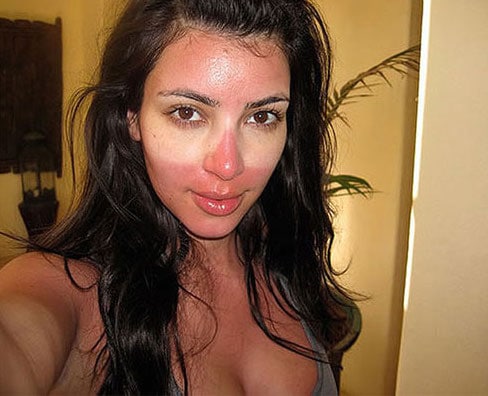 Who didn't love the big black sunglass tan lines from the early 2000s?
2. Miley Cyrus' Halloween Selfie
Guess who Miley Cyrus went as last Halloween? Miley payed tribute to one of the first female rappers. You don't recognize that purple pasty? She's Lil' Kim. Check out the resemblance above.
3. Tom Hanks Snaps First Selfie
Even Forest Gump has jumped on the selfies bandwagon. Tom Hanks captures a moment at home in his kitchen. He could have looked a little happier though.
4. Elephant Runs Kim Kardashian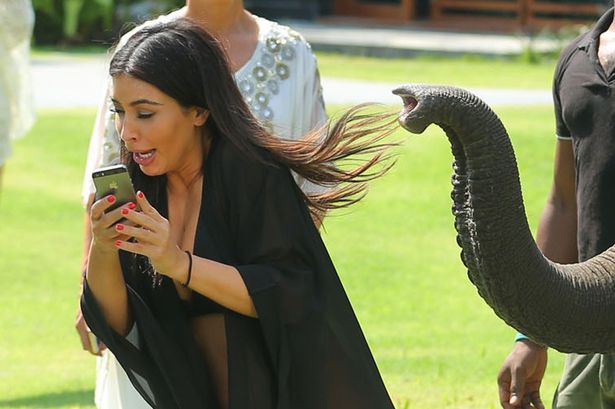 While Kim was in Thailand with her family last March, she tried to capture a selfie moment with Mr.Peanuts. Apparently, the camera-shy Mr. Peanuts didn't want to pose for selfies and chased her off.
5. Tyra Banks Escaped From Space
Look! Tyra Banks is "smizing" again. But something went horribly wrong with the editing. She looks like something that just stepped out of a UFO. Take me to your leader!
6. Nicki Minaj Is An Attention…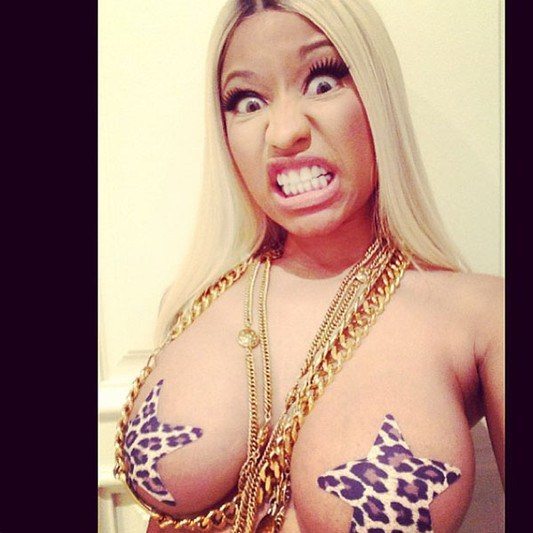 Looking fierce. Hmm, well not really. It just looks like Minaj wants some attention from her fans.
7. The Rock's Looking Randy, Baby…Yeah!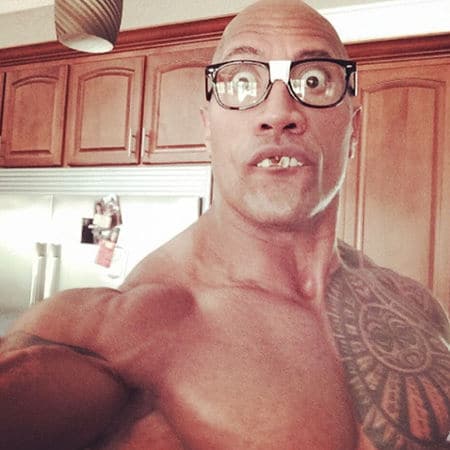 "Do I make you horny, baby?" The Rock is definitely channeling his best Austin Powers with this look.
8. Lady Gaga Poses By a Clock?
Ummmm? Cool mustache. This one makes us speechless.
9. Brooklyn Decker's Best Selfie Moment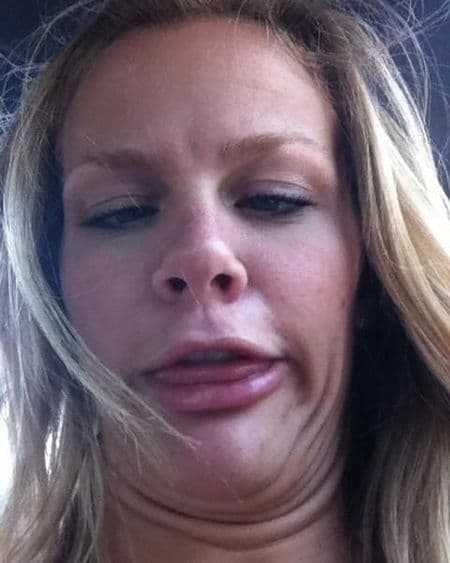 We imagine that Brooklyn is just trying to show her fans her silly side. Nice double chin.
10. Madonna's First Selfie…Or At Least We Hope So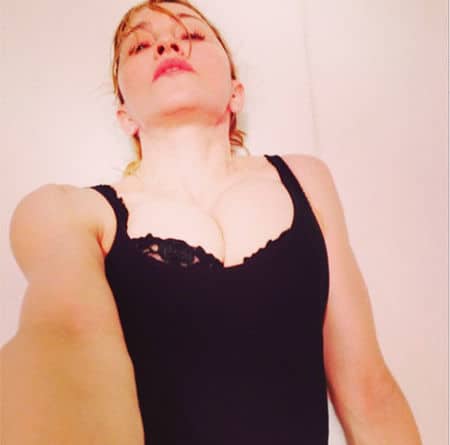 Like a virgin…snapping selfies for the very first time. Kim K, please teach her how it's done.
11. 50 Cent "I Don't Know What You Heard About Me"
50 Cent looking rather thuggish in his new shades. He got the memo, pink's in this season.
12. Just Another Day in the Office For Chrissy Teigen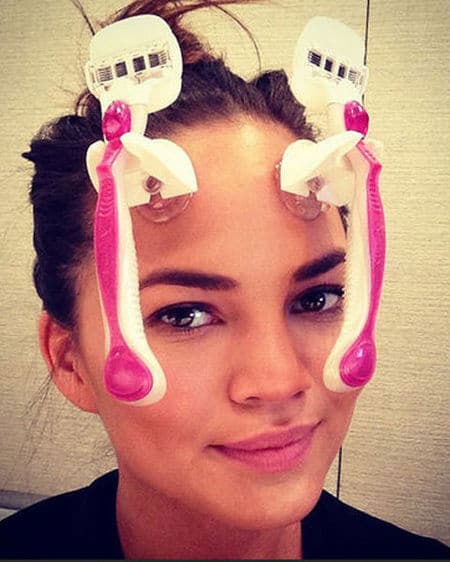 John Legend's wife is the new spokeswoman for Gillette. We're loving this look. Chrissy's just showing off her goofy side.
13. Chris Brown's Taking His "Medicine"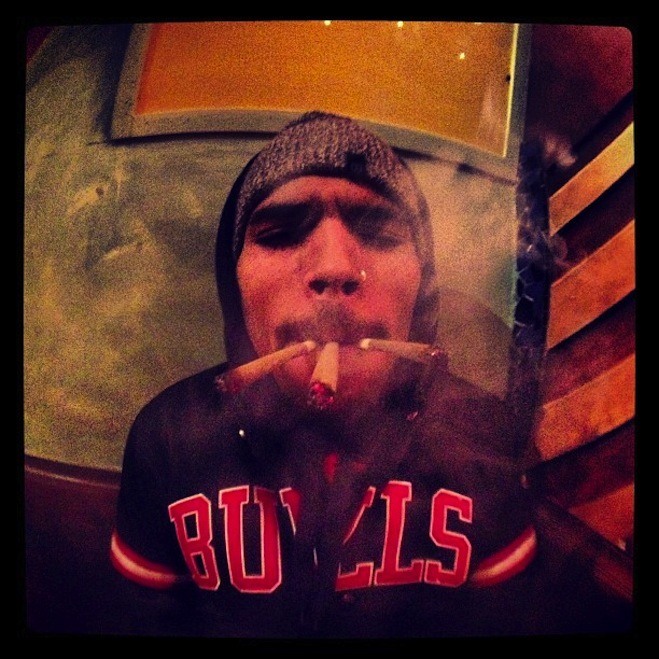 Our list couldn't be complete without a stupid selfie from Chris Brown. Supposedly (air quotes), he was in Amsterdam where it's legal.
14. James Franco's Selfies Just Keep Getting Weirder
Maybe James is just trying to minimize the dark circles under his eyes. Well, good for him for taking care of his skin, but did he have to Instagram it?
15. And the Best Selfie Fail Award Goes To…Ricky Gervais
We have no words really… except maybe, nice cleavage?