In the word of Photoshop and airbrushing, no one seems to have a grasp of what "real" men and women look like anymore. It can be depressing comparing yourselves to these touched up celeb photos. Take heart, though, because these images are not reality. Have a look though these 10 pictures which showcase the ridiculous affects of photo editing, and feel better about your flaws.
1. "Who's That Girl" It's Madonna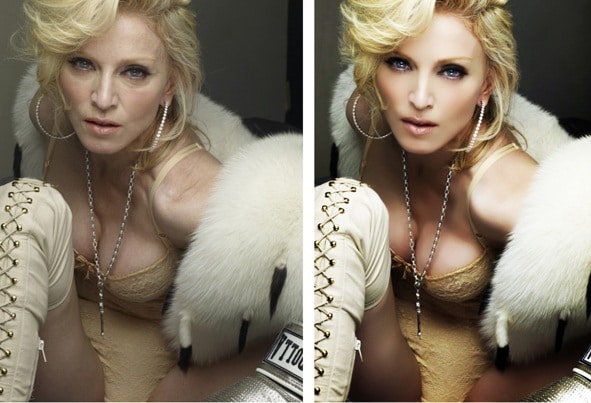 Well, it's obvious that Madonna's age has been Photoshopped out of this picture. Instead of showing the 56 year old's natural wrinkles, editors decided to create an unrealistic picture of the star. Taking on a whole new meaning of flawless. The picture looks ridiculously airbrushed.