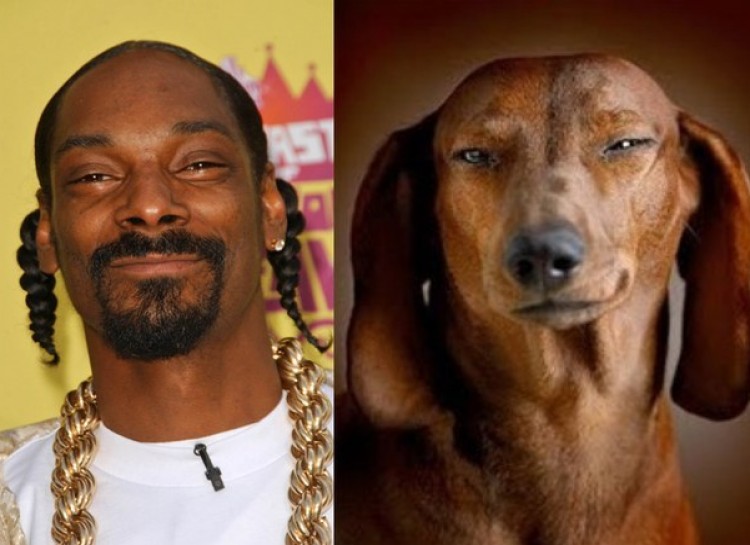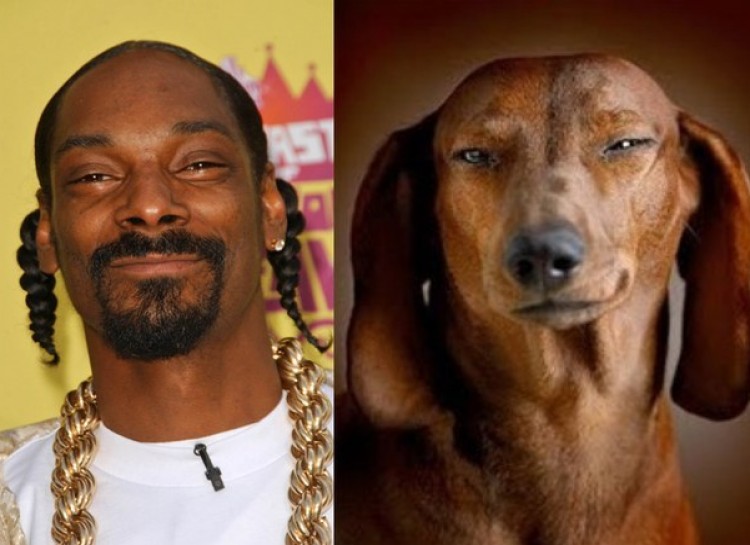 There's always been that silly saying that pets look just like their owners. Remember that iconic scene from 101 Dalmatians? Well, we've found a few celebrities who look eerily similar to some species in the animal kingdom. We're not saying that their animal doppelgängers could step in as their body doubles, because they definitely got too much fur for that.
1. Cher
Do you "Belieeevvvveeee" that Cher is really a dog, an Afghan hound to be exact? I mean, look at those manes, I don't know whose hair I'm more jealous of.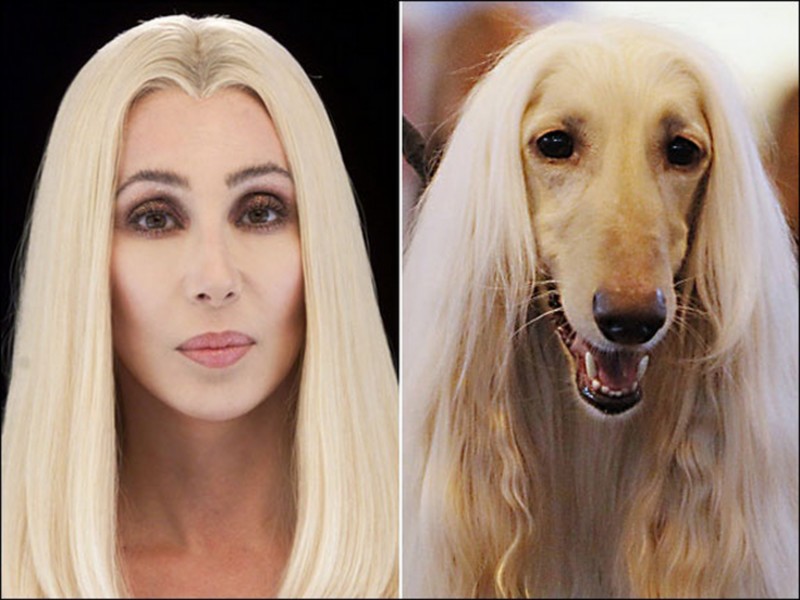 2. Clint Eastwood
The 85-year-old Oscar-winning director looks just like this pissed off monkey. It's the same face he made last year when he lost Best Motion Picture for American Sniper.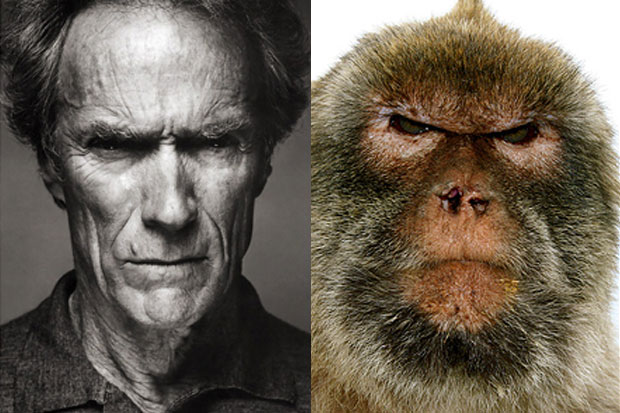 3. Gary Busey
The Lethal Weapon actor is known for his manic behavior and outrageous expressions. I'm not sure whose eyes look crazier?!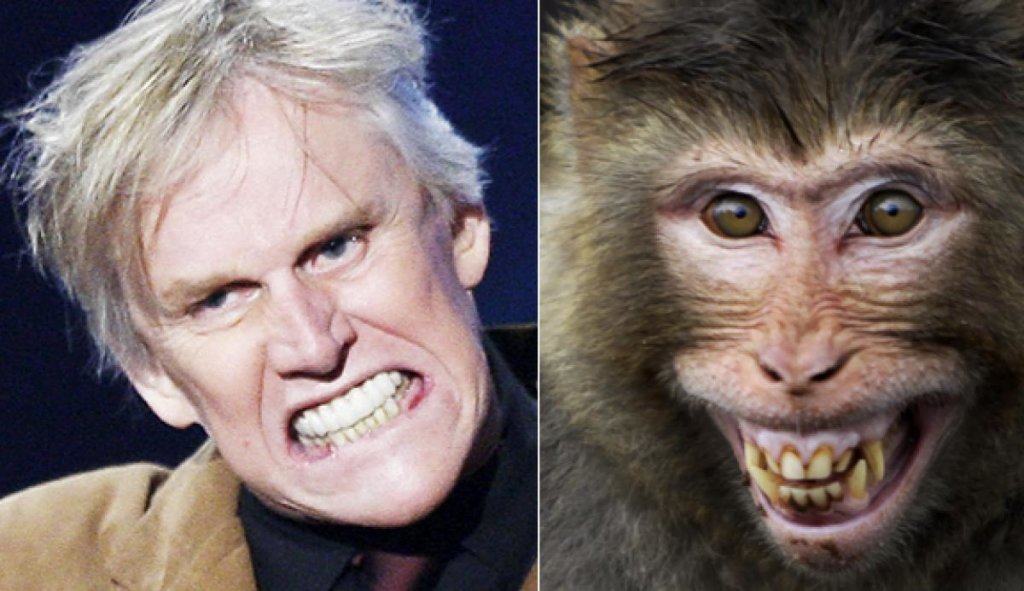 4. Taylor Lautner
The Twilight hunk has the same dark features as this adorable alpaca.
5. Gordon Ramsay
It's very stressful being a world-renowned chef, so it's no surprise that the Hell's Kitchen star has more wrinkles than a Shar Pei.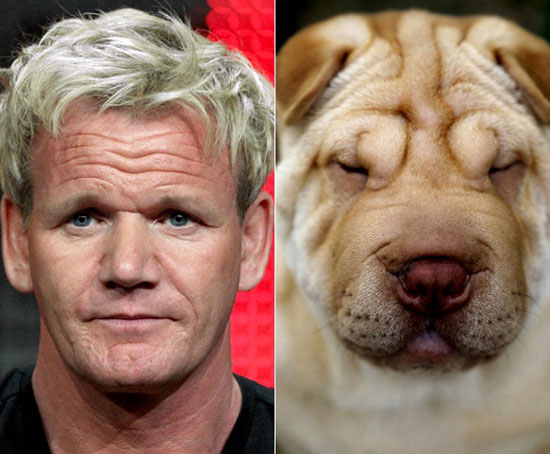 6. Donald Trump
It's really easy to make fun of "the Donald," especially his hair, spray tan and terrible political views. Honestly, we'd rather this goofy-looking sloth run our country.
7. Keira Knightley
The slim and slender Imitation Game actress' animal doppelgänger is this giraffe with plenty of attitude and luscious lashes.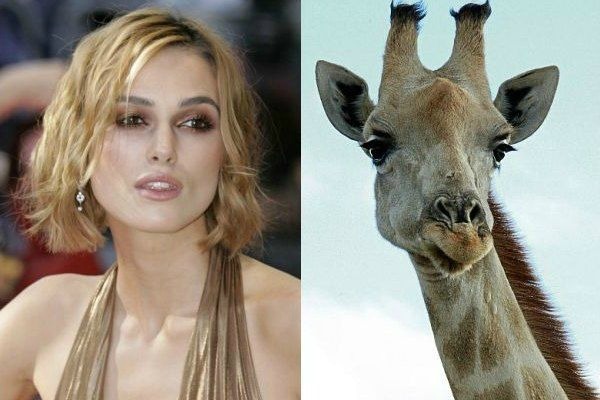 8. Anderson Cooper
Just more proof that Anderson Cooper is the definition of a 'silver fox.' Okay, that's a wolf, but you get the point.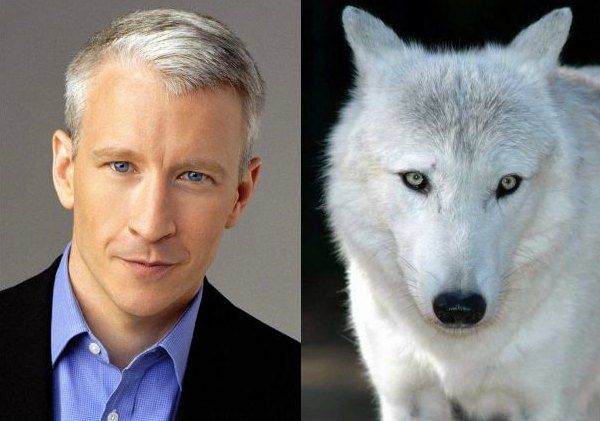 9. Wallace Shawn
Wallace Shawn is best remembered for his role as the lovable Mr. Hall from the Clueless series. His clueless expression here matches him up perfectly with this smug seal.
10. Kristen Stewart
We're surprised that Kristen Stewart's meme isn't 'the grumpy cat,' because she's frequently photographed with an emotionless scowl. Both K-Stew and this hairless cat look more unimpressed than Simon Cowell during American Idol auditions.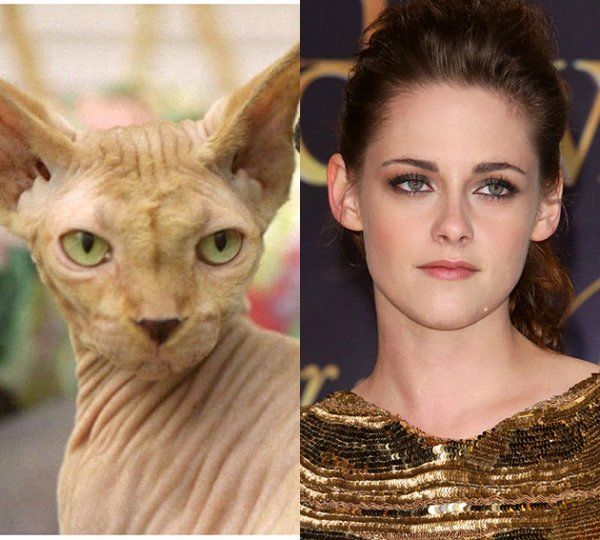 11. Sofia Vergara
There's no denying that Sofia Vergara is one of the most beautiful women in the world, but there's also no denying that when she laughs she looks just like a cackling hyena.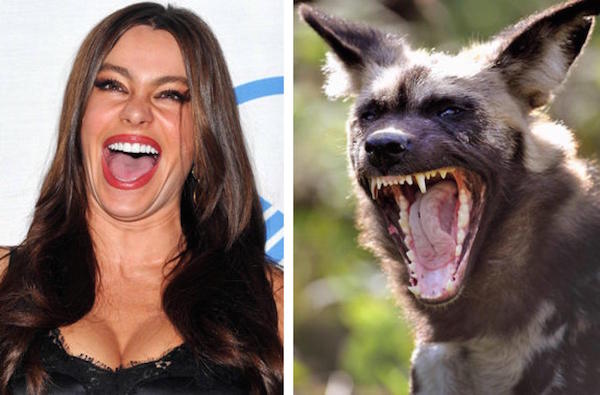 12. Dr. Phil
This seal is making the same expression Dr. Phil makes when he earns $80 million a year for offering very obvious advice to his "patients."
13. Nicki Minaj
Nicki Minaj is famous for her over-the-top hairstyles and this fish is giving the "Anaconda" singer a run for her money in the primping department.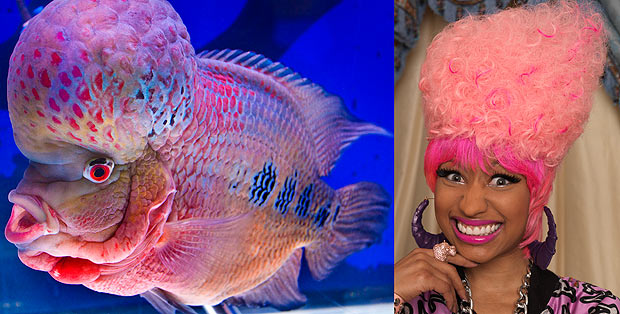 14. Sir Richard Branson
Which one is Richard Branson?