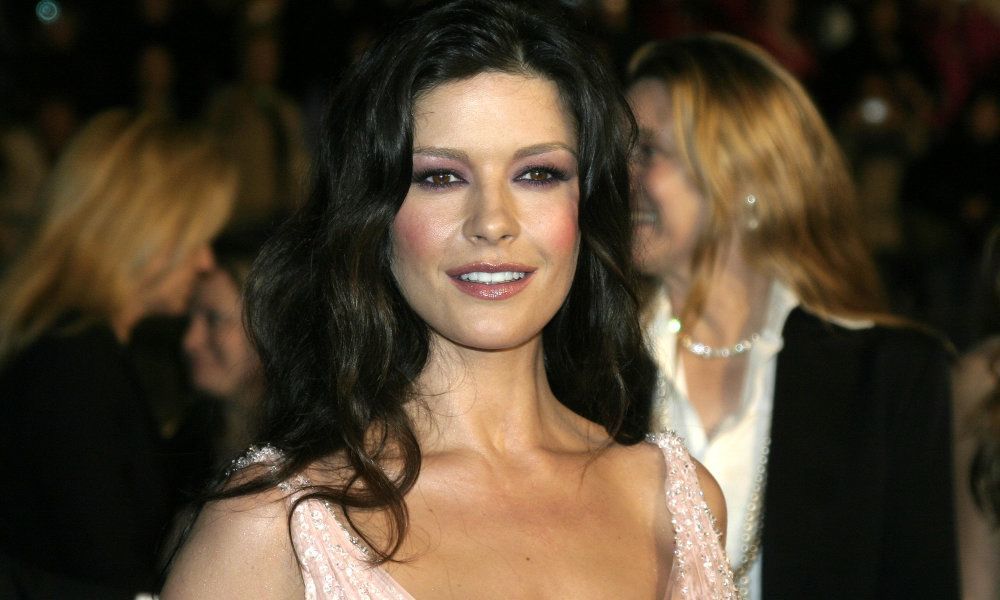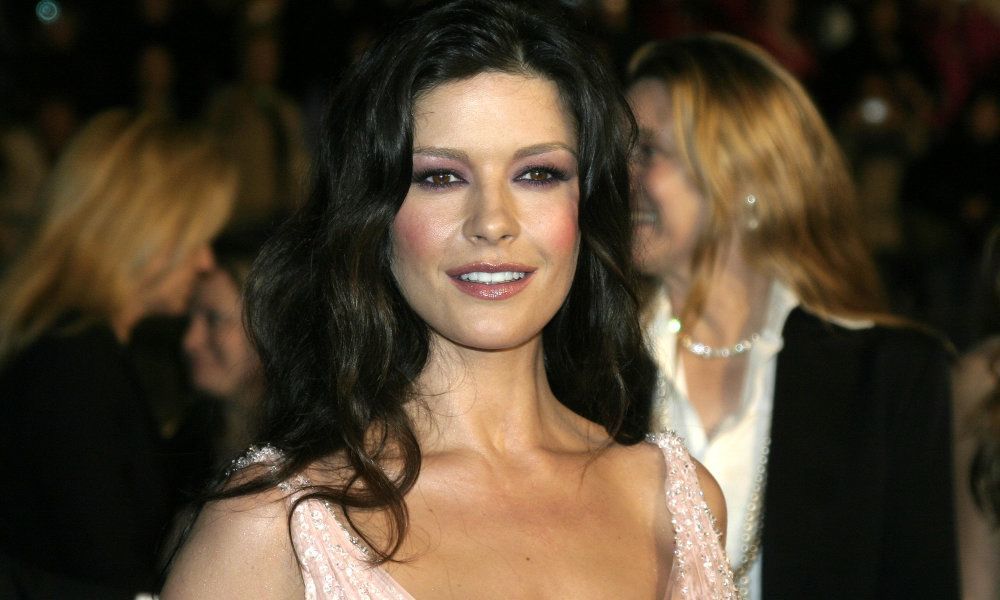 Most stars have a history in various forms of the performing arts, but some of them got their start in different ways than others. Several, in fact, hit the stage as strippers to make a living before they got their big break. Check out the following celebs – both male and female – who used to take it off on stage to pay the bills. There are actually a couple of Oscar winners on the list!
1. Channing Tatum
Most people know that Channing Tatum worked as a stripper before he became famous. That body and those moves came in handy when he landed a starring role in the Magic Mike films. In fact, those films were loosely autobiographical about his experiences as a male exotic dancer at a "stripper convention". Dancing of all kinds has been a big part of Channing's life. It also lead him to his wife Jenna Dewan when they costarred in the dance movie Step Up. Undressed or fully clothed, we just like to look at him.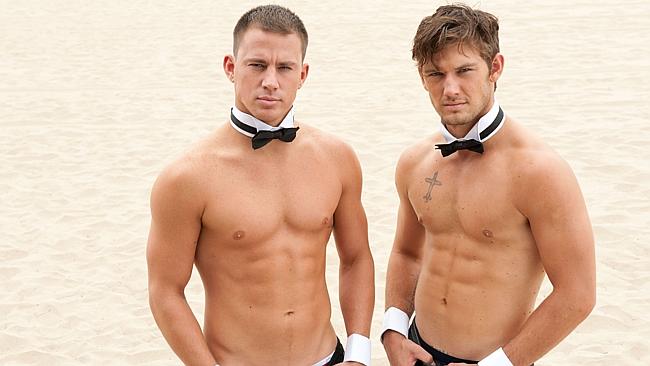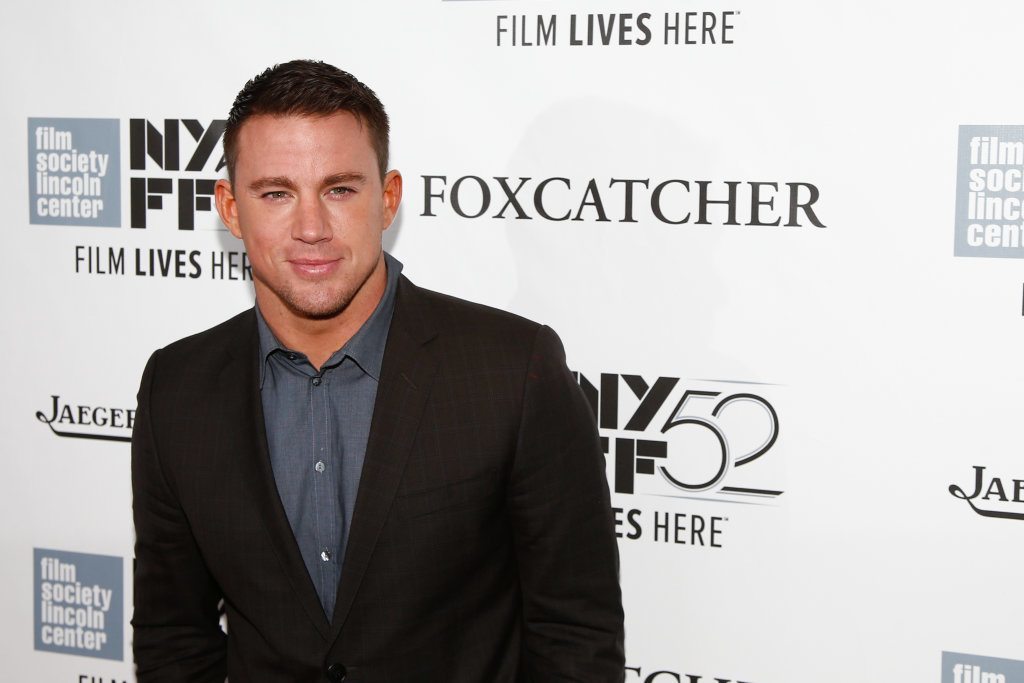 2. Lady Gaga
Lady Gaga grew up in a relatively well-off family but started working the pole at the age of 18 anyway. She seemed to have been born with a flair for the dramatic and hasn't slowed down, although her career has progressed considerably since her stripper days. "I made more money stripping than waitressing. I didn't show too much — I was a burlesque dancer. Because my family's European, for me it wasn't that weird and I didn't do anything super seedy — although my dad didn't think so."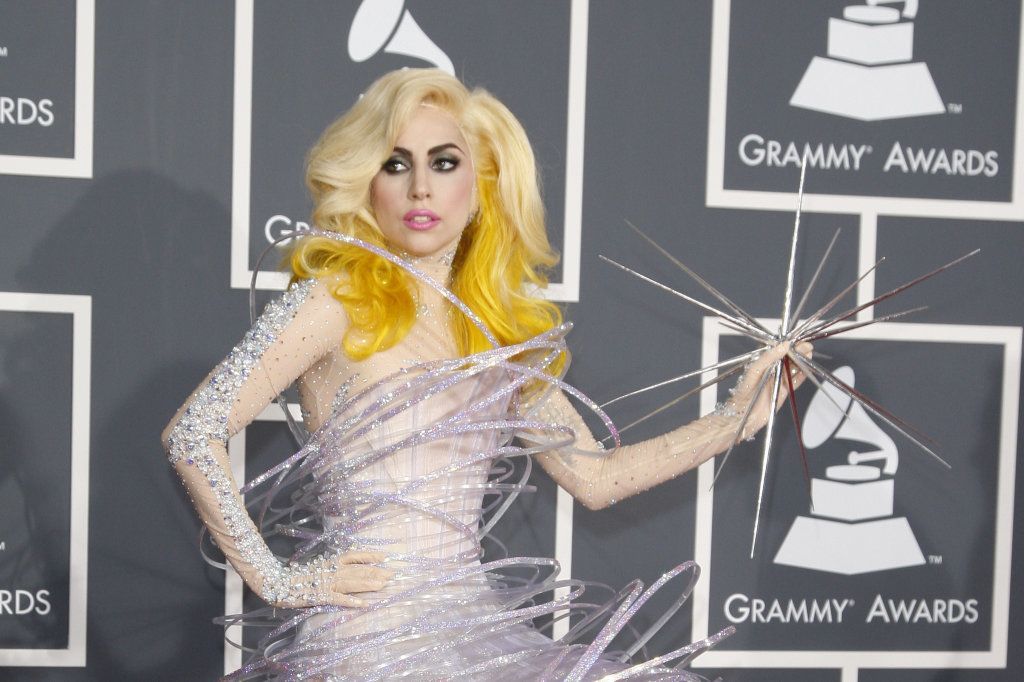 3. Nene Leakes
Nene Leakes made it big as a reality star on the Real Housewives of Atlanta before getting some real acting gigs on some Ryan Murphy's shows. She had a role on Glee, and an even bigger role on The New Normal. Before she found fame, she started out stripping for a living (making $1000 a night!) and has even said that she enjoyed it at the time.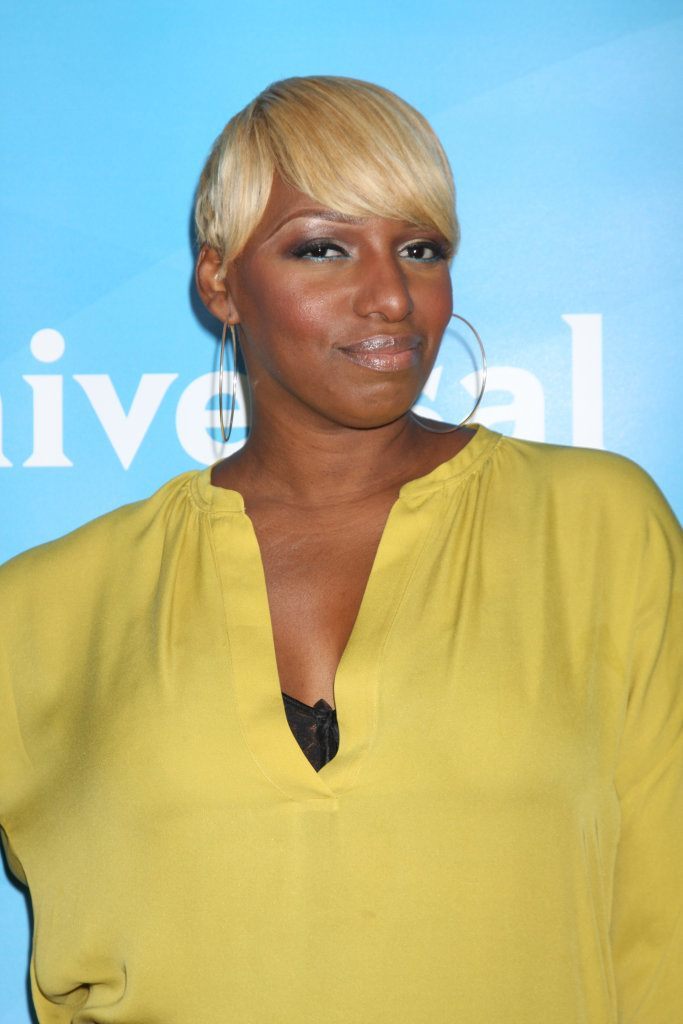 4. Brad Pitt
When Brad Pitt was in college at the University of Missouri he was part of a dance club called the "Dancing Bares." According to one of his frat brothers: "When a girl from one of our sister sororities turned 21, the Bares – there were seven of them – would put her in a chair and come out butt-naked with pillowcases on their heads and do a choreographed dance for her. The girls would be laughing so hard. It was great!"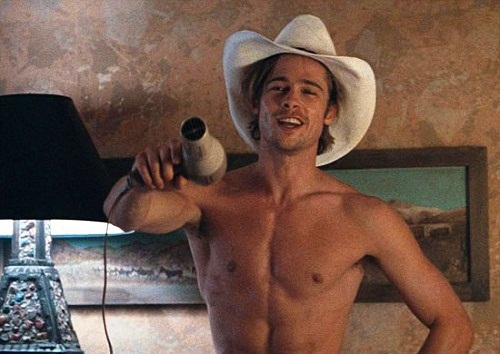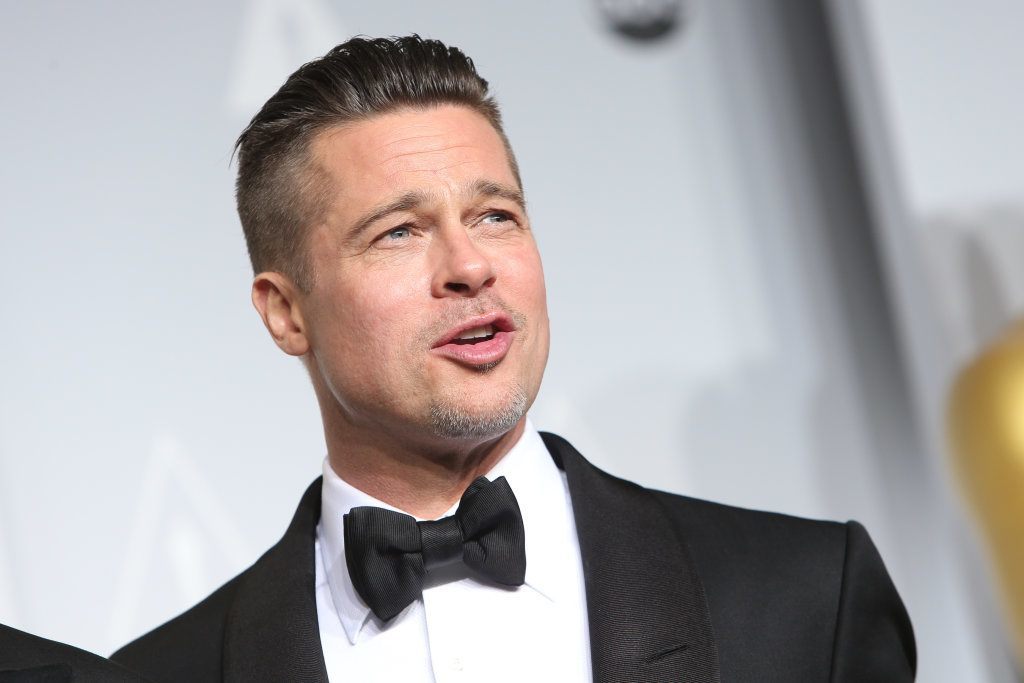 5. Catherine Zeta-Jones
This one might be a bit of a surprise. Classy Catherine Zeta-Jones once worked as a stripper to save up money for her acting career. She drew the line at posing for nude photos, though. Supposedly Catherine needed a chunk of cash to get a nose job that she thought might help her literally put her best face forward in Hollywood. Seems to have worked, as she took home the Best Supporting Oscar for Chicago a few years back.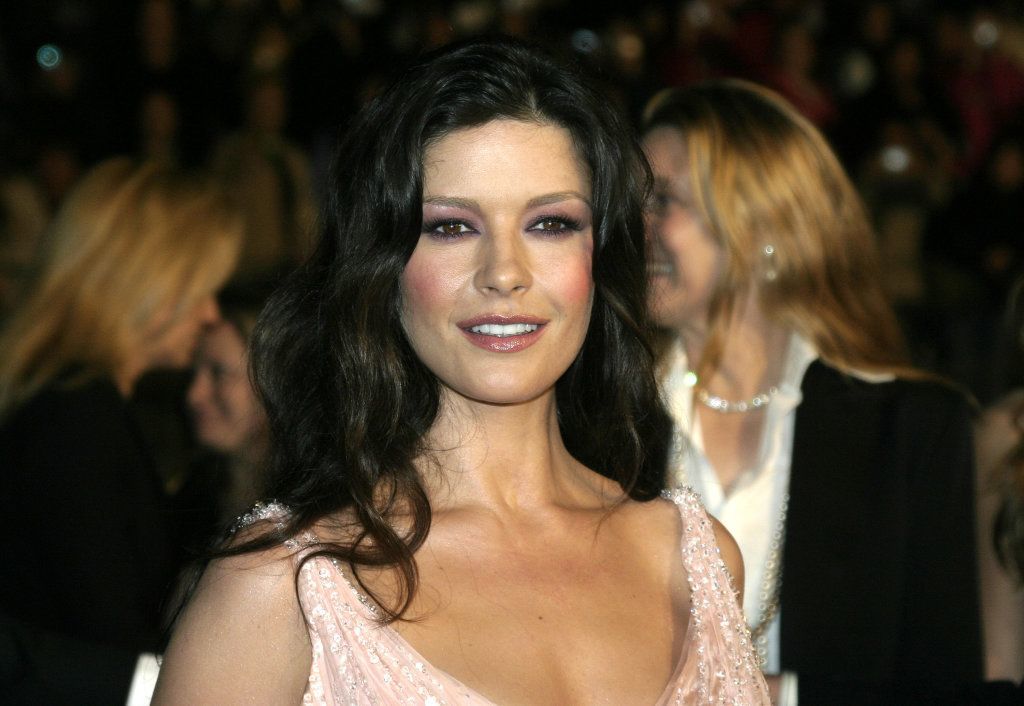 6. Javier Bardem
The Oscar winning Spaniard once tried his hand at stripping – at least for one weekend. He says he was terrible at it, so he quit. Hmm, we'd like to be the judge of that!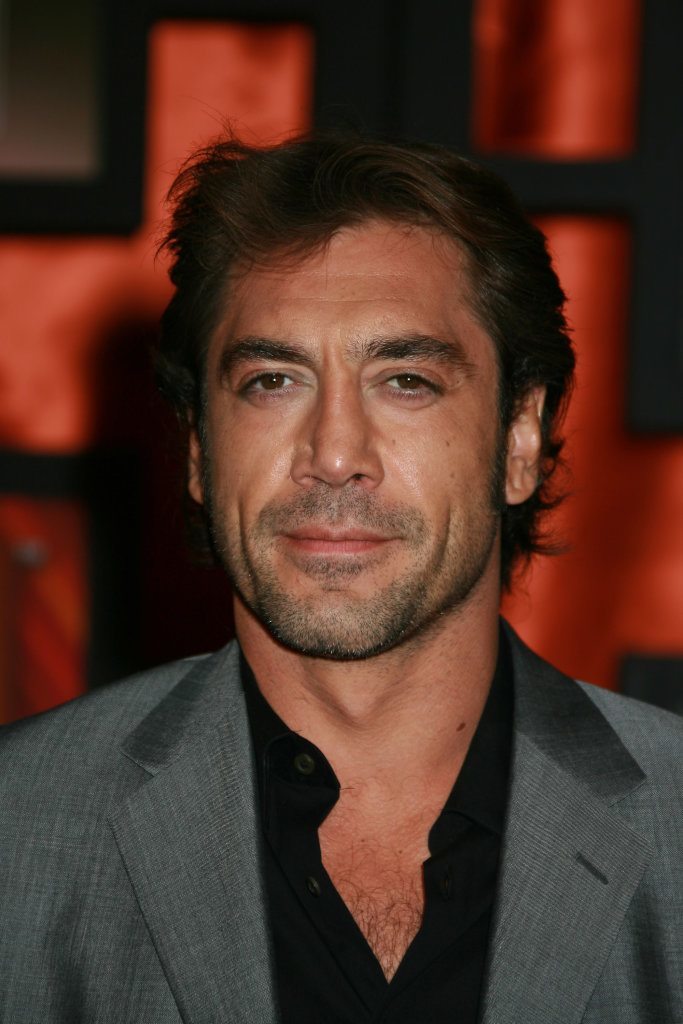 7. Carmen Electra
Carmen Electra has always flaunted her sexiness as a model and actress, so it's not entirely surprising that she once worked as an exotic dancer as well. It's not that much of a stretch from jogging around in a Baywatch swimsuit. She even put out an Aerobics Striptease workout video. When you don't have a lot of natural acting talent, a girl's gotta work what she has.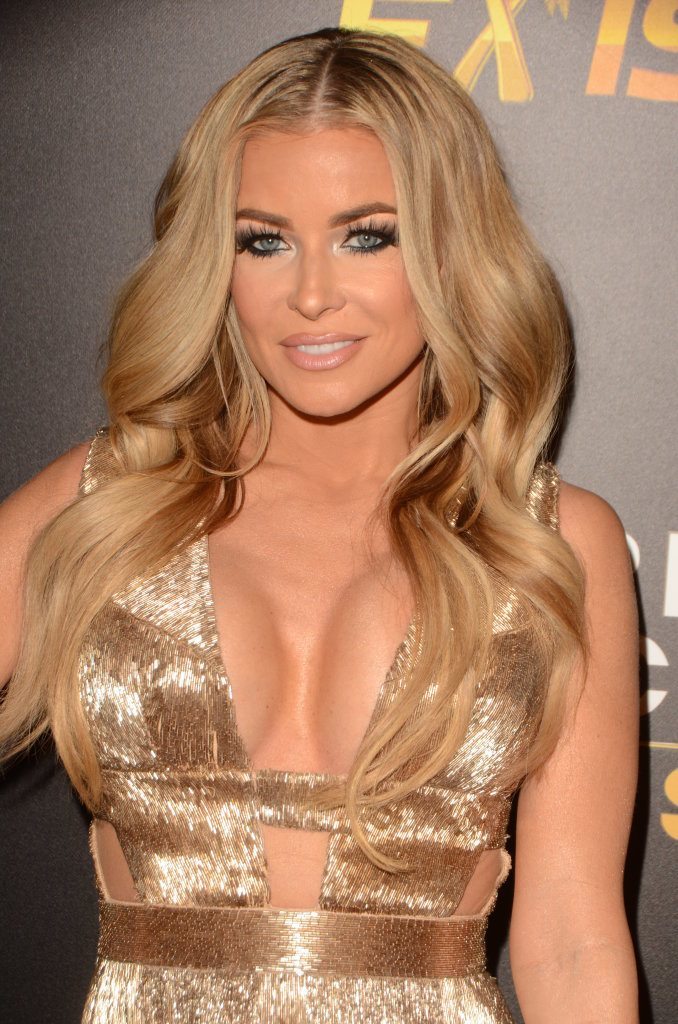 8. Diablo Cody
Diablo Cody made it big when she wrote the Oscar winning screenplay for the movie Juno, but prior to that she worked as a stripper to make ends meet. She actually wrote a book about the experience called Candy Girl: A Year in the Life of an Unlikely Stripper. There just might be a movie idea in there somewhere…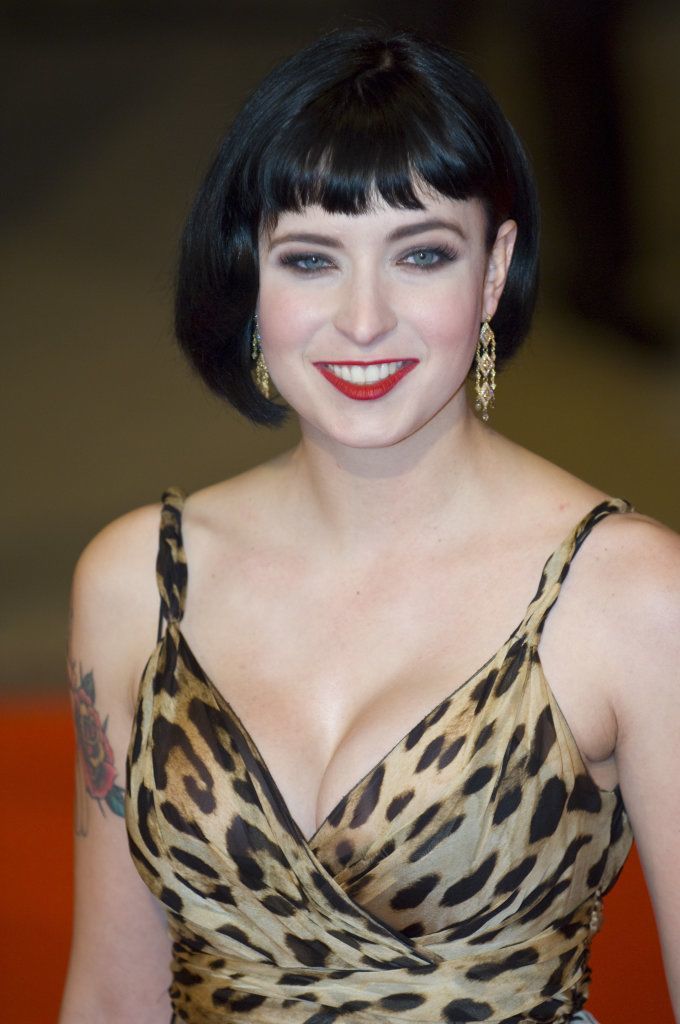 9. Eve
Rapper Eve worked as a stripper for a month when she was 18 and short on money. She has no regrets about it and actually credits the experience for helping her find herself. "Rappers talk about drug dealing before they made it and it's not a big thing, but me stripping is? Come on. That was a hustle, too." She's got a point.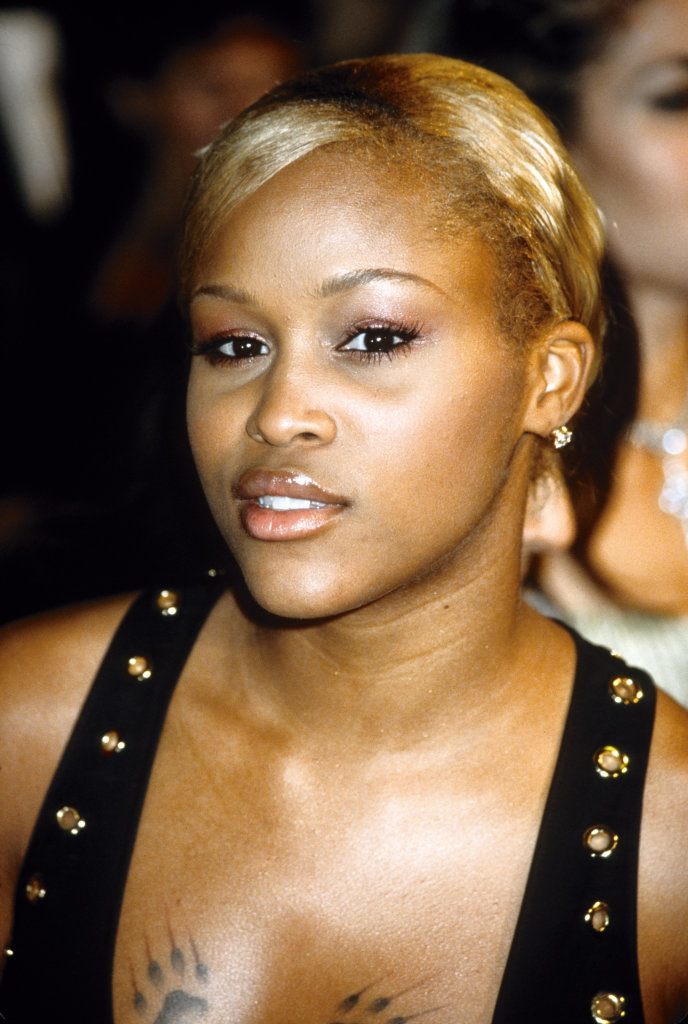 10. Chris Pratt
Chris Pratt has admitted to working as a stripper in his late teens and performing at bachelorette parties. "I was always a very much naked person. I loved to always get naked. I was very free, so I thought, I may as well get paid." Now that he's gone from "dad bod" to buff guardian of the galaxy, we wouldn't mind paying to see his chiseled abs on the big screen more and more.
11. Courtney Love
Courtney Love worked as a stripper and actually credited that time as allowing her to save up the money she needed to start her band Hole. "I didn't just work at Jumbo's, I worked at Nude, Nude, Nude! Century Lounge near the airport. I worked at Seventh Veil. But Jumbo's did give me more consistency. I got to work in the day. To me back then, 300 bucks in a day was fine. I was able to do the kind of stripper economy which is … for every $5 I made, I would give Eric Erlandson three of them and that's how we bought our van and we bought our backline."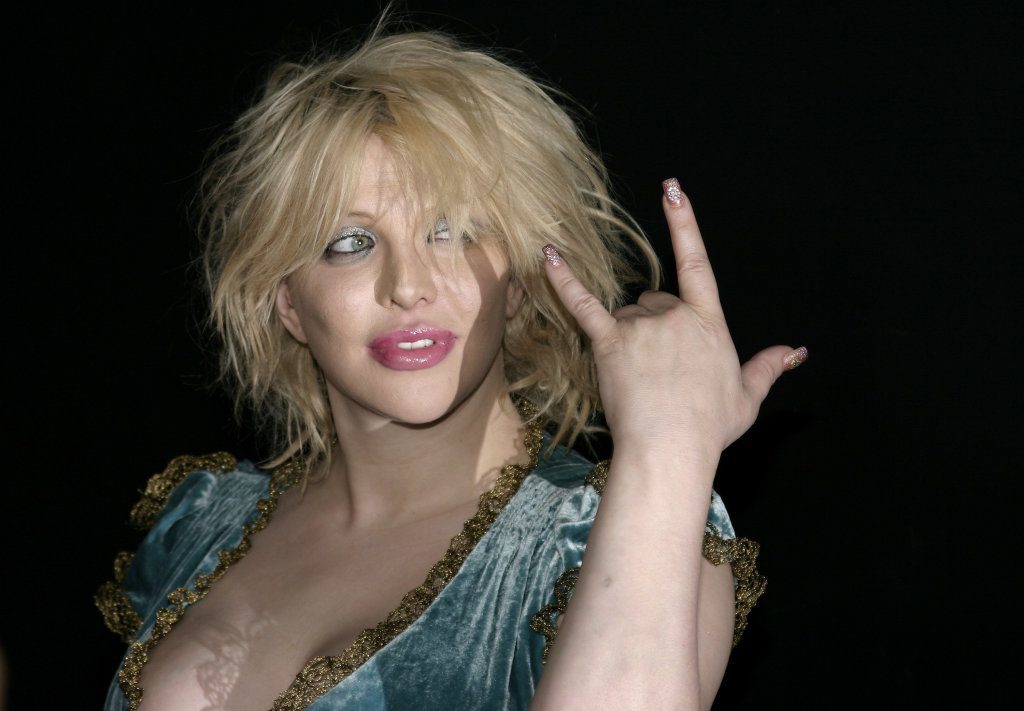 12. Mark Consuelos
Former soap star Mark Consuelos seems like an unlikely candidate for stripping thanks to his wholesome acting career and family life, but at one point in time he danced in a Florida nightclub. His wife Kelly Ripa supposedly has no issue with his past.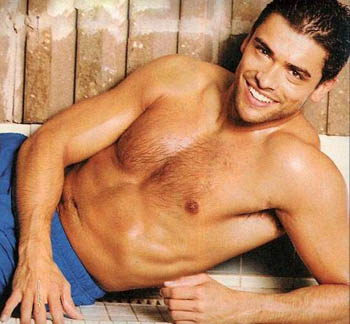 13. Mike "The Situation" Sorrentino
Mike Sorrentino found fame as The Situation on MTV's Jersey Shore, and before that he worked as a stripper. It's not entirely surprising news based on his interest in showing off his body as much as possible, even when he's walking the red carpet.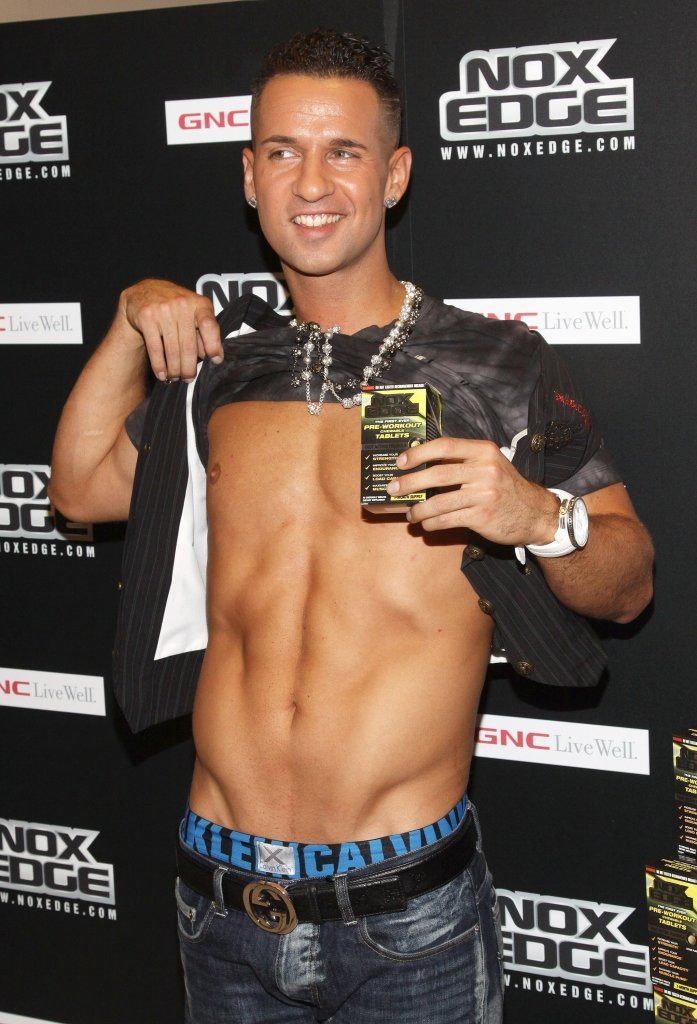 14. Dita Von Teese
Before Dita Von Teese became one of the most successful burlesque dancers around, she worked the pole as a stripper. Here's her explanation of the natural progression: "I started working in a lingerie store and that is where my love with vintage style, especially vintage lingerie, started. Then I started looking at pin-ups and I became obsessed. I did my research and learned most of the pin-up girls were burlesque dancers. From there, I started working in a strip club in the early '90s because I wanted to emulate burlesque. From there, I got a following, the show got much more elaborate and here I am."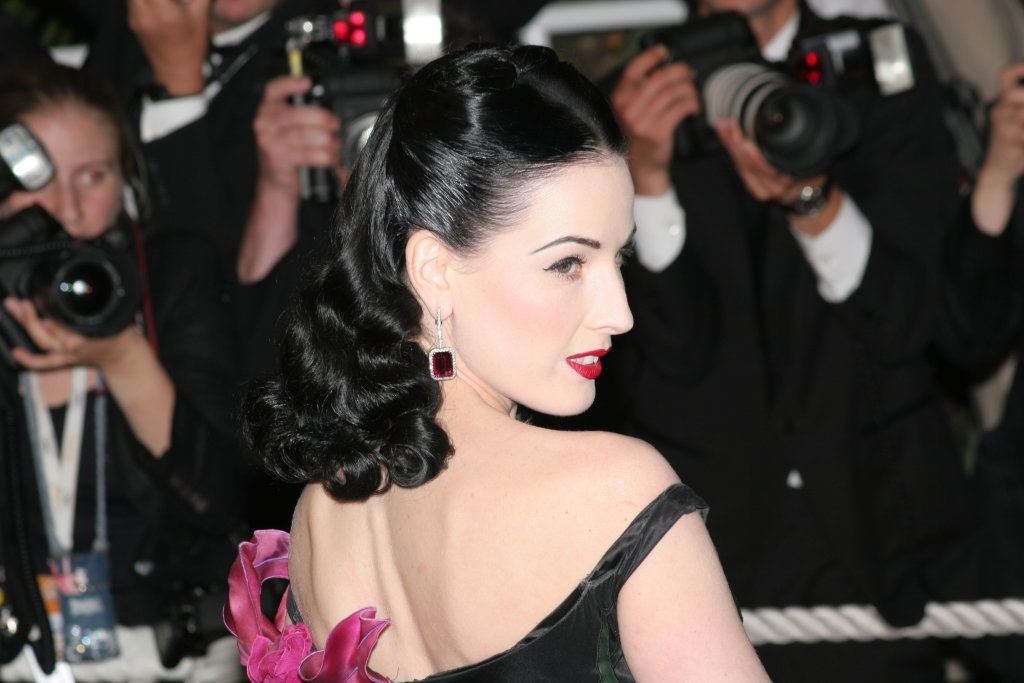 15. Renee Zellweger
Oscar winner Renee Zellweger did not actually gyrate on stage in the buff, but she did work in a strip club. When she was 18, she took a waitressing job at Sugar's Go-Go bar in Texas before moving to Hollywood. The bar's manager said, "Like any other beautiful woman who's ever waitressed here, Renee was eventually asked if she wanted to dance topless but she declined."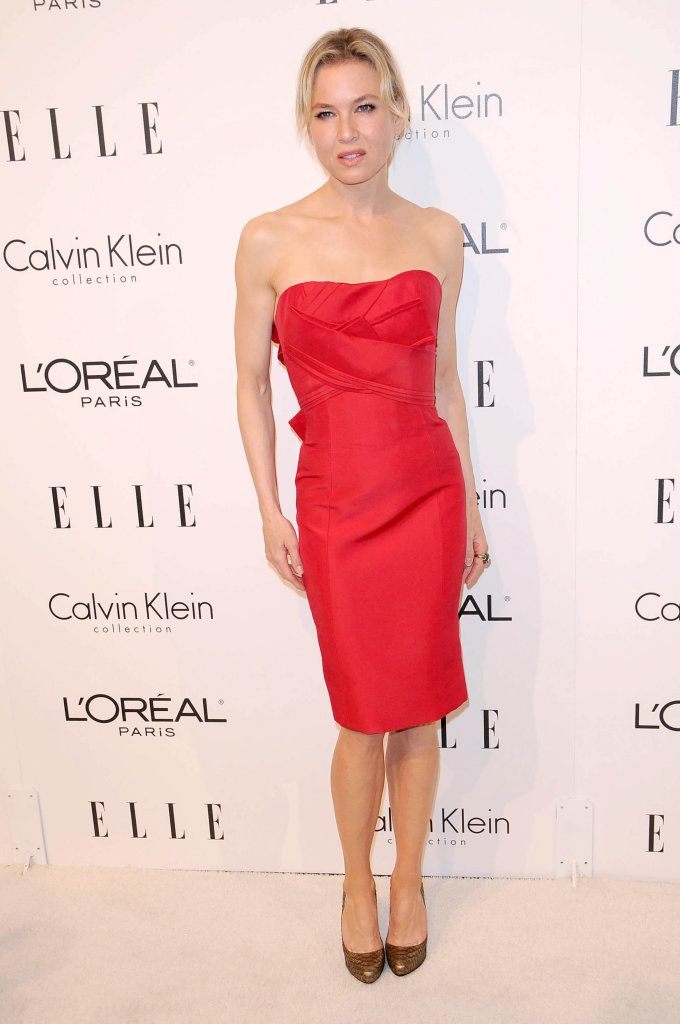 16. Amber Rose
Model Amber Rose mostly became famous for dating Kanye West and marrying Wiz Khalifa. She has been open about her past as a stripper in South Philadelphia. She first started dancing at the age of 15 and didn't love it then, but by the time she was 18 she says it was the best time of her life. She kept it up until the age of 25, and is certainly not shy about showing off her body today.