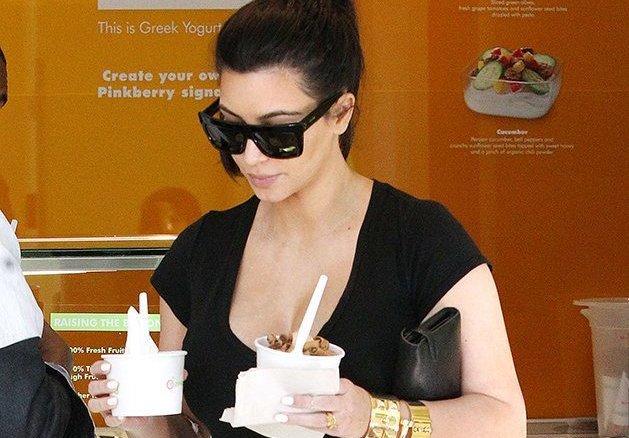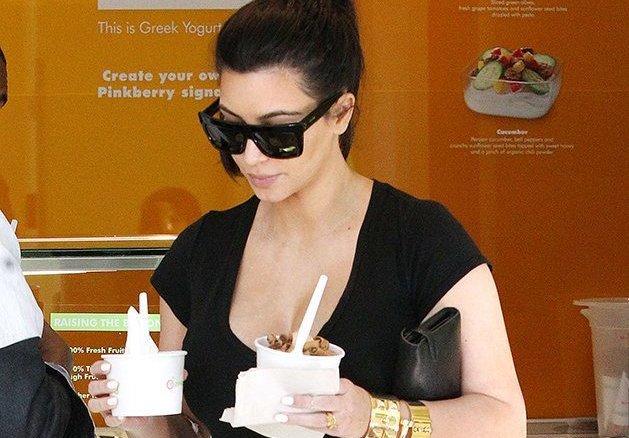 With Caitlyn Jenner's release to the world, Kim's second pregnancy announcement was a bit overshadowed. But yes, Kim and Kanye are in fact having another baby in December, and no, they will not be naming their child South or East. However, Kim will be eating a lot of Pinkberry, as she claimed frozen yogurt was one of her major cravings while pregnant with first daughter North. Here are eight times Kim Kardashian went to Pinkberry. Of course she always looked flawless indulging her sweet tooth.
1. She Even Craves It Without Being Pregnant
This is Kim from 2010. We can tell because her make-up and styling is different. This is definitely a pre-Kanye West outfit. Here we can see Kim stepping out of Pinkberry in LA, during the middle of the summer dressed in a fur vest and 4-inch studded heels. She even desserts in designer duds.