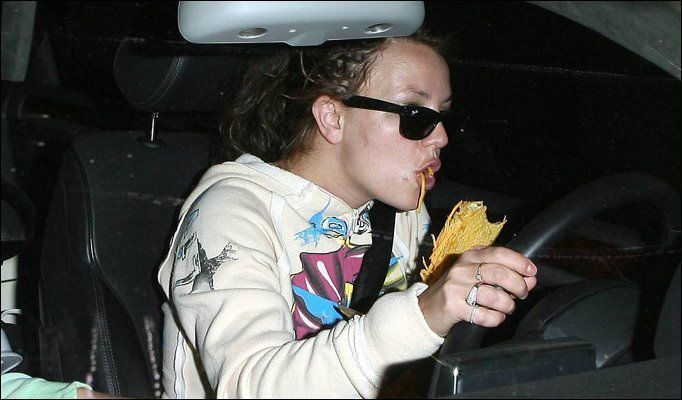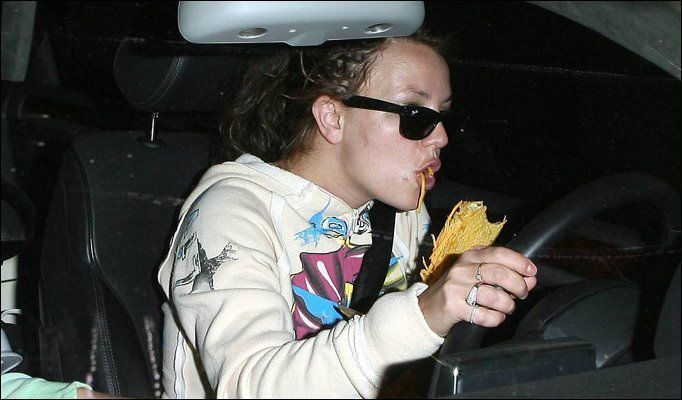 We always see those articles that try and tell us that celebrities are just like "us" – grocery shopping, buying Starbucks, doing laundry. But these are nine Hollywood stars gorging on junk food who prove that even our favorite flawless celebrities can't refuse a Big Mac. It's refreshing to see these celebs chowing down without a care in the world.
1. Beyonce and Jay Z
Even the most powerful couple in the world (don't tell Kanye and Kim) can't refuse a McDonald's Happy Meal. Here's Bey and Jay snacking courtside at a New York Knicks game. At least they're practicing portion control by ordering a kid's meal.