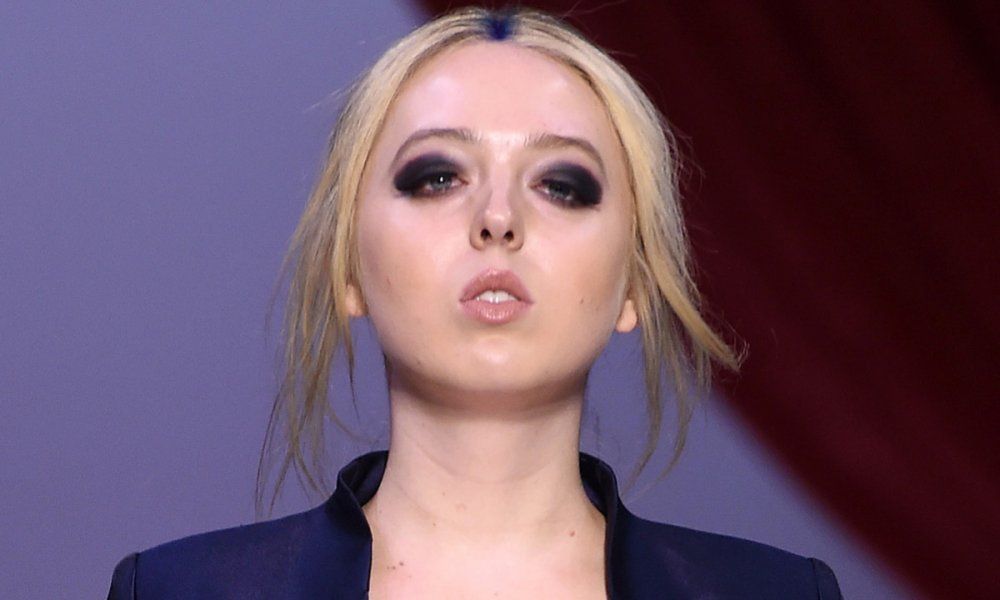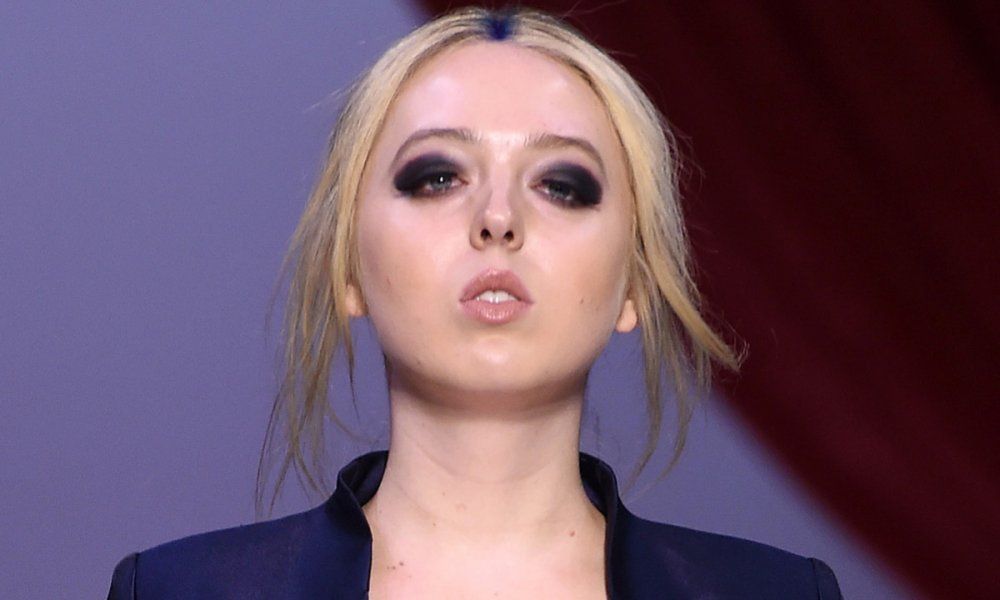 We've been mired in election season for so long, that it seems impossible that there are any stones still left unturned. In particular, GOP candidate Donald Trump has had billions of dollars of free coverage given to him by the media. So much so that it would seem as though his life is a relatively open book. And yet, for all the coverage heaped upon Trump's current wife, Melania, and his children, Ivanka, Donald Jr., Eric, and Barron, there is one member of the family who seems to avoid the spotlight at every turn: Tiffany Trump. For a family who seems so focused on winning Donald Trump the election, Tiffany's absence is somewhat pronounced. Why is it that Trump's youngest daughter stays so quiet while the rest of the Trump clan has hit the campaign trail? Let's find out.
1. Who is Tiffany Trump?
Tiffany Trump is the 23-year-old only daughter of Donald Trump and his second wife, actress Marla Maples. Born in West Palm Beach, Florida, Tiffany was named after famed New York jewelry store, Tiffany & Company. It was a tribute to Donald Trump's purchase of the air rights above the store, a business decision that helped Trump build his most famous monument, Trump Tower.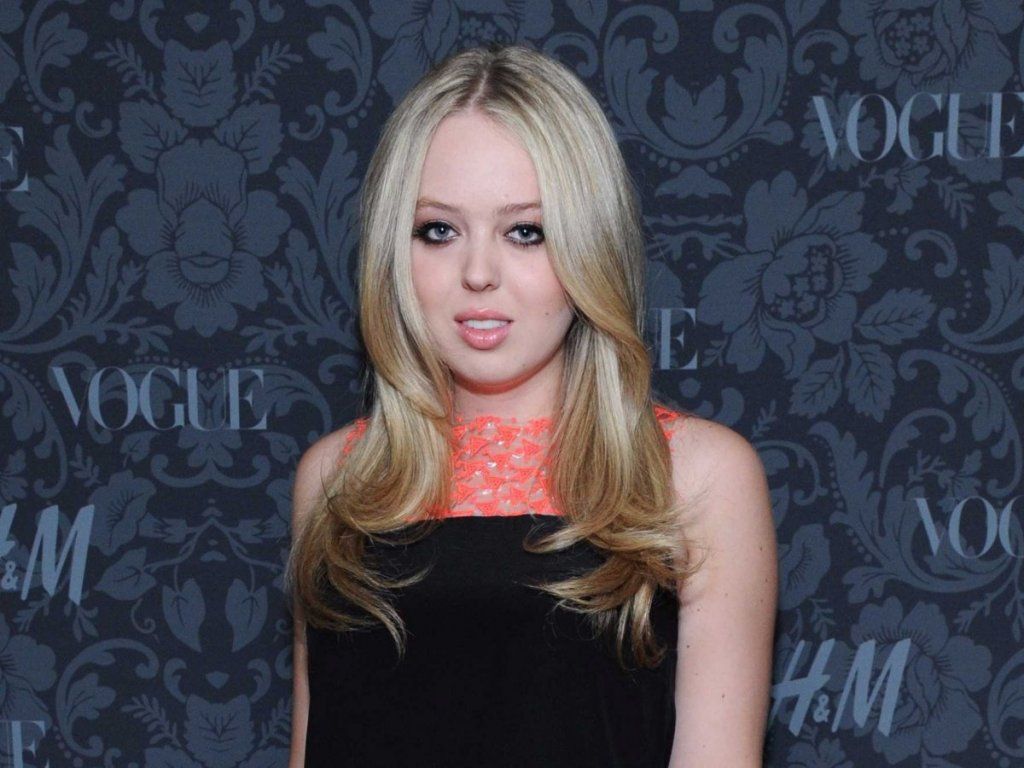 2. The Marla Maples-Donald Trump Divorce
Tiffany was just six when her parents officially divorced in 1999 after a two-year separation. Actress Marla Maples and Donald Trump had been married for six years, following a high profile affair that effectively ended Trump's relationship with his first wife, Ivana. Though the end of the marriage was reportedly rocky, Maples herself has never publicly bashed Trump, even calling him "vulnerable" (in a positive way).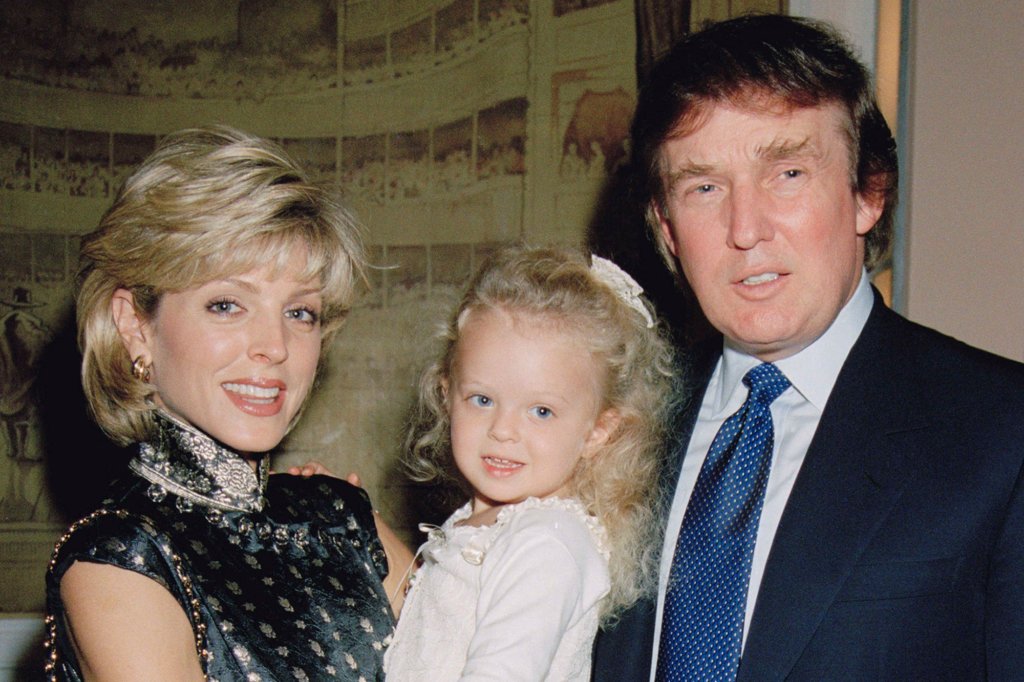 3. She Was Largely Raised By Her Mother
After her parents' divorce, Tiffany was raised primarily by her mother on the West Coast. Though Marla Maples never spoke ill of her former husband (there were rumors she was paid to keep quiet), all given impressions of Tiffany's childhood indicate that the Donald wasn't exactly the most present father.
4. Trump Didn't Follow His Own Daughter on Twitter Until a Few Months Ago
For a man and politician who has spent so much of his time and effort preaching to the people from his Twitter soapbox, it's somewhat suspicious that Donald Trump didn't start following his daughter on Twitter until others pleaded for him to do so. She's the 39th person he followed and he's currently only following 41, so what does that tell you?!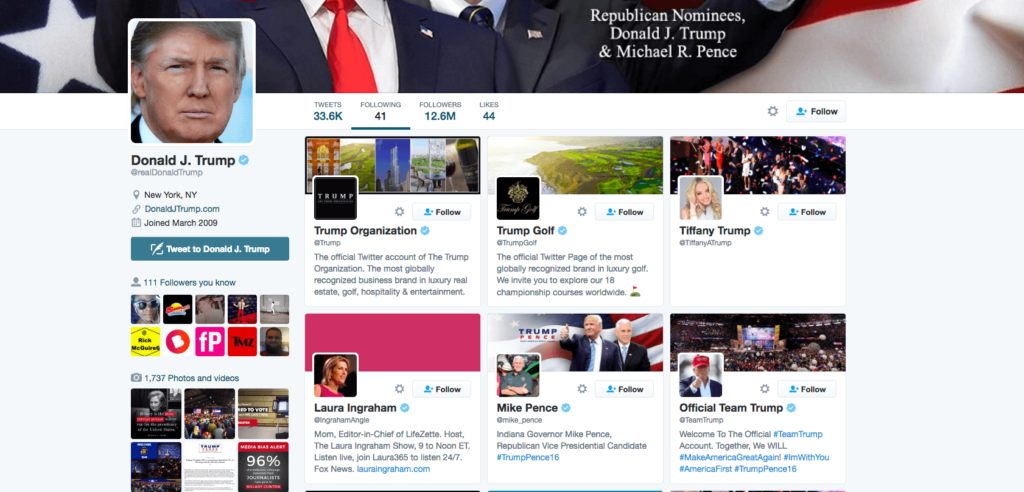 5. Tiffany Trump Just Wants to be "Like a Bird"
When you're campaign is scrambling for the youth vote, the last thing you want to do is turn them off by trotting out the daughter who's putting out late-nineties club hits post-2010. Yeah, Tiffany is trying her hand at a pop career . . . it's not going that well.
6. Rumor Suggests Tiffany Is the One Who Leaked Trump's Tax Returns
Remember a few weeks ago when the media caught wind of the fact that Trump may not have paid taxes for upwards of two decades? To hear Twitter tell that story, the New York Times only got their hands on those returns thanks to Tiffany.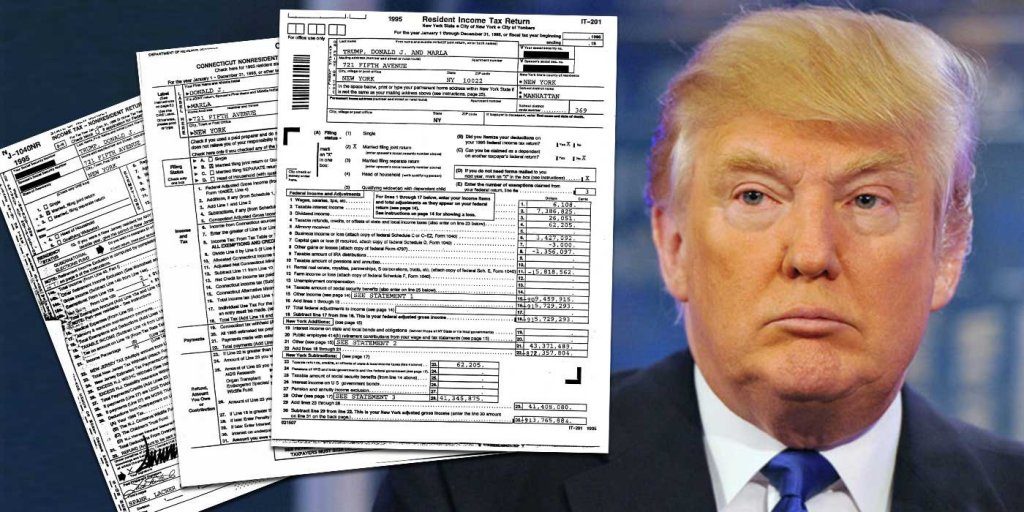 7. Tiffany Might Not Really Like the Donald Too Much
After the town hall debate between Clinton and Trump, Tiffany was seen greeting her father. Of course when she showed up and artfully restricted their greeting to a formal pat on the arm (as opposed to the kiss he'd leaned in for), it gave some folks the impression that Tiff isn't a big fan of her father's.
8. Tiffany Might Not Be Super Interested in the Job
One reporter suggested that Tiffany simply might not be up for the job of campaigning for her father. In a NY Times piece, Alessandra Stanley claimed that when she began looking into Tiffany, the Trump campaign not only threw up road blocks, they gave Stanley the distinct impression that the campaign believed Tiffany wasn't up to speaking to a reporter.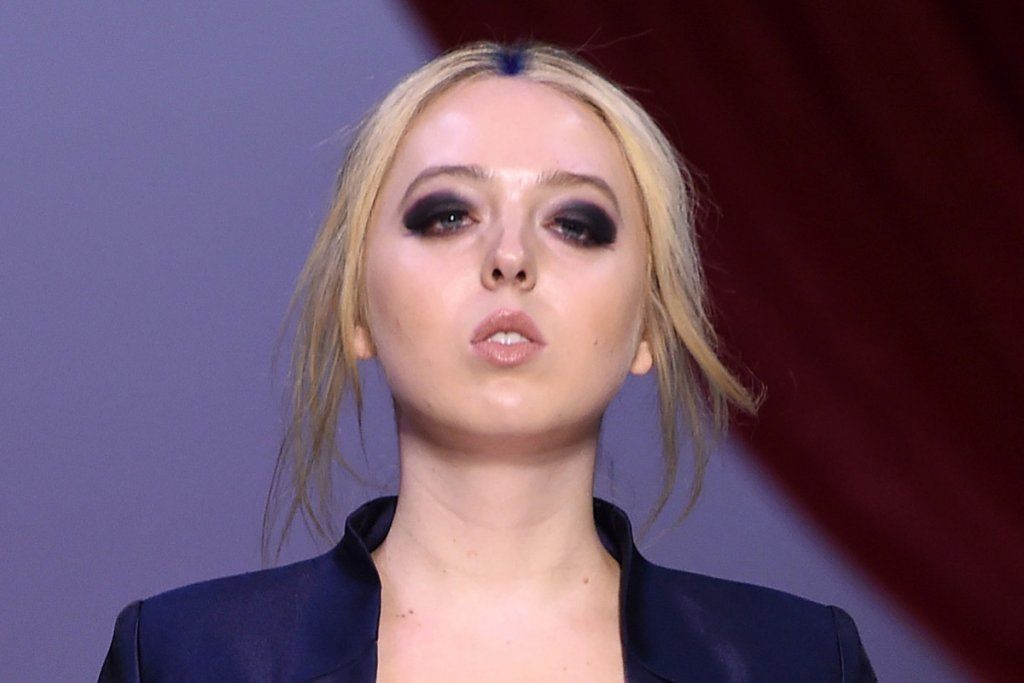 9. After Being Overlooked, Tiffany Might Not Be Eager to Give Back
Unfortunately for the young woman, Tiffany Trump has often been passed over in favor of her older siblings. For example, "she was left out of the biographical documentary of Trump shown at that convention, and was unmentioned in news articles that detail the advice his three older children are doling out as the race gets tighter." Perhaps Tiffany isn't eager to leap to the aid of a man who doesn't seem extremely interested in claiming her as his own.
10. Tiffany Isn't the Best Public Speaker
Tiffany has had the opportunity to speak on her father's behalf on more than one occasion. Unfortunately, most of the people who hear her speak are underwhelmed coming away. That's not to say that Tiffany isn't charismatic, she very well might be if she was speaking on a topic about which she was passionate. One outlet said that Tiffany's speech at the RNC, "served only to make [Donald Trump] seem more strange and aloof."
11. She's a Little Too Career-Focused to Hit the Campaign Trail
Okay, here's a possible reason that's not exactly scandalous. Is it entirely possible that Tiffany Trump largely stayed off the campaign trail because she's attempting to move on to law school? Tiffany was an exemplary student at the University of Pennsylvania (an Ivy League institution) and she's recently begun studying for the LSATs. It's boring, but it's entirely possible she's missed a lot of events because she was studying.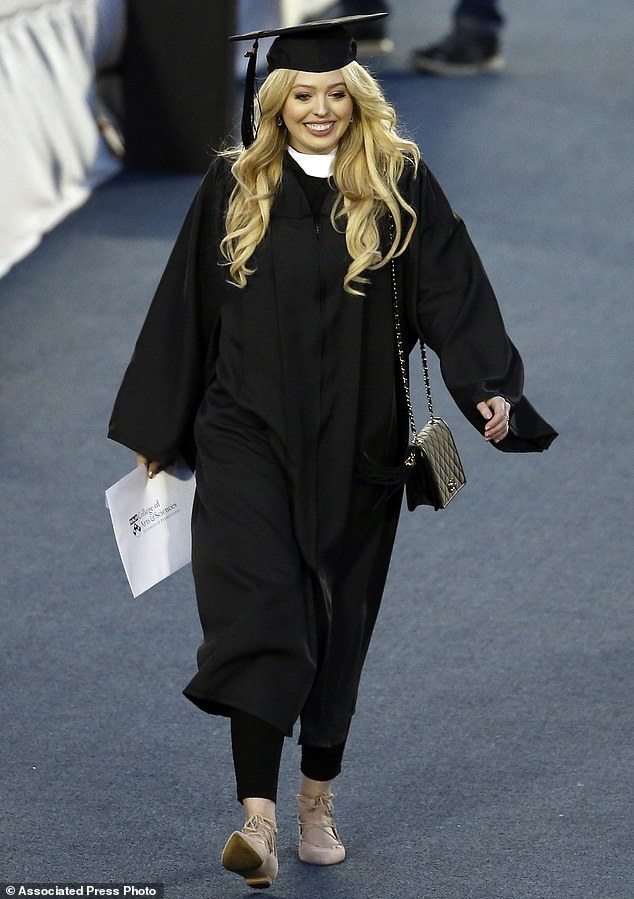 12. She's Dating a Democrat
It's probably not a great look for the Republican candidate for President to have a kid who's breaking party ties. Tiffany Trump has been dating known Democrat Ross Mechanic, for a while now. Sure, every young person goes liberal for a short stint in their early twenties, but a GOP candidate with a daughter who's publicly dating a Democrat — that just can't be celebrated.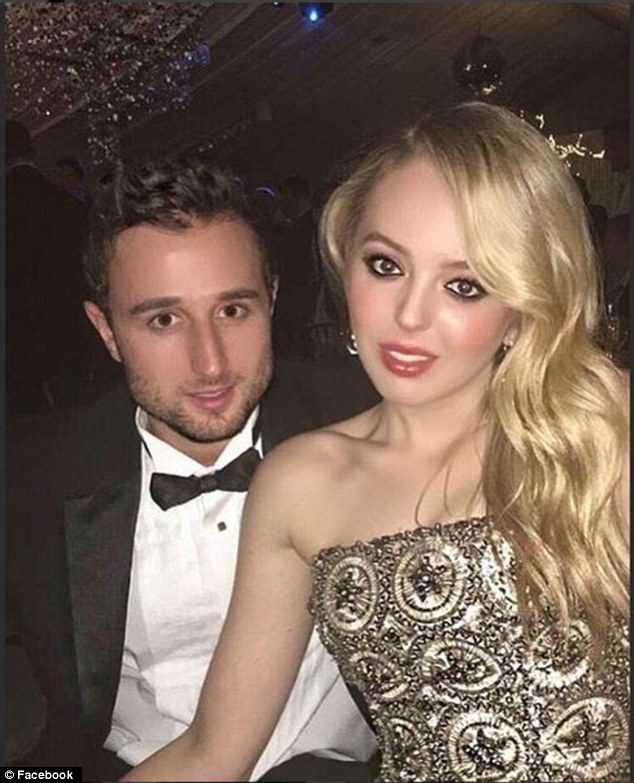 13. Tiffany Might Not Be Voting For Donald At All
Though she has been happy to come to the debates (even if she's sitting with the in-laws, her Ivy League education, West Coast upbringing, and actress mother, all point to the fact that Tiffany Trump might not even be a Republican. In other words on November 8th, it's likely she'll be casting her vote for Hillary Clinton.