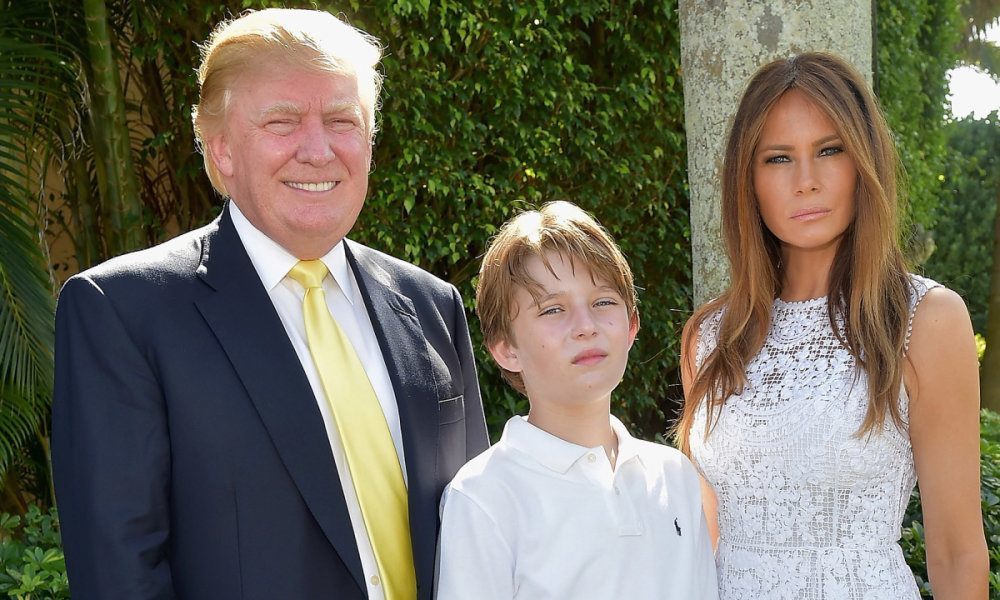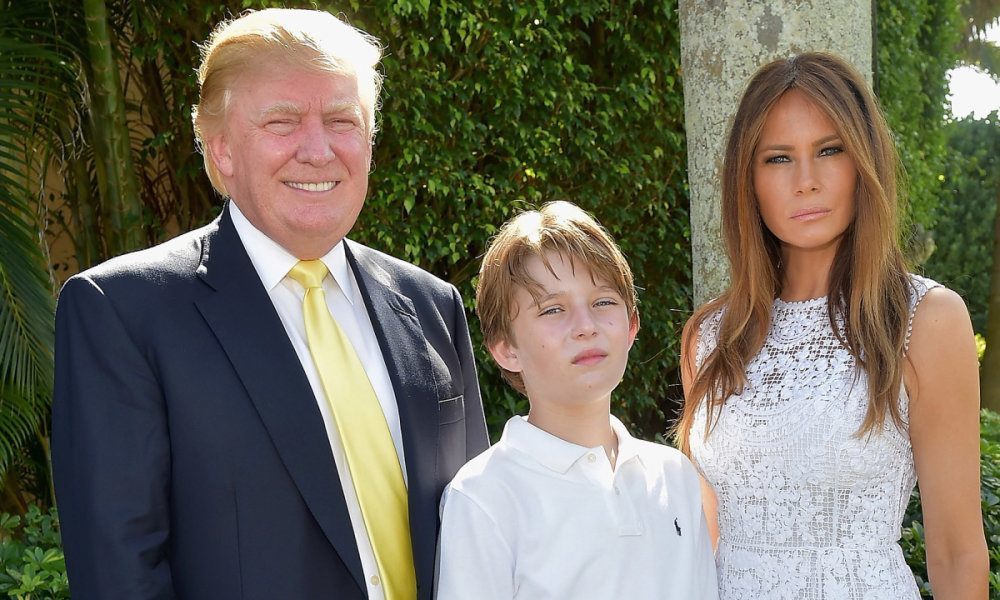 We haven't heard much about the littlest Trump in the media. Ivanka is certainly in the public eye, and her brothers, Eric and Donald Jr. are no strangers to publicity. Even Tiffany, Donald's 22-year-old daughter with Marla Maples, is occasionally in the spotlight. But Barron has mostly lived under the radar, as any 10-year-old kid of a public figure should. However, when that public figure is a billionaire businessman, reality TV host and presidential front-runner, we can't help but become curious about the boy. Let's learn a little about the lavish life of Barron Trump, perhaps the most privileged kid in America.
1. He Has his Own Floor in Trump Tower
Some kids don't even have their own bedroom. Young master Barron, however, has his own floor, one of three floors the family occupies as residents of Trump Tower's penthouse suite.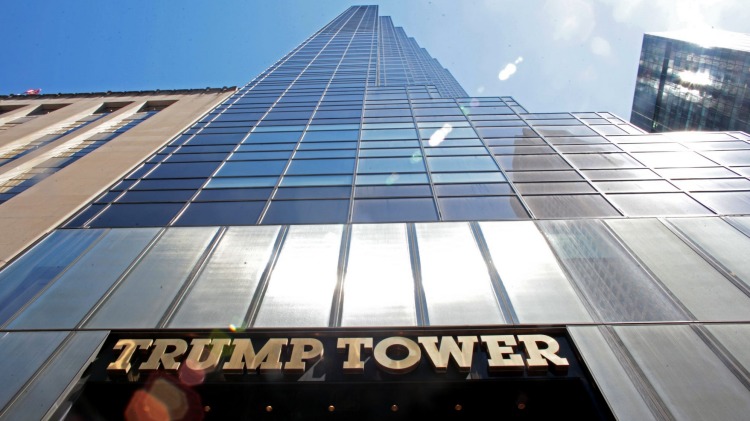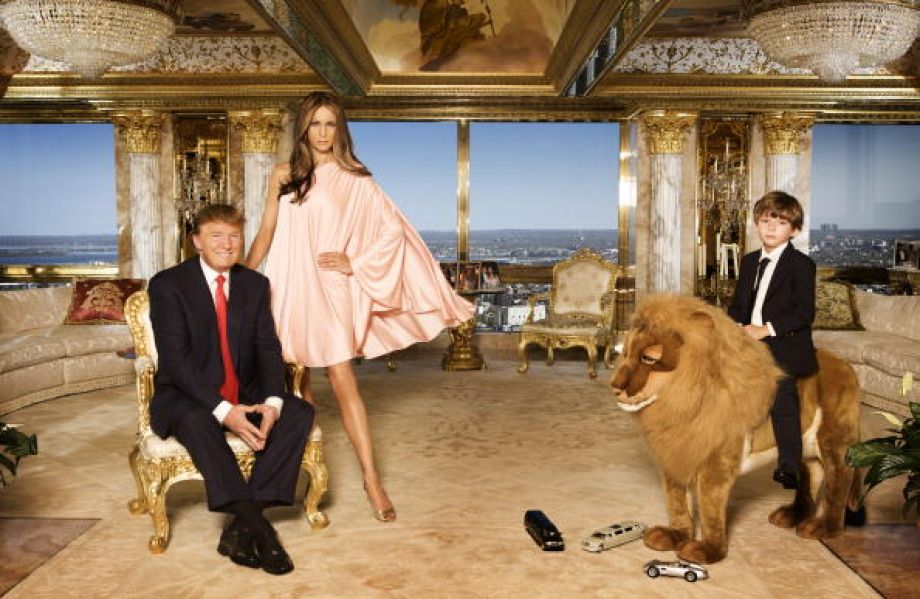 2. He's Literally Slathered in Caviar
Melania once told ABC News that she rubs caviar-infused moisturizer on her son every night after his bath. That's right. Caviar. It's a product from her skin care line, priced at $50 to $150 – but she probably gets a wholesale discount on that. Sure, the cost of this skincare regimen could help feed starving children around the world, but his skin sure does look dewy.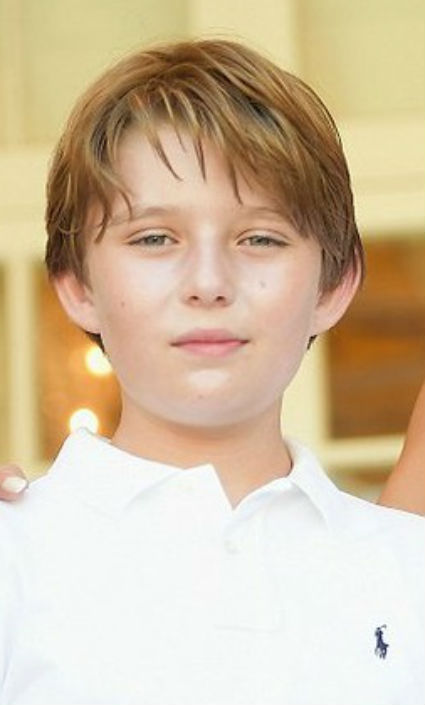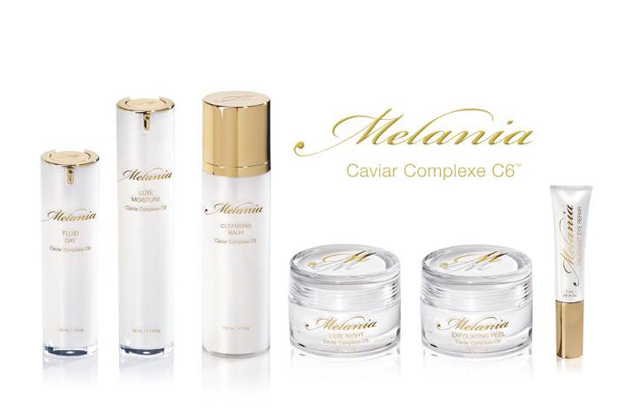 3. He Isn't Raised by Nannies
While the Trumps have all kinds of hired help, they insist that they take care of Barron themselves (although the claim that they have no nanny seems to be in dispute). At least Melania seems to be a hands-on parent. She cooks him breakfast, takes him to and from school, helps him with homework, escorts him to after-school activities and prioritizes quality time together in between her charity work and business responsibilities. Despite being a successful designer, she says, "I am a full time mom; that is my first job." Donald is a busy man, so he was never a diaper-changing dad. But they do spend some father-son time together and according to Melania, "They have beautiful respect and admiration for each other."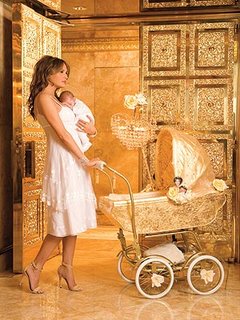 4. Homes Sweet Homes
Moving to the White House would be a downgrade for Barron. He's grown up in a three-level penthouse on Fifth Avenue that resembles the Palace of Versailles. It boasts 24-carat gold and diamond accents, hand-painted ceiling murals and gleaming marble. They also spend time at their Florida "beach house" Mar-a-Lago. Other properties include a grand summer retreat, Seven Springs, in Bedford, N.Y. that has 60 rooms, 15 bedrooms, three pools, a bowling alley and two servants wings, plus a Beverly Hills mansion with a tennis court, pool, spa, library and dramatic staircase.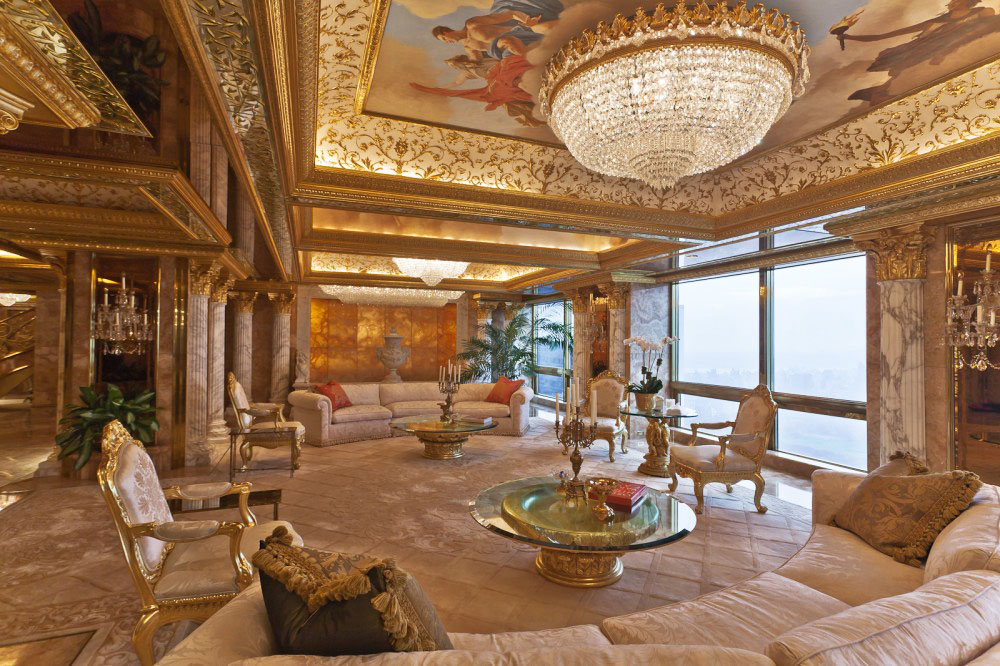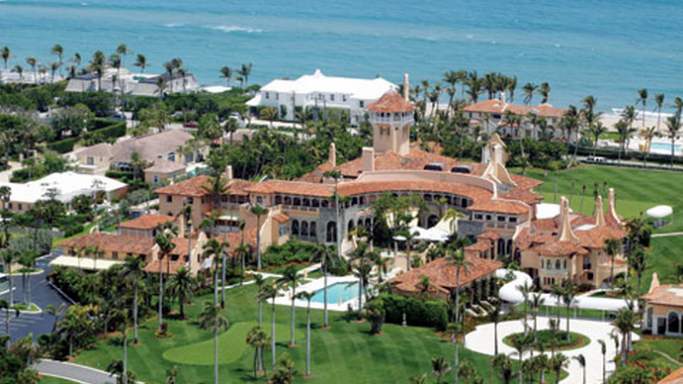 5. He's Picky About his Decor
When you live in the Trump Tower penthouse, interior design and decor is an important consideration. According to his mom, Barron has chosen to decorate the walls of his living space with an airplane and helicopter motif. However, he does not want this aviation theme on his bedding. He prefers clean and white covers. Kids can be picky like that.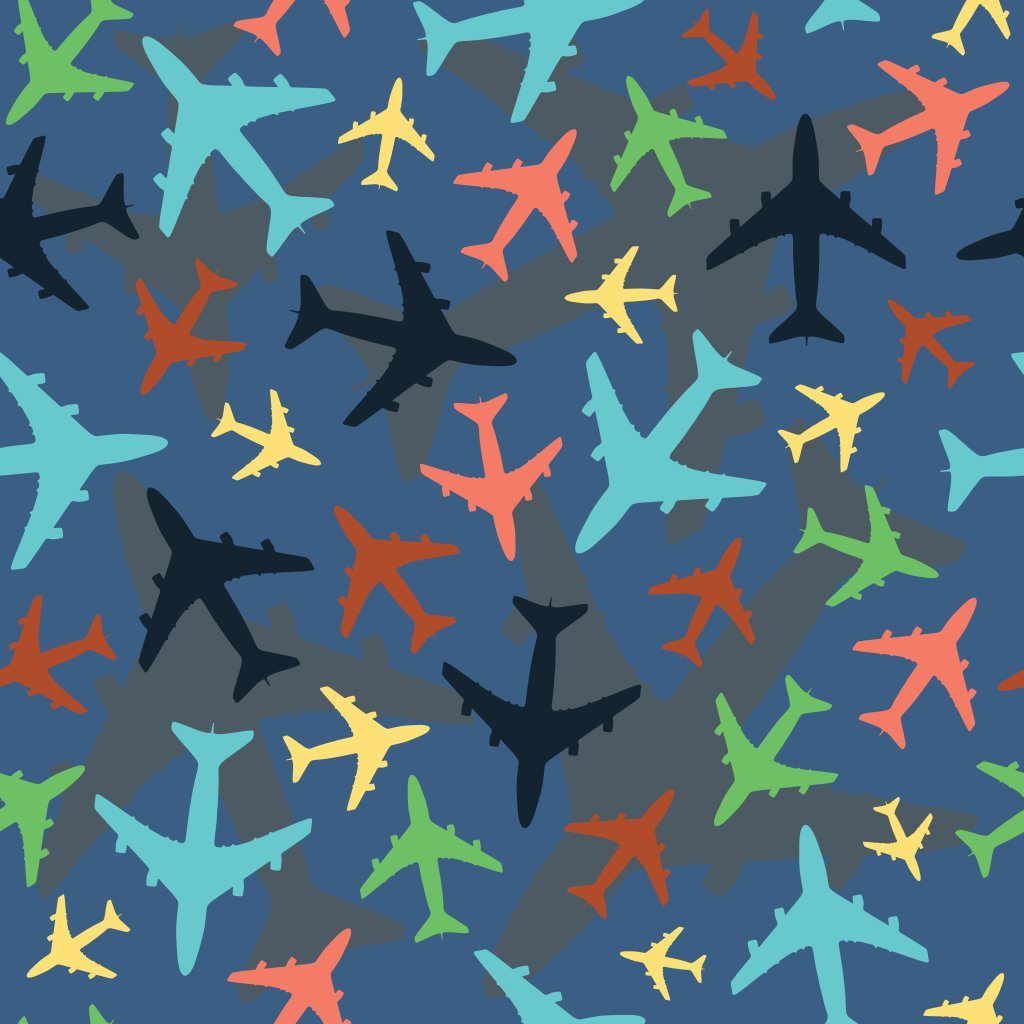 6. He's Free to Draw on the Walls
Melania and Donald don't want to stifle young Barron's creativity, so if he is inspired to take a crayon to his walls, they're okay with that. Why set boundaries when you can just order the help to paint over the graffiti?
7. He's a Numbers Guy
Barron's favorite subjects are math and science. This will serve him well when he needs to count his stacks of money.
8. His Mom Thinks of Him as "Little Donald"
Here's how Melania Trump describes her son's personality: "He is a very strong-minded, very special, smart boy. He is independent and opinionated and knows exactly what he wants. Sometimes I call him little Donald. He is a mixture of us in looks, but his personality is why I call him little Donald."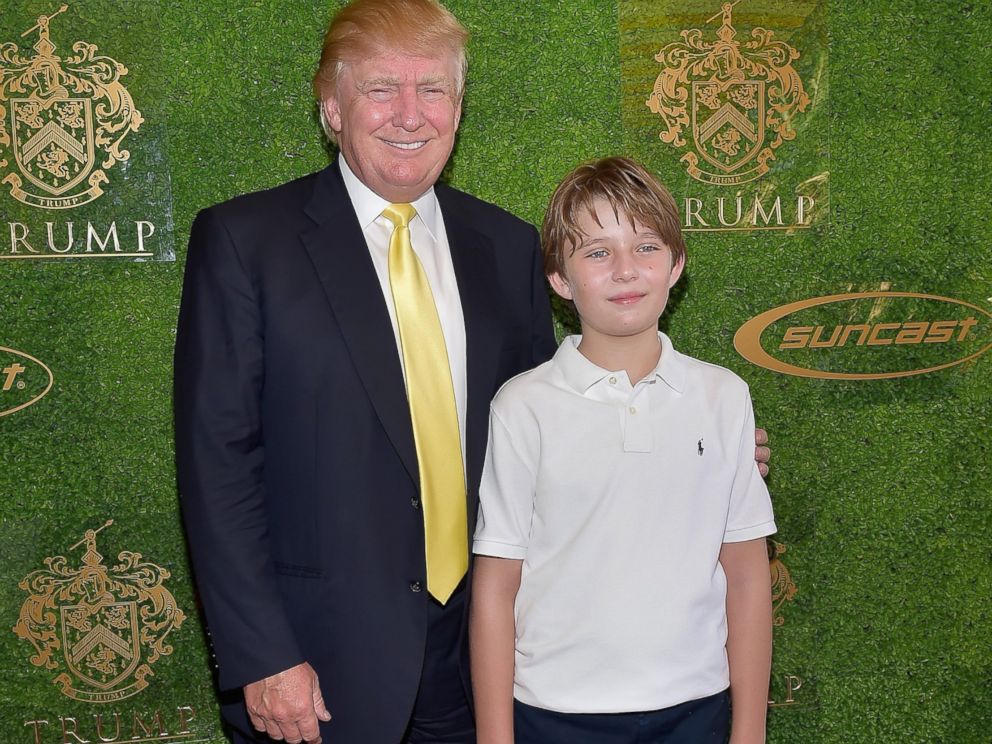 9. Even The Butler Thinks Barron is a Mini Donald
Anthony Senecal, Donald's longtime butler, thinks Barron is more like his father than his other grown children. "When Barron was two-and-a-half years old I took his breakfast into him," Senecal said. "He was sitting in his highchair and he looks at me and he said: 'Tony! Sit down! We need to talk!'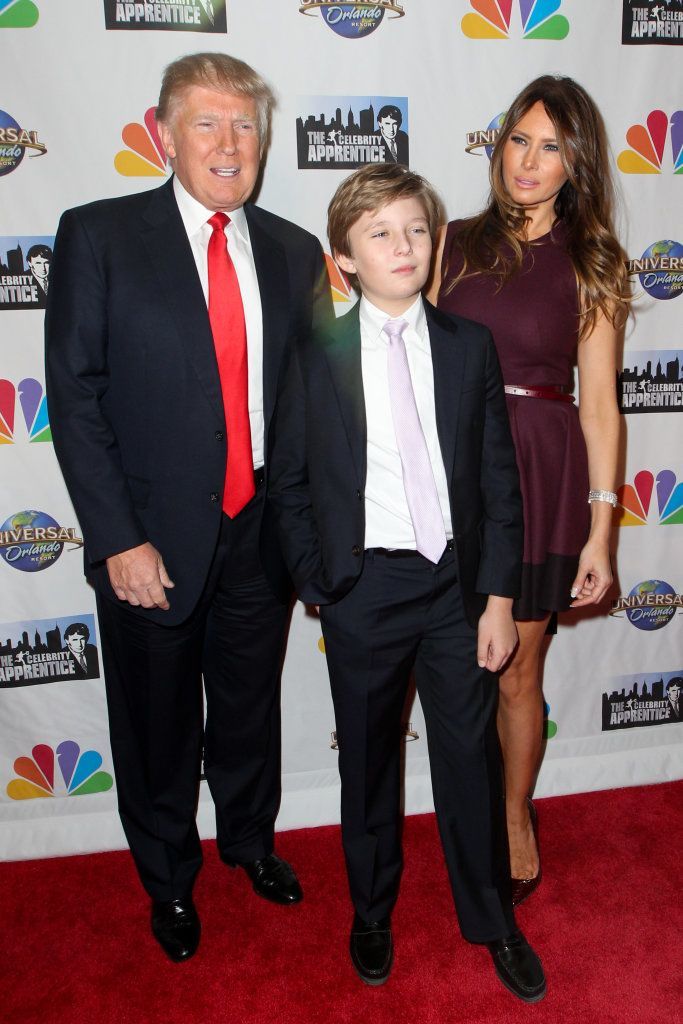 10. He's a Sporty Kid
Donald said in a People magazine interview that Barron is "a very natural athlete." He takes golf and tennis lessons and plays after-school sports. He particularly likes baseball.
#gametime ? #Basketball @BARRONTRUMP pic.twitter.com/Bv33zxXuV3

— MELANIA TRUMP (@MELANIATRUMP) December 6, 2014
11. He Wants to Be Just Like Dad
Like many kids, Barron wants to follow in his father's footsteps. Since he was a 5-year-old tot, he said he wanted to be a businessman and golfer. Maybe he'll run for president someday too.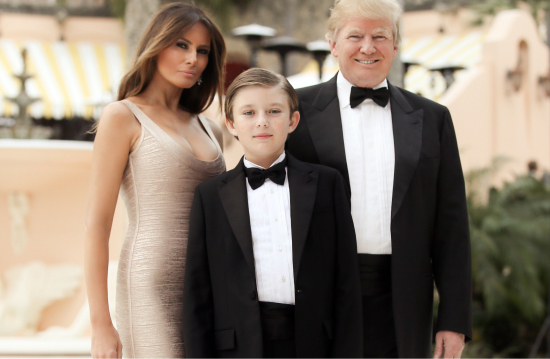 12. He Enjoys a Good Suit
Apparently he'd rather be in a jacket and tie than sweats. "He's not a sweatpants child," says Melania. "He doesn't mind putting on [a suit]-but not every day- and he likes to dress up in a tie sometimes like Daddy."
#TBT @realDonaldTrump & @BARRONTRUMP ❤️ #redcarpet #celebrityapprentice @ApprenticeNBC pic.twitter.com/dKQMttmZYx

— MELANIA TRUMP (@MELANIATRUMP) February 19, 2015
My two boys ❤️ #thanksgiving #thankful pic.twitter.com/bsFGoYZArW

— MELANIA TRUMP (@MELANIATRUMP) November 28, 2014
13. He's Already Working The Combover
Barron is like a mini-me of Donald, with a similar facial shape, pouty lips and even the beginnings of that signature combover his dad is so famous for.