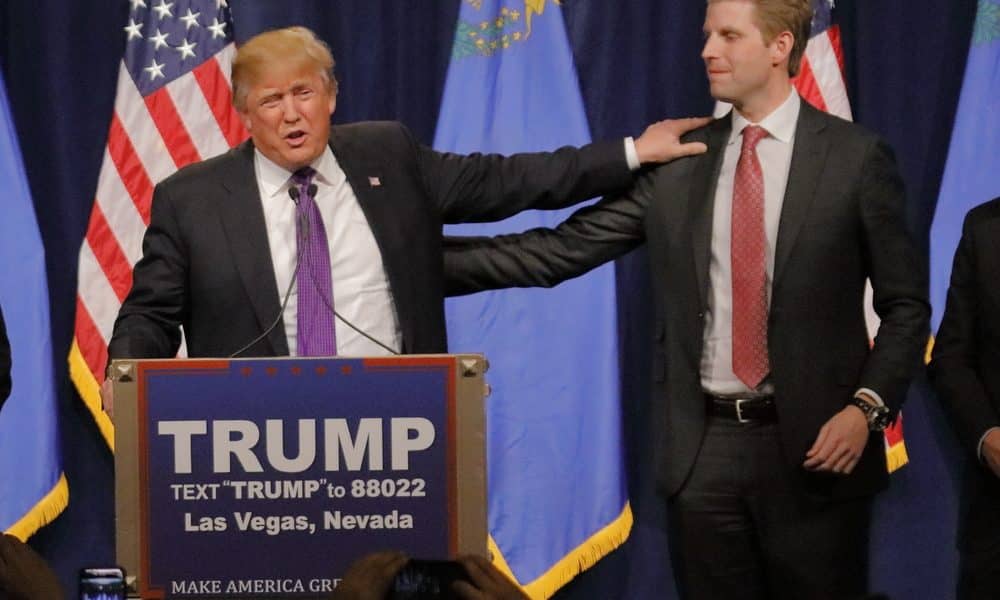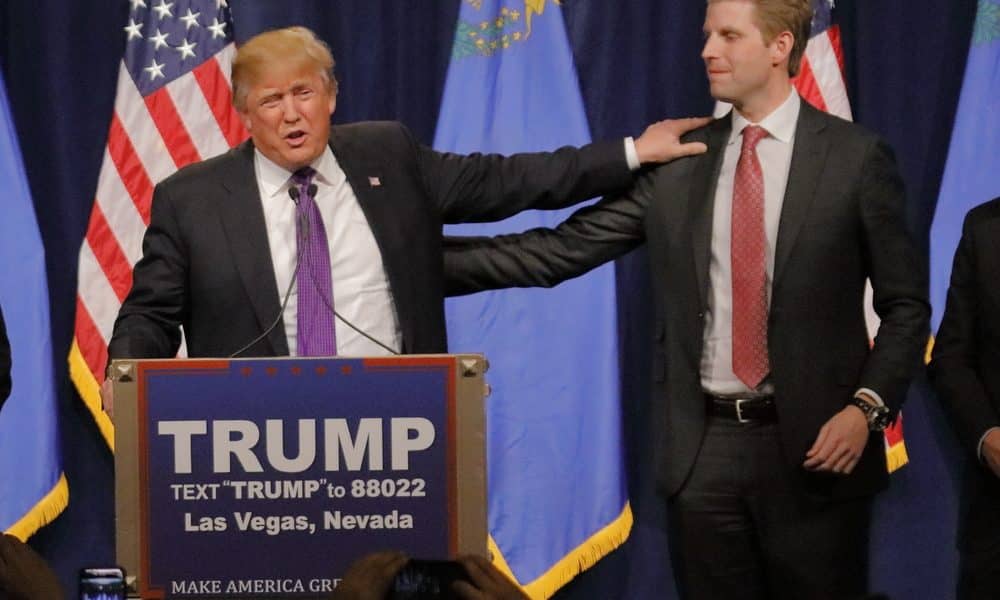 Oh, the Trump clan; they're the gift that keeps on giving. Every distinctive member of the family has their own inimitable style. Sure, they all do derivations on "The Donald," but each family member really brings their own special something to the role. Ivanka got Trump's love of glitz, Donald Jr. got his father's love of the kill, and Tiffany got . . . well, basically just his last name (she's the good one). Then there's Eric Trump, the man who seems to have inherited his father's flexible morality. The second son of Donald Trump is a big shot in the Trump organization, but there's some doubt as to whether he'd have reached executive status without a little help from his famous daddy.
1. He's a Dirty, Lemonade-Stealing Thief
In October of 2016, Eric Trump took some time out of his meal at the In-N-Out Burger to take a picture with a fan. Of course, when the photo was Tweeted by user Kush Vonnegut one detail that popped out was the glass Trump was holding. See, at California's most famous burger chain, those clear plastic cups are given to visitors asking for some free water. And yet, unless California has some really bad water purity issues, that doesn't look like water in Eric Trump's cup. Sure it's minor, but honestly, what kind of jerk does something like that? It's gutter-level dishonesty.