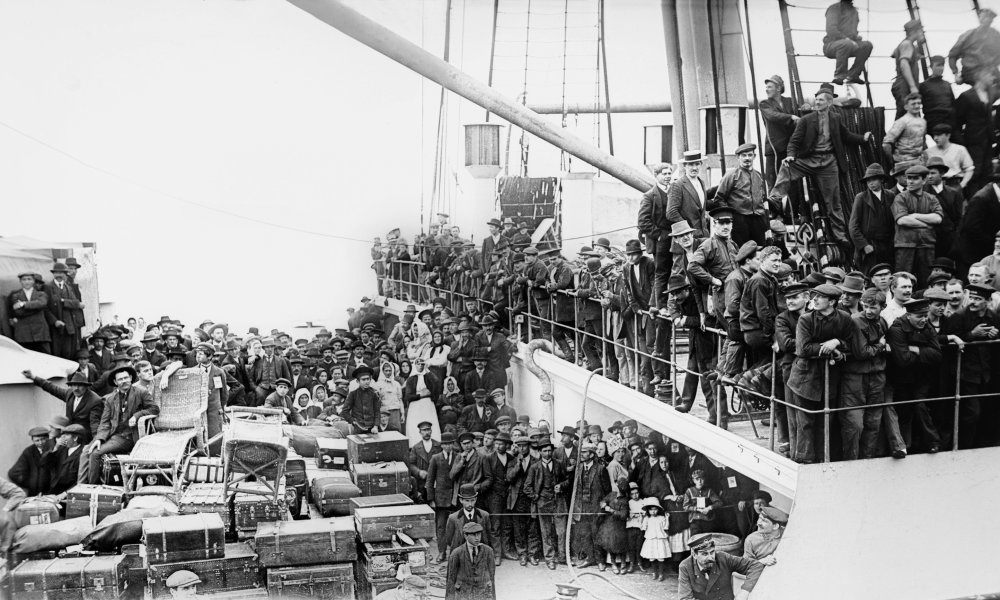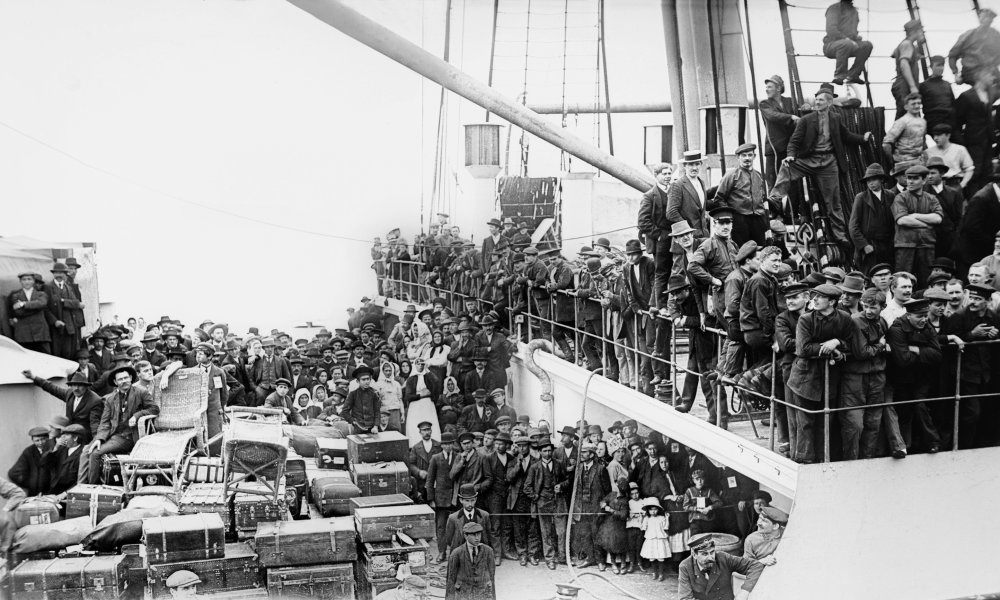 Thousands of immigrants uproot themselves every year in hopes of finding a better life with more opportunities in a new land. These are nine celebrity immigrants who left their native countries with dreams of gaining fame, fortune and success in Hollywood and beyond. All of the stars on this list have surpassed their greatest expectations.
1. Natalie Portman, Israel
Actress Natalie Portman was born an only child to a homemaker and gynecologist in Jerusalem. Her family relocated to the U.S. in 1984, when she was just three years old. They first lived in Washington, D.C. before settling in Connecticut. Portman, a dual citizen of the United States and Israel, has said that although she "really loves the States…my heart's in Jerusalem. That's where I feel at home." Portman is not only a successful actress appearing in films like Star Wars, V for Vendetta, Black Swan and Thor, she's also an accomplished scholar. Portman graduated from Harvard University with an degree in psychology in 2003, and went on to graduate courses at the Hebrew University of Jerusalem in the spring of 2004. She also gave guest lectures at Columbia University and co-authored two scientific research journals. Portman is currently married to French ballet dancer Benjamin Millepied and they have one son together.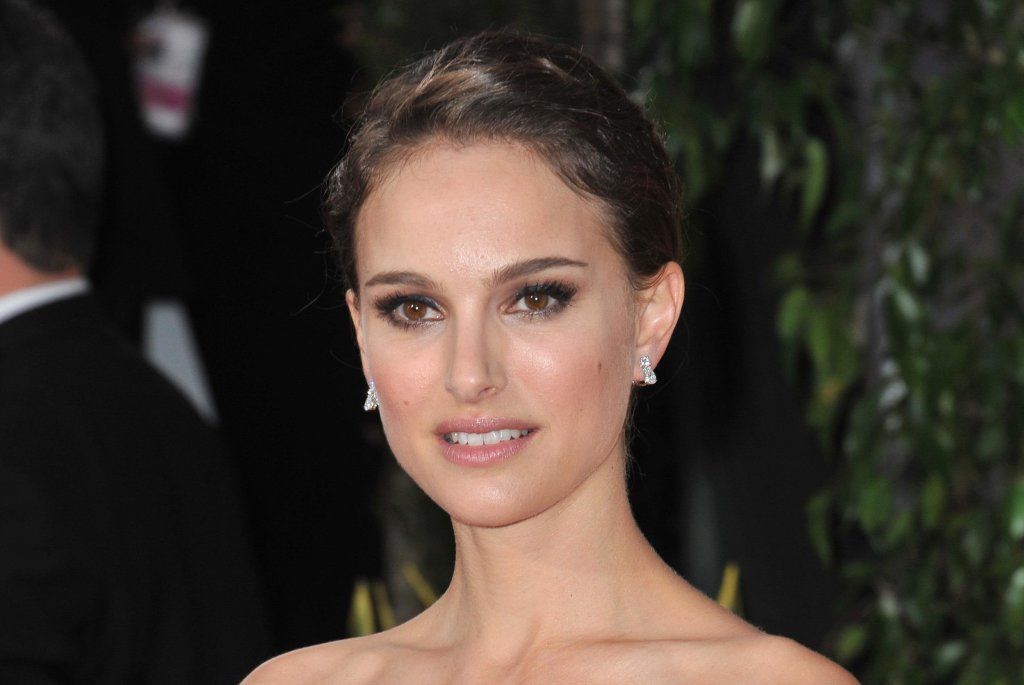 2. Arnold Schwarzenegger, Austria
Arnold Schwarzenegger, who was born in Austria in 1947, is one of the most successful immigrants to America. He began weight training at age 15 and relocated to the U.S. in his 20s after winning the body-building title Mr. Universe. Schwarzenegger said, "The Mr. Universe title was my ticket to America – the land of opportunity, where I could become a star and get rich." After taking English classes at Santa Monica College in California, he earned a BA by correspondence from the University of Wisconsin–Superior, where he graduated with a degree in international marketing of fitness and business administration in 1979. He began acting, but admits his early roles were limited because of his muscular appearance and strong Austrian accent. However, Arnold's breakout role came in 1982 when he appeared in Conan the Barbarian, and the film became a box-office hit. Then in 1984, Schwarzenegger was cast in what's widely considered his signature role, the Terminator trilogy. He starred in a number of action movies throughout the next two decades including Kindergarten Cop, Total Recall and Junior. Schwarzenegger took a break from acting when he was elected 38th governor of California in 2003. He was re-elected in 2006 and served until 2011. Next up, Arnold will appear as host of The Celebrity Apprentice.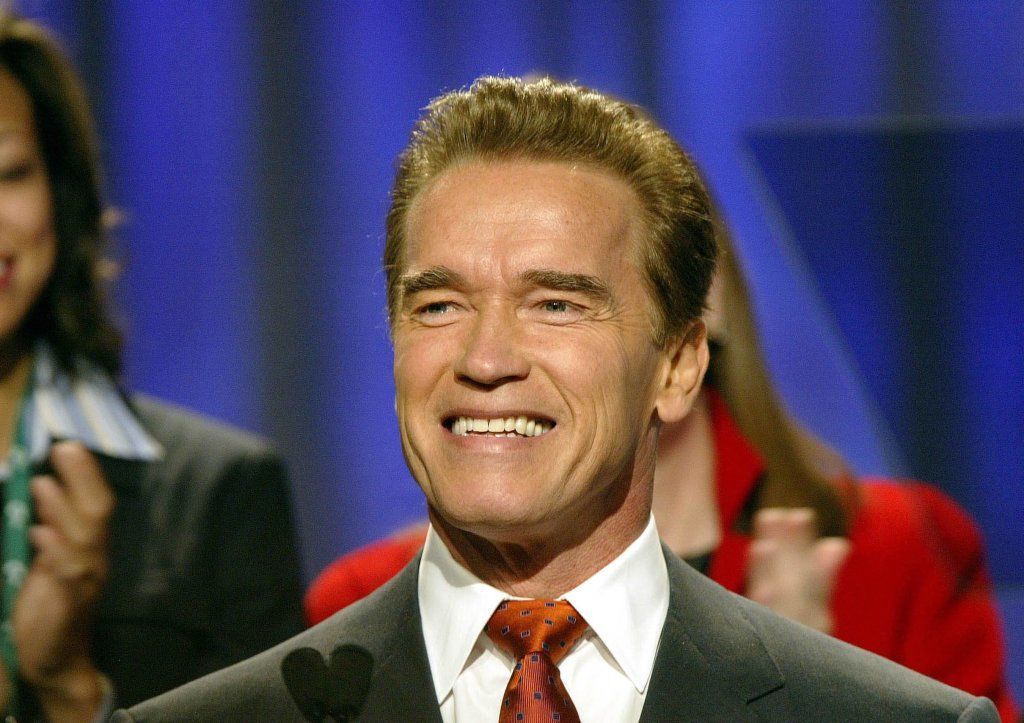 3. Charlize Theron, South Africa
The Oscar-winning actress was born an only child in the then Transvaal Province of South Africa. Theron grew up on her parents' farm in Benoni, near Johannesburg. At 16, she won a one-year modeling contract in Milan. Theron spent the year modeling throughout Europe before migrating to New York City, where she trained as a ballet dancer until suffering a knee injury. Following her injury, Theron purchased a one-way ticket to Los Angeles in hopes of making it in the film industry. During her early months in LA, she went to a Hollywood Boulevard bank to cash a check her mother had sent her to help with the rent, but when the teller refused to cash it, Theron engaged in a shouting match with him. Upon seeing this, talent agent John Crosby handed her his business card and eventually introduced her to casting agents and an acting school. In her first major role, she played a hitwoman in 1996's 2 Days in the Valley. Larger roles and more successful films followed including The Devil's Advocate, Mighty Joe Young, and The Cider House Rules. But Theron's most significant performance came when she played a serial killer in the 2003 film, Monster. Roger Ebert called it "one of the greatest performances in the history of the cinema." For her portrayal, she won the Academy Award for Best Actress, as well as the Screen Actors Guild Award and the Golden Globe Award. She is the first South African to win an Oscar for Best Actress. Theron worked on nearly twenty projects following Monster's success. She currently has one adopted son, Jackson and is set to star in two upcoming films in 2016.
4. Pamela Anderson, Canada
Blonde bombshell Pamela Anderson began her modeling career at an early age in her native Canada. Anderson appeared in a number of advertisements for Labatt Breweries, before moving to the U.S. to pursue modeling and acting. She rose to fame as C.J. Parker on the popular 90s television series Baywatch. Anderson has starred in and produced other television series and movies including Home Improvement, Raw Justice, V.I.P. and Blonde and Blonder. She's also famous for her marriages to rock stars Tommy Lee and Kid Rock. Today, Anderson is a vocal animal rights activist and she was recently involved in the 2015 documentary, Unity, where she served as a narrator.
5. Dave Matthews, South Africa
It might surprise you that the "Crash Into Me" singer is not an American citizen. David John Matthews was born in Johannesburg, South Africa. At two years old, Matthews' family moved to Westchester County, New York, followed by a year in England, before moving back to Johannesburg in 1977 after his father's death. The DMB frontman moved to New York again in 1986 to avoid compulsory military service under the apartheid regime. His family had immigrated to Charlottesville, Virginia and he later joined them. Matthews began performing in local music and acting productions in Charlottesville. He founded the Dave Matthews Band in 1990 and focused primarily on songwriting and performances with the DMB from 1990 to 2003. Since 2003, Matthews has ventured outside of the band in various solo performances and records, and has toured with a group of musicians under the name Dave Matthews & Friends. The band made $60.4 million last year. Over the course of his career Dave Matthews has won two Grammy awards.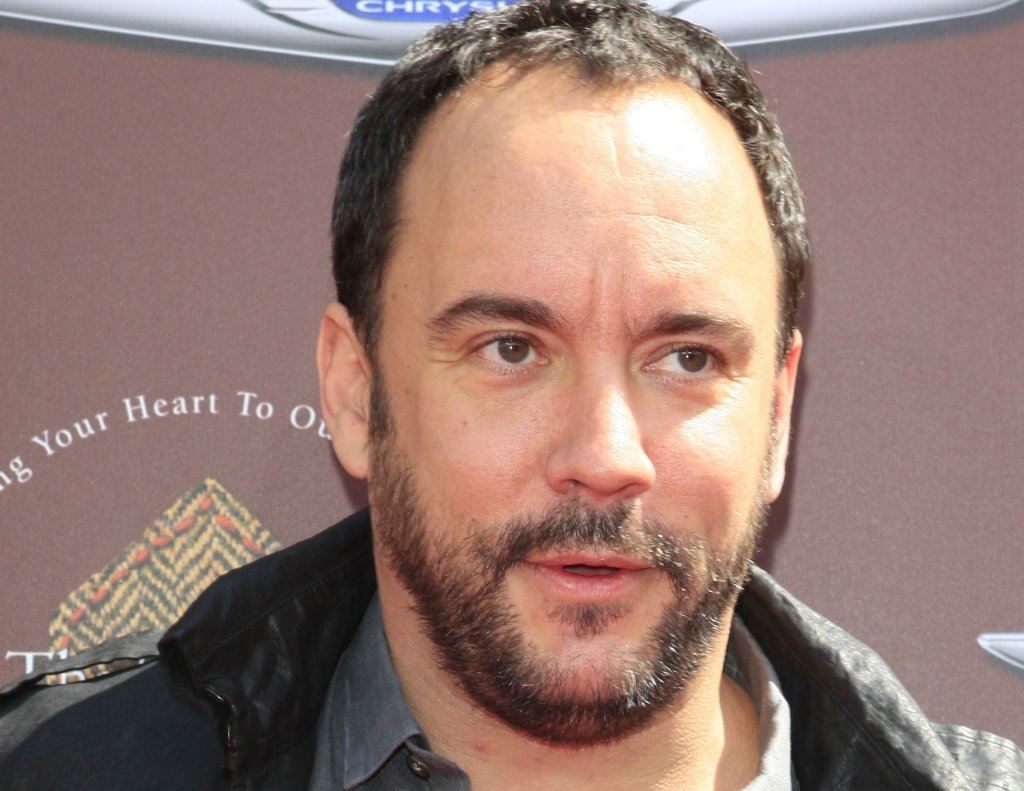 6. Wyclef Jean, Haiti
Rapper and musician Wyclef Jean was born in Croix-des-Bouquets, Haiti. Jean and his family moved to northern New Jersey in 1982. He became well known in the U.S. for his group the Fugees. Their album, The Score released in 1996 sold more than 15 million copies worldwide, and launched their music career by being certified six-times platinum. Jean went on to have a solo career from 2000, producing popular hits like "Hip Don't Lie," "Spanish Fly" and "Hold On." In 2010, Jean decided to run for the office of President of Haiti. It was determined that although he was still a Haitian citizen, he had not resided in the country for the 5 years prior to the election, so was therefore ineligible. Jean has raised millions of dollars through his charity work for his native Haiti, following the 2004 hurricane and the devastating earthquake of 2010. Today, he's married to designer Marie Claudinette and the couple share one adopted daughter.
7. Rita Ora, Kosovo
Rita Ora is best known as the British songstress who brought you hits like "R.I.P" and "How We Do," but surprisingly she wasn't born in England. Ora was born in Pristina, Kosovo to Kosovar-Albanian parents, but moved to London in 1991, when she was just a year old. She began singing at a young age at mic sessions around London and, occasionally, in her father's pub. Then, in 2007, Ora had her first music release when she appeared on Craig David's track titled "Awkward." She gained success on U.K. charts with her 2012 debut album Ora. She's earned a name for herself in the U.S. market, after being featured on Iggy Azalea's single titled "Black Widow." Ora starred in the blockbuster hit, 50 Shades of Grey in 2014 and serves as a judge on the U.K.'s X Factor. She currently has a new single out featuring Chris Brown entitled "Body on Me."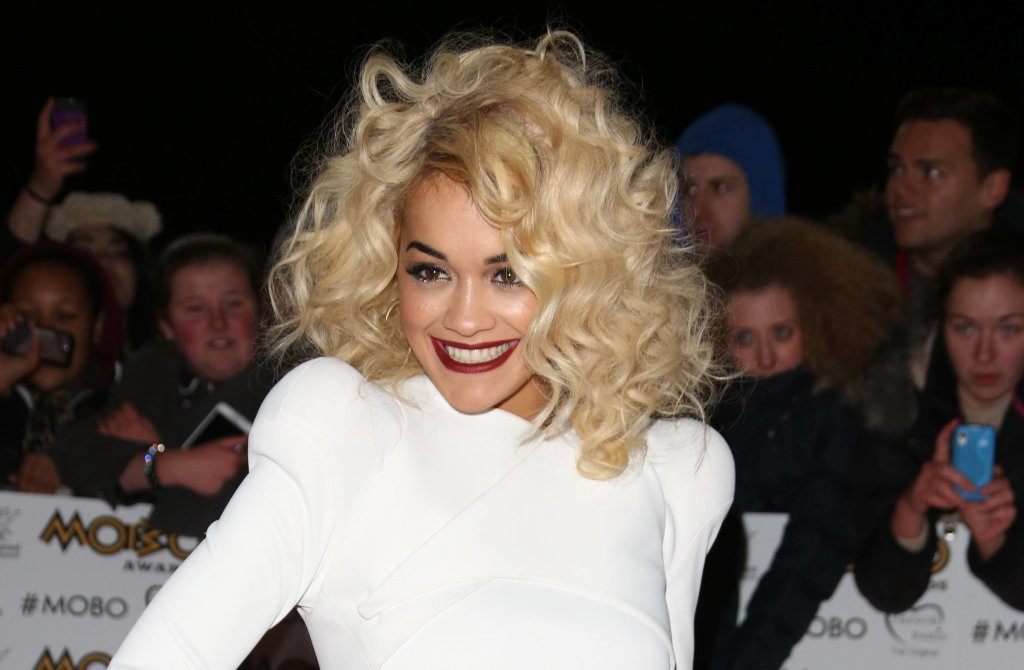 8. Mila Kunis, Ukraine
The former That 70s Show star immigrated to Los Angeles with her family at the age of 7. Kunis, who was originally born in Chernivtsi, Ukraine, did not speak English before moving to America. It was a rough start for the Kunis family, who arrived in their new country with just $250 in their pocket. Kunis's parents, who both gave up professional careers to uproot themselves, were determined to make a better life for their children. Her father, a former mechanical engineer, found work as a cab driver, while her mother, who had taught physics in Ukraine, wound up running a pharmacy. Kunis began taking acting lessons immediately and appeared in a number of commercials and cameos as child, before landing her breakthrough role as Jackie Burkhart at age 14. Kunis went on to voice the character of Meg Griffin on the hit show, Family Guy and star in a number of popular films like Forgetting Sarah Marshall, Black Swan, Friends with Benefits and Ted. She's currently married to her former That 70s Show co-star, Ashton Kutcher and the pair have a daughter together.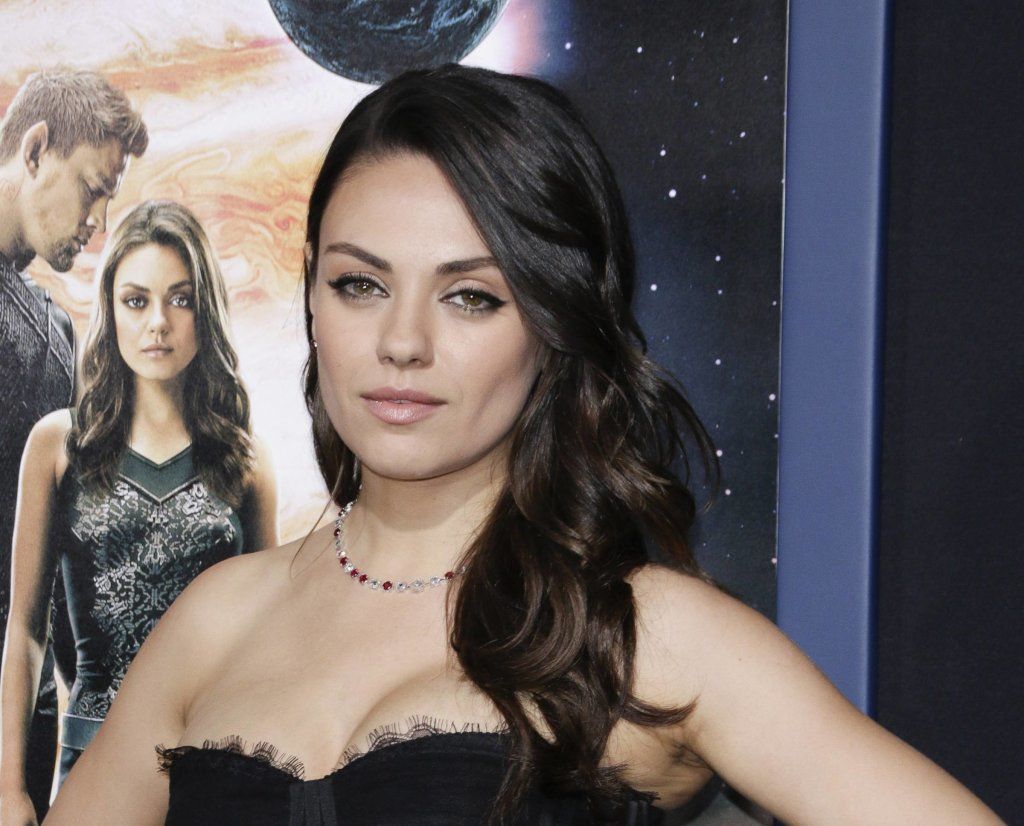 9. Pierce Brosnan, Ireland
The actor, film producer and environmentalist was born in Drogheda, County Louth, Ireland, where Brosnan lived primarily with his grandparents until he was 12. Then he left Ireland and relocated to London to reunite with his mother and her new husband. After leaving school at 16, Brosnan dreamed of being a painter, but ended up joining the circus for three years before training as an actor at the Drama Centre London. Brosnan has described the feeling of becoming an actor and the impact it had on his life, "When I found acting, or when acting found me, it was a liberation. It was a stepping stone into another life, away from a life that I had, and acting was something I was good at, something which was appreciated. That was a great satisfaction in my life." In 1982, Brosnan moved to Southern California and rose to popularity playing the title role in the NBC romantic detective series Remington Steele. Today, Brosnan is best known for his role as James Bond, which he played from 1995-2002, appearing in four Bond films. Brosnan also starred in hit movies like The Matador, Mamma Mia! and The Ghost Writer. He became a citizen of the United States in 2004.