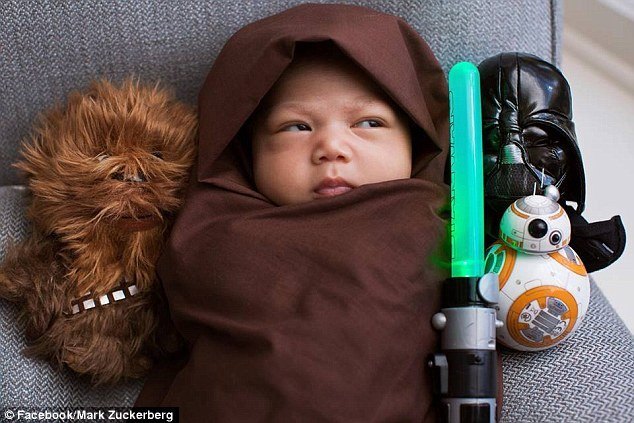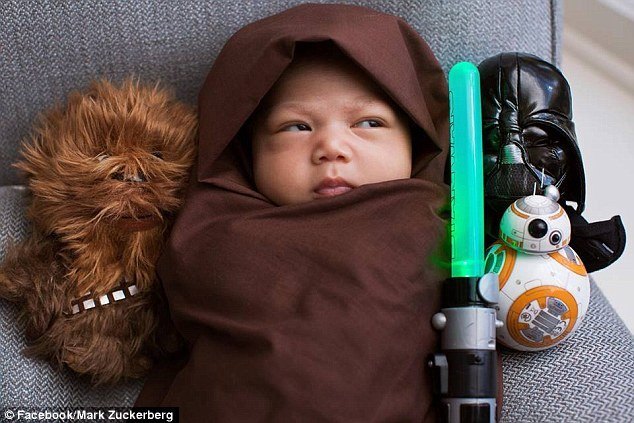 It's not surprising that a lot of celebrities have really cute kids, since most of them are not so bad looking themselves. Lucky for us, many of them are very generous about sharing adorable photos of their families with the world on social media. Here are some of cutest shots that stars have posted lately of their kids on Instagram.
1. Kristin Cavallari
This photo of Kristen Cavallari and her daughter would be cute even without a backstory, but the photo captured the first time that Kristin was able to hold her baby after dislocating her elbow in a car accident. Saylor is the third child for Kristin and her husband Jay Cutler, who also have two boys named Camden and Jaxon.
2. Justin Timberlake and Jessica Biel
Justin Timberlake posted this wildly cute photo of his wife Jessica Biel and their son Silas Randall decked out in gear for the Memphis Grizzlies basketball game. The shot was also the first photo that the two ever shared of their son on Instagram. Awww!
3. Kim Kardashian
Kim posts a lot of sweet photos of her daughter North West, but so far we've seen only brief flashes of her new son Saint. In this shot however we get to see both of the kids (if only just their hands), in an adorable moment of love. Below is a shot of North and her equally adorable cousins, Kourtney's trio of Mason, Penelope and Reign.
4. Mark Zuckerberg
Mark Zuckerberg and his wife Priscilla Chan were very generous with their story once they got pregnant. Mark shared the news via Facebook (of course) and mentioned that they had miscarried many times on their journey. Instead of staying quiet, they felt like it was an appropriate thing to share. "We want to share one experience to start. We've been trying to have a child for a couple of years and have had three miscarriages along the way…Most people don't discuss miscarriages because you worry your problems will distance you or reflect upon you — as if you're defective or did something to cause this. So you struggle on your own." In December 2015 Mark posted a photo of his baby daughter Max decked out in Star Wars gear with the caption: "The force is strong with this one."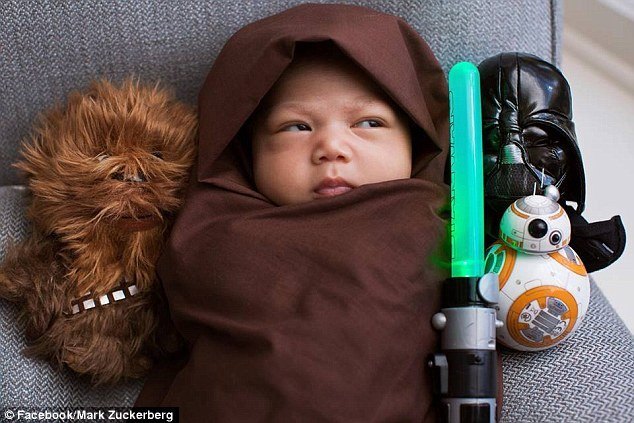 5. Dwayne Johnson
Dwayne "The Rock" Johnson recently welcomed daughter Jasmine with his girlfriend Lauren Hashian, which is her first and his second daughter. Dwayne recently opened up to Oprah about his relationship with his daughter Simone, saying: "I said to her, 'I will always, always take care of you, for the rest of your life. You are safe.'" He posted this heartwarming photo to his Instagram account of daddy daughter snuggles just moments after her birth.
6. Busy Philipps
Busy Philipps posted a photo of her seven-year-old daughter in December with one of the sweetest captions ever. "There is simply no way to be sad or in a bad mood around this person. Seriously." Busy is of a mom of two; Birdie, who was featured in the photo and Cricket, who is two. As for those names? Busy and her husband Marc Silverstein figured if they were going to nickname them they might as well make their nicknames their official names.
7. Nicole Richie
Nicole Richie is the mother to two children with husband Joel Madden, daughter Harlow and son Sparrow. She claims to be done having kids but also wouldn't completely rule a third out. "I am not planning on any more [kids], but you never know. I don't wanna say I don't want them and then they come and I feel bad." Nicole shared this gem of a mother/daughter shot on Mother's Day.
8. Drew Barrymore
Drew Barrymore is the mom to children Olive and Frankie with her husband Will Kopelman. She posted this cute photo with Frankie on a boat, captioning the photo: "I am thankful for my family. My in laws and my amazing friends. I wish everyone a very Happy Thanksgiving. I am truly grateful today. Photo by will."
9. Jessica Simpson
Jessica Simpson has two children with husband Eric Johnson, daughter Maxwell and son Ace. The singer and mogul posts a lot of photos of the family so it's hard to choose the cutest, but this recent snap of Maxwell is a pretty good one. No one in this family takes a bad photo.
10. Kate Hudson
Kate Hudson has said, "I have two kids. I wouldn't say I'm conventional, but what is conventional these days? I've got two children from two different fathers, so that's unconventional." She doesn't post a ton of snaps with her kids, but when she does, they're really cute. Here is the mother of two hamming it up with her boys.
11. Channing and Jenna-Dewan Tatum
Channing recently posted an adorable (and heartbreaking) photo of his daughter with their recently deceased pet goat, Heather. Channing and Jenna are parents to daughter Everly, and sources say Channing is ready for number two while Jenna wants to wait a while longer.
12. Shakira
Shakira and her boyfriend Gerard Pique are parents to two sons, both born in Barcelona. She posted this adorable family snap where they're all dressed up as the character Topo Gigio, which was a puppet TV show in the 1960s.
13. Gisele and Tom Brady
Gisele and Tom Brady are parents to daughter Vivian and sons Jack and Benjamin. The supermodel recently posted this scrumptious pic of her husband embracing and kissing two of their kids. Even when Tom is away at games, Gisele makes sure to include him in the family pics by posting shots of her kids with homemade signs or watching him on TV.
14. Beyonce
Beyonce is always doing something fabulous and doing it full out. Recently the superstar posted some adorable family shots from a dress-up party where they went as characters from the film Coming to America. The pics feature her, husband Jay-Z and diva-in-training daughter Blue Ivy.
15. Molly Sims
Molly Sims is mother to two, a son and a daughter with husband Scott Stuber. She shared this photo of her son having fun in a chef costume, and also mentioned that she would be posting the recipe on her blog. Before the birth of her daughter she had said: "I can't wait to meet our baby girl and I just know that Brooks is going to be the very best big brother ever. Two kids under three … here we GO!" She has also mentioned that she makes very "calm" babies, which certainly helps.